Newsletter
October 2012
Newsletter Editor:
In This Issue:
MAGIC MUG News
Software Updates
Macintosh News, Information and Stories
iPhones, iPods, and iPads
By The Way
* Indicates author is a member of MAGIC
---
Meeting information
Day:
The 3rd Wednesday of the month. 17 October 2012 this Month
Location:
Unitarian Universal Congregation of Whidbey Island (see map.)
Time:
4:00 p.m. - 6:00 p.m. with the first hour dedicated to new users and their questions.
Presentations:
•Apple Q & A
•Passwords: how to set, how to encrypt and possible access options.
•"iTunes: Getting started.

Future Meetings: (subject to change)
See the Meetings Page on this website.
Do not forget to bring your used ink cartridges.
MAGIC will dispose of them for you and make some change for the group.
---
Minutes of the September 2012 Meeting
by Prescott, volunteer notetaker in the absence of Secretary Penny Holland, September 19, 2012
The monthly MAGIC meeting began at 4 p.m. at the Unitarian Congregation meeting house north of Freeland. About 22 people were present, plus Dustin and Avery Schwarat of the 4-HD club and their mother, Paula.
Robert Elphick, advisor to 4-HD, introduced Whidbey Island Earthquakes, a 45-minute video the 4-HD club has been developing for the local Red Cross Emergency Preparedness program. Bonnie Abney, MAGIC's treasurer, was introduced as a member of Coupeville's Neighborhood Emergency Team which includes the town's Mayor Nancy Conard. The Neighborhood Emergency Team is designed to augment the work of the official emergency response team — the sheriff's department and the Red Cross. Although the video debuted at the Whidbey Island Fair in August, it is still being refined. Robert passed around several copies in DVD format of an earlier version of Whidbey Island Earthquakes, inviting cash donations in exchange. When the final version is complete, it will be published on YouTube.
Business Meeting
At about 4:50 p.m. President Sue Keblusek called the business portion of the meeting to order.
She reported that MAGIC had received a grant application from the 4-HD club for the purchase of video equipment, particularly a Panasonic video camera with good low light sensitivity and microphone plug in (model HC-V700). This camera is to be used for projects including the current Whidbey Island Earthquake documentary as well as other public service documentaries and videos of local interest. She announced the board had agreed to grant the $500 request. Avery Schwarat accepted the check for the club amidst enthusiastic applause.
Sue announced a majority decision by MAGIC's board to donate the club's old projector to the South Whidbey Commons. The Commons projector had been stolen and some board members expressed concern about security. President Sue read a thank-you letter from the South Whidbey Commons staff assuring us that the donated projector is locked securely.
Treasurer Bonnie Abney reported a balance of $4,943.31 in the MAGIC treasury. [Meeting dues are a $2 donation per person each meeting.]
Robert announced the Macintosh Essentials class would be starting at 2 p.m. on Saturday, September 22 at Maple Ridge in Freeland. He also announced an iPad class to begin at the end of October to be held at the Pacific Rim Institute.
The business meeting was adjourned at about 5:15 p.m. Robert Elphick fielded the Questions and Answers (Q&A) portion of the meeting which is usually the first item at the monthly meetings.
The questions came to an end about 5:45 p.m. but the majority in attendance voted to postpone the scheduled program about iTunes until another time.
The program next month is about Passwords: how to set, how to encrypt and possible access options.
---
MAGIC Moments
by RYE
Mac Essential Classes
Mac Essentials classes are once again being run at the Maple Ridge Facility in Freeland. Up to 18 students are attending this time. Penny Holland and Sue Keblusek are doing some of the teaching this time so as to reduce the load on me. I have had a number of requests to do it again already and so we will probably run it again in January or February.
iPad Classes
By popular request, the iPad class is being run again. It will take place at the Au Sable Institute (Pacific Rim Institute) near Coupeville on 22 and 23 October. Details and application can be found here.
iPhoto classes
A number of members have requested iPad and iMovie classes. Although neither is currently scheduled, We are considering running an iPhoto class in December over about three days. If you are interested in this please let me know.
---
SOFTWARE UPDATES
Note: This Software Update section of the newsletter lists the most relevant Apple updates. Not all updates are listed for all products. Additionally, I'll add other pertinent updates on occasion.
Apple releases Lion, Snow Leopard updates
Lex Friedman, MacWorld - Sep 19, 2012
Apple on Wednesday released Mac OS X 10.7.5, which adds Gatekeeper to Lion—hot on the heels of releasing OS X 10.8.2 and iOS 6.
The company says that the new version of Lion adds the typical assortment of general system fixes and stability improvements, but the hallmark feature of the otherwise minor OS update is the introduction of Gatekeeper. That technology, first introduced with Mountain Lion, gives users more control over which apps can launch on their Macs.
In addition to introducing Gatekeeper, Apple says that 10.7.5 resolves an issue where Launchpad icons could get rearranged after restarting, improves Wi-Fi reliability for the Late 2009 iMac and newer, resolves an issue with using Spotlight to search certain SMB servers, and improves compatability connecting to Active Directory servers.
The update is available for both the client and server editions of Mac OS X Lion from Apple's website. It weighs in between one and two gigabytes, depending on the version you choose and whether you pick the combo updater or standalone installer.
Apple also released a security update for Snow Leopard on Wednesday. Details on those security patches and others are available from Apple's website.
MAGIC Editor's note: Daryl Thomas warned us of problems with Mail after installing the Leopard Security update. Apparently the trick is to make sure that the Mail program is in the Applications folder, and not in a subfolder, and make sure QuickTime and App Store programs are also in the Applications folder.
Click here for complete article.
---
Hands on with Apple TV Software Update 5.1
by Christopher Breen, MacWorld - Sep 24, 2012
On Monday Apple made the Apple TV Software Update 5.1 available to owners of second- and third-generation Apple TVs. Among the update's major additions are support for iOS 6's shared photo streams, AirPlay broadcasting, and iTunes account switching.
First things, first: You have to get the Apple TV Software Update 5.1 onto your device before you can experience its promised enhancements. You can download the update by going to Settings -> General -> Update Software on your Apple TV and choosing to download and install the update. The update takes a few minutes to download.
Install the update. and you'll see a splash screen that outlines the latest changes (and other previously offered updates including support for Hulu Plus). Click Continue to move to a familiar interface.
To use the Shared Photo Stream feature, select the Photos app (which will show a number badge if there have been any additions to streams you've subscribed to), and click Select. In the resulting screen you'll see not only your iCloud photo stream (if you've enabled the feature on another device) but also streams shared with you. Next to each entry is the number of images in the stream. To view a photo stream, select it and press Select on your Apple Remote. For shared photo streams, you can elect to see images in a slideshow, use the stream as your Apple TV screen saver or unsubscribe from the stream. Select Settings in the Photo Stream screen, and you can choose to turn off your photo stream, turn off shared photo streams, or sign out.
Also within Settings, you'll spy an improved AirPlay command. Select it, press Select, and you discover that you can now choose AirPlay compatible devices to play audio streaming through your Apple TV (including other Apple TVs and Macs). Unlike with iTunes, you can choose just a single AirPlay-compatible device—you can't choose multiple speakers. On this screen, you can also choose the option to require a code before AirPlay can be used with the Apple TV. Choose iTunes Store in the Settings screen, and click Select; in the resulting screen, click on the Accounts command. In the screen that appears, you can not only sign out of your account, but add additional iTunes accounts—the iTunes account of a family member, for example. Once you've added that account, you can switch to it, thus having access to the content assigned to that person's Apple ID.
The update also offers three new screensavers—Cascade, Shrinking Tiles, and Sliding Panels. You access them through the Screen Saver command in the Settings screen. Within the Trailers app, you now have the ability to search your local area for movie times. In the U.S., launch Trailers, navigate to the Showtimes command, enter your Zip code, click Submit, and local theaters appear. Select a theater to see what's playing. Choose a movie playing at the selected theater and you can see its showtimes. On this same screen you'll find other theaters in the area also showing the selected movie. Choose one of those theaters and you'll see its show times.
The update also includes the option to rearrange icons for third-party apps on the Apple TV's home screen. (You can't rearrange the Movies, TV Shows, Music, Computers, and Settings icons). For example, select Netflix and hold down the remote's Select button. The app's icon will begin wiggling. Use the direction buttons on the remote to move the icon to a new position. When you're happy with its placement, just click Select again to plant the icon in its current position.
Finally, the 5.1 update adds support for SDH (Subtitles for the Deaf & Hard of Hearing) subtitles. Apple also claims that the update includes general performance and stability improvements.
Click here for complete article.
---
iPhoto 9.4.1
from Apple's website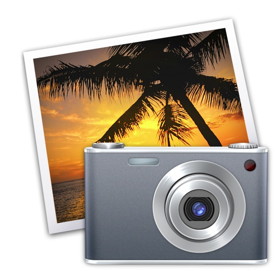 About iPhoto 9.4.1
What's New in Version 9.4.1
Improves the reliability of syncing to iOS devices via iTunes
Fixes an issue that could cause iPhoto to quit unexpectedly when using the Export command
Addresses an issue that could cause iPhoto to quit unexpectedly when upgrading multiple books, cards, and calendars
Resolves an issue with downloading and viewing photos synced from Facebook albums
Included in Version 9.4
Adds support for Shared Photo Streams on OS X Mountain Lion
Comments can now be added to photos after publishing them to Facebook
New card and calendar themes have been added
A new File menu command can be used to open the current photo library in Aperture (if installed)
Includes performance and stability improvements
---
Printer driver updates
from Apple's website
Canon Printer Drivers v2.10 for OS X
This update installs the latest software for your Canon printer or scanner. Oct 4, 2012 - 322.10 MB
Epson Printer Drivers v2.12 for OS X
This update installs the latest software for your EPSON printer or scanner. Oct 4, 2012 - 1.03 GB
Lexmark Printer Driver v2.9 for OS X
This update installs the latest software for your Lexmark printer or scanner. Oct 4, 2012 - 171.68 MB
---
News, Info and Stories
Shared photo streams comes to iPhoto, Aperture
Joel Mathis, MacWorld - Sep 19, 2012
In addition to the many other updates Apple fielded on Wednesday, the company released updates to its two popular photo-editing desktop apps, iPhoto and Aperture, both centered on adding features present in iOS 6.
iPhoto includes new sharing features, including support for Shared Photo Streams.
Both the iPhoto update and the new Aperture update include the ability to use Mountain Lion's new Shared Photo Streams feature. And each app now features a menu command letting users open iPhoto libraries in Aperture—and Aperture libraries in iPhoto. Both apps also feature performance and stability improvements.
Additionally, iPhoto was tweaked to let users add comments to photos that have already been published to Facebook; the app also adds new card and calendar themes to its library of existing options.
Both updates are free to existing users of the apps. iPhoto costs $15 for new users; Aperture costs $80.
Click here for complete article.
---
Apple releases OS X 10.8.2 with Facebook integration, Save As improvements, more
by Lex Friedman, MacWorld - Sep 19, 2012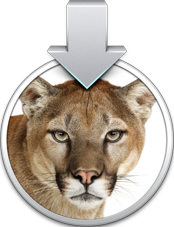 Not content merely to update one of its flagship operating systems on Wednesday, Apple released an update to OS X Mountain Lion, too: version 10.8.2. New in 10.8.2 is support for Facebook, matching the similar feature launched in iOS 6. Desktop apps that need your Facebook credentials will now be able to access them from your settings in System Preferences, notifications from Facebook will appear in Notification Center, and your Facebook friends' contact information will appear in the Contacts app.
Game Center scores some updates, as well. You can share your high scores to Facebook, or via Twitter, Mail, or Messages, and you can also challenge your Facebook friends to beat your score from within the app.
And, at long last, iMessages sent to your iPhone number should appear in the Messages app on your Mac. FaceTime calls to your phone number should ring on your Mac, as well.
Other new features include Power Nap support for the MacBook Air (Late 2010), support for sending passes to Passbook on iOS 6, the ability to share Reminders lists, and new sorting options for Notes.
Save As devotees, take note: 10.8.2 adds an option to discard the changes in the original document when you use the recently-restored Save As option. That addition restores the original Save As behavior to which Mac users were long accustomed before the feature first vanished in Lion, and reappeared with different functionality in the original Mountain Lion release.
Twitter notifications are handled better in Notification Center. And Google searches from the location bar now support SSL as well.
Finally, 10.8.2 also includes Safari 6.0.1, a minor update to Safari that addresses several security issues.
Mac OS X 10.8.2 is available as a Mac App Store update, as well as via Apple's Downloads pages; you can download the delta or combo updater. (The delta updater includes only changes since OS X 10.8.1; the combo updater includes all changes since 10.8.0.)
Click here for complete article.
---
Turn email into reminders
by Christopher Breen, Macworld.com - Sep 24, 2012
Reader Cynthia Nakano needs a more streamlined way to create reminders. She writes:
I'm running Mountain Lion on my MacBook Air and I often receive email messages that I can't deal with at that moment but wish to act on later. I've tried flagging these messages but I sometimes receive so much email that my flags get lost in the shuffle. Any hints?
I can provide two. One harkens back to the old days and the other is something newish and coolish.
The Old Days method is to simply make sure that the Flags column appears in your mailboxes (choose View -> Columns -> Flags if you don't see such a column) and then click on that column. All your flagged items will move to the top of the message list. You can then deal with them as you like.
A more modern way to nudge yourself is to use the Reminders application. Just launch Reminders, select an email message from within one of Mail's mailboxes, and drag it to one of the headings within Reminders—Work or Home, for example. When you do, a new reminder is created that bears the subject heading of the email message—Lunch on Thursday, for instance. As with any other reminder you create, you can then set this one to pop up at a particular date and time. If you need some reminding about the purpose of your reminder, just click on the Show in Mail link that appears below your reminder's name. That message will open in Mail.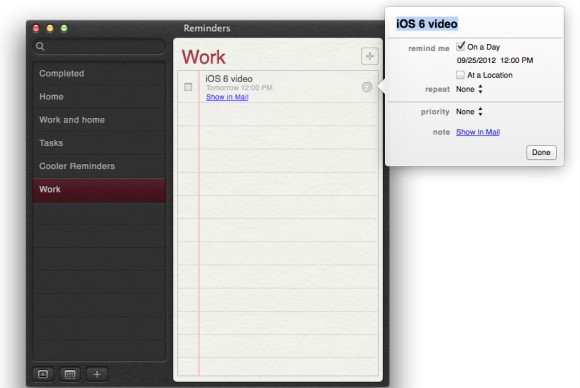 What makes this new-ish is the fact that you could do something similar in Lion. Of course Lion doesn't have a Reminders application, but it does have iCal. In this case, you'd drag an email message to a day in an iCal calendar, where it then turns into an event. To set it up as a reminder, just attach an alarm to it. Snow Leopard offers a similar feature, though the message header doesn't appear as the event's title but rather what appears to be a random string of characters.
Click here for complete article.
---
Is Tiger (10.4) Too Old?
by Jon Spaulding, smalldog.com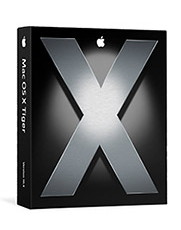 I'm not talking about the golfer this week…several times in the past couple of weeks I have been asked to extricate customers from a precarious position. After purchasing a new computer, they were unable to perform migration from their old computer, running Tiger (10.4.x) to their new machine running Mountain Lion (10.8.x). Previously, it was necessary for machines running Tiger to be fully updated, running 10.4.11, because it included a Migration Assistant update for use over a network.
A recent customer's Tiger machine, fully updated and in target disk mode, did not appear as available sources in Migration Assistant, however. To resolve this, I thought I'd create a 'test' account on the new machine and attempt the migration again. After creating the test User account and logging in, the Tiger-based machine did show up as an external HD plugged into the new computer. When the Migration Assistant app was launched though, no previous volume is detected. While there is nothing in writing in Apple's knowledge base, I'm guessing that perhaps Tiger is unsupported completely at this time for migration.
One thing you can do is to move a manual copy of the User folder(s) from the old computer to Users on the Mountain Lion unit. After copying the folder over, you need but to create a User account in System Preferences with the same short name as the folder. The machine will ask if you want to use that folder for the new account, to which you need to reply 'Yes.'
In doing the transfer through this method though, I have come across a disturbing trend: Address Book and iCal lose their content. This conundrum still irks me and I have yet to find a solution, either in blogs or from Apple proper to resolve the issue. I assume that, in this case, upgrading the old machine to Leopard (10.5.x) or Snow Leopard (10.6.x) may produce a different outcome.
Click here for complete article
---
iPhones, iPods, and iPads
Apple introduces the iPhone 5
by Lex Friedman, MacWorld - Sep 12, 2012
As was widely expected, Apple on Wednesday unveiled the iPhone 5, the newest entrant into its smartphone lineup. The iPhone 5 sports a taller screen, a new dock connector port, LTE support, and other refinements. Apple will start taking pre-orders on Friday, and the phone will start shipping on Sept. 21, and it starts at $199.
Phil Schiller, Apple's senior vice president of worldwide marketing, took the wraps off the new iPhone for press gathered at the company's San Francisco event, calling the device "the most beautiful product we've ever made, bar none." The iPhone 5 is made entirely of glass and aluminum, Schiller said, adding that the "exacting level of standards" exhibited by the phone is Apple's best hardware engineering to date.
It's the thinnest and lightest iPhone, at 7.6mm thin, and 112 grams. Schiller said those measurements make it the world's thinnest smartphone. The iPhone 5 is also volumetrically smaller than the iPhone 4S.
The screen
The iPhone 5 keeps the Retina display moniker, but it's taller than the screens on iPhones that preceded it. The display offers 326 pixels per inch, with a 4-inch screen and 1136 x 640 resolution.
There's now a fifth row of icons on the taller home screen, and all of Apple's native apps, along with the iWork and iLife suites, have been updated on the iPhone 5 to take advantage of the larger display.
The Calendar app in landscape shows five days instead of three on the iPhone 5, for example.
Apps that aren't updated don't stretch or scale, Schiller said. Rather, such apps will display letterboxed on the iPhone, with black borders surrounding the centered app.
Schiller showed off apps from CNN and OpenTable, each of which had been updated for the taller iPhone display, adding in new content. In OpenTable's case, Schiller said, the developers added some of the iPad app's interface element, since the iPhone 5's 4-inch screen afforded more space for such niceties.
The iPhone 5 offers 44 percent more color saturation than the iPhone 4S, Schiller said, and because the touch sensors are integrated right into the display, it's 30 percent thinner, with sharper imagery, and less glare in sunlight.
Ultrafast wireless
New to the iPhone 5 is LTE, HSPA+, and DC-HSDPA support. That's on top of the GPRS, EDGE, EV-DO, and HSPA that the iPhone 4S offered. Schiller said that with LTE, the iPhone 5 can achieve a "theoretical maximum downlink of up to 100Mbps."
Schiller explained that the iPhone 5 uses one baseband chip for voice and data and a single radio chip. The new phone also improves upon the iPhone 4S's dynamic antenna, Schiller said, improving its ability to automatically switch to different networks as appropriate.
LTE partners for the iPhone 5 include Sprint, AT&T, and Verizon in the U.S, and Rogers, Fido, Bell, Telus, and more in Canada. Schiller said there are "plenty" of LTE partners in Asia, Australia, the UK, and Germany, with lots of DC-HSDPA support in Europe as well. The iPhone 5 also gains better Wi-Fi, with support for 802.11 a/b/g/n. The 802.11n standard is 2.4GHz and dual channel 5GHz, up to 150 Mbps, Schiller said.
A6 processor
The processor in the iPhone 5 is the brand new Apple A6, which is twice as fast at CPU and graphics processing compared to the A5 that drove the iPhone 4S, Schiller said. It's also 22 percent smaller than its predecessor, freeing up more space inside the iPhone, and making it more energy efficient to boot. Schiller said that everything—launching apps, viewing attachments, loading music—would be twice as fast as before.
Schiller invited EA to show off what the A6 chip meant for them; EA debuted Real Racing 3, which included real-time reflections, functional rear view mirrors, and "console quality" graphics, according to EA Studios's Rob Murray. (The game will hit the App Store later this year.)
The battery
Schiller explained that Apple wanted "to match the battery life of the 4S in a thinner and lighter design" for the iPhone 5. The company ended up exceeding that battery life; the iPhone 5 will offer eight hours of 3G talk time and browsing and LTE browsing, ten hours of Wi-Fi browsing, ten hours of video, 40 hours of music, and 225 hours of standby time.
The camera
The iPhone 5's camera sports an eight megapixel sensor, 3264 by 2448 pixel images. It's backside illuminated, with a hybrid IR filter, five-element lens, and a fast f/2.4 aperture. And the camera is 25 percent smaller than the iPhone 4S's camera. The camera also includes a dynamic low-light mode, which can sense low light and combine elements for two f-stops greater.
The camera also includes, for the first time on an iPhone, a sapphire lens cover, which Schiller said would protect the lens and make images cleaner and sharper.
The A6 chip includes a new image signal processor, with spatial noise reduction and filtering to improve photographs. And the camera's now 40 percent faster, too.
Also new in the iPhone 5's camera arsenal is Panorama. You hold the iPhone vertically and sweep your scene; the app tells you at what speed to move. "Even if you're not perfectly stable," or if movement artifacts are introduced, Schiller said, the software can compensate in the final image.
Video performance is improved, too. The iPhone 5 offers 1080p HD video, improved video stabilization, face detection for up to ten faces, and can take photos while you're recording video. The front-facing camera is now a FaceTime HD 720p HD camera with backside illumination, a significant improvement over the iPhone 4S's VGA-quality front-facing camera.
Audio
The iPhone 5 includes three separate microphones, Schiller said: One on the front, one on the back, and one on the bottom. They improve noise cancellation and voice recognition.
The speaker gets improved, too. It now includes five magnets in its transducer, with better frequency response and better sound—while being 20 percent smaller than the speaker in the iPhone 4S. The earpiece is now noise-canceling, too, Schiller said.
With some carriers, the iPhone 5 will support wideband audio. In a typical cell phone call, the frequency of data in your voice is compressed around the midrange, Schiler said. But that doesn't sounded entirely natural. Wideband audio fills up more of the frequency spectrum to make your voice sound more normal. Schiller said 20 carriers will support the technology at launch, and didn't mention any U.S. carriers that would.
Lightning: The new dock connector port
Throw away your old dock connector cables. Or, at least, go pick up some adapters. The iPhone 5 abandons the familiar 30-pin dock connector port, which first appeared with the original iPod in 2003. In its place is a smaller port, which Apple calls Lightning.
The 8-signal Lightning connector is all-digital, with an adaptive interface and improved durability. It's reversible (meaning you can orient it either way, like a MagSafe adapter), and it's 80 percent smaller than the connector it replaces.
Schiller announced that Apple would offer a 30-pin-to-Lightning connector, but didn't mention pricing.
Nitty gritty
The iPhone 5 will come in an all black model, and a white model with a bright silver aluminum finish.
The iPhone 5 will be available September 21 in the U.S., Canada, UK, France, Germany, Australia, Japan, Hong Kong, and Singapore, with pre-orders starting on September 14. It costs $199 for 16GB, $299 for 32GB, and $399 for 64GB—the same pricing as the iPhone 4S that preceded it. The iPhone 4S drops to $99; and the iPhone 4 is now the free, entry-level iPhone. All those prices require two-year commitments.
The iPhone 5 will be available in 20 more countries a week later, and in 100 countries over 240 carrier partners by year's end, which Schiller called "the fastest phone rollout ever."
Click here for complete article.
---
Bugs & Fixes: Troubleshooting iOS 6
by Ted Landau, Macworld
The rapid adoption of Apple's iOS 6 has been impressive. Initial estimates claim that as many as 25 to 35-percent of all iPhones were running iOS 6 within 48 hours of its release.
With all those users hammering away at the new OS, you can be sure that any bugs that survived Apple's beta testing would soon be uncovered and publicized on the web. And that's exactly what's happened.
An excellent first stop to check for bug reports is the iOS section of Apple Support Communities. Two hardware-related items there especially caught my attention: short battery life and loss of Wi-Fi connectivity. Other iOS 6 problems, beginning with iTunes Match, extend beyond what I found at Apple's forums.
Short battery life
A significant contingent of iPhone users report that their iPhone's battery depletes unusually fast under iOS 6. While the majority of postings are from people moving up from an older iPhone to an iPhone 5, the symptom also appears to affect those upgrading to iOS 6 on an iPhone 4 or 4S. It's still not clear what percentage of iPhone users have this problem; it's certainly not a majority or we would be hearing a lot more about it.
If you are among the unlucky ones bothered by this rapid depletion, the most often suggested fix is to launch the Settings app and navigate to General -> Reset. From here tap, Reset All Settings. After doing this, you'll have to re-enter several custom settings, but the battery issue should hopefully be resolved.
I say "hopefully" because, as is always the case in these matters, there is no single fix that works for everybody. A sudden rapid depletion of the battery charge can happen to any iPhone user at any time. For example, about a month ago, my iPhone 4S running iOS 5 developed "short battery life syndrome." When it happened, my first step was to check for apps that are known to drain the battery even when they are not the active app. A primary suspect is a GPS navigation app that continues to track a route. I called up the multitasking bar and force quit about a half dozen potential culprits. To be extra safe, I launched Settings and disabled Location Services. None of this had any effect.
In the end, at the suggestion of an Apple Store Genius, I killed every app listed in the multitasking bar. This took awhile, as several dozen apps were in the bar. But it worked. Battery life immediately returned to normal. Even though my multitask bar is once again filled with apps, the symptom has not returned. So I'm guessing it was an intermittent bug in some still-unidentified app.
Wi-Fi connectivity loss
Several Apple Support Communities threads cite a loss of Wi-Fi connectivity in iOS 6. In a massive thread titled iOS 6 WiFI Disabled, users report that the Wi-Fi option on their phone is grayed out and unselectable. Another Apple Communities thread covers a related Wi-Fi problem specific to the iPhone 5: "My iPhone 5 connects to Wi-Fi networks and remembers them, but receives absolutely zero data through the network. LTE and 3G no problem."
Numerous potential solutions are offered but there doesn't seem to be any that are universally supported. Some were able to restore their Wi-Fi access only by downgrading back to iOS 5 (which is not even possible for most users at this point). The good news is that, despite the large number of reports, most users are not having this symptom.
A footnote: Some Wi-Fi losses may stem from a problematic interaction between Wi-Fi and cellular data connections. Numerous users have found that turning off Cellular Data in Settings gets their Wi-Fi working again. Others report that data is being routed through the iPhone's cellular connection even when the device is on a Wi-Fi network. According to one theory (which I cannot confirm as accurate), this all may be a consequence of a feature, intended to be added in iOS 6, that appears to have been dropped at the last minute: Wi-Fi Plus Cellular. The problems could occur because the feature remains erroneously enabled in some iPhone 5 units or on the phones of developers who were running beta versions of iOS 6. If so, it will almost certainly require an update from Apple to fix this.
Music missing
After upgrading to iOS 6, some users found that the music in the Music app was gone. This appears to happen only if iTunes Match is enabled. The precise symptom is either that music remains listed but unplayable, with all songs having a posted length of 0:00—or there is a lone Music screen that says "No Data."
One possible cause is that iTunes Match is not enabled even though you think it is. This happened to me on my iPad. I launched Settings and selected to turn on iTunes Match (you can do so either from the settings for iTunes and App Stores or for Music). While this appears to work, if you exit and return to the setting, you'll find that the iTunes Match option has reverted to Off. If your Music library is entirely based on iTunes Match, this would account for why nothing is available.
The simplest fix, if it works, is to go to Settings -> General -> Reset and select Reset Network Settings. This did the trick for me. I had to rejoin my Wi-Fi network. After that, when I next enabled iTunes Match, it stayed enabled. The Music app now showed all the music that was in my iCloud storage.
If this fix doesn't do the job, you might have success with more extreme solutions. One such recommended fix involves connecting your iPhone to your Mac and, using a Mac utility such as PhoneView, navigating to Disk -> iTunes_Control -> iTunes. From here, delete the three MediaLibrary files. Before you try this, check the postings in this thread or the one linked above for more details.
Changes to iTunes Match
Speaking of iTunes Match, when you first enable the feature on your iOS device, you will likely see an alert that states: "iTunes Match will replace the music library on this device." This means that any music previously synced to your iOS device via iTunes on your Mac will be removed. Doing so also disables Genius Mixes and Genius Playlists.
This is different than how iTunes Match worked prior to iOS 6. Originally, you could enable iTunes Match and still retain music locally stored on your iOS device. No more. Now it is one or the other. Some cases of "missing music" may relate to previously synced music being removed.
This is not the only unwelcome change in iTunes Match. As noted in Macworld's look at iOS 6's Music app, you can no longer download individual songs from iCloud; it's either an entire album, playlist, artist's catalog, or nothing.
"Incompatible" third party apps
As with any iOS upgrade, numerous third-party apps will require an update to be compatible with the new OS. If, after updating to iOS 6, an app starts crashing on launch or exhibiting other strange symptoms, make sure you have the latest version of the app installed.
If you do have the latest version, and the problem persists, delete the app from your iOS device (making sure you first have any associated documents and data backed up) and then re-download the app. This fixed a problem I was having with errors in Navigon.
If neither of these tips work, report the problem to the app's vendor and check if they have a bug-fix update coming soon.
Problems with Apple's iOS 6 apps
Problems have been reported with several of the new or updated apps included as part of iOS 6. These include Passbook not working as expected (as I've covered here) and the Podcasts app not showing podcast playlists (as noted in Mac OS X Hints). Oh, and you may have heard about concerns with Maps.
Click here for complete article.
---
iOS Device Troubleshooting Checklist
by Shawn Venti, smalldog.com

In this article I'm going to teach you three easy steps you can take if your iOS device is having trouble. Common issues can be anything from freezing or not powering on. It's always a good idea to take these steps before having to spend time to have your device looked at by an Apple Specialist.
The first thing anyone can try is to close out completely of all running applications. The way this is done is at the home screen — first, double tap the home button. This will display your multitasking menu at the bottom of the screen. Within this menu are all applications that are running. They are going to be listed in a line that you can swipe through to see them all (just like swiping to get to a different home screen).
Now that the applications are displayed in order to close them out completely one must simply hold on any icon until they start to wiggle. This will look very similar to the process of moving applications around on the home screen. Now that your applications are wiggling, there will be a red button that has appeared at the top left hand side of each icon. Tap this button to close the application. There unfortunately isn't an easy way to simply close them all with one tap, so you will have to go through and close all one by one. Once this is done your ready for the next step.
Next, do a full restart of your device. In order to do this, you need to hold down the home button and lock button at the same time. (Ed. Note: iPhone 5s seem to restart using just the lock button.) Continue to hold these buttons past the "Slide to power off" screen and even after the screen goes blank. Release the buttons once the Apple appears on the start up screen. After your device starts back up, you hopefully should be all set. If not, continue on to the next step.
CAUTION: Please double check that you are doing the following step-by-step as there is a chance of data loss if it's not completed correctly.
The third and final step is to do a full software restore on your iOS device. In order to do this you will need not only your device, but also a sync cable and the computer that you use to sync your device. Next, power everything up and launch iTunes on your computer. Once iTunes has successfully loaded, plug your device with the sync cable into any available USB port on the computer. After a minute or so, you should be presented with a screen of information about the device you just plugged in. It will display various bits of information such as the name of the device, current version of the OS, and space left to be used. About halfway down the screen you should see a button titled "Restore"; click it.
Before completing the Restore process, make sure your device is completely backed up to prevent data loss!
Once you have selected the Restore option, it will take you through a few prompts needed to restore the software on your device. Once the process is complete, the device will restart and then reappear in iTunes. Upon its reappearance you will be asked to either set up as a new device or restore from backup. You will want to select Restore from Backup and then your device will be restored to the way it was before you started — with a fresh new install of the latest operating system.
If after you have completed all of these steps and you are still experiencing trouble with your device, it's time to bring it in. You can bring it to any Small Dog location and our knowledgable staff will be glad to help you get your device functioning again.
Click here for complete article.
---
My day with Siri
by Lex Friedman, macworld.com - Oct 2, 2012
I admit it: I love Siri. It helps that I work from home, so I can talk to my phone without inhibitions. It doesn't hurt that I generally crave pseudohuman contact. But the real reason is simply that I find Siri so useful. And in iOS 6, Siri has become even more useful than it was before. The iOS virtual assistant has learned to respond accurately to a variety of new instructions. You can now use Siri to get information about movies, sports, restaurant reviews, and reservations, in addition to testing its know-how regarding weather, stocks, and the like. You can also use Siri to post to Facebook and Twitter, launch apps, and get directions—and that's all in addition to its ability to set timers, send messages, perform searches, and more. I now find myself using Siri throughout the day, for a wide variety of tasks and queries. Here's how one such day might go.
Morning routines
First thing in the morning, I wake up to one of my kids clomping into my room. Siri can't help with that. But when it's time to figure out what to wear, I generally ask Siri two questions. "What's today's forecast?" (or some variation) comes first. (You can phrase that question and many other comments almost any way you want, and Siri will understand; you don't have to memorize one specific way to phrase a question.) Once I know how warmly to dress that day, I find out what kinds of clothes I should put on. The key factor is whether it's a normal working-from-home day or a day when I might actually interact with other human beings. So I say, "Show me today." That instructs Siri to present a list of all the events on my calendar for the day. Armed with that intel, I'm off to shave and shower. Inevitably, at some point—often during the toothbrushing portion of my ablutions—I'll remember something I forgot to do the night before. So I once again turn to Siri: "Remind me to put the DVD in the mailbox at 8 a.m."
The workday begins
It's rare that a workday of mine gets under way without a reminder or two from the night before beeping on my Mac and iOS devices, something like "Write the Siri story"—almost undoubtedly a reminder I set via Siri.
While colleagues formally schedule most of our office meetings in our shared calendaring system, someone occasionally sends out an email instead. Even though Fantastical is in my menu bar and Calendar sits patiently in my Dock, I often turn to Siri for help instead: "Put 'Call with Dan' on my calendar for 1 p.m. Pacific Time today."
As I research stories throughout the day, I rely on Siri to place important phone calls, too. Sometimes I just say "Call" followed by the actual digits; if it's a contact in my address book, I might instead say "Call Apple PR."
Come lunchtime, if I'm cooking, I time it via Siri: "Set a timer for 12 minutes." (Note that Reminders works great with relative times, too; you can say "Remind me to check the oven in 12 minutes," if that's more your style.) Sometimes, during lunch, I'll think to call my sister in Israel. But since I never remember the time difference, I tend to ask my best friend: "Siri, what time is it in Jerusalem?"
Siri knows
Thanks to iOS 6, I can use Siri to satisfy other burning questions at lunch now, too. "When do the Eagles play next?" When Siri answers, I can then use it to compare the starting quarterbacks' stats, by asking about each one in turn.
This week the Eagles play the Arizona Cardinals, with former Eagles backup Kevin Kolb taking the start for the Cardinals at quarterback. I couldn't get Siri to understand me when I tried to say Kolb's last name, so I used a clunky but functional workaround. First I asked about the Cardinals' roster: "What's the Arizona Cardinals' starting lineup?" When I confirmed that Kolb wore number 4, I asked Siri, "Who wears number 4 for the Arizona Cardinals?" That brought up the stats I was after. You can get even more creative with your questioning when Siri can't parse a name properly: "Who's taller, Arizona Cardinals quarterback number 4 or Eagles quarterback Michael Vick?" (It's Kolb by 3 inches.)
The fact that Siri struggles with less-common names can become problematic, not just for sports queries, but for movies too. Generally Siri will perform capably in understanding names that belong to the people in your address book. But when it comes to athletes and movie stars, Siri fares far better with "Tom Brady" than "Nnamdi Asomugha."
I try to schedule any outside appointments for around the lunch hour, too. When I have one to attend, I rely on Siri to get me there. It's impressively good at parsing addresses: "Give me directions to 1600 Pennsylvania Avenue in Washington, D.C." will get me to the White House. And I can always return home again with a simple "Take me home" request. If I'll be back unexpectedly late, I can iMessage my coworkers with Siri, too: "iMessage Dan Moren that I'll be back in another 20 minutes." New in iOS 6, Siri is much less strict about how precisely to phrase such instructions; it was far pickier in iOS 5, requiring more cue words.
The dinner hour
As dinner approaches, most nights, my wife tells me what she has cooked for that evening. Sometimes she comes into my office and says: "We're going out for dinner tonight." That's when I turn to Siri, which in iOS 6 lets you get amusingly specific: "What are the best kid-friendly Italian restaurants within 5 miles?"
In central New Jersey, where I live, Siri knows plenty about some restaurants, little about others, and nothing at all about a few too many. If we lived somewhere more metropolitan, I probably could use Siri to make reservations, but out here very few restaurants support OpenTable. You can find some of your nearby options with a phrase like: "Where can I get a reservation for five people tonight at 6 p.m.?" Siri will then gather what it can from Yelp; if that service covers your area well, you'll be in relatively good shape. But if it doesn't, Siri can't compensate for that subpar data.
Evening
Once the kids are asleep, my wife and I occasionally pick a movie to watch. Generally our choices are limited to what's streaming on Netflix or HBO Go, but we let Siri help narrow our selections: "What's a good comedy starring Jennifer Aniston?" More often, we use Siri to tell us whether a movie we're considering is worth watching: "Is the movie Rumor Has It any good?"
I have three young kids, so I only very rarely see a movie in an actual theater. When I do, though, I can now rely on Siri's knowledge of what's playing (which, like its knowledge of who stars in which movies, comes from Rotten Tomatoes). As with Yelp, the quality of the data you get from such queries will depend on how well Rotten Tomatoes covers your area. When I ask about movies playing near here, Siri performs beautifully. When a colleague in the San Francisco Bay Area asks for that information, Siri returns incomplete or erroneous data—more movies than the theater has screens, for example, or results for theaters too many miles away.
When it's finally time to retire for the evening, I don't use Siri to set an alarm for the next morning. I have kids for that. On those rare occasions when I need to wake up even before they do, or when I'm traveling, I turn to Siri one last time: "Wake me at 5:30 a.m."
Throughout the day
I like launching apps with Siri, because it's generally faster even than using Spotlight search. You can say "Launch Facebook," "Open Tweetbot," or "Play Angry Birds." If you want to open the camera, you can say "Take a picture," though that's not necessarily faster than using the Camera lock-screen shortcut.
If you tell Siri "Do not disturb," it understands that you're alluding to the new feature in iOS 6 to mute alerts and notifications, but it can't enable that feature for you: Instead, it will helpfully provide a link to that setting.
Which is to admit that, as helpful as Siri is, I still have plenty of items on my Siri wish list that it hasn't learned to handle. For example, you can't use Siri to add or edit contacts, to go directly to specific websites, or to explicitly control third-party apps. And Siri still can't toggle settings like Bluetooth.
As mentioned above, Siri flails when you try to ask about athletes or movie stars with unusual names it can't transcribe. And its information is generally only as good as its providers can offer.
When Siri understands you on the first try, and when its answers are accurate, it's awesome, and indistinguishable from magic. When it needs multiple tries to understand you, or when its answers are no good, Siri brings back unpleasant Newton memories.
That said, with Siri's gains in iOS 6—not to mention back-end improvements that seem to have Siri understanding me better than ever—it has become an even more indispensable way for me to interact with my iOS devices. Despite its occasional shortcomings, I'm grateful that it's there.
Click here for complete article.
---
By The Way
More Widgets and Apps for your Mac*
by Ron Sharp, MAGIC
I recently found a handy widget, Screenshots Plus. I use the OSX screenshots images quite a lot and I tell people about using it but they generally forget the keystrokes you use to take a screenshot. So this handy widget will be useful to many of you. You can take a screenshot of your whole screen, of a window, or a selection, and then save it to your Desktop or to the clipboard or "Export to Preview."
Another app I found adds functionality to TimeMachine and is pretty cool. Time Machine Editor allows you to schedule backups with TimeMachine when you want. The default for TimeMachine is to backup every hour. But that seem unnecessary for me. With the TimeMachine Editor I set it to backup once a week. Works with OS X 10.7 Lion and OS X 10.8 Mountain Lion.
For finance apps, I just went to the Mac App store, (Double clicking the App Store application in the Application folder takes you to the store) and chose the finance category and 53 finance apps came up. The prices ranged anywhere from free to one that I saw for $799.99.
Another app I found interesting, although I have not tried it, is Ambiance, from Urban Apps. This app claims to have 2500 sounds that you use to create the perfect ambiance background sounds for your particular mood or task. It is also available for iPad, iPod, and iPhone.
---
iPhone 5 quick review*
by Ron Sharp, MAGIC
Here is a quick review of iPhone 5 for those who like hearing about the main features without going into ultra detail.
The most obvious feature is the size. The iPhone 5 is a half inch taller, but same width so it still fits your hand nicely. It is also thinner and lighter. It has a new chip, the A-6 processor that makes it considerably faster than the iPhone 4S. The dock connecter is new and smaller than the previous iPhones use, called Lightning connector, and the headphone jack is now on the bottom of the phone next to the dock connector. The battery life is supposedly better than previous phones.
The screen uses the often promoted retina display. The camera has been improved and also offers a panorama capability to stitch two shots together. One big change in applications is that the new iOS 6 uses Apple maps instead of Google maps. Apparently the maps work OK but needs the database built up and the added feature of 3D causes distortion that has been commented on enough that Apple CEO Tim Cook issued a public apology for it being not up to Apple's usually high standard.
Consumer Reports ranked the iPhone 5 as a "top smartphone."
---
MAGIC, the Macintosh Appreciation Group of Island County, serves people who use Macintosh computers, software and peripherals. Our goal is to share information and get answers to questions to make us more productive with our use of technology. Our monthly meetings give us a chance to discuss computer problems and share ideas with other Mac users, feature speakers on specific topics, and to keep apprised of Apple news.