Newsletter
September 2013
Newsletter Editor:
In This Issue:
MAGIC MUG News
Software Updates
Macintosh News, Information and Stories
iPhones, iPods, and iPads
By The Way
* Indicates author is a member of MAGIC
---
Meeting information
Day:
The 3rd Wednesday of the month. 18 September 2013 this Month
Location:
Unitarian Universal Congregation of Whidbey Island (see map.)
Time:
4:00 p.m. - 6:00 p.m. with the first hour dedicated to new users and their questions.
Presentations:
•Apple Q & A
•What iPhones can do for the blind. Presented by Daryl Thomas
Future Meetings: (subject to change)
See the Meetings Page on this website.
Do not forget to bring your used ink cartridges.
MAGIC will dispose of them for you and make some change for the group.
---
Minutes of the August 21, 2013 Meeting
by Penny Holland, Secretary
The monthly MAGIC meeting for August took place at the Unitarian Congregation Meeting House in Freeland. The meeting began at 4:05 with a Q&A session led by Robert Elphick, our Wizard. Approximately 32 people were in attendance.
Questions covered in the Q&A:
In Finder, what is the meaning of a question mark in tool bar? A: The question mark is an alias to something that has been moved or deleted. To change the toolbar go to the VIEW menu and click on CUSTOMIZE TOOLBAR. From here you can drag up any buttons you wish to have on the toolbar. The question mark can be removed by dragging it off the toolbar (it will disappear in a puff of virtual smoke.) An application probably got put up there once upon a time by accidentally dragging it onto the toolbar and is no longer available.
Java still a problem A: Java is a fairly outdated idea that no longer is used very much on the various webpages. A while ago somebody found a way to use Java to hack into the Macintosh. Best thing you can do is to disable Java.
How to turn off Java? A: Go to Utilities folder in the Applications folder. Double click on Java Preferences and if it asks you to install Java Run Time, say NO. Or if you get a checkbox that allows you to uncheck Java, do so.
What is the difference between Preferences and Preference Panes? A: Preference Panes are located in System Preferences. These are the icons down at the bottom of System Prefs window. For instance, you may have Flip4Mac or Flash Player. You don't need to know about these, but these are accessible to all users if they are located here in System Preferences. Prefernces are stored in the Library and hold the preferences for applications.
Nancy's comment: She had a dead screen on her old computer. She used a Time Machine external drive to load everything onto new computer. It took a couple of hours and everything works well. The only hitch was the password for the old computer transferred over as well and was required on the new computer at one point. Since she knew the old password it was no problem. This was the easiest computer-to-computer uploading she has ever done! She needs to remember to log into the old account to find her data now.
How to burn a group of songs on to a CD? A: It is a 2 step process. First set up a new playlist in iTunes - find PLAYLIST on your sidebar and press the + sign to create a new playlist and name it. Then move music you want over to the new playlist by dragging and dropping. Make sure your total play time is under 60 minutes. Select the playlist and then in the top menu select FILE->Burn to Playlist. This CD that this creates should run on any CD player.
How to move the iTunes playlist to an external drive from your internal one? A: You can move the library wherever you want. In iTunes preferences you can CHANGE the iTunes Media folder location under the ADVANCED tab. (Use the CHANGE button and select the desired drive.)
How to email more than one photo at a time on an iPad? A: Use the EDIT command and select more than one photo before using the send icon.
What to do when printing is off center? A: Go to Page Setup. The various settings such as margins, etc. need to be in agreement with what is on the computer.
Spinning beachball. Suggestions? A: Lots of possible reasons:

Insufficient RAM. Best to have at least 2 Gbytes for the Leopards and 4 Gbytes for the Lions. Two options: 1. put more RAM into your computer. You ought to be able to upgrade to 4GB.
Insufficient space is available on your Hard Drive. Click once on the Hard Drive and do a Command-I (get information) to see how much space is available. You need at least 20% to be space
The Hard Drive might need defragging,
Don't run a lot of applications at the same time. Turn off ones you don't need.
Tom added: look at download files and get rid of stuff you aren't using. Once you've downloaded something you should put it where it belongs, don't leave it in downloads folder, especially the apps. DMG files tend to be large and can be thrown away. Same with ZIP files. Put these in the trash.

Is it a computer memory issue when a YouTube video keeps stopping? A: It's more likely an internet issue, possibly too many people online. You can try getting a faster internet speed, or you can try to download the YouTube movie in a smaller size.
Trying to send photos to Drew's list so that they show up side by side on the screen. Is that possible? A: if there is enough room for them both to get side by side they'll probably go that way, but what you see on your computer is not necessarily how someone else will view it on their computer. Another idea, save the pictures together as a PDF file and send it that way. (This might work in some situations, but Drew may not accept PDFs)
Following Q&A there was a brief business meeting led by president Sue Keblusek:
Remember to put your $2 in the basket to defray room rental costs.
Also remember to recycle printer ink jet cartridges as our club makes money on these.
Treasurer report by Bonnie Abney: We currently have $8303.74 in our bank account.
Presentation: Prescott, our Program VP, introduced our speaker, Gayle Nixon, who is a Mac teacher and will show us the world of Apple TV. Next month Darryl Thomas will talk about using iPhones for the vision impaired. Please let Prescott know if you have any ideas for future programs.
APPLE TV DEMO
Gayle Nixon passed around the small components of the Apple TV device and gave a talk and slide show about Apple TV. Slides from this talk will be posted on the MAGIC website.
Here is a précis.
What's in the Apple TV Box? What else do you need? (HDMI capable TV and cable and Wifi You also need an internet provider with a high speed internet connection in your house, and a device, such as a laptop, iPhone iPad or iPod that has airplay to send the programs to the TV.) What is Apple TV? (This will be avail on our website)
You can see movies TV shows, Music and Photos from your computer. You need some sort of subscription: Netflix, Hulu, Google account, etc.
You can show anything that's on your computer onto your TV. If you have a game on your computer you could play it on your TV. Anything you have on iCloud is also accessible with Apple TV. You can rent a movie from iTunes or watch something on Netflix. All your photos, music and home movies are available.
If somebody comes over with their computer or iPad you can view and share their photos, movies, etc. through Apple TV.
AirPlay (symbol a triangle, solid, sitting in front of a hollow rectangle.) Use the streaming feature on your iPhone if you see this symbol on your device, so you can watch this on the large TV.
HOW TO USE AIRPLAY MIRRORING on an iDevice:
Double click Home button, Swipe recently used apps twice until you see the airPlay icon, tap the airplay icon, choose a device, turn Mirroring on.
iPhone and iPad apps for Mirroring: Watch AVC, PBS, TED wimp.com YouTube, TLC, FOX, ABC, etc. SnoIsle library now has movies you can download and watch on your iDevice or TV.
Gayle next presented a comprehensive chart that compares the prices and capabilities of various devices (Roku, Google TV, Boxee Box, Vizio Co-Star and Sony NSZ) and the ChromeCast download with Apple TV. Her conclusion was that if you are a Mac user, it makes sense to go with the Apple TV device if you want to streamline your movie watching on your TV.
She says you can get a refurbished Apple TV for $75, or for $99 new.
She played an Apple ad that illustrated that people want Hollywood movies and TV shows, professional content and everything in HD, Lower prices for content. They don't want a computer on their TV, and they don't want to have to do complicated syncing to the computer. People want hardware to be silent, cool and small! Everything is rented on Apple TV. There is no storage problem. Rental prices are quite reasonable. Stream stuff from your computer, with no syncing. Create stunning photo slideshows. iTunes has the largest online library of HD movies for $4.99 on the day they come out on DVD. Individual TV shows rent for 99 cents-Commercial free!
The slides from the presentation can be found here.
The meeting was adjourned shortly before 6:00.
---
MAGIC Moments
FREE Macintosh
I have bee given a working G4 laptop Mac with a large screen. It would be good for someone who wishes to do emails, web searches, or some writing. If you know of someone who would appreciate this gift please contact me at
Genealogy on your Mac
The July Presentation on Genealogy on your Mac can be found on this site here. It was presented by Ann Wright and Dulca Baxter of the Genealogical Society of South Whidbey.
AppleTV
The August Presentation on AppleTV on your Mac can be found on this site here. It was presented by Gayle Nixon who has recently moved to Whidbey Island from Alaska and will hopefully help MAGIC with presentations and classes in the future. Welcome Gayle!
SOFTWARE UPDATES
Note: This Software Update section of the newsletter lists the most relevant Apple updates. Not all updates are listed for all products. Additionally, I'll add other pertinent updates on occasion.
iMac (27-inch): AMD Radeon 6970M Video Card Replacement Program
from Apple Support
Symptoms
Apple has determined that some AMD Radeon HD 6970M video cards used in 27-inch iMac computers with 3.1GHz quad-core Intel Core i5 or 3.4GHz quad-core Intel Core i7 processors may fail, causing the computer's display to appear distorted, white or blue with vertical lines, or to turn black. iMac computers with affected video cards were sold between May 2011 and October 2012.
Resolution
If your iMac has an AMD Radeon HD 6970M video card and is exhibiting any of the issues described above, choose one of the following options to arrange to have your iMac evaluated:
Apple Retail Store: Set up a Genius Bar appointment.
Apple Authorized Service Provider: Find one here.
Apple Technical Support: Contact us for local service options.
Before you go in for service, please back up your data. Learn more about backup options.
If the iMac (27-inch) meets these requirements, Apple will replace the video card free of charge for three years after the first retail sale of the computer.
Additional Information
If you believe you have paid for a repair or replacement due to this issue, contact Apple regarding a refund.
This worldwide Apple program does not extend the standard warranty coverage of the iMac.
Apple will continue to evaluate service data and will provide further updates to this program as needed.
---
AirPort Base Station Firmware Update 7.6.4
from Apple
This update is available for all Apple 802.11n Wi-Fi base stations including AirPort Express, AirPort Extreme, and AirPort Time Capsule. It contains fixes that:
Resolve an issue that may cause AirPort Time Capsule to report that the backup disk is in use
Resolve an issue that may cause an IPv6 Tunnel error
Resolve an issue that may intermittently cause a loss in Wi-Fi connectivity with iOS devices
Note: This firmware update is for all 802.11n AirPort base stations.
For information on the security content of this update, please visit: http://support.apple.com/kb/HT1222
Click here for article.
---
Apple Releases iTunes Update 11.0.5 To Correct iTunes In The Cloud Issue
by Rob LeFebvre, cultofmac
Apple just released a new update for iTunes, saying, "This update corrects an issue with iTunes in the Cloud, where some purchases may download or play unexpected items."
What does that mean, exactly? Apple didn't say much more, but I'm guessing that some users were clicking on the button to download a previous purchase that was stored in iCloud, but ending up with something totally different.
This update should totally fix that. You can download the new 11.0.5 update directly from the Apple support site linked below, or use the Mac App Store via Software Update to get it.
News, Info and Stories
iTunes Festival!
by Stephanie Farrell, smalldog
Get excited kids…September 1st not only kicks off a new month,* but it also marks the first of 30 days of FREE live music! Beginning in 2007, the annual iTunes festival has been on the rise as one of London's most exciting months of live music. Every night, an emerging artist will be paired with a veteran headliner. This formula has been known to produce some awesomely epic results.
Like always, the iTunes Festival will return to the Roundhouse in London and tickets are given away to iTunes users and fans in the UK by an application that you can submit through the iTunes Store or the official app. However, fear not if you didn't get your hands on tickets. The great thing about this festival is that Apple makes it easy for everyone to enjoy. It's easy to watch all concerts live on iTunes or download the iTunes Festival app and watch straight from your iPhone or iPad.
I have to admit, I think I was living under a rock for the past six years as I knew about the iTunes Festival, but either was too busy or it slipped my mind to actually sit down and enjoy. But don't ya know, this will not be the case this year! I've got the app downloaded and ready to go.
I have even gone through the list of performers and added iCal events to my iPhone (probably the best feature of the app) so that ten minutes before go time I'll get a little alert that Justin Timberlake is performing — of course, I have to wait until the second to last day of the festival for that alert, though.
I'd recommend checking out the lineup. There's a little bit of everything in there: new, old, already famous, rising-star, etc. Then iCal your faves and get ready to watch some great live music! Cheers!
---
Microsoft's Silverlight Plug-In
by Sherrie Fuqua, smalldog.com
Silverlight is a free plug-in for web-based streaming media and some graphics, multimedia and animation applications. For many uses it is a Web development alternative for Adobe Flash. The most common use of Silverlight today is it's requirement for streaming videos on Netflix. This can be problematic due to compatibility and support options for various Web browsers.
Safari doesn't commonly have problems with Silverlight but it happens. As with Flash, if you get error messages that it has failed, restart your browser. If the problem persists, go to Microsoft's Silverlight Installation page and install the most recent version available. If that fails and the problem continues, try uninstalling Silverlight completely before reinstalling it. Instructions for uninstalling on a Mac are here: Removing Silverlight Controls on a Macintosh. At Microsoft's Silverlight installation page you can verify if you have Silverlight currently installed, or what version is installed, as well as determine if your Mac device is compatible with Silverlight.
Microsoft has announced discontinued support for Silverlight as of 2021. To that end, Netflix is planning to move away from Silverlight to HTML5, but this will require broad browser support (from Apple, Chrome, Microsoft, etc.) support for the new HTML5 features collectively known as "HTML5 Premium Video Extensions." Timelines for this support implementations has not been announced yet by the World Wide Web Consortium or Netflix, but stay tuned! You can get more information on Microsoft Silverlight here.
---
Time To Boot - Slow computers
by Patrick Waite, smalldog
Several times a week, I have people coming to me and complaining that their computer is slow and if there is something I can do to "clean it up." The first thing that I usually ask is how their computer is slow. Is it slow at startup? When streaming videos on the internet? Opening files? Trying to edit your family vacation scrapbook? Are you getting the spinning beach ball a lot or is the machine just freezing up?
Slowness can be caused by a variety of reasons such as inadequate RAM, software corruption, and failing hardware like a hard drive or logic board. On a Mac there is not a lot to "clean up" that will help computing speeds by any significant amount. Unlike the old days of the PC, we do not need to defrag the hard drive to help compile most used data, and the Mac is still quite resistant to the trojans and viruses that can bog down the Windows platform.
For the average user, slowness can be measured in the time it takes from the moment the user depresses the power button to the moment that they can log onto the internet to check their email or stalk their friends on Facebook. Fortunately, there are a few things that we can do to help cut down computer load time at startup.
When your computer starts up, it has a series of tasks that it has to do. The speed at which it does these tasks is completely reliant on the computer hardware and therefore we do not have control of these functions as a user. However, from the minute that the machine logs the user into the operating system the user can start to influence the rest of the startup process. One of the easiest ways to speed up load time is to eliminate the number of items that are saved on the desktop. The desktop is different from other folders in that anything that is stored on the desktop must be rendered and displayed. One of the first things the computer tries to do after it logs onto a user account is render these icon. The more things that are saved to the desktop, the longer your computer is going to take to load. This is especially true if you save things like images to your desktop which have to generate a preview of the file.
Disabling startup items is another easy way to help cut down on load time. Do we really need Skype, Spotify, Dropbox, iChat, Google Drive, uTorrent, antivirus, and printer software for that old clunker that has been out of ink since last fall trying to open every time we turn on the computer? Most people will freely admit that they do not need nor want these items to auto open at startup but they have no clue how to disable them. So here it is — a quick crash course on how to disable Login Items.
The first thing you need to do is open System Preferences. You can get to System Preferences by clicking on the Apple icon in the upper left corner of the menu or by clicking the icon that looks like a gear which most likely lives on your dock.
Next, you're going to go to Users & Groups which can be found under the System heading in System Preferences. Select your user account from the left hand column and then click on the Login Items tab at the top of the page. Here you should see a list of all of the items that are set to automatically open when you start your computer. To disable a startup item, simply highlight the item and click the (-) button. Hopefully, these tips will help you to shave valuable seconds of startup time so you can get back to wasting countless hours browsing the web.
---
Up and running with Photo Stream
by Christopher Breen, macworld.com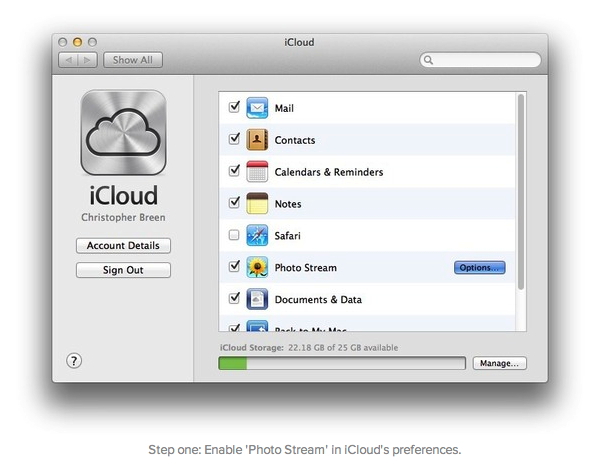 In our long look at iPhoto, we've covered the interface basics, along with importing and viewing images. During those two lessons I took pains to do little more than mention Photo Stream as an option for viewing images. I avoided getting into the details, but now it's time to dive in.
Your photos: Here, there, and everywhere
Photo Stream is a component of Apple's iCloud service. We can safely classify it as part of iCloud's syncing services. The general idea is pretty simple. Once you've signed up for an iCloud account and configured it properly, you can sync any images on a device associated with your Apple ID with other devices that use that same ID. So, for example, if you've taken a picture with your iPhone, that picture can also appear on your iPad, your Apple TV, and (within iPhoto) your Mac. And it will do so without your having to select the image, tap a Share button, and choose to share it. It just happens in the background. Continue Reading:
WIZARDS Note: Be careful what you put into iCloud - assume that it is not protected. In the example he has Contact, Calendars, and Documents checked and i never do that!
---
How to view your iPhoto images on an Apple TV
by Christopher Breen, macworld.com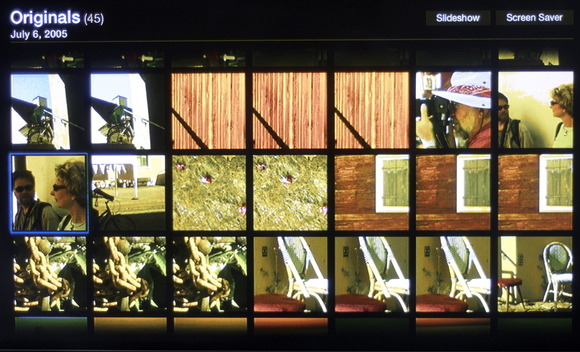 Reader H.S. would love to see his photos on his Apple TV, but can't. He writes:
I've recently returned from a trip to Australia with a lot of pictures on my camera. I'd like to view those pictures on my Apple TV but I don't see an entry other than Photo Stream. How can I stream my pictures from iPhoto to my Apple TV?
Although you may believe that iPhoto is key to this process, that's not the case. Instead, turn to iTunes.
Launch that application on your Mac, choose File > Home Sharing > Choose Photos to Share With Apple TV. In the Photo Sharing Preferences window that appears enable the Share Photos From option and then be sure that iPhoto is selected from the pop-up menu next to it. (You could otherwise choose Aperture if you had a copy, a folder of your choosing, or the Pictures folder in your user account.)
To share all your pictures enable the All photos, albums, Events and Faces option. If you choose, instead, to share just particular albums, events, or faces, enable the next option—Selected albums, Events and Faces. If you enable this option you'll have to select the collections of pictures you want to see from the Albums, Events, and Faces lists that appear. Regardless of which of these two options you enable, you can additionally choose to include videos by enabling the option of the same name. Once you've made your choice, click Apply.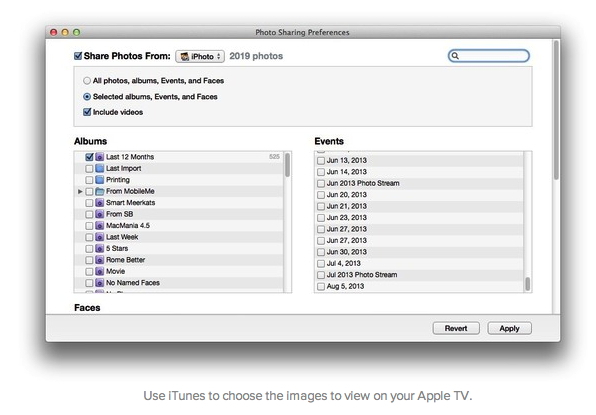 Now move to your Apple TV, select Computers on its home screen, click the Select button, and you'll see a Photos entry that wasn't there before. Select that, click the Select button, and you'll see entries for your photos, split into their appropriate categories—Events, Photos, Faces, and Albums, for example. Choose one of these items, press Select, and you'll see thumbnail images of the pictures within the item. At this point you can select an image, click Select, and then page through your images using the remote's Next and Back buttons.
Or you can select Slideshow, press Select, and then configure your slideshow with the many options that appear on the resulting screen. For example, you can choose music to accompany your slideshow, shuffle your images, configure the slideshow to repeat, and choose a theme. When you're ready to begin, just select and click Start Slideshow.
---
How to get great graphic designs using stock images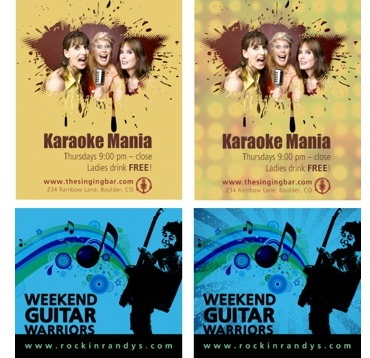 by Lesa Snider, macworld.com
"A picture is worth a thousand words," the saying goes. No matter what you're designing, an image can grab attention and deliver your message better than carefully crafted text. With the affordability of high-quality, royalty-free imagery—wherein one fee grants you unlimited usage for promotional purposes—you have no excuse not to use imagery in your designs, even if you can't create it yourself. Here are the kinds of images to look for and how to use them for greater impact.
Use striking imagery: You have precious few moments to grab someone's attention, so use unusual, powerful, and colorful imagery (and when appropriate, humorous imagery). If you can't snag a person's attention, they won't read your text. This is especially true in direct marketing and Web marketing: Because it's unsolicited, getting a reader to notice your piece, much less read it, is particularly difficult.
iPhones, iPods, and iPads
iOS Troubleshooting
by Kyle Simpkins, smalldog
Roku has moved a step closer to Apple's AirPlay abilities with a cool new trick in the latest version of its iOS app.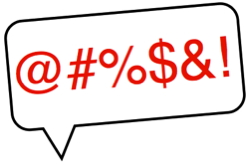 Troubleshooting your iOS device can be a tricky thing if you are technologically challenged. First and foremost, there aren't many people out there who can actually repair your device. The feat of opening your iOS device, repairing the problem part and sealing it back up isn't easy, and in most cases, causes something else to go wrong.
Unless it's Apple, or an Apple Authorized Service Provider (like us) repairing your device, it's likely they aren't even using actual Apple parts, so the fit might be off or that touch screen you shattered might not be as sensitive as you are used to. Often, the service provider will actually replace the device rather than repair it.
For most iOS devices (iPhone excluded), we offer a program through Apple to replace your damaged or nonfunctional device at less than new cost. Unfortunately, for the time being, Apple requires everyone to call 1-800-MY-IPHON for help on iPhone-related issues, unless you are near a corporate Apple location.
When it comes to troubleshooting your iPad or iPod, you need to do a little investigating to figure out what is actually causing the problem. Is it an app or just the OS that triggers it?
If it's an application, first remove the app and then reinstall it. If it's a paid app it doesn't mean you have to purchase it again; going into the App Store on your iOS device and looking under "Purchased" will display it, and if you have activated iCloud, your device will already know you've downloaded it before.)
If the problem is with the operating system, then there is only one thing you can do: restore your device back to factory settings. Make sure you back it up and run a sync before doing so (if you can), because it will remove everything from your device. Connect your iOS device to your computer with the latest version of iTunes. In the main screen under "Summary" there will be an option to "Restore iPod/iPad." This is the option that erases it. Click it and follow the prompts.
If your iOS Device is unresponsive or is locked with a passcode, you will have to do what is called a "DFU" restore. To do a DFU restore, you must press and hold both the Home and Power buttons for about eight seconds. The screen will shut off, and before it comes back on, let go of the Power button while still holding the Home button. Your iPod/iPad will look like it is still off, but your computer will chime and say that it has detected a device in "recovery mode," and ask if you would like to proceed. Click "yes" and follow the prompts.
For problems like freezing or app crashing, a soft reset might just be what you need, pressing and holding both Home and Power buttons for about ten seconds or until the Apple logo comes back on the screen. Then, release both buttons at the same time and let it start up normally.
If none of these troubleshooting steps have solved your problem, then you will have to come visit us and take advantage of our replacement program, because most likely something is wrong physically with the device. Please note that none of the steps above will fix a broken screen — you will have to skip to the last step and come visit us to get it replaced!
---
iOS NAND
by Kyle Simpkins, smalldog
iOS devices like iPhones and iPods utilize NAND flash memory (just like thumb drive or SSD drives). This memory ages over time as it's overwritten again and again, whether by iMessages, photos or app downloads.
Bits within a block of data on the storage chips get "stuck", or become error-prone. These bits are normally corrected by Error Correcting Code on the controller, but this has a limit; the system using the NAND may start acting very strangely afterward, with data and system corruption, or an inaccessible drive.
Failures can also arise from bad solder connections. Dropping the phone or constant vibration over time could loosen solder joints on the NAND chips, and solder joints that were poorly soldered at the factory could cause issues as well.
My (now 3-year-old) iPhone 4 has had occasional "bad behavior," but this was usually rectifiable with a restore of the device. However, for the last couple of months, there have been constant cell network disconnects, forcing me to restart the device or reseat the SIM to get it back. This always came with an "Activation Failed, Restore Your Device" message.
Yesterday, I attempted to restore it, resulting in an Error 37 or a -1. After about three-dozen restore attempts between two platforms, multiple sync cables, iTunes alternatives, different iOS IPSWs, and other techniques, I threw in the towel. While the iTunes errors were inconsistent, the situation pointed at the firmware not being written properly to the NAND memory.
Unfortunately, in these instances, we are forced to replace devices. The NAND built into the main logic board is unrepairable and the entire board needs to be replaced. Yet with the age of iOS devices when they tend to fail in this manner, a new device is often a better resolution, given the cost.
Nothing is permanent, so back up your data!
---
Back up to avoid iPhone disasters
by Ted Landau, macworld.com

Much too often, I get a phone call with a plea for help that goes something like this recent one:

I dropped my iPhone and now it's broken. I can't get to the Home screen or launch apps or anything. I took the phone to an Apple Store and they said the phone can't be repaired. I need to get a replacement phone. But that means I will lose all the stuff that's on the iPhone now, including over a thousand photos. Isn't there something I can do to save my stuff? Continue Reading....
---
BillGuard for iPhone watches your credit card so you don't have to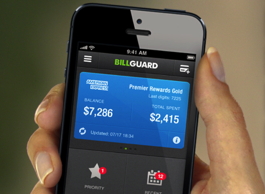 by Lex Friedman, macworld.com
BillGuard began life as a a Web app for monitoring your credit cards. You grant the service access to your credit card accounts, and it monitors them for rogue or unwanted charges. And now, there's a BillGuard iPhone app, too. The company says that so-called grey charges are often legal, but they're still unwanted. Most of these unwanted charges are hard-to-notice small amounts on your bills, BillGuard says, in the $12 to $18 range.
BillGuard looks for "zombie" subscriptions, recurring memberships, unwanted auto-renewals, slowly increasing monthly fees and the like, and warns you when such charges come up - complete with push notifications with the app.
When you first use the BillGuard app, you're prompted to set a passcode. That's separate from your iOS-wide passcode, and prevents snoops from browsing your latest purchases.
You can then add one or more accounts to the app. You provide your login credentials for the bank's website, and BillGuard says it encrypts those and then maintains just read-only access to your accounts.
Any transactions that BillGuard's algorithms detect as potentially concerning get flagged in the Priority section of the app. You can also browse recent purchases, under the appropriately named Recent section. And a third section, Recurring, lists any recurring charges that the app notes.
There's also the intimidating All section, which breaks down every purchase you make on your credit card, day by day.

Every purchase is automatically categorized, replete with little icons that reflect what kind of charge each item is. You can tap into each charge for further details, including how many times you've been charged by the same merchant before, a URL for the business when possible, and the ability to flag the charge for further review.

If you can't figure out what a charge is, you can ask a BillGuard analyst, email a friend, iMessage a friend, or Google it, thanks to buttons within the app's interface. The app is free, and includes the ability to track up to two credits. You can add up to ten cards with BillGuard premium, via a $10 in-app purchase.

Click here for article.

---
DeskConnect
from the Mac App Store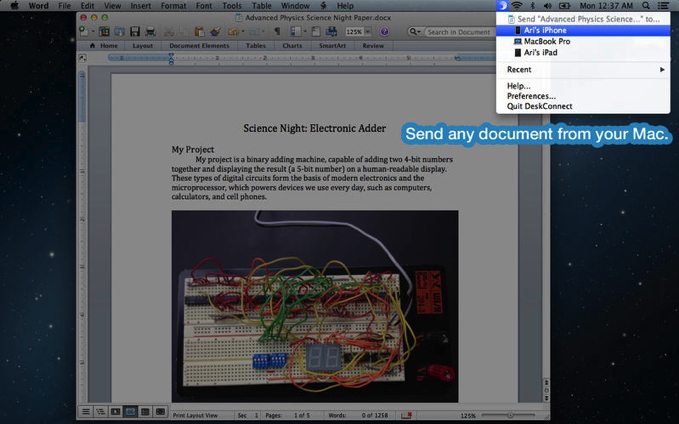 Seamlessly push websites, documents, pictures, and everything else to any device, any time!
DeskConnect is the missing link between all of your devices. You will never again have to email yourself pictures and documents just so you can open them on a different screen. Reading an article in a web browser? In one click, the article is waiting for you on your iPhone. Imagine pulling up driving directions on your Mac and sending them to the Maps app on your iPhone with one click.
You no longer have to imagine with DeskConnect. And that's just the beginning: you can even use DeskConnect to start phone calls from your Mac.
DeskConnect automatically knows how to share content from your favorite Mac applications. All you need is a single click.
Use DeskConnect to transfer these and more between your devices:
Text
Images
Video
Web pages
Documents
Driving directions
Your clipboard
Audio
Share as much as you want! DeskConnect has no usage limits, is free to use, and doesn't require a direct Bluetooth or Wi-Fi connection. Your devices can be twenty feet or twenty miles apart.
Please note: DeskConnect can transfer to Mac, iPhone, iPad, and iPod touch devices that also have DeskConnect installed.
Find DeskConnect on the Mac App Store.
---
Nine iPhone and iPad battery-saving techniques tested
by James Galbraith, macworld.com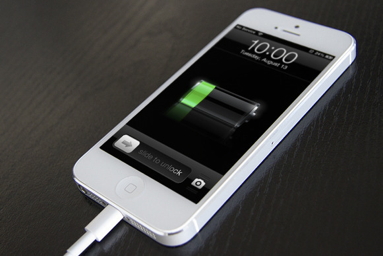 iPads and iPhones make great travel companions. These devices offer quick access to step-by-step directions, public transit information, email on the go, and restaurant recommendations—and as a result, they tend to spend more time in our hands than in our pockets or bags. But what happens when your traveling pal's batteries begin to run low and you're nowhere near a charger? Well, they say knowledge is power, so lets get charged up by separating fact from fiction on the subject of how to save iOS's devices' battery life.

To get to the truth about nine commonly held ideas on battery power conservation, the Macworld Lab grabbed a fourth-generation iPad and an iPhone 5 and started charging, draining, and timing different tasks and scenarios. What we discovered can help you and your iOS device get through your next trip without running out of juice.

Continue Reading....
---
Stand Back! iOS Market Share Is About to Explode!
by Mike Elgan, cultofmac.com

Everybody likes whining about Apple. The company doesn't innovate anymore, critics say. Their new phones are boring, the same old wine in a line of colorful new bottles. The "S" releases are always just tweaks of yesterday's iPhone, and are not fundamentally different. Android phones dominate global market share, and have caught up to and zoomed past Apple in every relevant way.

The naysayers can say nay all they want: Apple's iOS market share numbers are about to explode like an iPhone 5 plugged in with a cheap Chinese charger.

America Loves iPhone

It's a telling fact that iOS is already stealing market share from all other players in United States and the only mobile platform that's growing marketshare in this country.

How can this be?

Continue Reading....
---
By The Way
Internet speed and performance*
by Ron Sharp, MAGIC
It's hard to watch a video that keeps stopping, as with the concern someone had at the last MAGIC meeting. I recently had the same issues lately, that I hadn't had previously. I did the usual disconnect and reconnect the modem with no improvement. So I called my internet service provider, Wave Broadband, and they set up an appointment for a tech to come out to the house, even though I didn't think there was anything wrong on this end. The cable to my house is fairly new. So the tech came out, hooked up his equipment and as he suspected by the data they saw at their end, the incoming signal was too "hot." It was briefly explained to me that modems only work in a certain range and when the signal is above or below that range, problems present themselves. So he installed a device in the cable line to the house that corrected the problem, with another tech to come out and do a permanent fix at the power pole where the cable came in to.
I asked him if other modems worked better. He said they like the Motorola 5100 which I have, but that Motorola has come out with a newer model, 6100, that was much faster, particularly suited for large networks. I looked up the modem he was talking about online and here are some specs.
Motorola Surfboard Docsis 3.0 ($69.99 from Best Buy) Up to 160 Mbps (mega bits per second) downstream data transfer. In comparison, my Motorola Surfboard model is rated at up to 38 Mbps downstream data transfer. After the repair, my streaming videos play well, no stopping.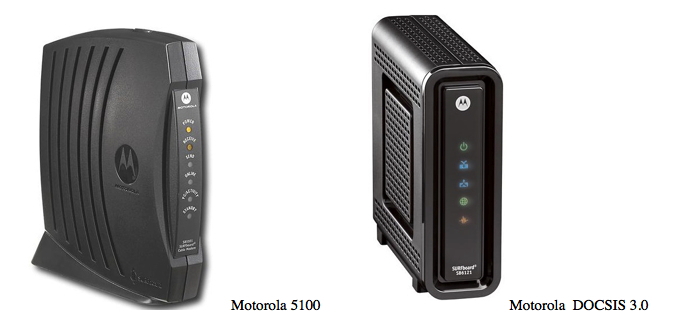 ---
MAGIC, the Macintosh Appreciation Group of Island County, serves people who use Macintosh computers, software and peripherals. Our goal is to share information and get answers to questions to make us more productive with our use of technology. Our monthly meetings give us a chance to discuss computer problems and share ideas with other Mac users, feature speakers on specific topics, and to keep apprised of Apple news.