Newsletter
March 2014
Newsletter Editor:
In This Issue:
MAGIC MUG News
Software Updates
Macintosh News, Information and Stories
iPhones, iPods, and iPads
By The Way
* Indicates author is a member of MAGIC
---
Meeting information
Day:
The 3rd Wednesday of the month. 19 March 2014 this Month
Location:
Unitarian Universal Congregation of Whidbey Island (see map.)
Time:
4:00 p.m. - 6:00 p.m. with the first hour dedicated to new users and their questions.
Presentations:
• Q and A with Robert
• Rob Chapman of TD Curran*
*TD Curran offers Mac computers and a full line of Apple products; it operates stores in Bellingham, Burlington, Kirkland and Issaquah. Last fall after a power outage, one of our MAGIC members took her damaged computer to the the Burlington Store where she was helped by Rob. Besides diagnosing and repairing her damage for much less than expected, he helped her archive her mass of iPhotos. She was so impressed with his service that she asked if he'd present to us.
He will be available to answer questions and intends to cover the following items:
Pros and cons to using iCloud, what are the security risks?
Siri, how does it work? Perhaps other accessibility features such as dictation, iPhone use for the vision impaired.
Too many photos? Learn how to archive them.
Setting up a network at home.
Future Meetings: (subject to change)
See the Meetings Page on this website.
Do not forget to bring your used ink cartridges.
MAGIC will dispose of them for you and make some change for the group.
---
Minutes of the February 19, 2014 meeting
by Penny Holland, Secretary
Magic's monthly meeting was held at the Freeland Unitarian Congregation Meeting House on February 19, 2014. Robert Elphick led the Q&A session from 4:00 to 5:00. As a point of interest, he called our attention to the fact that this year Macs are 30 years old, and displayed a cover of Macworld magazine show Steve Jobs with the original Macintosh.
QUESTION AND ANSWER SESSION
Q: Mavericks user has to ForceQuit Mail program every time he uses it. The option to close is grayed out and can't be used. (Not using G-mail.)
A: There are glitches being reported, but nobody here has heard of this problem. Robert needs to have a look at the computer. There are some problems reported when people use gmail with Mavericks. A couple of possibilities is that one of the Mail files is corrupted, which possibly happened during the migration process especially if Outlook was being used on the old computer. Something may be wrong with one of the plist files. One test is to open Mail from the Emergency account and see if it works there. This will narrow down the possibilities.
Q: A problem with getting a lot of Junk mail that doesn't have an "unsubscribe" command, such as mail from Martha Stewart.
A: One possibility is to make a call to to your server and ask them to stop the mail from a particular sender. Another way is to set up RULES in Mail. Mail>Preferences>Rules >ADD RULES. Here you can give a name to your new rule, and then set up your conditions, such as: FROM contains (a name, such as "Martha") and make a second condition with the last name (such as "Stewart"), then say MOVE THE MESSAGE to Trash or Junk and/or set a color for incoming junk mail.
Q: Using TurboTax it's asking for an anti-virus program at Fidelity. Do I need an anti-virus program?
A: Just ignore this request. It's not a problem with a Mac.
Q: My 2007 desktop is getting slow. I've defragged with Drive Genius. Is there more I can do to speed it up?
A: Check your RAM memory. If you are running with less than 4 GB of RAM then you could add more RAM. Also check to see that the defragging has left a large clear section on the HardDrive. Also run Onyx to clean out some of the system buffers. Be sure you get the Onyx version for your particular OS. For Onyx look at MAGIC's webpage Tricks and Tips and search for MAINTENANCE. These directions show you the steps for doing an Automation. Easiest to remember is to check all the Automation choices and click the EXECUTE button. This will take about a half hour or more to clean up the computer.
NOTE: You may need to set up your Mac to allow Onyx to be downloaded, as it is not one of the Apple approved applications, although it is completely safe to download. First go to System Preferences->Security & Privacy, unlock the padlock to open, and look under GENERAL. Here, you need to click on the third choice of the bottom set to accept downloads from ANYWHERE before you download Onyx. Remember, after you have downloaded Onyx and installed it, you should go back and change your SysPrefs to one of the two options above ANYWHERE for downloading apps to be more secure.
Q: I don't want to have to enter my computer password each time I start my computer.
A: Robert strongly recommends that your computer should require a password when you start up. But if you do not want to do this, go into System Preferences->Users&Groups, unlock the padlock at the bottom, and under Login Options at the bottom of the list of users, you can set up Automatic Login to be OFF. Then when you start up the computer next time it shouldn't ask you for a password.
Q: Is RAM upgrade a software or hardware upgrade?
A: It is hardware and very easy to do yourself. Google it to see directions for doing this. Two GBs of RAM cost about $50.
Q: How do you contact your server to stop unwanted mail?
A: Call them and ask if they can get rid of certain senders. Some servers are easier to work with than others. For example, Whidbey Tel is easy to work with.
Q: With Mail I could not transfer an email from one computer to another and keep the sender's name on the email header. How can I do this with several computers at home. I have 3 email accounts. All are POP accounts.
A: You can set it up for email to go to each computer, but one computer (and we suggest ONLY one computer) has to be able to delete from the server. Groups stored in separate folders in Mail can be found in Library for Mail and can be copied onto a thumb drive to perform a transfer to another computer. NOTE: One member said there used to be a REDIRECT command, and may still be [Wizard says that it is still there and can be found in the Message menu.]
Q: One user dragged the icon for Chrome into the trash to delete it. Is there a better way?
A: Dragging Chrome to the trash is NOT the best way to get rid of it or any other application, because there are usually many other files connected with the application. Suggest you get AppCleaner.app. You can drop an app you want to get rid of onto AppCleaner and it will go through your entire computer and identify that app and all related files - then you press the delete option.
Q: How do I stop having a password required every time my computer goes to sleep?
A: Go into System Preferences, under Security & Privacy and UNcheck the button that says "Require password xxx # of minutes after screen saver begins."
Q: When I send emails to people under a BCC they are sometimes not there when I look at the SENT messages.
A: That shouldn't happen, but one thing you can do is to also send your BCC mails to yourself as a CC.
Q: What program is recommended for keeping passwords on iPad or iPod?
A: Files Pro is protected with a password and requires you to input a 4 digit password. Another program is SafeNote which is password protected. Here all passwords are listed, but it takes a password to get in to see them. Password1 is an app that manages all your passwords and is compatible with the Mac version - not cheap though.
BUSINESS MEETING
Outgoing president Sue Keblusek led our business meeting. She began with a keynote presentation that gave us a summary of MAGIC's activities in 2013. In 2013, we began with a balance $6,287. Last year's income totaled $4,685 including class tuition, meeting dues, donations, etc. Expenses, including rentals of rooms, advertising, etc. totaled $2,265. We ended the year with a balance of $8,707 in December, 2013.
What is MAGIC doing? Our newsletter is read by many of our over 400 members, some as far away as Newfoundland! Ron Sharp is our fantastic Newsletter Editor. We also started a Mentor program last year, which began with an idea provided by Ed Severinghaus. Most mentors provide a free service (donations suggested to MAGIC) and their information is on our website. Classes, mostly taught by Robert, have covered topics of Pages, Mac Essentials, iPads, and iMovie. We also provide equipment rentals for members.
Our website is at www.whidbey.com/magicmug. Look there for For Sale items, Tips and Tricks and much more. Finally, we hold Monthly meetings. Our monthly programs covered over a dozen topics of interest to the membership. Sue encouraged all of us to keep submitting ideas for programs that would make for interesting meetings.
HOW CAN YOU HELP? Join the board, volunteer to share a skill, volunteer to help at classes, or be a mentor. Let us know what you want to see at meetings. And Help SET UP at meetings. Email us with your ideas for program topics or for a class at
Treasurer Bonnie Abney reported that today's bank balance is $9,160.32. Prior to holding elections for new officers, Sue thanked all the board members that served under her: Robert Elphick, as webmaster and VP of education, Prescott,as VP of Presentations, Ed Severinghaus as VP of Membership, Ron Sharp, as Newsletter Editor, Bonnie Abney, as Treasurer, Penny Holland as Secretary, and Vi Frederick, Nancy Ruff and Dary Thomasl as Board Member at large.
Elections were held to replace three people who are stepping down: (Sue as President. Ed as Membership and Vi as Board Member at large). Two people have volunteered to run for Board positions: Gary McIntyre and Eleanor River. The only position still open is for President of the board.
Slate:
Robert, VP Education and Webmaster
Prescott, Presentations
Eleanor River, VP Membership
Penny Holland, Secretary
Bonnie Abney, Treasurer
Gary McIntyre, Board member at large

It was moved and seconded to approve the above slate as presented, and there was a unanimous verbal vote in favor of this slate of officers. The membership gave Sue Keblusek a big round of applause for her excellent work as president for the past two years. Thanks, Sue!!!
PRESENTATIONS
Our main presentation of the evening was Making Movies on the Mac by Joy and Craig Johnson. Much of this local Whidbey couple's work is related to wildlife and birds, in particular. Craig began with a five-minute overview of some of his earlier work and background. He began as a watercolor illustrator in high school then became an art director in Southern CA where he did paste-up and airbrush work. Next he began using computers in his illustration business. Eventually he moved to the northwest, where he did illustrations for cruise ships, book covers and national magazines. He started with a G4 Tower and a fancy Nikon SLR camera. In 2006 he and his wife Joy started publishing books on birds and their habitats. He next upgraded to a Mac tower and used Adobe Photoshop for a lot of his work. In 2008 Craig painted some 60 watercolors of birds. He and Joy have published many children's books illustrated in watercolor using offset lithography.
Craig gave several examples of how he takes a series of drawings, paintings or photos and makes simple animations using Keynote, which he prefers over Powerpoint. Using iMovie, the couple has made a 22-minute movie about hummingbirds, called Daily Torpor. He also demonstrated how he used a lighthouse painting and two illustrations of santa's reindeer (legs in two different positions) to create the illusion of santa's sleigh flying over the lighthouse. The program, Keynote, was used to create this effective animation. Another animation with over 200 layers shows how a growing neighborhood impacts a wetland area. One other clever animation used several photos showing a woodpecker who appears to drill out letters and words to create a carved wooden sign.
Craig and Joy started a FaceBook page to advertise the premier of their hour-long DVD movie, Birds, Backyard Habitat & Beyond, which took them a year to make. The movie is free of charge, but donations are accepted to cover printing expenses. A colorful array of many other books and cards were also displayed for sale at a table at the back of the room. Vi suggested that we "like" their pugetsoundbackyardbirds FaceBook page!
In a Q&A session at the end, Craig listed his favorite programs as: Photoshop, Adobe SoundBooth, Flash, Dreamweaver and Keynote. (Robert suggested that they avoid using the newest version of Keynote that goes with Mavericks because this latest version has many problems, which Apple promises to fix within the next 6 months.) Craig says all his art forms are self-taught, such as photography, computer color correction, etc. He also said that he now uses a Canon H32 pocket camera, rather than his old Nikon. The software he used for making brochures and DVD covers is Photoshop. He recommends giving a printer a TIFF file because "that way nothing moves." Craig and Joy Johnson's website is at www.pugetsoundbackyardbirds.com.
Defragging Disks
How to defrag disks was the topic of the final, presentation given by Robert Elphick. Disk Genius is a software package that is not cheap, but it includes the ability to defrag a disk. Another program you can get for free is iDefrag, if you just want to check your computer's disk fragmentation. Buy the (approximately) $30 version if you actually wish to perform the defragging operation. Different colors on iDefrag's display indicates empty spaces, files, programs, and even files that are fragmented, meaning all of a file's data is not Contiguous. This problem, especially, causes the computer to slow down. For large files this can make a big difference in computer speed.
White spaces show where the usable space is - this can be used for new files or for virtual memory required when the RAM is not large enough for all the things that need to be held in active memory. If all the white empty space is broken up into small segments then the virtual operations will be substantially slowed down.
Lots of red files, or no big chunks of white are two of the biggest problem indications.
When iDefrag runs, it asks you to select which disk or external drive or thumb drive you wish to examine. When the computer has been successfully defragged the visual picture shows a large block of white space, and a nice, clean computer. When defragged, all the colored segments are together in one colored block. The latest version of iDefrag allows you to do the work from the same computer you are booted on, however it's always best to boot from another drive than the one you are inspecting. Someone wondered how iDefrag differs from TUNE UP MY MAC. Robert doesn't like this TuneUP program because you need to set up an account which then puts info on its own server. This other program also eliminates duplicate files, but Robert says sometimes he wants duplicate files for a particular project he is working on. Someone asked if fragmentation is an issue on an iPhone and iPad? Robert said, not usually. He warned that it takes a LONG time to defrag a computer, sometimes as long as 12 hours. He recommends doing a defrag once a year, and every couple of years. Also: Always do a backup before you do a defrag. For more on defragging read this article.
The meeting was adjourned about 5:10. Respectfully Submitted, Penny Holland, Secretary
---
MAGIC Moments
Spring Education Program
The Mac Essentials Classes began on 8 February and was completed on 8 March This is our most popular class and is once again well attended.
An iPad class will begin on 27 March and run for two consecutive afternoons. We are accepting applications now. Details and an application can be found at this location.
Syncing Contacts and Calendars in Mavericks
In OS-X 10.9 (Mavericks) it is no longer possible to synchronize Contacts, Calendars, and other stuff to your iDevices without using iCloud. A company is developing an application called SyncMate 5 that hopes to do this syncing without any server being involved. It will work when you iDevice is connected to your Mac by a USB chord the way it used to work before Mavericks came along. I am testing this application but find that it is still buggy and does not always do what you want. It is in beta testing at the moment and will hopefully be released later this year. If you want to test it go to this website.
We're Forced to Use Cloud Services—but at What Cost?
This is the title of a great article that was published in Scientific American in February. It echoes many of my thoughts. It is great reading and might make interesting fodder for your federal representatives. It can be found at the Scientific American Website.
Upgrade to Mountain Lion
It's still possible to buy Mountain Lion (OS-X 10.8) in the Apple Online Store. For those members who are reluctant to use Mavericks (OS-X 10.9) but need to move beyond earlier operating systems, Apple have a secret location where you can still get Mountain Lion. You can buy it at: this location for $19.99.
SOFTWARE UPDATES
Note: This Software Update section of the newsletter lists the most relevant Apple updates. Not all updates are listed for all products. Additionally, I'll add other pertinent updates on occasion.
OS X 10.9.2 arrives to fix SSL vulnerability, Mail problems, and more
by Dan Moren, MacWorld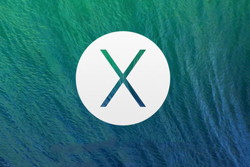 What do fixes for critical security vulnerabilities, improvements to mail delivery, and new FaceTime features have in common? Well, they're all in OS X 10.9.2, which arrived on Tuesday. It's available in the Updates tab of the Mac App Store, and even if you're among those who usually take a wait-and-see approach to system updates, this particular release is worth an expedient installation.
That's because of the recent SSL vulnerability, which is patched in the 10.9.2 update—that's right, you can let out that breath you've been holding for the last four days since the flaw surfaced. In all likelihood, the gap between fixing the issue in iOS and OS X was so that Apple could get 10.9.2 out the door—though we can debate whether users would have been better served by a faster, smaller patch in advance of the OS X update. (Note that the SSL vulnerability didn't apply to earlier versions of OS X.)
Should critical security vulnerabilities not catch your fancy, you'll be glad to know that Apple's actually rolled out some new features in the latest version of OS X. For one thing, FaceTime audio calls are now supported in OS X, and Apple's also added call waiting, too, meaning we've taken yet another step towards omnipresent VoIP services.
Plus, if you've lamented the inability to block incoming iMessages from particular senders, 10.9.2 is there to help you out with a new feature there as well.
And bug fixes - oh, are there bug fixes. Mail in particular is the recipient of a couple of patches for lingering issues, including improved accuracy in unread counts (just in case you thought "accuracy" was a binary concept), a fix for the problem that prevented Mail from receiving new messages from certain providers (I'll believe it when I see it), and the myriad "general improvements to the stability and compatibility of Mail." Gmail users also get improved compatibility with their Archive mailboxes and labels.
There are plenty of other patches bundled in, including one for audio distortion on some Macs, one for disconnecting VPNs, one for the Mac App Store offering updates for already updated apps, and many, many more. You can see the full list on Apple's support site, or digest the detailed information on the SSL patch and other security fixes in this update (and there are several).
And, finally, for those concerned that Apple has decided to give up patching security vulnerabilities in earlier versions of OS X, the proof is in the pudding: Security Update 2004-001, for the latest versions of Lion and Mountain Lion, arrives alongside 10.9.2, bringing plenty of the same security fixes.
---
OS X: Updating OS X and Mac App Store apps
from Apple
You can get software updates for OS X and apps from the Mac App Store. In Mountain Lion and Mavericks, use Mac App Store for OS X Updates.
Updating your software in OS X Mountain Lion and later.
In Mountain Lion and later, software updates come through the Mac App Store.
News, Info and Stories
Laptop Mag Names Apple Best Notebook Brand Fifth Year in a Row
from apple.com
For the fifth consecutive year, Apple has been named overall winner in Laptop Mag's "Best and Worst Laptop Brands." The magazine evaluated notebooks from nine manufacturers in a range of categories, from reviews and tech support to design and software. "For a remarkable fifth year in a row," the magazine writes, "Apple has proved once again that it's still the gold standard of laptop makers." Apple won four out of eight categories and tied for first in two others, and all four MacBook models reviewed received Editor's Choice awards. "Often imitated, never duplicated," the reviewers concluded. "The clean, modern look of Apple's MacBook has set the standard for portability and power, which is why so many other notebooks look like clones."
---
CarPlay: Apple's in-car iOS dashboard gets real, launching this year
by Jared Newman macworld.com
Apple's "iOS in the Car" initiative will be rolling off assembly lines later this year, with a snappy new name to boot.
Now known as CarPlay, Apple's system will first appear in select 2014 vehicles from Ferrari, Honda, Hyundai, Jaguar, Mercedes-Benz and Volvo. A dozen other auto makers, including Ford, Chevrolet, Toyota, and Nissan, have committed to support CarPlay in future models.
Apple already offers some car integration through Siri Eyes Free, which lets drivers of compatible automobiles control the virtual assistant over Bluetooth with a steering wheel button. But CarPlay integration is much deeper, allowing iOS to take over the entire infotainment system.
Instead of baking iOS directly into the dashboard, car makers will supply a Lightning connector for plugging in an iPhone. The phone then powers the system, letting users get directions with Apple Maps, listen to music, answer phone calls and respond to text messages by voice. A handful of third-party audio apps will also support CarPlay, including Beats Radio, iHeartRadio, Spotify and Stitcher, with more apps to come.
All CarPlay vehicles will support voice controls, so users can activate Siri by holding down a button on the steering wheel. Some cars will also have touch screen controls for CarPlay, while others will use knobs, buttons or dials. The system will require an iPhone 5 or newer, running iOS 7.
Apple isn't the only tech giant with eyes on the automotive world. At CES in January, Google announced its own initiative to bake Android into car dashboards, with Audi, General Motors, Honda, Hyundai and Nvidia as partners. Microsoft also offers its own platform called Sync for Ford vehicles, but Ford recently said it would be switching to BlackBerry's QNX system instead.
Apple's plug-in system may not be as convenient, but at least it can ride on top of existing systems, potentially giving CarPlay much broader reach.
---
How Old is Old?
by Kyle Simpkins, smalldog.com
How old is old? That is a great question in the context of technology and its life span. It can seem like as soon as you make that new purchase, it becomes yesterday's news.
This is definitely the case when it comes to module electronics. Cell phones are constantly being redesigned every day to incorporate the next big trend or technology that manufacturers think the public will go crazy over. There have been iPhone updates nearly every year and several Android and Windows phones out every quarter — each with a different range of technologies, new features and target markets.
Computers are getting more and more complicated, and smaller and smaller as the technology develops and more powerful processing units can be packed into littler packages. For instance, look at the previous Mac Pro model and the current one; the new version is a fraction of the size and has way more processing power and capabilities.
So how can you anticipate when something will become outdated?
Technology technically becomes outdated when the hardware and software manufacturers no longer support your model of electronics. Whether it's been discontinued or dropped as a product line, generally that means that you can no longer get help to repair or service your product. Then, it's no longer a useful piece of technology if you're out of luck if something goes wrong.
In the Service department, we often see computers that would be classified as "old" at 5+ years, meaning we can no longer get parts from Apple or service the software that originally came with the unit. Apple has a five year cut-off point; when a model hits five years old, it becomes "vintage." Parts are no longer manufactured for vintage models and replacement parts are on an "as available" basis. When a model hits six to seven years old, it is classified as "obsolete" and no parts are available — any that are left over are recycled.
Now, what to do with your old machine if you have outdated technology that's not working for you anymore?
I have an old G4 that is still kicking, but its processor is too slow to upgrade to a supported Mac OS. Its usefulness has definitely passed, as I can barely surf the internet with it anymore — it's often the case that internet browsers and coding technology change quickly, so if I can't upgrade my OS, there's not much I can do. The oldest supported Mac OS is 10.6 (Snow Leopard), so if you are running anything older than that, you'll find you can't update some of your software like iTunes.
Have a shiny new iPhone? Until you upgrade to something that can handle at least 10.6 or a Windows platform for the latest version of iTunes, you won't be able to sync it with your computer. Apple and most Apple Authorized Service Providers won't be able to service anything vintage or obsolete because they can only get authentic parts from Apple, which in turn, may not manufacture or distribute them depending on your status.
The bottom line is, if your machine or device is at least five years old, you should start thinking about upgrading to something that is able to be repaired if it breaks.
---
Mac Mavericks' App Nap
from Tom Johnson, RAVEN Consultants*
"New in OS X 10.9 Mavericks is App Nap, a power-saving technology that looks at the applications that are currently being used and slows down the apps that it decides aren't being used. Apple says that if a program window is hidden from the user and isn't "actively working," then its process will be slowed down, perhaps as much as 23 percent..... "
If you find programs are not working as they previously have you might want to turn App Nap Off.
From Activity Monitor/Energy you can see what apps are associated with App Nap
For more on this subject check out this web page.
---
Stop Adobe Reader from blocking PDFs in Safari
by Ted Landau, macworld.com
The most recent versions of Adobe Reader install a new security feature. When in place, any attempt to open a PDF file within Safari is initially blocked. In order to get the PDF to open, you have to negotiate two warning messages.
Call me reckless, but I am not especially concerned about the security risk here. I would much rather avoid the hassle of having to deal with the warnings each and every time I attempt to load a PDF. So, I set about to disable the feature. Figuring out how to do so turned out to be more work than I had anticipated.
Wizard Sez: Since you do not need Adobe Reader - delete it with AppDelete. You already have Preview and it does a better job.
---
Working with Do Not Disturb in OS X Mavericks
by Dan Moren, macworld.com
Though Notification Center's Do Not Disturb feature first made an appearance in Mountain Lion, it wasn't until Mavericks that the feature really got its due. Here are a few tips for getting the most out of it.
Transcript from the video:
This is senior editor Dan Moren. You're probably familiar with Notification Center, the OS X feature that collects alerts and messages from a variety of apps and even Internet services. But Mavericks upgraded the capabilities of one feature: Do Not Disturb. Here are a couple of quick tips about getting the most out of it.
There are a few ways to enable Do Not Disturb. One of the quickest—and my favorite—is to hold down the Option key on your keyboard and click the Notification Center icon in the top right corner of your menu bar. This automatically activates Do Not Disturb until the following day, just in case you're just feeling a bit harried and don't want to be bothered. You can accomplish the same thing by activating Notification Center, scrolling down, and then clicking the Do Not Disturb slider.
If you prefer your schedule be a bit more regular, you can schedule Do Not Disturb times in the Notifications pane of System Preferences. If you want Notification Center to go quiet at the same time every day you can select the relevant checkbox and choose what time it should turn itself off and then back on. (You can also use this trick to effectively silence Notification Center permanently, by setting the times from, say, 3 a.m. to 2:59 a.m.)
If you do a lot of presentations, you may also want to select the checkbox that turns on Do Not Disturb automatically when you've connected your Mac to a TV or projector, just to ensure that your iMessages don't pop up while you're giving that important talk.
However, just in case there's an emergency that you want to break through the radio silence, Do Not Disturb also offers two settings: one that lets FaceTime calls through (either from your Favorites or from anybody) and one that lets someone through if they call repeatedly within three minutes.
Finally, a favorite extra Notification Center tip. If you enable the Share buttons option in the Notifications pane, you'll be able to compose iMessages without opening the Messages app, and—if you've linked to those social services—you can post to Twitter and/or Facebook as well.
I'm Dan Moren, thanks for watching.
---
iWork updates for Mac, iOS return missing features
by Dan Moren, macworld.com
iWork for iCloud isn't the only version of Apple's productivity suite getting attention this week. On the heels of updates to its Web-based apps, Apple has also rolled out new versions of its productivity programs for OS X and iOS, bringing with them some of the features the company promised last fall.
Among the additions: Like their iCloud compatriots, the Mac and iOS versions of iWork now support sharing password-protected documents via an iCloud link. Pages users will be glad to see vertical ruler and customizable alignment guides in the 5.1 update. Numbers, meanwhile, has added sorting for multiple columns or a subset of rows.
I was prepared to breathe a sigh of relief at Keynote 6.1's addition of "enhanced presenter display options," but I had trouble finding anything genuinely new: The update does not, sadly, appear to restore Keynote 09's support for thoroughly customizing your presenter display. There are, however, new transitions such as Droplet and Grid, improved compatibility with Microsoft PowerPoint 2013 presentations, and the preservation of custom number formats in charts imported from Keynote 09 and PowerPoint. You can also now create charts with date, time, and duration values.
On the iOS side, Numbers 2.1 picks up the ability to both view and edit spreadsheets in landscape orientation, and Keynote not only adds new transitions to keep pace with the Mac version, but also has folded in the capabilities of the Keynote Remote app, allowing it to be used to control slideshows on other devices.
If you wagered on the apps also receiving bug fixes and stability improvements, then I'm pleased to announce that you, sir or madam, are a winner.
This is the second update to iWork since Apple announced its plans to restore features dropped from the rebuilt versions of its productivity apps. In November, the company released updates that returned the ability to customize iWork's toolbars on the Mac. But Apple's self-imposed to-do list still has a few items on it yet, so expect to see further updates as 2014 progresses.
Wizard Says: Still a long way short, especially on the graphics.
---
Where Apple design is headed in 2014
by Dave Wiskus, macworld.com
2013 was an interesting year for Apple. Jony Ive's move to the head of software design bore its first fruit with the launch of iOS 7, shaking up some established Apple design conventions and breaking a long-held pattern of focused iteration in a company not known for its wild mood swings. So what do Apple design developments from 2013 tell us about what to expect for iOS and the Mac this year?
iPhones, iPods, and iPads
Gmail For iOS Gets Speed Boost With Background Refresh Update
by 3Buster Heine, cultofmac.com
Google released a new update for its Gmail iOS that makes it getting email faster than ever thanks to a new background refresh feature.
The Gmail 3.0 update will now retrieve your mail while the app is not open so you don't have to keep refreshing to see if your boss finally replied to that important email in the last 5 minutes.
Also included in the update is a new simplified sign-in feature that automatically signs you into all of your Google apps once you login to just one. The free update requires iOS 7.0 or greater and is available now in the App Store.
Here are the release notes:
Background app refresh: Gmail now fetches your mail even when it is not open so it will be waiting for you when you open the app. Requires iOS 7 and at least one type of notification (badge, alert, or banner) to be turned on.

Simplified sign-in: Signing into Google Apps such as Gmail, Maps, Drive and Chrome just got easier. Sign in to one, and you'll be signed in to all automatically.
Note: In some cases, you may need to sign-in to Gmail again after this update.
---
Assistive Touch for Broken Buttons
by Stephanie Farrell, macworld.com
A few of my friends have had issues with the top button on their iPhones not working anymore. This makes it tough to lock your iOS device and can really drain your battery depending on your auto-lock time setting. If your warranty has expired or you don't have AppleCare+, there is a little trick you can do to fix this until you get a new phone.
In the iPhone's (or various iOS device) Accessibility settings there's an option to turn on a feature called Assistive Touch. This normally helps people to use their iPhone if they have difficulty touching the screen or if they require an adaptive accessory. But, it can also come in handy if your top button is broken. To turn this feature on:
Open up your iPhone Settings
Under General choose Accessibility
Scroll all the way to the bottom of the Accessibility menu and find the Assistive Touch option and turn On
You'll see a transparent icon appear on your screen. This will remain on every screen and give you options to choose Siri, Device, Favorites and Home. You can move it around the screen by touching and dragging depending on where you'd like it to be.
The option to lock your screen is under Device. In that menu, you'll be able to turn your volume up or down, unmute, rotate the screen and lock the screen. This could also be helpful for some who might have broken volume or mute buttons as well.
Voila! You might have thought you were out of luck until your next upgrade, but this easy solution has proved very helpful for many. Enjoy!
---
Know where your mobile data is going? Some apps can tell you
by Melissa Aparicio, macworld.com
Andrew Hoog, the CEO and co-founder of mobile security firm viaForensics puts it plainly: "Your data is being sent a lot of places that you don't realize." Perhaps that's why at this week's RSA conference in San Francisco, there was a lot of interest among attendees in tools you can use to secure mobile devices.
That includes tools like viaForensics's Via Protect, a new app that detects and analyzes where the data from your mobile phone is being transmitted. The free app runs on iOS and Android.
In this video report on mobile security offerings, we'll also look at MobileIron, which offers a platform for businesses that want to deploy, secure, and manage mobile devices, applications, and content. We'll also look at Sirrix and one of its security products available for Android phones that allows users to combine personal and business data on the same device.
Click her for the article with video.
---
New iOS flaw allows malicious apps to record touch screen presses
by Lucian Constantin, macworld.com
Security researchers identified a vulnerability in iOS that allows apps to record all touch screen and button presses while running in the background on non-jailbroken devices.
Since the touch screen is the primary input interface on an iOS device, this attack is the equivalent of keylogging. An attacker could use the captured touch data—X and Y axes coordinates—to determine what characters victims inputted using the on-screen keyboard.
The vulnerability has been confirmed in iOS versions 7.0.6, 7.0.5, 7.0.4 and 6.1.x by researchers from security firm FireEye who identified the issue and reported it to Apple. The researchers also claim they found ways to bypass Apple's app review process which could allow uploading an app with such touch screen monitoring capabilities in the App Store.
"We have created a proof-of-concept 'monitoring' app on non-jailbroken iOS 7.0.x devices," the FireEye researchers said Monday in a blog post. "This 'monitoring' app can record all the user touch/press events in the background, including, touches on the screen, home button press, volume button press and TouchID press, and then this app can send all user events to any remote server."
Attackers could use social engineering techniques to trick victims into installing a malicious app or they could exploit some vulnerability in an existing app to use it for this type of background monitoring, the researchers said.
IOS 7 allows users to control which apps are allowed to refresh their content while running in the background, but there are ways to bypass that restriction, according to the FireEye researchers.
"For example, an app can play music in the background without turning on its 'background app refresh' switch," the researchers said. "Thus a malicious app can disguise itself as a music app to conduct background monitoring." v
The best way to avoid this security issue in the absence of a patch from Apple is to use the iOS task manager to close apps operating in the background, the researchers said.
This is not the first research about recording touch screen events. Neal Hindocha, a senior security consultant at Trustwave, plans to demo "touchlogging" apps for Android and iOS at the RSA security conference Wednesday. However, his iOS proof-of-concept app requires the targeted device to be jailbroken, unlike FireEye's attack.
The FireEye researchers said they've conducted their research independently of Hindocha's and without being aware of his plans.
Apple did not immediately respond to a request for comment.
---
Solution For Forgotten Passcodes
by R.J. Murphy, smalldog.com
There seems to be an influx of customers who have forgotten the passcode on their iPod touch, iPhone, or iPad. Although this is an unfortunate frustration, the fix is relatively easy, and (hopefully) painless, provided you have your music/apps/other data backed up on your computer.
Warning: This fix will erase all data on the device itself. As long as everything is backed up on your computer, you have nothing to worry about.
Basically, you need to restore your iPod/iPhone/iPad in "recovery mode." In order to get your device into Recovery Mode, you first need to turn off your device (hold the Sleep/Wake button until the "slide to power off" prompt can bee seen, slide it!). Now, that your device is off, make sure your USB dock connector cable is plugged into a USB port on your computer, but NOT plugged into the device. iTunes should be open during this process. While holding down the home button, plug your usb cable into the device, keep holding the home button until you see the "Connect to iTunes" screen (iTunes logo + USB cable).
You should now get an alert in iTunes that states a device in "recovery mode" has been detected. Click OK, and you are now able to restore the device, erasing the user added data, as well as the passcode.
---
Apple expected to ship iOS 7.1 'any day now,' will support new iTunes Festival app
by AppleInsider Staff
With the U.S. debut of the iTunes Festival set to kick off next week, Apple will reportedly update its iOS application to support live streaming of the concerts from the SXSW festival — but not before the iOS 7.1 update is issued to iPhone and iPad owners.
The well-connected John Gruber of Daring Fireball reported on Tuesday that a "little birdie" told him the new iTunes Festival application will require iOS 7.1 Based on that tip, iOS 7.1 is expected to ship "any day now" to end users.
AppleInsider was also told weeks ago that iOS 7.1 is expected to arrive in March. Ahead of the update's launch, Apple debuted new mass deployment tools last week, making it easier for IT professionals to launch large numbers of iOS devices in enterprise or education settings.
Pre-release versions of iOS 7 have been supplied to developers for testing since last November, making it a particularly lengthy beta period.
Since iOS 7 launched last September, users have expressed frustration with a number of lingering bugs that have yet to be patched. Most notably, users have experienced crashes when using the new multitasking interface, while the Safari browser is also prone to frequent crashes.
To date, there have been five beta releases of iOS 7.1, the most recent arriving in early February. It features new "natural-sounding" Siri voices for international users in the U.K., Australia and Japan.
Separately, AppleInsider was told by sources last week that Apple is preparing a software update that will enhance the functionality of Touch ID, potentially fixing a "fade" issue that has been experienced by some iPhone 5s users. It is unknown whether that update will be a part of iOS 7.1, or if it will arrive independently.
By The Way
Broadband Internet service*
by Ron Sharp, MAGIC
My third Airport Express was starting to fail six months out of warranty, similar to the others. I had to keep resetting it. So I bought a new (Apple refurbished) Airport Extreme. And since I had a new and better Airport router I decided to check my internet speed. I was disappointed that it was the same as with the old router, 5.6 MBps. I know other people in the area, Tom Johnson for one, was getting around 50 MBps. So after several calls to my service provider, Wave Broadband, what I found out was very annoying. Even though I was paying $67 a month for top tier performance my service was set at 6 MBps maximum. Changing my service to 35 MBps was $17 less per month. What? I've been paying premium for bottom of the line service for years.
Broadstripe internet was taken over by Wave Broadband in 2008. Wave's excuse was that they didn't automatically switch customers over to the newer service (although they charged them full price).
Another annoyance for me was that going to my account on Wave's web site I couldn't find details of my service package or what it included. I felt as though they try to keep you in the dark and it's probably because all the discrepancy in their pricing.
So I recommend you check your service if you are a Wave Broadband customer, particularly if you haven't in while and have been a customer for a long time.
---
Apple's encryption mistake*
by Ron Sharp, MAGIC
The security encryption flaw that was discovered a few weeks ago in Apple operating systems has been corrected with recent updates. If you've updated your operating system for OSX and iOS devices then you have installed the corrections. The problem allowed for possible attacks when using a public network. I have not read of any cases where a hack actually occurred.
---
MAGIC, the Macintosh Appreciation Group of Island County, serves people who use Macintosh computers, software and peripherals. Our goal is to share information and get answers to questions to make us more productive with our use of technology. Our monthly meetings give us a chance to discuss computer problems and share ideas with other Mac users, feature speakers on specific topics, and to keep apprised of Apple news.