Newsletter
August 2014
Newsletter Editor:
In This Issue:
MAGIC MUG News
Software Updates
Macintosh News, Information and Stories
iPhones, iPods, iPads, and iWatch
Humor
By The Way
* Indicates author is a member of MAGIC
---
Meeting information
Day:
The 3rd Wednesday of the month. 20 August 2014 this Month
Location:
Unitarian Universal Congregation of Whidbey Island (see map.)
Time:
4:00 p.m. - 6:00 p.m. with the first hour dedicated to new users and their questions.
Presentations:
• Q and A with Robert
• Publishing with iBooks Author and other ePub applications
The MAGIC program on Wednesday, August 20 is a demonstration by Robert Elphick of how to create and publish books for iPad and the Mac using iBooks Author. This is a free program on the Mac App Store, that allows anyone to create beautiful iBooks textbooks — and just about any other kind of book — for iPad and Mac. With galleries, video, interactive diagrams, 3D objects, mathematical expressions, and more.
The first hour of our two-hour meeting is a question and answer session with Robert, especially aimed at beginners. Bring your questions or share a success. The Macintosh Appreciation Group of Island County (MAGIC) meets the third Wednesday of each month from 4 to 6 p.m. at the Unitarian Universalist Congregation at 20103 State Route 525 two miles north of Freeland. A short business meeting follows the Q&A, followed by the program. We welcome membership dues of $24 a year or $2 payment at each meeting.
It's still summer so the program room needs to be darkened with curtains. I welcome two or three volunteers willing to come about 3:30 p.m. to help me put up the curtains and the tables. Contact me, Prescott, if you can come prscot@whidbey.net. I can't stay through the meeting this month and I'm looking for help putting away the curtains and tables at the end of the meeting.
VP Presentations
Susan Prescott
Future Meetings: (subject to change)
See the Meetings Page on this website.
Do not forget to bring your used ink cartridges.
MAGIC will dispose of them for you and make some change for the group.
---
Minutes of the July 16, 2014 Meeting, and Presentation Notes
by Penny Holland, Secretary
The Monthly MAGIC meeting, July 16, 2014, was held at the Unitarian Universalist Congregational in Freeland. It was called to order to President Robert Elphick at 4:07. Prescott expressed thanks to the people who put up the curtains to block the sunlight today. Penny Holland offered two printers free to anybody who wants them. There were no takers.
Number of people present: 25
QUESTIONS AND ANSWERS HOUR
Q: I haven't been using my computer lately, and have never heard of Mavericks, but was told that soon Apple will not support non-Mavericks systems. We now have OS 10.6.8. What should I do?
A: You have the Snow Leopard operating system now, and there are some things you are going to lose moving up to Lion or Mavericks. Things that used to run on PowerPCs will no longer work in these new systems. Go to ABOUT THIS MAC in your Apple Menu, select MORE INFO and look under SOFTWARE for APPLICATIONS. This will give you a list of all the apps you have on your computer. It should tell you the type each item of software is. Anything that says POWER PC will not work. If it says UNIVERSAL or INTEL it will continue to work. You can go straight to Mavericks from Leopard and it is free. IF you wish to continue to use a POWER PC labeled software, then you should try to update that software before you upgrade to Mavericks. Possibly the updated software will work in Mavericks, and you won't have to buy the software again.
You may want to use a free program called AppCleaner. To use it, drop an APP's icon onto this program. AppCleaner will also delete invisible features related to a particular application.
Q: I recently got a new Mac, and don't know how to increase the size of my menu bar. It is very small and the fonts are very small.
A: Change the DISPLAY size from within your System Preferences. In DISPLAYS you can increase or decrease the size of your pixels on your monitor (the RESOLUTION). The selection of 1024 pixels wide is a size that works well for most people.
Q: My MAIL program is taking a fairly long time to send mail. Any ideas why?
A: Is your connection to the internet working slowly? My first guess would be that it is your network speed. There is nothing else in the computer I can think that would cause this. You can go online to SPEEDTEST.net, an online program to check your speed. Click BEGIN TEST to run the program. Download speeds should be 20 - 60 Mbytes/sec for most people, more is better.
(Note: Nancy Ruff reported that WhidbeyTel told her that they use a basic router. If you buy a better router you will get better speeds. If you have one that ends in "N" then you have a fast one.)
Q: Trying to print, I get a message that says SENDING and then another message CAN'T MAKE A CONNECTION. What does that mean?
A: Try borrowing a USB cable from another device and see if that helps. Cable problem is my first guess. You can also do a self test on most printers to see if the printer is actually working. The only other thing that might be faulty is the buffer that is inside the printer, and that would be a harder problem to solve. Simplest solution is that a piece of hardware has failed. Also check the buffer to be sure that there are no other printing projects waiting to print.
Q: All my contacts disappeared. I went to Time Machine and did a restore from there. All the contacts came back EXCEPT that I lost all of the groups. Why?
A: I highly recommend that you archive your contacts. There is an article describing this in Tricks and Tips on our MAGIC website. Select all your contacts and then go to the FILE menu and select EXPORT. From there select CONTACTS ARCHIVE. I have set up a folder called ARCHIVE that I keep in my documents folder. Do the same with your calendar. Later on you can go back to an archived file and IMPORT these items back into the addressbook. Recommended: do this at least once a month. If the groups didn't come back via Time Machine then I suspect you have lost them.
Q: I seem to have lost iWork from one of my computers, but I have it on a second computer. Documents that were created in iWork applications are now opened by TextEdit.
A: Version 09 is a fairly recent version. If you have it on one computer, you can copy it over to the other computer. One way is to turn on file sharing on one computer and then you can transfer that way. If you are not familiar with file sharing, a thumb drive would be the easiest way to do the transfer.
Q: Trying to run Onyx and having difficulty getting it to run. I get a message, WHERE IS BACKUP HELPER?
A: Cancel that message. It has nothing to do with Onyx. Perhaps some other program is trying to run.
BUSINESS MEETING
Treasurer's report: Our account has $10276.31
Robert explained the board is considering participating in the annual nonprofit organization insert into the Whidbey News-Times and South Whidbey Record. The cost is $100 for both. It publishes August 27. The board has voted in favor of this. Robert will develop the verbiage for MAGIC's ad.
Prescott: Thanked Joel Kennedy for helping to put the curtains up. She also thanked Tom Baxter and others for helping to set up the tables.
PROGRAM - BACKING UP AND USING TIME MACHINE by Robert Elphick.
Look in System Preferences for Time Machine. It will give you the name of the HD disk that is doing your backups and will tell you how much space is left on your backup disk. When you see that you will soon run out of backup disk space, you can get a new disk and continue your Time Machine backups on that new disk. Once Time Machine is turned ON and running, click on SHOW TIME MACHINE IN MENU BAR so you can easily check the status of your backups. The icon from the menu bar is an easy way to access it.
To find something in the Time Machine backup, first try going to the folder where you think the item might be filed, such as DOCUMENTS. Then from the menubar icon, select ENTER TIME MACHINE. Soon, all the extra stuff on your desktop disappears, and you are shown a series of the folder that go back in time. You can scroll up and down the times listed on the right side, or you can click on the angled arrow to search through the folder windows until you arrive at the date you want to search. When you find the file you are looking for, select it, and then select RESTORE it will bring that file to the present and give you a choice of KEEP ORIGINAL, KEEP BOTH, or REPLACE (which replaces the current one with the older one that you have selected.)
For those who want to go deeper, there is a program BACK-IN-TIME that you may purchase from www.tri-edre.com. You can get a demo version that is free to try and see if you like it. Since it is produced by a vendor that is not recognized by Apple, you will need to go to System Preferences and within SECURITY on the GENERAL tab, you need to unlock and select ALLOW APPS DOWNLOADED FROM ANYWHERE temporarily to allow this application to open. After the application has been installed you should go back and choose only the authorized Apple apps.--MacAppStore!) First you will see that TIME MACHINE IS ACTIVATED. So you need to temporarily go back to SysPrefs and turn OFF TIME MACHINE.
Compared to Time Machine's method to find an older file, BACK-IN-TIME is easier to use. Use the date slider bar at the top to select the date. You can click on multiple files. This program knows where the mail data, calendar data and contacts data are located. This search program is talking to your TimeMachine disk and making it even easier for you to find what you need.
To use Time Machine effectively, make sure your backup disk is plugged in and Time Machine is always running, except maybe when you go on vacation. If your backup disk fills up, Time Machine will normally tell you it is full, and then will ask you if it can replace the oldest data with the newest. This usually works, but an easier solution is to get a bigger disk and copy the contents of the old disk onto the newer disk and then begin doing TM backups again. A good idea is to have your backup disk is plugged into a backup power supply in case of a power outage.
The advantage of Time Machine is that you can go back into the past. However, this backup cannot be set up to be bootable. We advise to buy one HD that is at least 3x the size your internal HD. Make 2 partitions on this drive, one the size of your internal HD and the other at least twice as large. This larger partition is used for Time Machine. The smaller partition is used for SuperDuper backups. When you do a SuperDuper backup, it is bootable, so if your internal HD ever fails, you can start up from the SuperDuper drive. This is the advantage of having a SuperDuper backup. Startup your computer with the Shift Key held down and then choose which drive you want to start up on - such as the SuperDuper drive.
To sum up, having both kinds of backup gives you have a full historical backup, and another drive to boot up on. Robert says he even makes a third backup on a portable drive with SuperDuper and keeps that drive in his car in the case of an earthquake or fire where everything at home could get lost.
On the MAGIC website is information about backing up in Tips and Tricks. Under Backing Up, there is everything you need to know about purchasing a hard drive, setting it up, partitioning it, using SuperDuper and Time Machine to perform the backups. In the purchased version of SD (under $30) you have the option to do a SMART update which will only update the items that have been changed since your last backup, taking much less time usually. You also can schedule your SD backups if you own the paid version of SD. (EG. Every week on Monday at 6:30 PM a backup can be scheduled--or whatever you choose for time intervals.)
Backups can be encrypted. One way is to go to SysPrefs, SECURITY, and select the FileVault tab. Turn FV on. Then everything on your computer is encrypted and similarly SuperDuper will be, as well. Don't know if TimeMachine backups will be also encrypted.
Robert spent the last ten minutes talking about iPhoto, which is scheduled to go away in the future. It may stay around for years, but will no longer be updated. In iPhoto under the FILE menu there is a choice: SWITCH TO LIBRARY. Here you get several options, one: listing all the libraries you have. You can create a new library or choose one already made. You might choose some way to divide up a large number of photos and put events in various libraries so that iPhoto will work faster. Once libraries are set up, you can select some events and export them to the desktop temporarily. Then go to a library you want them in and drag them there, or use the IMPORT command to do it automatically.
Tom Baxter comments that you need to not only create new libraries, but also put some of these onto an external HD to speed up your computer. Once in a while, remember to EMPTY the iPhoto trash, which is different from the general trash located on your dock. Also it's a good idea to iDefrag your HD after doing this. If you start moving events into different libraries, beware that your old albums may get messed up.
The meeting concluded at 6:07.
---
MAGIC Moments
Fall Education Program
is to be announced soon. Stay tuned.
MAGIC board meeting
A board meeting will be held on 19 August. Discussions will include future events to expose MAGIC to the public (see below), advertise as a non-profit in local papers, and possible donations to organizations using Apple technology in the education of young island residents. These donations could be in the form of equipment, technical expertise, and/or financial.
If you know of any island organization that you think might qualify, please contact me at
Coupeville Fair
MAGIC have entered an application for a stand at the Coupeville Farmers Market Non Profit Fair currently scheduled for 7 September 2014. We hope to have a Mac and and iPad or two as well as business cards with our website available at the stand. We are looking for volunteers to make a nice large poster, man/woman the stand, demo stuff and otherwise look beautiful. Please let me know if you would like to participate at
SOFTWARE UPDATES
Note: This Software Update section of the newsletter lists the most relevant Apple updates. Not all updates are listed for all products. Additionally, I'll add other pertinent updates on occasion.
MacBook Air EFI Firmware Update 2.9.1
from Apple
This update replaces EFI Firmware Update 2.9 and is recommended for MacBook Air (Mid 2011) models. This update addresses an issue where systems may take longer to wake from sleep than expected and fixes a rare issue that may cause fans to run at full speed after waking from sleep.
After the update, the EFI ROM will be MBA41.0077.B11
Post Date: Jul 30, 2014
File Size: 4.3 MB
System Requirements: OS X 10.9.2 and later
Click here for the article and download.
---
iTunes 11.3
from Apple
iTunes 11.3 includes all-new iTunes Extras for HD movies. iTunes Extras can include behind-the-scenes videos, short films, high-resolution image galleries, director's commentary, scenes, and more. These immersive iTunes Extras can also be enjoyed on Apple TV with Software Update 6.2 now, and will be available on iOS 8 this fall.
New iTunes Extras will be automatically added to your previously purchased HD movies as they become available—at no additional charge.
For information on the security content of this update, please visit this web page.
Post Date: Jul 10, 2014
File Size: OS X (239.6 MB ) Windows (112 MB) Windows64 (113.5 MB)
System Requirements:
OS X version 10.6.8 or later
400MB of available disk space
iTunes in the Cloud, iTunes Match, and iTunes Radio availability may vary by country
iTunes Radio requires OS X version 10.7 or later
iTunes Extras requires OS X version 10.9.3 or later
Click here for the article and download.
News, Info and Stories
Don't weep for Aperture: Photos is a bright new beginning
by David Sparks, macworld.com
When I first saw the small demo of the Photos app at the Worldwide Developers Conference, that's when I knew iPhoto was going to die—and I suspected Aperture would too. Last week, Apple made it official: Both iPhoto and Aperture will be retired in favor of the new Photos app. There are (unsurprisingly) a lot of people upset with this news, and a few years ago, I too would have led the charge on Cupertino. But to be honest, I've been feeling for a while that local-storage-based photo management needs to be overhauled; now, it appears that Apple is ready to take on that task.
Over the last few years, our photos have evolved. Digital cameras and iOS devices alike let us snap thousands upon thousands of high-quality images—images we've been cramming into external hard drives and SSDs. It's led to this current mess, where our Macs, iPhones, and iPads are constantly redlining storage limits as they attempt to contain our massive photo libraries. Our current state of photo management is, quite frankly, unmanageable. Every person in my family has run into this, and I spend more time nursing iPhoto and Aperture libraries on our computers and iOS devices than I do all my other computer maintenance combined.
---
Life after Aperture and iPhoto: What to do with your image library
by Jeff Carlson, macworld.com
When most companies kill off a neglected product, the damage is usually limited to the few remaining customers that have stuck by it. In the case of Apple retiring iPhoto and Aperture, however, the disruption is much more broad: As iPhoto has been the included image management application on the Mac for years, it's actively used by millions of customers. And although Aperture never made as many inroads into the professional community as Adobe's Photoshop Lightroom, it was still the Apple-supplied pro option.
Both programs are being replaced by Apple's upcoming Photos for OS X application, which at this point is still a mystery: Will it incorporate the advanced features of Aperture, will it be a stripped-down limited clone of the Photos app under iOS 8, or will it be something in-between?
No matter what's to come, you can start to take steps now to prepare for your transition - whether that means switching to Photos or migrating to another third-party photo application. (Regardless of your decision, make sure you have good working backups of your photos!)
---
Two Apple acquisitions aim to help improve book, radio recommendations
by Dan Moren, macworld.com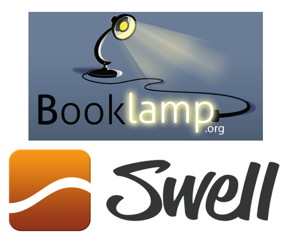 Apple's been on a bit of an acquisition kick over the last couple years, and it seems to be continuing apace. This week, the company has confirmed the acquisition of two separate firms, both of which may help improve the company's algorithms for recommending content.
Recently, Re/code reported that Apple was aiming to buy Swell, an app described as "Pandora for talk radio." Among the company's partners: ABC News Radio, PRI, NPR, and TED. The service focused on figuring out what users like to listen to and then suggesting similar content. (In and of itself, it's not different from the NPR One app we recently reviewed, albeit with more sources.) Re/code also reported that the deal would be worth $30 million. As of Tuesday, the Swell app is no longer available for download, and the website has been replaced with a thank-you message; the Wall Street Journal's Daisuke Wakabayashi tweeted that he had confirmed the sale with Apple.
That's not all, though. Late last week, TechCrunch said that Apple had already this year acquired a "Pandora for books" company called BookLamp. Among the company's ventures were the Book Genome Project, a service that could analyze texts and help recommend other, similar works to readers. The deal was reportedly worth somewhere between $10 million and $15 million; Apple later confirmed to TechCrunch that it had indeed acquired the company, which shut down in April.
(Earlier this month, during the company's third-quarter financial results, Apple CEO Tim Cook said that the company had acquired 30 firms since the beginning of fiscal 2013. That likely includes BookLamp, but probably doesn't take into account Swell, which reputedly closed this week.
So, what are we to take away from this, other than that creating an app that's the "Pandora for something" is a surefire way to get bought by Apple? Between these acquisitions and this year's earlier purchase of Beats, Apple has spent a lot of money investing in intelligent algorithms for analyzing and recommending media.
For a company with a heavy vested interest in all sorts of content, that's not particularly surprising. It's hard not to see this as a reaction to (or a shot across the bow of) both Google and Amazon, two of Apple's bigger rivals in the content space. Both of those companies have far more experience with algorithmic selection than Apple does. If Apple's going to compete and find a way to convince customers that its offerings are superior, it's going to need to spend some time making sure that they really are superior.
Click here for article and video.
---
Edward Snowden: Dropbox is 'hostile to privacy'
Ian Paul, pcworld.com
Dropbox is a very popular cloud storage service, but NSA whistleblower Edward Snowden is no fan. In a recent interview with The Guardian, Snowden called Dropbox a "targeted, wannabe PRISM partner" that is "very hostile to privacy."
Snowden also isn't happy about Dropbox's decision in April to add former U.S. Secretary of State Condoleeza Rice to its Board of Directors. Snowden called Rice "probably the most anti-privacy official you can imagine."
Snowden said Rice was one of several people overseeing the Stellar Wind program. Stellar Wind allowed the NSA to collect some U.S. email records and Internet use for nearly 10 years following the September 11 terrorist attacks. Rice was also a proponent of warrantless wiretapping, a fact which helped inspire a grassroots campaign calling on people to "Drop Dropbox" unless the company removed Rice from its board. Dropbox CEO Drew Houston publicly supported Rice's appointment to the board in an open letter published shortly after the
Drop Dropbox campaign began.
Update: Here's what Dropbox has to say:
"Safeguarding our users' information is a top priority at Dropbox. We were not involved in PRISM, and would resist any program of its kind. We've made a commitment in our privacy policy to resist broad government requests, and are fighting to change laws so that fundamental privacy protections are in place for users around the world. To keep our users informed, we also disclose government requests in our Transparency Report."
As for Snowden, he says cloud companies need to move to a zero-knowledge approach, such as Dropbox competitor and online back-up provider Spider Oak. Zero-knowledge providers encrypt data before it reaches the cloud and leave the encryption key with the user. That means the user is the sole person that can unlock their data since no one else has the key. "That's the only way they [cloud providers] can prove to the customers that they can be trusted with their information," Snowden said.
While that's mostly true, there are situations where your encryption key can be exposed to zero-knowledge providers.
In the case of Spider Oak, for example, using the company's website requires the company to briefly store your password. Nevertheless, SpiderOak is certainly a solid choice for anyone looking for enhanced privacy in their backups and Dropbox-style file sync. Rolling your own cloud storage—without multi-device syncing, alas—is also possible with hardware like WD's My Cloud Mirror.
The Guardian's interview with Snowden comes just as the whistleblower's year-long asylum in Russia is set to expire on July 31. Snowden recently applied to prolong his stay in that country, according to RT.com
Wizard update: Snowdon was granted another three years stay in Russia and was granted the right to travel overseas.
---
QuickBooks app for Mac
By Jeffery Battersby, macworld.com
I never thought I'd be a fan of online business accounting apps, but with each new iteration of QuickBooks Online and its related set of apps, I've become a true believer. QuickBooks Online has had good iOS apps for accessing your QuickBooks Online data and now they've released the QuickBooks app for Mac, a free tool that brings your QuickBooks Online account to an app on your Mac.
QuickBooks app for Mac should not be confused with QuickBooks for Mac 2014 - it's not a standalone application, and thus, requires that you already have an existing or plan to setup a new QuickBooks Online account, which is $13 to $40 per month. QuickBooks app provides a Mac-based frontend to the QuickBooks Online Web backend, something you would normally access using a Web browser.
This brings up an important note about QuickBooks app for Mac: At present it requires an active Internet connection. No Internet, no access to your data, although Intuit states that future versions of the app will allow you to work offline and sync changes to the Web once you're connected again.
---
Researcher says PayPal's two-factor authentication is easily beaten
by Jeremy Kirk, pcworld.com

A security feature offered by PayPal to help prevent accounts from being taken over by hackers can be easily circumvented, an Australian security researcher has found.
PayPal users can elect to receive a six-digit passcode via text message in order to access their accounts. The number is entered after a username and password is submitted.
The security feature, known as two-factor authentication, is an option on many online services such as Google and mandatory on many financial services websites for certain kinds of high-risk transactions. Since the code is sent offline or generated by a mobile application, it is much more difficult for hackers to intercept although by no means impossible.
Joshua Rogers, a 17-year-old based in Melbourne, found a way to get access to a PayPal account that has enabled two-factor authentication. He published details of the attack on his blog on Monday after he said PayPal failed to fix the flaw despite being notified on June 5.
---
iPhoto Library Transfers*
by Robert Elphick, MAGIC
Transferring the contents of an event in the iPhoto Library into a new event in the Test Library.
The iPhoto Libraries have no way to connect to each other directly so to get pictures or events to move from one to the other they must be exported into regular Finder folders and then imported from there to the second iPhoto Library. Here is the procedure:
If you have not done so already, create a new Library

Select menu File -> Switch to Library

In the window, Select Create New

Name the new library to Test (or whatever you want)
Select menu File -> Switch to Library and select the original iPhoto Library.

Select the Events in the left column
Select an event that you wish to transfer. (In this example - Art)

Select the menu File -> Export...
In the window select the Kind to be Original

Click on Export in the bottom right
In the window, select Pictures in the left column, Then click on New Folder in the bottom left.

Select a name for the folder e.g. "Test"
Click on OK in the bottom right corner.
Select menu File -> Switch to Library and select the second iPhoto Library.
Select menu File -> Import to Library

In the window, select the Pictures Folder in the left column, and then select the folder with the pictures that you just exported ("Test" in this example)

Click on Import in the bottom right of this window.
The pictures will now load and appear in an Event that you need to rename. Note that they will also be in the Last Import in the navigation column on the left.
Viola!
iPhones, iPods, and iPads
Thanks, Obama: Now you can legally unlock your smartphone if you want to
by Florence Ion, macworld.com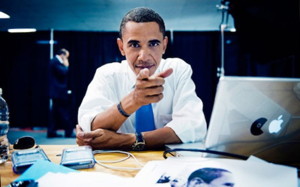 The President has signed a bill into law that allows American citizens to legally unlock their phones. That means you can take your mobile device, no matter which carrier subsidized it, and move with it to a competing carrier.
Unlocking phones was made illegal in January of 2013, when an exemption to the DMCA expired. The bi-partisan bill was passed last week by the U.S. House of Representatives, after already being approved by the Senate.
There is bit of a catch: the Unlocking Consumer Choice and Wireless Competition Act, as it's called, is valid only through 2015. For now, it ensures you have a choice in matters of your mobile device, as long as your phone is compatible with another carrier's network and you've complied with your previous contract. And even if you don't fancy yourself as technologically savvy, the bill allows you to seek outside help.
It's been a long journey to get to this point. About a year ago, the National Telecommunications and Information Administration (NTIA) filed a petition urging the FCC to make a ruling that would require carriers to unlock phones and tablets at the customer's request. While most carriers have been kind about unlocking devices, tools for consumers to unlock those phones and tablets themselves were considered illegal.
So, what are you waiting for? Go forth and be free! At least until the next time this exemption expires.
---
iPhone 6 Rumors
by Stephanie Farrell, smalldog.com
As the September/October months approach, everyone starts to get the Apple announcement inch. More specifically: Will there be a new iPhone? We've seen a fair amount of rumors floating around the internet these days about what the new iPhone 6 will feature. I've gathered some of the most persistent rumors and compiled them for you folks who are interested.
Power Boost
I feel like every time a new iPhone is released, they claim the battery will be better than before. However, this time analysts are claiming that the iPhone 6 could be released with a 2,100mAh capacity battery which is a big bump up from the 1,560mAh battery on the iPhone 5s. Bigger batteries generally have a greater capacity, which equals better battery life.
Two Larger Screen Size
The new iPhone is said to feature a 4.7-inch screen version as well as a 5.5-inch screen — the latter being released at a later time. There have been some photos floating around the web showcasing a super thin iPhone with a screen that extends to the edge of the phone.
Updated Features
Updated features of the phone include a super slim frame, an A8 chip, 13mp camera, health monitors and apps, 4.7-inch screen (like I mentioned above) and apparently, there are mixed reports as to whether or not the new phone will contain sapphire glass.
Release Date
Reports are leaning towards a September release date — more specifically, around September 9th. October 14th is also said to be an immense day - however whether that is an iPhone or iPad launch is unknown.
We all get just as excited as many of you do for these dates, as Apple honestly tells us nothing about what is going to be released. When we do get word of an event or release, the day generally consists of all of us Small Doggers gathering in the conference room to watch the Keynote on the overhead projector and take bets on what the latest and greatest is going to be.
We're excited and hope you are as well. As always, upon official word of an announcement or event, we'll keep you posted in Kibbles & Bytes!
---
Apple plans to unveil iPhone 6 on September 9th
by Buster Hein, cultofmac.com
Months of leaks and hundreds of rumors are finally set the culminate with the official unveiling of the iPhone 6, and according to Recode we're nearly a month away from the date.

Sources have told John Paczkowski that Apple has scheduled a big media event for Tuesday, September 9th, where all the details of iPhone 6 are expected to be revealed.

The iPhone 6 is expected to come in two sizes with 4.7-inch and 5.5-inch display units that should feature an A8 processor, improved camera, and possibly a Sapphire glass display.

Apple declined to comment on the rumor, but Paczkowski and the Recode staff have a solid track record of getting Apple scoops in advance, so if you've been dying for an upgrade, it looks like Apple is nearly ready to take your money.



---
You Should Play: Broken Age
by Andrew Hayward, techhive.com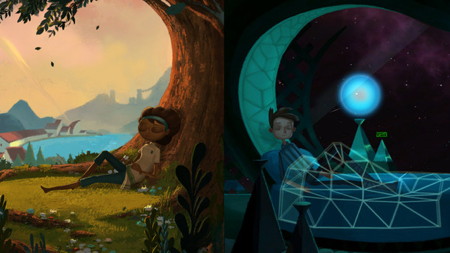 These days, keeping up with games can be a full-time job. So how do you separate the signal from the noise, the wheat from the chaff, the Temple Runs from the Temple Jumps? Allow us to help by regularly selecting a game You Should Play.
Even if Broken Age wasn't a great game, it would still be notable for a couple of big reasons. Not only was it was the first huge Kickstarter sensation in the gaming space a couple of years back, raising more than $3.3 million on a goal of just $400,000, but it's also the first traditional, point-and-click style adventure game from eccentric designer Tim Schafer since the '90s.
Luckily, Broken Age really is a delightfully charming affair, spotlighting a pair of disparate (yet seemingly connected) tales about teenagers in precarious situations. Shay has spent his entire life guarded inside a spaceship, following the same daily routine under the protection of an overbearing, motherly computer. Meanwhile, a world away, Vella is about to be sacrificed to a giant sea monster to protect her family's village—something she's not terribly keen on.
Wizard Note: This is available for iPads (all kinds) on the iTunes Store for $9.99.
---
Office for iPad updated with PDF exporting, flick gestures
by Alex Heath, cultofmac.com
Microsoft updated its three Office for iPad apps - Word, PowerPoint, and Excel - with new features including PDF exporting, presentation views, and even a new flick gesture.
The three apps have been officially upgraded to version 1.1 inside the Apple App Store. Microsoft announced Office for iPad in March, where the elegant port of Microsoft's office suite has so far received (mostly) glowing reviews. "Millions" of users have downloaded the apps, according a blog post by Microsoft's Office team on Thursday.
Although both PowerPoint and Excel received their own unique updates, several features were added to all three apps, including the frequently requested ability to export documents as PDF files. Users can also manually crop photos and images in all three apps using a new crop tool that allows you to choose from a list of popular preset sizes, or create your own. (A reset button is also included.) Finally, Office for iPad also has the ability to import external fonts.
---
iPhone gets first free app for encrypting voice calls
by Dan Moren, macworld.com
An open-source project has released the first free application for the iPhone that scrambles voice calls, which would thwart government surveillance or eavesdropping by hackers.
Signal comes from Open Whisper Systems, which developed RedPhone and TextSecure, both Android applications that encrypt calls and text messages.
The application is compatible with RedPhone and eventually RedPhone and TextSecure will be combined in a single Android application and called Signal as well, according to a blog post.
Signal is notable for two reasons. First, it's free. There are many voice call encryption products on the market for various platforms, most of which are not cheap and are aimed at enterprise users.
Second, Signal is open source code, meaning developers can look at the code and verify its integrity. That's important because of concerns that software vendors have been pressured into adding "backdoors" into their products that could assist government surveillance programs.
The beauty of Signal is its simplicity. Setup requires verifying the device's phone number through a one-time code that is sent by SMS. Signal displays only the contact details of the other user who has it installed.
It provides end-to-end encryption of voice calls over a data connection. Signal displays two words on a screen during a call, which are meant to be verified with the party on the other end to ensure a man-in-the-middle attack isn't underway.
Signal adds to a growing number of mobile encryption offerings from software vendors. Silent Circle, based in Washington, D.C., offers encrypted calling and texting services for a monthly subscription, and is a partner in Geneva-based SGP Technologies which makes the BlackPhone, a security minded device released last month.
Humor
ERROR -41
by our science correspondant, MAGIC
Error code 41. With thanks to xkcd.com.
By The Way
Read First, Flash
by Ron Sharp, MAGIC*
I hate to be redundant but in case you missed my prior article about viewing websites with annoying video content this is a second opportunity. Since some of my favorite Mac news websites use video content that starts playing as soon as the webpage loads, I get several videos and sound tracks starting to play simultaneously as I select articles to open in new browser tabs. Not only is it annoying but it really slows down the browser and computer.
Then, in the newsletter, I recommend these articles to you and feel a bit of guilt that I'm sending you to pages that have this annoying characteristic. So here are the solutions that I've been using that work great, and I appreciate them every time I open a page with video content. But these are secrets that we don't want to get around too much because I'm sure that advertisers will somehow persuade browser developers to eliminate these options if they think too many people are missing their video ads.
With Safari, there is a browser extension that can be installed called "Click to Flash." This extension prevents Flash video content from playing automatically. It replaces the video with a placeholder image that you simply click on to see the video. You can find Click to Flash on this Apple extensions webpage: https://extensions.apple.com or directly at this Click to Flash page. The extension can be turned on or off with Safari Preferences -> Extensions.
For Firefox browser there is an extension called "Flash Control" that's available but I control Firefox video content another way. In Firefox Preferences> Applications tab, find the content type "Videos (application Shockwave- Flash)." Then click on the text to the right and change it to "Always Ask." Then it will work like the Safari extension and display an image to click on if you want to view the video.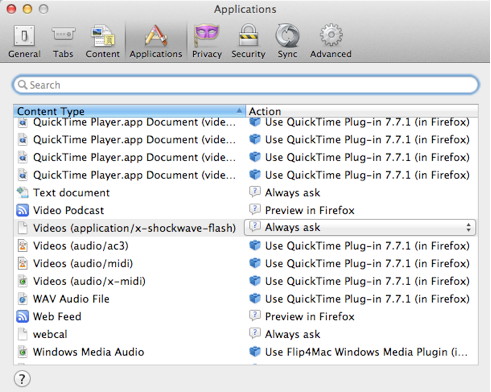 You can control video content on specific webpages also by using the Firefox "Page Info" tool. When you open a webpage, select the "Tools" menu, "Page Info" and then "Permissions." Then you can block or allow any video content for just that page.
I don't use Google's Chrome browser but it'll more than likely have similar controls.
So there you go, and my conscience is assuaged.
---
MAGIC, the Macintosh Appreciation Group of Island County, serves people who use Macintosh computers, software and peripherals. Our goal is to share information and get answers to questions to make us more productive with our use of technology. Our monthly meetings give us a chance to discuss computer problems and share ideas with other Mac users, feature speakers on specific topics, and to keep apprised of Apple news.