Newsletter
November 2014
Newsletter Editor:
In This Issue:
MAGIC MUG News
Software Updates
Macintosh News, Information and Stories
iPhones, iPods, iPads, and iWatch
By The Way
* Indicates author is a member of MAGIC
---
Meeting information
Day:
The 3rd Wednesday of the month. 19 November, 2014 this Month
Location:
Unitarian Universal Congregation of Whidbey Island (see map.)
Time:
4:00 p.m. - 6:00 p.m. with the first hour dedicated to new users and their questions.
Presentations:
• Q & A with Robert
• Yosemite - A brief review
• Advanced searches using Google

Review Yosemite and Searching on the Web
Yosemite, OS-X 10.10, is the latest operating system released for the Apple Macintosh computers. MAGIC reviews how it works and where it differs from earlier systems
VP Presentations
Susan Prescott
Future Meetings: (subject to change)
See the Meetings Page on this website.
Do not forget to bring your used ink cartridges.
MAGIC will dispose of them for you and make some change for the group.
---
Minutes of the October 15, 2014 Meeting, and Presentation Notes
by Penny Holland, Secretary
Magic's monthly meeting met at the Freeland Unitarian Congregation Meeting House on October 15, 2014 at 4:00. Approximately 26 members attended.
Q&A
Robert Elphick led the Q&A session from 4:00-5:00.
Q: I bought a refurbished iMac that had a few problems, and wound up sending it back. It froze up a lot. It had a corded mouse and keyboard, not what I am used to. I came tonight to see why your members prefer the Macintosh computer.
A: It is a matter of experience and usability. In both PCs and Macs, as they evolve there are sometimes changes that the users are not happy with. Most PC owners do not like Windows 8, for instance. Other difference: PCs are much more vulnerable to outside influences, such as viruses. The strength is in Mac's operating system based on a flavor of Unix developed in the 1980s. It is so stable and impenetrable and why Steve Jobs went with the Unix system. For the most part the Apple applications are stable and easy to use for the general public. That bad experience you had with the Mac shouldn't have happened.
Q: I lost my contacts but got them back with Time Machine, but the groups didn't come back.
A: That is true. So you should archive your contacts every once in a while. In Contacts, Under File->Export: two choices. 1. Export vCard (even PCs can read this format; and 2. Archive. I then suggest you put these backup/archives into a folder called Archive. This kind of backup will restore the groups as well as general contacts. (Other things to backup: your calendars, your mail Inbox and other mail boxes.)
Q: I lost contacts, but got them back from iCloud.
A: True, but I don't trust the cloud. Anything on any cloud is susceptible to being hacked. I have over 400 Magic members in my contacts and I don't want to subject all of you to getting your information hacked. I say stay away from clouds.
Q: When I had a PC I transferred my forms to my Mac into a folder on the dock. Later the folder on the dock had a question mark on it. I think I may have lost my forms.
A: Probably you put an alias onto the dock. You will first need to find out exactly how these files got onto your new Mac. Recommended to ask the person who helped you, and/or get with one of the Mentors in the Clinton area, Sue Keblusek or Joel Kennedy for help.
Q. How do you retrieve something from Time Machine?
A: Time machine backs up every hour and then every day, etc. Eventually the older backups are deleted to make room for the newer backups. You can open Time Machine from inside system Preferences (or from your menu bar--IF you've checked the box In System Prefs to show Time Machine on the Menu Bar.) Open the TM app. You can step back in time by pressing the backwards arrow and go back into time to a point when you think that missing item did exist.
Q: How do you do a clean install?
A: You don't do that on the latest operating systems. That went away with the Lion operating system. If you need to do it today, you can erase your entire computer and then do a new install. Why do you want a clean install?
Q: I noticed in Mail, when I went to delete ONE item, it deletes several sometimes. also in Lightroom, an adjustment stays put, but in this one it doesn't save what I've done so far.
A: I think you have some corruption going on in the plists. First do a full backup and archive your mail and contacts and calendars. You need to go into the Library, where most people do not go. Under the Go menu if you hold down the option key the Library will show up in the list under Go. First be sure that Mail program is off. You want to get into the Library > Preferences > Find all 4 of the folders that start with com.apple.mail..... and take these out of this folder so the computer can't see them. Then run Mail and see if it works now. Call me and let me know and we'll go to the next step.
Q: How to turn on the feature in Mail to Hide Recipients.
A: I'm not familiar with that command. I suggest you use the BCC choice.
Q: Periodically we couldn't receive mail. Called Whidbeytel and tech support suggested it was caused by one of our several i-devices that was somehow interfering.
A: I suspect one of your i-devices is set up to erase an email once it comes to that device. Have ONE of your main computers set up this way and don't let any other computer or i-devices control things. Another problem can be an IMAP (versus POP) email account where the emails are stored on a server. You should get a tech person or mentor to come to your home and be sure everything is set up correctly so that it's compatible.
BUSINESS MEETING
MAGIC uses some of our money to provide educational grants. This summer the board learned about an AAUW program, Tech Trek, which has recognized three girls who are interested in the sciences, and were given a special opportunity for a week long lab at PLU. Our Magic group decided to award these three girls with an iPad and a $50 iTunes certificate to buy some iBooks that are science and math related, and to continue their
All the girls were interested in Science Technology Engineering and Math (STEM) subjects. One of the girls has sent a thank-you note to MAGIC for what we gave her. Another of the girls has set up an appointment next Sunday to spend some time with Robert learning the iPad.
The Mac Essentials classes are starting again this Saturday for five consecutive afternoons at Au Sable/Pacific Rim Institute. Cost is $60 for all five classes.
We have a new Treasurer. Former Treasurer, Bonnie Abney stayed on for an extra year, and now Gary McIntyre has been elected by the board as our new treasurer. Our thanks go to Bonnie for all she did for us. Also Joel Kennedy is new on our board and will hopefully be teaching some of our upcoming classes.
Apple has now locked itself out of devices in IOS8. So if the police find a device and ask Apple to get into it, they can NOT gain access.
Next Month we will talk about searching, advanced searching across the internet, making use of Google, as well as a newer search engine, DuckDuckGo, which some people prefer over Google, because this new one does not track you.
In January we are going to offer an iPad and maybe iPhone class.
In December we usually do a party, but last year, in addition to the party, we had tables of interest or tables with mentors. Please tell Susan Prescott what you would like to do for our Holiday Party
Our computers and iPads, as well as a screen and projector, are available to our members for rent. The rental agreement is on our MAGIC website under Rental.
Gene Berg is teaching math classes after school. Anybody who has a scale that measures 1.6 oz accurately, please talk to him.
PROGRAM with 2 parts-presented by Robert Elphick
PART I: MAGIC's Tricks & Tips
Robert showed us several of the items on the Tricks and Tips page of the MAGIC website. Each being a link to a new page of information.
Note that this page, alike every web page, is searchable. COMMAND F will give you a find box where you can type a topic word, and if there are more than one matches you can arrow to the next ones. For instance: he searched for maintenance and talked about that web page, how to capture a screen shot, and many other topics. Some of the MAGIC presentations are posted under on the Tricks & Tips section of the MAGIC website.
PART II: The latest iOS 8 for iDevices.
Most of the icons are the same. You can put your own choice of apps on the dock.
In SETTINGS the main difference is in the cellular settings--now you can work with facebook, etc. NOTIFICATIONS now gives a few more options. You can get notifications from various APPs. When you tap on this, you get all sorts of settings you can choose from. You can choose sounds for alerts. You can decide what messages come through when you have your device locked. Notifications are part of the pull down screen you can pull down from the center of the top of the screen. To get these out of the way you slide up from the bottom.
There is something new called FAMILY in iOS 8. If one member of the family buys something from the App Store, the rest of the family can use it, such as music and applications.
A BADGE is the little number next to an APP icon that tells you how many emails, for instance, that the app has to show you.
There is also an extra set of notifications you can get called Government Alerts, such as Amber Alerts.
Siri has been changed. You must turn it on. Then you can just start talking to Siri and it will respond.
Spotlight has some changes. Now in Settings->General->Spotlight Search, you can touch the screen and search for things on your iPad and also on the web using the search engine of your choice.
General->Accessibility you can now have your device speak any text to you, choose the language that it will converse in. Now if you select a phrase or paragraph and click on it you have choices such as copy, paste, and the last choice is SPEAK. Thus your device will "read" something to you.
SAFARI has some new tricks. You can now see how a screen would look on a desktop computer rather than the default display for your device.
Settings->Safari, you now have 4 choices for search engines, the newest one being DuckDuckGo, which doesn't track you like Google does. It doesn't seem to be as powerful as Google but provides privacy.
Q: Is it okay now to upgrade to iOS 8? It used to have a series of health applications and questions about you, and that info would go onto the cloud. It did not function correctly on the first release. iOS 8.02 has solved the bad problems and is now safe to upgrade.
The way photos are handled is now better. The camera has a delay button so you can put yourself in the delayed picture.
Be careful because you cannot delete photos between the iPad Photo APP and iPhoto APP. They are separate applications and they handle their photos differently. A change you make on a photo in one APP may not be reflected on the same photo in the other App.
The meeting was adjourned at 6:00.
---
MAGIC Moments
Autumn Education Program
In October and November MAGIC ran another program of the popular "Mac Essentials" classes over 5 Saturdays. This time the teaching staff included Joel Kennedy, Gary McIntyre, Vi Frederick, Penny Holland, Sue Keblusek and Elisa Miller led by Robert Elphick. We had 13 students who all indicated their appreciation of the classes and the teachers.
Awards to AAUW students
The MAGIC board of directors awarded iPads to three students this summer. The students had been identified by the American Association of University Women (AAUW) to be exceptional students in science, technology, engineering, and mathematics (STEM) subjects and had been given the opportunity to attend a summer school at PMU. The students were not told of the award until they attended a recognition meeting organized by AAUW and so were very surprised when they each received an iPad from our Secretary, Penny Holland. From left to right they are Emily, Hannah and Amara.
See the article below for more details.
New MAGIC equipment
MAGIC has acquired a new laptop computer. It has now been loaded with Yosemite (OS-X 10.10), whilst the other remains loaded with Mavericks.
As before, all MAGIC equipment is available for rent (when available) to members. To arrange a rental, contact me at
AAUW sends three Whidbey girls to Tech Trek
by South Whidbey Record
Hannah Weirich-Benway, Emily Stringer and Amara Fulton recently visited with the Whidbey Island branch of the American Association of University Women to share their experience attending Tech Trek camp this summer. - Contributed phot
Three eighth-grade girls recently visited with the Whidbey Island branch of the American Association of University Women, to share what they learned at a recent Tech Trek camp.
The girls each received a $1,000 scholarship from the club to attend the camp, which focused on STEM subjects — science, technology, engineering and math.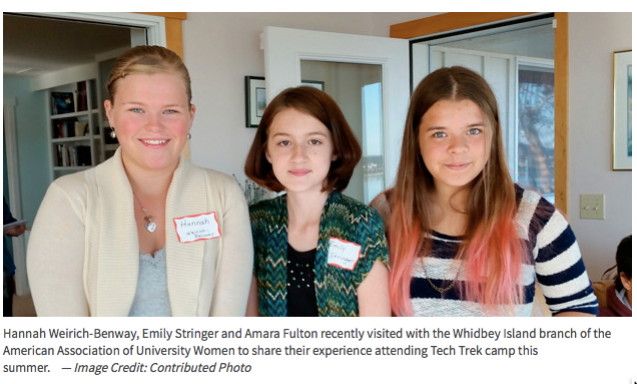 The camp was held in July at Pacific Lutheran University in Tacoma.
Amara Fulton, a Langley Middle School student, said her favorite project was the blood typing lab, where the girls were given a fictional case to solve using scientific methodology.
She and the other girls were unanimous about the positive experience of living in a dorm with a roommate for a week and seeing what it was like to live and attend classes on a college campus.
Hannah Weirich-Benway, who attends Home Connections, said her dream job is in computer programming. She said she thinks the camp presented her with many possibilities she hadn't realized existed in the STEM [Science, Technology, Engineering, and Math] fields.
Emily Stringer, who attends North Whidbey Middle School, said STEM subjects appealed to her because one day she would like to become a psychiatrist.
Her favorite class at PLU was a chemistry lab where they were asked to determine if yeast was alive. Started in 1998, the AAUW Tech Trek program focuses on why there are so few women in STEM careers.
AAUW also partnered with the Mac Appreciation Group of Island County, or MAGIC, to present each girl with iPads preloaded with science and math apps as well as $50 iTunes gift cards to purchase more interactive scientific books for their devices.
The AAUW's mission is "to advance equity for women and girls through advocacy, education, philanthropy and research."
Anyone who has graduated with a two-year degree or more from an accredited institution can join.
To learn how to join AAUW, email Diane Peters at or Barb Bland at
---
SOFTWARE UPDATES
Note: This Software Update section of the newsletter lists the most relevant Apple updates. Not all updates are listed for all products. Additionally, I'll add other pertinent updates on occasion.
Apple Safari 7.1 Released 18-Sep-2014
from Apple, macUpdate.com
Apple Safari in OS X Mavericks brings you all-new ways to find and enjoy the best of the web. It works with iCloud to give you a seamless browsing experience across all your devices. It looks out for your privacy. It loads content incredibly fast. And with amazing power-saving technologies that let you browse longer than with other browsers, Safari is simply the smartest way to surf.
What's New
Version 7.1:
Adds DuckDuckGo as a search engine option
Encrypts all Yahoo searches from the search field
Improves Reader compatibility with websites
Improves AutoFill compatibility with websites
Requirements
Intel, 64-bit processor
OS X 10.9.4 or later
Complete article with links for the updates.
---
Update OS X and App Store apps on your Mac
from Apple
Use Software Update to keep OS X and Mac App Store apps up to date.
Automatic Updates
Your Mac notifies you when updates are available for OS X or software you've purchased from the Mac App Store. Always Update
In OS X Yosemite [OS X 10.10], you can tell your Mac to automatically install updates as needed. The first time updates are ready, Yosemite gives you the option to always update automatically.

The Always Update notification banner in Yosemite
If you click Turn On when you see this notification, your Mac installs OS X and app updates overnight as they become available. Your computer automatically restarts as part of the update process when needed. The next morning when you log in, your apps and windows re-open just the way you left them. This way your computer is up to date and ready to continue where you left it.
---
Apple ending SSL 3.0 push notifications in wake of severe POODLE vulnerability
by Jeremy Kirk, MacWorld
Apple will stop support next week for an encryption protocol found to contain a severe vulnerability, the company said on Wednesday.
Support for SSL 3.0 will cease as of Oct. 29, it said.
"Providers using only SSL 3.0 will need to support TLS as soon as possible to ensure the Apple Push Notification service continues to perform as expected," according to a note to developers. "Providers that support both TLS and SSL 3.0 will not be affected and require no changes."
Google researchers revealed last week they found a flaw in SSL (Secure Sockets Layer) version 3.0, which was released more than 15 years ago. SSL has been replaced by TLS (Transport Layer Security), but the old versions are still used by some servers across the Internet and are supported by web browsers.
The researchers found it was possible using a man-in-the-middle attack—nicknamed "POODLE"—to downgrade the SSL/TLS connection to the less-secure 3.0 version, where the flaw could allow an attacker to steal a person's authentication cookies. The attacker and victim must be on the same network, posing a risk to people using public Wi-Fi.
Apple said it has already disabled SSL 3.0 on the Provider Communication interface in its developer environment, which will let developers test to make sure push notifications will still reach their applications.
Many companies have moved to stop supporting SSL 3.0 because of the flaw, one of three this year found to affect a wide variety of products across the Internet, including the "Shellshock" Bash vulnerability and "Heartbleed" in OpenSSL.
News, Info and Stories
Apple Product Announcements
by Michael Duplessis, smalldog.com
Apple made some exciting new product announcements today. Here are the highlights:
Apple Pay
Apple's new mobile payment system will be officially rolled out on Monday. This system will allow you to tap your iPhone 6 or 6 Plus (and when it comes out in early 2015, your Apple Watch) to pay at over 220,000 stores nationwide. Today it was also revealed that Apple Pay will work as in in-app payment system on the iPhone 6, 6 Plus and the newly announced iPads (see below) by using the fingerprint sensor. Small Dog is working to make our website and stores compatible with this payment system and we will be sure to let you know when we roll this out.
OS X Yosemite
The next OS for the Mac is available now and following Apple's new system is named for a location in California, in this case Yosemite National Park. There are many design and feature changes in Yosemite. The most exciting of these more closely connect to the iOS experience. Some of these include: making phone calls from your Mac; moving seamlessly between your iOS device and Mac in Mail, Safari, Pages, Numbers, Keynote, Maps, Messages, Reminders, Calendar, and Contacts; creating a mobile hotspot from your Mac; and wirelessly sharing documents between iOS devices and Macs. All of these features require an iOS device with iOS 8 installed and most require a newer Mac model.
As always, make sure that you do a backup before installing as OS upgrades can cause data loss and may cause compatibility issues with your current third-party applications and devices.
See here for features and hardware compatibility.
Mac mini
The most affordable computer in the Apple line (if we don't count iPads as computers, but given all of the advances I will discuss below, perhaps we should) has just become an even better deal. The Mac mini has been improved with fourth-generation Intel Core processors, a flash storage option that's up to 50 percent faster, wireless performance up to three times quicker than its predecessor, graphics performance up to 90 percent faster than the previous generation and great connectivity features like Thunderbolt 2 and support for HDTV. It has also dropped in price to start at just $499 which is pretty incredible considering what a powerful machine this is.
See all of the specifications and upgrade options here.
iMac with Retina 5K display
The newest member of the iMac family is the iMac with Retina 5K display. The "5K" refers to the over five thousand pixels across the screen which, combined with the vertical resolution of 2880 pixels, means that there are almost 15 MILLION pixels on the screen. This is four times as many pixels as the standard 27 inch iMac screen and yet somehow this display uses 30% less power. On top of this, the iMac with Retina 5K display (we're going to need a shorter nickname for this…iRet5K perhaps?) is available with up to 4 GHz of quad-core i7 processing power, 32GB of RAM, and a 3TB Fusion drive.
See Apple's very cool interactive iRet5K (see, it's catching on!) website here.
iPad Air 2 and mini 3
Last, but certainly not least, Apple has also announced new iPad models: the iPad Air 2 and mini 3. The Air 2 weighs less than a pound, is 18% thinner than the original iPad Air, has 2.5 times better graphics performance, a 40% faster CPU and implements 64-bit desktop-class architecture all while maintaining a 10 hour battery life. Best of all, this latest iPad, like it's predecessors, starts at just $499. The mini 3, starting at at $399, also has a 64-bit processor and has been improved all around. As stated above, both of these models have Apple Pay compatibility (in-app only, no NFC yet for tap to pay) thanks to the addition of the fingerprint sensor. Apple is keeping the original Air and the mini 1 and 2 around as well, with pricing as low as $249.
See the full iPad comparison chart here.
---
Make the most of your Mac by adding NAS (network attached storage)
by Ian Eire, BrandPost, macworld.com
Your beloved Mac sits at the center of your tech universe, but it falls short when it comes to managing and securing the scores of data you count on each day. NAS (network attached storage) fills in the gaps, acting as a central hub for all your photos, videos, music, and other files. A proper NAS-Mac setup can save time and reduce stress through easier downloads, improved organization, smoother backups, and more. Here are some great ways you can use NAS to make the most of your Mac.
Centralize your files
Storing files in the public cloud is a great way to ensure they're always attainable, but it's easy to fail to sync the latest version or lose track of which ones you keep where, especially if you use multiple cloud providers to avoid hitting your storage limit. NAS can coordinate all those accounts, keeping tabs on your data whether it's stored in iCloud, Amazon S3, Dropbox, or on your Mac. NAS can also automatically import and store data from mobile devices, including photos from your iPhone or iPad. This gives you a fully connected, completely organized -- and most importantly -- centralized system for your data, regardless of where it's acquired or stored.
Share files quickly and easily
Sharing files typically means emailing them or sending them through a public cloud provider. With NAS, you can create personal cloud accounts for your friends, family, and coworkers. These accounts cost nothing and give others access to whatever files they need without requiring you to send them or upload them. Account holders can also upload their own files to the NAS, allowing for easy collaboration. To share files without requiring a login, programs like QNAP's File Station can send a unique URL which, when clicked by the recipient, automatically downloads files from your NAS device.
Don't waste time waiting for downloads
Downloading large files sometimes entails leaving your Mac running for hours while you wait for the download to finish. NAS devices allow you to download even when your computer is off or isn't connected to the Internet. Set a download before heading to work, and it loads directly onto your personal cloud. Once it finishes, access the downloaded file from any connected device. For videos, QNAP's TS-x51 model optimizes the file and format dynamically with on-the-fly transcoding, so it looks its best no matter where you watch it.
Protect your data, your equipment, and yourself
Apple's Time Machine helps you back up your data, but it requires you to connect your Mac to an external storage device to keep it up to date. Hook up to a NAS and you can schedule automatic daily or weekly backups without having to hook up any extra hardware. QNAP's TS-120 can also work directly with Time Machine, backing up files any time you're connected to the home network. And if you're concerned about security on your network, some NAS devices can be configured to operate as a VPN client, adding a layer of encryption to your web browsing. Mobile Devices can also take advantage of the VPN, as long as they can connect to WiFi.
Open Windows
If you're like most Mac users, your computer acts as a conduit for all the data that makes your professional life run. At the office, that often requires you to work in concert with other operating systems. Some NAS devices can create a virtualized Windows environment like the TS-x53 Pro series' Virtualization Station, running applications and files that you couldn't otherwise open. This can be handy when collaborating with coworkers who can't agree on which OS is superior (they'll convert eventually).
Empower your Mac to do what it does best: expedite your personal and professional advancement with awesome performance and intuitive controls. Letting NAS shoulder the burden of data management helps you and your Mac operate at the highest possible level.
WIZARD SEZ: I have already warned MAGIC people about the dangers of using clouds to store data. Be VERY careful what you put 'out there', better still do not put it out there if you want to be safe!
---
How to fix the four most annoying quirks of Yosemite
by Kirk McElhearn, macworld.com

OS X 10.10 Yosemite is out, and, while there aren't many surprises in the interface—which Apple has been showing off since June—users are getting their first tastes of the new look and new features. And many of them are finding that there are some annoyances the way Yosemite displays (or doesn't display) certain things. Here are my top four Yosemite annoyances and how you can fix them.
---
Special iTunes 12 edition
by Kirk McElhearn, macworld.com
When Apple released OS X Yosemite, they also gave us iTunes 12. Lots of things have changed in this new version, and I've been getting email from readers about many of the new features. In this week's column, I'll tell you how to bring back the sidebar, show you how to locate your music videos, discuss the new Info window, and issue hints for working with the new Wish List layout.
Where'd the sidebar go?
Q: I installed iTunes 12 and the sidebar is gone. I really liked it as it let me easily see all the stuff in my iTunes library. Is there any way I can get it back?
This has been the most popular iTunes question this week. The sidebar we knew and loved is indeed gone. Instead of accessing a sidebar from the View menu as before, you can display a different sidebar that shows playlists when viewing any of your media libraries. To produce it, select a media kind (Music, Movie, or TV Show, for example), and click the Playlists button in the navigation bar at the top of the window. This reveals the sidebar, which lists the selected media library at the top, and all its associated playlists below.
---
Should you upgrade to OS X Yosemite?
by Christopher Breen, macworld.com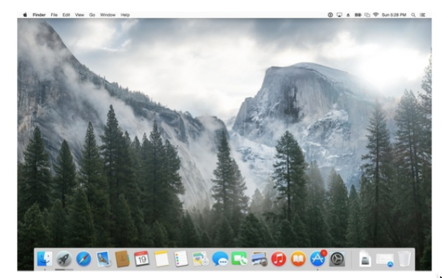 Recently we've covered OS X Yosemite up one side and down the other. Read through our guides for installing Yosemite; getting familiar with the new operating system's design; putting Handoff and Continuity to good use; and learning about changes to Safari, Notification Center, Spotlight, and Mail, Messages, and Calendars. That should give you a pretty fair idea of the changes Apple has wrought with Yosemite. Equipped with this knowledge it's time to ask the important question: Should I update or not?
The big picture
When pondering the wisdom of updating your operating system it can be helpful to understand what its creator was hoping to achieve with the release. For the last several iterations of the Mac OS, Apple has moved away from a computer-focused digital hub strategy where your Mac held and commanded your data and you attached other devices to your computer to sync its data with them (and vice versa).
In recent years, Apple has turned instead to a stuff-centric scheme. In this case your Mac is just another device (although an important one) that has access to your files. What you're largely concerned with is being able to work with those files, regardless of whether you're using a Mac, an iOS device, or accessing them via a web browser. The cloud is a key component in that it provides the means for making your data available to all these points of entry, and transparently so.
Under Mountain Lion and Mavericks this was evident as iCloud was designed to sync much of the data it had under its control—your email, contacts, calendars, notes, Safari bookmarks, photos, music, and files from apps that once belonged to the iWork and iLife suites (as well as TextEdit and Preview documents). With Yosemite, Apple is further loosening the constraints of computing via two broad efforts. The first is creating an operating system that plays better with data outside Apple's control. The other is making it easier for you to work with your data on the most appropriate device available to you.
---
How to install Mac OS X Yosemite
by Christopher Breen, macworld.com
Yosemite changes the look and feel of your Mac, from ever-so-transparent windows to a completely new Spotlight interface. But what hasn't changed is how you get it—following in the footsteps of Mavericks, OS X 10.10 Yosemite is offered as a free upgrade, newly available to download from the Mac App Store.
While installing Yosemite is not very different than installing Mavericks, you may have forgotten some steps from the last time. Let's run through them now.
---
Apple says Yosemite's Spotlight Suggestions don't violate your privacy
by Caitlin McGarry, macworld.com
Apple's Spotlight feature got a tune-up for OS X Yosemite and iOS 8. The search function now scours the Internet as well as your hard drive when you type queries into the Spotlight bar (with a little help from Bing). But privacy watchdogs accused Apple on Monday of being a little too helpful by automatically collecting your location data and search terms and sharing that data with Bing.
Apple's response: That's not exactly how Spotlight works.
The company does need to see your searches so it can offer you Spotlight Suggestions, and it sees which suggestion you pick from the list. If you have Location Services turned on, Apple can recommend more specialized suggestions. But Apple doesn't save the results that pop up on your own Mac or share that information with Microsoft. In fact, Microsoft only sees common search terms.
You can turn off Location Services altogether in Yosemite and iOS 8, though Apple might use your IP address to tell which region you're in.
Why this matters: Apple is wading into sensitive territory with new features in Yosemite and iOS 8 and on new iPhones. It has worked diligently to reassure users that privacy and security are high priority as services like Apple Pay and HealthKit tap into your financial and medical information. The company has to prove it can be trusted with search results if people are going to hand over more personal data.
Spotlight Suggestions and your privacy
Your searches aren't tied back to you, as Apple has made clear in the months leading up to iOS 8 and OS X Yosemite's rollout.
"Before it answers [a query], Spotlight considers things like context and location while protecting your privacy by using an anonymous identifier that refreshes every 15 minutes," Apple's privacy policy states. "Unlike our competitors, we don't use a persistent personal identifier to tie your searches to you in order to build a profile based on your search history. We also place restrictions on our partners so they don't create a long-term trail of identifiable searches by you or from your device."
Apple reiterated those privacy measures in a statement to The Verge on Monday night, and noted that you can opt out of Spotlight Suggestions and turn off Location Services. The company also said it doesn't share IP addresses with Microsoft in the event that it needs to determine your general location to offer a search result.
"We are absolutely committed to protecting our users' privacy and have built privacy right into our products," the company said in a statement. "For Spotlight Suggestions we minimize the amount of information sent to Apple. Apple doesn't retain IP addresses from users' devices. Spotlight blurs the location on the device so it never sends an exact location to Apple. Spotlight doesn't use a persistent identifier, so a user's search history can't be created by Apple or anyone else."
Are you persuaded by Apple's reassurances, or do Spotlight Suggestions creep you out? Let us know.
---
Apple Has Officially Purchased Flash Memory Firm Anobit [Report]
by Christopher Breen, macworld.com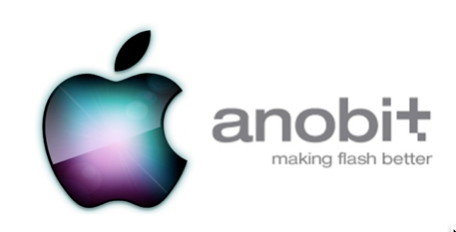 Apple has confirmed its rumored $500 million acquisition of Israeli flash memory firm Anobit. Reports started circulating last month that the Cupertino company was interested in purchasing Anobit for its flash storage prowess. It was concluded that Apple was looking to become a major player in the flash storage industry.
Bloomberg reports:
Steve Dowling, a spokesman for Cupertino, California-based Apple, said today that the purchase had been made, while declining to elaborate. The statement confirmed a December report from in the Israeli newspaper Cacalist.
"Apple buys smaller technology companies from time to time and we generally do not discuss our purpose or plans," Dowling said in a telephone interview.
Apple is already the largest buyer of NAND flash in the world, and the acquisition of Anobit will help the company create its own chip technology and reduce its need for other suppliers. Anobit has recently been working on Memory Signal Processing (MSP) technology to offer faster and more reliable flash storage at an affordable price.
---
Web Music on HDTV*
from Tom Johnson, answering an emailed that was sent to him.
Question: I have not been able to get either Windows Media Player or iTunes to play web music (Atlantic Sound Factory) on Sony HDTV without a paid subscription to Sony/SIRUS/Pandora/etc.
Solution: On Sony HDTV with ethernet connection add "www internet browser" app or equivalent on other brand HDTVs.
In URL enter:
http://www.asfradio.com/device.asp?u=7b96dd18d3214f
or
http://streaming.streamonomy.com/atlanticsoundfactory.
See if it works for you.
Regards,
Tom Johnson
RAVEN Consultants
iPhones, iPods, and iPads
iPhone 6 and iPhone 6 Plus review: Bigger is in fact better (in the right hands)
by Jason Snell, macworld.com
When Apple released the first iPhone, its 3.5-inch touchscreen seemed huge compared to the displays of other phones. Nonetheless, competitors responded with even larger screens, trying to find areas where they could provide clear alternatives to Apple hardware. Consumers responded positively, so the competition started making even bigger phones.
Whatever good reasons Apple had for sticking with its 3.5-inch (and later 4-inch) screens—and there are good reasons, including the fact that it's hard to hold and control larger phones—it also meant it was ceding the large end of the market to the likes of Samsung.
The iPhone 6 and 6 Plus are Apple's reply to the success of large Android phones. The iPhone 6 measures 4.7 inches, while the iPhone 6 Plus comes in at 5.5 inches. Both models will help Apple reach an audience that just wasn't being served by the 4-inch iPhone 5s and 5c—though the company also risks alienating people who actually preferred the smaller screens.
---
iOS 8.1 arrives, which means Apple Pay is live
by Caitlin McGarry, macworld.com
Forget minor updates like iOS 8.01 and 8.02. We were waiting for 8.1, which is packed with major features like Apple Pay, iCloud Photo Library, and support for Continuity so your phone and your Mac will work in perfect harmony. Now it's ready to install.
So far, there have been no reports of major issues downloading 8.1, but it's always safe to wait before upgrading (especially if you haven't backed up your device).
What you can expect: If you have an iPhone 6 or 6 Plus, Apple Pay will function as your wallet at participating retail stores. Simply store your credit or debit card information in Passbook and wave your iPhone near a near-field communications reader at a store that accepts Apple Pay. Authenticate your fingerprint with Touch ID and your transaction is complete. Check out our guide on how and where to use Apple Pay before getting started. wwdc photos moments
iCloud Photo Library lets you view, edit, and access photos across your iOS devices.
The iCloud Photo Library we saw at June's Worldwide Developers Conference is now in public beta with iOS 8.1, so you can store and access your photos in iCloud across all of your iOS devices.
If you're not using iCloud Photo Library, you'll get the Camera Roll back (thankfully!). iOS 8 messed with the categorization of photos stored to your phone, and people were not happy about it. Today's iOS update brings back the classic Camera Roll for easier viewing.
Another neat feature included in 8.1 is SMS Relay, or the ability to see and respond to texts sent to your iOS device on your Mac. The update is part of Continuity, which Apple introduced with OS X Yosemite as a way to make all of your Apple devices work seamlessly together.
Let us know if you have any issues installing the upgrade, and make sure to tell us what you think after you use the new features in iOS 8.1.
---
Why Apple Pay is the future
by Leander Kahney, cultofmac.com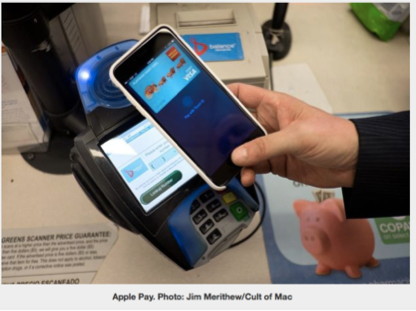 Critics are fond of saying Apple doesn't innovate any more. But Apple's new electronic payment system, Apple Pay, is innovation of the highest order. After a relatively smooth rollout this week, I honestly believe Apple Pay is the future of payments.
Even so, Apple Pay must clear some big hurdles if it's to become the universal standard. For now, it's limited to Apple's latest iPhones and a relatively small number of retail partners, but the basic system — using your fingerprint to validate a purchase on your mobile phone — is the way we will pay for goods and services in the future.
---
10 cool new features found in iOS 8.1
from macworld.com
By The Way
Flash again, a slow computer and updating saga
by Ron Sharp, MAGIC*
A couple months ago I elaborated on controlling flash video on websites. At the risk or beating a dead horse, here is more information for you concerning video if you use Firefox. I have found an Add-on that works well.
Recently my Firefox browser was running very slow. I decided to find out what the problem was by opening the Activity Monitor utility. And there it was, near the very top of the list for CPU usage, Adobe Flash. Apparently, the web page that I did activate the video Flash content allowed the Flash app to continue even though I was viewing a page in another tab. So I did a little more research and located a Firefox Add-on that is sweet and simple. It's called Flash OnOff. It puts a small dot of a button on the top Firefox toolbar. One click and the button turns gray and Flash is turned off. Click again and Flash is activated and the button turns red.
I find that YouTube videos still play with no problems with Flash off, so they must predominately be HTML 5 which play without the need for the Flash app.
The way video is handled might have changed on my computer since my last article about browser video settings when I updated to Mavericks. I actually found that my computer ran slower with Mavericks prompting me to upgrade my RAM memory to 4 GB. (I know upgrading to 4 GB with Mavericks is a no brainer, but I have an SSD, solid state hard drive, and advertised SSD speed tests revealed that RAM memory wasn't so important with an SSD since it is all electronic memory. But increasing the RAM did make a difference.)
I still have one curious circumstance of the Mavericks update however. My Pages 08 app takes a good 20 seconds to open! Hence a further update to Pages 5.2.2, which you may have read the reviews, was very disappointing to many. But I'm not so disappointed with using the new Pages app as I am with it's inability to open all my previous Pages documents. Uhg. Not only that, but it seems obviously idiotic to name the new app Pages, exactly the same as the old app. So clicking on a .pages document you can't tell whether it was created by the new or old app. And when Pages says it can't open it, you don't know whether it's the new or old Pages app trying to open the document! What were they thinking? Eventually one gets things under control, but how inconvenient. Maybe the next version will change the identity on the Pages apps and associated documents. Maybe the document suffix will change to be something like .pages2 or .newpage.
But wait, the next version of Pages is here now. Only you have to update your operating system to Yosemite in order to get it. Hmm, "Sorry, I'm not there yet!"
---
Yosemite Upgrade
by Ron Sharp, MAGIC*
Yosemite operating system was released October 16th. It has been available as a beta trail version since last June so I expected the bugs to be worked out by now. And I hadn't heard any bad news about it until today, Oct. 25. I read that it is causing some Wi-Fi connection problems. There have been a lot of suggested remedies from the help forums but nothing conclusive. I haven't found any indication of how big a problem this is, the only word used in other articles is "some." It's causing some Wi-Fi problems. I suspect it's a small percentage. Apple is testing an update for Yosemite already.
A MAGIC member I had correspondence with has recently upgraded to Yosemite and he describes it as "a different look," new application icons, but no problems. He did say that it took many hours to download and another 40 minutes to install.
A week later, I have spoken with four people who have upgraded. Two of them don't seem to have much to say about it one way or the other. The other two were so unhappy with it they switched back to Mavericks, or in one case, failed an attempt to switch back causing a problem.
A good MacWorld article "Bottom line: Should you upgrade to OS X Yosemite?" tells about the focus and direction of Apples operating systems. As for security, there are differences that you should be aware of, and set preferences accordingly. This MacWorld article: Continuity and Spotlight highlight the need to closely examine where our data goes, is important for learning about data and privacy. But it's a bit geeky and difficult to follow, so here is the important message:
Spotlight search has been given more power, similar to a full browser search engine. It will also make suggestions as you type based on previous searches. This means your search query will be stored by Apple and also be sent to Microsoft's Bing search engine. To disable that data usage by Apple you need to go to Spotlight Preferences, Search Results, and deselect "Spotlight Suggestions" and "Bing Web Searches." To be even more secure, go to System Preferences, Privacy pane, and turn off location services. Although, you may want location services on, particularly when you travel.
The main issue is not that Spotlight uses similar technics, that say Google searches have been using for years, it's that they make these changes without specifically informing the user of how they use your data. So the user must be vigilant.
---
What to do with your old Mac
by Ron Sharp, MAGIC*
Cult of Mac shows what to do with old Macs:
http://www.cultofmac.com/302102/11-awesome-uses-for-old-macs/
This website shows how to make the lamps:
http://imgur.com/a/a8hgO.
---
MAGIC, the Macintosh Appreciation Group of Island County, serves people who use Macintosh computers, software and peripherals. Our goal is to share information and get answers to questions to make us more productive with our use of technology. Our monthly meetings give us a chance to discuss computer problems and share ideas with other Mac users, feature speakers on specific topics, and to keep apprised of Apple news.