Newsletter
December 2014
Newsletter Editor:
In This Issue:
MAGIC MUG News
Software Updates
Macintosh News, Information and Stories
iPhones, iPods, iPads, and iWatch
By The Way
* Indicates author is a member of MAGIC
---
Meeting information
Day:
The 3rd Wednesday of the month. 17 December, 2014 this Month
Location:
Unitarian Universal Congregation of Whidbey Island (see map.)
Time:
4:00 p.m. - 6:00 p.m. with the first hour dedicated to new users and their questions.
Presentations:
• Q & A with Robert
• Seasonal Entertainment
• Chat with mentors and wizards
• Write the Great American Novel (authored by all present)

MAGICal Holiday Party
Please join us for the annual holiday party on Wednesday, December 17 from 4 to 6 p.m. We'll have treats and punch, raffle items, gear to swap or take, a progressive story and demonstrations for small groups. Plus there'll be the usual question and answer session with Robert Elphick and a short business meeting. All this is at the Unitarian Universalist Congregation, north of Freeland, 20103 State Route 525.
Please let me know if you can bring cookies or savories such as nuts, cheese and crackers or fruit. Thank you to Marie Robnett, who signed up. We're also looking for items for the raffle. MAGIC is offering four prizes, three $50 Apple Gift Cards and one free admission to a class series offered in 2015 (the winner may choose which class.) The tickets are $1 each.
Anyone with gear they are no longer using may bring items to a table for anyone to take.
Penny Holland will be staffing the progressive story table. She'll start the story with a sentence or two and each person may add a couple lines to carry the story on. You'll only see the entry before yours, so the story could get wild. After the Q&A and busienss there'll be several mentors available at individual tables. Do you have a topic you'd like to share? Gary McIntyre is doing an iTunes mentor station. Wizard Robert will be available also. There are several other prospective stations. Just gather around a table and learn something, one-to-one.
We welcome a $2 donation to help with the hall rental, bring a little extra to purchase raffle tickets. 3 great prizes - one could be yours
We'll be calling for nominations to the board of directors for 2015.
Contact me with suggestions or offers of help .
Prescott, Vice President of Presentations
Future Meetings: (subject to change)
See the Meetings Page on this website.
Do not forget to bring your used ink cartridges.
MAGIC will dispose of them for you and make some change for the group.
---
Minutes of the November 19, 2014 Meeting, and Presentation Notes
by Penny Holland, Secretary
The monthly MAGIC meeting, held at the Unitarian Congregation Meeting House, was called to order by president, Robert Elphick, at 4:00 on November 19, 2014.
Approximately 40 members were in attendance.
Joel Kennedy set up a Bose demonstration sound system for the meeting which has much better acoustics than the system at the Unitarian meeting house. Attenders at today's meeting agreed the sound was much improved. Joel has provided a Unitarian member with information about it. — Thanks, Joel
Q&A SESSION from 4:00-5:00
Q: A longtime Mac user is having problems with Apple Mail. Some messages are not going out, and she wonders if she's been hacked or has a virus, although she thinks she has "protection" against viruses.She's had the iMac for about 5 years, OS is Snow Leopard, and the problem just started yesterday.
A: Sounds like you need a mentor to come to your house. Suggested Ed Severinghaus can help.
Q: Which of the password security programs do you recommend?
A: CiphSafe is okay but may not work in Yosemite. Password1 is kind of expensive, but works on both Macs and i-devices. Robert uses PWSafe, cheaper than Password1, but you can still use it on all macs and idevices. Robert gave a brief demo of his PWSafe, and has to remember only ONE long password. It will generate random passwords according to your restrictions.
Q: My HardDrive is partitioned into 2 parts. How can I search for photos, for instance, without looking everywhere.
A: In System Prefs, go to Spotlight and look under Privacy. There you cn list whatever items, such as external hard drives, that you want to eliminate from your search by using the + button at the bottom.
Q: When away from home I make payments on iPhone and get a confirmation on the phone. How can I save this so I can get to it later on my computer?
A: On an iPad or iPhone when you are in Safari, look for the export icon at the bottom of the window that looks like a rectangle with an arrow going straight up from the top side. Clicking on this will allow you to email this page. Or you can COPY it to the buffer to save the page. Another way is to take a screen shot of the page. Do this by clicking on the home button and the power button at the same time. This screen shot will be put into your pictures, and you later can email it to yourself or print it, as you choose.
Q: I have a Mac mini with a superdrive that has stopped working. Can the drive be replaced?
A: Yes. Take it to an Apple store to get the work done, unless you are comfortable doing it yourself.
Q: I have an App called Freebooks that isn't working.
A: I am not familiar with this application. Look online at the reviews for this app and see what other people say about it.
Q: I have Mountain Lion and haven't upgraded to Maveriks or Yosemite. Should I?
A: There is no compelling reason to go to either. It's free and it's worth every penny Mostly road warriors find some of the new capabilities helpful. (There was, however, a huge difference going to Mtn. Lion - Some applications will no longer work)
Q: If I copy something to the buffer, how do I access it?
A: You Paste it into something that accepts a paste, such as Pages or Mail or Notes. If you were on a webpage, it pastes the URL. On an iPad or iPhone, hold your finger down for a few seconds and you get a bar of options including PASTE.
Q: I am concerned about my Mail on my desktop computer with Maveriks. It is really slow bringing up mail, but on my iPad it comes up right away. Why is it so slow on my desktop computer?
A: Without looking at the computer it is hard to say why. Somebody may need to check out the computer.
Q: Recently if I send an email to a group from my iPad, only about half of them receive it and half of them don't. In another situation I got 6 copies of a receipt. I'm using gmail.
A: We've had several complaints about gmail. Disadvantages of gmail: we don't know what they are doing with their information, We know that they do not conform to the international standards for email, there seem to be a lot of bugs that cause all kinds if problems. Advantages: it free. Suggest you go to WhidbeyTel for your email accounts.
Q: All of a sudden my email stopped and I was told I had run out of space on the cloud and I needed to start paying for it. I use gmail.
A: Have someone help you to get all your stuff out of the gmail account. It will take you a while to get your gmail items off of gmail. Gary McIntyre suggests that you pick just a few emails and move them out of gmail and see if it works. Look for ALL MAIL to see how many emails there are. (Note: If you have a POP account, everything is stored on your computer, and you have control. The downside of a POP account is that it will download to all of your devices. Robert says that once a year he takes ALL of his emails and archives these onto a backup drive for future reference.)
Q: What do you do if you lose your phone?
A: You should have your device set to FIND MY PHONE (OR IPAD). This will allow another Apple product to find out where the iPhone is located if it it turned on.
And you can set your password requirements so that after 3 tries it no longer works and the data is wiped out.
Q: I use gmail on several devices, is there a way to force it to download onto my phone?
A: Some people go to gmail via a browser and look at it there. If you want to get it onto your phone go to GET MAIL so that it downloads down to your phone. You can set up your mail in Apple Mail so that everything downloads onto your device.
Q: I have an app called MacJournal, which is an encrypted journal and that's where I store all my passwords. It works well for me.
A: The only disadvantage of this is that it won't generate random passwords for you. Having an encrypted system to keep your passwords is a good idea and allows you to use a different password for each item.
Q: How do you encrypt a PDF file?
A: Once you have a PDF file, open it in Preview and do a Save As... and at the bottom of that Save screen check the encrypt button at the bottom and then you type in a password that you create just for that document.
Q: I have started using iCloud for email. Every time I moved I ended up losing my email address.
A: With WhidbeyTel you can keep your email address for a small monthly fee no matter where you live.
Q: When I start up my laptop a message pops up every time that has to do with getting Java.
A: Long ago Java was a good idea, but it is rather outdated today. I recommend that you turn off Java because today it is making it too easy for people to hack into your computer.
BUSINESS MEETING:
Treasurer's report: Gary McIntyre reported we have $7,380.34 in the bank. Our total is lower than last month because we bought a new computer recently so we can demonstrate with two operating systems; and we also bought a new iPad with the ability to provide a hotspot. We also gave a gift to 3 hight school students who were recognized by AAUW in their TechTrek program. We gave each of these girls an iPad and a $50 iTunes gift certificate in the hopes that they will purchase some interactive science text books on their iPads.
We finished the latest Essentials class with ten students at AuSable (Pacific Rim Institute) last weekend.
We have scheduled a series of three iPad classes on Jan 12-14 at Pacific Rim Institute.
Prescott announced our HOLIDAY party will be held at our regularly scheduled meeting on Dec. 17. One idea for the party is to have a swap meet where members bring items they no longer need. Last year we had a raffle, so if anybody has anything to donate for the raffle, let Prescott know. We also had four tables that people could visit on a 1:1 basis. Other years we've done a communal story where people add to the story with only the previous line visible, ending up with a rather humorous result. Let Prescott know any other ideas you have for our party.
PROGRAM BY ROBERT: A report on Yosemite
Yosemite is the newest Operating System by Apple. It has the same requirements as Maveriks. They have changed the look of the icons in Yosemite. Translucency is available, where you can see through pages, but it can be turned off in Sys Prefs under Accessibility>Display - check the box to Reduce Transparency. Spotlight now puts a window in a row of choices across the screen. It is now capable of searching the internet. Spotlight searches can be changed under System Prefs under Spotlight. Look under Search Results, where you can rearrange the order of the search categories. Also you can UNcheck the items you do not want to search. Under PRIVACY you can choose areas where you do not want spotlight to search. You can even choose external hard drives as places that you do not want to search.
The NOTIFICATION center has been expanded and improved. DO NOT DISTURB can be turned on, and then you won't get notifications. You can also turn on and off things you do or don't want to see, use the + sign to add items, and the - sign to remove items. You can even put a calculator in the notification bar. There are also buttons to turn on various social media sites.
In Mail, we've lost the capacity to find contacts and mail to a group. The work-around for this is to open contacts, go to the group desired and drag that group to Mail's "To", "CC", or "BCC" line.
SAFARI also got changed slightly, you will need to hunt for some of the functions. Its icon has changed to a plain compass.
iTUNES changes seem to be added just for the sake of change. Open it and you first see album pictures. You can add APPs, INTERNET RADIO, etc. onto the toolbar.
The only other major change is the handoff feature. This means you can begin work on a project in Pages on one device and then hand it off to another device.
PRESENTATION #2 BY PRESCOTT ON SEARCHING
Prescott took a mini poll to see how many use Google, Bing, Yahoo or DuckDuckGo? search engines on the internet.
In Safari Preferences you can select whichever search engine you want to use.
One excellent tip she gave is If you have a quote from a book or some written work, you can type or paste this into your search engine and it will take you directly to the article, book, or piece of work it came from
Prescott asked, "What is a hashtag search?" but nobody gave an answer.
One reason to use DuckDuckGo (DDG), is because Google monitors everything you look at, and then they send you ads related to your previous searches. Google is probably the best search engine, but Robert is finding that DDG is doing very well for him.
Firefox has a dropdown list of even more search options, such as ebay, wikipedia and Amazon.
MISCELLANEOUS QUESTIONS AND COMMENTS
Q: Are there any changes in Yosemite for backing up?
A: No changes. We also recommend you get the program SuperDuper which makes a bootable backup on your external drive.
NOTE: on iPhones, etc. you can set it up so that emergency information will appear without having to unlock the device, in the case that you are incapacitated. You can have emergency contacts, medical info, and a notice such as: IN CASE THIS ITEM IS LOST, RETURN TO...AND OFFER A REWARD
One member reported that SuperDuper quit 3x after he installed Yosemite.
Robert reminded us to regularly run Onyx to do regular maintenance on your computer. That will help to speed it up. Also defragging once in a while is important.
Right now in Yosemite, iDefrag doesn't work, so defrag your computer before you install Yosemite.
Be sure to go to the MAGIC website and check Tricks and Tips.
Also become a member of Magic of you have not already joined.
Announcement: Jack Myers found a 2 for 1 offer for File Maker Pro, a data base program. If any body else wants this program both people can get a better deal.
The meeting was adjourned by Prescott at 6:00
---
MAGIC Moments
Spring Education Program
Two Schools are being planned for the new year.
For all the members getting an iPad for the holidays, we are running a class on iPad, iPod-Touch, iPhone in January. Details can be found here.
Many students from the Mac Essentials classes have asked about an advanced class. I have decided to put one together that will include a lot of tricks and tips for using your Mac more effectively and efficiently. We shall call it "Beyond the basics" and probably schedule it for late January or early February. More details will appear in this newsletter, the website, and I will send out an email to members to announce the final details with application information.
SOFTWARE UPDATES
Note: This Software Update section of the newsletter lists the most relevant Apple updates. Not all updates are listed for all products. Additionally, I'll add other pertinent updates on occasion.
Apple Updates, 10.10.1 and 8.1.1
from Apple, macUpdate.com
OS X Yosemite 10.10.1 Update
Nov. 17, 2014
The OS X Yosemite 10.10.1 update is recommended for all Yosemite users. It improves the stability and compatibility of your Mac. This update:
Improves Wi-Fi reliability
Improves reliability when connecting to a Microsoft Exchange server
Improves reliability sending Mail messages when using certain email service providers
Improves reliability when connecting to remote computers using Back to My Mac
OS X Mountain Lion iOS 8.1.1 Update
Nov. 17, 2014
This release includes bug fixes, increased stability and performance improvements for iPad 2 and iPhone 4s.
News, Info and Stories
Recovery HD
by Michael Dalius, smalldog.com
This was originally published on 09/24/2013 by former technician Jeremy Holt. Reinstalling a computer's operating system (OS) should not be a foreign concept to you. Whenever your computer experiences severe software issues, an effective solution is to reinstall a known-good (KG) version of your OS.
As standard as this might seem, there isn't a day that goes by when someone doesn't contact us about software issues and has absolutely no idea where the install DVD is.
This feature, known as the recovery partition, was first introduced in OS X Lion. Apple refers to it as OS X's new "safety net" and does not require a physical install disc. All you need to do is hold down Command-R during startup and OS X Recovery springs into action.
Once booted into it, you can choose from a lot of useful utilities like Disk Utility to check or repair your hard drive. You can restore your Mac from a Time Machine Backup, and even use Safari to get help from Apple Support online.
Perhaps my favorite utility that's made available through OS X Recovery is Terminal. I strongly recommend against tinkering with this application for most users, as it gives you backdoor access to the system. Entering incorrect commands can cause major systematic issues with your computer.
However, the only command that's easy to use is "resetpassword". That's right — you can reset your password free of charge As many customers as there are who can't recall where they placed their install discs, there are twice as many who forget their password (or worse, don't remember even creating one).
So, when you're in OS X Recovery, you can locate Terminal under Utilities < Terminal. Once the window opens, type in "resetpassword" and hit enter; the reset password utility will appear, at which point you can create a new one. Please please please, write down this new one or save it in your notes on your iPhone/iPad. (Or, look into a password app or utility that saves passwords with high security.) Do whatever you need to never lose it. Do this and you can save yourself a car ride and/or phone call.
---
Another Potential Test of Your Backup
by Erich Sullivan, smalldog.com
Yosemite is out and there are all sorts of nifty new bells and whistles. Should you upgrade?
That's kind of a personal question. It really depends on a number of things. The first question that needs to be asked is: "DO YOU HAVE A BACKUP?" If the answer to that is "no" I highly recommend backing up before using your computer for much of anything else. The only time I can advocate not having a backup is if you have absolutely nothing that you care about on a machine. If the machine could be thrown off a precipice, never to be seen again, and a new machine would be given to you, and your only thoughts would be "Hooray, a new machine!" not the typical "all my pictures and stuff were on there :( " response. Long winded digression cut short - if there is stuff on your computer that you don't want to lose, put that stuff somewhere else. When you have put that stuff somewhere else you call that a backup.
The reason I ask, is that all sorts of things can go wrong when you upgrade an OS. Upgrading an OS generally means a great deal of data is going to be changed, many many read and write cycles. Enough read write cycles to kill a failing drive, or knock a seemingly healthy drive into failure. There are also some other rare things that can happen, they don't happen to a large percentage of users, but no matter how rare it is, if it happens to you, it's very significant and probably a great deal more inconvenient. Data loss is a painful thing. Any experienced computer user is well versed in data loss. The joke is that there are two types of people- those who have lost data, and those who will.
There are a lot of ways to backup your stuff. The more important your stuff is, the more backed up you want it to be. I am amazed at how many people assume they have a backup in the cloud. If you think this, but are not absolutely certain, do not trust it, and have something that you do trust and are absolutely certain about.
Back in my PC days (not too long ago) I took the files I really cared about and put them on external hard drives, sometimes shared them with friends. Sometimes I burned a bunch of pictures to CDs, sometimes I needed to burn many many CDs to get all of them. If it was something written I would print it out. To this day I have many of those CDs and old external hard drives and sheets of paper. It was a lot of effort, but it worked, and it's held up to the test of time, close to 14 years for some of that stuff.
The Mac has some really wonderful tools for backing up. Time machine is a really great utility to copy all your files to an external hard drive. It will take a whole snapshot of your machine, with all your files in every nook and cranny. If any changes are made to those files, it will back up the complete file that has been changed, and you will have different versions of that file from different points in time. Time Machine is an app by Apple and has been bundled for free with the Mac OS since 10.5 Leopard, released in late 2007. If your machine is newer than that or has been upgraded to a Mac OS version newer than that, chances are that Time Machine is already on your machine. I use Time Machine in addition to my old PC backup methods.
For the first time, just last week, I did a clone of my HDD. I now have a bootable copy of my drive, copied onto another drive. What this means, is that I can plug this external hard drive into my many, or any other compatible machine, press and hold the option key during boot up, select my external hard drive, and the machine will boot from that hard drive instead of the drive built into the machine. This was a great move before I upgraded to Yosemite, my fears of losing any functionality or compatibility that I had with Mac OS 10.9 Mavericks is totally gone. If I need Mavericks, all I need to do is plug in that external drive and go through the contortions described above and my old OS is running on my machine that I upgraded to the newer OS.
There are a couple of well known programs for creating a bootable clone of your hard drive. Carbon Copy Cloner and Super Duper are the big two that we use here in the Small Dog service dept. I can not really get a strong fix on which one is better. I used Super Duper, and I'm happy with the results. Both programs are free, but offer more features if you register them for a fee.
I'm happy with Mac OS 10.10 Yosemite and it's new look and new features, but I wouldn't have been comfortable making the jump without having adequate backups.
---
Capturing your Screen
by Don Mayer, smalldog.com
How many times have you wanted to grab a shot of your screen to send to a friend or tech support agent? There are several ways to do this but here's a handy guide to a few possibilities for making this happen: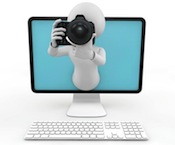 Capture the entire screen and save it: Command-Shift-3
Capture the entire screen and copy it to the Clipboard: Command-Control-Shift-3
Capture a selection and save it: Command-Shift-4, then click on one corner of what you want to select, drag the pointer to the opposite corner, and release the click
Capture a selection and copy it to the Clipboard: Command-Control-Shift-4, then click on one corner of what you want to select, drag the pointer to the opposite corner, and release the click
Capture a specific window, menu, icon, or menu bar & save it: Command-Shift-4 then space bar
Capture a specific window, menu, icon, or menu bar and copy to the Clipboard: Command- Control-Shift-4 then space bar
But my favorite way of doing any of this is using the built-in app Grab. I keep this in my dock and use it instead of these key combinations. You can find Grab in Applications > Utilities. It gives you even more options by letting you capture a selection, a window, a screen or a timed screen.
Just one more tip: If you capture your screen don't get fooled into thinking your screen capture is your actual desktop (but that is a favorite practical joke to play on someone else).
---
3 key things to know about Yosemite and security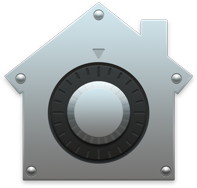 by Chuck La Tournous, macworld.com
Like its National Park namesake, Apple's newest operating system can be imposing, perhaps even a little daunting to newcomers. And although you won't find any bears in the digital version of Yosemite, that doesn't mean it's danger free. After all, online security is rarely a walk in the park—and these three features of Yosemite could potentially impact your security.
---
Net neutrality: Five myths, and the real facts
by Kristin April Kim, macworld.com
Regardless of where you stand on the net neutrality debate, one thing doesn't help: misleading or confusing statements. Unfortunately there are plenty of them.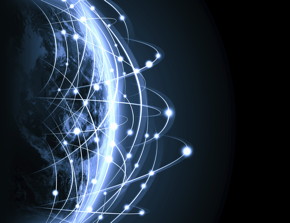 Net neutrality is an Internet ideal that will become possible If the Federal Communications Commission decides to reclassify Internet service providers from information services to telecommunications services. If the FCC reclassifies ISPs, it will be able to regulate them—and that could affect a push by ISPs to provide faster Internet service to Web companies willing to pay for the privilege.
Data-hungry Web companies like Netflix want the speed, and the ISPs want the money. Others, however, fear a pay-to-play scheme could put cash-strapped startup sites at a disadvantage. Add the pro- and anti-regulation forces to this mix, and the rhetoric's flying in all directions on social media as well as in the news. We've teased out the facts behind five net neutrality myths. It won't resolve the debate, but it'll help you understand what's really going on.
Myth #1: Net neutrality is 'Obamacare for the Internet'
Republican Sen. Ted Cruz's recent tweet making this comparison is more convenient than accurate. Obamacare is about access (to health care), while net neutrality is about quality (think speed) of access to the Internet. More to the point, it's about how to manage just the ISPs, not the Internet as a whole—no matter what conservatives say.
An 'open' and 'neutral' Internet are the same thing
Listen carefully to the use of "open" or "neutral" in this debate. The Internet has always been "open," because anyone can use it for any application. The ISPs are the Internet gatekeepers facing possible regulation, and that's about remaining "neutral."
The term "network neutrality" was coined by Columbia law professor Tim Wu in 2003. The basic concept was that all Internet traffic should be allowed to flow freely regardless of what it is or where it comes from.
The Internet was a simpler place a decade ago, however. Now, in an age when consumers surf the web, Skype and watch Netflix simultaneously, ISPs face a demand for more bandwidth—and naturally, they want to be paid for providing it. Net neutrality proponents say a pay-to-play fast lane won't be neutral, and may be considered less open, because it will hamper companies that can't afford faster service.
Myth #3: Regulating ISPs is good (or bad) for users
Net neutrality advocates think regulating ISPs will level the playing field for Web entrepreneurs. On the other hand, ISPs and other critics are concerned that regulating the market would discourage future investments in Internet infrastructure.
AT&T CEO Randall Stephenson said recently that his company will "pause" investments in fiber networks until the net neutrality debate is over. In a less dramatic announcement, Comcast CEO Brian Roberts said his company agrees with Obama in principle but that "the unfortunate reality is the uncertainty it creates, investment uncertainty."
There's no myth here. We simply don't know what ISPs will end up doing if they face regulation.
Myth #4: Without net neutrality, some Internet users will experience slower service
This isn't a myth either, but two different positions around the same fact. This is the fact: If ISPs offer faster service for some Web companies, the service for other companies will be slower by comparison.
The argument centers around a perception: Is slower bad, or just not as good as faster? Net neutrality advocates warn that if ISPs give some websites a fast lane for an extra fee, that's essentially downgrading service for all other websites. Opponents contend that service to all wouldn't be downgraded, but those who paid extra would get better (faster) service.
Myth #5: President Obama has the final word on net neutrality While the President's opinion might hold more weight than yours or mine, it's not binding. Since President Obama issued his statement supporting reclassification, the White House has reiterated that the ultimate decision will be in the hands of the independent FCC.
That means FCC Chairman Tom Wheeler is under a lot of pressure. His only official statement reflects that the commission is trying its best to end the years-long quest for net neutrality rules: "We must take the time to get the job done correctly, once and for all, in order to successfully protect consumers and innovators online." A decision is expected in the near future.
---
How to make beautiful calendars with iPhoto
by Lesa Snider, macworld.com
For an incredibly meaningful gift, look no further than a wall calendar hand-crafted in iPhoto. Apple's calendars are nice and big (13 by 10.4 inches), beautiful, and affordable—$20 for a gift that lasts 12 months! Each one is wire-bound, with lots of room for pictures above the date grid. You can customize each month with text and titles, import holidays and events from iCal, and plop photos into individual date squares. It's printed on gloriously thick matte stock, and even the packaging is a treat—it arrives inside a classy white envelope.
While you'll pay a little less for a calendar from shutterfly.com, mpix.com, or snapfish.com—or more for one from pinholepress.com—they're not as big, and the quality isn't as good. Plus, you'd have to upload photos to those sites and use their design system, which has fewer customization options. Here's how to create a calendar gift your recipient will never forget.
Choose your photos
If you use iPhoto to manage photos, create an album of 25 to 30 photos and then, if you'd like, reorder them by dragging their thumbnails inside the album. (Contrary to the stories you might've read, there's zero reason to switch to another app now—just hang tight until Apple releases Photos in 2015.)
If you use another app to manage photos, export the ones you want to use into a folder and fire up iPhoto—this will consume a little extra hard drive space, but the calendar's worth it. In iPhoto, choose File > Import to Library and navigate to the folder you created. iPhoto will grab all the photos in the folder, no need to select them individually. Choose File > New Album to create an album of the photos you just imported, which you can drag to reorder.
---
Choosing whether to sync your passwords
by Glenn Fleishman, macworld.com
Every password you create should be unique: every site, service, or system needs its own. Also, they should be long, not contain any words found in dictionaries, and contain punctuation, a clearly expressed thought, and your grandmother's famous corn-pudding recipe.

Passwords are ridiculous, and you may be daunted because millions of them pour out of cracked databases and websites all the time. You may have become a fatalist, assuming that whatever and however you create and use passwords, they are likely to fail .

I'm here to tell you that you needn't despair. It's still worth putting the effort into unique, strong passwords that you don't memorize—except one, and you can make it memorable without risking anything.

The cracks you hear about typically involve the leak of account names or emails paired with encrypted passwords, ones that are scrambled using a cryptographic "hashing" function that grinds the "plaintext" (your actual password) through a series of mathematical operations that produce a result that can't be reversed to recover the original.

Continue Reading....

iPhones, iPods, and iPads
Which search engine should be crowned king of Mobile Safari?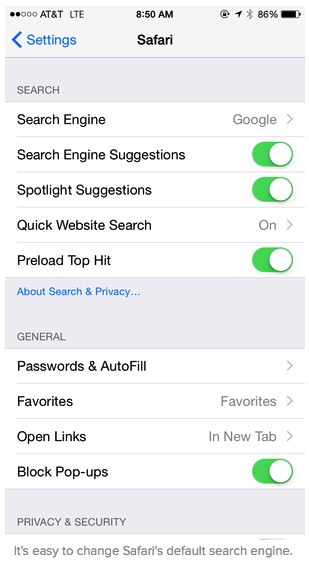 by Susie Ochs, macworld.com
In the search engine game, it's all about eyeballs. Google, Yahoo, and Microsoft rake in billions each year from search ads, and now those companies are competing to be the default search engine in Mobile Safari on your iPhone and iPad.
Until now it's always been Google, but according to a report in The Information (subscription required), that deal expires in 2015. Its sources say Apple's Eddy Cue has entertained pitches from both Yahoo and Microsoft, maker of Bing. Currently, Bing actually powers Yahoo's search in return for a cut of its ad revenue, although Yahoo and Bing do compete to get your eyeballs in the first place. Bing is used by both Siri on iOS and Spotlight on your Mac.
---
The ultimate guide on how and where to use Apple Pay!
by Leah Yamshon, macworld.com
Roughly one month after we first saw a demo of Tim Cook scanning an iPhone at a cash register to buy stuff, Apple Pay arrived for the rest of us to check out. But before you go blowing your entire paycheck on everything from big handbags to Big Macs, there are a few things to keep in mind about the platform. Read on to learn more about how Apple Pay works, how to get your iPhone ready for it, and most importantly, where you can go test it out yourself.
What's the latest?
Bi-Lo Holdings, a parent company of three major U.S. grocery store chains—Bi-Lo, Harveys, and Winn-Dixie—announced on November 18 that its stores will now be compatible with Apple Pay. This is perfect timing, considering Thanksgiving is just around the corner—now the only thing you'll have to fumble for while juggling a turkey in one hand a giant can of cranberry sauce in the other is your iPhone.
These grocery stores are widely spread throughout the Southeast, in Alabama, Florida, Georgia, Louisiana, Mississippi, North Carolina, South Carolina, and Tennessee. Bi-Lo is the first major grocery chain to join Whole Foods as an Apple Pay partner, which comes as a major relief to everyone's (digital) wallets.
Additionally, Apple confirmed that Mashable's report on an Apple Pay rollout at other regional grocery chains is correct. Associated Foods Stores nationwide, Jewel-Osco stores in the Chicagoland area, Shaws and Star Markets stores in New England, and United Food Stores in Texas are now Apple Pay ready. (Albertson's is the parent company of Jewel-Osco, Shaws and Star Markets, and United Food Stores, yet it owns a chain of stores by the name of Albertson's as well—which are not equipped with Apple Pay yet after all.)
---
Firefox is headed to iOS, browser restrictions be damned
by Jared Newman, macworld.com
After years of vowing not to bring Firefox to the iPhone and iPad, Mozilla is changing its tune—and is presumably willing to work with Apple's rules.
"We need to be where our users are so we're going to get Firefox on iOS," Mozilla Release Manager Lukas Blakk wrote on Twitter. TechCrunch believes he was paraphrasing Jonathan Nightingale, Mozilla's Vice President for Firefox, who revealed the plans during an internal company event.
Mozilla isn't a complete stranger to iOS. Four years ago, the organization released Firefox Home, which synced bookmarks and tabs from other devices but was not a full-fledged browser. Mozilla shut down the app in 2012. While Mozilla now lets users sync their tabs and bookmarks with an online login, iOS users have been left out, potentially making Mozilla less attractive as a whole.
In the past, Mozilla has said that it wouldn't offer Firefox on iOS because Apple doesn't allow third-parties to use their own browsing engines. Chrome, for instance, is based off the same WebKit rendering engine as Safari, despite having its own engine called Blink for other platforms. Mozilla has bemoaned this dominance of WebKit as promoting a "monoculture," in which mobile webmasters only target WebKit to the exclusion of other browsers and open standards.
Unless Mozilla has a trick up its sleeve, it seems the organization will freeze its anti-Webkit crusade as it tries to win back lost users.
The story behind the story: While celebrating Firefox's 10-year anniversary last month, Mozilla stressed its newfound emphasis on privacy, with new features like a "Forget" button and support for the DuckDuckGo search engine, which doesn't track users. For Mozilla, bringing similar features to iPhone and iPad users may be worth adopting Webkit, even if it is a loveless embrace.
---
Why Apple wiped some of your iPod songs without telling you
by Caitlin McGarry, macworld.com
Interesting nuggets of information tend to come out of Apple trials, and this week's iTunes class-action courtroom drama is no exception. The plaintiffs claim Apple would delete songs downloaded from rival music services when iPod owners synced their devices to iTunes over a two-year period from 2007 to 2009.
Apple didn't deny the claim raised by attorney Patrick Coughlin in U.S. District Court Wednesday. Security director Augustin Ferrugia said Apple would remove songs to prevent users from syncing malicious files to their computers, according to a Wall Street Journal report from the courtroom.
But the problem, Coughlin argued, is that Apple didn't tell users which songs were potentially harmful. Instead, the company would push an error message telling the user to restore factory settings on the iPod and remove the offending files in the process.
"We don't need to give users too much information," Farrugia offered by way of explanation.
Why this matters: The Apple-knows-best policy may come back to bite the company, even if its actions were in the interest of protecting iTunes from hackers. Plaintiffs are seeking $350 million in damages over claims that Apple violated California antitrust law by preventing iTunes music from being played on non-Apple devices and vice versa. If Apple did remove rival services' songs from iTunes libraries without disclosing what it was doing, as Ferrugia indicated, the company might have to pay up.
The class-action suit has been in the making for more than a decade—Apple actually removed DRM from iTunes five years ago, so class-action status only covers iPod purchases from September 2006 to March 2009.
We expect to hear more fun facts when Eddy Cue, Phil Schiller, and videotapes of Steve Jobs appear in court this week.
---
Photo Stream how-to: Delete once, remove all copies
by Christopher Breen, macworld.com
Reader Bengt Hamsten needs a little extra help understanding the whys and wherefores of Photo Stream. He writes:
When I take a picture with my new iPhone 6, a copy immediately lands on my other iPhone 5, my iPad, my MacBook Pro, and my iMac. But if I want to delete that picture, I must delete it separately on all five devices. How can I delete a picture on all devices with one action? The short answer: Be patient.
The longer answer: Photo Stream was built to sync photo additions as well as deletions on all devices associated with your iCloud account. So, when you launch Photos on your iPhone 6, go into your photo stream, select an image, and then delete it, it will eventually disappear from your other devices provided that they're connected to a Wi-Fi or Ethernet connection.
There are cases when this won't happen, however. For example, if you've moved any of these images to your Camera Roll on an iOS device or imported them to an iPhoto or Aperture library, they'll no longer disappear when you delete them on another device because these copies are now part of another album.
Also, if the image is more than 30 days old and you have fewer than 1,000 images in your My Photo Stream album they may remain.
By The Way
ClamCase for iPad
by Ron Sharp, MAGIC*

If you use an iPad but are not crazy about using the onscreen keyboard then you might take a look at ClamCase. A friend of mine uses one and it's rather cool. Like turning your iPad into a mini MacBook. There are a lot different cases, covers, and stands for the iPad, and you may have one that's even better than the ClamCase, but of the ones I've seen this one has a nice keyboard. You can check it out at their website.
---
MAGIC, the Macintosh Appreciation Group of Island County, serves people who use Macintosh computers, software and peripherals. Our goal is to share information and get answers to questions to make us more productive with our use of technology. Our monthly meetings give us a chance to discuss computer problems and share ideas with other Mac users, feature speakers on specific topics, and to keep apprised of Apple news.