Newsletter
April 2016
Newsletter Editor:
In This Issue:
MAGIC MUG News
Software Updates
News, Information and Stories (OS-X)
iPhones, iPods, iPads, Apple TV and AppleWatch (iOS)
By The Way
* Indicates author is a member of MAGIC
---
Meeting information
Day:
The 3rd Wednesday of the month. April 20, 2016 this Month
Location:
Unitarian Universal Congregation of Whidbey Island (see map.)
Time:
4:00 p.m. - 6:00 p.m.
Presentations:
• Pages with Sue Keblusek
• Q and A with Robert
Suggested Donation:
$2 to offset room rental.
Pages
Sue Keblusek will provide an overview of the Pages application, which is part of Apple's iWork productivity suite. She will focus on how to use Pages on the Mac rather than on iOS devices. Pages for Mac is a powerful word processor and desktop publishing program that allows you to design documents that look and read beautifully. It even lets you work with people who use Microsoft Word. You can create documents in minutes using your own design or an Apple-designed template. The Pages application provides an alternative to using Microsoft Word, which has become more and more complex and less user friendly. This program is the first item at 4 p.m. following the welcome. There will be a short business meeting at about 4:45, followed by an hour of questions and answers about the program and all questions about user's computers and devices.
Do not forget to bring your used ink cartridges.
MAGIC will dispose of them for you and make some change for the group.
---
Minutes of the March 16, 2016 Meeting
The meeting (held at the Freeland Unitarian Congregation meeting house) was called to order at 4:00 by the VP of Presentations, Sue Keblusek. About 20 people were present at the meeting.
Sue announced that there will be a program at the Freeland library on computer hacking, presented by Keith Bowers.
PRESENTATION by Penny Holland: "FROM TYPEWRITERS TO COMPUTERS, WORD PROCESSING WITH TEXT EDIT."
Penny's talk outline may be found on the MAGIC web site in the Tips and Tricks section.
Q. When I'm copying and pasting and the text includes a table, I can copy the text from Text Edit into an email, but not the table.
A. Sometimes the formatting of tables doesn't allow copying. A solution is to take a screen shot (command shift 4), which will make an image of the table that can be dragged and dropped into the email.
NOTE: During the program, Ron inserted the suggestion that you can save Tab choices under Styles in the top menu bar. There is an option to add the Ruler Tab choices to Favorites.
Q. How do you insert a symbol or emoji in text?
A. Under the edit menu, scroll down to Special Characters, click the selected emoji, and it will appear in the text.
Q. I see that you can enlarge the emoji in Text Edit. How do I enlarge the emoji in email?
A. Try selecting it and changing font size.
Q. How do I make a Word document in Text Edit?
A. When you create a document in Text Edit, you can save it as a Word document. Choose Save As, and under File Format choose Word (you can also choose Rich Text Format, which almost everyone can read).
NOTE: An option when you are saving/sending files is to select Prevent Editing so that someone can't change the text unless they change the restriction.
NOTE: Text Edit opens all Word documents
Q. Is Text Edit the program you use (asked to Penny)?
A. When I was first doing Word Processing, the other programs, Pages, etc., were so cumbersome that I did use it then. I still use it unless I need the special formatting options, such as columns, that are possible with other programs.
Business Meeting
Gary McIntyre gave the treasurer's report: $6,833.69
Gary then lead the Question and Answer Period
Q. If I need to upgrade my operating system (I'm two operating systems behind), about how long will it take to upgrade to El Capitan?
A. When I upgraded from Maverick to El Capitan, it took about 3-1/2 hours. Go into Energy Saver and select Never under Computer Sleep so the computer won't go to sleep during the upgrade. (You can also get the free app Jiggler, and it will keep the computer from going to sleep.)
Q I have a document on my iMac Desktop—a Numbers Spread Sheet—and want to have the spreadsheet on my iPad. I have Numbers on my iPad and iCloud turned on on both devices. I saved the file in Numbers to the iCloud on my iMac. I'm using El Capitan. The documents are all brand new; they were imported from Excel into Numbers. I can open them on the iMac, and they are fine. I can see the title of the file on my iPad, but the file isn't there.
A. A wizard will need to take a look at this.
Q. I accidentally activated Hot Corners when I didn't mean to and want to deactivate it.
A. Go to System Preferences, open Mission Control. Select Hot Corners (bottom left). Select Mission Control (dropdown menu) and choose None (-) to deactivate the corner in question.
Q. I purchased a computer with Maverick OS installed. I think I upgraded it to El Capitan, but how can I tell?
A. Go to About this Mac. The opening screen will tell you what your operating system is.
NOTE: As an aside, if your computer has become very slow, go to About this Mac and click on Storage. See if you have filled up close to 90%, and then remove files that take up a lot of space (photos and music).
Q. I have an external hard drive and have copied many files onto it. Should I copy everything?
A. You need to have a complete back-up on at least one external drive. If this is your only external drive, yes.
Q. We used Time Machine to do a complete back-up (including a lot of photos), but all we see is one photo out of a great many.
A. Time Machine works differently from other back-ups. It originally copies everything that is on your computer. Subsequently, it backs up what you do every half hour or so if you keep the drive connected. All of your photos are there, but you would have to find them in a different way (individually) from finding them on a back-up drive that uses a carbon-copy back-up method (such as Super Duper). If your external drive is big enough, you can partition it to have places for a Time Machine back up and a carbon copy back-up. It's safer, however, to have two back-up drives (one for Time Machine, one for Super Duper), so that if something happens to one, you still have the other.
Q. I have two computers, one old one and one new one. I am upgrading the new one to El Capitan. I want to know how to get my files (the most efficient way) from my old computer to my new one. How do I know which programs won't be compatible with El Capitan and how not to move them with everything else?
A. Under Utilities, choose Migration Assistant. When you open it, it should ask you what computers you are going to and from. You can do this with your computers connected through wifi, but it's faster with a Firewire connection. To determine which apps won't work with the new system, go to About This Mac, then select System Report, then Applications. You can get a pretty good idea of which ones won't work on the new computer. The System Report, on older operating systems, showed a column heading labeled "Kind." If any of the applications listed are labeled "PowerPC" in the "Kind" column then they will not work on the newer operating systems. (Yosemite and El Capitan and possibly other OS's, do not show the "Kind" column but instead have column labeled "Obtained From." )
For the transfer, you might put all the applications that won't work on the new system into a Smart folder and lock the folder to prevent transferring.
Q. When I save a Text Edit document, I have a choice to save it to iCloud or iCloud Drive. What is the difference?
A. iCloud is used by many applications and makes it possible to share files saved to the Cloud among your devices. iCloud Drive is a folder on your desktop that you can put anything into and share among your devices. So it's just a preference of what folder you want your file to go in.
iCloud drive only became available with Yosemite and behaves a lot like DropBox. (As with all iCloud storage, 5 GB free and $0.99 a month for 50 gig. $2.99 a month for 200 gig, etc.). When you first use it, you set it up through System Preferences, iCloud. iCloud Drive is doing the storage, similarly to an external drive. When you put something on iCloud Drive it is in the "drive" in the Cloud and not on your computer or phone. When you don't have wifi, however, you won't have access to those files.
The meeting was adjourned at about 6:00.
Many thanks to Madelyn Van der Hoogt, who took minutes for Penny
---
MAGIC Moments
Feedback
We now have a
feedback page
on our website. This week a feedback came flying in so I know it works. If you want to send MAGIC feedback, suggestions, stories, experiences, or articles that you think are of interest, please go ahead and use this new form.
Volunteers Please
I am still looking for a few good people to help with some easy tasks that will also increase your knowledge substantially. Tasks include:
Check out all the links on the Links page of the Website
Check out the Tricks/Tips page for obsolete material
Check the Software page for updates and obsolete references
Check the Hardware page for updates and obsolete references
Check the mentoring page and contact the mentors to find out what expertise they would like added to their listing so that members will be able look up mentors by expertise and experience.
Pick any one (or more) and help your club and learn some new stuff!
Note: This Software Update section of the newsletter lists the most relevant Apple updates. Not all updates are listed for all products. Additionally, I'll add other pertinent updates on occasion.
Apple releases OS X 10.11.4 update
by Roman Loyola, macworld.com
New features, bug fixes, and performance tweaks.
While most of the focus on Monday was on the new iPhone SE, the 9.7-inch iPad Pro, Apple TV, new Apple Watch bands, and Liam, Apple also updated OS X. Version 10.11.4 is available though the App Store app.
The update mostly consists of bug fixes and performance tweaks, but there are a few new features you'll want to use:
The Notes app now has support for password protection and can also import notes from Evernote.
Live Photos can be shared between OS X and iOS through the Messages app and through AirDrop.
iBooks can now store PDFs in iCloud, which makes them accessible across all devices.
Safari's inability to load Twitter t.co links is now fixed.
Before installing the update, you should back up your Mac's data. You can revert to the backup in case the update causes problems on your Mac.
---
watchOS 2.2 now available, supports multiple Apple Watches on a single iPhone
by Roman Loyola, macworld.com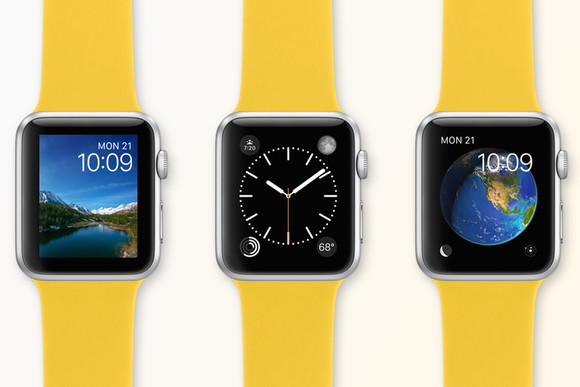 Apple on Monday released watchOS 2.2, an update to the operating system for Apple Watch. The update includes new features and bug fixes. Here's what the release notes say is in the update:
Adds support for pairing multiple Apple Watches to one iPhone
Adds Nearby in Maps to browse for places around you by category, including Food, Shopping, and more
Adds support for system language in Catalan, Croatian, Slovak, Romanian, and Ukrainian
Adds support for dictation in Catalan, Croatian, Slovak, Romanian, Ukrainian, and English (Saudi Arabia, UAE, and Indonesia)
Adds support for Siri in Malay, Finnish, and Hebrew
Increases frequency of background heart rate measurements when you are stationary
Apple has a document detailing watchOS 2.2's security content. Installation requires iOS 9.3 on your iPhone. When installing a watch update, your watch has to be in range of your iPhone, connected to its charger, and charged to 50 percent of battery life.
Once your hardware is all set up, open the Watch app on your iPhone. Tap General > Software Update. The update is 114MB and will take several minutes.
---
iOS 9.3 Officially Released with Night Shift and New 3D Touch Options
from idropnews.com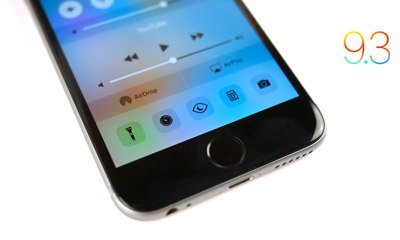 Apple's "Let Us Loop You In" event, which took place earlier today in Cupertino, California, saw the introduction of several new Apple Watch bands, the brand new 4-inch iPhone SE, and the new 9.7-inch iPad Pro. With the addition of several new pieces of hardware to the Apple family, however, one important announcement may fly under the radar - the official release of iOS 9.3.
After several months of beta testing, iOS 9.3 is finally here. While the update isn't a massive overhaul by any means, it does introduce several new features that iPhone and iPad users will certainly find useful. The incremental update adds the Night Shift feature, subject of a fair amount of buzz on the internet the past couple of months, as well as several new 3D Touch options, and other features in Apple's native apps
Users of iOS 9.3 will allegedly be able to sleep easier with the new Night Shift feature. Based on several studies that show that the blue light often emitted from smartphones and tablets that many of us stare at before bed are likely harming our ability to sleep soundly, Night Shift adjusts the color temperature of your phone or tablet's display based on the time of day. The feature displays a warmer color profile on your device when it's dark out, which will hopefully help users fall asleep more easily, even after checking their Facebook feeds right before they close their eyes for the night.
iOS 9.3 also introduces new 3D Touch shortcuts for the Weather, Settings, Compass, Health, Stocks, and Store apps, eliminating the needs for several taps and swipes for often-used selections within each app. The Notes app now features password-protection, allowing you to store sensitive information on your phone without worrying about prying eyes.
The beginnings of true multi-user support are present in iOS 9.3, as well - schools can now create multiple users on a single iPad or iPhone, allowing each student to have their own apps and files available on their own individual account. The News app adds several new features, with more personalized suggestions in the "For You" section, and the Health app now integrates with the Apple Watch, and improves its ability to integrate with several third-party apps. Finally, CarPlay has been updated, suggesting new music based on what you already listen to, and adding a new "Nearby" feature in the Maps app.
iOS 9.3 is available now for anyone with an iPhone 4s or newer, an iPad Air or newer, and the fifth and sixth-generation iPod Touch. You can install the update by navigating to Settings > General > Software Update, or you can install the update by connecting your device to iTunes. As always, it is recommended that you backup your device before installing a new operating system.
---
iOS 9.3.1
by Ron Sharp, MAGIC
The iOS 9.3 became available on March 21st but was only available for a few days when problems were reported. Two problems were related to the 9.3 update. One problem was locking people out of their iPhones and iPads if they used the wrong password for their Apple account. The second problem caused freezing up when links in Safari were tapped.
Apple pulled the update and re-released it after correcting the problems. So the corrected update, 9.3.1, became available about four days later.
Wizard Note: 9.3.1 had a vunerability for certain iPhones but the problem turned out to be with Siri and has been fixed. It is now safe to use iOS 9.3.1
---
Security Update 2016-002 Yosemite
from apple.com
Security Update 2016-001 is recommended for all users and improves the security of OS X.
For more information on the security content of this update see this Apple support page.
See this article for details on how to verify the authenticity of this download.
Post Date: Mar 21, 2016
File Size: 462.1 MB
---
Mac and Windows users threatened by rampant .om domain 'typosquatting'
by Jared Newman, macworld.com
Typing the wrong URL could lead to malware for Mac and Windows PCs.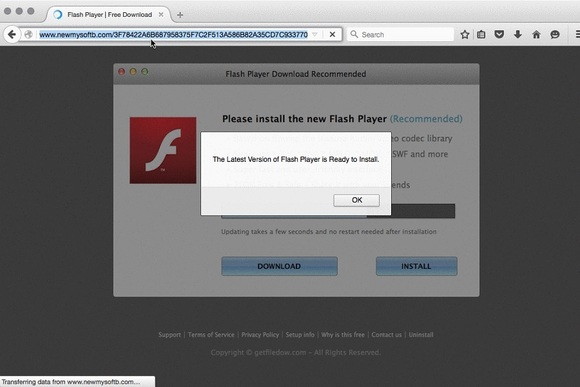 Mac and Windows users could end up in some bad Internet neighborhoods by not typing the "c" in ".com" websites. As reported by Threatpost, Security vendor Endgame recently discovered widespread "typosquatting" with the ".om" domain name, in which bad actors attempt to dupe people who mistype common URLs. In this case, more than 300 malicious URLs have latched onto the Country Code Top-Level Domain for Oman, which users might accidentally enter instead of .com" Some examples include samsung.om, delta.om, and netflix.om.
The danger is particularly acute for Mac users, who according to Endgame might be bombarded with pop-ups to update a new version of Adobe Flash Player. While tech-savvy users may recognize this type of attack—or know to stop using Flash Player entirely—users who are follow through on the update prompts may be unknowingly installing adware on their machines. This adware, called Genieo, will then attempt to inject targeted advertising into the user's web browser.
That's not to say Windows users aren't at risk. Visiting one of the affected sites with a Windows machine may redirect users to various scareware, adware, or survey sites, several of which try to coerce users into installing harmful or unnecessary programs. However, Endgame was not able to duplicate the Flash Player update prompt that appears on some sites for Mac users.
We tested several of the sites on Endgame's master list, and indeed found that some redirected to questionable surveys, untrustworthy streaming video sites, or outright scary warning pages. But in some cases—as with hotelsc.om—the URLs did redirect to the intended location. (Hotels.com seems to have invoked the service of a company that negotiates deals with cybersquatters, though it's also possible for companies to wage a legal battle or raise a dispute with ICANN.)
Why this matters: Typosquatting is not a new phenomenon, and brands generally do a good job of protecting users against obvious misspellings. The abuse of .om appears to be an anomaly, in which hundreds of popular sites now have bad actors sitting on not-so-unlikely typos. With any luck, the exposure will prompt those sites to take action, but users should be extra careful with their URL spellings in the meantime.
---
How Long Do Computers Last?
by Ben Ryan, smalldog.com
I am often asked how long computers should be expected to last. My usual answer is that depending on what you typically use your computer for and whether you upgrade it, a personal computer should last about five to seven years before it should be replaced. If you have the computer pictured to the right, for example, you may be just a bit out of date!
To continue using modern websites and applications, a computer's operating system must be updated periodically. The operating system is the base layer of software in a computer that allows other applications to function. Many applications will not be compatible with an operating system that is more than a couple of years out of date.
Each new operating system release introduces new features, and requires more computing power to run. If a computer's operating system is updated without upgrading its hardware, there will be a slight performance decrease on the newer operating system. If a computer undergoes several major operating system updates over the course of its life, the performance decrease can be significant.
Approximately seven years after the release of a computer, it will no longer have the ability to run the latest operating system. At this point, it may not be long before major websites will no longer work with the computer.
Apple stops selling parts for its computers after five years, in most areas. After this point, if the computer has a major hardware failure, a used part will have to be found from a third-party parts dealer if the repair is to be performed.
The bottom line is that if a computer that is already five to seven years old is having hardware or compatibility problems, it may be more economical to forego repairs and save the money to buy a new computer. No one likes spending money, but in most cases it just does not make financial sense to spend hundreds of dollars to put a computer back onto its last legs.
---
Adobe Photoshop Elements 14 review: When you need more than what Apple Photos has to offer
by Lesa Snider, Macworld
The latest version of Adobe's photo organizing and editing application has a host of welcome improvements for beginners and advanced users alike.
This past fall Adobe released a new version of their consumer-level photo organizing and editing application, Photoshop Elements 14. A mature and uniquely user-friendly application, the latest version has a host of welcome improvements for beginners and advanced users alike.
For example, the Organizer has better facial recognition and it's easy to find images that you haven't yet organized with tags and events. The Editor sports an effects collection of 2,500 different looks; Guided edit mode has a new interface and two new tutorials for resizing images and simulating speed; plus the Enhance menu sports two new commands that fix both hazy and blurry photos. For beginners and hobbyist-level photographers, there's very little here not to love.
Elements Organizer
Organizer 14, the database portion of the application, is the most usable version yet. Built upon the concept of People, Places, and Events, you can use it to organize pictures into tidy stacks based on who's in them (People), where they were taken (Places), or what the occasion was (Events). Version 14 includes several improvements, such as noticeably quicker and more accurate facial recognition, and the ability to easily round up images that don't yet have people or place tags, making it easier for you to add them. For example, in People view, click Named to see image stacks that have facial tags and Unnamed to see those that don't. In Places view, your choices are Pinned or Unpinned, with Pinned images appearing as stacks atop a nice big map.
---
FAQ: What you need to know about the 4-inch iPhone SE
by Susie Ochs, macworld.com
It starts at $399, it does Live Photos but no 3D Touch, and the battery should even outlast the bigger iPhones.
It turns out that in today's "go big or go home" world, plenty of people didn't want a bigger iPhone. So they did go home, back to their 4-inch iPhone 5s and 5c models, to wait for Apple to make a pocket-sized iPhone once again. Now that wait is (nearly) over.
On Monday, March 21, Apple unveiled the iPhone SE, which has the form-factor of an iPhone 5s, but the speedy components of an iPhone 6s. Here is everything we know so far about Apple's newest little thing.
---
Apple's iPhone SE unveiled in 2 minutes: Video
from macworld.com

Click for Video
.
---
Apple TV update adds Siri for App Store, dictation
by Blair Hanley Frank, IDG news service
Say goodbye to hunting and pecking with a remote
One of the biggest problems with Apple TV is that in order to log into applications, users have to enter usernames and passwords into their set-top box one letter at a time using a remote control.
Apple is aiming to fix that with a forthcoming update to tvOS, the operating system powering the Apple TV. Users will soon be able to dictate text to Siri, including usernames and passwords, so they don't have to hunt and peck out long strings of text.
What's not clear is how Apple will secure users' spoken password data; Apple TV will have to record and process people literally speaking out their passwords.
The company will release tvOS 9.2 (which was previously in beta) late Monday, the company said. The update also includes support for putting tvOS apps in folders, so users can clean up their home screens. In addition, Siri will also be updated to support searching the tvOS App Store, allowing people to find applications without typing out their titles or relying solely on Apple's curation to suggest new apps.
Search is important because there are now 5,000 tvOS apps in the store for people to choose from, including games, educational tools, and even a way for people to order food through GrubHub, Apple CEO Tim Cook said.
---
Apple Watch Gets Refreshed with New Bands at a More Affordable Price
by Troy Thompson, idropnews.com
As has been long-rumored and widely expected, in addition to the software side of Monday morning's "let us loop you in" announcements, Apple officially took the wraps off an all-new "Spring Collection" of Apple Watch bands.
Referring to the Cupertino-company's top-selling wearable device as both "an essential part of user's daily lives" and "the world's best selling smartwatch," Apple CEO, Tim Cook, revealed an all-new line of Apple Watch bands at the company's special media event Monday.
Made from an all-new, "incredibly durable material," the vibrant new Spring collection of Apple Watch bands will come in an assortment of exciting new colors — and will feature a "completely new" composition from a super-soft, fabric-like, woven nylon material.
Featuring a durable, four-layer construction, Apple's latest collection of woven Nylon Watch bands will be available in seven unique colors starting today — including yellow-orange, yellow-blue, grey-blue, pink-white, silver-black, silver-blue, and white-black color schemes.
Additionally, Apple will be releasing four new colors to its already crowded line of sport bands — as well as an all-new black Milanese loop band style band.
Interestingly enough, in what many are theorizing to be an indication that the rumored 2nd generation Apple Watch is right around the bend, the company has reduced the price of its 38mm, entry-level Watch Sport to just $299 as of this morning.
---
Worried About Draining Your iPhone Battery Too Fast? DON'T Force Quit Apps
by Scott Brown, iDropnews.com
It's common practice to close apps and programs in hopes to extend battery life. Logical yes, helpful, probably not, at least with the iPhone and iPad. Many believe closing apps could reduce the impact on the battery or perhaps speed up processing power. For most computers, having a lot of programs open usually takes its toll. We all know too many tabs in Chrome can seriously slow down a computer with a small amount of RAM.
Recently, an Apple customer sent an e-mail to Tim Cook about the issue. Craig Federighi, Apple's senior VP of Software Engineering responded and in the e-mail, Craig answers the question, "Do you quit your iOS multitasking apps frequently and is this necessary for battery life?" His reply, "No and No."
One might be surprised, since the ease of quitting apps by tapping the home button twice and swiping away feels useful. It might be become habit after using Android devices. However, for iPhones and iPads, MacRumors claims closing those apps might actually shorten battery life! Mitchel Broussard explains: "…but for the most part when an app is pushed into the background it becomes completely frozen and ceases to use any of an iPhones battery power. As relayed by a former Genius Bar Technician, Scotty Loveless, force quitting an app purges all of its code from the RAM of the iPhone, requiring it to be re-loaded upon the next time you visit the app."
Closing and opening apps requires the operating system to perform more operations, requiring extra power. Instead, leave apps open when switching from app to app frequently. What about memory issues? "…iOS closes apps automatically as it needs more memory, so you're doing something your device is already doing for you." Scotty uses the analogy of a janitor, users aren't meant to be cleaning up their RAM, since apps in the background aren't doing anything.
They are effectively frozen, unable to perform any actions until users go back to them. The Background App Refresh feature is the only exception, which allows apps to run in the background. Such activities include location services, like GPS, or playing music while using other apps. Those processes will continue to function and add to the power draw from the iPhone battery. One or two apps running at a time should be fine, but anything more than that might end up using too much power.
It sounds counterintuitive, but really, leave those apps open. Most operating systems on phones and computers have background programs running constantly and Apple found a way to effectively stop the waste of power with apps that don't need to be active in the background. It's a great benefit, but it means fighting old habits, it may take some time to get used to.
---
Who cares about QR Codes?
by Don Mayer, smalldog.com
By now you've probably seen one of those odd-looking white squares with a bunch of smaller square dots that make up a random pattern inside—that's a QR code. QR stands for "Quick Response," and a QR code is a form of barcode, just like on the packaging of nearly everything you buy.

Usually QR codes are used to store Web links—URLs—so an ad can display just the QR code instead an unwieldy and hard-to-type web address. But QR codes aren't just for ads. They've appeared on business cards, in magazines and books, on coins and bills, and even on tombstones—any place it would be nice to help someone load a Web link into a smartphone but where there isn't enough room for a URL or in situations where viewers won't remember the URL later. And the links? They can display anything that can appear on the Web: text, photos, videos, games, and more.
Only one built-in iPhone app can scan QR codes—the Wallet app in iOS 9—but it can scan only QR codes that are associated with Wallet passes, things like airline boarding passes, concert tickets, and iTunes gift cards. For QR codes that encode any other sort of data, Wallet shows an error. It would be nice if Apple would add general QR scanning capabilities to Wallet or the Camera app, but until that happens, you'll need another app.
There are numerous QR code scanning apps in the App Store, but if you need a recommendation, give TapMedia's QR Reader for iPhone a try. It's free with ads (remove them with a $1.99 in-app purchase), scans both QR codes and traditional barcodes on most commercial products, and displays the associated information within the app. It can even help you create your own QR codes.
To use a QR code scanner, launch the app, allow it to access the camera when it asks, and then point it at the QR code. Good apps will scan nearly instantly, but if not, move the camera so the QR code is centered between the guides. If even that doesn't work, move forward or back so the camera can focus on the centered code.
Once the code has been scanned, the app will usually bring up an in-app Web browser to display whatever was encoded. For certain kinds of data, like books or grocery items, the app may go right to Amazon or a price comparison site. Good apps will also keep a record of sites you've scanned, so you can go back to them later, even if you can no longer scan the QR code.
So download a QR code scanning app and keep an eye out for QR codes. Once you start looking, you'll find them everywhere—it's a modern-day treasure hunt!
Wizard's Note: I hope smalldog do not mind, but I changed their QR diagram so that it goes to the MAGIC website - much more useful!
---
Apple Officially Introduces 9.7-inch iPad Pro with Exciting New Technology
by Tyler Tone, idropnews.com
During today's "Let Us Loop You In" event at Apple's Town Hall, the company introduced several new Apple Watch bands, a tvOS update and the release of iOS 9.3, as well as their new 4-inch iPhone, the iPhone SE. To round out the event, Apple finally formally introduced their newest iPad - the 9.7-inch iPad Pro.
Apple senior VP of worldwide marketing, Phil Schiller, introduced the new iPad, which packs all of the same technology (and more) of the 12.9-inch iPad Pro into their most popular iPad size - 9.7 inches. The demonstration began by highlighting the incredible display technology that the new iPad Pro offers.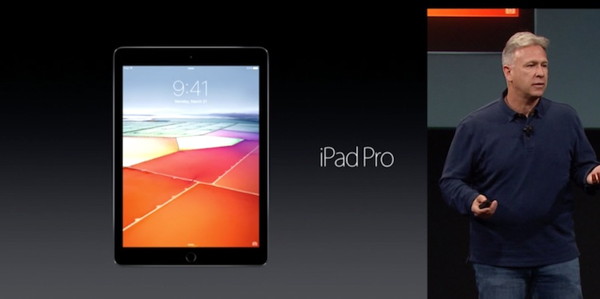 The iPad Pro's display is 40% less reflective than that of the iPad Air 2 - important for professionals who will spend a good portion of their day looking at the screen. The display is also 25% brighter, and offers 25% greater color saturation that on the iPad Air 2, offering a more accurate and beautiful picture. Schiller also pointed out that not only does the display on the new iPad Pro work with their new Night Shift feature, but it also offers new "True Tone Display" technology, which adjusts the color temperature of the screen based on the ambient light the iPad is currently operating in.
Schiller went on to highlight the incredible hardware in the new iPad Pro. It features the same four-speaker audio that was introduced with the 12.9-inch iPad Pro, which optimizes the sound depending on the orientation of the device, as well as the same A9X chip and M9 motion co-processor, which Schiller claims is capable graphics performance superior to an Xbox 360 in the small 9.7-inch body.
The device supports a wide range of Apple accessories, including the Apple Pencil and a new proportionally-sized Smart Keyboard accessory. Lastly, the new iPad also features a 12MP iSight camera capable of capturing 4k video, as well as a 5MP front-facing FaceTime HD camera.
The 9.7-inch iPad Pro will be available in four colors - Silver, Gold, Space Gray, and Rose Gold, a first for any of Apple's iPad models. The 32GB model will be made available for $599, with a 128GB model available for $749, and a new 256GB model for $899. Schiller also mentioned that the 12.9-inch iPad Pro will be gaining a 256GB option, available for $1099. Online orders for the new device will begin this coming Thursday, March 24, and devices will begin shipping the following week on March 31.
---
Get to know Liam, Apple's iPhone disassembling robot
from MacWorld
---
by Penny Holland, MAGIC*
---
A short documentary on Encryption.

Everything you ever wanted to know explained in a few minutes. We are indebted to Sue Keblusek for bringing this to or attention.
---
If it weren't for electricity we would all be watching television by candlelight. George Gobal
---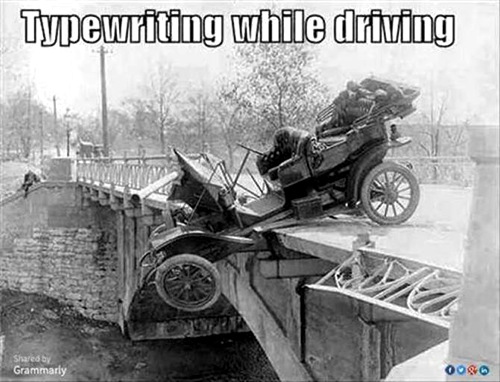 Before the Internet
What is a book?
---
Penny Holland has volunteered to be the newsletter's humor editor. We hope to tickle your funny bone on a regular basis. If you have any pictures, cartoons, or jokes that might be appropriate for this august publication, please send them to Penny at
---
by Robert Elphick, MAGIC*
Another selection of emails that are up to no good. Never click on anything in an email that is even only slightly suspicious. Macs are only vulnerable to malware that you invite in by clicking on the links or zip files in these emails.
---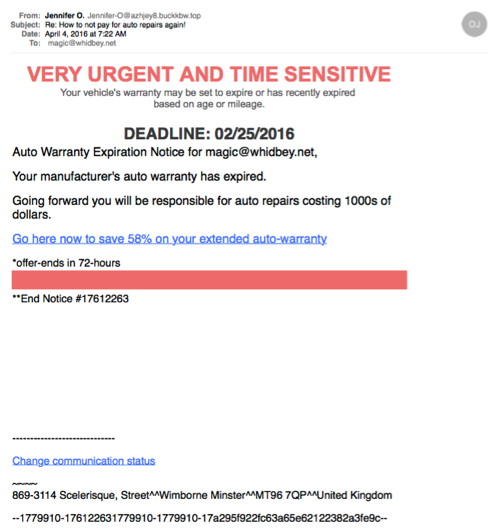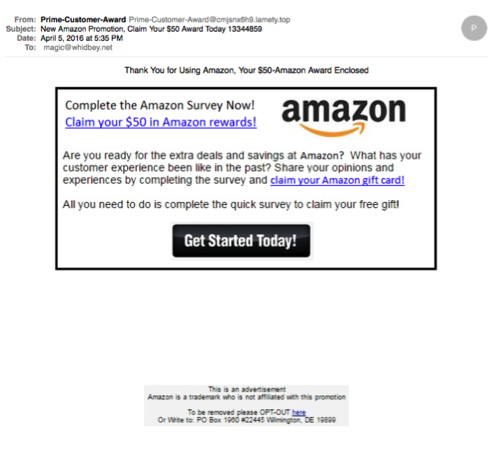 ---
iCloud for Photos
by Ron Sharp, MAGIC*
I helped a women with her photos situation. Her iPad was full and she didn't have anything backed up. So I set up iCloud for her. "So now," I said, "your photos are backed up with iCloud, and you don't have to worry about syncing or transferring photos from your iPhone or iPad to the MacBook. All the photos you take with the iPhone or iPad will be synced to and viewable on your MacBook automatically and you've got a little room to spare on your iPad." "Wow," she said, "that's wonderful."
And this is how it works. Turn on iCloud Photo Streaming on your all your devices, iPad and iPhone and Mac. This syncs the last thirty days of photos, up to 1000 photos, with all your devices. Another advantage is that you don't have to be as concerned about overloading the your iOS devices.
Then also turn on iCloud Photos Library on your MacBook or iMac. This will backup your photos including saving the recent ones. There you go, it's quite easy. You can set the preferences to also keep full resolution photos on your Mac providing there is enough space.
If you don't want to use iCloud for your whole library, then you will need to move any images you want to save from the Photo Stream album on your device to another folder within a month. Use the Camera Roll folder on the iOS device or import to the Photos library on the Mac.
If you want to be able to see all your photos on your iOS device, then turn iCloud Photos Library on your iPad and/or iPhone also. This will enable you to view your whole library, but the advantage is that it saves storage space on your device by using only thumbnail images until you click on one. Then it retrieves the full resolution image from the cloud. If your Photos Library is really large, you may not have enough room even for thumbnails on your iOS device. You'll need to check the amount of storage on your device and then check the size of your Photos Library. You can find your Photos Library in the Pictures folder of your home folder. Select it and then click "Get Info" from the Finder File menu to find the size of the Library.
Since your photos will all be synced, then when you delete a photo from one device it'll be deleted from all devices. There is a way to retrieve a photo you accidentally delete. Deleted photos go to a trash folder and are retrievable from the trash for another thirty days.
Some iCloud options seem confusing, but once you know how they work, they're really convenient and designed to work well with multiple devices.
You can find the notes for the MAGIC iCloud presentation at: iCloud, a summary of what you need to know.
Wizard note: Ron has put a number of articles of "Tips and How To" on his website - check them out at http://www.machelptech.com!
---
iCloud and iCloud Drive
by Ron Sharp, MAGIC*
I was asked at the last MAGIC meeting the difference between iCloud and iCloud Drive. I hope my answer was understood but here's a way to visualize it.
You can think of iCloud as a term for folders in the cloud, which means folders not on your computer but stored on Apple's servers. For each application that you use with iCloud capabilities, there is an iCloud folder that stores your documents. You can turn on iCloud for applications in Settings on iOS and in Preferences on OSX.
The iCloud Drive option gives you a folder on your desktop Finder window that stores what you put in it, in iCloud. The iCloud Drive folder isn't associated with any particular application, you can store any documents in it. All the documents you put in it can be accessed on any of your devices that you have set to use iCloud Drive. It's similar to Drop Box but easier to use in my opinion. And with any iCloud option you use, your documents will be safe if your computer dies. And in that case, when you get your computer repaired or replaced and go to your iCloud account, all your documents will be there.
---
Go and the Success of AI
by Ron Sharp, MAGIC*
I read an article you may have missed about Artificial Intelligence (AI) and Go. I'm not talking about the Go menu on your Finder Desktop menubar. Wired magazine's article was about AlphaGo, an AI system that beat Lee Sedol at the "enormously complex" Japanese game of Go. For an AI machine to beat one of the worlds best players at this game was thought to be improbable for at lest another 10 years.
The thought of this kind of progress in AI might be a little scary to some. Computers and robots are going to take over the world, right? Well the sc-fi movies make for good entertainment when everything goes wrong. But the great thing about this article is it showed through the events of the five game Go match, that both the machine and the human learned from their opponent. In game four, the only one that Lee Sedol won, he made a move that AlphaGo had not anticipated.
There is praise for the mastery to build such an intelligent machine to play this game so well, but also for the independent human thinking that enabled Sedol's "brilliant" move that was dubbed "God's Touch." The conclusion is not man versus machine, but what we can learn together.
---
MAGIC, the Macintosh Appreciation Group of Island County, serves people who use Macintosh computers, software and peripherals. Our goal is to share information and get answers to questions to make us more productive with our use of technology. Our monthly meetings give us a chance to discuss computer problems and share ideas with other Mac users, feature speakers on specific topics, and to keep apprised of Apple news.