Newsletter
September 2016
Newsletter Editor:
In This Issue:
MAGIC MUG News
Software Updates
News, Information and Stories (OS-X)
iPhones, iPods, iPads, Apple TV and AppleWatch (iOS)
By The Way
* Indicates author is a member of MAGIC
---
Meeting information
Day:
The 3rd Wednesday of the month. September 17, 2016 this Month
Location:
Unitarian Universal Congregation of Whidbey Island (see map.)
Time:
4:00 p.m. - 6:00 p.m.
Presentations:
• "Finding Answers ... to computer questions" with Robert
• Q and A with Robert
Suggested Donation:
$2 to offset room rental.
Do not forget to bring your used ink cartridges.
MAGIC will dispose of them for you and make some change for the group.
---
Minutes of the August 17, 2016 Meeting
by Penny Holland, MAGIC Secretary*
The August monthly meeting of MAGIC, held at the Freeland Unitarian Congregation Meeting House, was called to order at 4:10 by Robert Elphick. About 18 people attended the meeting.
PRESENTATION
Today's presentation on Spreadsheets and the Numbers app was presented by Ron Sharp, who is also our MAGIC Newsletter Editor.
Prior to this presentation Ron said he had to update his old Numbers program to the most current one. Afterwards he was relieved to see that all his old spreadsheets opened and also the old Numbers program was compatible.
Ron began with a short Keynote presentation. When you first open Numbers, there is a choice of over 30 templates. He demonstrated the use of the various buttons on the top of the window. There is a drop down menu for common functions, or a way for you to create your own formula. Different graph types are available. You can add text (with Text button) or Shapes, and also Media, such as movies or music. The Comment button allows you to make a comment attached to a particular cell. Way to the right, the FORMAT button gives various spreadsheet formats to choose from.
Ron recommended Apple's Website: support.apple.com/numbers. This is a great place to get help with the Numbers program.
Ron opened a new Numbers document and chose a business template, which comes preloaded with a typical invoice which you can change to fit your own needs. Clicking on text, you can then format that text on the right side with the Text tab.
The little circle in the upper left corner is where you can grab and move the table. The letters across the top of a table correspond to the columns, and the numbers along the left edge correspond to the rows. You can click and drag on either of these headers to make more rows or columns. Once you have set up your business page the way you wish, you can save it under whatever name you choose. It will then be saved under "My Templates."
Next Ron showed us another spreadsheet he had started before the presentation. Clicking on the line between columns allows you to change a column size. Or you can use the formatting menu on the right. Selecting "FIT" will make the column width just fit the data inside the cell. Similarly, you can click between rows and drag to increase the height of that row. You can add a column or row before or after a given row or column. Using the Cell tab in the formatting window, you can affect the lines around a cell, such as darkening or color changing. If you select a column, you can then specify what kind of data goes into those cells, such as currency (with $) or text, or dates, etc.
Tapping on a cell where a formula has been used will show other cells that have contributing data. If you double click on a cell it will show the formula used to create it. Here's how to create a formula: Do a shift/click in a column of cells and click on the formula button and choose, for instance, Sum, to have these cells add up at the bottom for a total.
You can make a secondary table, such as Expenses. Use the Table button to select another table. To bring a total or a number from the cell of this table into a cell in another table, create a formula to specify that the cell is going to equal another cell (or a combination of several.)
You can create a formula in any cell. Or select a cell you want to add a comment in, and then click the comment button. A little comment window will pop up for you to type a note on. This leaves a little yellow mark in that cell, noting that there is a comment attached.
In another demonstration, Ron made a table of MAGIC attendance. He then showed how to click on the Chart button to display a line graph or a scatter chart built from the table data. From the scatter chart, you can go further on the Formatting window, showing such things as Trendlines. He also made a bar chart to show the monthly attendance. Use the format window to name the Bar chart, Also names can be added to the x- and y-axis, plus much more formatting. He showed how you can add shapes and play around with colors, sizes and layers.
This version of Numbers doesn't have a Print View, but if you select Print you can see how the printout will look from that window.
You can save your spreadsheets and share via iCloud, or email, or use AirDrop to send to local computers, or add a spreadsheet to a text file.
As a test before this presentation, Ron had Gary send him an excel spreadsheet. Ron opened it in Numbers and it didn't appear to change. Under the File Menu, you can Export a Numbers file as an Excel document (.xlsx)
Gary asked how you can create separate sheets and have them "connected". Use the + sign at the top left of the document to create new sheets. These sheets can easily share data.
To transfer information between a data spreadsheet and the Apple Contacts, for instance, you can Export and Import as CVS files.
BUSINESS MEETING
Essentials classes have finished. We are now conducting Beyond Basics Classes taught by Robert Elphick. Classes are August 16, 18, 23 and 25th, from 1:00 to 4:00, at the Pacific Rim Institute in Coupeville.
There may be a HTML class in the future. Robert will announce more about this in the future. There appears to be some interest by several of our members for this class topic.
Bethany Kennedy announced that Freeland based store, A-Tech, is back in business and has been restructured so that the website can be used for online classes beginning September. Two of the class topics will be security and backing up. Go to www.A-tech.online.com to check out the website and what they offer.
Gary McIntyre gave the treasurer's report: We have $7003.78 in our account as of the first of the month.
Q&A - led by Ron and Robert
Q: I want to make a basic spreadsheet for my monthly bills. Whom should I ask for help? A. Make a basic drawing of what you want to do, and either ask Ron or Robert.
Q: I am noticing in my Mail, some of my emails are disappearing. I am using Apple Mail program. I have an IMAP accounts.
A: The IMAP account is not on your computer, actually the data is located on the server's website. You have to manage this account online, rather than on your computer. The alternative is to find out how you can also copy these emails onto your computer. Or you can have POP accounts which you can manage directly on your computer. It could be that the server might have marked these "lost" emails as spam. (Nobody at the meeting has found a solution to this particular problem, so someone needs to come to your house and have a look at what is going on on your particular computer.)
Q: I have experienced some crashes lately when trying to print a document from Preview. Once the computer went blank and shut down with a loud audible tone of 4 beeps. Other times the crash is silent.
A: If you have a bad RAM chip the computer is trying to tell you something, and it can make that beeping sound. Somebody needs to take a look at your computer to see what is wrong. It's probably not associated with printing, but it might be. Another idea is to talk to A-Tech in Freeland, which is near where you live.
Q: I recently put El Capitan on my 21 inch desktop. I got a full screen and couldn't go anywhere else. What happened?
A: You are probably in full screen mode. Drag your mouse up to the top of the display window. Now the menu will show up again. This a new "feature" for Mission Control. You can set up from 1 to 4 Hot Corners so you can use you mouse into any of the 4 screen corners to jump quickly to various screens of your choice. (Go to System Preferences -> Mission Control to set up Hot Corners.)
Q: I'd like to be able to put my music choices onto my devices but not onto my wife's computer and devices. Is that possible?
A: One way is to set up separate accounts , each of you with your own Apple passwords. If you already have a single account set up, and you make this change, be aware that you will be starting over and you will lose all the music and apps for the new account that you originally bought. Another solution is to go into iTunes and see that all devices are listed separately. You can choose a particular device and tell what music to load on this device. Then you can select other music for another device. You have to be able to connect your devices together before you do this.
Comment: I ordered some extra memory from OWC online. My box came empty and I had to talk to them and tell them the memory chip didn't arrive. Also I went to "I build Macs" and got a rebuilt MacBookPro. He gave me the latest graphics card, but it doesn't work with Photoshop. Beware!
The meeting was adjourned at 5:45
---
MAGIC Moments
Classes
by Bethany Kennedy, VP Education *
Here are the dates for the upcoming "Building Websites with HTML" classes.
Wednesday, November 23rd 1PM - 4PM
Wednesday, November 30th 1PM - 4PM
Wednesday, December 7th 1PM - 4PM
Limit 20 people
These classes will teach students to use HTML, CCS, and Javascript to build or maintain websites. Any text editor can be used to produce the code.
At the latest Board of Directors meeting, there were proposals and discussions on providing education on line which included online interactions with the teachers for those who are unwilling or unable to travel to classrooms. We will announce more on this when some of the details have been worked out, tried, and tested.
Swaps and Sales
Don't forget to check out the swap page of this website. There is a nice 27" iMac on there now.
Volunteers Please
I am still looking for a few good people to help with some easy tasks that will also increase your knowledge substantially. Tasks include:
Check out all the links on the Links page of the Website
Check out the Tricks/Tips page for obsolete material
Check the Software page for updates and obsolete references
Check the Hardware page for updates and obsolete references
Check the mentoring page and contact the mentors to find out what expertise they would like added to their listing so that members will be able look up mentors by expertise and experience.
Pick any one (or more) and help your club and learn some new stuff!
Note: This Software Update section of the newsletter lists the most relevant Apple updates. Not all updates are listed for all products. Additionally, I'll add other pertinent updates on occasion.
Recent Security Updates for OS X and iOS
from Apple
The company recently released several bug fixes and security improvements for its products. These close a nasty security breach possibility.
Apple security updates
Wizard sez: MAGIC strongly recommends that these updates be performed ASAP.
macOS Sierra is set to launch on September 20
by Leah Yamshon, macworld.com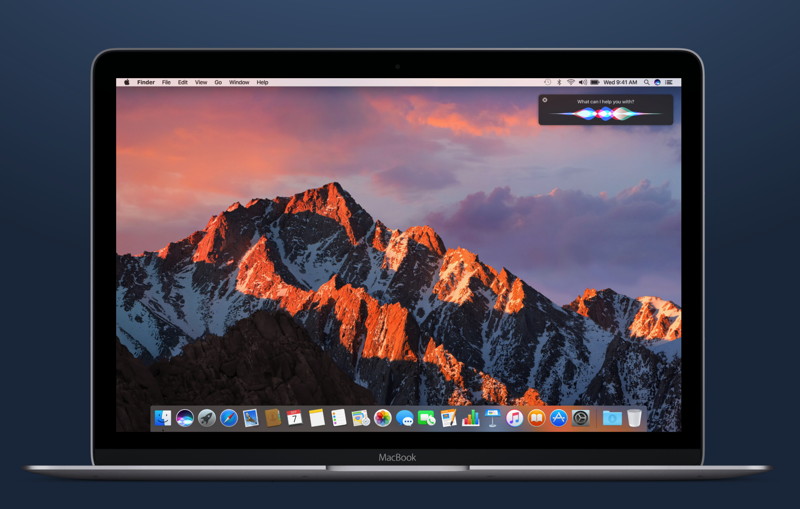 We barely heard a thing about the Mac and macOS during Apple's big iPhone-centric event on Wednesday, but it turns out that Tim Cook had something planned after all. Shortly after the event wrapped up, Apple revealed that macOS Sierra, the company's next operating system for the Mac, will hit the Mac App Store on September 20.
Apple gave us a sneak peak of Sierra during the company's annual Worldwide Developer's Conference in June. It's the first OS for the Mac that includes Siri, and will also bring Apple Pay to the Mac. We're also excited about Optimized Storage, Picture in Picture, Tabs, and Universal Clipboard. Oh, and changes to Photos, too.
You'll find the macOS Sierra update in the Mac App Store in a few weeks, but in the meantime, you can learn more about macOS Sierra by reading the articles below:
---
iWork now supports real-time collaboration
by Roman Loyola, macworld.com
Multiple users can now work on the same documents at the same time.
At the iPhone 7 event, Apple announced the ability of real-time collaboration for its iWork apps. The feature allows users to work on a Pages document, Numbers spreadsheet, and Keynote presentation at the same time.
During the iWork demonstration, Keynote was used to show that multiple users were editing a presentation during the event. A Participants list in Keynote showed the users working on the presentation, each represented with a different color.
Apple said that the real-time collaboration feature works across platforms on the Mac, iPad, and iPhone. Why this matters: The inclusion of real-time collaboration makes the app suite more competitive with Google Docs, which has had real-time collaboration for some time. However, many iPad users find the iPad implementation of Google Docs less than optimal. Real-time collaboration is a feature many iWork [users] have wanted for a long time.
---
Dictation on your Mac
by Jeffery Battersby, Macworld
Instead of pointing, clicking, and typing, you can use your voice for input on your Mac.
Let us take a quick look at your Mac's built-in dictation features.
I can hear you now
You may think you have to wait for Siri to appear in macOS Sierra before you can talk to your Mac, but your Mac already has a way to listen to everything you say and to turn what it hears into text. You can enable this feature, which supports over 30 languages and many more dialects, using the Dictation & Speech preference in System Preferences.
Apple's speech to text features are turned off by default, so before you can use this feature you need to turn it on.
Open System Preferences.
Click Dictation & Speech, which you'll find in the middle of System Preferences' fourth row.

Click the radio button that says On. You will see a message warning you that using your Mac's dictation option the way it's currently set up will send your spoken text to Apple to be converted.

Click Enable Dictation. The default keyboard shortcut to begin dictating is to press your Mac's fn key twice. If you aren't using an Apple keyboard with an fn key, make note of or choose a different shortcut key.
Let's give this a test:
Open the TextEdit app.
Select File > New to create a new document.
Tap the fn (or your selected shortcut key) twice and began speaking to your Mac.
Note that what you say will almost immediately begin to appear on your screen. You should also note that your normal speech doesn't make for very good text, because your normal speech doesn't usually include punctuation. So, let's work out a little "speech-to-text".
Learning to speak again
Instead of your normal speech, speak the following italicized text exactly as it's written, but first, press the fn key twice:
This is great
Exclamation point
I'm using Apple's speech to text feature
Period
New paragraph
Pretty great
Comma
Isn't it
Question mark
When you're done, press the fn key.
As you can see, this isn't exactly pretty sounding speech, but, as you can also see, what you said is exactly what appears on the page. And that's pretty great!
So, about that warning
By default, Apple's dictation feature uses Apple's servers to convert your speech to text. This can be a problem, because whatever you're saying gets sent across the Internet, converted to text, and sent back to you; and if you don't have access to the Internet you can't use this feature. So let's remedy that:
Open System Preferences.
Click Dictation & Speech.
Put a check in the box that says Use Enhanced Dictation.
You Mac will download the speech-to-text translation files to your Mac's hard drive. As soon as the download is complete you'll have access to the dictation feature without an Internet connection and you don't have to worry about your romantic love poetry traveling to infinity and beyond to get turned into text.
Everything You Need to Know About Apple's New Jet Black iPhone 7 and Wireless AirPods
by Tyler Toner, idropnews.com
The iPhone 7 is officially here, and while many of the new device's features had already been leaked on social media, it became clear during Apple's presentation this morning that the sum really is more than its parts. Introduced at an Apple event this morning at the Bill Graham Civic Auditorium in San Francisco, CA, Apple's Senior VP of Worldwide Marketing Phil Schiller presented "the most singular, most evolved presentation of [the iPhone] design" yet. Schiller highlighted 10 new features found in the iPhone 7 and iPhone 7 Plus, spending a bit of time highlighting each.
Beginning by highlighting the design, Schiller introduced the new glossy "Jet Black" and more matte "Black" finishes, as well as the re-engineered, force sensitive and solid state Home Button that integrates with Apple's new Taptic Engine. Perhaps the most exciting design feature for users, however, is the fact that both the iPhone 7 and 7 Plus devices have been completely redesigned with water and dust-resistant enclosures.
Schiller then moved on to demo the impressive new cameras for both devices. The new iPhone 7 camera features optical image stabilization, a wider aperture to let in more light, a high-speed sensor, new true-tone flash, and a new image signal processor. As expected, the iPhone 7 Plus features two 12 MP cameras - one featuring a wide angle lens and one featuring a telephoto lens, allowing true optical zoom up to 2x and software zooming up to 10x, as well as the new ability to take photos with a shallow depth of field for stunning portraits. As Schilling pointed out at the end of his demo, the new camera on the iPhone 7 Plus is the best camera ever created for a smartphone, and will likely be, for many users, the best camera they've ever owned.
Third on the list was the Retina HD Display, that Schiller claimed to be the best on any smartphone. The new display is 25% brighter, and features a wide color gamut with cinema standard colors, as well as the 3D Touch layer.
The iPhone's speakers were next on the list, with both the iPhone 7 and 7 Plus featuring stereo speakers with a huge jump forward in audio quality. Both phones feature speakers on both the top and the bottom of the device, providing the user with twice the volume and improved sound quality with an increased dynamic range.
Probably the most controversial aspect of the iPhone 7 and 7 Plus has been Apple's decision to axe the traditional 3.5mm headphone jack found on every previous version of the iPhone (and iPod, and almost every other audio-capable device in the past hundred years). Schiller pointed out during his presentation that only Apple has the "courage" to make such a bold move, and that the "ancient, analog, single purpose" 3.5mm connector simply took up too much room in such a small device packed with so much new technology. Included in the box with the iPhone 7 and 7 Plus will be Apple's brand-new Lightning-enabled EarPods, as well as an adapter for users that prefer to use their own devices that utilize the traditional 3.5mm connection. What Schiller failed to address, however, is the complaint that users listening to music on Lighting-enabled headphones won't be able to charge their phones while listening - a sacrifice Apple seemed willing to make when designing the iPhone 7 and 7 Plus.
After introducing the EarPods, Schiller moved on to demonstrate the oft-rumored wireless AirPods that have seen leaks and concepts making the rounds on the internet for the past several months. The AirPods include a brand new, Apple-designed "W1" chip for intelligent, high-efficiency playback with a consistent connection. The AirPods can detect, and only play when placed in a user's ears for maximum battery efficiency, as well as the ability to use only one AirPod at a time if desired. Users can double tap the AirPods to access Siri and give commands via built-in microphones on both AirPods. The AirPods offer 5 hours of playback on a single charge, and can be recharged in the case, which itself provides the AirPods with an additional 24 hours of battery life. Setup across devices is incredibly easy, with users simply opening the case near their iPhone, Apple Watch, or Mac to sync.
Schiller went on to discuss the future of Apple Pay, claiming that over 90% of wireless transactions/contactless payments today use the service. Schiller claimed that Apple Pay would launch in Japan, with Japanese iPhone 7 and 7 Plus devices including "FeliCa" technology (Japan's version of NFC), late in October. Alongisde Apple Pay, the company will launch Transit directions in Maps for Japanese users later in the fall.
To round out the presentation, Schiller highlighted the brand-new A10 Fusion chip featured in the iPhone 7 and 7 Plus. The 64-bit, four-core CPU contains 3.3 billion transistors. 2 "High Performance" cores offer 40% faster processing than Apple's A9 chip, and 2x faster processing than the A8 chip - for reference, the high performance chips process 120x faster than the chip on the original iPhone. The other 2 "High Efficiency" cores run at 1/5th the power of the High Performance cores, and are utilized for low-power tasks such as checking email. The cores are controlled by an Apple-designed performance controller, and result in the "longest battery life ever in an iPhone", providing the iPhone 7 on average 2 hours more battery life than the iPhone 6s, and the iPhone 7 Plus on average an extra hour of battery life over the iPhone 6s Plus. The chip also features a new GPU, which is 50% faster than the GPU found on the A9 chip, and 3x faster than on the A8 chip. The new GPU provides console-level gaming, with Heather Price of ThisGame studios demonstrating their new graphically-intensive title Oz Broken Kingdom on the device. The new A10 chip is the most powerful chip ever put in a smartphone.
While Apple didn't introduce any ground-breaking new features into the devices, the impressive new cameras, gorgeous new display, and incredible performance still make the iPhone 7 and 7 Plus the most powerful smartphones on the market today. The devices will be available for pre-order on September 9, and will begin shipping on September 16. The iPhone 7 will be available for $649 for the 32GB model, $749 for the 128GB model, and $849 for the 256GB. The iPhone 7 Plus will be available for $769 for the 32GB model, $869 for the 128GB model, and $969 for the 256GB model.
---
Apple Watch Series 2 Officially Unveiled, Featuring Brighter Display, Dual-Core CPU, GPS, and More
by Troy Thompson, idropnews.com
Apple officially took the wraps off its hotly anticipated, second-generation wearable device, which the company is calling Apple Watch Series 2.
Echoing the sentiments of previous rumors about the device, Apple's 2nd generation wearable will feature a number of enhancements over its predecessor — primarily driven by the forthcoming watchOS 3 software update, but also many of which have been implemented under-the-hood.
First and foremost, Jeff Williams, Apple's Chief Operating Officer, touted how the Apple Watch Series 2's display is impressively twice as bright as the original Apple Watch's display — thus, in his own words, rendering it "the brightest display Apple has ever shipped on a product."
Apple's 2nd generation wearable will also feature full waterproof certification, offering protection at levels up to 50 meters under water. And while the company stopped short of indicating if, or what level, of IPXX waterproofing certification the Apple Watch Series 2 is equipped with, Williams did unveil that Apple has inherently redesigned the interior speaker of the device — so that it will automatically eject any water that manages to seep in during your water-submerged workout. Either way, Apple assured users that, through the company's extensive testing of the device, they'll be able to submerge themselves (up to 50 meters, or roughly 164 feet) under water, with full confidence.
Apple Watch Series 2 will also feature a powerful new dual-core processor — the 'S2'. Williams touted on stage how the device renders even the most comprehensive watch OS apps at a smooth as butter 60 fps refresh rate.
Additionally, as previously rumored, the Apple Watch Series 2 will feature advanced GPS tracking, which will not only help in keeping better track of your workout statistics, but also aid, in conjunction with watchOS 3, in the planning of outdoor, GPS-based activities in unfamiliar areas.
Watch Series 2 cases will be available in both aluminum, stainless steel, and, in addition, Apple unveiled an all-new, proprietary 'White Ceramic' case material — which Williams touted as being an impressive 400% stronger than stainless steel, while offering a shiny, aesthetically pleasing and comfortable to wear "pearl-like" surface.
Pre-orders for a standard size 42mm Apple Watch Series 2 will commence on Friday, September 9th, with the retail price set at $369. The first units will begin shipping shortly thereafter, on September 16th.
---
What the iPhone 7's New 3D Touch Home Button Means for You
by Dallas Thomas, wonderhowto.com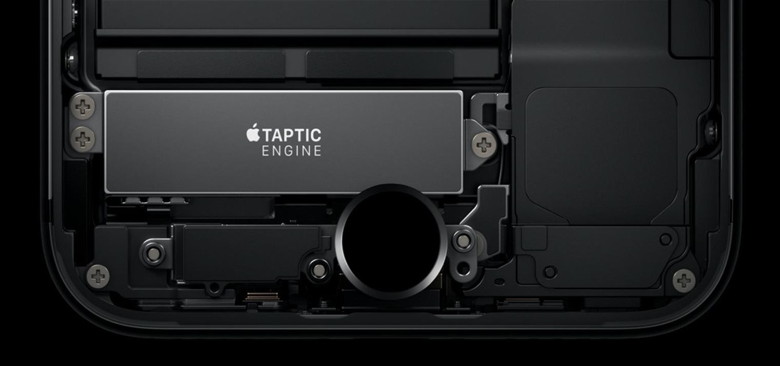 Among the many new changes ushered in by the iPhone 7, only one has the potential to completely change the way you interact with your smartphone—a new 3D Touch-enabled home button. Instead of the mechanical click we've grown accustomed to, your home button will now behave like the rest of the phone's touch screen interface. It's a move that finally brings consistency to the way we interact with our iPhones. Instead of having to physically depress a mechanical button to perform core functions, you can now tap, long-press, and 3D Touch your home button just like the rest of your phone's interface. Some might miss the satisfying click from the old setup, but the move to a capacitive home button with pressure-sensing capabilities allows Apple to pack in some additional features—most notably, a new IP67 dust and water resistance rating.
The iPhone 7's non-mechanical home button helps make waterproofing possible.
Image via Apple
Additionally, it allows room for a new and improved Taptic Engine, which provides subtle, pinpoint vibrations to make your touch interactions feel a lot more real. This will certainly help make the iPhone 7's click-less home button feel a bit more like a real button when you press it.
The new 3D Touch home button makes room for a better Taptic Engine.
Image via Apple
Touch ID is still supported, so the new home button will let you unlock your iPhone with your fingerprint, as well as provide authentication for Apple Pay and other services. Then, of course, all of the gestures from years past are still present, including Siri's long-press shortcut, the double-tap gesture to see your recently-used apps, and triple-tap gestures to access Accessibility features. But Apple's even providing a new API for developers to interact with the new 3D Touch home button and its fine-tuned Taptic Engine, so be on the lookout for new gestures and features coming to your home button in the future.
---
Why Apple's New Dual-Lens Camera on the iPhone 7 Plus Is Awesome
by Justin Meyers, wonderhowto.com
For photographers, the "plus" in the iPhone Plus models used to mean optical image stabilization (OIS), but now that the iPhone 7 and iPhone 7 Plus both have OIS on board, that "plus" has moved onto something else—the dual-lens camera.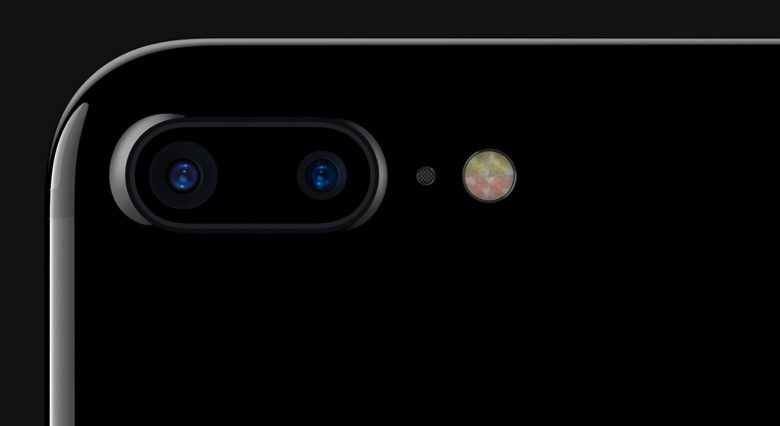 The new 3D Touch home button makes room for a better Taptic Engine.
Image via Apple
Actually, the new dual-lens setup on the iPhone 7 Plus is a much bigger deal than OIS ever was. While OIS stabilizes the image before it's converted to digital information from the sensor, creating a much cleaner photo, two lenses working together in unison unleashes a whole world of possibilities. Android phones such as the Honor 6 Plus, LG G5, and Huawei P9, among others, already had dual-lens camera systems, but Apple's focusing on two main aspects to win people over: a zooming feature that you'll actually want to use, and a portrait mode with a shallow depth of field that will make your subjects pop out like never before.
Dual-Lens Camera Quick Specs:
12 MP, 28 mm wide-angle lens with ƒ/1.8 aperture
12 MP, 56 mm telephoto lens with ƒ/2.8 aperture
2x optical zoom for photos and videos
Up to 10x software zoom for photos
Up to 6x software zoom for video
---
Apple pushes new EarPods and AirPods for a future without headphone jacks
by Jared Newman, macworld.com
Apple removes the headphone jack from the iPhone 7, ships Lightning EarPods and an adapter instead.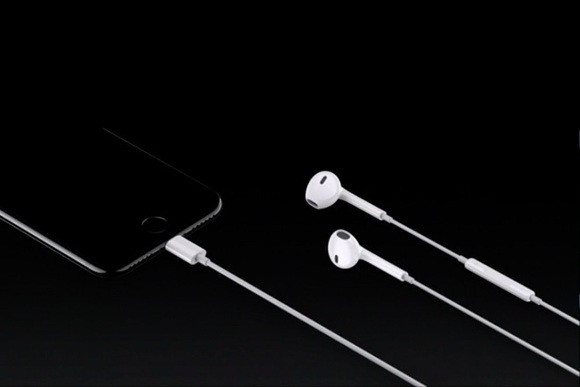 Apple will try to ease the pain of killing the headphone jack in the iPhone 7, shipping the new smartphone with Lightning-enabled EarPods and an analog adapter.
"The reason to move on ... it really comes down to one word: Courage," Apple Senior Vice President of Worldwide Marketing Phil Schiller said during the company's September news event. Schiller explained that abandoning the analog headphone jack allows Apple to make room for various other technological improvements, such as brighter displays, faster processors, and the iPhone 7's stereo speakers. The Lightning connection also allows for new headphone features, he said, including adaptive noise cancellation and higher-quality audio without an external power source.
That said, Apple didn't mention any noise-cancelling or other fancy features in the new EarPods. Instead, the company spent more time touting the wireless AirPods that will sell separately.
Actually Bluetooth Buds
While Apple made no explicit mention of Bluetooth when announcing its new AirPods, or any sort of compatibility with non-Apple Bluetooth devices, the company's store page notes that Bluetooth connectivity is supported.
Still, Apple claims that its AirPods, and their new W1 chip in particular, go well beyond the capabilities of "traditional wireless chips." The new chip can wirelessly transmit "high-quality AAC audio" (the fine print mentions testing 256 kbps AAC tracks), and instead of an often-complex Bluetooth pairing process, AirPods will recognize when an iPhone is nearby for one-tap pairing. They'll also simultaneously connect with an Apple Watch, and can pair to an iPad or Mac over iCloud.
AirPods are packed with some additional sensors as well. Infrared allows them to only start playing when they're in your ear, while an accelerometer recognizes speech and uses dual beam-forming microphones to filter out background noise. Double-tapping on either AirPod calls up Siri for voice commands.
As for battery life, each AirPod will run for five hours on a charge, and they come with a wireless charging case that brings back a few hours of runtime after 15 minutes inside. In total, the case provides up to 24 hours of battery life.
Apple plans to ship the AirPods will in late October for $159.
---
Back it up!
by Don Mayer, smalldog.com
I am surprised at how many people neglect to backup their important data, pictures and movies until it is too late and they are standing in line at our service counter seeking to have that data recovered. We have talked about backing up your Mac using Time Machine. It is so easy and drives are so inexpensive that there simply is no excuse for not having a backup.
But what about your iPhone, iPad or iPod touch? You can't just hook up a drive to them to back-up. Fortunately, Apple has given you two easy ways to backup your data from your iOS device. You can use iCloud back-up or backup using iTunes. I use BOTH and urge you to consider that, too!
iCloud Back-up
Backing up your iPhone using iCloud backup is easy. Make sure your iPhone (or iPad or iPod touch) is connected to your Wi-Fi network. Tap on "Settings" scroll down a bit and select "iCloud". Once you are in the iCloud screen you can select "Back up".
Make sure backup is turned on. If you are doing this for the first time, select "backup now" grab a nice cold brew coffee and wait for your back-up to complete. Make sure that the backup finished: Tap Settings > iCloud > Storage > Manage Storage, then select your device. The backup should appear in the details with the time and backup size.
Tell iCloud to automatically back up your device each day:
Make sure that iCloud Backup is turned on in Settings > iCloud > Backup.
Connect your device to a power source.
Connect your device to a Wi-Fi network.
Make sure that your device's screen is locked.
Check that you have enough available space in iCloud for the backup.
iTunes Back-up
To make an iTunes back-up you need to have a Mac or PC running iTunes (doh!). Connect your iOS device to iTunes with a USB cable. If a message pops up for your device passcode or to "Trust This Computer", follow the onscreen steps.
Select your iPhone, iPad, or iPod when it appears in iTunes. If you want to save Health and Activity data from your iOS device or Apple Watch paired to your iPhone, you will need to encrypt your backup. To do so, select the box called "Encrypt backup" and create a memorable password. Write down your password and store it somewhere safe, because there's no way to recover your iTunes backups without this password.
If you are a couch potato like me and don't want to backup your health and activity data you can skip this step and simply click "Backup now". To check to see if your backup was successful you can click on iTunes Preferences > Devices and you should see your backup listed.
Once you have set up iCloud or iTunes backup to be automatic you can rest comfortably that your data is safe from that unfortunate accident with the sea. The way I handle backups is to make iCloud my automatic backup and from time to time plug my devices into my Mac and back them up using iTunes. Whatever way you choose, take a few moments to give yourself peace of mind and backup your iOS devices now!
Wizard Sez: Do not backup into any cloud (including iCloud) unless you understand the risks. No cloud is safe.
---
How to set up Apple's 2-factor authentication in iOS 10
by Rene Ritchie, imore.com
How do you switch from Apple's two-step to two-factor authentication, how do you set it up, and how do you get verification codes? Here's what you need to know!
Apple originally implemented two-step verification then, more recently, two-factor authentication (2FA) system-wide. The terms are contentious in the security community — some don't consider an out-of-band token to be sufficient as a second factor — but the bottom line is this: If you want something more than just your password to protect your Apple ID for iCloud and iTunes, then this is your best and only option. And iOS 10 makes it easier than ever.
---
No iOS 10 for older devices*
by Robert Elphick, MAGIC
Apple has committed to the iOS 10 operating system for iPhones, iPods, and iPads will only work on the newer hardware. The older models will no longer be supported.
This means the following devices that are currently supported by iOS 9 will not be able to run iOS 10:
iPad 2
iPad 3rd gen
iPad mini
iPhone 4s
iPod touch 5th gen
Withdrawing iOS 10 support means no more updates. These devices will accumulate security vulnerabilities over time. Also developers will slowly phase out support for them. The iPad 2 was a very popular device - I have one and have now ordered a replacement because of this change.

by Penny Holland, MAGIC*
---
Daddy, how was I born?
A little boy goes to his father and asks 'Daddy, how was I born?'
The father answers, 'Well, son, I guess one day you will need to find out anyway! Your Mom and I first got together in a chat room on Yahoo. Then I set up a date via e-mail with your Mom and we met at a cyber-cafe. We sneaked into a secluded room, and googled each other. There your mother agreed to a download from my hard drive. As soon as I was ready to upload, we discovered that neither one of us had used a firewall, and since it was too late to hit the delete button, nine months later a little Pop-Up appeared that said:
'You've got Male'
---
If you have any pictures, cartoons, or jokes that might be appropriate for this fantastic publication, please send them to Penny at
---
---
Evil Emails
by Robert Elphick, MAGIC*
Another selection of emails that are up to no good. Never click on anything in an email that is even only slightly suspicious. Macs are only vulnerable to malware that you invite in by clicking on the links or zip files in these emails.
---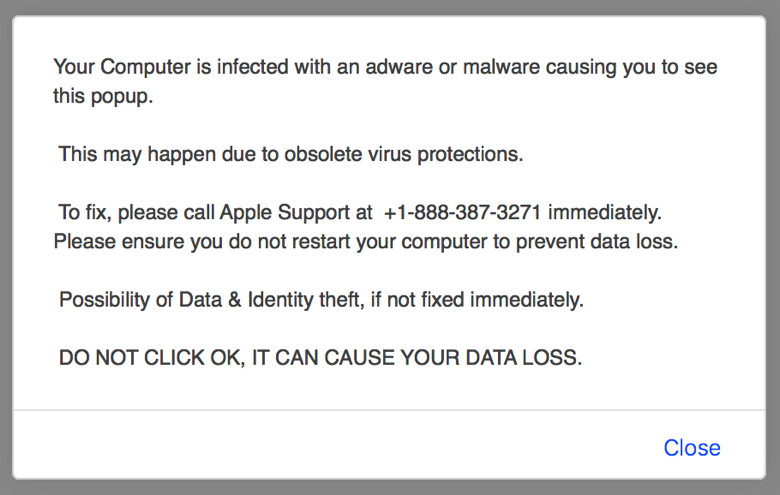 This is a false message
This zip file contains evil. Note that it came from Russia - I though they were after Democrats, not MAGIC!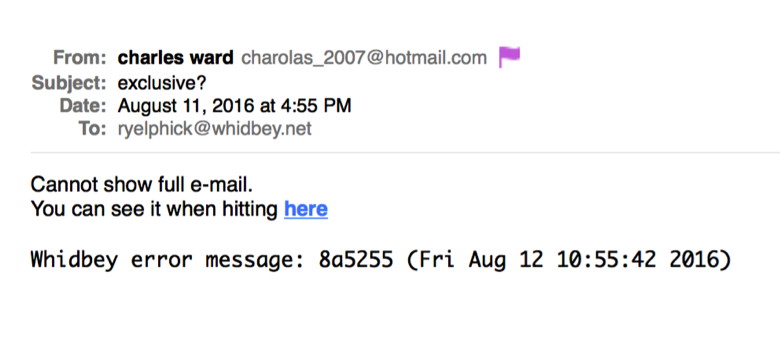 Note the use of Unglish!
Looks more professional but MAGIC never uses UPS and the from address is all wrong. Never click the link(s) on anything like this.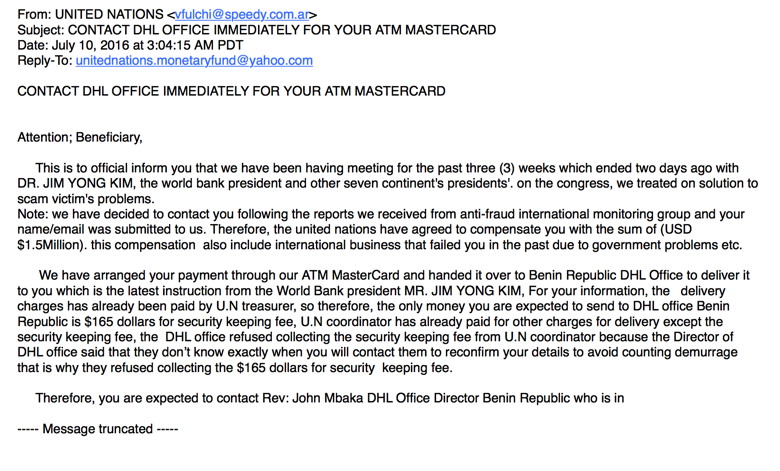 More Unglish and a suspect From address.
---
September News
by Ron Sharp, MAGIC*
Apple's September Event was Wednesday 7. Here are some of the event highlights, and what's new for September and on.
The iPhone 7's
The expected announcement was the iPhone 7 and 7 plus. Available Sept 16th.
They'll be water resistant
They have 12 MP cameras, the iPhone 7 plus has two cameras besides the front facing camera.
The display is 25 % brighter
The A10 Chip is twice as fast as the iPhone 6
LTE is 3 times faster
Two speaker stereo
New Jet Black finish option
AirPods Apple's wireless headphones (earbuds),
available late October
Note: The iPhone 7 will not have a headphone jack. But don't panic, the phones will come with a set of headphones that plug into the lightning port and an adaptor so your old headphones will also work with the lightning port.
iOS 10, the newest iPhone and iPad operating system, available Sept. 13. Some of iOS 10 highlights are:
many more messaging functions
Siri now works with apps
You can make reservations right from the Maps app
The new Home app lets you control home functions such at lights, locks and temperature.
More games: A new Super Mario Run for iOS.
Redesigned Music app and News app, and more.
Real-time collaboration with iWork,
One document can be worked on from multiple devices simultaneously.
New Apple Watch 2, available Sept. 16.
Also a special edition Apple Watch Nike+
Watch OS 3, new watch operating system
new health and fitness apps.
you can now switch watch faces on the fly.
MacOS Sierra, new Mac operating system available Sept. 20. Early warning - here's the list of Macs that will run macOS Sierra, according to MacWorld:
MacBook (Late 2009 and later)
MacBook Air (2010 and later)
MacBook Pro (2010 and later)
Mac mini (2010 and later)
iMac (Late 2009 and later)
Mac Pro (2010 and later)
You can read more about Mac OS here: Macworld, FAQ Mac OS Sierra.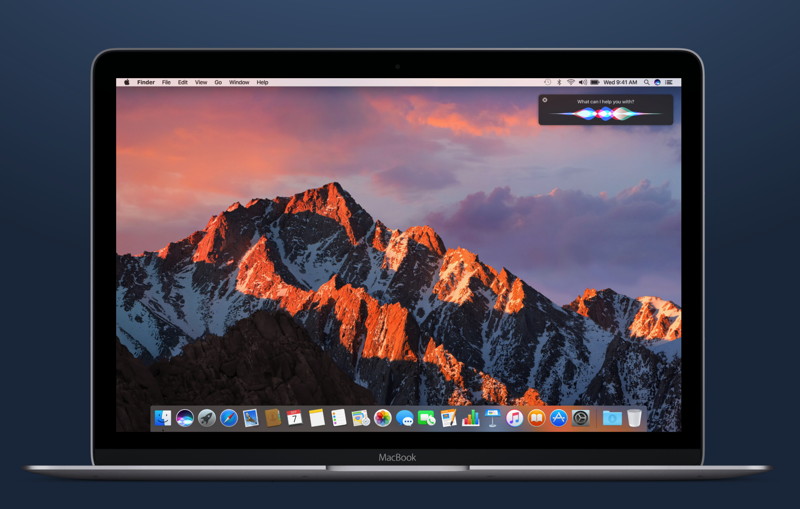 ---
Widevine Media Optimizer
by Ron Sharp, MAGIC*
If you happen to notice this file, or a message about updating this file and don't know what to do, here is some information. Widevine Media Optimizer is a browser plugin by Google that supports video formats. In particular, it is used when you use Hoopla media. If you don't use Hoopla, you most likely don't need this plugin.
On a Mac you can go to your hard drive and go into Library->Internet Plug-Ins, you can delete it from there, it'll be something like WidevineMediaOptimizer.plugin, just delete the little sucker.
Apple makes the Library invisable to most users (for good reasons) so to find it you need to make the Finder active, Hold down the Option key and then click on the Go menu item and the Library will now be clickable,
---
MAGIC, the Macintosh Appreciation Group of Island County, serves people who use Macintosh computers, software and peripherals. Our goal is to share information and get answers to questions to make us more productive with our use of technology. Our monthly meetings give us a chance to discuss computer problems and share ideas with other Mac users, feature speakers on specific topics, and to keep apprised of Apple news.