Newsletter
November 2017
Newsletter Editor:
In This Issue:
MAGIC MUG News
Software Updates
News, Information and Stories (OS-X)
iPhones, iPods, iPads
AppleWatch, Apple TV, HomePod
Humor
Malware and Mischief
By The Way
* Indicates author is a member of MAGIC
---
Meeting information
Date
15, November, 2017
Time
4:00 to 6:00 p.m.
Presentations:
• "Collaborative Tools Using Dropbox, Box, iCloud Drive and Google Drive" with Prescott
• Q and A with Robert
Location:
Unitarian Universalist Congregation of Whidbey Island (see map.)
The featured program for the MAGIC meeting on Wednesday, November 15 is about the cloud applications for storage and collaboration. Common applications are Dropbox, Box, iCloud Drive and Google Drive. Large files can be uploaded and reviewed by others on a project. Learn how to register with one of these, create files and folders, share with other people and sync those files for easy access from your computer, even when not online. Prescott and Ron Sharp are the presenters which begins at 4 p.m.
The public is welcome and membership is free. A $2 donation is collected at the door to help offset our facility rental expense.
We welcome help from attenders who can come early with setting up tables, chairs, lowering blinds on sunny days, etc. Those who can stay late, we appreciate help putting away tables, raising blinds, etc. Don't forget to bring your empty ink cartridges for recycling.
Volunteers are needed to help plan our December 20, 2017 MAGIC-al Holiday party. Please contact Prescott at We'll be raffling off prizes, trading goods, offering clinics with one-to-one help, serving treats, viewing comical pictures and collaboratively writing a short story. Got a topic you want individual instructions with? Let us know. ---
Helpers are welcome to come early and help set up.
Do not forget to bring your used ink cartridges.
MAGIC will dispose of them for you and make some change for the group.
---
Minutes of the Meeting, 18 October, 2017
by Penny Holland, Secretary *
The October monthly meeting of MAGIC was held at the Freeland Unitarian Congregation Meeting House from 4 to 6 PM. There were about 26 people in attendance. President, Robert Elphick, called the meeting to order at 4:00.
PRESENTATION
The First hour was devoted to a presentation on Calendars given by Gary McIntyre.
NOTE: If you go to the MAGIC website, this presentation will be Available as a KEYNOTE slide show (5 Mbytes) or a PDF format file (2.9 Mbytes).
Some features and uses of CALENDAR
DOUBLE CLICK on a day of the calendar to create a new event. Type in the name of the event, then click on the start time. You can change hour, minutes and AM/PM by clicking on the various parts of the time. For a repeating event, you can set the repeat for every day, every week, every month, etc. until...and you set the end date. Use CUSTOM to create repeating times such as every first Monday of a month, for instance. ALSO in the TIME field you can select ALL DAY. You can also set up alerts to remind you of dates you set. If you put in travel time that will be accounted for in your alert time. Under ADD INVITEES, if you add someone's name who is in your contacts, that person's contact info will show up, and an invitation to the event will be sent to that person. Under ADD LOCATION, it will bring in from "Maps" the location and will calculate drive time. Clicking on this feature will bring up driving directions, drive time, maps etc.
When you click on the word 'CALENDARS' on the top of the window you can see a sidebar showing the different calendar categories that you've created. Clicking again on 'CALENDARS' will hide the sidebar.
If you Right Click on a calendar date, it will bring up a quick view of the event window. You can also select an event and COPY and PASTE it elsewhere. Or you can click and drag to move the event to another date.
LOOKING AT OTHER BUTTONS:
Look under the menu Calendar>Preferences>General where you can set up your default calendar. For people who work, you can put in "DAY STARTS AT:" and "DAY ENDS AT..." so that the computer will calculate driving time depending on whether you are at work or at home.
Pushes from Facebook will show up on the calendar if you allow them in Preferences.
Preferences>Alerts can be customized according to how much lead time do you need for certain events.
Preferences>Advanced you can turn on Time Zone Support. If you enter a different time zone the computer will be aware of the various time zone where you are and the time zone where your event is taking place. This might be helpful with phone calls for people who travel in their job.
In the window menu there is a +sign. If you click on the + you can create a quick event without scrolling to the date.
You can look at the calendar pages by month, by week or by day. You can even click on YEAR . In the YEAR mode you can click on any day and see what events have been scheduled on that particular day.
Before you delete a calendar, you can select MERGE to put all those dates into another calendar so you don't lose the dates.
HOW TO GET CALENDARS (AND CONTACTS) TO SYNC BETWEEN YOUR MAC AND YOUR IPHONE. You can do this via iTunes. First plug in your phone. See the phone symbol iin the upper right hand corner. Click on that and see your drop down menu. Your phone name will be there with a list. Click on "info". It will open a calendar and contact window. Check the sync for both. Then every time you sync iTunes will sync your calendar and your contacts.
UNDER THE FILE MENU>EXPORT you can export calendars between different Computers. Click on the File menu. Go to Export. If you choose "Calendar" then on the calendar you have highlighted will export. If you choose "Archive" then all of the calendars will export. Save them to your desktop. Move them to a thumb drive and the Import them to your calendar on another computer.
One other option for syncing is to turn it on in iCloud.
USING THE CALENDAR APP ON AN iPHONE:
THE BUTTON WITH 3 PARALLEL LINES will show DAY vs. LIST
From Day view if you turn the phone 90degrees you will get week view and you can scroll across a week at a time.
On your phone you can ask SIRI to set up an appointment at a date and time.
How do you publish the calendar? Using iCloud is one way. You can set up a shared calendar, but this is a question that takes a longer time to answer. The CalDAV are a special type of data files that allows you to publish your calendar, say, to all the people in your company. (Beyond the scope of this presentation.)
BUSINESS MEETING
TREASURER: Gary McIntyre reported that as of the end of September we had $7361.18 in our account.
CLASSES; We have two current classes. Ongoing Essentials classes are being led by Sue Keblusek, held at the Pacific Rim Institute. The two day iPhone classes scheduled for November is filled. We may add a second two-day class iPhone class in December if more people are interested.
Wizard sez: we have set up another iPhone / iPad class to run in January - see this page for details. As of this writing there are only three places left.
Q & A
The second hour was devoted to Q&A led by Robert Elphick
Q: Can you print the calendar from your computer? A: Go to File>Print
Q: Ron Norman bought a new 2TB drive for his N.Carolina trip. Tried to partition it and set it up for journaling, but wasn't able to do both. Why?
A: Your new HD was probably formatted for a PC. First go to Disk Utility and click on the left most button to ERASE the entire disk. Then you can set up the partitions with journaling. (Journalling is a time saving device. Today you have journaling on all your disks.) And now you should be allowed to partition your disk. NOTE: High Sierra, the new OS uses a new format for HD data. But you probably won't notice any difference.
Q: What is the advantage to partitioning a HD?
A: It depends on what you want to do. With two or more partitions, you can do different things on different partitions. For instance you can do a SuperDuper backup on one partition. Then you can do a TimeMachine backup on another partition. Thus, you can set up two backups on one disk.
Q: I had trouble downloading a long list of photos to my old Mac laptop. Do I need to buy a new computer?
A: We'll look at your situation. We may be able to help. Consider signing up for the Essentials class.
Q: I tried to use Migration Assistant and it asked me for a six-digit code. I have no idea what that is. A: Migration assistant needs to be turned on on both computers. Then the six digit number comes up on one and will have to be entered into the other. It has nothing to do with Two Factor Authentication. TFA works with your Apple account.
Q: I used to be able to get texts on my phone and my computer. But now they don't show up on my computer.
A: You need to look at the preferences in iMessage and see what's there. If you can't figure it out then email us.
Q: Is WhidbeyTel a secure network? If you want to get your security or a credit report how can you check your account? How secure is my computer?
A: First go to Equifax online and see what you can find out from them. Then go to your bank or financial advisor and ask for help. There is a whole lot to know about whether your computer has been infected. Get Malwarebytes, costing $40 per year. It keeps an eye on your computer.
Q: I need some 15 year old information that is located on a floppy drive. Can the floppy be read by someone?
A: Several people in MAGIC have external floppy drives and maybe you can borrow one. (Robert Elphick and Nancy Ruff both indicate they have floppy drives.)
Q: Is there a way to get ASK SIRI on the computer?
A: If you have a new enough OS it should be there. You need to have at least Sierra.
COMMENTS: When ONE MEMBER upgraded from Sierra to High Sierra she lost contacts. But was able to get them from the phone to the computer. Also she lost the bookmarks on Safari and reverted to an old edition of Safari. And when she went to SuperDuper it didn't recognize the hard drive, but the tech guy from SuperDuper said to upgrade to the beta version of SuperDuper, and that is working.
Q: When I go to my emails, it's a long list. I used to get the latest emails at the bottom of the list.
A: Go to the date column and click on the arrow to sort the messages from latest to earliest. Or if you click the arrow again, it will sort from earliest to the latest. In preferences, you can also turn ON or OFF conversations.
The meeting was adjourned around 6:00 PM.
---
MAGIC Moments
Education
Two new iPhone / iPad classes have been set up. One in November which is full, and a second in January that still has a few spaces left. Application and details for the January class can be found here.
We completed the October Mac Essentials classes. Kudos to Sue Keblusek who made the classes very easy to understand for beginners and those with limited 'tech savvy'. We recommend attendance for those who need new or refreshment training in 2018.
Website Maintenance
A request has been made to go through the website and check for material that is out of date or 'broken'. If any members would be interested in helping with this task, please contact me at For most pages it is just a matter of going through the pages and testing the links to see if they work. Also spot any errors and material that might be way out of date.
Swaps and Sales
Don't forget to check out the swap page of this website.
Note: This Software Update section of the newsletter lists the most relevant Apple updates. Not all updates are listed for all products. Additionally, I'll add other pertinent updates on occasion.
---
Apple releases macOS 10.13.1 High Sierra update
by Roman Loyola, MacWorld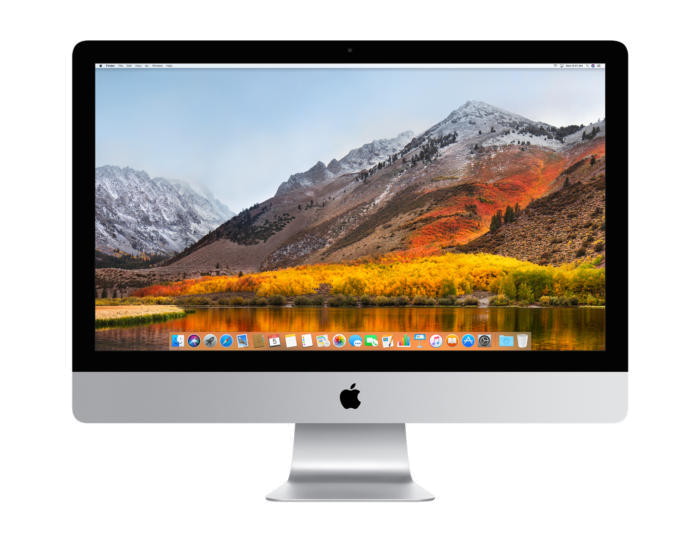 Apple released an update to macOS High Sierra, the company's operating system for Macs. According to the release notes, the macOS 10.13.1 update, "improves the security, stability, and reliability of your Mac, and is recommended for all users."
The macOS update coincides with the release of iOS 11.1. You'll need both updates to take advantage of the 70 new emoji that's now available. If you've always wanted to use a vomiting face emoji, you need to install these updates right away.
According to Apple, update also includes:
Fixes a bug where Bluetooth appeared as unavailable during Apple Pay transactions.
Improves the reliability of Microsoft Exchange message sync in Mail.
Fixes an issue where Spotlight does not accept keyboard input.
Improves the reliability of SMB printing.
Makes Touch ID preferences accessible while logged in as a mobile account on MacBook Pro with Touch Bar.
Adds support for unlocking a FileVault-encrypted APFS volume using a recovery keychain file. For details, enter man diskutil in Terminal.
Apple also notes in a separate document the security updates in this patch. The security updates include. a patch for the KRACK Wi-Fi security flaw.
Apple also released iTunes 12.7.1. The update includes "minor app and performance improvements."
How to install the macOS 10.13.1 High Sierra update:
Make sure you have an internet connection.
Launch the App Store app (in the Applications folder).
Click on Updates. The App Store app will poll the App Store server and look for updates.
You should see an entry for "macOS 10.13.1 Update 10.13.1." Click on the Update button.
The App Store app will download the update and begin the installation. Your mac will need to restart.
---
iOS 11.1 has 70 new emoji and it's available now
by Leah Yamshon
It's time to update your iOS devices, because iOS 11.1 is here. On Tuesday, Apple pushed iOS 11.1 out of beta and made it available to the masses, ushering in a slew of improvements as well as some new features. This is the first major iOS 11 update.
The most notable addition is a large crop of new emoji—more than 70 new characters—including new food (pie! Chinese takeout boxes!), creatures (mermaids! Fairies! Vampires!), expressions (sillier faces!), animals (giraffes! Hedgehogs! Dinosaurs!), and more. You'll need iOS 11.1 to both send and receive these new emoji—otherwise, you'll just see a generic empty box.
Another noteworthy change is the return of the 3D Touch app-switcher multitasking gesture. With this gesture, you apply pressure to the left-hand side of the iPhone's display to trigger 3D Touch, and then swipe from left to right to swap between two apps. It briefly went away when iOS 11 was first released, presumably so that Apple could tweak it before the iPhone X comes out. (This gesture will be slightly different on the iPhone X.) You can use it on any iPhone with 3D Touch capabilities, which is the iPhone 6s and newer.
[ Further reading: Everything you need to know about iOS 11 ]
iOS 11.1 also has a ton of new accessibility features, a more useful Reachability mode, and smoother scrolling. Here are all of Apple's release notes about iOS 11.1:
Emoji: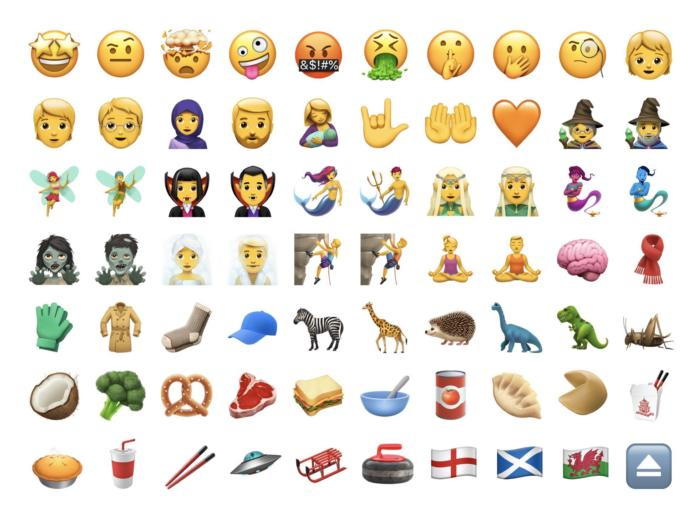 Over 70 new emoji characters including new food types, animals, mythical creatures, clothing options, more expressive smiley faces, gender-neutral characters, and more
Photos:
Resolves an issue that could cause some photos to appear blurry
Addresses an issue that could cause Live Photo effects to playback slowly
Fixes an issue that could cause some photos to not display in the People album when restoring from an iCloud backup
Fixes an issue that could impact performance when swiping between screenshots
Accessibility
Improves braille support for Grade 2 input
Improves VoiceOver access to multi-page PDFs
Improves VoiceOver rotor actions for announcing incoming notifications
Improves VoiceOver rotor actions menu when removing an app from the App Switcher
Fixes an issue for some users where alternative keys would not display when using VoiceOver with Touch Typing
Fixes an issue where VoiceOver rotor would always return to default action in Mail
Fixes an issue where VoiceOver rotor would not delete messages
Other improvements and fixes
Adds back support for accessing the app switcher by pressing on edge of display with 3D Touch.
Fixes an issue that caused cleared Mail notifications to reappear on Lock screen
Fixes an issue in enterprise environments that prevented data from being moved between managed apps.
Fixes an issue with some third-party GPS accessories that caused inaccuracies in location data
Resolves an issue where settings for Heart Rate notifications were appearing in Apple Watch app (first generation)
Fixes an issue where app icons were not appearing in notifications on Apple Watch
To get the update, head on over to Settings > General > Software Update to install the update over the air (we highly suggest doing so over Wi-Fi and while your iOS device is connected to a power source). Or, connect your device to your computer and install it manually via iTunes. However you slice it, it's a good idea to backup your device first, just in case.
---
Apple releases WatchOS 4.1 with new Radio app, GymKit support, and Apple Music streaming
by Jason Cross, macworld
When you're done updating your iPhone to iOS 11.1 (gotta get those new emoji), you might as well dip into the Apple Watch app and update your wrist computer to WatchOS 4.1. The latest update adds a number of features promised in WatchOS 4, including GymKit compatibility and Apple Music streaming on the Series 3.
The highlight of the update, for Series 3 owners, is going to be the new music features. You can finally stream music from either Apple Music or your iCloud Music Library. But there's also a new Radio app that lets you listen to Beats 1 live, Apple's other curated stations, or your own custom stations.
Don't have the new Series 3? There's still plenty of useful stuff in there. Support for Apple's new GymKit standard, which syncs your watch to supporting exercise equipment, is a big deal. It'll take some time for new equipment supporting GymKit to roll out, and then your gym has to buy new gear, but it's got to start somewhere, right?
Oh, and there are a handful of bug fixes and security updates, including a fix for the KRACK Wi-Fi vulnerability.
Apple's full list of changes is below. To update your Apple Watch, open the Watch app on your iPhone, scroll down and tap on General, then Software Update.
Stream music on Apple Watch Series 3 with Apple Music or iCloud Music Library.
Listen to live radio on Beats 1, custom stations, and expert-curated stations with the new Radio app on Apple Watch Series 3.
Use Siri to find, discover, and play songs, playlists, or albums.
Sync fitness data with GymKit-enabled treadmills, ellipticals, stair steppers, and indoor bikes for more accurate distance, pace, and energy burn metrics.
Ability to disconnect from a WiFi network in Control Center for Apple Watch Series 3 (GPS + Cellular).
Fixes an issue for Apple Watch Series 1 and later where Heart Rate notifications were delivered when the feature was not enabled.
Fixes an issue where some users did not receive Stand Reminders.
Resolves an issue where the current stand hour indicator did not appear for some users.
Resolves an issue that caused haptics to not be delivered for silent alarms.
Addresses an issue that prevented Apple Watch (1st generation) from charging for some users.
Resolves an issue where the Sunrise and Sunset complication would sometimes not appear.
Restores Mandarin as the default dictation language for China.
---
---
How to maintain a Mac
by Linc Davis, Apple Support Community Expert

1. Make redundant backups, keeping at least one off site at all times. One backup is not enough. Don't back up your backups; all should be made directly from the original data. Don't rely completely on any single backup method, such as Time Machine. If you get an indication that a backup has failed, don't ignore it.

2. Keep your software up to date. In the App Store or Software Update preference pane (depending on the OS version), you can configure automatic notifications of updates to OS X and other Mac App Store products. Some third-party applications from other sources have a similar feature, if you don't mind letting them phone home. Otherwise you have to check yourself on a regular basis.

Keeping up to date is especially important for complex software that modifies the operating system, such as device drivers. Before installing any Apple update, you must check that all such modifications that you use are compatible. Incompatibility with third-party software is by far the most common cause of trouble with system updates.

3. Don't install crapware, such as "themes," "haxies," "add-ons," "toolbars," "enhancers," "optimizers," "accelerators," "boosters," "extenders," "cleaners," "doctors," "tune-ups," "defragmenters," "firewalls," "barriers," "guardians," "defenders," "protectors," most "plugins," commercial "virus scanners," "disk tools," or "utilities." With very few exceptions, such stuff is useless or worse than useless. Above all, avoid any software that purports to change the look and feel of the user interface.

The more heavily promoted the product, the more likely it is to be garbage. The most extreme example is the "MacKeeper" scam.

As a rule, the only software you should install is that which directly enables you to do the things you use a computer for — such as creating, communicating, and playing — and does not modify the way other software works. Use your computer; don't fuss with it.

Safari extensions, and perhaps the equivalent for other web browsers, are a partial exception to the above rule. Most are safe, and they're easy to get rid of if they don't work. Some may cause the browser to crash or otherwise malfunction. Some are malicious. Use with caution, and install only well-known extensions from relatively trustworthy sources, such as the Safari Extensions Gallery.

Never install any third-party software unless you know how to uninstall it. Otherwise you may create problems that are very hard to solve.

4. Beware of malware. Malware is malicious software that circulates on the Internet. This kind of attack on OS X used to be so rare that it was hardly a concern, but it's now increasingly common, and increasingly dangerous.

There is some built-in protection against downloading malware, but you can't rely on it — the attackers are always at least one day ahead of the defense. You can't rely on third-party protection either. What you can rely on is common-sense awareness — not paranoia, which only makes you more vulnerable.

Never install software from an untrustworthy or unknown source. If in doubt, do some research. Any website that prompts you to install a "codec" or "plugin" that comes from the same site, or an unknown site, is untrustworthy. Software with a corporate brand, such as Adobe Flash Player, must come directly from the developer's website. No intermediary is acceptable, and don't trust links unless you know how to parse them. Any file that is automatically downloaded from the web, without your having requested it, should go straight into the Trash. A web page that tells you that your computer has a "virus," or that anything else is wrong with it, is a scam.

In OS X 10.7.5 or later, downloaded applications and Installer packages that have not been digitally signed by a developer registered with Apple are blocked from loading by default. The block can be overridden, but think carefully before you do so.

Because of recurring security issues in Java, it's best to disable it in your web browsers, if it's installed. Few websites have Java content nowadays, so you won't be missing much. This action is mandatory if you're running any version of OS X older than 10.6.8 with the latest Java update. Note: Java has nothing to do with JavaScript, despite the similar names. Don't install Java unless you're sure you need it. Most people don't.

5. Don't fill up your boot volume. A common mistake is adding more and more large files to your home folder until you start to get warnings that you're out of space, which may be followed in short order by a boot failure. This is more prone to happen on the newer Macs that come with an internal SSD instead of the traditional hard drive. The drive can be very nearly full before you become aware of the problem.

While it's not true that you should or must keep any particular percentage of space free, you should monitor your storage use and make sure you're not in immediate danger of using it up. According to Apple documentation, you need at least 9 GB of free space on the startup volume for normal operation.

If storage space is running low, use a tool such as OmniDiskSweeper to explore the volume and find out what's taking up the most space. Move seldom-used large files to secondary storage.

6. Relax, don't do it. Besides the above, no routine maintenance is necessary or beneficial for the vast majority of users; specifically not "cleaning caches," "zapping the PRAM," "resetting the SMC," "rebuilding the directory," "defragmenting the drive," "running periodic scripts," "dumping logs," "deleting temp files," "scanning for viruses," "purging memory," "checking for bad blocks," "testing the hardware," or "repairing permissions." Such measures are either completely pointless or are useful only for solving problems, not for prevention.

Let go of the Windows mentality that every computer needs regular maintenance such as "defragging" and "registry cleaning." Those concepts do not apply to the Mac platform.

The very height of futility is running an expensive third-party application called "Disk Warrior" when nothing is wrong, or even when something is wrong and you have backups, which you must have. Disk Warrior is a data-salvage tool, not a maintenance tool, and you will never need it if your backups are adequate. Don't waste money on it or anything like it.
---
How to better manage your iCloud file storage
by Glenn Fleishman, macworld
Apple's iCloud is handy in that it lets you have access to your files on multiple devices that have internet access. But what's actually stored in iCloud isn't that obvious to the user.
This seems to be the case for Macworld reader Izabella. She asks why iCloud isn't reducing storage on her MacBook more than it is. She sees iCloud storage on her computer taking up 80GB of storage but says she's paying for 200GB of iCloud storage. "I want to use this space for other things," she notes.
iCloud doesn't necessarily save you storage, as confusing as that is, because it's a mix of synchronization and cloud-based storage options.
iCloud Photo Library syncs all your photos and videos, but unless you set Photos (in Photos > Preferences > iCloud to Optimize Mac Storage), the full-resolution file for each piece of media remains on your Mac. Check that box, and you could save 80 to 90 percent of a library's size.
iCloud Music Library also syncs music, but lets you keep local files unless you take action. You can select songs or albums and Control-click to select Remove Download, which deletes locally stored files and leaves the backups in iCloud. (Be sure you have a backup of your music files before you do this! Things can go wrong.) If you want to know which songs are only in the cloud, create a Smart Playlist with the criteria Location Is Not On This Computer.
iCloud Drive is always synced: a copy is always on your computer and in iCloud for everything listed except for the next item!
Desktop & Documents is an option (introduced in macOS 10.12 Sierra) to shift and sync less-used files from those two Home folder locations to the cloud, and only download them locally as needed. You can access that option via  > About This Mac > Storage and click Manage (or via Applications/Utilities/System Information, and choose Window > Storage Mananagement), and then click Store in iCloud. You want a high-speed broadband connection for the times you need macOS to retrieve those files.
iTunes purchases. Also in the storage manage tab of System Information, you can opt to delete what can turn out to be gigabytes of downloaded media that remains available for retrieval or streaming on demand from the iTunes Store.
Making a few changes could free up tens to hundreds of gigabytes of storage, depending on the amount of media and kinds of documents you store on your Mac.
You can dump gigabytes of locally stored files on your Mac by using System Information's storage recommendations.
A warning, though: you're relying on iCloud and Apple to keep all that data safe for you. I'd rather have more storage on my computer, keep all the iCloud items copied from and to my main Mac, and separately clone and archive all those files myself in addition to iCloud.
Wizard sez: 'member what I said about clouds?
---
Before you upgrade to High Sierra *
by Robert Y Elphick, MAGIC
I have been working with High Sierra, macOS 10.13.1 This operatinf system seems to be working well. There are some older programs that do not function. A good list of them can be found at:
https://roaringapps.com/apps?platform=osx&os=high-sierra&status=✓
Check this list before committing to the upgrade.
A big change in High Sierra is the way the data is stored on hard drives. It will make most drives faster but some old drives may not like it. You will be warded when you try to upgrade if you computer or drives are incompatible when you try to upgrade.
I have no problems, and can recommend that you do the upgrade if your computer has at least 8 Mbytes of RAM and is compatible.
---
The beachball of death *
by Robert Y Elphick *
The spinning beachball of death usually means that your CPU (Central Processing Unit) is doing a lot of work. Often this is because the CPU is having to "swap" memory.
Swapping memory occurs when the RAM is insufficient for all the applications and data that are running. When the CPU runs out of RAM it puts some of the data onto spare space on the Hard Drive temporary, deletes the RAM space, and then uses it for the current task. All this takes time because the Hard Drive is MUCH slower than RAM.
The cures that work are:
Reduce the number of applications running at one time.
Increase the amount of RAM (Most people find that 8-16Gbyes works) - around $100 should get you enough depending on your computer.
Ensure that the Hard drive is not more than 75% full and has been recently defragged. A defrag moves all the blank space to one continuous location making it much faster to read and write. Note: This does not work on the newer SSD drives.
---
How to create a bootable macOS High Sierra installer drive
by Roman Loyola, MacWorld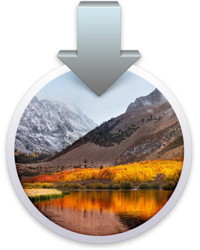 Put the macOS High Sierra on an external USB thumb drive or hard drive and use it to install the operating system on a Mac.
Apple distributes macOS High Sierra through the App Store. You need an internet connection, and the download will be over 5GB, so it'll take a few minutes.
For a single Mac, the installation process through the App Store works well, but if you have several Macs, it's not efficient. That's why I like to create a bootable installation drive. I can use the drive on each Mac I need to upgrade, saving me from the process of entering an Apple ID and password and then waiting for the download.
It's easy to create an external installation drive. It's also handy to keep around, just in case you're in a situation where you rather use the drive than rely on booting in Recovery mode.
Here are a couple of different ways you can create a bootable macOS High Sierra installation drive. First, let's cover the items you'll need and how to get them. Then we'll go over the two ways to make the drive itself.
Macworld also has bootable-install-drive instructions for:
---
---
Apps to Pay Friends
by Erich Sullivan, smalldog
There are a lot of different apps out there to pay friends. Some are neat and trendy, like SnapCash, that allows you to pay a friend through Snapchat by just sending a few keystrokes and the money is taken out securely through a Square account. Facebook has another method, and there's Venmo that you can link directly to a checking account. I've experimented with PayPal to send money to a friend, it took it from a credit card, charged a percentage fee, but was pretty slick in how fast it worked. All these methods are going to go down a notch in a little while though; Apple is coming out with their own method for friends to electronically move money between each other.
ApplePay has been around since the iPhone 6, announced in late 2014. ApplePay is a contact-free payment method where you have a card linked to your iPhone and at participating retailers, you pull out your properly configured iPhone, double-click your touchID with a registered fingerprint and the payment terminal beeps and it's just like swiping your card. ApplePay has all sorts of security built in to make it more protected than a normal credit or debit card. That same level of protection will be applied to the new feature of ApplePay that will allow friends to transfer money between each other.
---
The 12 best iPhone and iPad puzzle games
by Andrew Hayward, macworld
Give your brain an enjoyable workout with these varied, brilliant puzzle picks.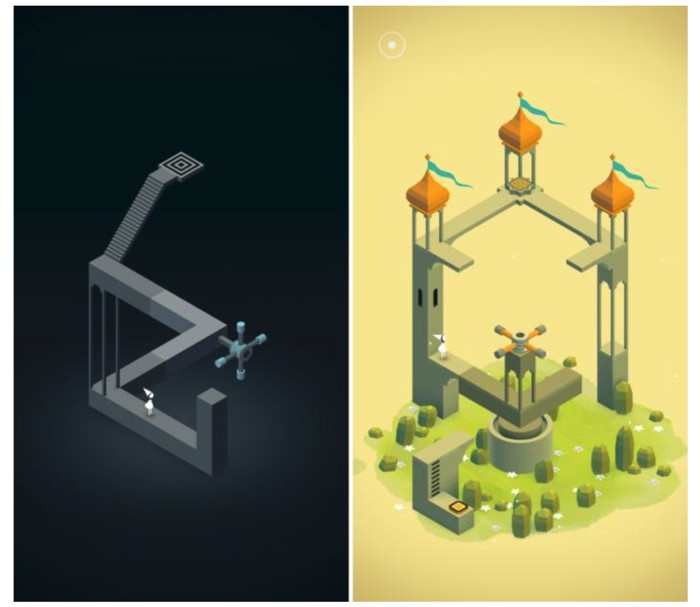 Wizard Sez: I have many of these and found them entertaining. They require some intelligence but no dexterity - just my speed!
---
iOS 11: How to take great photos with the Camera app
by Glenn Fleishman, macworld
When it comes to photography with the new iPhones, all the attention goes to the hardware and the improved sensors that can reduce noise and produce photos with better definition in more circumstances. But let's not overlook the software: iOS 11 offers at least one advantage to photographers across all recent iPhone models. And all these features require rethinking how you frame, time pressing the shutter, or use natural light with a shot.
Live Photo captures can now be manipulated and converted into video or a new kind of still in a few ways through Photos. This works for all iPhones and iPads that support the Live Photo option.
Apple has offered high-dynamic range (HDR) capture for years, which synthesizes a single image from rapid-fire different exposures. But in the latest release, Apple is confident enough about the quality on the iPhone 8 and 8 Plus that it no longer retains the "normal" photo by default. (You can re-enable this option.)
[Further reading: Everything you need to know about iOS 11] The iPhone 8 and 8 Plus also had a seemingly small hardware upgrade to the Quad-LED True Tone flash system that makes flash photographs look fantastically better than with previous models, approaching something that previously required a separate flash on a mirrorless or DSLR camera.
Finally, the iPhone 8 Plus enhances Portrait mode with new studio lighting options that work best when you spend a little time finding the optimal background and light conditions.
---
4 ways to delete iOS apps on your iPhone or iPad
by Kirk McElhearn and Macworld Staff, macworld
If you're like most iOS users, you have lots of apps. It's all too tempting and all too easy to buy new ones (or download free ones) from the App Store. As a result, you probably have a number of games, productivity apps, and utilities on your iPhone or iPad that you've hardly ever used and aren't likely to use in the future.
But if you keep doing that, those apps will start to crowd your iOS device (and your iTunes library), taking up space and requiring frequent updates. That's why it's a good idea to periodically get rid of the apps you don't use anymore. (You can always download them again from the App Store if you change your mind.) Culling your apps library can make managing your app collection easier and free up precious storage space. Here are four ways to do it.
---
The Swipes You Need To Know
by Emily Dolloff, smalldog
With iOS 11, the iPhone and iPad interfaces continue to diverge, which makes sense, since the iPad is not merely an overgrown iPhone. Particularly when you pair an iPad Pro with a Smart Keyboard and Apple Pencil, you can now get real work done on an iPad more fluidly than ever before. The "hard" part is learning how you switch between apps, display the second app in a Slide Over panel that floats on top of another app, or make two apps share the screen in Split View. Switch Between Apps
Moving between apps is a key aspect of using the iPad. Apple has provided multiple ways to switch so you can pick those that best fit your style:
Press the Home button, and on the Home screen, tap another app's icon.
On the Home screen, swipe down to show Siri app suggestions and search for another app.
Within an app, swipe right or left with four fingers.
Within an app, swipe up from below the bottom of the screen to reveal the new Dock, and then tap an icon on it. Note that the three rightmost icons are the most recently used apps.
After revealing the Dock, keep swiping up to reveal the new app switching screen, then tap an app thumbnail to switch to it. Swipe right to see less recently used apps. From a Smart Keyboard or other keyboard, press Command-Tab to bring up a Mac-like app switcher. Release both keys quickly to switch to the previous app instantly, or keep Command down while you press Tab repeatedly to move sequentially among the shown apps, letting up on Command to switch. While the app switcher is shown, you can also tap an icon in it.
Display an App in Slide Over
Say you're having a sporadic conversation in Messages while browsing the Web in Safari. You don't need to see both apps all the time, but you also don't want to have to switch back and forth. With Slide Over, you can put Messages in a panel that floats over Safari and then hide and show it.
The easiest way to put an app in a Slide Over panel is to use the Dock, so this technique works if the app's icon is already on the Dock. For instance, while you're in Safari, swipe up from the bottom of the screen to display the Dock. Then touch and hold the Messages app's icon until it dims slightly. Keeping your finger down, drag the icon over Safari until it becomes a vertical lozenge. Lift your finger, and Messages appears in Slide Over.
If the app you want to put in Slide Over isn't on your Dock, you can use a two-handed procedure to get it from another location and drop it onto another app. For instance, you can start dragging an app icon from any place where app icons appear, including the Home screen or Siri search screen. Once you've started dragging it, use your other hand to switch to the other app (perhaps via the Dock or pressing Command-Tab on an external keyboard) and then drop it over the other app. Don't worry if you find this approach confusing at first—it takes some time to become accustomed to two-handed usage. Once an app is in Slide Over on the right side of the screen, you can swipe right on its left edge to hide it, or swipe left on its right edge to move it to the other side of the screen.
Put an App in Split View
Displaying two apps side-by-side in Split View is almost the same action as Slide Over. The only difference is that, instead of dropping the app lozenge on top of the current app, you drag it to the far left or right of the screen, and drop it once the screen shows a 90/10 split—after you drop, the split changes to 70/30.
Drag the handle between the apps to switch to a 50/50 split or a 30/70 split; if you drag the handle all the way to one side of the screen, the app that's shrinking in size disappears entirely. One of the two apps in Split View will have a handle on its top as well, and dragging it down slightly converts that app into a Slide Over panel. (You can also drag a Slide Over panel's handle down slightly to switch to Split View.)
Take a few minutes and try putting apps in Slide Over and Split View in different ways, since some of the actions require practice before they feel natural. Finally, if combining two particular apps don't seem to work, don't fret. Apps must specifically support both Slide Over and Split View, and not all do.
---

---
Apple HomePod: 3 lingering questions
by Dan Moren, macworld
Smart speakers are here, and they're not going away anytime soon. In the last month or so alone, Amazon has rolled out an entirely new lineup of its Echo devices while Google has supplemented its standard Google Home with both a smaller and larger version. Even Microsoft has gotten into the game, with a Cortana-based smart speaker from Harman Kardon, and multiroom audio purveyor Sonos has announced an Alexa-based model of one of its speakers shipping later this month.
And in all that time, Apple has sat quietly, saying nothing more about its upcoming HomePod than was announced at this summer's Worldwide Developers Conference. The company didn't so much as mention its smart speaker during its event last month, though to be fair it had little time with the occasion packed full of iPhones as it was.
That means that with only a couple months left before the HomePod is out on the market, there are still more than a few questions about Apple's smart speaker play.
---

---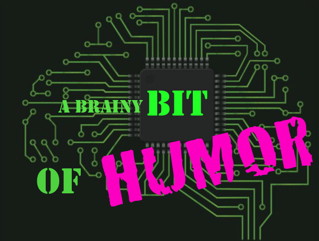 by Penny Holland, MAGIC*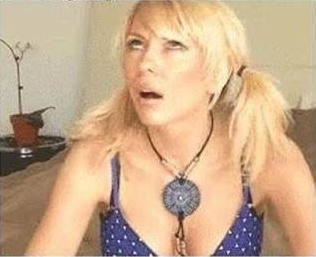 The longest password ever
During a recent password audit by a company, it was found that an employee was using the following password:
"MickeyMinniePlutoHueyLouieDeweyDonaldGoofySacramento"
When asked why she had such a long password, she rolled her eyes and said:
"Hello: It has to be at least 8 characters and include at least one capital."
Well, at least it is safe.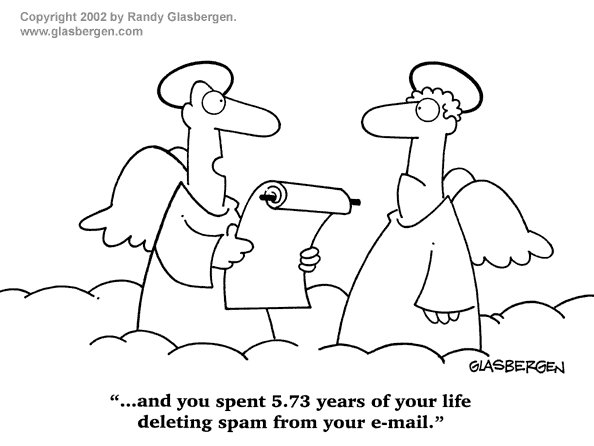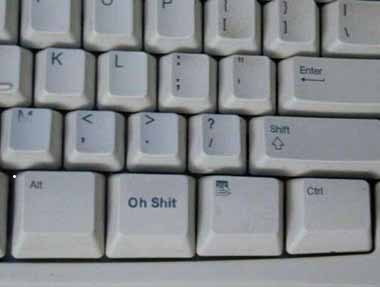 And from xkcd:
If you have any pictures, cartoons, or jokes that might be appropriate for this fantastic publication, please send them to Penny at
---
---
Malware Is On The Rise
by Nathan Persing, smalldog
According to the McAfee Threat Report, macOS malware grew by 744% in 2016, with an estimated 460,000 instances detected. However, that number it is not as bad as it sounds. Most cases where "malware" was detected turned out to be adware bundled into utility apps, i.e. fake system integrity scans, like CleanMyMac and Mackeeper. These system scans have turned out to be phishing scams by bloated apps that do nothing but bog down your system processes and expose you to unwanted ads.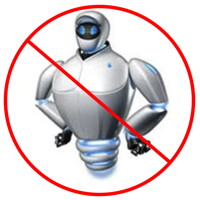 While rare, real deal malware does exist on macOS, as seen in an attack earlier this year that hijacked Safari and Apple mail causing the machine to crash. The best way to protect your Mac from true malware is to only ever install software from the App Store and trusted developers. This means paying for legitimate software.
While most of the surge in Mac malware was adware, we've had some just nasty Mac-based attacks over the last year, including ransomware and password hijackers. Ransomware is a form of cryptovirology attack, where the attacker takes your data and encrypts it, and holds it hostage till the victim pays a ransom. Password Hijackers do just that; they hijack your passwords to keep you from accessing your computer, phone and internet accounts. This can be easily avoided as well by only downloading apps from the App store or trusted developers. Additionally, make sure you're using secure passwords and avoiding using unprotected wifi networks. This is also another reason to keep up on time machine back-ups so your data is yours.
---
Do Not Pay The Ransom
by Emily Dolloff, smalldog
I was scrolling through my Facebook feed a few months ago and saw a post from a friend. Her iPhone appeared to be frozen, she was locked out of it and there was a message that she needed to pay a $50 fee in order to regain access to her iPhone. Over the years I have seen several similar instances. I remember seeing once on my own iOS device a message in Safari that took over my screen and told me to contact Apple because I had a virus on my iPad. Knowing that Apple would never send me an alert about needing to call them I simply ignored it. I tried to close out of Safari by hitting the home button, that worked, but when I opened Safari again the message was still there. Ultimately I had to power down my iPad and upon restart, it was gone, I never saw the message again. I had a few friends send me some panicked messages with screenshots of this same message on their device, I let them know to just turn off the iPad or iPhone. Historically, that is all you needed to do to avoid a scam about a virus or hack. This particular message was not isolated to an iOS device, it could happen on a desktop as well. However, all this was, was a scam to get some money out of a concerned user and nothing more.
Fast forward a few years and now we are seeing reports of Mac computers or iOS devices locked and messages demanding a ransom be paid to regain access to your device. Unlike the Safari messages from a few years ago, just powering down your device or clearing your browsing history is not going to fix this problem. These new Bitcoin or PayPal ransomware are locking users out of their devices. Victims can not use them and are stuck with often one question running through their minds, do I really have to pay a ransom?
Do not pay the ransom! But how do you regain access, and, more importantly, how did you get locked out in the first place. As hackers have gotten more sophisticated, so has their ability to scam you. In almost all of the reported cases we have seen or heard about, users have been locked out via find my iPhone/iPad or find my Mac. Unfortunately, their iCloud account was accessed by the scammers who have locked users out of their devices by initiating the lost mode feature. Sometimes you might simply be locked out with a message that says the device is in lost mode and requires a code (a code you don't have access to) or it's asking for the ransom.
Thankfully all is not lost, but it does require a bit of work. Regaining access to your device will mean a trip to your local Apple Authorized Repair location or calling and talking to Apple directly. You will need to provide the service location or Apple a proof of purchase to prove you are the owner of the device and you will be able to regain access and most likely without losing your information. You can also follow some troubleshooting tips online from Apple, potentially if you are not being asked for a ransom these steps might help.
But how did this happen? As I mentioned earlier, this is through your iCloud account, which was compromised. You will want to take immediate action and change your iCloud password as soon as you regain access. If you do not have two-factor authentication enabled on your device you will want to do so. Setting up two-factor authentication and ideally setting a stronger password for your account will prevent these kinds of breaches. I always recommend passwords with a combination of letters, numbers and even special characters, and your password selection should be somewhat random. Hopefully, with these tips you can avoid being locked out of your device!
---
APT28: A complex Mac virus that may signal the shape of tomorrow's malware
By Liviu Arsene, macworld
This malware's striking characteristic: its ability to drop a payload individually designed for Windows, Linux, and Mac OS running devices.
Macs are the go-to device for professionals and high-level officials the world over. Beautifully designed, extremely optimized for performance, and tagged with a price that reflects a premium product, Macs are more than a tool - they are a statement. In keeping with this reputation, you would not expect malware designed for Macs to be the run-of-the-mill, easy-to-block creations we see on other platforms. Advanced Mac threats cost a fortune to develop— but when they hit the designated target, it's jackpot for the cyber-criminals.
Malware has been around since the early days of computers and, regardless of operating systems, has always managed to creep in. However, the Internet and digitalization have brought forward not just the proliferation of threats, but also a staggering increase in complexity. Today, malware is a tool for industrial espionage, cyberwarfare, and even state-sponsored cyberattacks.
Until recently, Windows usually took the brunt of commercial and advanced malware, and Apple's Mac OS was largely ignored by threat actors. One reason for that had to do with its adoption and integration in business environments: malware development was too costly in terms of allocated resources and actual return on investment.
Commonly referred to as advanced persistent threats, sophisticated malware is not just designed to evade traditional security tools, but also remain hidden within an organization for as long as possible. Consequently, attackers could either maintain a foothold for years or even completely cripple the organization, depending on their motives.
One of these pieces of advanced malware was discovered earlier this year and was linked to a group of attackers known as Sofacy Group or Fancy Bear, a Russian threat actor that became widely known after the cyberattacks on the German parliament, French television station TV5Monde, and the White House.
This malware's striking characteristic was its ability to infect Windows, Linux, and Mac OS running devices, dropping a payload specifically designed for each operating system.
What Makes Mac OS component of APT28 so Special?
Besides select victim targeting, the APT28 virus can selectively download components for each victim, including those running Mac OS. The XAgent modular backdoor delivered via the Komplex downloader can install various espionage modules, ranging from key-logging to screen grabbing and file exfiltration.
Since the Apple ecosystem involves tight integration between Mac OS and iOS, the backdoor was also designed to steal iOS backups from infected Mac systems. Since these backups usually contain messages, contacts, voicemail, call history, notes, calendar, and Safari data, threat actors also gain access to data stored on iPhones.
Encryption and encoding are two key features whenever data exfiltration and espionage are involved, and this Mac OS Trojan had them in force. Attackers could communicate with attacker-controlled command and control (C&C) servers without raising suspicion, in turn allowing them to offload data and even remotely issue commands to infected victims.
The obvious sophistication of the Trojan has led researchers to conclude that its originators had access to an ample R&D team, as well as a huge budget to conduct the development. This type of investment to create a threat to systems running Mac OS can only be justified if the threat actors are targeting a select pool of high-level executives from specific industry verticals for cyberespionage.
The natural question that follows is, who would have the interest, resources, and time to invest in developing Mac malware, especially since the platform is usually (although mistakenly) considered more secure than other more common operating systems?
Have We Seen the Last of Mac Threats?
It's likely Mac threats will continue. Macs have been targeted for a while by sophisticated threats and, if we go back to 2013, the KitM Trojan was used to spy on the online whereabouts of a human rights activist in Angola. This is proof enough that Macs have been (and will continue to be) targeted by advanced threats, regardless of whether developed by lone cybercriminals or nation-sponsored threat actors.
---
Malware Examples
by Robert Y Elphick, MAGIC *
Another selection of emails that are up to no good and browser messages that are crooked. Never click on anything in an email that is even only slightly suspicious. Macs are only vulnerable to malware that you invite in by clicking on the links or zip files in these emails. So don't touch them!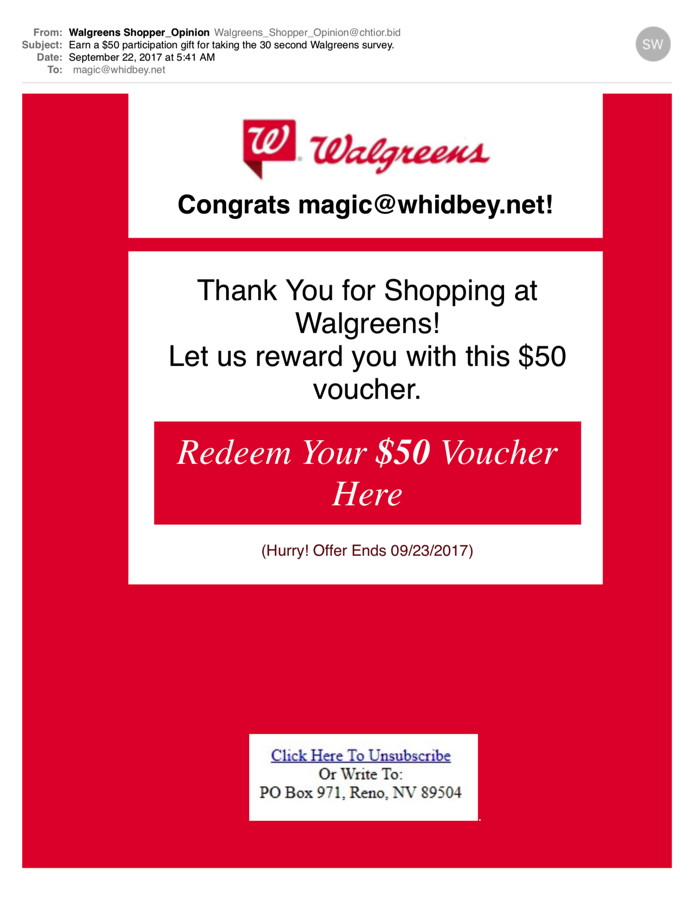 This one had a lot of extra material in the large red area at the bottom that had invisible text designed to get past filters. Here are some of the contents:
Return-path:
Envelope-to: ryelphick@whidbey.net
Delivery-date: Thu, 14 Sep 2017 19:43:38 -0700
Received: from [91.219.237.57] (helo=ampcl.club)
by mx.whidbey.net with esmtp (Exim 4.84 (FreeBSD))
(envelope-from )
id 1dsgbM-000NH4-Ca
for ryelphick@whidbey.net; Thu, 14 Sep 2017 19:43:38 -0700
Date: Thu, 14 Sep 2017 19:40:09 -0700
To:
Subject: Claim Your Walgreens Award by Sep. 15, 2017 (Ends 16Sep2017)
Mime-Version: 1.0
Content-Type: multipart/alternative; boundary="--Part.7119502.23933006"
Request-Feedback: 239330067119502
Content-Transfer-Encoding: 8bit
Message-ID: <23933006.0.0.7119502.efe5819a64474aa87640b74e0a0570e8@ampcl.club>
From: Walgreens Rewards
X-Spam-Score: 2.1
X-Spam-Report: -0.0 SPF_HELO_PASS SPF: HELO matches SPF record
-0.0 SPF_PASS SPF: sender matches SPF record
0.0 HTML_MESSAGE BODY: HTML included in message
2.1 RDNS_NONE Delivered to internal network by a host with no rDNS
0.0 T_REMOTE_IMAGE Message contains an external image


----Part.7119502.23933006
Content-Type: text/plain; charset=utf-8
Content-Transfer-Encoding: 7bit

Congrats ryelphick@whidbey.net,

This Week Only, Claim Your $50 Walgreens Voucher

Claim Your $50 Reward Here: http://distinction.ampcl.club/walgreensawardsclaim

(Hurry! Offer Ends 16Sep2017)


----Part.7119502.23933006
Content-Type: text/html; charset=us-ascii
Content-Transfer-Encoding: 7bit

Oh gosh...Starter's...where to begin.......I remember before it was Starter's, when I was really small. My Dad is originally from Williamson, and our whole... Great little place to eat at. If I were ever to open a dining place, I would have to be a copycat. Loved, Loved the food, the owners and the decor was fun... Chirico's is always the first place I go in Logan if I want a nice, Italian dinner. Prices are extremely reasonable (under $20), but probably one of the... Giovannis has awesome pizza, salads and many other items. The pizza and calzones are my favorite along with the Bacon and cheese breadsticks. This is a... Good place to go to with the family. Good menu selections, and quite often good service. If you go on a Sunday, try to avoid going during the prime time,... Go to spot in my hometown for fast food. The Wendy's in Logan always serves great food, with fairly quick service, especially from the drive through. Quick... We had a group of 4 that took a break from riding trails in Gilbert to check this place out. It was worth the drive, and was not disappointing. ..Starting... This place is awesome the fish, shrimp and chicken is good as is their hush puppies, fries, clams, mac and cheese all of it really good. I highly recommend... Want to give kudos to this place. Seem to be making improvements...Had one of the best pieces of Salmon here, cooked and seasoned just right!..Also, met Sam... Asparagus sandwhich was amazing! My husband and I are vegan so we swapped the cream cheese for hummus! Highly recommend it. Super cute atmosphere, very nice... Great find in town. WONDERFUL service. We enjoyed food and drinks. Small parking lot but we kinda fit (long box truck!). Great service and great food. The ham n cheese is thick sliced and the burger was great. Worth the stop!! What a wonderful experience this evening! This was our favorite restaurant in the Quad Cities area for many years but after changing hands a few years ago... Excellent service. Beautiful views. Of course the catfish was excellent. Get it whole vs filet. If you're in town-perhaps after a day exploring caves-you need to stop by this excellent place on main. I took my family my wife and two kids and had a... My friend went to college in Iowa and raves about the BPT (Breaded Pork Tenderloin) sandwiches. She had been unable to find them in Chicago, though we now... If you leave here hungry, there is no one to blame but yourself... this is my second time to the machine shed and it was even better than the first. I had... We ate dinner today at Hale Tap which is located in Hale Village not in Wyoming. Follow your GPS and it will get you there. It's interesting to note the...efe5819a64474aa87640b74e0a0570e8
----Part.7119502.23933006--




DO NOT CLICK ON ANYTHING!



This suddenly popped up while browsing. It is evil and should be deleted.
Some anti Adware or anti virus software should probably be run after one of these 'just in case'.



---
---
Photo Format with iOS 11 *
by Ron Sharp, MAGIC
If you've updated to iOS 11 on your iPhone 7 or newer you may or may not have noticed photos are not transferring to your Mac computer. There is a new photo format called HEIF (High Efficiency Image File) which uses half the space that JPG format uses. The problem is that the Photos app on the Mac OS will not play with HEIF. You have to change the Settings on your iPhone or iPad to "Most Compatible" format. That is Settings > Camera > Format > Most Compatible.
The same with videos, HEVC (High Efficiency Video Container). Both new formats were developed by MPEG, (Moving Picture Experts Group).
The older phones still use JPG format so there is no change. I suspect that Apple will update the Photos app for Mac OS soon to be compatible with HEIF format. But if you've already taken a bunch of Photos in the HEIF format you can convert them to JPG with a small app from Apple's App store. It's simply called HEIF Converter.
---
Thoughts on Face ID *
by Ron Sharp, MAGIC
One of the things we like about Apple products is security. Apple's new iPhone X (ten) has Face ID instead of touch ID. Touch ID was introduced to make logging in to your device easier and quicker. Now face ID is just as easy but even more secure. But people have questions about it.
II read a webpage about Face ID and the reader comments below were predominately in favor of Touch ID even though the iPhone X isn't out yet, so people haven't given it a chance. The same thing happened when Touch ID was new, people were concerned.
There are so many questions about how well it will work and how secure it will be. I'll answer a few of these questions but you'll really just have to try it. A good point to realize is that you don't have to use it. You can still use a passcode ID if you want. Not only that, but if you have Face ID set up, you can temporarily disable it by pressing the side button five times and your phone will revert to the passcode ID.
Of course Apple has thoroughly tested Face ID and no other commercial device has had such an efficient high quality face scanner as this. So will it recognize you even when you change your appearance? Yes, and it will learn over time as well. Won't it unlock for similar faces? No. For comparison to Touch ID, there is a 1 in 50,000 chance a similar fingerprint will work to unlock your device. With Face ID the chance is 1 in 1,000,000. A few instances where Face ID isn't so accurate is for children's faces and for identical twins.
And we all know technology won't stop progressing. Which means biometrics will improve in the future and be more common, just like Touch ID, passcode security, and mobile phones.
---
MAGIC, the Macintosh Appreciation Group of Island County, serves people who use Macintosh computers, software and peripherals. Our goal is to share information and get answers to questions to make us more productive with our use of technology. Our monthly meetings give us a chance to discuss computer problems and share ideas with other Mac users, feature speakers on specific topics, and to keep apprised of Apple news.