Newsletter
January 2018
Newsletter Editor:
In This Issue:
MAGIC MUG News
Software Updates
News, Information and Stories (OS-X)
iPhones, iPods, iPads
AppleWatch, Apple TV, HomePod
Humor
Malware and Mischief
By The Way
* Indicates author is a member of MAGIC
---
Meeting information
Date
17, January, 2018
Time
4:00 to 6:00 p.m.
Presentations:
• "Trick and Tips"
• Questions and Answers with Robert.
Location:
Unitarian Universalist Congregation of Whidbey Island (see map.)
Remember to bring your used ink cartridges for recycling. Thank you to Paul Morris who collects and ships the empties. MAGIC is rewarded with a check for our efforts.
---
Minutes of the Meeting, 20 December, 2017
by Penny Holland, Secretary *
The December meeting of MAGIC, held at the Freeland Unitarian Congregation Meeting House, was called to order at 4:10 by President, Robert Elphick . About 27 people were present for the Holiday celebration. People brought sweet and savory treats to share, and coffee, tea and punch were provided by MAGIC.
The typical format was abandoned for this meeting. Instead there were various tables set up around the room that people were able to visit. We began the first ten minutes with a sing-along with Vern Olsen & watching humorous photos collected by Robert Elphick.
TABLES OF INTEREST:
RON SHARP & GARY MCINTYRE were the brains behind the GENIUS BAR. Members came with their computer problem questions.
ROBERT ELPHICK led "THE WIZARD IS IN" table, where people could bring their most difficult computer questions for answers or to try to stump the Wizard.
PENNY HOLLAND'S table was a demonstration of using the program by MacKiev for the Mac entitled THE PRINTSHOP. She showed visitors how to make banners, online and print cards and other printed items.
RAFFLE: Tickets were sold for $2 apiece or 3 for $5, and the drawings took place near the end of the session. The winners got to choose the iPad, any class of their choice, or any object on the Swap Meet table. The winner of the iPad Mini was: George Gray. The winner of a MAGIC class was also George Gray. The Swap Meet table held items people no longer were using, and were available to bid on. (Items included: A wireless speaker with bluetooth and A/C power, an iPad pro smart cover, an external port to increase USB capacity, 1 GIG memory for a MacBookPro, A lighted glass night reader, a USB clock/fan, a portable magnetic light and an Airport Extreme router,
BUSINESS MEETING
Robert announced that we will be electing several new officers to the board of directors on January 17. Officer Duties can be found here. Officers terms expiring are President, Vice President, Treasurer, VP Presentations and three Directors-at-large. The officers generally meet once or twice a year and the rest of the year do business via email. Send Robert an email if you are interested in volunteering.
CLASSES: One for iPhone will be starting in about 2 weeks. There is room for one more student. MacEssentials, a beginner's class, not yet scheduled, will probably be held in February at the Unitarian Meeting House.
TREASURY: Gary McIntyre reported we had $8240.08 in our account as of 11/30/2017.
After helping return tables to the closet and clean up the food table, members left around 6:00 well fed and with more holiday spirit.
---
MAGIC Moments
Education
The iPhone / iPad classes in January still has a space left. Application and details for the January class can be found here.
We are planning a new "Mac Essentials" class for February 12 - 15, 2018. Details will be emailed to members and posted on this website.
MAGIC Members
We need a few good members to stand for the board of Directors of MAGIC. Some current members are stepping down and will need to be replaced in January at the elections. This is a great opportunity to serve the group achieve its goals - technical expertise is not required, just a willingness to help run the group and discuss policy when required - most of the work gets done by email so only one or two meetings a year are needed. If you would like to run, please contact President Robert at
Swaps and Sales
Don't forget to check out the swap page of this website.
Note: This Software Update section of the newsletter lists the most relevant Apple updates. Not all updates are listed for all products. Additionally, I'll add other pertinent updates on occasion.
---
Apple just released firmware updates for AirPort base stations
by Tory Foulk. imore.com
Apple officially made firmware updates 7.7.9 and 7.6.9 available for its AirPort Wi-Fi base stations, including the AirPort Express, AirPort Extreme, and AirPort Time Capsule. The 7.7.9 update is meant for 802.11ac routers, while the 7.6.9 update is meant for for 802.11n routers. To install the updates to your firmware, you can use either iOS or macOS AirPort Utility app.
AirPort Utility - Free - Download now According to Apple support documents posted for both the 7.7.9 and 7.6.9 versions of the update, it addresses multiple issues, including the KRACK vulnerabilities that affected many Wi-Fi enabled devices earlier this year. The KRACK vulnerability essentially allowed attackers to bypass WPA2 network security to steal unencrypted data like passwords, usernames, credit card numbers, and other personal information from anybody using a Wi-Fi enabled device. Apple has already released security updates to other devices earlier this year to protect them from the KRACK vulnerability, so it only makes sense that AirPort firmware would follow suit.
If you're a die-hard AirPort fan, don't misconstrue this update as a a possible hint, however — Apple supposedly dissolved the AirPort team and ceased development of AirPort wireless routers back in 2016, so it's extremely unlikely that we'll get any announcements for new AirPort-centric products in the future, even though the firmware for the older models is getting an upgrade.
Note: This update was released Dec. 12th. (just after the previous MAGIC newsletter was uploaded)
---
---
Meltdown and Spectre CPU flaws affect all iOS and Mac devices, but don't panic
by Michael Simon, macword.com
Even non-Intel CPUs are affected by Meltdown and Spectre, but most already have mitigations in place. And more are on the way.
We've been waiting to hear from Apple ever since we first heard about the far-reaching Meltdown and Spectre CPU flaws earlier this week, and the company has finally responded with some not-so-good news: All Mac and iOS devices are affected. That's right, all of them. However, Apple assures us there's no reason to panic.
As we've been learning all week, Apple explains that the bugs are related to a CPU feature called speculative execution, which seeks to boost speeds by operating on multiple tasks at the same time: "To increase performance, the CPU predicts which path of a branch is most likely to be taken, and will speculatively continue execution down that path even before the branch is completed. If the prediction was wrong, this speculative execution is rolled back in a way that is intended to be invisible to software." The Meltdown and Spectre exploits would theoretically be able to trick that process in order to gain access to privileged data.
Why this matters: Apple isn't just one of the largest phone makers in the world. It's also one of the largest chip makers, shipping in more than 200 million CPUs a year. Like Intel and Google, Apple is taking the appropriate steps to mitigate the issues caused by Meltdown and Spectre, but the real question is how it will affect future chip design. The risk may be small, but changes will still need to be made. All eyes will be on the new iPad, iPhone, and Apple Watch chips, as Apple will likely be at the forefront of a new industry standard for dealing with speculative execution.
Mitigating the risk
As previously discovered, Apple has already released mitigations for the Intel chip flaw in Macs as part of macOS 10.13.2 released in December to help defend against Meltdown exploits. Apple also says iOS 11.2 and tvOS 11.2 contained Meltdown mitigations as well, meaning that iPhones, iPads, and Apple TV devices are as vulnerable as PCs. Android phones are only susceptible to Spectre's flaw, according to Google's research.
Most notably, Apple says that testing with public benchmarks such as GeekBench 4, Speedometer, and JetStream showed the Meltdown mitigations "resulted in no measurable reduction in the performance of macOS and iOS."
With Spectre, Apple echoes Google's findings that the bug is "extremely difficult to exploit" by a hacker using an app but "can be potentially exploited in JavaScript running in a web browser." An upcoming Safari update will mitigate the risk, though it's unclear whether it will bring a similar feature to Chrome's "strict site isolation" or more simply hide the leaked data from potential attacks. Like Meltdown, Apple says these mitigations "will have no measurable impact" on Safari, citing tests performed on the Speedometer and ARES-6, as well as a JetStream benchmark showing "an impact of less than 2.5 percent."
Furthermore, Apple is continuing to develop Spectre mitigations within its operating systems and will release them in upcoming iOS, macOS, and tvOS updates. Of note, Apple says Apple Watch is not susceptible to the Spectre or Meltdown bugs.
Apple has been making its own A-series systems on a chip since the iPhone 4 in 2010. Initially based on ARM's Cortex architecture, the A6 introduced in 2012 debuted an Apple-designed ARM CPU that has since been used in iPhones, iPads, and Apple TVs. It also makes a W series chip for wireless and networking, T series companion chips for the MacBook Pro and iMac Pro, and S series for Apple Watch.
Wizard Sez: MAGIC is keeping a close eye on this situation. As any new information comes up we will keep you informed if you need to take action.
---
iMac Pro
from Apple
Apple have announced a new iMac Pro. Read all about it on their website.
---
Apple Park Visitor Center opens to the public
from Apple
The Apple Park Visitor Center opened in Cupertino, welcoming neighbors and guests from surrounding areas to experience Apple Park's innovations. The Visitor Center is a uniquely designed architectural extension of the new campus with similar aesthetics in staircases, stone walls and terrazzo floors. The Visitor Center's cantilevered carbon fiber roof appears to float and is only supported by stone clad cores and no other extraneous columns for support.
---
Video: How the Meltdown & Spectre chip flaws affect Apple's Mac and iPhone
by Neil Hughes, appleinsider
Both Intel- and ARM-based processors can be susceptible to various hacks, known as Meltdown and Spectre, affecting Macs, iPhones, iPads, and even Apple TVs. Apple has already implemented some fixes, with more to come, but there's a lot to unravel. AppleInsider is here to explain the situation in our latest video.
Continue reading and watch video....
---
Apple Books
by Robert Elphick, MAGIC
Apple publishes a number of free books on its products and applications. They can be found on iBooks by going to the store and using the search box to find "apple teacher". Many of the books are written for iBooks and contain lots of multimedia information. They are well written and recommended.
And the price is right!
---
---
Stay Away From Windex!
by Emily Dolloff, smaldog.com
All iPhones pick up fingerprints, and it's all too easy to get your iPhone dirty with ink, lotion, makeup, dirt, food, and oil. If you're faced with an iPhone that needs cleaning, resist the urge to spray it with window cleaner, rubbing alcohol, or ammonia, or, even worse, to scrub it with baking soda or Borax. That's because all iPhones have oleophobic—oil repellent—coatings on their glass surfaces that make it easy to wipe off fingerprints. You don't want to remove that coating any faster than it will wear off normally, and cleaning products will strip it quickly. Instead, Apple recommends a soft, lint-free cloth such as you would use for glasses or camera lenses. By the way, even though the iPhone 7 and later have some level of dust and water resistance, it's important to avoid getting moisture in the openings—most of the time, a lens cloth should be all you need.
---
Show Me The Cash!
by Emily Dolloff, smalldog.com
My granddaughter Khadija is away at college at Boston University and from time to time she will hit her gramps up for some bucks. I am happy to help, because as I tell Grace, what exactly do I work for if not to help out my granddaughter! But that's not the story, when Khadija asked me for $20 I asked her how to send it to her and she uses Venmo. That's what I did but then I told her Apple Cash is coming out and the next time I am only sending by Apple Cash!
With the latest release of iOS 11.2 for your iPhone and iPad, Apple has activated Apple Cash which is a really easy way to send money to friends and family. It is basically an App for Messages and it works really well. But even better you can just ask Siri. I just said "hey Siri, pay Grace a dollar" and just like that I virtually took a dollar out of one pocket and put it in another.
You can connect Apple Pay Cash to a credit or a debit card but if you use a credit card you will be dinged the 3% fee. Use your debit card and there is no fee!
But let's review how to set up and use Apple Pay Cash. Step one is that you have to be sure to upgrade your iPhone or your iPad to the latest iOS - iOS 11.2. To do that, simply go to Settings—->General—->Software Update and check to see if you are current.
You do have two-factor authentication turned on, right? You need that for so many features that just about everyone should have it active. If not go to settings—>iCloud—>Password & Security—->Two Factor Authentication and follow the instructions there.
Okay, so you have iOS 11.2 and Two Factor Authentication, what now? Now open the Wallet app. At the top you will see a brand spanking new Apple Pay Cash card. Click on that and hit continue to activate your Apple Pay Cash card. This card is really important. This is where you will receive any money that others send to you. It will be stored in your Apple Pay Cash card and can be easily used to send cash to someone else, to pay for goods or services using Apple Pay or you can transfer it to your bank account.
Once your digital Apple Pay Cash card is set up, you will be asked to pair a credit or debit card to the new service. I put in one of each but a debit card makes the most sense since you do not get charged the 3% fee. If you put in more than one you will be asked each time to choose which card you want to use, which is another step.
Once you have added a card and agreed to the terms and conditions you will be asked to verify the card by entering in a code that will be sent to you automatically. Now, you can add some cash to your Apple Pay Cash card if you wish. That makes sending money a couple clicks easier but it is not necessary.
If you click on the "i" button on the Apple Pay Cash card screen you will get your information screen which will tell you your balances, have buttons for adding money or transferring it to your bank, etc. It also has a tab to review your transactions.
To send money to a friend you can simply ask Siri in the Messages app, open the App drawer and choose the Apple Pay icon. Remember that both parties must have iOS 11.2 installed for person to person payments to work. So, that means no sending bucks to Android users.
When you tap on that icon you will get a pop-up to ask you how much you want to send. Your friend will receive a pop-up to accept. Once you verify the transaction using your fingerprint or in the case of the iPhone X it is super easy - just look at your iPhone and bingo! you have sent the cash.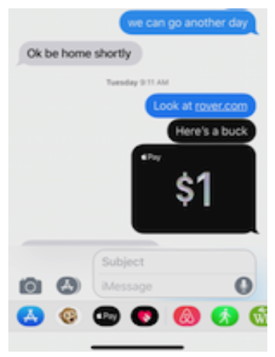 Your friend has instant access to the cash in their Apple Pay Cash card which they can use for Apple Pay or to send on to someone else. If you want to transfer the money to your bank account you tap on Transfer to Bank and then add your bank account's routing number and account number. These transfer requests can take up to 3 days so they are not instant.
You can set up your Apple Cash Card as your default payment in Apple Pay if you find that you have a lot of good friends sending you cash all the time. If you are going to send or receive more than $500, Apple Pay might require that you verify your identity with social security number, DOB or even your driver's license.
Regardless, I think that at least for the millions that use iPad and iPhones Apple Pay Cash will be the easiest way to send money and should give PayPal and their peer-to-peer cash system, Venmo, a run for the money, so to speak.
---
How sharing a Live Photo works
by Glenn Fleishman, Macworld
Live Photos are a cool feature of iOS, but what happens when you share one?
Live Photo became more useful in iOS 11, allowing editing and some transformation of captured slices of time. However, Macworld reader Ken is concerned about how Live Photo images are shared.
When the Camera app is active and Live Photo is on, iOS continuously captures a somewhat lower-quality stream of photos, but when you tap the shutter button, it uses the full power of the sensor.
When you share a Live Photo via email or any method other than a device (like a Mac with Photos) that iOS recognizes as reading the Live Photo format, Photos for iOS exports just the high-quality shutter-triggered shot (as a JPEG).
---
How to take a screenshot on the iPhone X
by Jason Cross, macworld
Many iPhone features are convenient or even important, but this one can literally save your life.
Taking screenshots is one of the most-used iPhone features, and with iOS 11's new screenshot editing features, it's more useful than ever. But you've always taken a screenshot by pressing the Side button and Home button, and that won't work on an iPhone X. After all, there is no Home button.
Just press the side button and volume up to take a screenshot.
Fortunately, it's just as easy on Apple's new phone. Simply press the Side button and the Volume Up button at the same time.
From there, screenshots operate exactly as they do on other iPhones.
---
How to power off and restart your iPhone X
by Jason Cross, macworld.com
Have you tried turning it off and then on again?
You shouldn't have to turn off your iPhone very often. If you're not going to use it for a few hours, it's not worth the hassle (and minuscule battery life savings) to shut it down.
But, if you know you're not going to use your phone for a couple days, or on a very long international flight, and you want to save every last ounce of battery life, shutting it down can be an effective option.
Also, if you suspect some bug has made your phone unresponsive or slow, the first troubleshooting step should be that old IT standby: turn it off and on again.
You used to be able to force a restart on iPhone by holding down the side and Home button for awhile—10 seconds or so. With no Home button, you have to force a reset a little differently on iPhone X.
To shut down the iPhone X, quickly press and release the Volume Up button, then the Volume Down button, then press and hold the Side button. Your phone will show a "slide to power off" bar at the top. Slide that, and it will turn off your phone.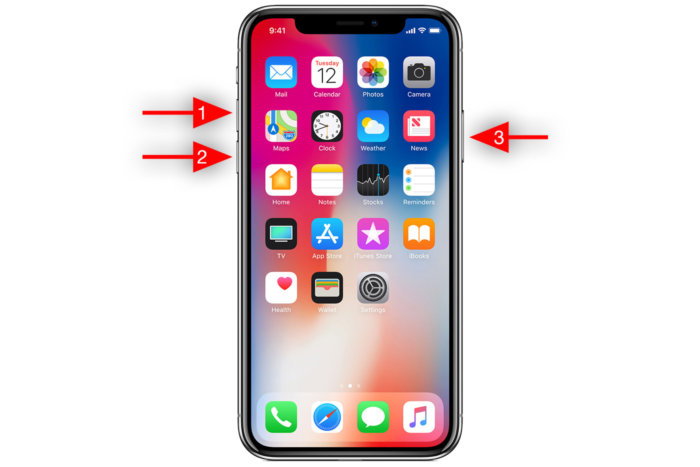 To power off your iPhone X, press Volume Up, then Volume Down, then press and hold the Side button.
This is different from the emergency mode activated by pressing and holding the Side button and either volume button for two seconds. That gives you quick access to SOS mode, Medical ID, and it disables Face ID until the phone is unlocked with your passcode. This power-off method does none of that.
Be sure to check out our guide to all the new gestures and commands for the iPhone X.
---
91 Cool New iOS 11 Features You Didn't Know About
by Justin Meyers, gadgethacks.com
Apple's iOS 11 is finally here, and while they showed off several of the new features it brings to your iPhone, iPad, and iPod touch back at WWDC 2017, they've only just touched the surface of what iOS 11 has to offer. There are a lot of cool new (and sometimes secret) features to explore, so we've collected them all here for you.
From a new screen recorder to persistent notifications, a dark mode, and fun new annotation tools, the list goes on. Some of the stuff we wanted actually showed up, and we've attempted to find everything new that's cool about iOS 11 right here.
Before diving into the full list of features, if you want to get some hands-on experience with them, make sure you have installed the new iOS 11 on your iPhone.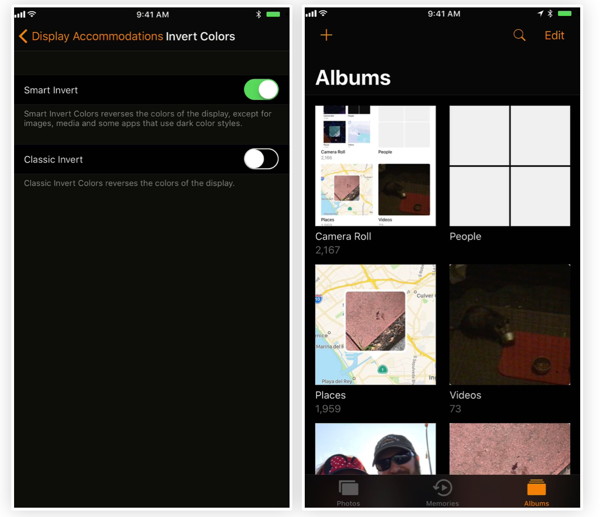 Dark Screen
---

---
Latest addition to Apple's upcoming TV slate is "Home" docuseries
by Roger Fingas, appleinsider
Diverting from the path of scripted fiction shows, Apple has reportedly picked up "Home," a documentary series on unusual houses and the people behind them.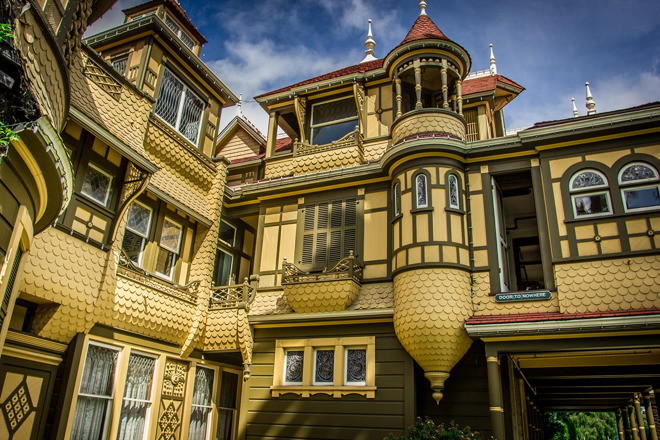 The company has so far ordered 10 episodes, each an hour long, Variety said on Friday. The show is being produced by Altimeter Films, Time Inc. Productions, and Media Weaver Entertainment, with director Matt Tyrnauer at the helm. Tyrnauer is perhaps best known for a 2008 film about fashion designer Valentino Garavani.
Little else is known about the project.
Apple is believed to be working on a small slate of high-budget TV shows for 2019. Some others include an adaptation of Kathleen Barber's "Are You Sleeping," a space drama from "Battlestar Galactica" veteran Ronald D. Moore, and a reboot of Steven Spielberg's "Amazing Stories."
The company's original video efforts on Apple Music, like "Carpool Karaoke" and "Planet of the Apps," have largely failed to attract attention. It's believed that the 2019 shows will be available to anyone with a compatible Apple device, possibly through the "TV" app for iPhones, iPads, and the Apple TV.
---
How to transfer an Apple Watch to a new iPhone
by Serenity Caldwell, imore.com
Just got a new iPhone? Here's how to move your Apple Watch so that you don't lose any data!
If you're the lucky owner of a new iPhone 8 or planning on picking up Apple's iPhone X, you may be wondering what to do about your current Apple Watch. Here's how to move your current wearable to your new iPhone!
How to prepare your Apple Watch for moving to a new iPhone
How to switch your GPS-only Apple Watch to a new iPhone
How to switch your LTE Apple Watch to a new iPhone
How to switch your Apple Watch to a new iPhone without a backup
Want to find out how you can pair a new watch with an existing iPhone? Here's how to set that up.
---

---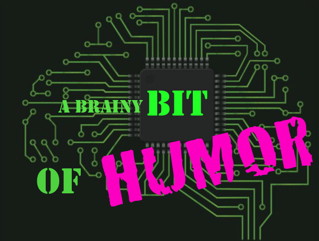 by Penny Holland, MAGIC*
Holiday Humor:
Young Girl: "I'm never having kids. I hear they take nine months to download."
If you have any pictures, cartoons, or jokes that might be appropriate for this fantastic publication, please send them to Penny at
---
---
Email scam to look like WhidbeyTel Upgrade
by Robert Y Elphick, MAGIC *
This scam email was sent to look like a WhidbeyTel email upgrade. Do not click to upgrade. You can see the address looks suspicious. There is no website "whidbeycommunications.com." If you suspect an email is a scam, don't click on anything in the email. Instead go to the website of the the company supposedly involved and look for validation there.
A number of members report that they got this email. If you clicked on the link then you need to contact WhidbeyTel at their Technical Support at . You also need to remove the malware and change your password to your WhidbeyTel account.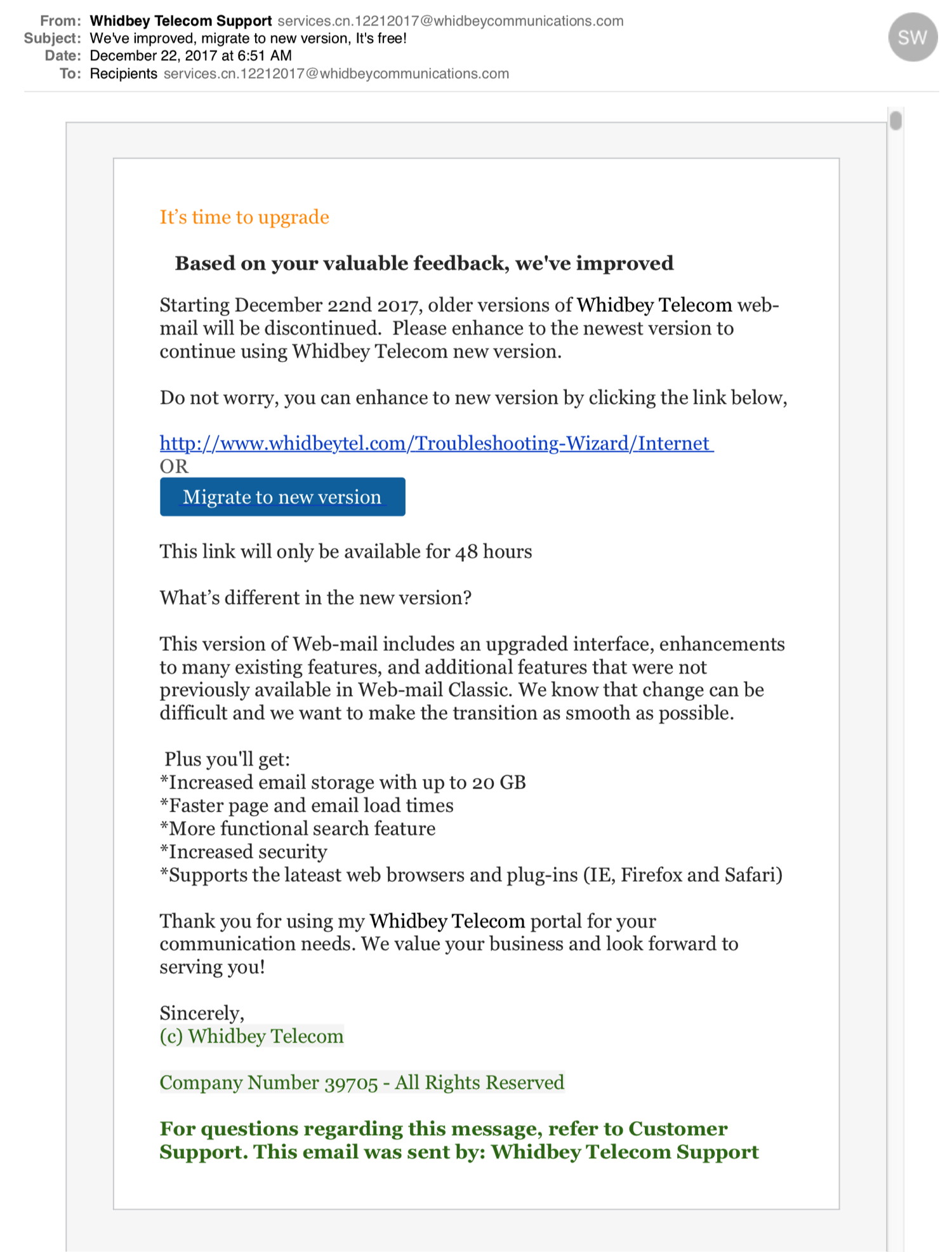 ---
Malware Examples
by Robert Y Elphick, MAGIC *
Another selection of emails that are up to no good and browser messages that are crooked. Never click on anything in an email that is even only slightly suspicious. Macs are only vulnerable to malware that you invite in by clicking on the links or zip files in these emails. So don't touch them!
This one includes false Reviews at the bottom! Another attempt to look like a WhidbeyTel communication. DO NOT CLICK!
There seem to be a lot of these emails offering $50 and pretending to be from common internet sellers. They are all malware. DO NOT CLICK!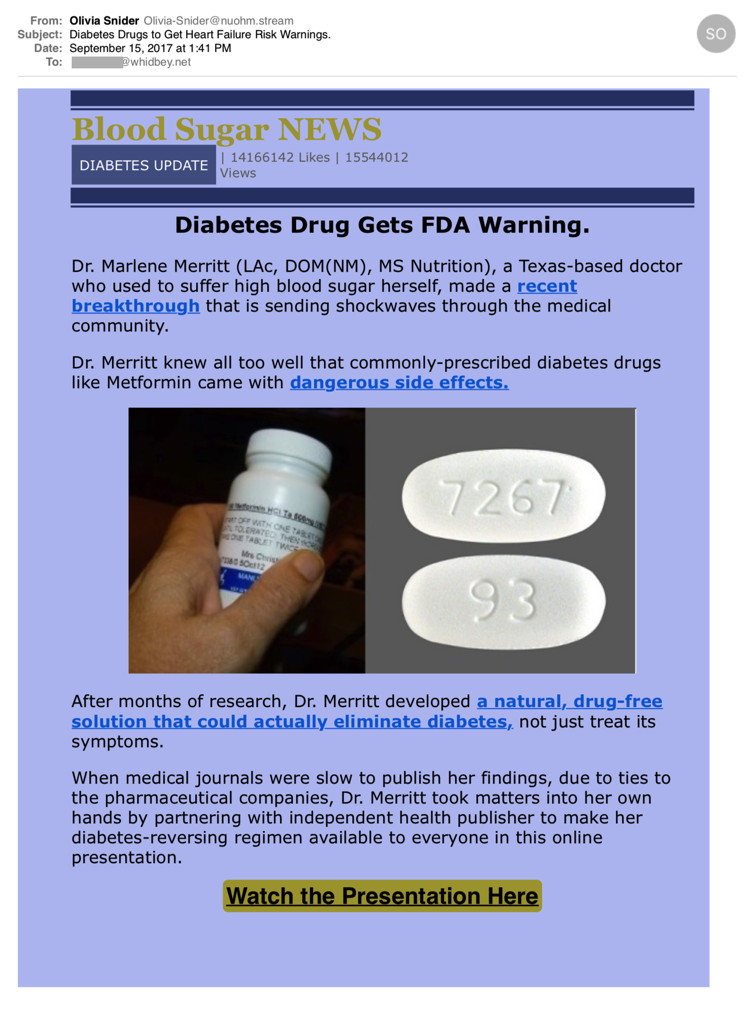 There are more and more malware emails that offer medical scares. Nobody will send you medical advice that is unsolicited and genuine. DO NOT CLICK!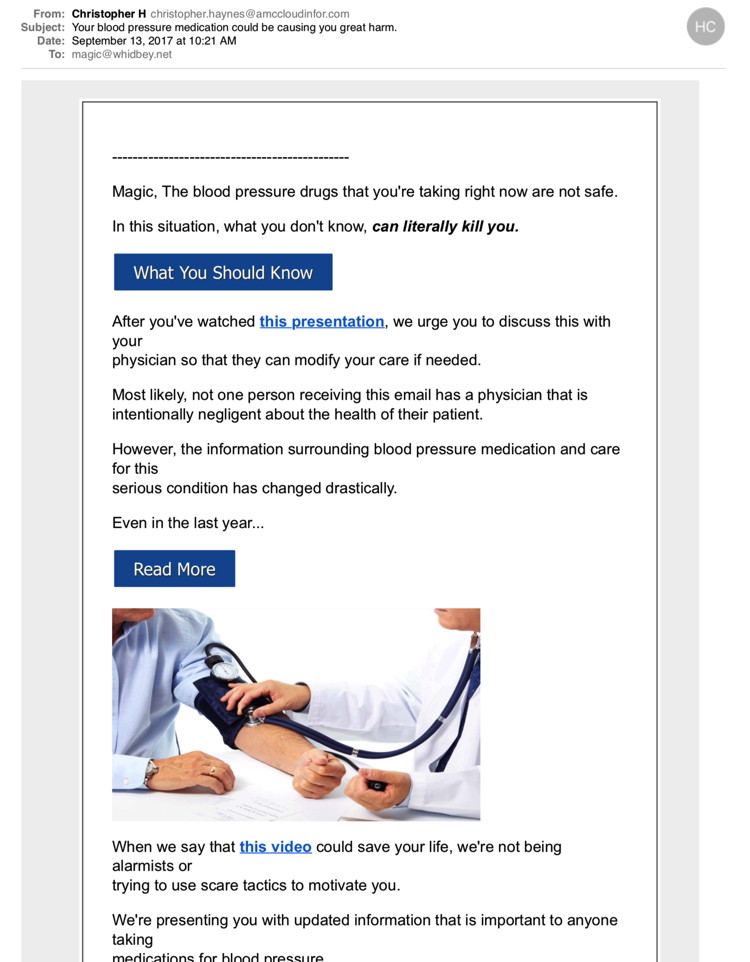 Another medical scare. DO NOT CLICK! This one also had a whole lot of nonsense if you scroll down about three pages - used to defeat blockers.
---
---
Old Software and New Computers *
by Ron Sharp, MAGIC
Here we are again. Time to replace that old computer because of one thing or another. Either the hard drive is failing, or the screen has turned into a permanent striped wallpaper and your favorite workhorse computer is a little too old to make repairs worthwhile. But that's fine, because new computers are faster and generally have brighter, crisper displays and more integrated security. The worrisome part is getting all your stuff onto the new computer.
With Apple's Migration Assistant your data can usually be transferred without too much difficulty. The occasional problems come from software that is too old, or unusual setups like partitioned hard drives. Unfortunately you should expect some of your third party software will either need updating or replacing. Bummer. Old software problems can occur even without transferring files to a new computer. Extra bummer. Just being aware of these issues and accepting procedures to learn new software should help a little.
I'm not going into details how to handle file transfer problems, but I will take the liberty to complain of my own situation which some of you may have also experienced. It involves what I consider one of the areas of software that is most lacking for Mac. That is finance and stock tracking software. I was using software that worked well and did all that I wanted when it became unsupported, deprecated and eventually just quit working. The search for new software is time consuming. Much of the finance software available for Mac has poor reviews or doesn't do what you want. Then more time is consumed getting all your data into the new application. Some software will import spreadsheet files but there will be lots of tweaking. (And no, I haven't found a new stock app yet)
Don't you feel better about your software problems now that you know you are not alone. 😄 At any rate, keep your software up to date and accept that change is inevitable. There is generally a lot of help available with online searches and MAGIC Mentors.
---
Apple updates are slowing your iPhone *
by Ron Sharp, MAGIC
This news headline was all over the media last month that Apple was slowing your iPhone down with software. But the point most of the articles I read was making, is that Apple was doing this intentionally. They didn't go into detail. So in case you didn't happen to read a "good" article or didn't read completely about the situation, here's the information that you should know.
Apple has admitted that it writes the software to run a bit slower for older phones. Of course the assumption is so that you buy a new phone. But Apple gets a lot digital feedback information about their products and what started happening was that the new software put large current demands on the battery. New phones with improved batteries and more efficient processors handle it fine. On older phones sudden demands on the battery caused voltage to drop low enough for the phones to crash and shut down. So to prevent that from happening and to preserve the life of your battery, the software was set to run slightly slower. In essence, Apple was trying to make your old phone last longer.
If it did cause people to buy new phones I'm sure Apple wasn't too disappointed about that. But, as I've read, Apples fault was not letting people know what was going on, that their old phones might run slower with new software as a battery preserving feature.
I can tell you I noticed my iPhone 5S slowed down after an update about 6 or 8 months ago. And my battery still easily lasts all day, so I still use it as always. Can I complain? Sure, but I still think it's a good phone. If it started shutting down on me, then I would think it's not such a good phone and definitely would replace it.
---
MAGIC, the Macintosh Appreciation Group of Island County, serves people who use Macintosh computers, software and peripherals. Our goal is to share information and get answers to questions to make us more productive with our use of technology. Our monthly meetings give us a chance to discuss computer problems and share ideas with other Mac users, feature speakers on specific topics, and to keep apprised of Apple news.