Newsletter
March 2018
Newsletter Editor:
In This Issue:
MAGIC MUG News
Software Updates
News, Information and Stories (OS-X)
iPhones, iPods, iPads
AppleWatch, Apple TV, HomePod
Humor
Malware and Mischief
By The Way
* Indicates author is a member of MAGIC
---
Meeting information
Date
21 March 2018
Time
4:00 to 6:00 p.m.
Presentations:
• ""Image editing with Preview"" with Trish Vishnevetsky
• Questions and Answers with Robert.
Location:
Unitarian Universalist Congregation of Whidbey Island (see map.)
Remember to bring your used ink cartridges for recycling. Thank you to Paul Morris who collects and ships the empties. MAGIC is rewarded with a check for our efforts.
---
Minutes of the Meeting, February 21, 2018
by Penny Holland, Secretary *
The January meeting of MAGIC, held at the Freeland Unitarian Congregation Meeting House, was called to order at 4:00 by President, Robert Elphick. About 35 people were present.
Presentation - Making your computer more secure.
Hardware dangers:
1. Meltdown and Spectre
These vulnerabilities in the CPU (Central Processor Unit) chips allow invasion of your computer by outside sources, and the potential for them exists in all computers. No one so far has used them. The most recent Apple operating systems prevent access, although the potential is still there. For this reason, among others, keep your operating system up to date. (Older operating systems may be able to block access, but it is better to be sure with upgrades if your computer is new enough for them.) Got to High Sierra!
Software dangers:
1. Avoid downloading evil software and keep operating systems up to date (with one exception). You should wait for a month or so before downloading a new operating system so that the bugs are worked out. Check the Magic website for information on the safety of new systems as they develop. To update your system, you can have your computer update automatically or go to the App store to check availability of new updates.
2. Most malware, if not all, has to be invited in if you have set up your computer securely. There are many of these; one of the worst is MacKeeper. Avoid anything that tells you it can fix your computer (by email or by telephone).
3. Avoid buying things outside the Apple Store. All items for sale there have been tested.
4. If you do get an app from somewhere else, you'll get a warning asking you if you are sure you want to open it. Be cautious. The only app not available through the Apple store that Robert currently recommends is Onyx. Onyx identifies and can eliminate what shouldn't be on your computer, streamlines memory and the Mac search tool, and speeds things up. Run Onyx every once in a while (in Onyx preferences, under Automation or Maintenance, check all of the boxes). Need to keep Onyx up to date, check version with each new operation system.
Q: What about Adobe Flash?
A: If you get a message about Adobe Flash, the best thing to do is to go to the Adobe website and download the latest version.
6. In Security and Privacy, under General, Options are listed. Always have a log-in password. You can set it to be required when the computer goes to sleep (or not). Choose Disable Automatic Log-in. Under Allow Apps Downloaded From, choose App Store and Identified Developers. You then have to deselect this for items purchased from other suppliers, but do this only temporarily.
7. Before buying an application, even from the Apple store, check the reviews. Start with MacWorld, also check the Magic website and our newsletters for other names of review sources.
8. Robert did point out a useful app from the App Store called Similar Photos Cleaner app. It finds similar photos on your computer, not only ones with the same name.
Programs for removing malware:
1. ClamXav. Start it up and go have dinner, because it can take a long time. It goes through your computer; sometimes tells you that you need to update it; so do update. Don't run anything else at the same time. Use Jiggler (free software) that will keep your computer from going to sleep. It can be directed to put what it finds into a folder called Quarantine, or it can be directed to destroy whatever it finds.
2. Malwarebytes. You now have to pay for this program. It is especially effective in detecting malware coming through your browser.
3. Bit Defender: some say it is more friendly, less complicated.
4. Norton: exists but doesn't work all that well on Macintoshes.
Other steps to increase security
(to make these changes, you'll need to unlock by clicking on the lock at the bottom left of the screen).
Under System Preferences/Sharing: When you are out and about especially, turn off File Sharing.
Under System Preferences / Security and Privacy/Firevault: If you turn it on, it will encrypt anything on your computer. You can actually have Time Machine do the same thing.
Under System Preferences/Security and Privacy/Firewall: Turn this on. Under Options, Enable Stealth Mode. You can check Block All Incoming Connections or choose those you wish (use + or - to add or subtract).
Under System Preferences/Security and Privacy/Privacy: Enabling Location Services will let you choose whether you want Maps, Safari, Siri, etc., to know where you are.
Business meeting
Bank Balance: $,8271.25
Magic owns an iPad 2, case, and keyboard. It has Wifi, cellular, and 32G memory. iPad 2 is no longer supported by Apple. If you are interested in making a donation to Magic for it, contact
Several people asked about getting help with printer connections/drivers: Joel used to do this kind of work but now offers TECHSmart.me, online tech support.
Ron Sharp can help with printer set up. His contact information can be found on his website.
Question and Answer period
Q: What about browsers?
A: Robert said he thinks Safari is as good as any. There is also IXQuick, a browser that keeps your activity private; no one knows who you are. Another option is VPN: Virtual Private Network. If you get a VPN account, every time you use the browser, you go through that network and it can only be tracked to the VPN. ExpressVPN had the highest ratings.
Q: What about search engines?
A: Most recall what you are looking for and use/sell that information. For that reason, Robert recommends DuckDuckGo, which doesn't do that. In Safari Preferences, choose DuckDuckGo as the opening search engine.
Q: How do you get rid of an app?
A: Use AppCleaner; it will trash the app and all of the connected files that you might not know about.
Q: Does all of the above apply to the iPad?
A: The iPad is generally much safer, everything comes from the Apple Store. But in the same way, don't click on Download for something you are not sure of.
Q: What about getting unwanted files in Mail?
A: Mail has a number of options. First, you can Enable Junk Mail Filtering (under Preferences/Junk Mail); choose to have it moved to the Junk mailbox or choose other action; can choose who is exempt from Junk Mail Filtering). You can also set your own Rules and have them operate before or after Junk Mail settings.
Under Preferences/Rules, you can assign colors or sounds to specific words or addresses, create multiple Inboxes, and more.
Smart Mailboxes are another way to automatically sort mail to specific mailboxes.
The meeting was adjourned at 6:00
Respectfully Submitted by Penny Holland, Secretary
Minutes were taken by Madelyn van der Hoogt, in the absence of the Secretary
---
MAGIC Moments
Education
A "Mac Essentials" class was held February 12 - 15, 2018.
The next Mac Essentials class is being planned for May. Announcments will be in the next MAGIC newsletter and will be emailed to all MAGIC members. The next one will probably be four afternoon sessions held weekly to give students a chance to absorb and practice between sessions.
We are currently considering more classes for the summer. Please let us know what classes you would like to see by sending an email to
Apology
Ron Sharp produced a beautiful newsletter last month but it was not used. Robert's email was set incorrectly for a few days resulting in no emails to MAGIC, and so he made a newsletter up without realizing that it was already in his junk folder. Full apologies to Ron for the problem. This month we are back to normal.
Swaps and Sales
Don't forget to check out the swap page of this website.
Note: This Software Update section of the newsletter lists the most relevant Apple updates. Not all updates are listed for all products. Additionally, I'll add other pertinent updates on occasion.
---
macOS High Sierra 10.13.3 update now available with fix for Messages
by Roman Loyola, macworld
Apple on Tuesday released an update for macOS High Sierra. According to Apple's release notes, macOS High Sierra 10.13.3 fixes a problem in Messages where your conversation is listed out of order. It also has a fix for an issue that causes your Mac to stop responding when connected to an SMB server.
Version 10.13.3 is available through the Mac App Store; when you launch the App Store app, click on the Updates tab at the top of the app. You can press Command-R or select Store > Reload Page if you don't see the update. The installation will require you Mac to restart.
macOS High Sierra 10.13.3 also includes several important security updates, which are detailed here. Of note are more fixes for the Meltdown and Spectre bugs in Intel processors that were reported earlier. Apple initally released Meltdown and Spectre fixes in macOS High Sierra 10.13.2.
iTunes 12.7.3
Apple also released an update to iTunes for the Mac. Version 12.7.3 is now available through the App Store. Based on the release notes, you may not need to rush to install this update; Apple says it includes support fro the HomePod, which doesn't go on sale until this Friday and won't ship until February 9.
---
iOS 11.2.6
from Apple
iOS 11.2.6 includes bug fixes for your iPhone or iPad. This update:
Fixes an issue where using certain character sequences could cause apps to crash
Fixes an issue where some third-party apps could fail to connect to external accessories
For information on the security content of Apple software updates, please visit this website.
---
---
APFS File Format
by Connor McGinnis, smalldog.com
Lately, I've been fielding a lot of customer questions regarding APFS, Apple's latest file system format so let's talk about format types.
APFS is the latest file system format Apple released this past year. When you install macOS High Sierra on the Mac volume of a solid-state-drive, that volume is automatically converted to APFS. Fusion Drives, traditional hard disk drives (HDD's), and non-Mac volumes are not converted. APFS carries a huge advantage as the format type can replace all of the existing file systems Apple currently uses across its platforms. APFS is suitable for macOS, iOS, tvOS and even watchOS.
Mac OS Extended (Journaled) is the default file system format for Mac OS drives. Formatting a drive with this will give you full interoperability with Macs. You can even set up a macOS startup drive if you have the right files, the know-how, and a large enough drive. The downside to this format is the compatibility between Mac and PC. A drive formatted as Mac OS Extended can be read by a PC, but the user will be unable to write data onto the drive. If you're transferring files from Mac to PC this won't be an issue, but going from PC to Mac in this format won't work.
MS-DOS (FAT) is Disk Utility's name for the FAT32 file system. FAT32 offers near-universal interoperability with every computing system. A drive formatted this way can easily transfer files between Mac and PC. The drawback to this format is FAT32 does not support files larger than 4 GB.
ExFAT essentially carries the advantages of FAT32, and bolsters this by supporting files larger than 4 GB. If transferring large files between Mac and PC, this format is for you.
Click for article called "Funkify Your Format!".
---
Life's a Beach (Ball)
by Connor McGinnis, smalldog.com
Call it what you will. "Beachball of Death", "Pinwheel of Patience", "Rainbow Wheel", "Color Pizza", "The Waiting Pie" (Yes, these are all names I've heard), we as mac os users are familiar with the dreaded and colourful menace. A few times a day I receive concerns from Mac users that there may be an issue with their machine as the pinwheel spins constantly. To be fair, a machine that displays the pinwheel for more than a handful of seconds may be trying to tell you a number of things.
If you're attempting to open an application and your Mac pinwheels for more than a few seconds, try clicking on the Desktop. Most of the time that will free up your cursor and allow you to navigate to the Force Quit menu to shut down whichever application is gunking up your performance.
Should you see the pinwheel seemingly out of the blue, (eg. on startup), it could be indicative of full storage. It's recommended you leave at least 10% of your storage disk free. In the About This Mac submenu, you can monitor your available and used storage space on your machine. If there is only a few Gb's available, it may be time to do some deep cleaning. However, if you see plenty of storage available and your machine constantly pinwheels, it may be indicative of a hardware issue. In which case, you could take a trip to one of our locations to get it looked at.
Lastly, one of the most common instances of pinwheeling rests in browsing the Web. Safari is one app that often calls up the pinwheel when it's dealing with a problematic web page. Typically you can fix this by hitting the 'x' symbol in the web address field to stop the page from loading or just close the window altogether.
---
Apple and SSD
by Nathan Persing, smalldog.com
Any software you run on your Mac is dependent on its hardware. OSX itself is no different. Apple has adopted the SSD as the standard for storage hardware. SSD stands for Solid State Drive, and before the development of this chip-based technology, we had mechanical drives which were essentially like robotic record players inside a box with lots of spinning parts, magnets and very delicate pieces.
With the update to High Sierra, you can get Apple's new file system, APFS. APFS is designed for SSD technology so if you have a mechanical drive, sorry, but your machine will not keep up. I advise you just to stick to Sierra if this is the case. Apple Proprietary File System (APFS) replaces the almost 30-year-old HFS. It was definitely time to retire. APFS offers better security while still making access to the file system very fast. This can only be achieved on hardware designed for the high-speed data flow that you can only achieve with SSD, and, for those with traditional hard drives, you are out of luck, but not totally lost. You still can update to High Sierra, but it will be formatted as HFS+.
Those who do have SSD equipped Macs will notice an overall performance increase in copying files, due to APFS File Cloning Technology, as opposed to the bit-by-bit method seen in older file systems. Along with better file encryption. APFS has more single and multiple key implementations at a system level to file level giving much better encryption performance.
APFS also provides an atomic-level save state, ensuring that data written to the drive is verified as completed, preventing half-written data from corrupting your drive, however, APFS leaves data checksums to the SSD hardware as it's built-in error-correcting code does the job well enough by itself.
If you're thinking about upgrading from Sierra to High Sierra and you have an SSD, you can look forward to all the benefits this new, modern file system brings to your machine.
---
Photos Editing
by Emily Dolloff, smalldog.com
The latest generation of iPhones have incredible photo capabilities and the quality of the pictures is pretty amazing. Thanks to improvements with the camera, portrait mode, and all new filters, just about anyone can look like a professional photographer. Well, most of the time. Many of us have put down our point and shoot cameras years ago. Our iPhones often take better pictures than our point and shoot cameras anyway, and, well, it's already in your pocket. But what happens with the photos that didn't come out so great?
Many users may think they need to invest in a pricey third-party photo editing software, like Photoshop, to fix those memorable moments that didn't come out as well as they hoped. However, Photos has a lot of options built right into it. If you haven't tried them lately you should! Do you have a photo that you wish had come out just a little bit lighter? Maybe the sun went behind the clouds just as you snapped the shot. Photos can fix that problem.
Double-click a photo that you wish to edit. Once you double-click your photo in the upper right corner you will see the edit button. Here you will see a variety of options to adjust your photo. By clicking on the adjust option, you are presented with a variety of ways to change and adjust the color of your photo. You can change how light or dark the photo is, you can select a variety of black and white options, and even adjust the RGB.
Perhaps you just want to have a little fun with the photo? Many of use filters when we take photos and if you have used Instagram you're probably very familiar with them. But, did you know Photos has them to? Using filters can dramatically change the feel of your photo. Simply select 'filters' at the top of the screen and you're presented with multiple options.
Have you wished that you could add a fun or unique touch to a photo? Maybe you want to use a favorite photo on holiday card. It's easy, just select Markup. Within Markup you can add text, use arrows to identify an object, and even add a thought bubble.
For some users these small features might be just what you need to turn that so-so photo into the masterpiece you envisioned!
---
Don't Skip Those Updates
by Emily Dolloff, smalldog.com
It seems like Apple releases updates to iOS, macOS, watchOS, and tvOS nearly every week these days. It has been only a few months since iOS 11 and macOS 10.13 High Sierra launched, and we've already seen ten updates to iOS and seven updates to macOS. Some of these have been to fix bugs, which is great, but quite a few have been prompted by the need for Apple to address security vulnerabilities.
Have you installed all these updates, or have you been procrastinating, tapping that Later link on the iPhone and rejecting your Mac's notifications? Often those prompts come at inconvenient times, although iOS has gotten better about installing during the night while you sleep, as long as you have your device plugged in.
I know, security is dull. Or rather, security is dull as long as it's present. Things get exciting—and not in a good way—when serious vulnerabilities come to light. That's what happened in November 2017, when it was reported that anyone could gain admin access to any Mac running High Sierra by typing root for the username and leaving the password field blank. This news was quite serious, and Apple pushed Security Update 2017-001 to every affected Mac and rolled the fix into macOS 10.13.2.
Part of the problem with security vulnerabilities is that they can be astonishingly complex. You may have heard about the Meltdown and Spectre hardware vulnerabilities discovered in January 2018. They can affect nearly all modern computers, regardless of operating system, because they take advantage of a design flaw in the microprocessors. Unfortunately, the bad guys—organized crime, government intelligence agencies, and the like—have the resources to understand and exploit these flaws. But here's the thing. Security is an arms race, with attackers trying to take advantage of vulnerabilities and the operating system companies like Apple, Microsoft, and Google proactively working to block them with updates. If enough people install those updates quickly enough, the attackers will move on to the next vulnerability.
The moral of the story? Always install those minor updates. It's not so much because you will definitely be targeted if you fail to stay up to date, but because if the Apple community as a whole ceases to be vigilant about upgrading, the dark forces on the Internet will start to see macOS and iOS as low-hanging fruit. As long as most people update relatively quickly, it's not worthwhile for attackers to put a lot of resources into messing with Macs, iPhones, and iPads.
That said, before you install those updates, make sure to update your backups. It's unusual for anything significant to go wrong during this sort of system upgrade, but having a fresh backup ensures that if anything does go amiss, you can easily get back to where you were before.
---
---
How to set up Apple's Health app to unlock its awesome fitness potential
by Graham Bower, cultofmac
If you think the Health app is just another pointless junk app that comes preinstalled on your iPhone, think again. Unlike Stocks, Compass or Tips, it is one of the few apps that Apple won't let you delete. Set up the Apple Health app properly, and it becomes a powerful tool for getting (or staying) fit.
You see, the Health app lies at the heart of Cupertino's growing health and fitness ambitions. And with its underlying HealthKit API, the Health app provides the framework that Apple Watch uses to gather data on your daily activity, heart rate and workouts. But the Health app is more than just a place for storing data. With every iOS update, Apple makes major improvements to it. So, if you still think the Health app is a waste of space, it's probably time you gave it another look. Especially if you own an Apple Watch. You'll find it contains loads of useful, well-presented data that can help you achieve your fitness goals.
The iPhone's Health app has come a long way
The Health app has come a long way from its humble beginnings. When it launched in 2014 as part of iOS 8, it was pretty basic. It presented your health data in dull and boring lists of statistics. You had to browse through bizarre and arcane stuff like "Peripheral Perfusion Index" and "Peak Expiratory Flow Rate" before you found anything interesting. The few charts were crude and simplistic at best.
Now, in iOS 11, the Health app is a different beast altogether. It provides a convenient, at-a-glance view of your key health stats in the Today tab. Loads of interactive charts let you explore your data visually. You can customize it to add your favorite stats. And you'll even find maps of your workout routes.
The Today tab is oddly named, because it does not just show today's stats. From here you can view charts of your activity by day, week, month or even year. In fact, Apple jammed so much stuff in there, you can get lost easily. So remember that tapping twice on the Today tab always takes you back to the current day.
---
What you can and can't restore through an iOS backup in iTunes
by Glenn Fleishman, macworld
A terribly sad email came in from Macworld reader Sharifa:
I deleted an iPhone back up from iTunes by mistake and have been trying all day to retrieve it. I lost all my honeymoon pics!
iTunes backups of an iPhone, iPad, or iPod touch don't contain apps and some kinds of media. They contain settings and certain kinds of documents stored within apps, and may contain images stored in an iOS device's Camera Roll. Some apps that use iCloud or other cloud-based sync mark their local content as not needing to be backed up, since it can be restored by logging back into an account or resyncing.
If you use iTunes for iOS backups, Apple doesn't store:
Apps, which Apple used to let you download into iTunes, and then sync back, and which stopped being a feature in iTunes 12.7. (See our article on coping with that and reclaiming storage space.) Even when apps were downloaded, they weren't part of a backup: only which apps were installed was noted in the backup file.
Music. Apple can restore music via iTunes or stream and download it via Apple Music and iCloud Music Library (with Apple Music or iTunes Match).
All images and videos. Depending on how you've synced and configured photos, only the Camera Roll (containing pictures you took on a device) may be backed up, and it's possible to disable that as well. If you sync images via iTunes, they will be stored either in iPhoto or Photos, and synced via iTunes. With iCloud Photo Library enabled, iTunes doesn't engage with stored images or videos on your phone or tablet at all, as they're all handled through iCloud.
Sharifa might have a copy without realizing it if Camera Roll backups were enabled, or through syncing to one of those other places. (I've emailed her to check.)
If you didn't realize that pictures and videos aren't always or fully stored in an iTunes backup, now is the immediate time to start making a separate backup or setting up sync! In iTunes, you can follow Apple's instructions to sync to Photos or iPhoto. And then make sure you have a Time Machine and hosted or offsite backup of your media libraries on your Mac!
---

---
7 Tips for Apple TV
by Don Mayer, smalldog.com
I have found that I am paying for Cable TV and that I use it less than 20% of the time. This may have to change in the near future! Most of the time when I am watching TV, I am using my Apple TV. Because my Apple TV also acts as my Apple Homekit hub, it must be on all the time so that when I'm away, I can adjust the thermostat or unlock the doors. Or I can play practical jokes on Grace by randomly turning on or off lights (she really does not like that!).
Here are seven handy tips that you might find useful for your Apple TV.
Force a Reboot
The other day for some strange reason my Apple TV froze. I was too lazy to get out of my chair and go unplug it to reboot it but remembered that I could force a reboot by simultaneously pressing the Home and Menu buttons on the remote. If you need to do this, the light on the front of the Apple TV will start blinking rapidly. Let go of the buttons and it will reboot.
HomeKit Control
Apple TV will configure itself as a HomeKit hub and, as long as you set your Apple TV not to turn itself off, you can control your Apple HomeKit devices remotely. You can also control your HomeKit devices using the Apple TV's Siri remote. Just say, "Siri lock the front door", or if you are like me and have set up more automation, you can even be more complex. When I say "Hey Siri, good night" all the lights in my house will turn off (except in the bedroom and the TV), the doors will lock and the thermostat will set to my set sleeping temperature.
What Did He Just Say?
Okay you could hit rewind on your DVR and go back to try to hear that important line in the movie but Apple TV goes one step further. This is the most useful command for the Apple TV. If you're watching a movie and you didn't understand what a character just said, you can hold the Siri button on the remote and ask, "What did he just say?" The video will rewind to a point before the last person started speaking and Closed Captioning will be temporarily turned on so you can not only hear it again, you can also read what they said. Pretty cool, eh?
Mirror Mirror on the TV
You may have this giant flat screen TV with the Apple TV and yet you look at web sites or pictures on that tiny MacBook screen. Whether it is shopping on Amazon or looking at the latest pictures from the grand kids, screen mirroring is very handy and very simple. You can mirror content from your iPhone, iPad or any Mac running the latest OS versions. Swipe up from the bottom of your iOS device to access Control Center and tap AirPlay, choose AirPlay under the display option on your OS X Menu bar or in the share icon. You'll be asked to choose the correct Apple TV if you have more than one and once you've done so you'll be able to mirror the action on your screen.
You Have More Remote
If you surf over to the App store and download the Apple Remote App you can control your Apple TV with your iPhone. If you have an Apple Watch you can control your Apple TV with your watch, too. You can even use your iPhone or Watch as another game controller when playing a multi-player game on Apple TV.
Hey! I am Trying to Sleep
Sleepless nights got you restless and you want to get up and watch Artificial Intelligence gone wild in the Terminator series? But you don't want to disturb your partner? Apple TV makes it possible for you to listen to the volume up high for all that action by pairing a set of BlueTooth earbuds or earphones. If you are lucky enough to have AirPods you can just pair them and listen in comfort. You simply navigate to the Bluetooth settings - Settings > Remotes and Devices > Bluetooth and pair 'em up.
On Screen Keyboard Hell
The on screen keyboard is not so much fun to use. But there are options! You can hold down the Siri button on your remote and dictate whole words or individual letters. That makes entering your very secure 27 character password much easier. Or if you have downloaded the Apple Remote App, you can use your iPad or iPhone keyboard making it even easier.
---
Apple Watch's heart rate sensor can detect diabetes, Cardiogram study finds
by Michael Simon, macworld.com
Another way Apple Watch can save your life.
The tiny Apple Watches on our wrists have already saved lives. Not only do they keep us more active, they can also detect a variety of heart diseases without needing any additional bands or accessories. But a new study by Cardiogram is taking it one step further.
The mobile health data company's deep learning network, DeepHeart, already uses data from the Apple Watch ($429 on Apple.com) heart rate sensor to detect atrial fibrillation, hypertension, and sleep apnea. Now it's adding a new disease to the list: diabetes. While Apple and Google have been rumored to be working on hardware capable of monitoring glucose levels, Cardiogram's study used nothing more than machine learning and the Apple Watch's heart rate sensor to detect whether a user has diabetes.
"The heart rate sensor that you wear already from the Apple Watch may actually be able to detect signs of diabetes," Cardiogram co-founder Brandon Ballinger told Macworld. "In the end, the final accuracy was 85 percent, which is pretty high for performing wrist applications."
The impact on you at home: Apple is selling more watches than ever, and the vast majority of people are using them mainly for their health and fitness benefits. We've heard numerous stories of how Apple Watch's heart rate sensor has saved people from heart attacks and pulmonary embolisms, and Cardiogram's research on atrial fibrillation last year ended up mirroring Apple's own study in watchOS 4. But diabetes detection ups the ante considerably. If we can start extrapolating the heart-rate data from Apple Watch to detect ailments that aren't specific to the heart, there's no telling how much of a life-saver it could be.
A deep dive by DeepHeart
The study, which was conducted by Cardiogram and the University of California at San Francisco, used 14,011 subjects and some 200 million heart rate sensor measurements to train DeepHeart and test the accuracy of the neural network's ability to distinguish between people with and without diabetes. According to Ballinger, one in four people with diabetes are undiagnosed, and he's hoping this new method of detection can help significantly lower that number.
Cardiogram has used the Apple Watch's heart rate sensor to detect diabetes in a new study.
DeepHeart is able to monitor the pattern of beat to beat heart rate variability to detect changes that are associated with diabetes, such as elevated resting heart rates or slower heart rate recovery after exercising. Ballinger says monitoring heart rate variability can predict whether someone is likely to develop diabetes, so DeepHeart is "actually detecting the early stages of that disease before it detects a severe complication."
Last year, Cardiogram studied ways in which the Apple Watch could be used to detect atrial fibrillation, an ability Apple is also researching with its own Heart Study app. Cardiogram also says its neural network can also be used to detect hypertension and sleep apnea, but the diabetes study is particularly meaningful to Ballinger since his mother suffers from the disease.
"If you detect (diabetes) early enough, people will be in the pre-diabetic range rather than the diabetic range, and they can enroll in a behavioral program that can teach them the right things to eat, exercise, using connected Wi-Fi scales to help them get back to normal levels," he said. "It can actually prevent people from getting diabetes."
Ballinger says the study is a first step toward expanding the free app's abilities. Over the next few months, new features will arrive to "guide people through the process of identifying if they're high risk, confirming whether they have diabetes or not, and then guiding them toward the appropriate treatment."
And that's Ballinger's ultimate goal with Cardiogram, which recently expanded to Android Wear and is hoping to add Fitbit Ionic to its fold soon. "We've done a lot of work on detecting conditions," he said. "I think know we're moving into the phase of intervention, actually guiding people to the appropriate health care."
---
HomePod review roundup
by Michael Simon, macworld
A speaker that's not so smart.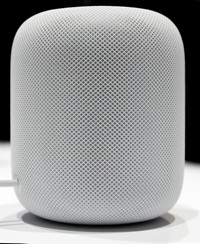 With less than 72 hours until its release, the first HomePod reviews are in from a hand-picked group of media outlets, and they're very positive—as long as you're buying Apple's $349 smart speaker for sound quality. The Homepod's "smarts," though, leave much to be desired.
That's not a total surprise, since Siri is woefully inadequate on other devices and Apple hadn't given us any indication that it has enhanced Siri for HomePod. But in action it's even worse than we expected. Brian X. Chen of The New York Times laments Siri's capabilities on the new speaker and concludes that "Siri doesn't even work as well on HomePod as it does on the iPhone."
For example, it can't hail an Uber (something Tim Cook touted as a feature during Apple's quarterly results conference call last week), it can't read recipes, and it can't create and access calendar entries. Chen even says Siri struggled to find music he liked, an area it's supposed to excel: "But after a week—during which I asked HomePod to play my favorite tunes from artists like Beck, The Talking Heads and David Bowie—the smart speaker still did not learn. Instead, like a stubborn D.J., Siri kept playing music by artists outside my music palette: Taylor Swift and Leroy Frances, to name just two."
The Verge's Nilay Patel had a much better music experience, particularly praising the speaker's ability to hear its wake word, but also laments Siri's inability to distinguish between voices when making personal requests to read messages:
"This is also baffling: iPhones don't answer to just anyone saying "Hey Siri" once you've trained them to your voice, and the HomePod runs a variant of iOS on an A8 chip, which allows for "Hey Siri" on the iPhone 6 when it's plugged into the wall. I asked Apple about this, and there wasn't a clear answer apart from noting that the personal requests feature that enables texting can be turned off. I agree: until Apple adds personalized voice recognition to this thing, you should definitely turn personal requests off."
Over at TechCrunch, Matthew Panzarino says HomePod offers "best-in-class voice recognition, vastly outstripping the ability of other smart speakers to hear you trying to trigger a command at a distance or while music is playing," and said that "Siri detection works like pure elven magic on the HomePod." However, he notes that "Apple has a lot of ground to make up with Siri, which is clearly why it is focusing on speaker quality and the streamlined value proposition of it being a conduit for Apple Music."
Superior sound
When it comes to sound quality, however, every reviewer agreed that HomePod is at the top of its game. Music aficionado Jim Dalrymple at The Loop wrote that "there is just no comparison when you compare [competing] devices to HomePod's sound quality - they suck. The sound when playing music [on HomePod] is incredible, and certainly many times better than any smart speaker on the market today."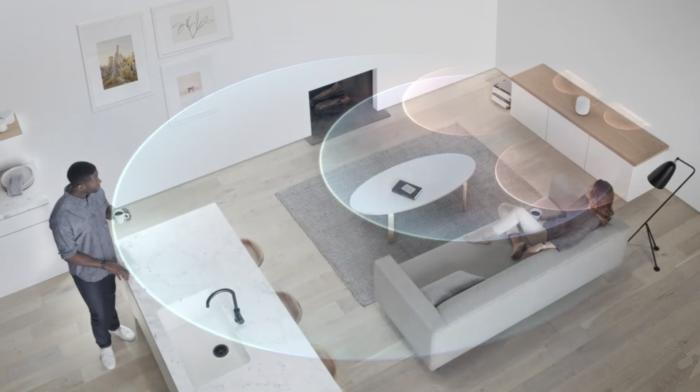 HomePod has great sound but you really need to be an Apple Music subsciber to enjoy it to the fullest.
Joanna Stern at The Wall Street Journal also came away impressed by HomePod's audio abilities and amplification: "When I put the HomePod on stage at a 450-seat theater, I could hear Ed Sheeran's 'Shape of You' beautifully from the last row." However, she found the low-end "far too front-and-center in the mix," and wondered why Apple didn't include an equalizer for adjusting HomePod's mix. Like the other reviewers, however, she concluded that HomePod is the best smart speaker for Apple Music's 36 million subscribers, but Spotify and Google Play Music subscribers might want to wait to buy one.
Panzarino sums it up most succinctly: "If you don't like Apple Music, don't buy a HomePod."
---

---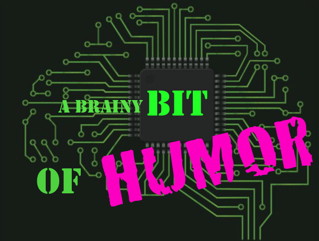 by Penny Holland, MAGIC*
"If you compare computers to offices, the Mac was the equivalent of the most beautifully designed colourful space, with jazzy carpets on shiny oak floors, a pool table, wooden beams, a cappuccino machine, posters and great music playing. The rest of the world trudged into Microsoft's operating system: a grey, soulless partitioned office, with nylon carpets, flickering fluorescent lamps and a faintly damp smell."
- Stephen Fry
This one is for the guy who keeps telling us about cluttered desktops!
You know you are in trouble when Siri says
"In 400 feet, stop and let me out."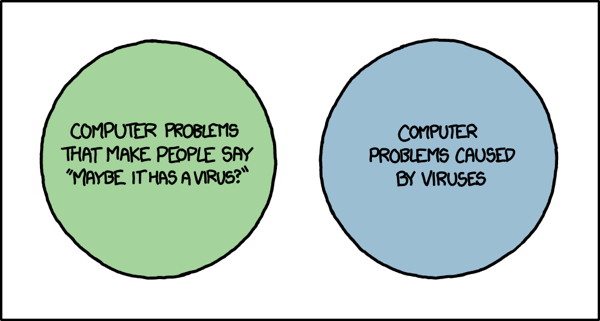 A Venn Diagram from xkcd
If you have any pictures, cartoons, or jokes that might be appropriate for this fantastic publication, please send them to Penny at
---
---
Ransomware - What Me Worry?
by Don Mayer, smalldog.com
We have not run into too many cases of ransomeware on Macs but not only is it common on PCs, it has made it into plot lines of shows like Homeland on Showtime. Once your files are held hostage it is too late so it is best to be informed.
Malware makes headlines regularly these days, and although Macs are targeted far less than Windows PCs, Mac users still need to remain vigilant. A particularly serious type of malware is called "ransomware" because once it infects your computer, it encrypts all your files and holds them for ransom.
Luckily, despite the virulence of ransomware in the Windows world, where there have been major infections of CryptoWall and WannaCry, only a few pieces of ransomware have been directed at Mac users:
The first, called FileCoder, was discovered in 2014. When security researchers looked into its code, they discovered that it was incomplete, and posed no threat at the time.
The first fully functional ransomware for the Mac appeared in 2016, a bit of nastiness called KeRanger. It hid inside an infected version of the open source Transmission BitTorrent client and was properly signed so it could circumvent Apple's Gatekeeper protections. As many as 6500 people may have been infected by KeRanger before Apple revoked the relevant certificate and updated macOS's XProtect anti-malware technology to block it.
In 2017, researchers discovered another piece of ransomware, called Patcher, which purported to help users download pirated copies of Adobe Premiere and Microsoft Office 2016. According to its Bitcoin wallet, no one had paid the ransom, which was good, since it had no way of decrypting the files it had encrypted.
Realistically, don't worry too much. But it's likely that malware authors will unleash additional Mac ransomware packages in the future, so we encourage you to be aware, informed, and prepared.
First, let's explain a few key terms and technologies. Apple's Gatekeeper technology protects your Mac from malware by letting you launch only apps downloaded from the Mac App Store, or those that are signed by developers who have a Developer ID from Apple. Since malware won't come from legitimate developers (and Apple can revoke stolen signatures), Gatekeeper protects you from most malware. However, you can override Gatekeeper's protections to run an unsigned app. Do this only for apps from trusted developers. Even if you never override Gatekeeper, be careful what you download.
Apple's XProtect technology takes a more focused approach, checking every new app against a relatively short list of known malware and preventing apps on that list from launching. Make sure to leave the "Install system data files and security updates" checkbox selected in System Preferences > App Store. That ensures that you'll get XProtect updates. Similarly, install macOS updates and security updates soon after they're released to make sure you're protected against newly discovered vulnerabilities that malware could exploit.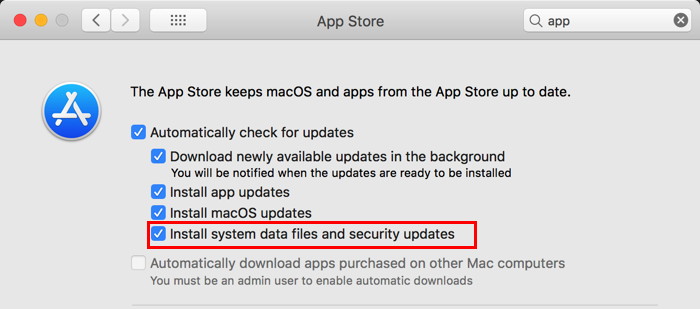 Although regular backups with Time Machine are usually helpful, KeRanger tried to encrypt Time Machine backup files to prevent users from recovering their data that way. Similarly, a bootable duplicate updated automatically by SuperDuper or Carbon Copy Cloner could end up replacing good files with encrypted ones from a ransomware-infected Mac, or a future piece of ransomware could try to encrypt other mounted backup disks as well.
The best protection against ransomware is a versioned backup made to a destination that can be accessed only through the backup app, such as an Internet backup service like Backblaze (home and business) or CrashPlan (business only). The beauty of such backups is that you can restore files from before the ransomware encrypted them. Of course, that assumes you've been backing up all along.
If you ever are infected with ransomware, don't panic, and don't pay the ransom right away. Contact us so we can help you work through your options, which might entail restoring from a backup or bringing files back from older cloud storage versions. There are even decryptors for some Windows ransomware packages, and such utilities might appear for hypothetical Mac ransomware as well.
To reiterate, there's no reason to worry too much about ransomware on the Mac, but letting Apple's XProtect keep itself up to date, staying current with macOS updates, and using an Internet backup service will likely protect you from what may come.
---
Malware Examples
by Robert Y Elphick, MAGIC *
Another selection of emails that are up to no good and browser messages that are crooked. Never click on anything in an email that is even only slightly suspicious. Macs are only vulnerable to malware that you invite in by clicking on the links or zip files in these emails. So don't touch them!
Here is an malware email that did NOT come from Amazon. DO NOT CLICK!
Here is the same email as above after using menu Edit -> Select All
Note that the black-on-black text is now revealed and contains junk designed to get past filters.
This was a PDF format attachment to an email. It looks very official but it is NOT from Apple
DO NOT CLICK!
This email was sent to a MAGIC member who correctly identified it as malware.
The From address is a dead giveaway.
DO NOT CLICK!
This one guessed that MAGIC uses Walmart - and hoped I will click on the link lower down.
It also includes junk text further down to get around filters.
DO NOT CLICK!
In order to reduce bad emails you can them sent to the Junk Mailbox. In the example below I have opened Mail and used Mail -> Preferences… and then selected Rules in the tool bar.
This example moves any email with the word Amazon in the title sent to my MAGIC email account into the Junk mailbox. I take a quick look at my Junk mailbox weekly just to make sure nothing good got accidentally caught (very rare) before trashing all the contents of the Junk mailbox.
---
---
MAGIC Newsletter / Browser tips
by Ron Sharp, MAGIC *
When choosing articles to read from the MAGIC newsletter you'll often have to click the link to complete an article. The reason for this is because the article may be long or have a lot of images or diagrams. So rather than duplicate everything we just let you click through to the original article webpage.
But the tip I'd like to remind you of is to use the "Reader" function. Some of the websites have videos ads that start playing and other annoying ads and windows. But clicking on the Reader icon will give you just the article without the other distracting stuff. It's really great but not all webpages offer this feature.
---
Apple updates are slowing your iPhone, Part Two
by Ron Sharp, MAGIC *
If you're concerned about your older phone being slow, or the battery failing, you have options how to deal with it. There are two apps you can download from the app store. One is called Battery Life and it will tell you what percentage battery life is remaining as well as what the current state of charge is. I've read that Apple is also developing it's own battery app for the iPhone that may be out by the time you read this newsletter.
Another app you can get is called Lirum Info. The "Lite" version is free. The app will give you a bunch of information about your phone. Specifically it will test your CPU speed (processor speed) and compare it to the maximum capability of the CPU. If the two numbers are not the same then your phone is running slower than is possible.
So, what if your phone is running a bit slower or the battery is weak? You've probably heard Apple will replace your iPhone 6 or 7 battery for $29. A full performing battery should return the software to enable full speed. However, there may be a repair wait time due to supply shortage. It is also not conclusive that a new battery will restore your speed, but I believe it will from what I've read.
If you happen to still be using an iPhone 5 or 5S model, Apple won't replace the battery but there are other businesses that will. I replaced the battery in my 5s iPhone and the CPU speed did not change. So I'm guessing the 5 and 5s phones are too old for Apple to consider full speed software.
You may have read that there are many lawsuits against Apple for their slowing your software and we have to see how those go and what it means in the future. But Apple did say they will make applicable software changes. They have decided to give the user the option of cpu speed when battery power starts to degrade. What do you think. Would like your phone to automatically adjust speed with available battery power or do you prefer to have the option yourself. It means if you're running full speed on the cpu and the battery isn't up to spec, the your phone may crash intermittently and have to be restarted.
---
MAGIC, the Macintosh Appreciation Group of Island County, serves people who use Macintosh computers, software and peripherals. Our goal is to share information and get answers to questions to make us more productive with our use of technology. Our monthly meetings give us a chance to discuss computer problems and share ideas with other Mac users, feature speakers on specific topics, and to keep apprised of Apple news.