Newsletter
June 2018
Newsletter Editor:
In This Issue:
MAGIC MUG News
Software Updates
News, Information and Stories (OS-X)
iPhones, iPods, iPads
AppleWatch, Apple TV, HomePod
Humor
Malware and Mischief
By The Way
* Indicates author is a member of MAGIC
---
Meeting information
Date
20 June 2018
Time
4:00 to 6:00 p.m.
Presentations:
• "Scanning slides and pictures" with team Reinecke
• Questions and Answers with Robert.
Location:
Unitarian Universalist Congregation of Whidbey Island (see map.)
Remember to bring your used ink cartridges for recycling. Thank you to Paul Morris who collects and ships the empties. MAGIC is rewarded with a check for our efforts.
---
Minutes of the Meeting, May 16, 2018
by Penny Holland, Secretary *

The May MAGIC meeting, held at the Freeland Unitarian Congregation Meeting House - the following notes were provided by Trish Vishnevetsky in the absence of the Secretary.

PRESENTATION

"Handy Utilities including AppCleaner, EasyFind, and Grab" was delivered by Robert with plenty of hands on demonstrations.

Business meeting

Treasurer Gary McIntyre announcing our bank balance of $9531.80.

Robert stated that MAGIC is going to sponsor a student to go to TechTrek, a Summer Science Camp for girls connected with the American Association of University Women (AAU). Also the possibility of MAGIC donating some iPads to the TechTrek students. Member Bob Reinecke talked about what he and his daughter, Donna, will present next month about scanning slides onto your computer.

Q & A

The Q&A session was shorter than normal and not recorded.

The meeting was adjourned at 5:30.
---
MAGIC Moments
Education
The Mac Essentials class and iMovie class began in May. They have both concluded.
There have been request for classes on Pages and Numbers. We are arranging this class to run in October at the Pacific Rim Institute.
MAGIC donation
MAGIC board members are reviewing a request to support the TechTrek program to help girls who are interested in studying STEM (Science, Technology, Engineering, and Math) subjects at university. The president has been directed to open discussions with AAUW to support this program in 2019 by providing iPads and/or financial assistance.
Swaps and Sales
Don't forget to check out the swap page of this website. There are printers and computers available.
New Operating System for your Mac
Note: This Software Update section of the newsletter lists the most relevant Apple updates. Not all updates are listed for all products. Additionally, I'll add other pertinent updates on occasion.
---
Apple releases watchOS 4.3.1, tvOS 11.4
by Roman Loyola, macworld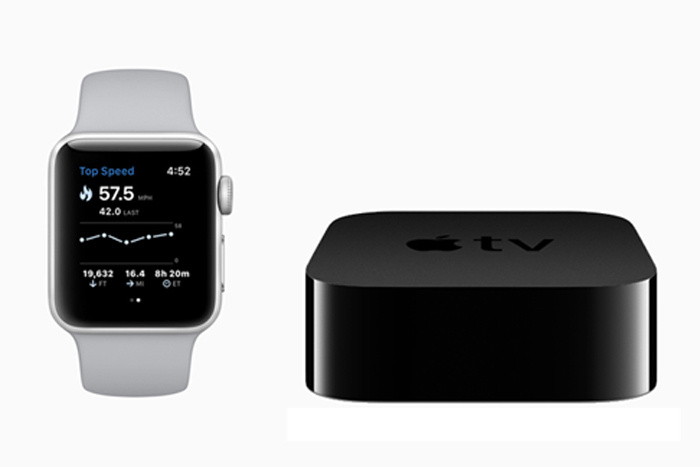 In addition to releasing the iOS 11.4 update, Apple also released updates to watchOS and tvOS. Compred to iOS, the updates in watchOS and tvOS are smaller but still important.
watchOS 4.3.1 update
WatchOS 4.3.1 includes a fix that would cause the Apple Watch at startup to be stuck at the Apple logo. Apple also notes that security updates are also included, but the details on those updates were yet to be available at the time of this writing.
In order to install the update, the Apple Watch has to be connected to its charger, have at least a 50 percent battery charge, and be connected to the internet via a Wi-Fi connection. The update is 97.5MB.
Here are the steps to installing the watchOS 4.3.1 update:
Launch the Watch app on your iPhone.
Tap My Watch.
Scroll down until you get to General. Tap it.
Tap Software Update.
Betas of watchOS 4.3.1 included warnings that watchOS 1 apps won't work on future versions of watchOS. If you have an older Apple Watch app, you may see the warning and you should check with the developer to see if an update is available.
tvOS 11.4 update
The most important feature in tvOS 11.4 is AirPlay 2 for the 4th generation and 4K Apple TV. As with watchOS 4.3.1, Apple's security updates webpage says that security updates are also included, but the details on those updates were yet to be available at the time of this writing.
To install the tvOS 11.4 update:
Go to the Settings app on your Apple TV.
Select Settings > System > Software Updates.
Select Update Software.
You can choose Downlad and Install to perform the update immediately or select Update Later to update at a later time.
---
Apple releases macOS High Sierra 10.13.5 update with Messages in iCloud
by Roman Loyola, macworld
Apple on Friday released macOS High Sierra 10.13.5, the update that adds support for Messages in iCloud. The update comes a few days after Apple released iOS 11.4, which also features Messages in iCloud support, among other features.
The macOS 10.13.5 update is 2.12GB and will require you to restart your Mac. Before you install the update, it's always a good idea to first perform a backup of your data.
To install the update, launch the App Store app, then click Updates. If 10.13.5 does not appear, try reloading the Updates page by pressing Command-R on your keyboard.
According to Apple's release notes, the update also includes several security updates and a couple of updates for Macs in enterprise environments:
Variables used in SCEP payloads now expand properly. Configuration profiles containing a Wi-Fi payload and SCEP payload install as expected when the KeyIsExtractable key of the SCEP payload is set to false.
How to activate Messages in iCloud
Once you've installed the update, here's how you can activate Messages in iCloud.
Launch the Messages app.
Click on Messages > Preferences.
Click Accounts.
Select Enable Messages in iCloud.
Learn more about Messages in iCloud and how to activate it on your iPhone and iPad.
---
iOS 11.4 with AirPlay 2, Messages in iCloud, HomePod stereo now available
by Zac Hall, 9to5mac.com
Just days before iOS 12 is unveiled to the public, Apple is fulfilling two promises made a year ago in iOS 11. First announced earlier this morning, iOS 11.4 is now available for iPhone and iPad. The new update includes AirPlay 2, HomePod stereo pairing, Messages in iCloud, and more. iOS 11.4 is available for iPhone, iPad, and iPod touch models capable of running iOS 11. The update introduces AirPlay 2, the next-gen version of Apple's media streaming technology, which reduces latency and supports multi-room playback from iOS for the first time. Check out our coverage so far for more details:
Messages in iCloud is also now available as part of iOS 11.4. This feature lets you keep messages across devices in sync sort of like modern email. If you delete a message on one device, it will go away on all your devices. And if you set up a new device from scratch, your messages will appear without needing to do a full restore from an iCloud backup.
This feature works on iPhone, iPad, iPod touch, and Mac when running the latest software update. watchOS is curiously excluded so if you delete a message on another device it will not be immediately deleted on Apple Watch.
Today's iOS update is also required before updating HomePod to its latest software update. Through the update, HomePod becomes an AirPlay 2 speaker, gains the ability to pair in stereo, and gains Calendar support. iPhone 8 and iPhone 8 Plus also gain a new wallpaper first shown off with the Product(RED) model, but iPhone X users won't see this offered.
Now on to iOS 12 beta in just a few days… :-) Release notes follow:
OS 11.4
iOS 11.4 includes AirPlay 2 multi-room audio, support for HomePod stereo pairs, and Messages in iCloud. This update also includes bug fixes and improvements.
AirPlay 2
Control your home audio system and AirPlay 2-enabled speakers throughout your house
Play music at the same time on multiple AirPlay 2-enabled speakers in your house, all in sync
Control AirPlay 2-enabled speakers from Control Center, the Lock screen, or AirPlay controls within apps on your iPhone or iPad
Use your voice to control AirPlay 2-enabled speakers with Siri from your iPhone or iPad, HomePod, or Apple TV
Take a call or play a game on your iPhone or iPad without interrupting playback on your AirPlay 2-enabled speakers
HomePod stereo pair
This update supports setting up your HomePod stereo pair using your iPhone or iPad
HomePod pair automatically senses its location in the room and balances the sound based on the speakers' locations
Advanced beamforming provides wider soundstage than traditional stereo pair
HomePod will automatically update to support stereo pairs, unless auto updates are disabled in the Home app
Messages in iCloud
Store your messages, photos, and other attachments in iCloud and free up space on your devices
All your messages appear when you sign into a new device with the same iMessage account
When you delete messages and conversations they are instantly removed from all your devices
To turn on Messages in iCloud, enable Messages in iCloud settings (Settings > [your name] > iCloud)
Your conversations continue to be end-to-end encrypted
Other improvements and fixes
Enables teachers to assign their students reading activities in iBooks using the Schoolwork app
Fixes an issue where certain character sequences could cause Messages to crash
Addresses a Messages issue that could cause some messages to appear out of order
Addresses an issue that could prevent logging in or accessing files on Google Drive, Google Docs and Gmail in Safari
Fixes an issue that could prevent data syncing in Health
Fixes an issue that could prevent users from changing what apps can access Health data
Resolves an issue that could cause an app to appear in an incorrect location on the Home screen
Fixes an issue where CarPlay audio could become distorted
Fixes an issue where selecting music from your iPhone could fail when playing music over Bluetooth or when connected to USB on some vehicles
For information on the security content of Apple software updates, please visit this website.
HomePod 11.4
iOS 11.4 includes AirPlay 2 multi-room audio and support for stereo pairs.
Place two HomePod in the same room and create a stereo pair
Each HomePod in a pair automatically senses its location in the room
Advanced beamforming provides wider soundstage than traditional stereo pair
Use AirPlay 2 to play the same song everywhere or different songs in different rooms to multiple HomePod and other AirPlay 2-enabled speakers
Schedule, cancel, and stay up to date with your Calendar appointments (available in US, UK, Australia)
Click for article and update video.
---
---
MacBook Pro: Key death and the butterfly keyboard effect
by Rene Ritchie, imore.com
iPods and iBooks
May 22, 2018: My MacBook Pro has finally succumbed to key death After testing three MacBooks and five MacBooks Pro with the new butterfly-mechanism keys, using a couple of them full time for months at a time, I've finally experienced it… key death. Dust-maggedon. The end of type.
Compressed air and some creative cleaning helped a little but it's still not fully functional. So, I'll be taking it into the Apple Store and, just like everyone else following this story, waiting to see what happens next.
---
How to control which apps have access to iCloud
by Michael Simon, macworld
Here's how to get your battery replaced.
Syncing with iCloud is a great way to back up your data so you can easily access it across all your devices, but it's not necessary for every app.
Apple's iCloud Drive is like a little puff of magic that stores and syncs your data across all your devices. Your important files are safely tucked away if something should happen to your iPhone or iPad. Your journal entries are available to continue working on whether you're on your iMac or MacBook. It's convenient and easy to use. But the more apps you allow to use iCloud to store your data, the more data you'll use up. Not every app needs to be backed up and synced in iCloud. You can give and revoke permission to apps that want to store content in your iCloud account with just the flick of a switch. Here's how.
How to give iCloud access to apps
How to revoke iCloud access from apps
How to give iCloud access to apps
If you use an app that you like being able to access the data across multiple devices, it's a good idea to let it do its syncing thing in iCloud.
---
How to back up your iCloud Photo Library
by Serenity Caldwell, imore.com
Apple's iCloud Photo Library is a great online backup service, but even online sync services need to be backed up.
Apple's iCloud Photo Library service works flawlessly to sync and back up your images and video to iCloud — but if you're serious about keeping your irreplaceable photos and video safe, you'll want a redundant (second) backup.
That can take the form of a local backup on your own drive or an external source, a secondary online backup, or both. Here's how to do it.
How to back up iCloud Photo Library to your Mac's hard drive
How to back up your iCloud Photo Library content to an external drive
How to make an online backup of your iCloud Photo Library
---
How to buy a refurbished iMac Pro, MacBook, Mac, iPhone, or iPad from Apple
by Roman Loyola, macworld.com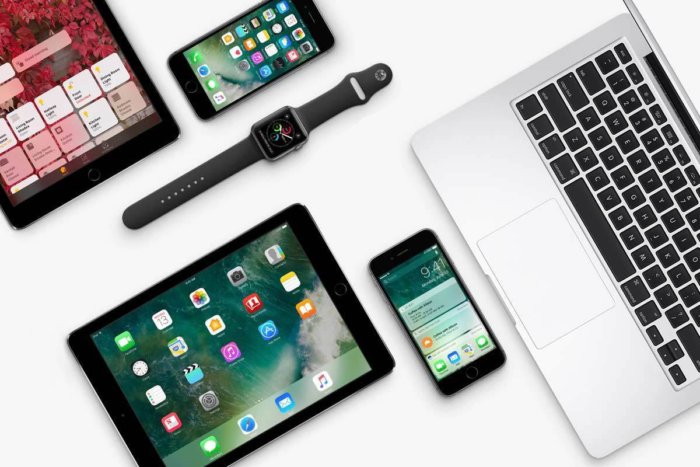 Looking for a way to save some money on the latest Apple products? Consider a refurbished MacBook, refurbished iPhone, or refurbished iPad from the Apple Certified Refurbished store. A refurbished product is just like a new, but at a lower price. Here's a quick guide with links to the best deals you can find on the refurb store, along with a FAQ guide if you want to know more about the ins and outs of the Apple Certified Refurbished store and buying a refurbished MacBook, desktop Mac, iPhone, or iPad.
---
Apple now globally powered by 100 percent renewable energy
from apple.com.
Nine More Apple Suppliers Commit to 100 Percent Clean Energy Production
Sunseap, a clean energy provider, manages 32 megawatts of solar panels on more than 800 rooftops in Singapore.

Cupertino, California — As part of its commitment to combat climate change and create a healthier environment, Apple today announced its global facilities are powered with 100 percent clean energy. This achievement includes retail stores, offices, data centers and co-located facilities in 43 countries — including the United States, the United Kingdom, China and India. The company also announced nine additional manufacturing partners have committed to power all of their Apple production with 100 percent clean energy, bringing the total number of supplier commitments to 23.

"We're committed to leaving the world better than we found it. After years of hard work we're proud to have reached this significant milestone," said Tim Cook, Apple's CEO. "We're going to keep pushing the boundaries of what is possible with the materials in our products, the way we recycle them, our facilities and our work with suppliers to establish new creative and forward-looking sources of renewable energy because we know the future depends on it."
---
How to properly download your iCloud Photo Library
by Glenn Fleishman, macworld
Apple - Photos on iCloud

90

There's no macOS issue I hear about more than iCloud Photo Library. It's a service that answers many users' needs, but there are some not-quite-outlying demands that fall through the cracks. This often revolves around being able to get a full set of your images and movies in iCloud Photo Library if you don't have enough storage

Macworld reader Shai wrote in with such a concern recently. They have a 300GB media library synced with iCloud Photo Library and a modest disk drive on their MacBook Pro, so Photos for macOS is set to optimize media. The full-resolution versions of images and video are thus only held in iCloud.

When trying to extract their library to shift it to Google Photos, they hit a number of roadblocks.
As mentioned, they don't have the local capacity to download.
iCloud.com doesn't offer a great way to select and download multiple images.
On a higher-capacity Windows laptop, which had room for the full library, iCloud software stalled for hours and then filled the drive with unusable files and only retrieved 17GB of actual media files.
Shai notes that competing cloud providers, Amazon and Google, offer programming interfaces that let a developer, like them, write software that would let them pull their data down even if there were no graphical interface or software provided. Apple doesn't have an API for iCloud exposed to users. (macOS software developers have certain access mediated by Apple for individual user accounts that are logged into iCloud while using the app.)
The only method I can recommend is to purchase an external drive of 500GB or 1TB, which are fairly affordable with USB 3.0 support. Then follow these steps:
Plug in the external drive, and make sure it's properly formatted.
Make sure Photos isn't running, and then copy your Photos library to the external drive. There's no special procedure for copying, as macOS handles the library just like a normal file.
When that's complete, hold down the Option key and launch Photos.
The library on the internal drive will be labeled after its file name in parentheses with "(System Photo Library)". Click Other Library and select the copied library on the external drive.
Select Photos > Preferences and, in the General tab, click Use as System Photo Library.
In the iCloud tab, make sure iCloud Photo Library is enabled. It may not be, because you switched libraries. Then choose Download Originals to This Mac.
Photos will now attempt to download all the media stored in your iCloud Photo Library to the external drive. You can interrupt the process by quitting Photos and ejecting the drive. The next time you plug the drive in, it should resume even without launching Photos, as Photos has a background agent that manages syncing. The iCloud tab in Preferences shows progress.
Depending on your bandwidth, the download could take hours to days (or even longer) to complete. When it's done, you should have a complete set of your images and videos, and can then take steps to shift to Google Photos.
However, one note of configuration warning with Google Photos: its deletion behavior after your Mac has uploaded media has multiple settings. If you want to upload a set of media larger than your drive per above and then delete pictures and movies from your drive, you have to make sure that the Backup and Sync utility's Removing Items preference is set to Don't Remove Items Everywhere or Ask Me Before Removing Items Everywhere. If set to Remove Items Everywhere, deleting media from your drive also deletes it from Google Photos.
---
---
How to use the Smart Search bar in Safari on iPhone and iPad
by imore.com
Search your Safari browsing history, bookmarks, search engines, and more with the Smart Search bar!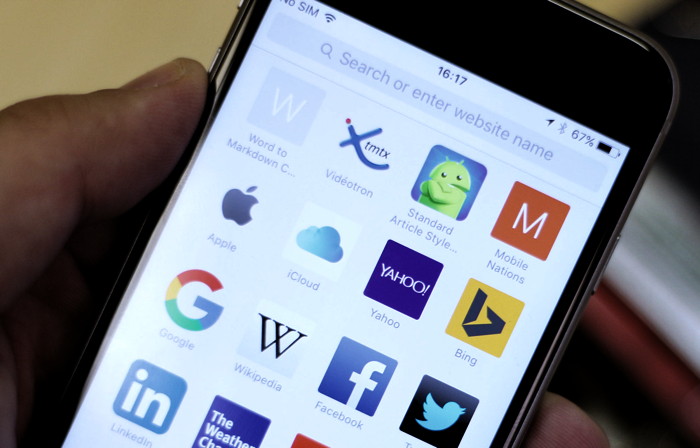 The Smart Search bar is a hybrid of the old address and search bars melded into one universal place to type and go. You can access your default search provider, your browsing history, saved bookmarks, and even specific words on web pages all through the unified Smart Search bar at the top of your Safari browsing window.
How to search the web using the Smart Search bar
How to search bookmarks and web history using the Smart Search bar on iPhone and iPad
How to search the text on a specific web page using the Smart Search bar
How to change your default search browser in Safari
---
Solving Missing Messages
by Emily Dolloff, smalldog.com
A friend recently got in touch with me about a troubling problem. When he received texts on his iPhone, Messages displayed notifications for messages from everyone…except his wife! Needless to say, this was a problem. Since notifications appeared correctly for other people, it wasn't related to overall settings. It turned out that he—or someone else, or iOS gremlins—had inadvertently enabled the Hide Alerts switch for the Messages conversation with his wife. To fix it, all he had to do was display the conversation in Messages, tap the "i" button at the upper right, and disable Hide Alerts. (In the Mac version of Messages, click the Details button and look for the Do Not Disturb check box.) It's a good feature designed to let you mute a chatty group conversation, but it can cause stress if applied to the wrong conversation accidentally.
The next time you notice missing messages, check those settings.
Be sure to check out our guide to all the new gestures and commands for the iPhone X.
---
Why iPhone X, iPad Pro won display of the year awards
by Rene Ritchie, imore.com
The new 10.5-inch and 12.9-inch iPads Pro have been recognized for their ProMotion technology, and iPhone X for its new edge-to-edge OLED.
It's easy to take Apple displays for granted these days. They all look almost the same and they all look great. But that's due to the incredibly hard work of Apple's display team, from the silicon to the color calibration. And it hasn't gone unnoticed.
The Society for Information Display:
The 2017 iPads Pro, with ProMotion:
Displays of the Year: Apple's newest iPad Pro displays feature the company's innovative ProMotion technology, developed to enhance visual performance. Available in 10.5-in. and 12.9-in. sizes, both tablets offer the same pixel density of 264 pixels per inch (ppi), corresponding to 3.7 million and 5.6 million pixels, respectively. They deliver adaptive screen-refresh rates ranging from 24 to 120 hertz (Hz) - the first displays in mainstream consumer products to do so. The 120-Hz refresh rate supports fluid scrolling, excellent response to touch via a finger or Apple pencil, and smooth motion content. The ProMotion display technology is enabled by a new, high-performance oxide thin-film transistor (TFT), as well as newly engineered liquid-crystal materials and advanced photoalignment materials.
ProMotion really has to be experienced to be appreciated. Not only does it make scrolling look even better, it makes 24fps movies look the way they were meant to. Like TrueTone before it, once you see it, you want it on everything.
That's how you push forward the state-of-display-art.
And iPhone X:
Display Applications of the Year: The iPhone X is the first product in Apple's iPhone series to fulfill the vision of a smartphone that is entirely screen, with no physical elements, keyboards or dedicated function buttons. With iPhone X, the lingering button on the face of the phone is eliminated, and the display becomes the primary element for all interaction, allowing the display to flow and entirely fill the face of the iPhone. The 5.8-in. Super Retina display features resolution of 458 ppi and is the first OLED panel to match the standard set by prior iPhone generations, delivering striking colors, true blacks, a million-to-one contrast ratio and superior, system-wide color management. The HDR display supports Dolby Vision and HDR10, which together serve to further heighten the image quality of photo and video content. In addition, True Tone dynamically adjusts the white balance of the display to match surrounding light for a more natural, paper-like viewing experience.
One of the biggest misunderstandings/misinformation of the last year was that iPhone X just had a "Samsung display". It was repeated over and over again. But it's like saying Apple's A-series are just "Samsung or TSMC chipsets", or calling the iPhone just a "Foxconn phone".
Apple's display team did a tremendous amount of work on the raw OLED, sourced from Samsung, just as they've always done a tremendous amount of work on the raw LCD sourced from other vendors over the years.
Both awards are very well deserved.
---
How to Use AirPlay 2 Now That the iOS 11.4 Update Is Here
by Leanne Hays, iphonelife.com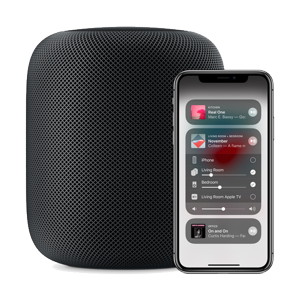 Big Apple news, everyone! iOS 11.4 was just released, and it's bringing some exciting, audio-based features, including AirPlay 2. This version of AirPlay makes it possible to wirelessly send content from any Apple device that's compatible with iOS 11.4 to an Apple TV or HomePod or other AirPlay 2-enabled speaker. This capability makes multi-room streaming possible at last, with the ability to sync and control multiple speakers throughout the home. AirPlay 2 features can be operated from your iPhone or iPad's Control Center, Lock Screen, or AirPlay controls within apps. Siri can also adjust and control AirPlay-enabled speakers for you, all you have to do is ask her using your HomePod, iPhone, iPad, or Apple TV. In addition to multi-speaker syncing and streaming, AirPlay 2 offers the opportunity for Apple Music subscribers to ask Siri for one song or playlist in one room, a different one in another, and so on with all the synced speakers in the house. Let's learn more about iOS 11.4, AirPlay 2, and how to use Apple's latest software update with your iPhone, HomePod, and more.
---

---
PSA: You can now watch Disney & Marvel films in 4K HDR on the Apple TV with Vudu
by Chance Miller, 9to5mac.com
Popular streaming movie and TV platform Vudu has been updated with support for UHD playback on Apple TV. This means you can now watch 4K HDR content on your Apple TV through the Vudu application…
What makes this update (via Reddit) most notable isn't necessarily the support for 4K HDR, but rather the films that are available. Apple rolled out 4K HDR titles to the App Store last fall, but one of the major holdouts was, and still is, Disney.
Despite the seemingly close relationship between the two companies, Disney has refused to offer its movies in 4K via the iTunes Store. With the most recent Vudu update, however, users can now stream Disney titles in 4K HDR on the Apple TV.
Of course, the important thing to note here is that Disney has been slow to make the switch to 4K production in general. Many Disney films still aren't available in 4K, even on Vudu, and it's unclear when they will be.
However, the selection of Disney, Marvel, and Pixar titles available in 4K is growing and they'll certainly look great on the Apple TV. Check out a full breakdown of the 4K Disney/Marvel films available in 4K HDR here.
Vudu is available on the tvOS App Store as a free download. Disney titles such as Cars 3 generally run $24.99 in UHD, while other titles are available as low as $14.99.
---
France's Canal+ partners with Apple to offer Apple TV 4K as alternative to cable box
by Chance Miller, 9to5mac.com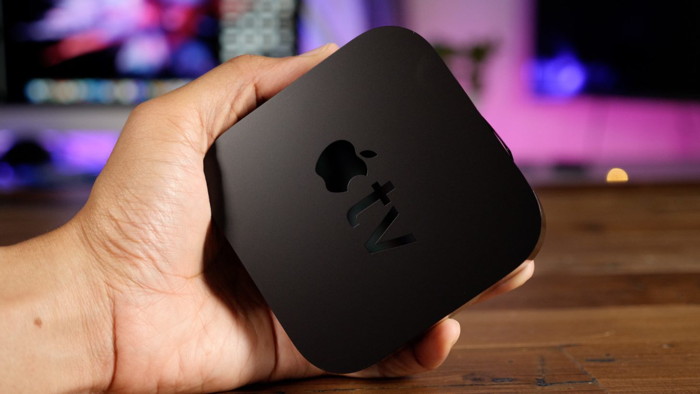 The Apple TV is already a popular choice among many Apple users, but one cable company in France is taking things a step further. Canal+ announced today that it will offer cable subscribers the option of renting an Apple TV 4K in replacement of a traditional cable box…
Vivendi's Canal+ Group made the announcement today, touting that customers will be able to choose the Apple TV 4K as their set-top box of choice starting on May 17th. Users will rent the device for right around €6 ($7) per month.
It isn't explicitly clear as to how Canal+ will instruct users to watch content via the Apple TV 4K, though one would think users would simply need to download the myCanal application from the tvOS App Store.
Canal+ touted the partnership in a statement to Variety, calling the Apple TV 4K the "perfect showcase" for our premium content exclusives:
"We are proud to offer Apple TV 4K and our unique selection of programs to our millions subscribers in France," Frank Cadoret, deputy general manager of Canal+ France, said in a statement.
"Apple TV is the perfect showcase for our premium content exclusives, in particular cinema, sport and our original creations."
Meanwhile, Apple's VP of Apple Music and international content Oliver Schusser said that Canal+ users will be able to benefit from "a rich and user-friendly experience" for content consumption:
"We believe that Canal customers will love using the Apple TV 4K as a decoder. Customers will be able to benefit from a rich and user-friendly experience to watch their favorite Canal programs, as well as accessing Apple services, including the App Store and Apple Music."
Whether or not Canal+ is able to set a trend here remains to be seen, but it certainly wouldn't be the worst thing in the world…
---
Apple's original TV shows and series: Get ready for a Emily Dickinson comedy series with Hailee Steinfeld
by Jason Cross, macworld.com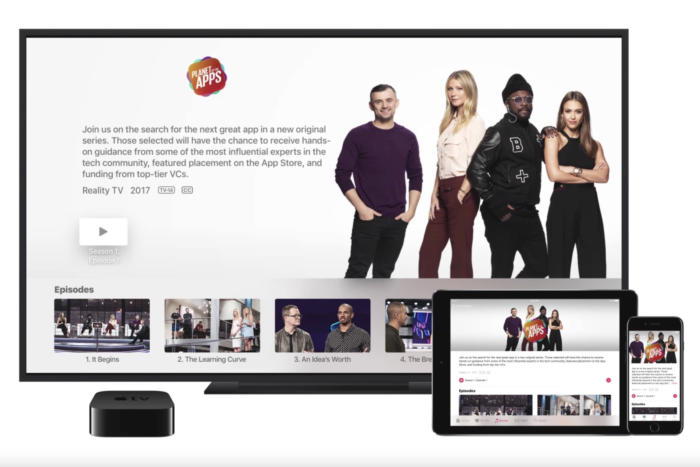 Updated 6/07/18: Variety reports that Apple is developing a drama series based on the hit novel Shantaram.
Apple is said to be spending as much as $1 billion over the course of 2018 on original TV programming. That's a lot of TV! It's not the $8 billion Netflix is going to spend, but it's still a huge commitment.
What can you get for a billion dollars? Well, some simple math gives us 200 episodes at $5 million a piece (a reasonable per-episode price for high-end TV). But we're not likely to actually see 10-20 shows with 10-20 episodes each, all costing around that much. For starters, that billion dollars has to cover a lot more than per-episode production costs.
---

---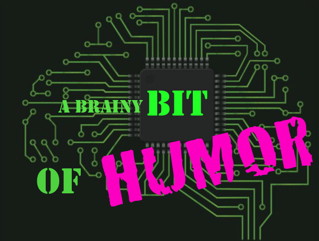 by Penny Holland, MAGIC*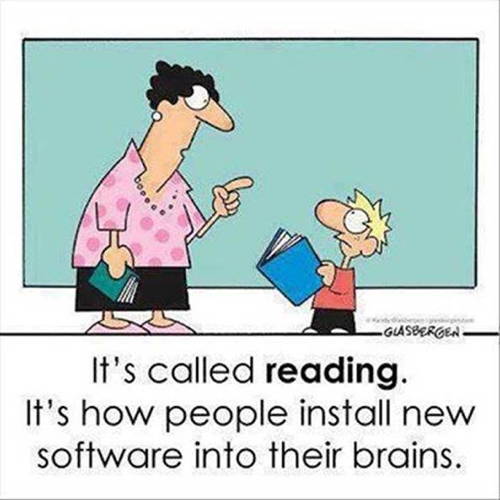 If you have any pictures, cartoons, or jokes that might be appropriate for this fantastic publication, please send them to Penny at
---
---
Reboot your router to avoid Russian malware, FBI warns: What you need to know
by Brad Chacos, pcworld.com
That Russia router malware threat might be worse than feared: What you need to know
In some cases, a full factory reset may be required
Update 6/7/18: Cisco's Talos has released additional details regarding VPNFilter, including a longer list of affected routers and possible attacks.
Your gateway to the Internet may be the portal that foreign hackers are using to snatch your data. The FBI recently issued a security notice warning that all home and small office routers should be rebooted after Cisco's Talos group discovered sophisticated Russian-linked "VPNFilter" malware infecting at least 500,000 networking devices.
Here's what you need to know about VPNFilter and the FBI's guidance to reboot your router—which might not even safeguard against the malware completely.
What's the threat?
Since all your Internet and local network traffic flows through your router, it can be pretty severe.
"VPNFilter is able to render small office and home office routers inoperable," the FBI warns. "The malware can potentially also collect information passing through the router."
Routers are especially ripe targets for hackers because they usually connect directly to the Internet and aren't often protected by your PC's antivirus or other security solutions. Most people don't install router firmware updates, either, which can leave vulnerabilities exposed. VPNFilter also encrypts its network traffic, which can make detection even more difficult, the FBI says.
Most recent infections observed by Cisco occurred in Ukraine, however, and the Justice Department connected VPNFilter to "Sofacy Group," an espionage group associated with Russia.
WIZARD Sez: Rebooting your router is easy. Simply unplug it from the wall, wait 30 seconds, and plug it back in. Done!
---
Malware Examples
by Robert Y Elphick, MAGIC *
Another selection of emails that are up to no good and browser messages that are crooked. Never click on anything in an email that is even only slightly suspicious. Macs are only vulnerable to malware that you invite in by clicking on the links or zip files in these emails. So don't touch them!
Several MAGIC members have got this. It is fake. DO NOT CLICK.
Whidbey Telecom have been notified of this menace.
When I click on the link Safari gave this:
WARNING: I am well protected when I do this. Do not do it at home!
Another phishing email purporting to be from Whidbey Telecom. It is fake. DO NOT CLICK.
Whidbey Telecom have been notified of this menace.
These things pop up when in the browser claiming to be from Adobe.
They are not - go to the
Adobe website
for real upgrades.
DO NOT CLICK!
MacKeeper is Evil. Do not fall for these pop-ups.
DO NOT CLICK!
MacKeeper is Evil. Another of their pop-ups.
DO NOT CLICK!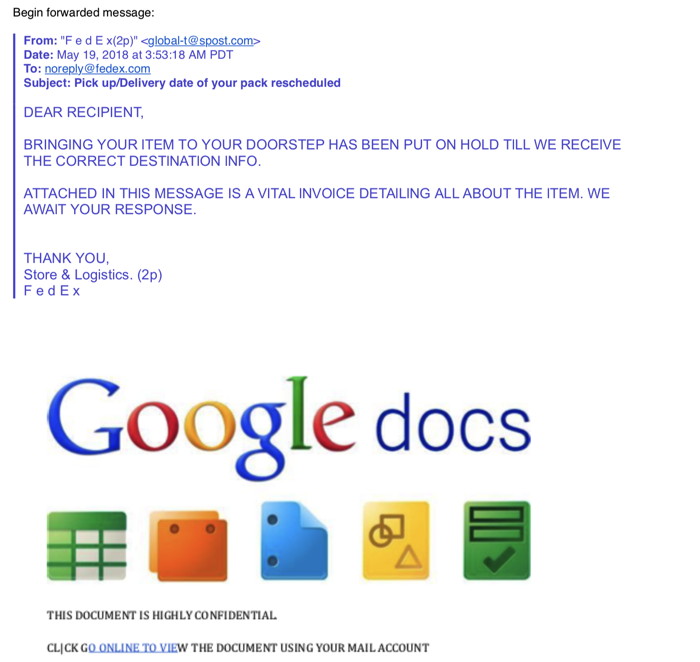 This email came from a MAGIC member - it is a phishing attempt. DO NOT CLICK!
But MAGIC does not have a car! Definitely Phishing.
---
---
Automatic updates
by Ron Sharp, MAGIC *
I'm always answering questions about updates, wether it's worth installing them. And I tell everyone yes, do the updates. One of the important reasons for doing updates is that the security is almost always improved. As new viruses and scams are created and discovered, the operating system and applications are improved to deal with the new threats.
Then, of course, there is the functionality of the operating system or applications to work better with faster hard drives and faster computers, or make websites more functional. Or to make computers work with new devices such as the Apple pencil.
Another reason to update apps is that if you let them get too far behind, then your files won't even open with the new software and it'll be twice as difficult to convert files to get them to open.
But… here's the part that you might not be expecting. I've been advising people to turn off automatic updates for the operating system. The automatic updates for the Mac operating systems are usually set by default on the initial User account setup. And it's caused some problems for people. Here's what is happening occasionally- the Mac automatically checks and downloads operating system updates. They are downloaded in the background so you don't even notice a thing. The Notifications app will let you know that updates are ready to install. But your preference may be set to automatically install the update. So the next time you start the Mac up, it starts to install the update. This takes some time, so you naturally think something is wrong. It's taking way too long to start up and so you manually power it off and try again. Well now the update has been interrupted midstream and the Mac will likely not start up at all. It may begin the start up sequence but never complete it.
There are options to set the Mac to check for updates without downloading or installing them until you choose to. Then you will be ready and aware that an update is being installed.
To change these settings go to System Preferences> App Store, and then click the padlock and enter your User password to make the changes. I recommend to uncheck the box for installing the update. You can have it download automatically if you want, then the notification will let you know when an update is ready to install.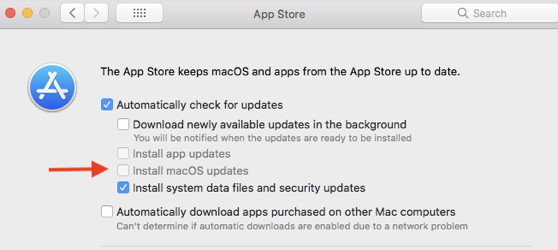 If you are inclined to avoid doing the operating system updates, you may prefer to have the automatic updates turned on. That's fine, but be aware a system update may cause a long startup time, so don't panic and give it a few more minutes.
---
Privacy Policies
by Ron Sharp, MAGIC *
You probably have gotten many privacy policy updates in your email in the last month. That's because of a new privacy law called General Data Protection Regulation (GDPR) that has gone into effect in the European Union. Although I don't know a lot about it, here are some interesting tidbits.
Some of these policy updates allow you to opt in or out of use of your personal information. So it's wise to look over the updates to see if you should be making choices. Other policy updates pop up the first time you visit their website. If you just close the popup you are most likely consenting to their privacy policy. Using a site often means you are consenting to their terms.
I got a notice about Yahoo's policy updates and when I read how many advertisers they share my information with I was floored. I immediately proceeded to close my Yahoo account. I was willing to give up my use of Yahoo's finance services for stock market news after using it for about 15 years. I had forgotten that I was also a moderator of a Yahoo Group that was going to be eliminated.
Although, in the process of closing my account I got the notice that it would take 45 days to close the account. That's certainly time for anyone to change their mind but I'v been persistent so far.
I don't have answers for how best to deal with privacy policies, but it's wise to keep aware and check them out, particularly if you are getting huge amounts of annoying ads and spam. Say no to the ones that aren't too important to you, but for the sites that are most convenient for you, you'll have to accept the policy to use the site.
There are many conveniences and free information available from the world wide web, but those sites are not really free. They require donations, such as Wikipedia, or they use advertisers to make it worth their service.
---
Window sizing and the green dot
by Ron Sharp, MAGIC *
All windows on the Mac have the red dot in the upper left corner to close the window. Next to the red dot is a yellow and green dot. The yellow dot will "minimize" the window, which closes the window but puts it's icon on the right side of the Dock.(assuming your Dock is on the bottom of your screen) You'll notice an insignificant small line in the dock. That line divides the Dock with application icons on one side and window/document icons on the other. If you have changed the default setting for minimizing a window it may minimize a window into it's application icon on the Dock. Clicking the related app icon brings up the minimized window again.

Now to point, the third dot in the upper left of any window, the green dot, will put that application into full screen mode. "Whoa, where's my menu bar?" In this mode the window fills your computer screen and your top menu bar goes away and the Dock disappears. So your app gets to use the full screen. To get out of full screen mode, move your cursor up to the top of the screen until the top menu bar reappears, then click the green dot again. Or you can hit the "escape" (esc) key.
If your window size is not what you want you can change it without using full screen mode by moving your cursor to the edge or corner of a window until the cursor image changes and then click and drag to change the window to the size you prefer. It's simple stuff, but easy to forget.
Some of the pop up windows can also be resized by clicking and dragging a corner of the window. The photo viewer window in the Mail app can be adjusted this way.
---
MAGIC, the Macintosh Appreciation Group of Island County, serves people who use Macintosh computers, software and peripherals. Our goal is to share information and get answers to questions to make us more productive with our use of technology. Our monthly meetings give us a chance to discuss computer problems and share ideas with other Mac users, feature speakers on specific topics, and to keep apprised of Apple news.