Newsletter
July 2018
Newsletter Editor:
In This Issue:
MAGIC MUG News
Software Updates
News, Information and Stories (Mac OS)
iPhones, iPods, iPads
AppleWatch, Apple TV, HomePod
Humor
Malware and Mischief
By The Way
* Indicates author is a member of MAGIC
---
Meeting information
Date
18 July 2018
Time
4:00 to 6:00 p.m.
Presentations:
• "Moving mail from Outlook to MAIL" with Madelyn
• "Using the MAIL application" with Madelyn
• Questions and Answers with Robert.
Location:
Unitarian Universalist Congregation of Whidbey Island (see map.)
Remember to bring your used ink cartridges for recycling. Thank you to Paul Morris who collects and ships the empties. MAGIC is rewarded with a check for our efforts.
---
Minutes of the Meeting, June 20, 2018
by Penny Holland, Secretary *
The June monthly meeting of MAGIC was held at the Freeland Unitarian Congregation Meeting House from 4 to 6 PM. There were about 26 people in attendance. Ron Sharp called the meeting to order at 4:00.
PRESENTATION
"Digitizing and Archiving Slides" was delivered by Donna Christensen & Bob Reinecke
MAGIC member, Bob Reinecke, and his family had been saving a bunch of family slides from 1957 to 1980. When they found two 35mm carousels and a box of slides about a year ago, they wondered what to do with them. The slides were in great disarray, and most were unlabeled. All they had for viewing these 300 slides was a little battery powered single slide viewer. They decided they wanted to digitize them so they could be viewed on a computer.
First they needed a digital file organization plan. There was little or no metadata on the slides (such as month or year). They needed to determine the best format and resolution. The most important thing they decided was that the computer was the only way to share the pictures with family members. About this time they discovered they had even more slides, now bringing the total to 600!
They realized that they could either send the slides out and have a company do the scanning, or if they could learn how to do it themselves. After doing some research they learned that the cost for digitizing would be about 50 cents per slide, bringing to to a total project cost of somewhere between $150 to $300 for the original batch of 300. Bob learned at a MAGIC meeting that there is a video expert in Oak Harbor named Jim Riney, who recommended www.ScanCafe.com whose prices were about 30 cents per slide. The problem, they concluded, with using an outside company is their lack of metadata. Thus the slides could not be organized very well outside the family. The Reinecke family decided to create a team of family members to do the job themselves. They bought an Epson V550 Perfection Scanner for about $180. "Team Reinecke" consisted of Bob, daughter Donna Christensen (another MAGIC member), son Dan, daughter Lynn and wife Jan. The entire project was a birthday gift for Bob.
Donna walked us through the process they used for working with the slides. First they sorted and organized them, first by year. (Some slides had a date stamp indicating when developed, but not necessarily when shot.) Then they grouped the slides by subject. Some of these slides have never been viewed since the 23 year span of their shooting. The Reineckes made a decision to weed out all of the scenery-only photos and to focus only on pictures with people.
Their project, spanning over a period of many months consisted of scanning four slides at a time, which took 5-10 minutes per batch. They first ran a Scanner Preview to be sure the slide was inserted in the correct direction. Donna said it was tempting to edit some of the slides with the scanner, which was possible, but they soon decided it was important to just do the scanning and save the photo touch-ups for later. They originally used JPG-format scans, but soon learned TIFF is a better choice to preserve the integrity of the picture. A folder was set up on the computer desktop with a subfile for each year. They came up with a "naming convention" to help do the sorting in a logical manner.
They used 600 dpi resolution, which is fine for viewing online. For printing a picture, you may want to use 1200 dpi. They used tags such as Christmas, Easter, summer vacations, birthdays, etc. Sometimes they identified a slide by who was in it. Sometimes they identified the slide by where it was taken. Example of their naming scheme: "1977 - Easter with Crater Family" Some cues they used to figure out photo dating were clothes, seasons, cars, hairstyles. Bob said that in using the Photos program, they created albums, where photos can be rearranged in different orders. NOTE: An important point they discovered is to keep a master photo file not knowing how photos will be dealt with in the future technology.
Once their slides were scanned, the Reineckes dealt with archiving the image files. They talked about examples of Local Archives such as a hard disk drive, external backup drive (eg. Time Machine), or a flash/USB drive. Non local, or offsite archives might be a physical storage at another location or the use of Cloud storage. Realizing that not all of their family uses Apple products, they decided to use Google Photos, which would be available to anyone.
EDITING, VIEWING and SHARING was the last piece of the family project.
Over time slides can become discolored or scratched, and need to be edited. Some needed to be cropped, or merely rotated. They mostly used the Apple Photos App for these editing jobs. They also discovered that some of the dark, brownish looking slides that appeared almost too dark to see were often very visible once they were merely scanned.
For sharing the pictures with their family, one of their goals was to put their photos in iCloud. Another way to share photos is through Apple TV, the 4K upgraded version, allowing them to view the slides on their TV screen.
They found numerous benefits of this project. First, they discovered a treasure trove of fantastic photos, where they could see, for instance, what people (such as their parents) looked like when the were young. The images triggered many wonderful memories and have helped to preserve their family, and extended family, history.
Following of their talk, they did a short demo their slide scanner. It has a frame that allows them to scan a set of 4 slides at a time. You set up the scanner by telling what type of image, color, etc., set the resolution, and rotate the picture, if needed. Finally you choose the location file, the image format (such as JPG or TIFF). When you hit the Launch button, it usually says time remaining 10 minutes.though they said the time was usually closer to 3 or 4 minutes.
Ron Sharp further demonstrated how to move the 4 newly scanned photos into the PHOTOS program for editing. Selected as a group all four pictures moved together. He then selected one slide and pressed EDIT, where he showed us a list of editing choices. Once the photos are edited, put pictures into an album and then select Slide Show. You can add music to your slide show. If you use Keywords for labeling your photos as soon as you import them into Photos, it will make searching for pictures much easier in the future.
Business meeting
Treasurer Gary McIntyre communicated that our bank balance of $10,442.55
Q&A led by Ron Sharp (Robert was on sick leave)
Q: What is the difference from Photos and iPhoto?
A: Photos is the new OS version of iPhoto. It was created to be more compatible with the iOS devices, iPads and iPhones, for instance. When Photos first came out, many people weren't very happy with it, but it has lately been improved.
Comment: One of the great things about Photos is that you can have the same photo in multiple albums, because individual photos are actually just tags. So this helps with organizing.
Q: Does anybody here know how to eliminate movies off of your computer's HD and put on an external HD? She needs to do this before July 4 vacation. These are commercially purchased movies in iTunes, which she wants to be able to view from the external drive.
A: Plug in your new HD drive. IF it asks you if you want to use it for Time Machine, say no or turn TM off. Then you should be able to select a movie and then do a FILE>EXPORT, and choose that backup drive. Once you know it has exported to your HD then you can go back and delete it in iTunes. NOTE: If you purchased them from iTunes Apple won't let you do that. You can possibly use GOOGLE to "Store iTunes movies on External drive" and create another iTunes library.
Q: I get emails from someone that is many pages long. When I open it and start reading, then some of the pages turn black. Why and what can I do?
A: You might need to have somebody to look at your computer to see what is happening. It could be a memory problem.
Q: Problem when printing from Pages on iMac using an old Epson Stylus Photo RX680, I noticed that even though I saw a "two sided" choice in the PRINT window, it was not activated and wouldn't allow me to print duplex, or 2-sided.
A: Work around is to either copy the document into Text Edit where it will print duplex, or to turn the document into a PDF where it can then be printed two-sided.
Q: My mouse lights up for 20-40 seconds and then turn off, but the screen doesn't come on. Is this a problem I should be worried about?
A: Ron says he has heard of this and will look into it. He doesn't think it's anything to worry about, but he will check.
The meeting was adjourned at 5:40. Following that, presenters Donna and Bob invited people up to scan some of the slides they brought. Several members took them up on their offer.
---
MAGIC Moments
Education
There have been requests for classes on Pages and Numbers. We are arranging this class to run at the Pacific Rim Institute.
Swaps and Sales
Don't forget to check out the swap page of this website. There are printers and computers available.
New Operating System for your Mac
Note: This Software Update section of the newsletter lists the most relevant Apple updates. Not all updates are listed for all products. Additionally, I'll add other pertinent updates on occasion.
---
There are no announcements this month.
---
---
Why Apple is giving Maps the big reboot
by Rene Ritchie, imore.com
iPods and iBooks
This is what Eddy Cue, Apple's senior vice president of services, told Matthew Panzarino of TechCrunch, who scored the exclusive sneak preview of Apple's all-new, next-generation Maps:
"We have been working on trying to create what we hope is going to be the best map app in the world. Taking it to the next step. That is building all of our own map data from the ground up."
From there to here
Once upon a time, Google made Apple an offer it thought they couldn't refuse: Give us access to all your customers' location data and let us serve them ads in Maps, or do without critical features like vector tiles and turn-by-turn navigation. But Apple did refuse. And hard. And that meant the clock was suddenly ticking on Apple Maps. Fast.
Apple had always made the Maps interface on iPhone and had been considering building its own map data for a while. Almost certainly, though, it thought it had more time.
Now it was in a mad dash to rip out Google and replace it in time for the launch of iOS 6. So Apple had to license all the data it could from TomTom, Open Street Map, Yelp, and others.
Because the data were all from different companies, it was all in different formats, and Apple's aggregation, cleansing, and coherency did not go well — and, in many places, it went terribly.
There were flashy new features like Flyover from companies Apple had acquired over the years for its eventual Maps project, but it had no way yet to replace old ones like Street View. And with all the petty fiefdoms involved, it took years to even get Transit back.
As a result, the director in charge of Maps — who previously spearheaded the hugely successful Mobile Safari project — was let go and Tim Cook was compelled to issue an unprecedented apology.
Around the same time, though, Apple began ramping up an entirely new Apple Maps project. Or, perhaps, the Apple Maps project as it should have been and was meant to be.
It's hard to remember now, but Google Maps wasn't created over night or in a vacuum. Back in the day, there were only two real map providers: Tele Atlas, which became TomTom, and Navteq, which became Nokia Here (now owned by a consortium).
Google licensed its maps like everyone else… until it could re-drive and re-map the world in its own image, and do it better than anyone had ever done it before.
Apple had the same lofty aspirations but its definition of better includes fierce protections for user privacy.
Privacy first, last, and always
The data for the new Apple Maps is being collected in three primary ways:
From high-resolution satellite imaging, from specially outfitted Apple Maps vans that have been driving international roadways for years already, and from the billion-odd iPhones that all of us carry every day as we drive, ride, and walk our way through the world.
From the satellites, using computer vision, Apple will be able to add much more detail on everything from parks, to paths, to pools. Right now, Google has trails, and sports facilities Apple doesn't. That's going to change.
From the trucks, Apple is building super high-resolution panoramas and a "point cloud" that maps the world in a full three dimensions.
That lets Maps see under things like tree canopies, which can block satellites, verify addresses, accurately account for lanes, model the real shapes of buildings, match the graphical representation of local street and road signs, and nail points of entry.
While Apple seldomly discusses future products, it also positions them for features like Google-style Street View and Augmented Reality directions, and even pre-fetches data for enhanced and autonomous technologies, including the long-rumored Titan project.
From all the iPhones in all the pockets and hands, Apple will be able to get real-time flow data, which is key to understanding everything from newly opened routes to construction and accidents affecting traffic up-to-the-second. Think Waze but without having to share your personal location data with Google.
That's the biggest part of all this. Through every step and layer and process, the new Apple Maps was architected with privacy in mind. For example, all the Apple Maps van data is encrypted and sanitized to remove faces, license plates, and other individually identifiable information.
Data from iPhones is segmented with the start and end points thrown away and only random, de-identified parts from the mid-points used to "probes" for new routes and traffic. (You can also opt-out of that Settings > Privacy if you really want to.)
At iPhone volume, that means Apple Maps can know how people are navigating without having to know where how any individual person is coming or going. And because Apple's A-series processors are so powerful, it can add any personal context it needs to on-device.
In other words, you don't serve the cloud, the cloud serves you.
Machine Learning meets Human editing
Because Apple believes machine learning by itself is only ever half an answer, Maps will be using human editors, just like App Store and News, but in the hundreds. It'll use them to sanity check and make corrections, which, because Apple will no longer have to loop through a host of other companies, will all be handled much, much, much more quickly.
And yes, search is also being improved so that, you know, searching from something local doesn't prioritize a result three continents away.
What this means for us is better detailed, more accurate, more relevant, and eventually more feature-rich maps that let us stop having to worry about or figure out what they're telling us, and let us enjoy the drive, ride, or walk knowing we'll get exactly where we're going.
---
How to export an image and a video out of a HEIF Live Photo via macOS
by By Glenn Fleishman, macworld
It's a neat trick if you want the moving portion of the Live Photo.
Pictures on Laptops
A secret to why Apple's Camera app on iOS produces great photos is that whenever the app is active, it keeps the camera active, not just when you press the button to capture an image. This helps it create fantastic high-dynamic range (HDR) images and produce a better photo when you tap that button by gathering information beyond that precise second.
It's also how Live Photos works, when you have that feature enabled. The Camera app retains a few seconds of lower-resolution video at all times, and when you tap to take a picture, the resulting Live Photo has a few seconds before and trailing, as well as audio. It's a little bit of a gimmick, but it also lets you get the sense of a moment in time better than a static shot.
If you want to extract the movie portion of a Live Photo, you can export them out of Photos and get a JPEG file plus a MOV file. I wrote about this two years ago, before Apple introduced HEIF (High Efficiency Image Format) in iOS for taking photos (along with HEVF, or High Efficiency Video Codec, for videos). If you have High Efficiency set in iOS (Settings > Camera > Formats), you'll capture HEIF and HEVC media, which Photos, Preview, and QuickTime for macOS can all display and manage, as well as a few third-party apps, like GraphicConverter.
And you can still export Live Photos, although the results are a little different. As with the previous Live Photo package, which Apple managed with some behind-the-scenes trickery, you can still separate the high-resolution still image and the lower-resolution video. Either hold down the Option key and drag a Live Photo to the Desktop or into a Finder window; or in Photos choose File > Export > Export Unmodified Original for X Photo[s]. (You can have one or more Live Photos selected for either option.)
Instead of extracting a JPEG and a MOV file, these options export a HEIF file (which Apple gives an .heic extension to) and a MOV. The MOV is standard and you can use in any app that supports it. The HEIC opens in just a few programs. You can certainly open it in Preview: select File > Export, and pick JPEG as the output format (or one of a few other image formats).
But you can do a two-part export to get the JPEG and MOV directly from Photos:
Option-drag or Export Unmodified to get the MOV.
With the same image or images, select File > Export > Export X Photo[s]. You can opt for JPEG, TIFF, or PNG.
Oddly, there's no way yet to export the original HEIF with both the image and video inside it. Apple may be waiting to advance its tools (and encourage others to do so) to support direct management of that sort of package.
---
Gmail messages read by human third parties
from the BBC
Google has confirmed that private emails sent and received by Gmail users can sometimes be read by third-party app developers, not just machines.
People who have connected third-party apps to their accounts may have unwittingly given human staff permission to read their messages.
One company told the Wall Street Journal that the practice was "common" and a "dirty secret".
Google indicated that the practice was not against its policies.
One security expert said it was "surprising" that Google allowed it.
Gmail is the world's most popular email service with 1.4 billion users.
Google lets people connect their account to third-party email management tools, or services such as travel planning and price comparisons.
When linking an account to an external service, people are asked to grant certain permissions - which often include the ability to "read, send, delete and manage your email".
According to the Wall Street Journal, this permission sometimes allows employees of third-party apps to read users' emails.
Not asked permission
While messages are typically processed by computer algorithms, the newspaper spoke to several companies where employees had read "thousands" of email messages.
Edison Software told the newspaper it had reviewed the emails of hundreds of users to build a new software feature.
Another firm - eDataSource Inc - said engineers had previously reviewed emails to improve its algorithms.
The companies said they had not asked users for specific permission to read their Gmail messages, because the practice was covered by their user agreements.
"You can spend weeks of your life reading terms and conditions," said Prof Alan Woodward from the University of Surrey.
"It might well be mentioned in there, but it's not what you would think of as reasonable, for a human being in a third-party company to be able to read your emails."
Google said only companies that had been vetted could access messages, and only if users had "explicitly granted permission to access email".
It pointed the BBC to its developer policies, which state: "There should be no surprises for Google users: hidden features, services, or actions that are inconsistent with the marketed purpose of your application may lead Google to suspend your ability to access Google API Services."
It said Gmail users could visit the Security Check-up page to see which apps they had linked to their account, and revoke any they no longer wanted to share data with.
---
I downloaded all my Facebook data and it was a nightmare
by Radhika Sanghani, macworld.com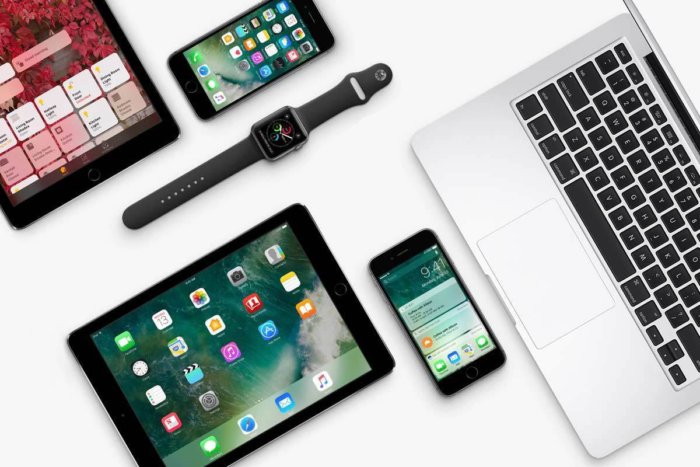 To tell you the truth, I have never been the kind of person to worry too much about my personal data online. I know it's concerning, but trying to do anything about it just feels pointless. Where are we even supposed to start?
I'm 28, and I've spent most of my life online. I got a Hotmail account at 10, my first phone at 11, and a Facebook account at 16. I must have given so much personal information away (let alone all the embarrassing drunk photos I posted online while at uni) that it's easier to live in denial and not think about it.
But when the news came out that Facebook had passed on data of up to 87 million of its members to political consultancy Cambridge Analytica without their knowledge - and one in 20 Brits were reported to delete their accounts - I started to wonder just how much information the social network had on me.
For the first time in my online life, I decided to face up to my data and download everything Facebook had on me.
In recent months, the site has made this easy. All you have to do is go to 'settings' and then 'access your information'. It turns out that in the 12 years I've been on Facebook, I've collected 324MB worth of data. This didn't mean much to me until it took 40 minutes to download (35 minutes more than it took me to download a two hour film recently). Facebook knows far more about me than I'd ever realised.
Once the data download was completed, I opened it up with trepidation. The easiest way to do this is click on the 'index' tab, which has pulled all the information together in a Facebook-esque format. It showed my profile photo and then several tabs below, listing everything from profile to friends to security. I started with profile, and saw everything I'd expected: phone number, date of birth, education, etc. It did feel weird to see that Facebook knows exactly who my mum, brother, and cousins are, even though it must have been me who let them know.
Below this, I saw every page or group I had ever liked, from 'find a flatmate' pages, to an optimistically-named group I have no recollection of, 'LET'S SOLVE THE CREDIT CRUNCH!' There were also an endless amount of the 'Lost phone! New numbers please' groups that people used to make back in the late Noughties.
As I perused my life in data, I was still relatively chill about all of it - until I clicked on the 'contact info' tab. Up came a huge list of people's names and phone numbers. They were all contacts I've had on my phone - but not all of them are people I am Facebook friends with.
It turns out that I must have once downloaded the Facebook app on my phone and let it sync with my phone contacts - which means the app basically sucked up all the contacts in my phone and stuck them on a contact list. It includes numbers I'd lost years ago, which makes me wonder if downloading your data will become the 2018 way to restore lost numbers.
I know it's my fault for letting Facebook sync with my phone all those years ago when I first downloaded the app, but it still felt really weird that Mark Zuckerberg and Co. have my gynaecologist's phone number. Perhaps worse still, it's also not particularly helpful that I now have access to several of my exes' phone numbers after deliberately deleting them.
For a lot of people, the biggest concern with social networks storing their data is how it can be passed on to advertisers. So I was pleasantly surprised to click on the 'ads' tab, and see that only a handful of advertisers had my contact info. And they're all ones I already use - Airbnb, Spotify, Uber, Deliveroo, and Uber Eats (yes, I get a lot of takeaways).
For me, the most disconcerting tab was 'security'. It showed me that I deactivated my account in 2010 and 2011, and then an impressive 15 times in 2015 (it was a tough year). But, then, it showed me the IP address and date of every single time I have logged into Facebook since 2009. This was just creepy, especially when some of the information is logged with messages like 'estimated location inferred from IP' - which infers they've tracked my every move from wherever I have logged in.
This means that they have always known where I am. But here's the thing: I consented to them knowing. Facebook collect this information for two reasons: it's partly about security and making sure there isn't unusual activity on your account, and partly so they can target you with the right adverts. If you don't want to share this information you need to go to your account settings and switch off the 'location' toggle.
Seeing that Facebook actually has this data makes me question what it has been used for.
I asked Professor Eerke Boiten - an expert in cyber security at De Montfort University - about this. He explained that the main problem is not actually the information we are "knowingly" giving away, like me giving Uber my info or, even, our "Facebook likes, cookies tracking our web browsing or Google Maps recording our every movement".
No, as he sees it, it's the extent to which we are all being "tracked" in ways that are difficult to spot. "It's hard to even be aware of how much such tracking is going on," he explains.
As I looked through the rest of the 324MB, I felt a bit queasy about how much I may or may not have given away. It all seemed to be made up of photos and videos (though they're only ones I've uploaded, not the hundreds I've been tagged in), and a ridiculously large amount of private messages in no order whatsoever. Most of them are so embarrassing I couldn't read them without squirming, but one made me cry.
It was a conversation with a friend who passed away two years ago, and I'd completely forgotten we had this Facebook exchange. The last message was me flaking out on our plans and him saying, "No probs, let me know when suits". I never replied, and he died a month later. I felt absolutely awful reading this. Who wants to be reminded of the fact they cancelled on someone who they'd never, ever be able to make it up to?
Downloading my Facebook data was officially one of the most excruciating things I've ever done. Even clicking onto my timeline - and scrolling back to 2006 when I first got an account mid-GCSEs - is uncomfortable. It showed me how my girlfriends and I used to call each "bitch" and "ho" to look cool, or put each other down. It was so cringey that it made me want to give our teen selves a big hug and tell them that they don't have to try so hard to be something they're not.
I started to wonder if I'd even like my 17 year old self, who was apparently obsessed with The OC, terrified of ending up like one of the characters from F Scott Fitzgerald's The Great Gatsby - who live empty, hedonistic lives - and received condolence messages on her wall when she failed her driving test. It was just awful, and I never want to see any of it again. But because Facebook has kindly compiled it all into a ZIP folder for me, it's here forever. As disturbing as it is that the company has so much data on me from over the years, it's much more painful on a personal level to know that I can't ever escape my past.
While I do have teenage diaries and old photos that are just as embarrassing, this is worse. I deliberately created those mementos at the time, but because I never understood Facebook's small print, I had no idea that it was creating this digital folder of my humiliating past.
Dr Ilka Gleibs is a professor of social psychology at the London School of Economics. She explains it's perfectly natural for Facebook users to "feel cheated and alienated" when they read about data breaches, given how much of our personal and emotional histories the site has.
The word 'data' makes it sounds like we're talking about numbers, but what we're really talking about is our friendships, our relationships, our memories, our ups and our downs.
When I downloaded the 'data' this was all there in black and white, and it made me want to do a '2015 Radhika' and delete my Facebook again. But there's no real point, because my data is already there.
Instead, I promise that from now on, instead of just signing up to new app services via Facebook (meaning that their creators can then access some of my Facebook data) I'm going to do it the long way, and actually put my details in to create a new account each time.
I am also making an effort to be more aware of what data different apps and organisations are taking when I quickly click 'Yes' to their terms and conditions so I can get my taxi/takeaway/online shopping. If anything good has come from the Cambridge Analytica scandal, Ilka says, it is that "it has made people aware of the implications of social media data and how it can be used".
It's a small step, but if it means I can lessen my online data footprint in some way, then it's officially worth taking.
---
---
Find My Friends
by Emily Dolloff, smalldog.com
Last week my oldest daughter went on a school trip to Boston, and, on the second day of the trip, I got a frantic call from her. She was in tears and in fear she had lost her cell phone. Between her sobs and hysteria, she was pleading with me to track her phone. After calming her down and assuring her that I would not get angry if the phone was really lost, I went to my find my iPhone app and gave her the location of her phone, and, a sigh of relief was felt when we determined it appeared to simply be left in the hotel room. Crisis averted and she was back to enjoying her trip.
Find my iPhone is a very useful app to find your own devices linked to your iCloud account, but what about your friends? What if you also wanted to maybe keep closer tabs on your child, especially as they become more independent. Find My Friends—has become significantly more useful. Although there are legitimate concerns about sharing your location willy-nilly, Find My Friends gives everyone full control over what they share, making it truly helpful for families and close friends. So if you've ever thought it would be useful to know when your child left their soccer game or wanted them to receive an automatic alert when you leave to pick them up, Find My Friends is the app for you. It's also great for keeping track of aging parents or for housemates looking out for one another.
Add and Remove Friends
Although you can add friends in the Find My Friends app by tapping Add and selecting their contact card, it's easier to work from Messages, assuming you want to share your location with someone with whom you regularly text anyway. In their conversation, tap the i button, tap Share My Location, and in the popover that appears, tap Share Indefinitely. (Share for One Hour and Share Until End of Day are useful for temporarily sharing your location while traveling, say, to visit colleagues with whom permanent sharing would be inappropriate.)
However you initiate the sharing, the other person receives a notification and can accept and choose to share their location as well. (If they don't do so right away, you can tap their name in your Find My Friends list and tap Ask to Follow.) That said, uni-directional sharing is all right, though in families and, particularly for children, b-idirectional sharing can be more helpful.
Should you ever wish to stop sharing your location with someone, you can either swipe left on their entry in Find My Friends and tap the red Trash button, or go into their conversation details in Messages and tap Stop Sharing My Location.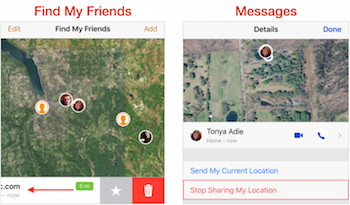 Work with Locations
Once you have someone in the Find My Friends app, you'll see their entry in the list and their location on the map. That may be all you need if, for example, your goal is to see where your spouse is on their way home so you can figure out when to start dinner. A tip: for a quick location check, ask Siri something like, "Where is Luke?"
But Find My Friends has other features that make it even more useful. To access these features, tap a friend in the list or on the map to focus on them.
Contact: Tap Contact to view your friend's contact card. From it, you can start a Messages conversation, phone call, FaceTime call, email message, or money transfer via Apple Pay. You can also edit their details from here.
Notify Me: With the Notify Me feature, Find My Friends can tell you when your friend leaves or arrives at a particular location. Two locations—their current location and your current location—are always available for quick selection. Or tap Other, and then either search for a location or press and hold on the map to drop a pin at that spot. You can even expand the orange dropped-pin circle to make the location less precise (and thus less likely to miss, if the person doesn't quite go where you expect).
Notify Friend: On the flip side, Notify Friend (tap More to access this feature) lets you tell your friend of your location right now, or when you leave or arrive at a location. A welcome addition here is a Repeat Every Time switch, so you could, for instance, have Find My Friends alert your mother in advance whenever you decide to stop over at the last minute.
Get Directions: Also in the More screen is a car icon; tap it to display directions to your friend's current location in Maps. It's a great way to avoid those awkward conversations when you need to pick up your kid after a party and they can't tell you precisely where they are.
It's easy to be cynical about the privacy implications of location sharing. Obviously, you want to share locations only with people you trust, especially when talking about children and even aging adults. However, this kind of technology can be not only convenient but also an incredible safety tool. Naturally, all of these features require good cell coverage and it won't work everywhere. Regardless, it's comforting and handy to know that whether it's coming home from a school event, or trying to find someone in an unfamiliar city, our phones are amazing tools that can help reduce the stress of knowing where to find someone.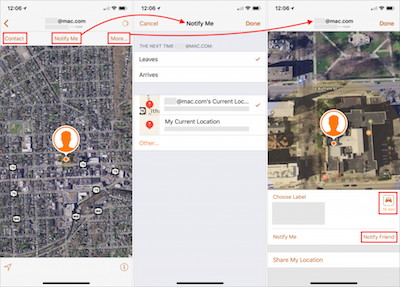 ---
How to turn 'Hey Siri' on and off on your iPhone and iPad
by Malcolm Owen, appleinsider
Apple's "Hey Siri" function may be handy for most users, but there are times when you don't want it to activate and cause an interruption. AppleInsider explains how to prevent the hands-free voice prompt from activating, and how to turn it back on again.
The ability to ask a question to Apple's virtual assistant by saying "Hey Siri" beforehand is a great feature, especially in cases where manually triggering Siri isn't really an option. People holding items or with dirty hands can easily use the verbal prompt to find something out, without making a mess of their iOS device or pausing their existing task.
It has even been used in emergency situations, saving lives in the process.
There are downsides to having the function active all the time, such as mis-detected utterances of the "wakeword" causing Siri to respond by itself. Most iOS users are likely to have encountered situations where this happens, and while it can be annoying for some, the last thing anyone wants is for it to interrupt an important event or meeting.
On Tuesday, the UK Parliament encountered just that scenario, after Siri "heckled" Defense Secretary Gavin Williamson during a House of Commons Speech. It seems that his own iPhone had misheard the MP's mentions of "Syria" and "Syrian" as the verbal prompt, causing Siri to perform a search and start advising of results in public.
Despite Apple's work to counter misheard prompts, the issue is likely to grow in the future. Advertisers are abusing the ability of virtual assistants constantly listening for prompts, by triggering a TV viewer's devices to bring up specific results.
For example, an April NBA on TNT ad used the phrase "Hey Siri show me the NBA schedule," causing iPhones and HomePods to respond. This is not limited to just Apple hardware, as a 2017 Burger King commercial commanded Google Home speakers and Android smartphones to start reading aloud the definition of a Whopper burger.
If you don't generally use the "Hey Siri" trigger phrase, it may be worth turning it off entirely, preventing such false positives from taking place.
To Disable "Hey Siri":
Open the Settings app on your iOS device. Scroll down the list and select Siri & Search.
Disable the option Listen for "Hey Siri" by tapping the toggle next to it from green to white.
Re-enabling "Hey Siri":
Go to the same section in the Settings app to disable the function, and tap the same toggle.
This will take you through a brief setup process for "Hey Siri," where you will be asked to say a few commands, like "Hey Siri, what's the weather like today?"
This process can be stopped at any time by tapping Cancel in the top-left corner, or Set Up "Hey Siri" Later at the bottom. Once completed, the "Hey Siri" function will be enabled on the device.
---
Apple Books, all new for iPhone and iPad, celebrates reading
from Apple
Discover and Enjoy Books with New, Easy-to-Use App Coming This Fall
Apple Books gives iPhone and iPad users a beautiful and easy way to discover and enjoy books and audiobooks.
Apple Books, which Apple previewed at the Worldwide Developers Conference last week, is a new app that has been entirely redesigned to make discovering and enjoying books and audiobooks effortless for iPhone and iPad users. The Apple Books app will replace iBooks with the launch of iOS 12 this fall.
"Apple Books will inspire a love of reading — it puts a world of books and audiobooks right at your fingertips, whether you want to dive into your favorite story for a couple of minutes or a few hours," said Eddy Cue, Apple's senior vice president of Internet Software & Services. "This is our biggest books redesign ever, and we hope this beautiful app inspires both customers and authors alike."
---
How to instantly share files with AirDrop for iPhone or iPad
by Mikah Sargent, imore.com
AirDrop lets you quickly and easily transfer files between iPhones, iPads, and Macs.
Using Bluetooth 4.0 Low Energy to broadcast, discover, and negotiate connections, and point-to-point Wi-Fi to transfer information AirDrop is fast, power-efficient, and secure. When you're using it between iPhones and iPads, you can AirDrop photos, videos, contacts, Passbook passes, Voice Memos, Map location, and any and everything else that appears on a Share sheet.
How to turn AirDrop on or off for iPhone or iPad
How to AirDrop files from your iPhone or iPad
How to troubleshoot AirDrop on iPhone and iPhone
How to AirDrop from your Mac
---
How to see what's using battery life on your iPhone or iPad
by Jason Cross, macworld.com
Not getting the battery life you expect on your iPhone, iPod touch, or iPad? Find out which apps are to blame!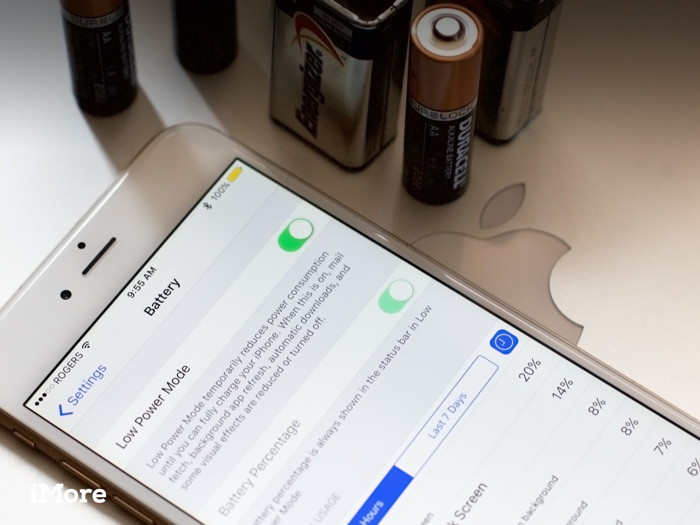 If your iPhone, iPod touch, or iPad is losing battery life faster than normal, it could be the result of an app or service using more power than it ought to be. Thanks to "battery shaming," you no longer have to wonder about which app or service it might be, or try to quit them all just to stop the drain. Now you can see exactly what's using your battery life and how.
How to check battery usage on iPhone and iPad
How to check your iPhone's battery health
How to understand battery usage
How to reduce background activity on iPhone and iPad
How to force quit apps on iPhone and iPad
How to reset your iPhone or iPad
The nuclear option
---
How to scan QR codes with your iPhone or iPad
by Jason Cross, macworld.com
QR codes can be really handy. A grid of seemingly random black-and-white squares can hold enough information to store website URLs, contact information, email addresses, pre-defined SMS text messages, and even your WiFi SSID and password.
Put a QR code on your business card, and people can copy all your contact info into their phone in a heartbeat. Post a QR code somewhere in your house, and guests can use it to instantly sign on to your Wi-Fi network.
You used to need a third-party app to scan QR codes, but with iOS 11 Apple built it right into the camera app. It couldn't be easier to use.
How to scan a QR code
First, open the Camera app.
Then, point the camera at a QR code so it can see it clearly.
That's it! A notification should pop up with an action based on the QR code scanned. If it contains a Wi-Fi SSID and passcode, you can join the network with just a tap without the need for typing or tinkering with the Settings menu. If it contains contact info, you'll be prompted to add the person to your iPhone's Contacts.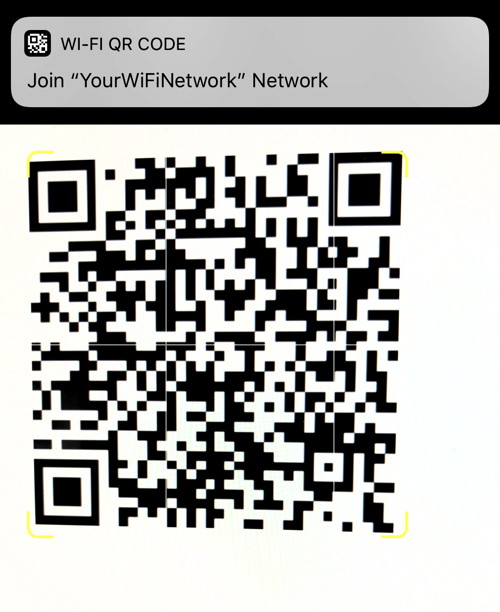 Joining a Wi-Fi network by pointing your camera at a funky image feels like the future.
If you're not seeing a notification popup even though the QR code is well-lit and clearly in view, check to make sure the feature is enabled. Head to Settings, then Camera. Make sure Scan QR Codes is enabled (and it should be on by default).
QR codes won't scan? Make sure it's enabled in your Camera settings.
Making QR codes
Scanning QR codes is only half the fun. Once you see how convenient and powerful they can be, you may want to make a few of your own. Next time someone comes over and asks what your Wi-Fi password is, imagine pointing them to an inconspicuous spot on the wall and saying, "Just point your camera at that!"
Many websites can quickly make QR codes for you, which you can then download as an image, print out, or just save for later retrieval from your Photos app.
A few of our favorites are goQR.me, The QR Code Generator, and QRCodeMonkey. The encoding format for QR codes is standardized, so it really doesn't matter which site you use, just pick the one with the features and interface you like best.
---

---
Raise to Siri is now working with watchOS 5 beta
by Daniel Eran Dilger, appleinsider.com

One of the new watchOS 5 features demonstrated by Apple's Vice President of Technology Kevin Lynch at its Worldwide Developer Conference in June was "raise to Siri," a new Machine Learning shortcut that will invoke a Siri listening session without pushing a button or speaking the "Hey Siri" trigger phrase. It's now working in the latest beta versions, including beta 3 released today.
The change was noted on Reddit by TongueBandit69, who noted, "seems it was a server side change but you can now talk to Siri on watchOS 5 without saying the Hey Siri command first. It is so awesome! Was not working previously."

The same user also advised, "Make sure the setting is turned on on your watch under General/Siri. Also try a reboot. And obviously make sure you're on watchOS 5," and "before anyone asks, your Watch needs to be pretty close to your face to actually register that you're talking to Siri."

It addition to being more convenient, the new "raise to Siri" feature also allows users to target a Siri command (such as starting an inaudible tap timer without also triggering an iPhone, Mac or HomePod also listening for "Hey Siri."

The new feature also allows users to more easily invoke Siri on Apple Watch when riding a bike, or in other situation where a rapid, hands-free response is desired.

Apple's watchOS 5 was revealed at WWDC18 alongside iOS 12, macOS Mojave, and tvOS 12. watchOS 5 will support all models of Apple Watch except the original "Series 0" model, which will remain on watchOS 4.

The new Raise to Siri feature is just one of the scores of new embellishments in watchOS 5, including the FaceTime Audio-based Walkie Talkie that was activated in beta 2.

Other new features include Apple's smarter new Siri watch face with support for Siri Shortcuts; a new Podcasts app; new Activity Competitions with coaching and trophies; automatic Workout Detection; new Workouts including Hiking and Yoga; Pace Alerts, Rolling Miles and Cadence for runners; new support for WebKit enabling simple views of web content; scheduled Do Not Disturb; and enhanced grouped and interactive Notifications.
---
Apple announces multi-year partnership with Oprah Winfrey
From Apple
Apple today announced a unique, multi-year content partnership with Oprah Winfrey, the esteemed producer, actress, talk show host, philanthropist and CEO of OWN.
Together, Winfrey and Apple will create original programs that embrace her incomparable ability to connect with audiences around the world.
Winfrey's projects will be released as part of a lineup of original content from Apple.
---

---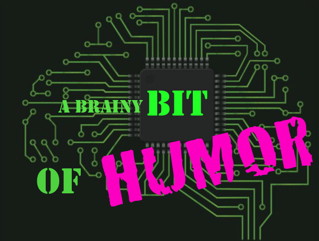 by Penny Holland, MAGIC*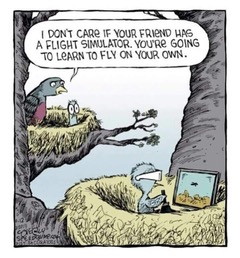 If you have any pictures, cartoons, or jokes that might be appropriate for this fantastic publication, please send them to Penny at
---
---
Pop Up Malware Warning
If you get a pop up while using your browser that says "3 viruses, 2 malware, and phasing spy system" and "Immediate Action is Required. Call this number…" Do not call the number, it's a scam. I'm sure you all know that most all these warnings are scams. A good inspection of the message usually reveals inconsistencies that indicate a scam.
---
Malware Examples
by Robert Y Elphick, MAGIC *
Another selection of emails and browser popups that are up to no good. Never click on anything in an email that is even only slightly suspicious. Macs are only vulnerable to malware that you invite in by clicking on the links or zip files in these emails. So don't touch them!
Here is an example of an evil popup. Not not click or call!
Another phishing email. DO NOT CLICK.
Note the grammar!
---
---
Clearing movies off your computer
by Ron Sharp, MAGIC *
At the June MAGIC meeting someone asked about moving movies off a computer to an external drive. I attempted to show how to export movies to an external drive, but she said the movies were in iTunes. That puzzled me for a moment. Why would movies be in iTunes. When you download movies to your computer they automatically go into the Photos app.
Then Lynn, one of the Reinecke family that presented the process of converting slides to digital, helped out and said those would be movies you purchased from the iTunes store. I have not purchased movies myself so I wasn't thinking of purchased movies. And the answer there was that those have Digital Rights Management (DRM) restrictions. You can't copy them. You may be able to move the movie to the external hard drive, but you can't copy it to drive. It's just a slightly different procedure. And I haven't tried this with purchased movies, so no guarantees. But the procedure to move a file to another drive, rather than copying it, is to hold the Command key while you drag the file.
If you want to move movies off your computer that are in the Photos app then you select the movies and then choose "Export" under the File menu. Then choose the location you want to export the files to. After making sure the movies are copied to the location you want, then you can delete them from the Photos app.
If you have movies that are not in the Photos app or in iTunes, then you can simply drag them to the external drive. Delete the the copy that remains on your computer if your intention is to create space on your local hard drive.
I should also remind you that deleting a photo album does not delete the photos in it. You have to select the photos and delete them. And photos that you delete go to your "Recently Deleted" album where they remain for 30 days unless you open that album and then click the the button to "Remove All" in the upper right corner of the window.
---
Mail app anomalies
by Ron Sharp, MAGIC *
I was helping a MAGIC member with their slow Mail application. After reinstalling the operating system had no affect I did some considerable research and was able to correct the problem by locating and removing corrupt files from the System Library forcing the Mail app to recreate those files.
But here is the interesting thing. After Mail was working speedily as it should there was still an anomaly. When I created a new mailbox it wouldn't show up on the sidebar mailbox list. When I retried to create it, I got the message that the mailbox could not be created because it already existed. But it didn't!
The next day I was playing with my own Mail app to see if mailboxes could just be "hidden" and then revealed with a click somewhere magical. I have a lot of mailboxes that are listed under "On My Mac" in the sidebar. I noticed that as I scrolled over the "On My Mac" heading it showed the word "Hide" to the right. I clicked it and all my mailboxes were hidden, disappeared. So that's the trick. I really don't understand why Apple doesn't show those little "Show" and "Hide" buttons all the time without having to scroll over things. Not intuitive.
But this is the anomaly that was startling; when I scrolled back over the "On My Mac" and the "Show" button was revealed, I clicked it but instead of showing my list of mailboxes it showed the box to create a new mailbox. Wait, What? No, that's not what I want. I clicked on "Show" several more times and still no mailboxes. Ahhg! My mailboxes are all gone. I quit the Mail app and restarted it and the same thing happened. Mail only wanted to create a new mailbox rather than show my mailbox list.
Finally, and for no apparent reason, one more click on "Show" and my list of mailboxes came back. Whew! I'm reluctant to hit that button again. Hopefully this is something that a future update will correct.
---
Desktop Pictures
by Ron Sharp, MAGIC *
I showed someone the procedure and options for setting their Desktop picture. They were surprised with all the desktop display options. You can choose from any photo on your computer, or one from Apple's seven folders of Desktop images. Or you might want to choose a solid color for the most uncluttered serene look. And you have a choice of how to display an image. You can have it stretched, or enlarged to fill the screen. If it's a small picture, you could choose to have it displayed as a mosaic.
I wonder how much thought goes into the importance of all these options. The option to have the image "Fit the Screen" often leaves colored spaces on either side of it. That option is pretty low on list for me. They could drop that one. The better choice is to "Fill the Screen." You have to watch for little things like "Fit" and "Fill."
But that's not all. You can set the images to change every 5 seconds. That would really help me focus! It can be set to other intervals though. Up to 1 day for the desktop image to change.
Of course there's more than that. You can also set a screensaver, so after a period of time, instead of your monitor going to sleep it displays one of 19 randomly moving designs. I'm not sure what purpose that would be other than entertainment. I thought those screensaver animations were designed to avoid monitor burnout of some kind, but probably meant for old cathode ray tubes. Even the words sound old.
I could go on with more detail of how you can set your desktop image, but I'll spare you. Instead I'll include a few interesting Desktop images with a little commentary.
Here's one of Apple's classic Desktop pictures called Panther. The Apple images can be accessed with your System Preferences, Desktop settings.
Another Apple image from the Nature folder that I like.
And I've always liked the Agave photo from Apple's Plants Folder.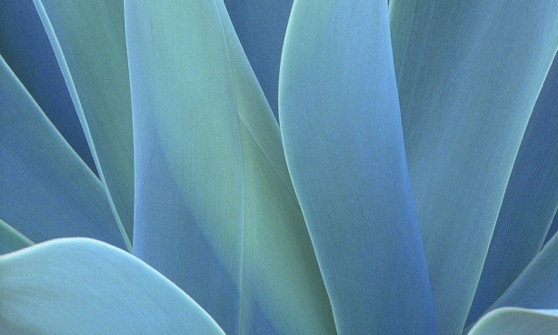 Here's one of Apple's black and white images. Beautiful, but too lonely feeling for me.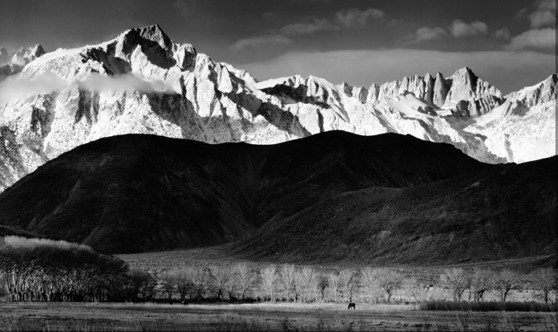 Here is one of my own photos that I enhanced to make the poppies look even a bit more like they are floating. I call it: Whoa, poppies!
Here's one of Penn Cove at dusk.
And a graphic image I created.
Here is one of Apple's new headquarters in Cupertino, California.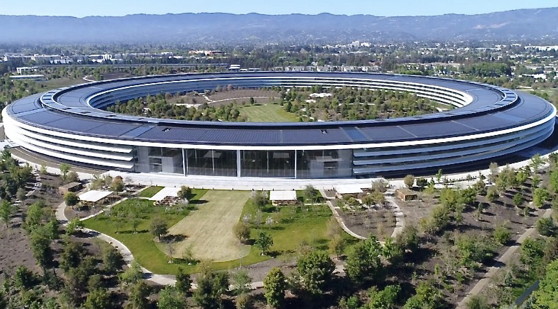 ---
MAGIC, the Macintosh Appreciation Group of Island County, serves people who use Macintosh computers, software and peripherals. Our goal is to share information and get answers to questions to make us more productive with our use of technology. Our monthly meetings give us a chance to discuss computer problems and share ideas with other Mac users, feature speakers on specific topics, and to keep apprised of Apple news.