Newsletter
September 2018
Newsletter Editor:
In This Issue:
MAGIC MUG News
Software Updates
News, Information and Stories (Mac OS)
iPhones, iPods, iPads
AppleWatch, Apple TV, HomePod
Humor
Malware and Mischief
By The Way
* Indicates author is a member of MAGIC
---
Meeting information
Date
19 September 2018
Time
4:00 to 6:00 p.m.
Presentations:
• "General tips; slow computer tips, Finder view tips, browser tips, App store tips, and updates" with Ron Sharp
• Questions and Answers with Ron Sharp.
Location:
Unitarian Universalist Congregation of Whidbey Island (see map.)
Remember to bring your used ink cartridges for recycling. Thank you to Paul Morris who collects and ships the empties. MAGIC is rewarded with a check for our efforts.
---
Minutes of the Meeting, August 15, 2018
by Penny Holland, Secretary *
The August monthly MAGIC meeting, held at the Freeland Unitarian Congregation Meeting House, was called to order by President Robert Elphick at 4:00 PM. There were about 20 people at the meeting.
PRESENTATION
Today's presentation on SYCING Apple Devices was given by Robert Elphick.
There are two basic ways to do a sync. First is to use iTunes to sync Apple gadgets to the Mac, either with wires or wirelessly; the other way is to sync through Clouds. We'll talk later about Apple iCloud, but you can also use Dropbox or other "clouds."
Using iTunes to Sync
In the iTunes window click on the square icon near the top left of the window. Select the device, such as the iPad, that you wish to sync. In the left side bar if you click on SUMMARY, you can view specific details of the device, such as the capacity and the OS version being used. Further down in the main window, under BACKUPS, if you check the box next to "This Computer"— this is what Robert recommends. Under OPTIONS, Robert strongly suggests checking the box "Convert higher bit rate songs to 128kbps." (This is good for 98% of users, as it doesn't use so much memory.)
Next click on MUSIC in the left sidebar. You can Sync your Music by checking the SYNC MUSIC box to the right. One option is to sync the entire library, but you may not want to put the entire list on the secondary device. Instead, you can go down under PLAYLISTS, or ARTISTS, GENRES or ALBUMS and check the ones you want. Similarly, go to MOVIES in the left sidebar and then in the window on the right you can go through similar choices for syncing any movies you might have. You can also synchronize TV SHOWS, the same way as movies.
PODCASTS can be obtained from Universities, where you can gain lots of information. BOOKS can be downloaded as iBooks. If you have any books on your computer, you can choose to sync any of these. Note, with electronic books, some advantages over paper books, is that you can look up dictionary definitions, find words, bookmark sections and even make comments and write notes.
AUDIO BOOKS are handled a little differently than books. Do a similar sync for any of these you wish to get onto your iPad.
SYNCING PHOTOS: Select PHOTOS in the left sidebar. If you are using iPhotos, you can sync Albums or Events. (Events are not available if you are using the program Photos, but they are still available in iPhoto.)
Below Photos in the sidebar is INFO. Selecting this, is your opportunity to sync info from your Contacts and Calendars. You can sync all contacts, or just specific groups. You can sync all calendars or you can select certain calendars of your choice. Under Calendar syncing, Robert recommends that you check the box "Do not sync events older than 30 days" to save memory on your device.
Under ADVANCED, there is a box to "REPLACE INFORMATION ON THIS DEVICE" and this is something you can use to straighten things out if they get messed up.
The last item in the left sidebar is called FILE SHARING. This is a neat way to move files from one device to another. This matters more with non-Apple products. You have to have the same App on both devices. Then you can select from the list that is given, which shows the APPs that both devices contain. You can select a document or file and at the bottom of the window you have the choice to ADD or SAVE the file, going both ways.
Once you have gone through all the syncing options, you hit the SYNC button at the very bottom of the window. You will see a progress bar, and this might take a few minutes, depending on how much you are syncing.
Syncing with iCloud
Go to the Apple menu on your computer and open System Preferences. Tap on the iCloud button, the first item in the third or fourth row. The window that opens gives you a list of various Apps on your computer. The first choice in the list is iCloud Drive, which acts like an external drive for your computer, but actually is in "neverland." This is the one Robert recommends not using.
If you click PHOTOS, pictures will automatically stream to other devices as soon as you take a photo. When you click on OPTIONS for photos, you can select iCloud Photo Library, My Photo Stream or iCloud Photo Sharing.
The KEYCHAIN keeps selected passwords on your Mac. Robert wouldn't recommend using this.
BACK TO MY MAC is used for road warriors. But FIND MY MAC is a useful option. Click this, and if you left your device in a coffee shop, for instance, it will tell you where it is. This is a good feature that Robert has checked.
DROPBOX is one other way to share a file that is rather large. If you put something in Dropbox, you can then go and retrieve it and download it onto your other device. The first 5-10 gigabytes you use are free in Dropbox. You can treat your Dropbox folder as just another hard drive. Two people in a family, for instance, can use Dropbox if both people know the same password. Just get the program downloaded on both people's computers.
FILES PRO is an inexpensive program that recognizes and reads many types of files and is recommended as a useful one by Robert.
Syncing an apple watch. You need to have an iPhone to sync it to and for optimum usage. Due to a shortage there was no demo of this.
BUSINESS MEETING
TREASURY: We have $9,918.74 in our bank account.
WARNING;: THERE is something called Foreshadow that allows bad people to get into servers and computers. By the next newsletter, we will have more information on this to tell you, but if you want to search sooner for this yourself, feel free to do so.
Q & A
Q: How do you originally get the music onto your Mac?
A: You can buy music at the App store, or from Amazon, or other sources; or you can download CDs you own onto your Mac
Q: How do you get Podcasts?
A: You can also go to the App store and get them, or do searches on the internet for Podcasts. There are a lot of good ones that are produced by some of the big universities.
Q: Clarify about the capacity. You can have thousands of photos on your Mac. Less can go on your iPhone, right?
A: Yes! Estimate 1 megabyte per photo. And right, your computer can hold WAY more photos than can your iPhone.
Q: In sending an email, I went to Contacts, and it gave me 2 email addresses for the individual, one of which I wasn't familiar with. I am puzzled as to where the other email address resides.
A: The problem is not with Contacts, but with your email program. Look under the Mail's menu called WINDOW and go down to "Previous Recipients." This is a list of everyone who has emailed you. Maybe your friend used a different email address at one time. Robert recommends erasing everything in this list from time to time.
Q: Why do you have NOTES checked on your computer to share with iCloud?
A: I use notes as reminders and don't put anything private in notes. That way I CAN send myself reminders during the day.
Q: If you want to check to see if you are on the cloud, what do you do?
A: Go to System Prefs, see the iCloud section, and see what is checked. If you have things checked that you don't want to share in the cloud then you need to get a helper to get you OUT of the cloud. If you merely close out of the cloud after using it, you could lose all your data.
Q: I just subscribed to the ATLANTIC magazine. There is supposed to be a capability to listen to the articles. I can't figure out how to use this.
A: On the island here, you may not be able to get a good connection. (Newsletter Editor note: There may be an app from Atlantic magazine to use, particularly for iOS.)
Q: I have iMac, Mac mini, 2 cell phones and an iPad. Can I get all these things synced together.
A: Yes. Todays presentation should help you! (Newsletter Editor note: You can set iCloud options for different items to sync between devices.)
Q: I've heard various things about Wifi. Is it safe?
A: In a coffee shop, turn off certain things, such as file sharing. Don't let your computer get PINGED. Go to System Preferences/Security and Privacy. (You need to click and unlock the padlock and add your password to make changes.) Under GENERAL there are various choices. Be sure you disable the automatic login! You can allow apps from App Store, or from other identified developers. Turn on Filevault, is the second tab. This is a good thing to have, as it encrypts everything on your computer. It may slow the computer down a bit but is not noticeable. Under FIREWALL it is recommended to BLOCK ALL INCOMING CONNECTIONS. Be sure to turn on ENABLE STEALTH MODE. (Now another computer in the area will not be able to Ping you!) The last tab is PRIVACY. Under this, Location Services can determine where you are and if you want to see the local weather, for instance, you might want to check "Weather." (Note: Turns out the questioner meant "Is Wifi detrimental to one's health?" Robert talked about the various sizes of wave lengths and said that Wifi, which uses radio waves, is not a problem to our bodies.
Q: Can you sync iPod Nanos?
A: Ron said that they can be still be synced.
Q: Got a frightening email from Nigeria, and it says I see your password is #### and it is correct. Password now has been changed. Anything else?
A: They pretend they know what's on your computer, but they don't. They have found an old source of passwords and are using them to conn you. If you still use that password, change it!
Q: When I plug my iPhone into my Mac, Photos always turns on. How can I get something else to open?
A: Use ImageCapture, and tell it (in prefs) that every time you use the iPhone to open iPhoto, Photos or None. I choose None for all my photographic devises so I can decide what I want to do when I connect them. Apple like to push Photos but I do not like it and do not use it except for demos.
Q: I have more than one file with similar data. How can I tell if two files are identical?
A: You ought to be able to find something at the App store that will allow you to compare two files and see if they differ. [Try one called "Identical" - it is free.]
With no further questions, the meeting was adjourned at 5:55
---
MAGIC Moments
Education
Pages and Numbers Classes will be held on November 6, 7, and 8. They will be held at the Pacific Rim Institute. Details and Applications will be placed on the MAGIC website early October.
Swaps and Sales
Don't forget to check out the swap page of this website. There are printers and computers available.
---
Note: This Software Update section of the newsletter lists the most relevant Apple updates. Not all updates are listed for all products. Additionally, I'll add other pertinent updates on occasion.
---
Another High Sierra update is now available for the 2018 MacBook Pro
by Roman Loyola
Apple on Tuesday released a supplemental update for users of the 2018 MacBook Pro. This is the second macOS 10.13.6 High Sierra supplemental update for this particular laptop. The first supplemental update was released in July to address throttling issues that affected performance.
Apple's release notes only state that the update "improves the stability and reliability of MacBook Pro with Touch Bar."
According to a MacRumors report on Wednesday, Apple said the macOS High Sierra 10.13.6 Supplemental Update 2 includes fixes for laptops that produce crackling noise through the speakers, and kernel panics linked to an issue with the MacBook Pro's T2 chip.
Before installing the update, users should perform a backup of the laptop. Once that is complete, you can get the update through the App Store. You can also download the update by visiting Apple's macOS High Sierra 10.13.6 Supplemental Update 2 support page and then click on the Download button.
---
---
Apple's best media moves
by Dan Moren, macworld.com
Apple's decisions in the media and entertainment realm have benefited its customers more and more.
When it comes to entertainment, Apple has a long and storied—if you'll pardon the pun—past. This has formed a sort of shifting triangle of power where Apple, customers, and the entertainment industry have, at various times, found themselves facing off against each other, or making unlikely alliances.
In recent years, Apple has more and more ended up making decisions that seem to closely align with the interests of its customers. That's not particularly a surprise, since the customers are ultimately who keep Apple in business, but getting entertainment companies to buy in on those moves is an equally happy development.
This bodes well for Apple itself, especially as it prepares to launch its own original video programming at some point in the not-too-distant future. Because that, as with Apple Music, is going to require customers to pony up their hard-earned money, and Apple needs to prove that it's going to do right by them. The good news is, these recent decisions make a convincing argument.
TV time
Setting aside the confusing nomenclature of Apple's video app, I've been bullish on the idea behind it since even before the software itself debuted a couple years back. The goal of the TV app is laudable: bring all of your TV content into one single clearinghouse so that you don't have to wade through an endless field of rounded rectangle apps while you try to remember which app had that series you were watching.
And the execution of the TV app has been mostly good. Apple's gotten buy-in from most major partners, though Netflix remains the big hold out. The integration on Apple TV is particularly good, as it lets me easily jump to the next episode of a series I've been watching, and alerts me when new episodes are available.
Later integrations, like sports and your library of movies have made the TV app a little more cluttered, but the big question mark hanging over it all is what exactly will happen when Apple's own video streaming service launches. Will it take over the app, pushing the rest of your content aside? Or will it be content to share a place on equal footing with the other partners? For customers' sake, I certainly hope for the latter.
Movie magic
movies anywhere ios iconMovies AnywhereMovies Anywhere iOS app. While we're on the subject of video, credit where credit is due to Apple for partaking in the movie industry's Movies Anywhere service. In case you're not familiar with the service, which was based on a system originally created by Disney, it lets you buy a copy of a movie from most of the major studios and get access to digital versions on several major platforms, including Amazon, Vudu, and iTunes.
This, frankly, is the way digital movies should always have worked. And iTunes's integration is more or less seamless: once you've linked your accounts, compatible movies that you buy in iTunes show up on those other services, and vice versa. On a recent trip, I was considering renting a movie to watch on the plane when I realized that I already had a couple films in my iTunes library that I had gotten for signing up for Movies Anywhere; downloading them onto my iPad was as simple as the touch of a button.
There was a time when digital video was heavily siloed, with each platform and sometimes even studio having its own system. While there are places where that is still the case—streaming, for example—Movies Anywhere has shown that tech companies and movie studios can work together and provide an experience that's better for their customers in the long run.
Book 'em, Danno
Ebooks have been a thorny issue for Apple for several years. The company jumped into the market in 2010, alongside the launch of the original iPad, but quickly found itself in hot water when the Department of Justice filed suit against Apple and the major publishers for price fixing. Already at a market disadvantage to Amazon, which still sells the bulk of ebooks, the court's decisions further hampered Apple's efforts to seriously compete. apple books library 2018AppleA new Apple Books iOS is coming this fall. Thus, the company's ebook efforts have lain fallow for the last several years. But at this year's Worldwide Developers Conference, Apple unveiled a major overhaul to its ebook platform, including a graphical update to the reading apps, a better store experience, and reading features that take aim at Amazon's own Goodreads service.
That's good because Amazon does continue to dominate the market and has little in the way of competition, and Apple is one of the few companies big enough to seriously challenge it. The real question is if Apple can do anything compelling enough to draw market share from Amazon.
I'd love to see a Books Anywhere offering, à la the aforementioned movie service, which would certainly help level the playing field and bring in more customers overall. But I imagine the publishing industry might be a little gun shy about exerting its collective leverage after being the subject of legal action and Amazon, of course, doesn't have much incentive at all for opening up its platform.
But, speaking as someone who has a soft spot for books, I'm heartily hoping that this Books overhaul means Apple is ready to get serious about the written word, and can find a way to make a similar customer friendly move as what it's done for TV and movies.
---
How to control the order of images in a Photos for Mac slideshow
by Steve Sande
It's absolutely frustrating when you set out on a task that seems like it should work, and then wind up wondering if it's your fault. This is the case with Photos 3.0 for macOS and its broken workflow for creating slideshows: it sorts images and videos in random order.
Macworld reader Marie is one of the people who cannot figure out what's going wrong. She asks, rightly in all caps, "HOW CAN I GET MY SLIDESHOW PHOTOS IN THE ORDER I WANT THEM?"
In previous releases and in iPhoto, you'd follow these steps:
Select some items or have no items selected while viewing a regular or smart album to select the whole album.
Create a slideshow. In Photos, that's File > Create > Slideshow. An entry is created in the Projects list with the name you choose.
And, hurray, the pictures and movies would be referenced in a slideshow view in the order they appeared in the album.
Photos 3.0 inexplicably broke this arrangement, and it's remained broken since its introduction in High Sierra in 2017. Until Apple fixes this issue—perhaps in the release of Photos with the upcoming Mojave?—you have a few workarounds, none of which are quite as ideal, but all of which work.

Manually sort the slideshow. After creating a slideshow, you can use the thumbnails at the bottom to re-arrange media into the order you want. This is tedious and unnecessary, but lets you use all the slideshow features.

Use the Slideshow feature in any view. This feature isn't always apparent, but you can create an ad hoc slideshow by selecting any set of images in any view and Control-clicking. Then select Play Slideshow. In an album, you can also click the Slideshow link at top. You don't get all the controls and options in a separate slideshow Project, but you can pick a theme and music.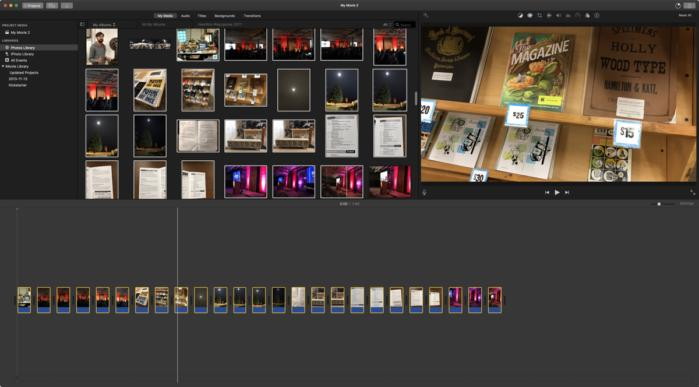 iMovie is an option to create a slideshow, albeit as a fixed movie.
Use iMovie. While it's convenient and fast to create a slideshow within Photos, you can have more options and avoid the need to re-arrange images and videos by using iMovie, which preserves the sort order in your albums when you import. It could be overkill, but you can get by with the basics or push up the pizzazz factor, then export as a movie. (iMovie in the App Store.)
---
Tips for making Launchpad a useful app launcher for Mac
by Zach Hall, 9to5mac.com
As part of Apple's "Back to the Mac" event in late 2010, Apple introduced OS X Lion which included lots of features and user interface decisions inspired by the iPhone and iPad.
While much of the signature Lion design like linen and leather was replaced years later in OS X Mavericks, the Mac's concept of borrowing the iOS app launcher with a feature called Launchpad remains.
Launchpad doesn't get much love from Mac power users (there are plenty of other efficient ways to launch Mac apps) and Apple really hasn't touched the feature in years. But it's a feature I use regularly on my Mac — after making a few adjustments.
Form and Function
I'll get this out of the way first as it's superficial and not functional: I really like the icon for Launchpad, a rocket silhouette over a gray circle. The original icon in the age of realism was a metal disk with nearly the same rocket carved into it. I'm a space nerd and the clever 'Launchpad' name for an app launcher is something I appreciate.
Launchpad's icon also has a purpose — and not just opening the app launcher. If you download a new app or an app update from the Mac App Store, you can see the download and installation's progress in an indicator bar that automatically appears below the Launchpad icon. If you mouse over the Launchpad icon with your cursor, you can even see the installation state and the file size of the download.
Hot Corner
I've mentioned my affinity for Hot Corners before, and that's actually how I open Launchpad. Not with an icon click or a keyboard shortcut but a mouse or trackpad gesture. I still keep the icon on my Dock for the reasons mentioned above, but I rarely click it to open Launchpad.
When my cursor hits the bottom left corner of my display, Launchpad appears as an overlay above the desktop and active windows. Click an app and it goes away to open the app, or repeat the same mouse gesture and Launchpad fades away.
You can also open Launchpad with a trackpad gesture (pinch with thumb and three fingers), but I don't always use a trackpad.
Mac App Store
Uninstalling apps has always been weird on the Mac, especially for Windows switchers familiar with removing programs with the Control Panel.
By default, the way to uninstall apps on the Mac is to drag the app's icon from the Applications folder in Finder to the Trash on the Dock, then empty the trash. Other apps include dedicated uninstallers that do a more thorough job of removing messy installations. As a Windows convert, I find comfort in the third-party utility AppZapper for removing software.
If you're trying to remove an app that was downloaded from the Mac App Store, however, you can do this easily in Launchpad with a simple keyboard shortcut.
Simply hold the option key down, then all your apps will jiggle like on iOS and Mac App Store apps will have an X over the top left corner. Click the X to prompt Launchpad to show you the uninstaller dialog box, and confirm to remove the app.
Organization
As fond as I am of Launchpad, its default organization is just poor. The first page has its own arrangement of built-in apps from Apple, then third-party apps appear on the second page in a somewhat random order out-of-the-box. New apps that you install then appear in any open slots on page one with Apple's apps, not after third-party apps on page two or after.
Left to its own devices, Launchpad can get unmanageable really fast. It's no wonder people prefer the Dock, Spotlight, Finder, Alfred, and other alternatives for launching apps!
My strategy requires a little work upfront, then Launchpad becomes usable and fits in to my workflow smoothly. I still arrange the first page with Apple's built-in apps (only making minor adjustments occasionally), but I sort third-party apps alphabetically starting with page two. Unfortunately there's no easy way to automatically sort apps in this order, but it deserves to exist.
When new apps are installed and appear on page one, I move them to their proper place among third-party apps in alphabetical order. This generally doesn't break any muscle memory of where apps are physically and I can always find my way to the app I'm looking for without resorting to search.
Just like iOS, Launchpad supports folders by dragging and dropping app icons on top of each other, but I use folders sparingly myself. The main appeal of folders is grouping menu bar apps or other utilities that I never need to launch but that appear in the grid of icons anyway.
If you have a mouse that supports swiping between app pages, it's possible to wrangle Launchpad into a logical order that can work for you. And optimizing how you actually open Launchpad can make it faster and more effortless to activate than other options.
---
How to customize your Safari toolbar
by Michael Potuck, 9to5mac.com
Whether you're new to Mac or it's been a while since you've adjusted the toolbar in Safari, follow along below for how to customize yours.
Having your Safari toolbar dialed in to best suit your needs makes for a more efficient and pleasant browsing experience. We'll also look at how to reset the toolbar to the default setting if you'd like to start fresh.
The toolbar doesn't take more than a minute or two to curate, so let's get to it.
Mac: How to customize your Safari toolbar
Open Safari
Click View at the top of your screen in the menu bar
Select Customize Toolbar…
Drag and drop items into your toolbar as you'd like
To remove items, you can drag them out of the toolbar and let go.
You can also return your toolbar to the Safari default by dragging that option from the bottom the toolbar customization window as shown below.
---
Apple Park looking far more park-like in latest drone footages
by Ben Lovejoy, 9to5mac.com
Apple opened up its Apple Park campus to more than 350 WWDC scholarship students yesterday, welcoming them to an orientation and meet-and-greet in the Steve Jobs Theater. And it looks like the company wanted to make sure the place was looking good for their visit …
Drone pilot Matthew Roberts found workers cleaning the roof as he did his latest over-flight (below).
We can see many more trees planted now, along with more finished grass areas, helping the campus really start living up to its name.
We can also see some picnic tables set up outside the atrium area, allowing employees to enjoy the sun during their breaks, or hold outdoor meetings.
Paths, approach roads and outdoor sports facilities are all looking in good shape, though there are still some large expanses of bare earth in other areas.
Check out the footage below, with earlier videos, photos and more in our Apple Park timeline.
---
How to securely dispose of old storage media, like hard drives and SSDs
by Glenn Fleishman, macworld.com
Macworld reader Phil wisely asks how to erase securely the data on old Macs and external drives before sending them off to electronics recycling centers. He asks about hard disk drives (HDDs), solid-state drives (SSDs), and RAM.
We sometimes feel our digital memories are highly transient, given how readily a disk drive crash or broken device makes them irretrievable. But it's not so: data lingers! Reports regularly emerge of TV news stations or security researchers buying everything from surplus laptops to old photocopiers that used hard drives for storing documents and finding secrets and personal information in huge quantities.
Any qualified electronics recycling center should make some representation about what happens to your data. Some will disclaim all responsibility. Others have specific polices. In the latter case, you might also wonder if they follow those policies or not, so there's an element of trust (though some have certifications).
However, I've discovered that some outfits that handling electronics for disassembly and resale or material recycling also have data-destruction services. You may be able to go to a one-stop shop. One Seattle-era business that offers data destruction, for example, says it uses Department of Defense approved technology and provides a certificate confirming they destroyed your data.
What are your options?
If you've been using FileVault 2 from the time you set up your Mac, that encryption is extremely strong, and erasing the drive deletes the passphrase-protected encryption key. That makes the contents effectively irretrievable, and no additional erasure is needed for an SSD or HDD.
If you didn't use FileVault, here are your options.
HDDs
Unless you're dealing with secrets that would lead to the overthrow of governments, using Disk Utility's secure erase feature meets the mark.
HDDs can also be physically destroyed with a drill equipped with a bit suitable for puncturing the metal casing. A hammer and chisel could work, too. On a visit to a Facebook data center several years ago, I had the pleasure of using one of the HDD-crushing devices they had purchased for this in-house purpose. (Using powerful magnets a consumer could purchase to erase drives by scrambling their contents is no longer considered reliable enough—you need professional-grade equipment.)
If you have a dead HDD and if you think anyone with motivation might pay to have the data recovered, physical destruction is the only way to ensure data isn't readable.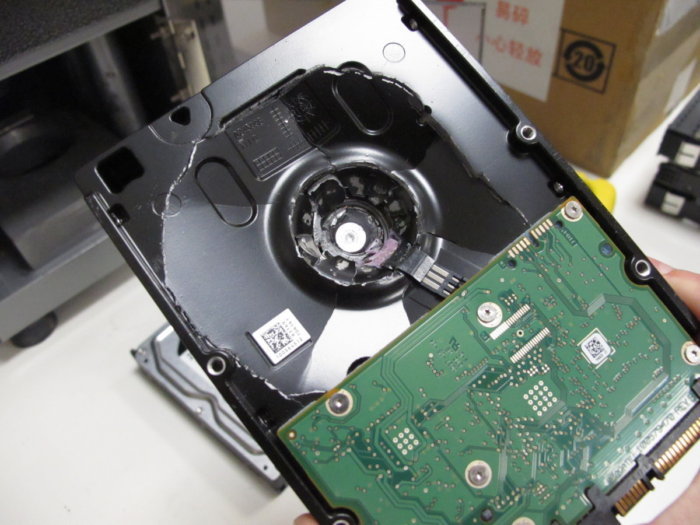 SSDs
Data is written in an unpredictable fashion on SSDs to distribute the wear across all the memory cells in the solid-state device. As a result, a secure erase feature doesn't work at all, as it may not overwrite all the data. (There's a hardware-level erase function in some SSDs that actually works, but macOS isn't designed to take advantage of it. It can require a DOS—yes, DOS!—or Linux boot to run the software.)
Physical destruction is really the only course of action, which is an unfortunate waste of technology. And if you have a Mac in which the SSD isn't removable, but part of the computer, that's even worse.
The backup company Backblaze notes that an SSD in a drive container has a lot of empty space, and using a drill bit or other techniques can leave chips untouched. They recommend "shredding," but it requires a special shredded. You can also disassemble the drive and use a hammer on components.
RAM
Fortunately, the various kinds of RAMs used by generations of Macs are all volatile memory: the contents disappear instantly or shortly after a device is powered down. So far, there's no way to recover any traces of data from RAM chips.
You may have read about researchers figuring out how to extract data from RAM on a secured computer, but that's only the case when the computer is up and running.
---
---
How to customize calendar settings
by Michael Potuck, 9to5mac.com
Whether you're new to iPhone or iPad or just haven't customized your calendar settings in a while, follow along below for how dial them in on iOS.
Whenever you make a new calendar event on iPhone or iPad, either manually or with Siri, you can save time by making sure the default calendar, alert times, and more are customized to your preferences.
First, let's take a look at default calendar and alert times, and then dive into a couple more customization options.
iPhone & iPad: How to customize calendar settings
Open Settings and swipe down and tap Calendar
Tap Default Alert Times to customize to your liking
Tap Default Calendar to set it to your most used calendar
Additionally, you can tap on Siri & Search if you'd like to turn off the smart assistant from finding and suggesting calendar events in other apps. There's also the ability under that section to keep calendar events from showing up on your Lock screen for those who prefer more privacy.
Another setting you can change is Time Zone Override. This will display event times based on a fixed location, even if you have changed locations.
---
Apple pushes GiveBack program with trade-ins now worth instant credit toward new iPhone, iPad, Apple Watch, Mac
by Michael Potuck, 9to5mac.com
Photos stores all your pictures and videos, so learning how to move around and find what you're looking for is key!
Apple rebranded its reuse and recycling trade-in program earlier this year as "Apple GiveBack." Now, customers buying new devices on Apple's website or the Apple Store app can use a trade-in to instantly offset the cost.
Previously, using Apple's trade-in program online meant shipping off your device and waiting for an Apple gift card or debit card with the corresponding value. To receive a credit that could be applied against the new purchases immediately meant visiting an Apple Store.
Now, ahead of its iPhone event next month, Apple has updated its website and Apple Store app with a new GiveBack interface to make upgrading devices easier than ever. Located on the "Buy" pages for all of its products, customer will now see a prompt and a link asking if they have a device to trade in.
You'll also see the links for Apple GiveBack as you're selecting the specific model of iPhone, iPad, Apple Watch, or Mac before you check out. The new interface is uses a large, bold font in a pop-up window. You can quickly get a value for your potential trade-in, although you'll need to have your serial number handy to go through with it all.
If you go through the GiveBack process on the Apple Store app, you'll also see a list of devices associated with your Apple ID that you can quickly choose from.
Apple is currently accepting iPhone 7 and 7 Plus as the newest devices for GiveBack. However, it will likely soon offering values for the 8, 8 Plus, and X soon.
---
iPhone 2018 rumors: New screens, new chips, new cameras, new colors
by Jason Cross, macworld.com
Social media companies are deliberately addicting users to their products for financial gain, Silicon Valley insiders have told the BBC's Panorama programme.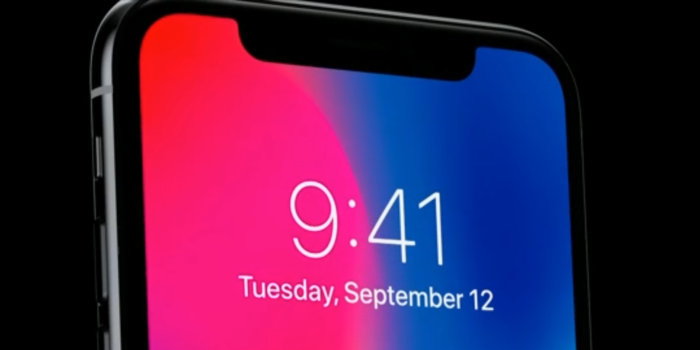 Updated 08/27/18: Mark Gurman of Bloomberg News has weighed in with his often-accurate roundup of what to expect at next month's iPhone event. Analyst Ming-Chi Kuo also issued an investor note with several details of the upcoming phones.
Now that we're well into 2018, rumors about the next iPhone have started to pile up. We'll keep track of everything that's being said and analyze what seems feasible in this article so you can keep up with the latest iPhone gossip.
No Apple Pencil support, 6.1-inch model slightly delayed
A new investor note by analyst Ming-Chi Kuo adds several new details to already-reported rumors about the upcoming iPhones.
First, he claims that, contrary to a report by Trendforce earlier this month, Apple will not offer Apple Pencil support on the OLED-equipped iPhones this year, because the experience isn't good enough.
He believes the iPhones will go up for preorder on September 14 and be available on September 21, but the less expensive 6.1-inch LCD-based model will come "slightly later due to its production schedule."
The OLED-based models are to have 4GB of RAM (up from 3GB in the iPhone X) and the LCD model will have 3GB.
The larger 6.5-inch OLED model is projected to have a 3,300-3,400 mAh battery, while the 5.8-inch model will have a 2,700-2,800 mAh battery and the LCD model a 2,600-2,700 mAh battery. For comparison, the current iPhone X has a 2716 mAh battery.
Plausible? Nothing we see here contradicts the most reliable previous rumors, and everything seems well within the limits of what we expect. The rumor of Apple Pencil support coming to iPhone always seemed sketchy, so we're not surprised to hear that contradicted. The most interesting new detail here is that the 6.1-inch LCD model, expected to be Apple's biggest seller due to it's combination of price and features, is going to release after the OLED models (though we don't know by how much).
---
What to expect from Apple's A12 processor
by Jason Cross, macworld.com
We're getting very close to the introduction of Apple's new iPhones for of Apple's new iPhones for 2018, and of course they're certain to be powered by a new Apple-designed custom system-on-chip (SoC). In carrying on from past naming conventions, it will almost certainly be called the A12, along with a colorful descriptor (as in the "A10 Fusion" or "A11 Bionic").
By taking a look at the improvements made in previous Apple-designed SoCs and projecting forward to the current state-of-the-art in manufacturing technology, we can get a pretty good idea of what to expect from the A12.
Apple has been very secretive about its upcoming processor, so there's precious little solid information out there. Call this article an educated guess.
The move to 7nm manufacturing
The A11 Bionic found in the iPhone 8, 8 Plus, and X is produced using TSMC's 10nm manufacturing process. The A12 will be produced with TSMC's 7nm process—in fact, it should be the first widely-available consumer product made with a 7nm process, anywhere.
You can't compare the "nanometer" measurements of manufacturing processes from different companies, because each measures different facets of the chip differently to arrive at that number. But since Apple is sticking with TSMC to manufacture the A12, we can look at TSMC's own guidance for a hint of how much better this new process is.
The company paints a very rosy picture. Compared to the 10nm process that the A11 Bionic was made with, the company says 7nm offers "1.6X logic density, ~20% speed improvement, and ~40% power reduction."
In other words, if Apple were to produce the exact same A11 Bionic chip with the 7nm process, it could be roughly 40 percent smaller, and use either 40 percent less power running at the same speed, or run at a 20 percent higher clock speed at the same power. You can be assured those are best-case figures.
Of course, Apple isn't simply going to take the A11 Bionic and shrink it, it's going to produce a more advanced and complex chip. Where the A11 had an impressive 4.3 billion transistors, we estimate the A12's transistor count will fall somewhere between 5.5 and 6 billion.
Cores and clock speeds
The A11 Bionic is powered by two high-performance CPU cores (code-named "Monsoon") that run at a maximum clock speed of about 2.39GHz. It is paired up with four smaller, lower-performance and energy efficient cores (code-named "Minstral").
We would guess that the A12 is likely to stick with two high-performance cores, using the higher transistor count to improve performance and efficiency. We don't expect a big increase in clock speed: the A12 is going to be a big and powerful chip, so there probably won't be enough headroom to push it past around 2.5GHz or so in an iPhone-sized device.
Here's a look at the Geekbench 4 single-core scores for the last several generations of A-series processors. The improvement over the last four generations is very linear, and we expect a similar improvement this year. The single-core Geekbench 4 score of a phone with the new A12 in it is likely to be around 5,000, give or take 100 points or so.
---
Siri is the best way to search photos on your iPhone
by Charlie Sorrel, cultofmac.com
Siri is useless for a lot of things, but when it works, it can be a real timesaver. For instance, you can use Siri to search for photos in your iPhone or iPad photo library. Say something like, "Hey Siri, show me photos of clowns," and it'll do just that, opening the Photos app, switching to the search tab, and entering the search term "clowns" for you.
Even if you're sitting looking at the search tab in the Photos app already, Siri is still way easier to use for search than manually tapping something into the search field, deleting the previous search, and typing a new one.
And that's just the beginning.
How to search iPhone photos with Siri
Siri can locate anything you can find from a regular Photos search. You can search based on a date or time, a place, a person or even the contents of the photograph. Here are some examples:
Search photos by time and date
Hey Siri, show me photos from last year.
Hey Siri, show me photos from yesterday.
Hey Siri, show me photos from last Christmas.
Hey Siri, show me photos from January 1st 2015 (or any other date).
If you're searching on a specific date in iOS 12, and there are no results from that day, then the results screen will show you Albums and Memories that may be close to that date. I've so far found these useless, as they don't get me close to what I might have been looking for.
---

---
Apple registers six new Apple Watch models in Eurasian database ahead of announcement next month
by Benjamin Mayo, 9to5mac.com
Apple has registered several new Apple Watch model identifiers in the Eurasian economic database, as spotted by Consomac. Apple is expected to unveil the new watches at its iPhone event in September.
The 'Series 4' is listed across a total of six model identifiers, and is noted as shipping with watchOS 5. This filings suggests a slimming down of the lineup compared to what Apples offers with Apple Watch Series 3.
It seems likely that the model numbers for the new Apple Watch units are A1977, A1978, A1975, A1976, A2007 and A2008. This is an inexact science, as the filings do not detail exactly what specifications the devices are beyond 'personal wearable electronic device', but it is a pretty educated guess.
In the past, the Eurasian regulatory filings have tipped the hat on the iPhone 7, Apple Watch Series 2, and AirPods — as well as 2017's WWDC hardware and the $329 iPad earlier this year. It also tipped the hat on the 2018 MacBook Pro refresh just last month.
However, assuming two sizes per model for the Series 4 just like every previous Apple Watch, it appears Apple will be launching with just three models. The Series 3 has eight models, 3 cellular offerings and the GPS-only model — all in two sizes. Perhaps, the Series 4 will only be offered with cellular-capable models. Another possibility is Apple dropping the expensive ceramic models from the lineup; the filings are not specific enough for us to tell.
The Apple Watch is destined for a major update this year. Ming-Chi Kuo has reported that the Apple Watch will get its first major chassis redesign, featuring larger screens (and less bezel) on both models. The screens are rumored to be about 15% larger, 1.57-inch and 1.78-inch _diagonally_.
The standard 38mm and 42mm dimensions are expected to remain, with Apple shrinking bezels to maximise screen real estate without making the physical watches bigger.
---
Apple Watch Diary: The two things that might sell me on an Apple Watch Series 4
by Ben Lovejoy, 9to5mac.com
We today saw a not-unexpected sign that we're getting closer to some new Apple Watch models: new model numbers have been registered in a Eurasian database. In all likelihood, the new Watches will be announced in September, alongside this year's iPhones.
Although I went from being a smart watch skeptic to not wanting to be without my Apple Watch, I would still say it's not a product I get excited about. A new Mac or a iPad, yes. A new iPhone, somewhat less - though the iPhone X was a definite exception. But the Watch, not so much.
The Apple Watch is very much a utilitarian product for me. I'm really glad it's there, but I don't do anything more than glance at it as I use it …
I've talked before about the four things I do with my Apple Watch:
Look at information in the complications
View notifications
Pay for things with Apple Pay
Use Siri (of which more in a moment)
The first three of those things are really basic, and my original Series 0 watch would have continued to do those things perfectly well. I didn't see any reason to upgrade to the Series 1 or 2.
Siri was the reason I upgraded to the Series 3. My colleague Zac reported 'dramatically improved' Siri performance, with a virtual end to those annoying I'll tap you when I'm ready messages, and the voice feedback was also a worthwhile benefit.
We first heard what we might expect from the Series 4 last month, when Ming-Chi Kuo suggested that this year's models will have larger screens. Specifically, he suggests that the 42mm model I own would see its display size increase from 1.5-inches to 1.78-inches - and we're guessing that means smaller bezels, and thus no increase in the external dimensions of the watch.
A 15% increase in screen size is pretty significant. I found that the difference in screen size between the 9.7-inch and 10.5-inch iPad made a surprisingly big difference to the experience, so it's entirely possible that the same might be true here. With a larger Watch, there are three possibilities.
First, Apple could just increase the size of the text, so everything is easier to read at a glance. That in itself might be worthwhile, given how much of my usage is simply glancing at the watch. Second, Apple may allow more characters in text fields, to display more of an upcoming appointment, for example. That too might be handy. Third, and probably least likely, it could allow more complications. If it did that, I'd be sold straight away.
The other virtually guaranteed thing about the Series 4 is that it will offer improved performance over the Series 3. How much of a difference this will make remains to be seen, but for me it's all about Siri.
I don't often get that I'll tap you when I'm ready message, but it does still happen occasionally. And there is usually a significant delay after giving a command for something like starting a timer or switching on a light. If the performance increase is enough to be notable, that could be the other thing that may sell it to me.
There's one intriguing thing about the new model numbers: there are fewer of them than expected. Allowing for two sizes, there are three models of each rather than four. One possibility we wondered about is whether Apple might this year give LTE capabilities to all the watches.
That's not something of any relevance to me - I don't tend to go anywhere without my phone - but if the LTE price comes in at the same as the GPS model, that may prove a strong upgrade argument for many.
So, I'll be checking out the new watches when they hit my local Apple Store. If size and performance are both notably better, I'll be upgrading; otherwise not. The performance/cost trade-off will again be influenced by the fact that I should be able to sell my Series 3 for at least half the price.
What about you? Let us know whether or not you expect to upgrade, and why.
---
Apple TV: How to get the official Apple user guide for free
by Michael Potuck,
Whether you're new to Apple TV, or just enjoy having the official user guide from Apple as a reference, having it on hand can be useful for yourself in addition to helping others.
Apple makes its official user guides available for free in digital formats. You can find physical copies from various third-parties ranging from around $10-$20 on Amazon, but the free official iBooks guides have some benefits.
Aside from being the official guides from Apple, these guides are updated over time as the company releases new software and changes come to Apple TV. Another big benefit is that iBooks are quickly searchable.
Apple TV: How to get the official Apple user guide
Follow the corresponding link to the free iBook user guide for Apple TV 4K or Apple TV (4th Generation).
You can download the free iBook user guide on Mac, iPhone, or iPad
After clicking the link above, follow the prompts to download the free user guide with iBooks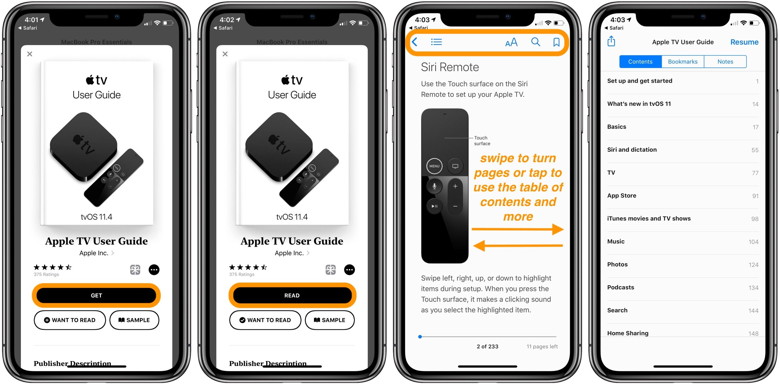 On iPad and iPhone, you can swipe to turn pages, but don't forget to tap the screen to use the table of contents, search, and bookmark features up top.
While it's often handy to have these user guides downloaded to your iOS device or Mac, you can also use the web versions.
---

---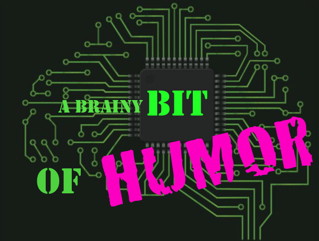 by Penny Holland, MAGIC*
---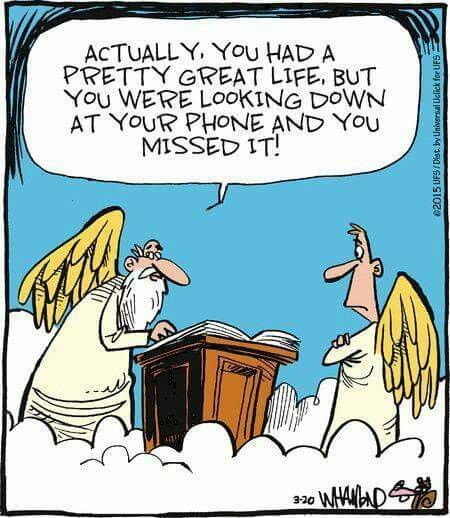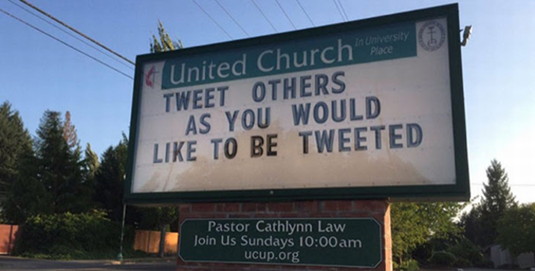 If you have any pictures, cartoons, or jokes that might be appropriate for this fantastic publication, please send them to Penny at
---
---
'Foreshadow' Intel processor attack bypasses protections for secure data held on chip
by Malcolm Owen, appleinsider.com
A new vulnerability called "Foreshadow" affecting Intel processors has been revealed by researchers to bypass the company's built-in security on the chip, an attack which has the potential to acquire sensitive data stored on supposedly secure cordoned-off areas on the processor.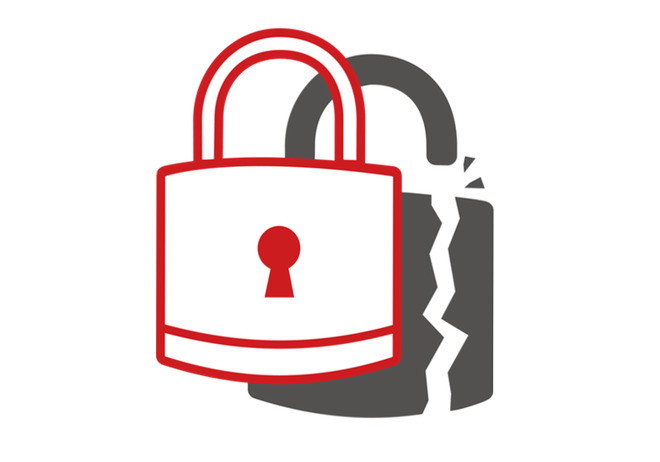 Foreshadow attacks a feature on Intel processors called Secure Guard Extensions (SGX), which are meant to help protect a user's data held in the processor, even if the entire computer was controlled by an attacker, reports Wired. In effect, SGX creates a secure section of memory on the chip designed for holding sensitive data, one that cannot be directly read by malicious code.
While SGX was previously thought to be able to fend off speculative execution attacks, such as those stemming from Meltdown and Spectre, the Foreshadow vulnerability uses a similar technique but can gain access to the SGX-protected L1 memory. Foreshadow is even capable of extracting the target's private attestation key, a cryptographic key used for SGX integrity checks.
As SGX's built-in privacy protection makes it difficult to know who signed the enclave, knowing the attestation key can allow for the creation of SGX signatures that could appear to be genuine, but isn't. As the attestation key is compromised, this means multiple machines in the same ecosystem could be compromised at the same time, rather than just one.
Foreshadow Attack
Speculative execution attacks rely on a processor's guess of what operation it will be asked to perform, and its preparation. This is done to save resources, but at the same time produces information that could be useful for an attacker to insert their own instructions, and in turn gain control of the system.
Two similar variants have also been discovered, named Foreshadow-NG, which also attacks SMM code, operating systems, hypervisor software, and other microprocessors. According to the researchers, this could impact virtual machines on cloud services, including the use of a malicious guest VM reading the memory of the hypervisor or even memory belonging to another VM.
Researchers from KU Leuven initially discovered the vulnerability, independently from research into Meltdown and Spectre, with the team notifying Intel on January 3, 2018. Other researchers from Technion, the University of Michigan, the University of Adelaide, and CSIRO's Data61 also found the issue separately, alerting Intel to their research on January 23. The researchers advise the Foreshadow attacks can be performed against all Skylake and Kaby Lake processors, due to the chip families all using SGX. There are few traces in logs following an attack, which can also be launched in "user space," namely that an attacker does not require deep system access to perform it.
While potentially hazardous, the research teams also note that most users are unlikely to be hit by Foreshadow, due to the challenges of performing the attack, and the relatively limited number of desktops running SGX-enabled processors in the first place. Other routes of attack, including distributing malware and phishing attempts, are still more likely to be favored by attackers compared to the new discovery.
Intel has advised it will be providing mitigations to combat Foreshadow, addressing both software and microcode problems. Distribution for what Intel calls the "L1 Terminal Fault" commenced in May, with the chip maker also co-ordinating with major tech firms to distribute relevant patches.
It is highly likely that Apple will be involved in the patching process, if it hasn't already, as it uses Intel processors across its entire Mac and MacBook product lines. Current-generation iMac models use Skylake processors, and while earlier MacBook Pro models used Skylake and Kaby Lake chips, the latest use Coffee Lake.
---
Google tracks users who turn off location history
by Jane Wakefield
Google records users' locations even when they have asked it not to, a report from the Associated Press has suggested.
The issue could affect up to two billion Android and Apple devices which use Google for maps or search.
The study, verified by researchers at Princeton University, has angered US law-makers.
Google said in response that it provides clear descriptions of its tools and how to turn them off.
The study found that users' whereabouts are recorded even when location history has been disabled.
For example:
Google stores a snapshot of where you are when you open the Maps app
Automatic weather updates on Android phones pinpoint roughly where a user is
Searches that have nothing to do with location pinpoint precise longitude and latitude of users
'Pretty sneaky'
To illustrate the effect of these location markers, AP created a visual map showing the movements of Princeton researcher Gunes Acar who was using an Android phone with location history turned off.
The map showed his train commute around New York as well as visits to The High Line park, Chelsea Market, Hell's Kitchen, Central Park and Harlem. It also revealed his home address.
To stop Google saving these location markers, users have to turn off another setting called Web and App Activity, which is enabled by default and which does not mention location data.
Disabling this prevents Google storing information generated by searches and other activities which can limit the effectiveness of its digital assistant.
---
Malware Examples
by Robert Y Elphick, MAGIC *
Another selection of emails and browser popups that are up to no good. Never click on anything in an email that is even only slightly suspicious. Macs are only vulnerable to malware that you invite in by clicking on the links or zip files in these emails. So don't touch them!
Here is an example of an evil phishing email pretending from Whidbey Telecom. Someone is trying very hard to abuse users of this great company - apparently they have dug up client information from somewhere. Not not click! The link takes you to stanford.docusignuploadyuiw76ythu.xyz/whidbey/whidbey/index.html which is an evil site.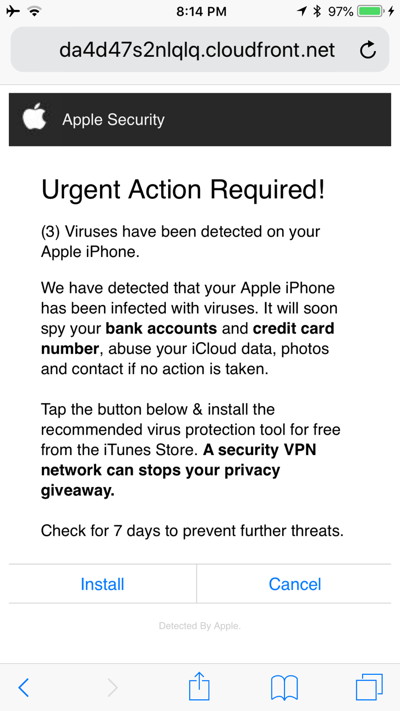 DO NOT CLICK.
This one popped up while browsing on an iPhone.
DO NOT CLICK.
Popped up while browsing. Evil!
DO NOT CLICK.
Popped up while browsing. Never use MacKeeper - it is evil. If you have it, use
AppCleaner to get rid of it
.
---
---
Printers, inkjet, laser, wireless, all in one
by Ron Sharp, MAGIC *
Does anybody like really like their printer? They seem to be the easiest thing to dislike, and for good reasons. Some of the issues that are common are that they don't connect wirelessly like they should, or the instructions are complicated to say the least, they don't print well, the color is off, they paper jam frequently, and in particular, the ink is ridiculously expensive.
I was tired of paying a fortune for ink cartridges that didn't last long so I decided to purchase a laser printer. Laser printers cost more than inkjet printers and use "toner cartridges" instead of ink cartridges. The toner is supposed to last much longer that an ink cartridge. But here's how my story goes.
I purchased a Samsung color laser printer for more than twice the price of a comparable inkjet printer. The specifications were for something like 1000 pages per color cartridge. I didn't even get close to that. But of course the printer only comes with "starter" cartridges. A new set of Samsung cartridges, one finds out later, is $200. What? That's right. So of course I searched around for better prices and purchased third party toner cartridges. And there was a reason they were cheaper, they didn't last long at all.
Inkjet printers have their own issues. If the printer isn't used frequently enough the ink dries up and has to be replaced after very few uses. Some printers refuse to print even black only when the color cartridges run out. And for a plethora of reasons, some printers refuse to connect wirelessly, or connect intermittently. Then there is the printer driver/software issue. It's amazing how many printers become obsolete because there is no driver for the newer computer software.
I read that 375 million ink cartridges are thrown in the landfills every year. I'll bet there are also millions of obsolete printers thrown out too, in perfectly good condition other than no software to make them work.
So now that I've had the chance to complain about printers, what can we do about the issue. First, expect to do some research to find a quality printer. I've listed some of the complaints so those are things to check. Make sure it will print black even with no color ink. Check on the number of pages per cartridge it will print and get a new set of cartridges when you purchase the machine because the ones they come with won't last. Then you will also find out how much ink/toner cartridges cost.
Another thing to check for is how thick a paper it will handle. My expensive Samsung is not able to print on 30 lb paper that my old cheap printer did.
If you do a lot of printing the laser printers will probably be best for you. If you are stickler for good quality color images, then I'd choose an inkjet printer.
As for connectivity issues you may get some indications by reading customer reviews. If you use an Apple router then you have one advantage for wireless use by connecting the printer to the router. It's an easy way to add the printer to your wireless network, but I have found there are a few printers that will only work wirelessly through their own wireless setup rather than connected to an Apple router.
One system I've worked on that had the most difficult and intermittent wireless issues was an HP printer. Even with their own additional setup software which included many extra steps to install and set up had sketchy connectivity.
Now I'll bet you're wondering if their is a particular printer model that I'd recommend. Hah, not really! I haven't found one good enough yet. So feel free to let me know what printer you like!
---
MAGIC, the Macintosh Appreciation Group of Island County, serves people who use Macintosh computers, software and peripherals. Our goal is to share information and get answers to questions to make us more productive with our use of technology. Our monthly meetings give us a chance to discuss computer problems and share ideas with other Mac users, feature speakers on specific topics, and to keep apprised of Apple news.