Newsletter
January 2019
Newsletter Editor:
In This Issue:
MAGIC MUG News
Software Updates
News, Information and Stories (Mac OS)
iPhones, iPods, iPads
Apple Watch, Apple TV, HomePod
Humor
Malware and Mischief
My Favorite App
By The Way
* Indicates author is a member of MAGIC
---
Meeting information
Date
16 January 2019
Time
4:00 to 6:00 p.m.
Presentations:
• Annual report
• Elections
• "Graphics - the whole picture "

Location:
Unitarian Universalist Congregation of Whidbey Island (see map.)
Remember to bring your used ink cartridges for recycling. Thank you to Paul Morris who collects and ships the empties. MAGIC is rewarded with a check for our efforts.
---
Minutes of the Meeting December 19, 2018
by Penny Holland, Secretary *

The December Holiday Party/meeting of MAGIC was held at the Freeland Unitarian Congregation Meeting House from 4 to 6 PM. There were about 23 people in attendance. While people were snacking on the potluck offerings, President Robert Elphick introduced our agenda at 4:30.

PRESENTATION

Due to the party theme, there was no presentation today. Instead the room was set up with three double tables where "wizards" could sit and answer questions. The wizards in attendance were Robert Elphick, Ron Sharp and Gary McIntyre who answered questions people brought to their table.

Raffle tickets were sold for $2 each or 3 for $5. The main prize was an iPad, with other prizes such as a printer as well as some things that members donated. The drawing was held at 4:55. The big ticket winner was our first time member, Kathryn Kinnear, who happily chose the iPad. Two free classes/tuition were also won by Bill Caruthers and Sam Aaron.

Robert asked if we should continue with the wizard tables, or do a public Q&A, which was the popular choice.

A table full of sweet and savory treats and soft drinks of cider, coffee and tea tempted us all. Thanks to everyone who contributed to the food.

BUSINESS MEETING

TREASURER: Gary reported that as of 12/1/2018 we have $10,053.28 in our account.

Elections will be held at the January meeting. We have a few openings on our board that need to be filled. We need a Director at Large which will be part of the Board which meets a couple times per year.

We have had a request from AAUW to sponsor two of their girls in 2019. This amounted to $2000 plus the girls were also given an iPad. WE also bought a MAGIC iPad so we can hold a class on using iPhones and iPads.

We haven't decided when the next Pages class will be, but it sounds like there was lots of interest among today's members to have another Pages class.

Q&A

Q: All of a sudden I'd lose my cursor. I'd get a message that my mouse was disconnected, but it was wireless. For the last 4-5 days I've not lost the connection. Do you have any idea what caused this. The mouse came with my Mac, an Apple mouse. A: I'm going to say that when you brought in the wired mouse, it scared it and it started misbehaving! Seriously, somehow the hard connection caused it started to work. Q: My new computer tells me the battery is low on my mouse, and when I charge it and try to use it again I continue to get the low battery warning. A: Go to System Prefs and look under the Mouse Icon and see if it says the Mouse is charged. Q: Problem with a message saying to report to Apple. Now it's working but what if it happens again? A: Sometimes rebooting the computer will make the problem go away. Q: I continue to get a nasty email from some unknown entity, and I'm afraid to click on their "unsubscribe" button for fear I'm giving them information. What should I do? A: Best thing is to drag the mail into JUNK. Don't click on anything, especially "unsubscribe." Check the MAGIC webpage where there is info on how to report nasty emails to the FBI. You can also filter out repeated unwanted emails using the Rules section of the Mail Preferences. Q: Is it possible to crop a photo on iPhone? A: Yes. One member jumped up to personally help the questioner. (Use the Edit button) Q: How do I make certain emails go directly to Trash? A: Set up a rule that whenever this party emails you, send the email to Trash. It's under MAIL>PREFERENCES>RULES tab Q: My iPhone has lost its finger print recognition. What can I do? A: Go back to Settings and set it up again. Q: Can I get a battery replaced in a computer that is 5 years old? A: Yes, talk to Apple. They are the only ones who can give you a new battery. (They can be replaced, but apple batteries will probably be the best bet. Aftermarket batteries are sometimes poor quality. Ron Sharp) Q: There used to be an ability in Photo to print calendars, etc. A: This option has now gone away, and I've gotten some recommended substitutions, such as Mimeo. One suggestion is to use Vista Print, and they are reasonably priced. Note that iPhoto still has these capabilities (see article below). Q: A question about Microsoft Word. If I want to transfer everything to Pages, is it easy to make that transfer? A: Select all the documents at once, and do a Command-I and then tell it to open with Pages. You can also go online and get tutorials or go to the local library. Q: (related to above question) Is it true Apple will no longer support 32 bit created documents and possibly will not support Word? A: It is not up to Apple, but up to Microsoft. I would be surprised if Microsoft will no longer support them. You can get 5 accounts for $99/year with which you can download Powerpoint, etc. It's the old Microsoft Word 11 that won't be supported. The $99 per year price for a subscription could be shared with 5 other people with the same desires.


The meeting was adjourned at 5:40
---
MAGIC Moments
Internet Crime
Any one bothered by internet criminal activity should report it to the Federal Bureau of Investigation Internet Crime Complaint Center (IC3) at this web page. This includes phishing, malware, spoofing, any demand for money.
MAGIC Classes for 2019
In January a new schedule for classes will be set up for the year. One class will probably be the ever popular "Mac Essentials" class. Another is likelyto be on iPads and iPhones. Any member wishing to see us provide these or any other classes should contact us at
Vote for a new Board for 2019
Three positions need to be filled on the MAGIC board for 2019. Elections will be held during the January meeting. Two are directors-at-large and require very little work or technical know-how. PLEASE volunteer to join a great group and do some good for the local Apple community. Send me an ASAP to volunteer.
Swaps and Sales
Don't forget to check out the swap page of this website.
---
Note: This Software Update section of the newsletter lists the most relevant Apple updates. Not all updates are listed for all products. Additionally, I'll add other pertinent updates on occasion.
---
Update your iPhone, iPad, or iPod touch
from Apple
Learn how to update your iPhone, iPad, or iPod touch to the latest version of iOS—wirelessly or using iTunes.
You can update your iPhone, iPad, or iPod touch to the latest version of iOS wirelessly. If you can't see the update on your device, you can update manually using iTunes.
Before you update - Make a backup of your device using iCloud or iTunes.
Update your device wirelessly
If a message says that an update is available, tap Install Now. You can also follow these steps:
Plug your device into power and connect to the Internet with Wi-Fi.
Tap Settings > General > Software Update.

Tap Download and Install. If a message asks to temporarily remove apps because iOS needs more space for the update, tap Continue or Cancel. Later, iOS will reinstall apps that it removed. If you tap Cancel, learn what to do next.
To update now, tap Install. Or you can tap Later and choose Install Tonight or Remind Me Later. If you tap Install Tonight, just plug your iOS device into power before you go to sleep. Your device will update automatically overnight.
If asked, enter your passcode. If you don't know your passcode, learn what to do.
If you see an error message while trying to update your device wirelessly, learn what to do. If you need more space for a wireless update, you can update using iTunes or delete content manually from your device. Whether you use iTunes or update wirelessly, you'll have the same amount of free space on your device after you update.
NOTE: Some iOS software updates aren't available wirelessly. VPN or proxy connections might prevent your device from contacting the iOS update servers.
Update automatically
With iOS 12, you can have your iOS device update automatically. To turn on automatic updates, go to Settings > General > Software Update > Automatic Updates. Your iOS device will automatically update to the latest version of iOS. Some updates might need to be installed manually.
Update your device using iTunes
If you can't update wirelessly on your iOS device, you can update manually using iTunes on a computer that you trust. If your computer is using Personal Hotspot on the iOS device that you're updating, connect your computer to a different Wi-Fi or Ethernet network before you update.
Install the latest version of iTunes on your computer.
Connect your device to your computer.
Open iTunes and select your device.
Click Summary, then click Check for Update.

Click Download and Update.
If asked, enter your passcode. If you don't know your passcode, learn what to do.
If you see error messages in iTunes or need more space to update
Get help if you see . Or if you need more space for an update, you can delete content from your device manually.
Published Date: December 3, 2018
---
---
Can't figure out how to type a character on a Mac? It's time for the virtual keyboard
by Glenn Fleishman, macworld
As a long-time Mac user, I once had to rely on Key Caps, an early Mac helper that would show you where special characters hid on a keyboard. Holding down Option and Shift-Option would reveal the secrets of π and ‰ and accent marks.
That feature never disappeared, though it did recede from view, and was renamed Keyboard Viewer. You may rarely need it - except when you're trying to type a key that your keyboard doesn't allow or you can't find.
Keyboard Viewer shows you "key caps." You can click to "type."
This might happen if you've got a wonky laptop keyboard that you're planning to take in for replacement, or if you're using a Mac set to a language you don't speak or if you're trying to enter characters in that language.
I've heard from readers who can't type a particular key because something's gone wrong with their hardware keyboard and they can't summon up a replacement keyboard to plug in and use. With Keyboard Viewer, you can click keys and those characters are inserted wherever your cursor is. (One reader couldn't enter their password in order to prep a machine to take in for repair, because the password contained…a character that the keyboard could no longer type.)
One limitation: You can only click keys that appear without the use of onscreen Shift or Option keys. For some reason, Apple doesn't offer a way to click-lock those keys to perform combinations. However, if your physical keyboard can still generate an Option or Shift key click, you can use those real keys to access virtual ones.
You can pick which keyboard layouts to make available through the Keyboard preference pane.
In the Keyboard preference pane's Input Sources tab, you can click the + button in the lower left and add keyboards of many languages. Check Show Input Menu in Menu Bar, and a tiny keyboard/Command key icon appears in the upper-right corner of your screen. (If you have multiple keyboards added, a flag or icon appears that's associated with the keyboard currently selected, instead.)
As a bonus, the Keyboard Viewer also highlights keys as you type them, if you ever wanted to visualize your physical typing on screen.
---
What to do whe you caot type certai letters o your MacBook
by Glenn Fleishman, macworld
The Mac 911 mailbag has recently included a number of letters about missing letters—people either can't type or encounter strange keyboard problems or other oddities.
One email began, "I am cotactig you because my Mac Book Pro keyboard has decided it does ot like to type the letter that appears betwee L ad M o the keyboard." (Sadly, the writer even had an "n" in her name.)
These kind of keyboard problems are easy to diagnose, because Apple's had a spate of problems with its MacBook and MacBook Pro models. It chose a new keyboard design starting with the 2015 12-inch MacBook, and then brought to the 2016 overhaul to the MacBook Pro line. Its revised its design once, but not with much improvement.
The issue is that the "butterfly" switch design offers a short travel distance—the space covered from a key at rest to one fully depressed—which allows an ultra-shallow keyboard. But it also suffers mightily from the slightest speck of dust. Casey Johnston reported this story closely for The Outline, and had to have the keyboard on her MacBook Pro replaced several times.
Apple ultimately recognized the problem by offering an extended repair program for affected models—all MacBooks released in 2015 to 2017 and all MacBook Pros in 2016 and 2017.
While Macworld wrote about this repair program in June 2018, but we know not everyone got the memo.
If you're suffering from repeating keys, letters you can't type, or "sticky" or inconsistent keyboard performance, get in touch with Apple and arrange the free repair.
---
The Easiest Way to Give Someone Your Wi-Fi Network Password
by Emily Dolloff, smalldog
You know the drill—a friend comes to visit and wants to get on your Wi-Fi network. You've written the password down somewhere, but where? Even if you have it handy, it's a pain for your friend to type in.
Since macOS 10.13 High Sierra and iOS 11, Apple's operating systems can make connecting a lot easier. Have your guest choose your network, and then put their device next to one of your devices that's awake and connected to the Wi-Fi network. As long as you have a card in your Contacts app whose name matches your friend's My Card in their Contacts, your device should ask if you want to share the Wi-Fi password with them. Just tap Share Password when prompted and you're done!
---
Recover Drive Space by Deleting Old iOS Backups
by Emily Dolloff, smalldog
If you've been good about backing up your iOS devices to iTunes on your Mac or to iCloud, give yourself a gold star! Both backup destinations are fine, but there's one potential downside to iTunes backups: they can consume a lot of space on your Mac's drive. In iTunes, go to iTunes> Preferences > Devices, where you'll see all the iOS device backups that iTunes has stored. If there are multiple older backups or any for devices you no longer own, you can get rid of them. Control-click the offending backup, and choose Delete. Or, if you want to check how large a backup is first, instead choose Show In Finder, and then in the Finder, choose File > Get Info. When you're ready, move the selected backup folder to the Trash
---
The iPhoto advantage *
by Robert Elphick, MAGIC
We recently learned that Apple's Photos application no longer supports printing functions such as making calendars, picture books, Albums,Cards, or Cards.
We do not know whether this is an error or a permanent improvement. It has already been missed by MAGIC members.
The good news is that iPhoto still works and these features are still there.
iPhoto version 9.6.1
iPhoto 9.6.1 runs on most macOS versions including Mojave (10.14). However, Apple no longer support it. Would it not be great if they brought back iPhoto?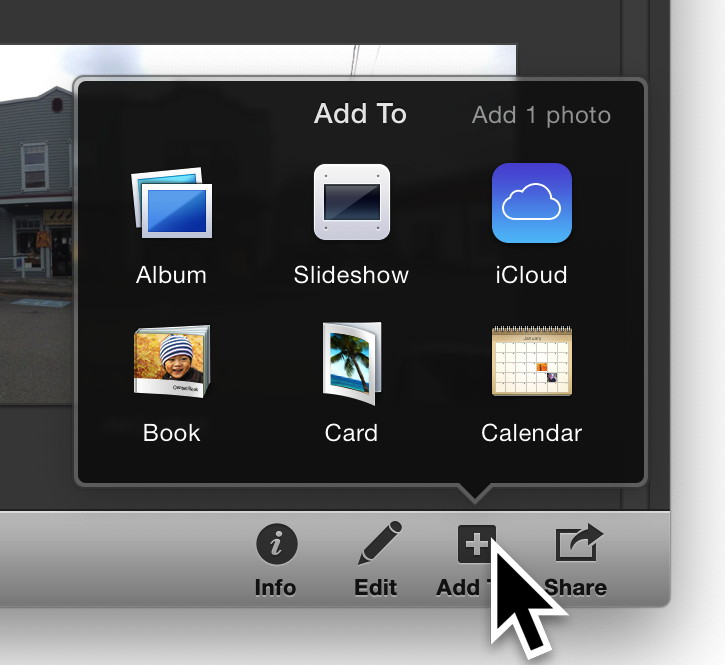 The "Add To" function
iPhoto Making a card from a picture
I always preferred it to Photos because of its Events and also because it can use external graphic editors and all their capabilities. The Add to features just make it more attractive.
---
---
How to rearrange app icons on your iPhone
by Roman Loyola. macworld
You're going to spend a lot of time using your iPhone, so it's a good idea to set up the icons on the Home Screen to suit your needs. You can move the icons around so the ones you use the most are easy to access, and apps that aren't used as much are on a secondary Home Screen or a folder.
Here's how to rearrage your app icons on your iPhone:
On your Home Screen, press on an icon until it is highlighted and hold it. The icons on the screen should start to jiggle.
Here are your options to rearranging your app icons.

To move an icon, tap and hold it. Then drag it to the desired location. Let go of the icon to place it.
To move an icon to another Home Screen, tap and hold an icon, and then drag it to the right edge of the screen. This will add a new Home Screen page.
To put an icon in a folder with other apps, tap and hold an icon, and then drag it on top of another icon. This will create a folder with both apps. You can then drag other icons into the folder. Remember to rename the folder
To remove an icon, tap the X icon on the upper left of the icon. Some Apple apps (such as Safari) cannot be removed.

Tap Done at the upper right of the screen when you are finished.
Click for article including animations.
---
How to submit corrections for Apple Maps labels
by Glenn Fleishman, macworld
Apple synthesizes a lot of geographic data to produce the streets, features, and labels on its maps. The Maps app in iOS and macOS is exhaustive, but not always correct.
(This is contrary to the Hitchhiker's Guide to the Galaxy, which maintains, "where it is inaccurate it is at least definitively inaccurate. In cases of major discrepancy it's always reality that's got it wrong.")
If you find an errant label, such as your city or region mislabeled, an incorrect street name, or other details, Apple does let you report it, though you may have not realized you could.
How to Report an Issue in iOS Maps
In Maps for iOS, tap the info (i in a circle) button in any view, then tap Report an Issue. You can pick the kind of issue you want, like Map Labels, select the errant data from a map that appears, tap Next, and finally fill out a description of what's wrong.
Maps for iOS offers more options to report problems more specifically.
How to Report an Issue in macOS Maps
In Maps for macOS, it appears that you have to drop a pin first, then tap the info icon. Scroll down to Report an Issue, click that button, select the kind of problem, and provide more information.
macOS Maps requires a few more hoops to report errors.
Maps for iOS offers more granular options for identifying problems, and I'd recommend starting there.
---
How to turn off location tracking on your iPhone or iPad
by Leif Johnson, macworld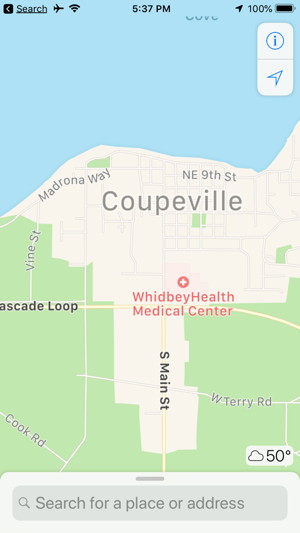 Most of us already know that many apps track our location data to better deliver information about local weather, shops, or movie showtimes. A new report from The New York Times, though, reveals that this data is often frighteningly precise and collected up to 14,000 times per day. It's so precise, in fact, that it's possible to figure out intimate details of a person's life merely by studying it. Worse, some apps sell this data to companies who then use it to push hyper-targeted ads to your phones.
Fortunately, the report also demonstrates that we iOS users are better protected than our Android counterparts. Even so, we're far from immune.
If you're worried that too much of your location data is being uploaded and potentially sold to the highest bidder, you can use the following guide to limit access from specific apps or even from Apple's own services.
---
How to tell what model iPad you have
by Bryan M Wolf, iMore
Have you forgotten which current iPad model you own? Here's how to find the model number on your tablet.
Apple tends to release new iPads each fall, although, in the history of the device, new ones have been introduced at other times during the year. While you might recognize the name iPad Pro, iPad, and iPad mini, these distinctions don't tell you which model you own, only the product line.
Here's how to find this information.
What iPad models are there?
Each iPad model has a different number including cellular versions. For some, there are also models for China only.
---
How to Prevent Apps from Accessing Your iPhone's Microphone
by Nelson Aguilar, gadgethacks
Any app on your iPhone could potentially listen in on your conversations and use that information to target you with tailored ads. Although most companies, including Facebook and Apple, have come out and vehemently denied these claims of spying on consumers, who's to say they're telling the truth? The only way to be sure you're safe is to take matters into your own hands.
Regardless of how transparent some companies may seem, they're still in the business of making money, and learning everything about you can make them billions. In this article, we'll explain the technology that these applications use to listen in on you and how you can prevent them from accessing your smartphone or tablet's microphone. Even if these apps aren't listening to all of your conversations, it's better to be safe than sorry.
Are Gaming Apps Listening in on You?
Back in December 2017, The New York Times published an article detailing how certain mobile gaming apps keep tabs on their users by listening to certain sounds through their smartphone's mic. Using software from a company known as Alphonso, which collects viewing data for advertisers, certain gaming applications can use your phone's microphone to learn what you watch, listening in the background for audio signals playing from your TV, including gaming consoles, TV shows, streaming programs, and advertisements. The information is then analyzed and paired with your location (yes, they can also track your location) to learn which ads resulted in you going to a restaurant or retailer, for example.
If you go to Alphonso's website, they even have a template for mobile app developers to copy and paste into their app descriptions, explaining how their apps integrated with Alphonso Automated Content Recognition ("ACR") software can listen in on you. However, it is important to note three things:
audio samples don't leave your device, but are instead "hashed into digital audio signatures,"
the ACR software does not "recognize or understand human conversations," and most importantly,
the software can only gain access to your phone's microphone with your consent.
---

---
HomePod Year-In-Review: Promised and surprise features delivered, roadmap now unclear
by Zak Hall, 9to5mac
The HomePod
It's funny to think about HomePod as a product that wasn't with us this time last year, but Apple's smart speaker didn't hit the market until February 9 after missing its original December 2017 launch window. In the 10 months since HomePod debuted, the smart speaker has steadily gained new features and found new fans alike.
While the future roadmap for HomePod isn't being broadcasted by Apple, we can look back at HomePod's progress so far and see that Apple's smart speaker is steadily becoming more capable — even if HomePod isn't matching the pace of feature rollouts of other smart speakers.
Bad Reputation
HomePod had a rough start before customers ever got the chance to hear how the smart speaker sounded. Apple previewed it in June 2017 ahead of a promised December 2017 release date, but delayed its launch on November 17 with this announcement:
"We can't wait for people to experience HomePod, Apple's breakthrough wireless speaker for the home, but we need a little more time before it's ready for our customers. We'll start shipping in the US, UK, and Australia in early 2018."
At $349, HomePod was originally positioned as the first product to tackle both high fidelity audio quality and smart assistant features in one package.
---
How to turn on Airplane Mode on Apple Watch
by iPeter Cao, 9to5mac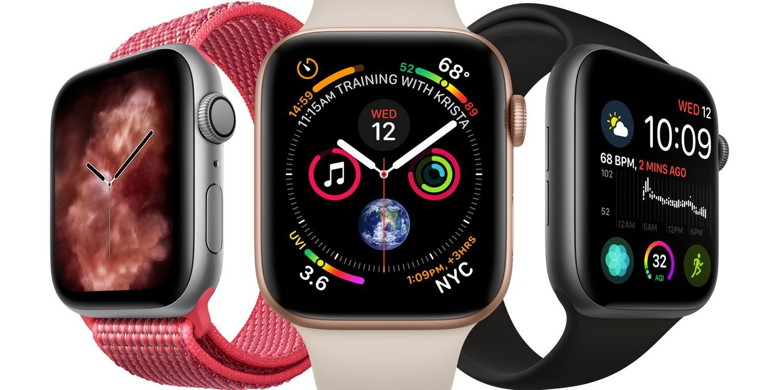 Apple Watches
With Series 3 or later Apple introduced LTE on the Apple Watch. While you'd likely use the feature more on your iPhone than your Apple Watch, here's how to turn on Airplane Mode on Apple Watch…
On your Watch face, swipe up from the Control Center. Alternatively, you can tap for one second, and swipe from the bottom from within an app to get access to Control Center.
Find the Airplane Mode button.
Tap the Airplane Mode icon. It should turn orange, indicating that Airplane Mode has now been enabled.
When Airplane Mode is enabled, you'll also see an orange plane icon on the top of your Watch face. Turning on Airplane Mode disables the cellular and Wi-Fi radios. It will also disable the Bluetooth connection from your iPhone, but will still continue to allow other Bluetooth equipment such as Bluetooth headphones to be used.
---
Charter officially releases new Spectrum TV streaming app for Apple TV
by Chance Miller, 9to5mac
Spectrum has officially released its new Apple TV application after rolling out support for Zero sign-on last month. The new Spectrum TV app allows subscribers to watch Spectrum content - live and on-demand - via their Apple TV.
The Spectrum TV app was originally slated to launch sometime towards the end of 2018, but that ultimately ended up not being the case due to a series of delays. The Spectrum TV app works when you are connected to your Spectrum internet, allowing you to watch content on your Apple TV with ease and without sign-in.
Spectrum touts that the app allows you to access "hundreds of channels in Live TV" and "thousands of On Demand shows and movies" as well. You can also create your own personalized guide by picking your favorite channels and then filtering the guide by favorites.
Here is how Spectrum describes the app:
Now you can bring your Spectrum TV experience to your Apple TV! Enjoy hundreds of live channels and thousands of On Demand titles when you're connected to your Spectrum Internet service. Available programming is based on your Spectrum TV subscription package.

To get started, launch the app while connected to your Spectrum Internet service to sign in automatically.

What you need to use this app:
A Spectrum TV and Internet subscription
Apple TV (4th generation) and Apple TV 4K support Spectrum TV
The Spectrum TV app has been long-awaited by Spectrum TV subscribers. While it doesn't do you any good if you don't already pay for Spectrum cable subscription, the app represents another way for Spectrum subscribers to access content.
To download the Spectrum TV app for Apple TV, head to the App Store on your device.
---

---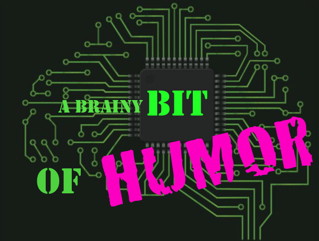 by Penny Holland, MAGIC*

Has the Large Hadron Collider destroyed the world yet.
---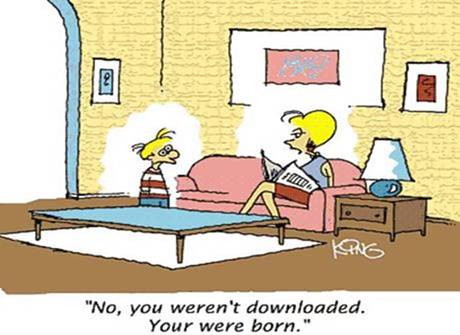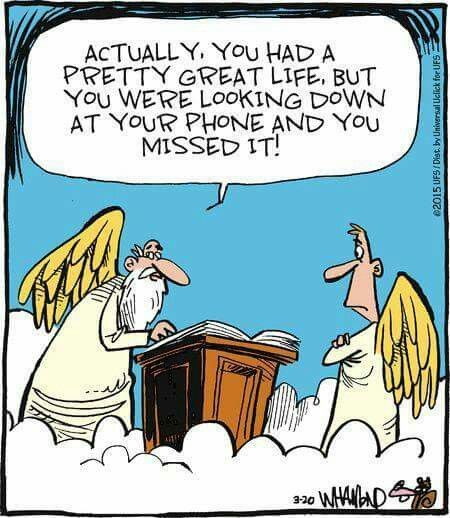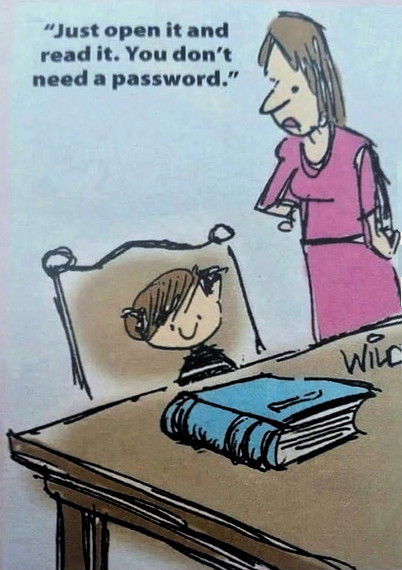 People are excited about the new iPhone but no one has caught up with the awesome technology of using signals in a car.
I still have a landline. I use it to find cellphones.
---
Today is a good day to have a good day
On a cold Northern Ontario winter morning, wife texts husband: "WINDOWS FROZEN, WON'T OPEN"
Husband texts back:"POUR SOME LUKEWARM WATER OVER IT AND TAP GENTLY ALONG THE EDGES WITH A HAMMER"
Five minutes later wife texts husband: "COMPUTER REALLY SCREWED UP NOW"
---
---
New phishing scam masquerades as Apple support call
by Roger Fingas, appleinsider
The latest scam targeting Apple device users is particularly insidious, appearing to come as a call from the company's real phone support number, according to a well-known security researcher.
A phishing call in progress.
Those affected are getting a message from a robodialer claiming their online ID has been compromised, Brian Krebs explained on Friday. Checking the iOS Phone app shows the caller as "Apple Inc." and the number as 1-800-MY-APPLE, just like AppleCare. In fact people who have recently been in contact with the authentic AppleCare will see scam calls listed under the same history.
One person targeted by the scam, Global Cyber Risk CEO Jody Westby, called the "1-866" number mentioned in the message, encountering first an automated system but then a real person, who ultimately placed Westby on hold before disconnecting.
Prior to that call Westby had got in touch with an AppleCare representative, who confirmed that the original call was a fake.
Krebs suggests that that as in most phishing incidents the scammers are likely baiting people into handing over personal details or to get direct payment for bogus services. While blocking the robodialer isn't an option for people who need to talk to Apple, the scam should nevertheless be easy to detect, since Apple doesn't cold-call its support clients and the reply number in the message isn't associated with the company.
---
Is it time to unfriend the social network?
by Chelsea Whyte
What is Facebook good for? The company's stated mission Is to build community and bring the world closer together, but these days It often achieves the opposite.
The social network has been embroiled in controversy for allowing the spread of hate speech in Myanmar, facilitating misinformation that affected the 2016 US election and the UK Brexit vote, and damaging democratic norms around the world.
Now, the UK parliament has published internal Facebook emails that expose the mindset inside the company, They reveal discussions among staff over whether to collect users phone call logs and SMS texts through its Android app. "This is a pretty Nigh-risk thing to do from a PR perspective but it appears that the growth team will charge ahead and do It," said Facebook product manager Michael LeBeau in an email from 2015.
That seems to be Facebook Modus operandi. The company's motto was once "move fast and break things", and now everything Is broken.
As the firm lurches from crisis to crisis, assuring the world that it has learned its lesson and will behave better in the future, governments, politicians and regulators are starting to pay serious attention, There is too much at stake not to. Facebook holds sway over one of people's main sources of Information, and in some countries It effectively is the internet, that means it has more power than some nations.
So what can be done? Governments can fine Facebook, although It would take a hefty penalty to make a dent In the company's bottom line, The biggest corporate fine ever levied was on BP, after the US Department of Justice found It grossly negligent and ordered it to pay $20.8 billion in the aftermath of the 2010 Deepwater Horizon oil spill, A penalty of that magnitude might make Facebook and its investors tread more carefully.
Of course, damage to the digital environment is much harder to quantify than that from an oil spilt, but tech firms are Increasingly being penalized financially. Recently, the European Commission has hit Google with fines totaling €6.76 billion for abusing its market position, Facebook Itself has recently been fined £500,000 by the Information Commissioners Office, the UKs data watchdog, for its part in the Cambridge Analytica scandal. The sum was a drop in the ocean, but it was the maximum permissible under the laws tnat applied at the time.
Beyond imposing fines, regulators could also require more transparency over now Facebook's algorithms choose which news to highlight and who pays for the ads on the platform.
Then there are antitrust laws. These could break Facebook apart, reversing Its multimillion-dollar acquisitions of rival services like Instagram and WhatsApp. The documents released by the UK Parliament reveal that Facebook used one of its acquisitions, a data analytics firm called Onavo, to monitor the performance of competitors like WhatsApp and decide who to snap up.
It is possible that reining In Facebook may ultimately put up obstacles to the growth of smaller tech companies that might nope to replace the Behemoth some day. But that may be the price the world has to pay to hold the firm to account. Right now, Facebook isn't too big to fail - it's too big to succeed.
New Scientist: 15 December 2018, Page 27
---
Malware Examples
by Robert Y Elphick, MAGIC *
Another selection of emails and browser popups that are up to no good. Never click on anything in an email that is even only slightly suspicious. Macs are only vulnerable to malware that you invite in by clicking on the links or zip files in these emails. So don't touch them!
Here is an example of an evil pop-up pretending to be from Adobe.
another one!
This appeared to come from DHL, but it is spam. If you did not order something then DO NOT CLICK on anything. Note the "from:" part of the message - a give away!
If you did not understand then DO NOT CLICK on anything.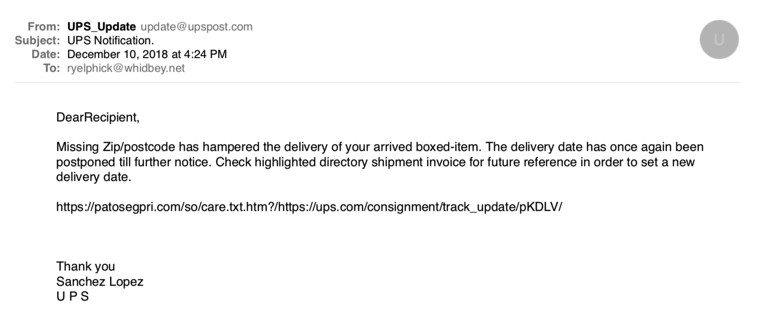 This appeared to come from UPS, but it is spam. DO NOT CLICK on anything. Look at the From: address and the website they want you to go to - neither have anything to do with UPS.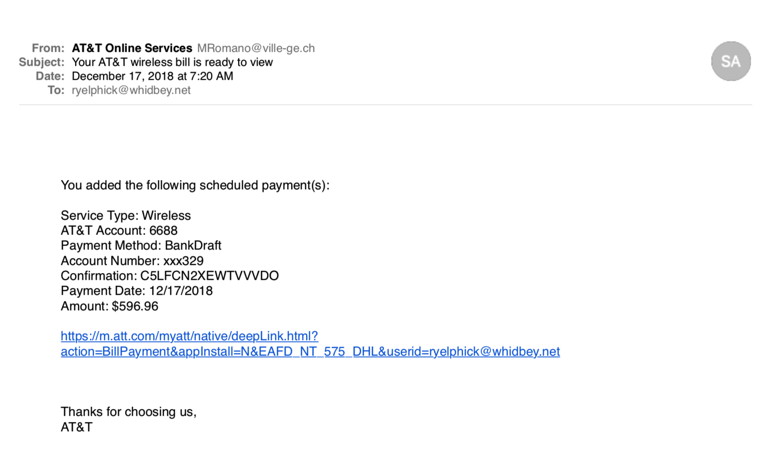 This appeared to come from AT&T in Switzerland! but it is spam. DO NOT CLICK on anything.
Internet Crime
Any one bothered by internet criminal activity should report it to the Federal Bureau of Investigation Internet Crime Complaint Center (IC3) at this web page. This includes phishing, malware, spoofing, any demand for money.
---
---
Cryptograms
by Robert Elphick, MAGIC *
A new column suggested during a board of directors meeting. Members get to send in which is their favorite app for passing time on their iDevice(s). Send yours in now to the editor at
Enjoy Cryptograms, a free puzzle game from Razzle Puzzles where the goal is to decode famous quotes! If you like interesting quotes, you will love Cryptograms!
A cryptogram is an encoded statement that requires a degree of strategy to decode. The cryptograms found in this puzzle game use a 1-to-1 substitution cipher. For example all of the letter N's in acryptogram might stand for the letter B in the encoded statement.
Aside from letters nothing else in the Statement has been changed including spacing and punctuation. In the case of this puzzle game all statements are quotes from relatively famous to very famous individuals. Using your Knowledge of the English language and grammar, see if you can decode the quote!
Cryptograms based on quotes are also commonly called cryptoquotes. The cryptoquotes found in this puzzle game are a mix of modern and historical quotes.
Track your best and average solve times over history with our stats tracker. You can play Cryptograms by Razzle Puzzles on your phone and tablet.
Enjoy online or in offline mode!
---
---
New MacBook Pro
by Ron Sharp, MAGIC *
I bought a 2018 MacBook Pro. I didn't pay quite an arm and leg for it, just an arm. I purchased it from the Apple refurbished computers. It has the basic 8 GB RAM memory but I did get the 256GB storage because I would fill up the 128GB drive in a hurry. It might have been a mistake not to order more RAM memory too since generally what happens is that the newer software requires more and more. I've added memory to my old MacBook Pro in order to keep it working smoothly for nearly 10 years. I think the memory on this new MacBook may be soldered in and not upgradeable, except by Apple. But then the price kept me from ordering more. Now I wonder if the upgrade limitation will make this Mac obsolete sooner than old Macs. I would like to think there may be a turning point where the hardware and software work so efficiently together that adding huge amounts of memory is no longer necessary. Obviously wishful thinking.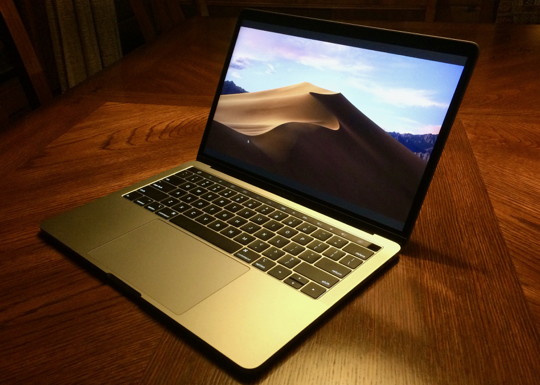 I am liking the new Mac. I've read some people aren't crazy about the new keyboard with very little key travel making it a bit less tactile. But it only took one day to adjust to the keyboard and I have to say I like it just fine.
One of the biggest differences I've noticed is the sound quality is greatly improved. And the important thing, of course, is the speed and performance of this MacBook. It is faster, as I expected, due mostly to the graphics handling. So there is a noticeable performance difference from my old MacBook, even though I did have my old Mac upgraded with lots of memory and a Solid State Drive.
The main reason I purchased this Mac was that my old Mac was too old to upgrade to the latest operating system. It was even too old to do Air Drop. Anyone can, of course, use a Mac with older operating systems for years as long as newer apps they install work and that webpages still load properly. What generally happens is a message would appear saying your browser is too old to work with the web page you're trying to open or too old to use with your email system.
Also, since I help others with their Mac needs I reasoned that I should be familiar with the latest operating systems and devices. I know, ..it's a good excuse. But it would only have been a short amount of time before I was forced to purchase a new computer. After all my old Mac was considered obsolete by Apple's standard. I'm aware that some people are put off to hear that their device is "vintage" after only 5 years and obsolete after 7 years. Well, that's typical for technology. I guess that's the reason new iPhones aren't selling so well, people are fine with using what they have. Maybe it's the customer revolution fighting back at industry for trying to use the obsolesence factor to keep us buying new things.
I'm fortunate that my printer still works with the newer computer and operating system. That's one issue that occurs from time to time. And the battery life is pretty amazing so far. I've used this new Mac for a day and half, including watching a Netflix video, and still have 39% battery remaining.
I do think that the MagSafe power connecter on the old Macs is a superior connecter and easier to use, although there are aftermarket power cables that offer a similar "MagSafe" design. It is also a bit annoying to have to adapt all my old usb devices to the new USB-C connecter, but that is an industry standard now, not just Apple. I feel I should also say something about the Touch Bar but If I said nothing it would interpret my feelings. It can be useful once you know your way about it but I would miss it if it were to disappear. It can be set to show the row of function keys that would normally be there. The one thing that is really nice about it is the Touch ID…so much quicker than typing a password all the time.
Any regrets? My only regret is that I feel guilty abandoning my old Mac. Still very functional and in great shape. Some people expect to hand down old computers to kids or relatives. But they generally have newer stuff already. I'll hang on to mine for a while as an extra work tool and loaner computer.
I'm sure you've had new Mac product experiences of your own. Send me your own Mac device story to share.
---
MAGIC, the Macintosh Appreciation Group of Island County, serves people who use Macintosh computers, software and peripherals. Our goal is to share information and get answers to questions to make us more productive with our use of technology. Our monthly meetings give us a chance to discuss computer problems and share ideas with other Mac users, feature speakers on specific topics, and to keep apprised of Apple news.