Newsletter
May 2012
Newsletter Editor:
In This Issue:
MAGIC MUG News
Software Updates
Macintosh News, Information and Stories
iPhones, iPods, and iPads
By The Way
* Indicates author is a member of MAGIC
---
Meeting information
Day:
The 3rd Wednesday of the month. 16 May 2012 this Month
Location:
Unitarian Universal Congregation of Whidbey Island (see map.)
Time:
4:00 p.m. - 6:00 p.m. with the first hour dedicated to new users and their questions.
Presentations:
•Apple Q & A
•FaceTime, iChat, and Skype with Prescott and Robert
Future Meetings: (subject to change)
Day:
20 June 2012
Location
Unitarian Universal Congregation of Whidbey Island (see map.)
Presentations:
•Apple Q & A
•TBA
Do not forget to bring your used ink cartridges.
MAGIC will dispose of them for you and make some change for the group.
---
Minutes of the April 2012 Meeting
By Penny Holland, MAGIC Secretary
The April meeting of MAGIC took place at our new site, the Unitarian Congregation Meeting House in Freeland from 4 to 6 PM on Wednesday, April 18. The business portion of the meeting was led by President Sue Keblusek. She announced that this site is to be our new home, at least for the rest of this year, and she brought delicious dessert treats to celebrate. In the absence of treasurer Bonnie Abney, Sue reported that our treasury currently has a balance of $3144, which is mainly due to proceeds from classes as well as donations from people who have taken advantage or our mentoring project. Sue announced that during the months of January and February there have been 877.25 mentoring hours with the top two mentor/wizards being Tom Johnson and Robert Elphick. Future classes were also discussed, and Robert Elphick (Education VP) stated that two successful classes have recently concluded--a two-hour iPad class, and a 5 week iWork class. No classes are currently scheduled, but after taking a straw poll of who might be interested in a basic Mac Essentials class, Robert said he would offer a new five-week basic series in May. Dates will be posted online.
Robert Elphick gave this month's presentation which covered the recently discovered Flashback Trojan virus, probably the reason for our large attendance of over 50 people present today, including many first-timers.
FLASHBACK TROJAN VIRUS: Robert demonstrated how to check the Safari Preferences for infection of the Trojan. Nobody in the room seemed to have been infected, but detailed instructions were given for determining the presence of the Trojan with instructions for removal of the virus, which are listed on our website. Safari's latest updates have now fixed the problem in the future. Robert recommended Mac users obtain one of the two free antivirus programs whose links are also listed on the MAGIC site: ClamXav2 and Sophos. He said that running either one of these programs on a regular basis will do a good job of checking for viruses, trojans and other malware. Robert gave an extensive list of security tips for keeping the Mac safe from problems. He gave a detailed demonstration on how to create a non-administrative account for normal activities, which will disallow any trojan-type of virus from being installed. All of these security tips may also be found on the MAGIC website.
The second portion of Robert's program included the topics of iCloud and Dropbox.
iCLOUD is Apple's latest method of file sharing between computers and other i- devices. Thus files created through such programs as the Addressbook, iCal, Mail, etc. can be changed on one device with the update instantly being changed on all of a user's computers and devices. The pros and cons of the iCloud were listed and discussed as well as a detailed description of different types of encryption. iCloud uses the lowest level of encryption, meaning that someone at Apple can have access to anything that you synchronize via the cloud.
DROPBOX is another way to transfer files from one device to another and is especially used in business applications, where one person creates a document that other company members can have access to read, print, and sometimes edit. Again, the pros and cons were listed, and Robert stressed that if you don't want outsiders to view your document, then you must have some sort of encryption of the file before you share it through Dropbox.
Robert believes that if you desire an off site backup for your Mac that Carbonite might be a better choice.
For those wanting to work with photos on the iPad and other iDevices, Ron Norman recommended a program called Snapseed (by Nik software) at a cost of $4.95 if you are interested in manipulating photos on the iPad or iPhone.
Due to the many questions about the Flashback Trojan problem, we only had ten minutes left for questions and answers at the end of our program. At 6:00 everyone helped and we quickly put the tables away and set up the church chairs for another program to follow ours.
---
MAGIC Moments
by RYE
Home at last
We now meet at Unitarian Universal Congregation of Whidbey Island. Our first meeting was held in April and we will continue to use this facility until the end of the years and probably long after. I look forward to seeing you all there.
MAGIC Schools
We will be running a second iPad class at Maple Ridge. It will run from 2:00 p.m. to 5:00 p.m. on May 21 and 22nd for a total of six hours. This three times longer than the first introductory class and will give enough time for many extra items. Details can be found at this web page.
PayPal account
MAGIC now has a PayPal account. This is now on the website to allow people to make donations to MAGIC directly. Also it provides a mechanism for deposits on MAGIC schools (see above). It can be found at the Donation Page.
Mentor Program
Ed Severinghaus, VP - Membership has put together a new mentoring program to help members to answer questions and solve problems with Macs and other Apple devices. The program now has mentors listed in the following areas:
Oak Harbor
Coupeville
Greenbank & Freeland
Langley & Clinton
We currently have 16 mentors to do the mentoring backed up by two wizards when required. Details can be found
on the MAGIC website
.
---
SOFTWARE UPDATES
Note: This Software Update section of the newsletter lists the most relevant Apple updates. Not all updates are listed for all products. Additionally, I'll add other pertinent updates on occasion.
Apple updates GarageBand, iMovie, iPhoto, and Cards apps for iOS
by Leah Yamshon, Macworld.com - May 1, 2012

Apple released updates to several of its iOS apps on Tuesday, including GarageBand, iMovie, iPhoto, and Cards.
iPhoto for iOS received its first update since its release in March. Version 1.0.1 (113 MB) includes a Copy Link button for your journal's URL to use when publishing a journal to iCloud. The update also fixes an issue that could cause duplicate photos to appear in Photos view.
The Cards update comes just in time for Mother's Day—version 1.1.2 (33.8 MB) includes letterpress cards made with Mom in mind. Other updates include new Get Well card designs; plus new designs for birthdays, thank you cards, and more. Addressing envelopes will also be easier, as the app improves address verification accuracy and fixes an issue with editing addresses.
Apple fixed a few small issues with GarageBand, including an issue that sometimes caused songs to crash or go missing when being pushed to iCloud. GarageBand version 1.2.1 (801 MB) also fixes a SoundCloud error that occurs when logging in through Facebook.
iMovie version 1.3.1 (403 MB) fixes some minor stability issues, including a problem where the app displayed the incorrect frame after splitting a clip. The update includes one new feature as well—you can access Help when editing a project on an iPad.
All updates are available for free in the App Store. If you don't already own these apps, they can be purchased separately. iPhoto costs $5 and runs on iPad 2 or later and iPhone 4 or later, and requires iOS 5.1 or later. Cards is free and is compatible with any iPhone, iPad, or iPod touch running iOS 5.0 or later. GarageBand is $5 and compatible with iPhone (3GS or later), all iPad models, and iPod touch (3rd generation or later) running iOS 5.0 or later. iMovie is also $5 and is compatible with iPhone 4 or later, iPad 2 or later, and iPod touch (4th generation); and requires iOS 5.1 or later.
Click here for complete article.
---
HP Printer Drivers v.2.9 OS X
from apple.com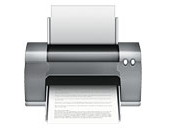 About HP Printer Drivers v.2.9 OS X. This download includes the latest HP printing and scanning software for OS X Lion and Mac OS X v10.6 Snow Leopard.
Version: 2.9
Post Date: April 26, 2012
Download ID: DL907
File Size: 524.8 MB System Requirements
Mac OS X v.10.6 or later
OS X Lion
Click here for complete article.
MAGIC Editor's note: Although this update is listed as 524 MB, when I downloaded the update it was only 65 MB. The software updater may recognize your printer and only download the necessary drivers.
---
News, Info and Stories
Lion Sleep Issues
by R.J. Murphy, smalldog.com
Ever since I began using computers running OS X Lion, I've been having a minor— but frustrating—issue. About one third of the time I put either my Mac mini or MacBook Pro to sleep, they will not actually go to sleep. I have never been able to pinpoint what it is that's preventing my computers from sleeping…until now.
I did some Apple forum research, and discovered that quite a few other Lion users are having this same issue. There were all sorts of suggested solutions, none of which worked for me. I finally came across a Lion user who combined a nice little GUI to a helpful Terminal command, creating an application called Sleep Check.
Sleep Check essentially makes use of the Terminal command "pmset -g assertions" and the command shows certain power assertions that, when active, will prevent system with Lion from sleeping. One example of these power assertions is Internet Sharing, which allows you to share the internet connection on one computer with another computer or device.
While the coding in Terminal can be incomprehensible to the average user, Sleep Check adds a very simple, but pleasant interface to the power assertions command, informing you exactly what is preventing your system from sleeping, and how to disable it. When these conditions have been disabled, Sleep Check will finally put your Mac to sleep.
Sleep Check is a very small, unobtrusive application that takes up about 211KB of hard drive space, can be downloaded here.
As always, I'm anticipating a software update from Apple at some point that will resolve this issue.
---
Security vendor: Snow Leopard users most prone to Flashback infection
by Gregg Keizer, Computerworld - Apr 30, 2012
Of the Macs that have been infected by the Flashback malware, nearly two-thirds are running OS X 10.6, better known as Snow Leopard, a Russian antivirus company said last week.
Doctor Web, which earlier this month was the first to report the largest-ever malware attack against Apple Macs, mined data it's intercepted from compromised computers to come up with its findings.
The company, along with other security vendors, has been "sinkholing" select command-and-control (C&C) domains used by the Flashback botnet—hijacking them before the hackers could use the domains to issue orders or update their attack code—to both estimate the botnet's size and disrupt its operation.
In a Friday blog post, Doctor Web published an analysis of the communications between 95,000 Flashback-infected Macs and the sinkholed domains. Those communication attempts took place on April 13, more than a week after Doctor Web broke the news of the botnet's massive size.
Flashback has used a critical vulnerability in Java to worm its way onto Macs. Although Apple, which continues to maintain Java for its OS X users, patched the bug in early April, it did so seven weeks after Oracle disclosed the flaw when it shipped Java updates for Windows and Linux.
Not surprisingly, 63.4 percent of the Flashback-infected machines identified themselves as running OS X 10.6, or Snow Leopard, the newest version of Apple's operating system that comes with Java.
Snow Leopard accounted for the largest share of OS X last month, according to metrics company Net Applications, making it the prime target of Flashback.
Leopard, or OS X 10.5, is the second-most-common Flashback-infected operating system, said Doctor Web: 25.5 percent of the 95,000 Macs harboring the malware ran that 2007 edition.
Apple bundled Java with Leopard as well, but unlike Snow Leopard and Lion, it no longer ships security updates for the OS, and so has not updated Java on those Macs.
Last month, Leopard powered 13.6 percent of all Macs.
But while Snow Leopard's and Leopard's infection rates are higher than their usage shares, the opposite's true of OS X 10.7, or Lion. The 2011 OS accounted for 39.6 percent of all copies of OS X used last month, yet represented only 11.2 percent of the Flashback-compromised Macs.
That disparity seems to validate Apple's 2010 decision "deprecate" Java, or stop bundling the software with OS X. Lion was the first to omit Java, although users have been free to download and install it themselves.
Doctor Web did not connect those dots in its analysis, but the numbers make clear that versions of Mac OS X that included Java—Snow Leopard and Leopard—are much more likely to be infected by Flashback. Conversely, Lion—by default, sans Java—is significantly more resistant to the malware.
The Russian company's data also showed that many Mac users don't keep their machines up-to-date, something ZDNet blogger Ed Bott noted on Friday.
Twenty-four percent of the Snow Leopard-infected Macs were at least one update behind, 10.4% were three or more behind, and 8.5 percent were four or more behind.
Lion users were no better patch practitioners: 28 percent were one or more updates behind.
Of course, not all Windows users patch, either. According to Qualys, which regularly examines several hundred thousand PCs, 5 percent to 10 percent of business Windows machines never receive any given update.
Qualys has seen some Microsoft updates be ignored by 20% to 30% of Windows PCs for four months or longer.
But by Doctor Web's data, Mac users are even less likely to update promptly, or even at all. OS X 10.6.7, the second-to-last update for Snow Leopard, was first issued 13 months ago, yet 9 percent of the infected Snow Leopard Macs run that version.
To protect Snow Leopard and Lion systems from the Java-exploiting Flashback, users should launch Software Update from the Apple menu and download this month's Java updates. Software Update will also serve the newest version of those operating systems to Macs running outdated editions.
People running Leopard can disable Java in their browser(s) to stymie attacks.
Later this year, Oracle will release Java 7 for OS X. Mac users who upgrade to Java 7 will then receive security updates directly from Oracle, not from Apple.
Click here for complete article.
---
Oracle provides Java fixes directly to Mac users
by Roman Loyola, Macworld.com - Apr 27, 2012
The recent Flashback Trojan exposed a problem that OS X has with Java—specifically, that the development of Java on the Mac hasn't kept pace with the Java for Windows or Linux. Flashback uses an unpatched Java vulnerability to install itself on a Mac, a hole that Oracle, the developers of Java, had patched in Java for other platforms. Apple eventually fixed the Java vulnerability with a Software Update release, though you can't help but think that Flashback could have been avoided entirely with an up-to-date Java.
Hopefully, exploited Java vulnerabilities will be a thing of the past. As reported by Ars Technica, Oracle is now giving Mac users the ability to get Java updates at the same time as they are available for Windows and Linux with the release of the Java SE 7 Update 4. According to a blog post by Oracle's Henrik Stahl, "From this point on, every release of Oracle JDK 7 and JavaFX 2.1 (and later) will be available on Mac at the same time as for Linux, Windows and Solaris."
Stahl's blog post mentions, however, that "the Java Plugin and Web Start are not yet available," so not all the holes are fixed. According to Stahl's post, we won't see updates to the Java Plugin and Web Start until, "the next major milestone," JDK 7 Update 6.
You can download the Java SE 7 Update 4 JDK yourself and install it—the update requires Mac OS X Lion. Once installed, Java updates are automatic.
Click here for complete article.
---
Bugs & Fixes: From Mail crashes to HTML5 video failures
by Ted Landau, Macworld.com - Apr 27, 2012
It's bargain day at Bugs & Fixes. This week's column offers three separate items for the price of one.
Mail crashes after launch
On my friend's iMac (running Leopard at the time), the Mail app would repeatedly crash about 20 seconds after launch. None of the commonly-suggested fixes were of any help. Launch Mail with the Shift key held down? Nada. Delete Mail-related cache files? No effect. Use Disk First Aid to fix permissions? Useless.
As for the Rebuild command in Mail's Mailbox menu, even if my friend had had time to select it before the program crashed, it wouldn't have mattered. The item was grayed out.
Checking logs in Console turned up a message that offered a helpful clue:
MailApp _synchronouslyTellSyncServicesToRegisterAndSync] *** terminating app due to uncaught exception 'NSGenericException', reason 1 executing 'rollback transaction; ':cannot rollback - no transaction is active'
The phrase "SyncServices" suggested to me that resetting the SyncServices folder might be worth a try. As my friend was still using MobileMe, my first action was to turn off Mail syncing from the Sync pane of MobileMe System Preferences. Next, I reset SyncServices (as described in this Apple support article). I then re-enabled MobileMe syncing.
I wasn't counting on this working; I was getting a bit desperate to find a solution by this point. But work it did. The Mail crashes were gone!
Cursor disappears in full-screen video
An Apple Support Communities thread describes a problem where, after playing video in fullscreen mode in OS X 10.7 Lion, the screen pointer/cursor disappears. Typically, the pointer remains MIA even after exiting fullscreen mode. This is especially likely to happen after playing video in iTunes.
Although I couldn't find any postings that showed how to prevent the vanishing from happening, several posts offered quick solutions for getting the pointer to return. In one case, going to Mission Control did the trick. Another solution was to switch apps via the Command-Tab listing. A third work-around was to drag the mouse/trackpad until the invisible (but still functional) cursor winds up in the top left of the screen; if you click to drop down the Apple menu, the cursor returns.
HTML5 video fails to play
When I click to play HTML5 videos in Safari on my Mac, they often fail to play (here's one example). A message appears that says the video is "Loading…" but it never moves beyond that stage.
Fortunately, working around the problem is fairly easy. First off, the glitch happens only in Safari. If I shift to either Firefox or Google Chrome, the videos play just fine.
If you prefer to stick with Safari, you can still get the videos to play. One potential solution is to access the contextual menu for the video and select "Restore Flash," if available. The Flash version of the video will now play.
Otherwise, to get the HTML5 video working, go to the same contextual menu and select "Inspect Element." In the output that appears, a line of text should be automatically highlighted.
Within this line may be a src link to the video. If not, search for an src link in nearby text. Once located, bring up the contextual menu for the link and select "Open Link in New Tab." The video should now play (the inspiration for this tip came from this webpage).
Click here for complete article.
---
Apple offers free Snow Leopard to MobileMe subscribers
by Dan Moren, Macworld.com - Apr 19, 2012
For you MobileMe subscribers who haven't yet made the jump to iCloud, Apple is simplifying things a bit. As Macgasm initially reported, you can now get a free copy of Snow Leopard to ease your transition to Lion.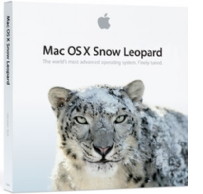 To snap up the deal, just go to Apple's free Snow Leopard page and log in with your MobileMe credentials. You can even take advantage of the deal after you've already migrated your account to iCloud: Just log in again, click your way through the migration instructions, and then re-enter the URL above. You'll just have to enter your mailing address so Apple knows where to send your Snow Leopard DVD. (Physical media! How quaint!)
Since MobileMe is going the way of the great auk, meeting the reaper on June 30, it's getting close to the time when all good MobileMe citizens should make their way to iCloud. While some features will get lost in the transition, such as Keychain and Dashboard syncing, there are a couple upsides: For one, iCloud is free; for another, MobileMe users even find themselves grandfathered into a little extra storage space.
But in order to take advantage of iCloud, you need to be running Apple's latest big cat: Lion. And, to complicate matters further, upgrading from any non-Snow Leopard version of OS X to Lion requires a pit stop in Snow Leopard. Which, of course, Apple no longer sells, because, you know, Lion.
Hence that free version of Snow Leopard. And the circle of life continues.
Updated at 7:27 a.m. PT: An eagle-eyed Twitter follower points out that Apple does indeed still sell Snow Leopard for the low, low price of $29.
Click here for complete article.
---
First 802.11ac WF-Fi router coming from Netgear
by Ed Oswald, PCWorld - Apr 27, 2012
MacWorld Editor's Note: The following article is reprinted from the Today & PC World blog at PCWorld.com.

Netgear is officially the first networking company with an 802.11ac Wi-Fi router, the company announced Thursday. The R6300, which will debut in May, will reportedly run up to 1.3 Gbps on the 5 GHz band, which makes it (theoretically) more than twice as fast as current 802.11n routers.
The R6300 features four gigabit Ethernet ports for hooking up wired devices, and two USB ports for network-attached storage and printer sharing. The router has DLNA support, and is also backwards-compatible, which means that it will work with all of your existing wireless devices. This is important, since there are no 802.11ac-compatible devices currently on the market, and none are expected until the end of this year (at the earliest).
The R6300's top speed of 1.3 Gbps is only attainable using the 5 GHz band. This means that if you have devices on your network that use previous wireless standards (both 802.11ac and 802.11n operate on 5 GHz, but not 802.11b/g), then your R6300 will also fall back to those standards. The R6300 is a dual-band router, though, so a settings tweak should let you banish slower devices to the lower 2.4 GHz band, while maintaining faster devices on the 5 GHz band.
Though the R6300 is the first 802.11ac router announced, it's not the first time we've seen the technology. At CES 2012, Buffalo had a prototype 802.11ac router running on unofficial standards. TrendNet also had a router. Those routers are expected to debut in the fall.
The R6300 will cost $200 and be sold through Netgear's authorized retailers, including Amazon, Best Buy, and Fry's Electronics
Click here for complete article.
---
Hands on with Amazon Cloud Drive for Mac
by Lex Friedman, Macworld.com - May 2, 2012
The roster sort of sounds like Santa's reindeer roll-call: On Dropbox, on SkyDrive, on iCloud, on Google! And now, Amazon becomes the latest company/sleigh-puller to dive into the Desktop Cloud Storage Wars of 2012.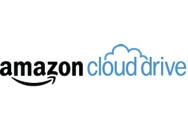 Amazon Cloud Drive initially launched more than a year ago. Starting Wednesday, Amazon began offering the Amazon Cloud Drive desktop app for Macs running Snow Leopard or Lion. (There's also a Windows client for Vista and Windows 7, if you roll that way.)
You get 5GB of storage free with Amazon Cloud Drive. You can pay for more storage, with easy pricing: At each level, the price is a dollar per gigabyte; the 20GB plan costs $20 per year, with plans also available at 50GB, 100GB, 200GB, 500GB, and 1000GB storage levels. You can store unlimited Amazon-purchased MP3s on any plan; with the paid tiers, you can also store an unlimited amount of digital music acquired elsewhere. The service's pricing isn't quite as affordable as Microsoft's for SkyDrive, which charges $10 per year for 27GB, $25 per year for 57GB, or $50 per year for 107GB. That said, Amazon charges about half of what Dropbox does for similar storage tiers.
Installing Amazon Cloud Drive is simple enough: You simply drag the app to your Applications folder and then launch it. When you first run the app, you get prompted to log in to your Amazon account. The app lives in your menu bar with a hollow cloud icon.
In a decided difference from its competitors, Cloud Drive doesn't create a specific folder whose contents sync automatically to your Amazon-hosted storage. Rather, you drag the files (or folders) that you'd like to upload onto the cloud icon in your menubar; it sports a green checkbox (and displays an on-screen alert) when your upload is complete. Your documents won't automatically stay in sync—you need to upload them again if you make changes that you want stored in Cloud Drive.
You can also Control-click (right-click) on documents or folders on your desktop and choose Upload to Cloud Drive. Note that this contextual menu option won't appear until you restart your Mac after installing Amazon Cloud Drive.
To download files from your Amazon Cloud Drive, oddly enough, you need to visit the Cloud Drive website.
It's hard to say whether Amazon's move to further entrench itself on the desktop as a cloud storage solution is out of character. After all, what exactly is beyond the purview of a company that already serves as a massive Internet retailer, movie streamer, Kindle maker, Web service provider, and IMDb runner? At any rate, despite some interface limitations, Amazon Cloud Drive certainly works for quickly storing your documents online. If you prefer full two-way sync, however, you may prefer one of its (ever more numerous) competitors.
Click here for complete article.
---
Engineers ponder easier fix to dangerous Internet problem
by Jeremy Kirk, IDG-News-Service:Sydney-Bureau - Apr 27, 2012
IT engineers are studying what may be an easier way to fix a long-existing weakness in the Internet's routing system that has the potential to cause major service outages and allow hackers to spy on data.
The problem involves the routers used by every organization and company that owns a block of IP addresses. Those routers communicate constantly with other routers, updating their internal information—often upwards of 400,000 entries—on the best way to reach other networks using a protocol called Border Gateway Protocol (BGP).
BGP enables routers to find the best path when, say, a network used to retrieve a webpage from South Korea is not working properly. Changes in that routing information are distributed quickly to routers around the world in as few as five minutes.
But the routers do not verify that the route "announcements," as they are called, are correct. Mistakes in entering the information—or worse yet, a malicious attack—can cause a network to become unavailable.
It can also cause, for example, a company's Internet traffic to be circuitously routed through another network it does not need to go through, opening the possibility the traffic could be intercepted. The attack is known as "route hijacking," and can't be stopped by any security product.
When routing problems erupt, "it's very difficult to tell if this is fat fingering on a router or malicious," said Joe Gersch, chief operating officer for Secure64, a company that makes Domain Name System (DNS) server software. "It could be a trial run for cyberwarfare."
Data shows that as much as one-third of the world can't reach portions of the Internet at a time due to routing problems, Gersch said.
In February, a routing mistake caused the international traffic for Australian operator Telstra to go through its competitor's network, Dodo, which couldn't handle the traffic surge. In a well-known incident, Pakistan Telecom made an error with BGP after Pakistan's government ordered in 2008 that ISPs block YouTube, which ended up knocking Google's service offline.
In March 2011, a researcher noticed that traffic destined for Facebook on AT&T's network strangely went through China for a while. While the requests would normally go directly to Facebook's network provider, the traffic first went through China Telecom and then to SK Broadband in South Korea before routing to Facebook. Although the incident was characterized as a mistake, it would have been possible for unencrypted Facebook traffic to have been spied on.
"The broader problem here is that much of this critical infrastructure simply relies on players behaving correctly," said Dan Massey, an associate computer science professor at Colorado State University. "In a truly global system like the internet, you must assume that organizations will occasionally make unintentional mistakes."
But "imagine what a determined adversary might be able to do," Massey said. That could include attacks on critical infrastructure, such as power plants, which have become increasingly reliant on the Internet.
The solution is to have routers verify that the IP address blocks announced by others routers actually belong to their networks. One method, Resource Public Key Infrastructure (RPKI), uses a system of cryptographic certificates that verify an IP address block indeed belongs to a certain network.
RPKI is complex, and deployment has been slow. Experts recently came up with an alternate system, nicknamed ROVER for Route Origin Verification, that may be easier.
ROVER stores the legitimate route information within the DNS, the enormous distributed database that translates a domain name into an IP address that can be called into a browser. That route information can be signed with DNSSEC, the security protocol that allows DNS records to be cryptographically signed, which is being widely adopted.
The advantages with ROVER are that no changes need to be made to existing routers, and it can work alongside RPKI. "The whole infrastructure of securing the answer [of whether the route is legitimate] already exists," said Gersch, who has authored two specifications for how to name a route and the type of record that could be inserted into the DNS.
The specifications are currently in "internet daft" status before the Internet Engineering Task Force. The next step to becoming a standard is for a working group to adopt the documents, Gersch said.
Click here for complete article.
---
iPhones, iPods, and iPads
How Do I Move to an iPhone?
by Glenn Brensinger, smalldog.com
If you've recently purchased an iPhone, you're probably asking yourself, "How do I get all my stuff to it?" People have a lot of information on their phone, whether or not it's a smartphone, and it would be a pain to enter all those contacts in again. Fortunately, there are a few options to transfer them from one to the other.
If you're an AT&T customer, you can transfer your contacts to one of the following: Mac Address Book, Outlook, Outlook Express, or Windows Mail. Depending on what kind of phone you have, you might be able to do it though Bluetooth, or through a USB cable specific to your phone. Once the contacts are on your computer, you can use iTunes to transfer your contacts to your new iPhone.
Another option is to transfer your contacts to your SIM card, then put the card in your new iPhone. Tap Settings, then go to Mail, Contacts, Calendars. You'll see an option to Import SIM Contacts. A support page that explains all this in detail can be found here.
If both your old phone and your new iPhone are on Verizon, you may be able to use Backup Assistant. Before switching to your iPhone, download Backup Assistant to your old phone and sync your contacts to Verizon's web site. (You may need to set up an online account with them first.) Once it's complete, you can transfer your phone number to your new iPhone (this method only works if your phone number is the same between both phones.) Now go to the App Store and download VZ Contact Transfer. It will pull your contacts off Verizon's storage site and put them on your iPhone. You can continue to use VZ Contact Transfer to back up your contacts, but you must sync at least once a month to keep the account active.
If you are transferring from Verizon to AT&T or Sprint, you can still use Backup Assistant to put your contacts onto Verizon's cloud storage, but you will need to use the site's export feature to save your contacts to your computer so you can import them into your Address Book and synchronize them via iTunes or iCloud. iCloud support is built into Mac OS X 10.7.2, or if you are on a Windows computer you can download the iCloud Control Panel from Apple to synchronize your iPhone wirelessly.
If you are upgrading from an earlier iPhone or another iOS device, as long as you were already using iTunes or iCloud, then all you have to do is set the new phone up with your Apple ID, and you can restore all your old stuff easily.
---
Seamless transitions your music from Mac to iOS effortlessly
by Serenity Caldwell, Macworld.com - May 1, 2012
Back when I had a morning commute, I would often pop in some earbuds before hopping on the bus and rock out to one of the many tunes on my iPhone as we rode through Chinatown. The problem, of course, came when I reached my desk mid-song: Did I pause and try and find the song on my Mac's iTunes library? Or did I continue to listen through my iPhone, only to look up hours later and realize I'd drained my phone's battery when I should have switched to my desktop?
Luckily, there was Seamless (Mac App Store link), a little app—actually, a pair of apps, a free one for the Mac and a $2 app for the iPhone—to rescue me from this daunting first-world problem.
Seamless allows you to easily transition a song, podcast, or audiobook mid-play from your Mac to an iOS device, and vice versa. The Mac and iOS apps even coordinate fades on each device, bringing the volume of "Don't Stop Believin'" down on your Mac as it cranks up the volume on your iPhone. Both devices need to be on the same Wi-Fi network at the time of the transition, and, of course, each must have access to the same audio file to pull this off, but fulfill those two criteria and you've got yourself a magic trick.
It's actually surprising how well this works in practice. Seamless even recognizes iTunes Match tracks, and will start downloading a cloud-hosted song to your iPhone on its transition from your Mac. (I've used this trick on more than one occasion to add a few tracks to my iPhone's offline library for a flight or a road trip.) To see Seamless in action, you can check out the developer's demo video.
Though the Seamless apps perform the Mac-to-iOS-to-Mac transitions, they query and play tracks through iTunes on your Mac and the Music app on iOS. This means that once your transitioned song finishes playing, the respective music app will automatically shuffle or play the next song. If you're playing a song within a playlist on your Mac, and you also have that playlist on your iOS device, Seamless will even drop you off inside that playlist, ready to play the next song in the lineup. (Sadly, this doesn't work when transitioning from an iOS device to a Mac, but it's still pretty nifty.)
Even though my morning commute has now been shortened one bus ride, Seamless is still a fantastic little gem, and one I'm glad exists. I do wish there was a way to transition music from one iOS device to another—say, iPhone to iPad—but that's about as far as my complaints go. Now, if you'll excuse me, I'm going to transition Cake's "I Feel Free" over to my iPhone and go out for some lunch.
Click here for complete article.
---
Three alternate iOS music player apps
by Kirk McElhearn, Macworld.com - May 1, 2012
How to go beyond Apple's built-in Music app
While the Music app on your iPhone, iPad, or iPod touch might be sufficient for you, there are plenty of other apps you can use to listen to music on your iOS device. Some offer unique ways of organizing and listening to music, and others focus on providing better sound. Here's a look at three apps that you can use to listen differently to music on iOS.
While these three apps approach playing music differently, you may find that one of them offers something you are missing in the default Music app. Try them out and see if you get more out of your music. (And note that there are many music apps for your iOS device, and this is just a small taste of what you'll find on the App Store.)
Enhance your music's sound with SonicMax Pro
When you listen to music on an iOS device, it may not be in optimal situations. If you're on the move, you may listen on mediocre headphones in loud environments (the morning commute, say). If you're in your office, you may have a small iPod speaker dock. Or you might be listening on some excellent noise-canceling headphones or using audiophile-grade cans.
BBE Sound's $5 SonicMax Pro steps in to tweak your music and provide better sound on your headphones, through speaker docs, or even when your iOS device is connected to good speakers. When you launch the app, you can choose what you're using to listen to your music: earbuds/earphones, headphones, external speakers, a dock, or a custom device. Then, in the app's Settings screen, you can make a number of adjustments to enhance your sound. BBE calls these Lo Contour, BBE Process, iSet, Sound Field, Mach3 Bass, and Mach3 Gain.
One thing this app does is enhance bass, so if you listen to music that calls for more bass, you can compensate for weaknesses in your headphones or speakers. The BBE Process enhances high frequencies, and can sound tinny if set too high. But the Sound Field setting is the most interesting. It is a kind of faux surround sound that renders the soundscape much more detailed. For some music, I found this worked very well; for other types of music, certain highlights sounded slightly artificial.
Classical music is probably least suited to this type of sound enhancement, since part of its effect is to position instruments and voices in multiple locations across the soundscape. In other words, an instrument that is in the center of the mix will sound spread out. Rock, punk and reggae all sound much more spacious though, and some jazz sounds better as well. (Bauhaus's Bela Lugosi's Dead is a great track to test this app, for example.) I tested with both my portable headphones (Sennheiser PX 100-IIi) and home headphones (Beyerdynamic DT 990), and the results were noticeable on both. On the portable headphones, the increase in bass was welcome, whereas on the Beyerdynamics it wasn't needed.
Once you've adjusted your settings, you can choose music by artist, album, genre or playlist, and playing your music is simple. My only gripe is that playlists nested in folders don't display in folders, but all playlists are listed alphabetically.
Make your iOS device's sound match your hearing with SoundBest Player
There are many apps that offer equalization features. You can adjust different frequency ranges to compensate for small speakers, earbuds, or poor headphones; or simply because you like your music to have more oomph. But when you fiddle with EQ settings, you have two choices: either pick a preset—often named after a genre or style of music, such as classical, jazz, vocal, or acoustic—or roll your own. The latter is tough to get right, and the former (which you can pick in Settings -> Music on your iOS device) never really sounds quite right to me.
Klisten's $3 SoundBest Player takes a different approach. While it offers standard EQ presets, what sets this app apart is its ability to make a custom EQ setting that matches your hearing. When you launch the app, you spend about 90 seconds taking a hearing test; essentially the same kind of test an ENT or audiologist would give you. The app finds your "personal hearing curve" and creates an EQ setting to compensate for the differences between your hearing and what is normal.
This approach is interesting, and it's hard to say how it sounds—it's meant to be neutral. It corrects the sound output to match the deficiencies in your hearing. So while it doesn't make music sound any better, per se, it can make it sound "right." You can create multiple presets for different headphones or listening devices, and store them, choosing the one you want for each listen.
The one problem for me, however, was that it boosted the bass, even though my hearing doesn't need that boost. You can't edit the EQ settings it creates for you, so you can't put the bass back where you think it should be. But you could look at the graph of your hearing and create your own preset, taking into account the differences it highlights.
Get iTunes DJ on the move with OnCue
Sometimes when I listen to music on my iPod, I hear a certain song, and that makes me want to hear another song, maybe by the same artist, or something that is similar in rhythm or style. On my Mac, I can use iTunes DJ; I use it a lot to queue up music for my daily listening. But I hate the iPod's On-The-Go playlist; it's too complicated to be practical. And iOS's Genius Playlists feature doesn't provide enough flexibility. Former Macworld contributor Daniel Pourhadi's $3 OnCue is a great tool for creating and updating a permanent queue of music that functions like iTunes DJ.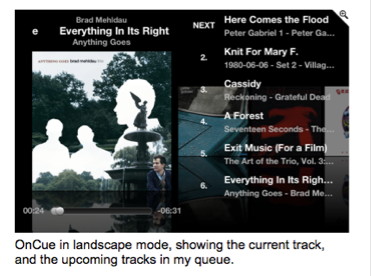 OnCue lets you create dynamic playlists—or queues—adding music as you listen, dragging songs around, and manipulating your music so you can cue up the next three songs or the next three hours of listening. You can swipe to see what's next in the queue, and change the order of upcoming songs at any time. You can navigate to find songs, or browse by album, artist, genre, song, and more. OnCue picks up the playlists you sync from iTunes, and you can save your own in the app. You can make smart queues—similar to smart playlists—and if you swipe a track you get can info about it, such as lyrics, and artist bios. It even displays the current track and the next four in the queue on your lock screen so you can see what's next.
OnCue has a lot of features, and can be a bit confusing to get the hang of. But the core feature—the ability to create a listening queue and easily add more music to it—makes it a great tool if you like to choose your playlists on the fly.
Click here for complete article.
---
By The Way
iPad Location Services*
by Ron Sharp, MAGIC May 2012
Learning iPad functions is a breeze...for most of it. Then there are the occasional questions where it seems Apple's usual intuitive functionality is missing. One such question was with "Find My iPad." When looking at options for location services in the system preferences there is the Find My iPad button with very little information as to how it works. It says you can find your iPad location on a map. But is that all you have to do is turn that button on? Then if I get on another computer what do I do, where do I go? Do I need an app to go with this button?
If you get the free iPad Users Guide iBook from the app store it offers clarification, which is that you need to register for an iCloud account. Then to locate your iPad on on another computer you go to icloud.com and sign into our account. Location services on the iPad has to be turned on for this to work.
I also discovered that when you first set up your iPad the Setup Assistant takes you through the process of registering for an iCloud account and probably gives you more information at that time. Since I wasn't the one who set up this iPad, I was unaware of this process. However, only a few more lines of information on the Find My iPad Location Services window would be helpful.
---
Funnies for the Month*
Submitted by Penny Holland, MAGIC
---
MAGIC, the Macintosh Appreciation Group of Island County, serves people who use Macintosh computers, software and peripherals. Our goal is to share information and get answers to questions to make us more productive with our use of technology. Our monthly meetings give us a chance to discuss computer problems and share ideas with other Mac users, feature speakers on specific topics, and to keep apprised of Apple news.