Newsletter
May 2015
Newsletter Editor:
In This Issue:
MAGIC MUG News
Software Updates
Macintosh News, Information and Stories (OS-X)
iPhones, iPods, iPads, AppleTV and AppleWatch (iOS)
Humor
By The Way
* Indicates author is a member of MAGIC
---
Meeting information
Day:
The 3rd Wednesday of the month. 20 May, 2015 this Month
Location:
Unitarian Universal Congregation of Whidbey Island (see map.)
Time:
4:00 p.m. - 6:00 p.m. with the first hour dedicated to new users and their questions.
Presentations:
• Q & A with Robert
• Keynote Demonstration presented by Ron Norman.
As a result of two recent photography workshops in New Mexico and Yellowstone, Ron Norman has been working with Apple's Keynote application and is prepared to share the software experience as well as some wonderful images at our May meeting. Robert Elphick demonstrates the animation tools in the Keynote application as well. The April program about email was in Keynote and included several animations, such as the envelope image traveling from a computer, to servers to a receiving computer.
Future Meetings: (subject to change)
See the Meetings Page on this website.
Do not forget to bring your used ink cartridges.
MAGIC will dispose of them for you and make some change for the group.
---
Minutes of the April 15, 2015 Meeting, and Presentation Notes
The meeting was called to order at 4:00 by president, Robert Elphick, at the Freeland Unitarian Congregation Meeting House. Approximately 30 members were in attendance.
First hour was devoted to Questions and Answers.
Q: I currently have a 2006 iMac with Tiger OS and want to upgrade to a Mac Mini. Do you know where I can get a 2012 Mini, and would that work for me, a Graphics Artist who wants to use Adobe software?
A: You may be limited to 8 GB RAM on a mini, but that's usually enough for most people. CPUs haven't changed a great deal at 1.8-2.6 GH, and all have dual chips. You'll probably have to update the Adobe products if you upgrade your OS. In your current computer, go to the Apple menu/About This Mac/System Report (or More Info) From here, choose Software in the left column to see all of your software listed. Anything listed as PowerPC will not run on newer Macs. Send Robert an email and make a date to meet for mentoring help with a wizard.
Q: Recently you recommended against changing to Yosemite, but I keep hearing things that indicate I need to do that. Have you changed your mind?
A: Tom Johnson always recommends not to upgrade to anything new until other people have tried it out. Yosemite has been used now for quite a few months. Going from Mavericks to Yosemite will not have much impact on you. I no longer tell most people to avoid Yosemite.
Q: On my iPad when I try to go to the internet on Safari I only have a few minutes before it goes black. Mail works fine, just Safari is a problem. It starts to work for a while then goes black in less than a minute. This has been happening for the last ten days.
A: Something definitely sounds wrong. I'll take a peek tonight but in Freeland where you live your best bet is A-Tech, Joel Kennedy who should be able to help you. Q: I have two iMacs, the latest with Mavericks which came with the new Pages. Also have the older version of Pages on my older machine. Some documents can't be read.
A: You can set it so that your old Pages4 program will be your default to open your documents. It is in our Tips and Tricks section on the MAGIC website. The only problem will be if you get a new Pages document, then you must open it with the new version of Pages. Pages 5 cannot read the earlier Pages 2 or 3. Other than that, you can use Pages 4.
Q: I have Photoshop Elements and I am getting a message that I need a new license. Photoshop does run in my older computer that also has Mavericks.
A: The problem could be how Photoshop was transferred to your newer computer. If you say Apple did the transfer in the first place then it should be their job to get it right.
Q: With an iPhone 5S I've been holding off on an upgrade to the OS8. Is there any reason to not go there?
A: I know of no problems.
Q: How can I protect my data from power outages.
A: By APC. They make different sizes and shapes in many price ranges. Two things you should have attached to the device: Backup disk and your computer. Not necessarily to have your printer on it. During a power outage you should be able to run for a half hour. It shouldn't cost more than about $150 I need a surge protector. What kind do you recommend? When the power goes out you don't want to lose your work. Look for a UPS type
Q: Trying enlarge pictures for printing. I've been using the printer menu and going to a higher %. Is there a better way?
A: Vector files can be expanded to any size without becoming pixelated. So if you can have your pictures as vector images this won't happen. You can enlarge the picture on the print menu, or in any graphics program. Graphic Converter is a good one to use. (Some web images come with different resolutions, so try to pick a web image that is the largest size.)
Q: I'm challenged by difference between Cloud, iCloud and Cloud drive. Can you explain?
A: They are all about the same--a remote server that holds your documents and possibly your apps. Apple calls theirs the iCloud. It is specifically for people who use mac computers. Google is another company that rents out space on their cloud. Cloud Drive is really the same thing, maybe a bit more user friendly. You can, for instance, use Pages on your computer, or you can use a version of Pages on the cloud; and then everything you create is located there. Your work will be stored there on that server. Remember, however, that the cloud isn't totally safe. Some applications on your computer you have a choice to store your document on the cloud or on your computer. Go to SystemPreferences/iCloud: and you can decide what you want to keep on the iCloud. You get a list of applications and whichever ones you check, these will be the ones you keep on the cloud. The one thing I DO recommend you check to keep on the cloud is FIND MY MAC. That way, if your computer gets lost or stolen you have a better chance of finding it.
Q: I have an application, MacJournal, I'm trying to sync between my Mac and my phone, etc. What is the best way?
A: One way is to save it into DropBox. Then you go to DropBox from your iPad and you can edit it and the edited version will be saved. In DropBox you have some control of how the items are organized. On Apple's cloud the documents are located with their app, and are harder to organize. Why use the Apple cloud? Dropbox is good for sharing stuff with somebody else. If you are trying to send stuff to other people, I recommend DropBox.
Q: I didn't realize DropBox is in the cloud.
A: You have a folder on your computer called DropBox. Whatever you put into DropBox's folder, it will automatically sync in the "cloud."
Q: I thought I downloaded ClamXav. How do I know if I have it and if it's protecting me?
A: It should be in your applications folder. Or it could still be sitting in your downloads folder, waiting for you to install it. (That's where it was found shortly thereafter.)
ClamXav needs to be installed. I don't recommend you have it running all the time. Maybe once a month or so you open it and update the latest viruses to get it up to date. Then tell it to GO and check the whole computer. You may want to have Jiggler running so your computer won't go to sleep while ClamXav is running, which might take a couple hours the first time.
Q: What is Jiggler?
A: It is a tiny program that jiggles the mouse, or actually makes the computer think the mouse is moving, in order to stop the computer from going to sleep while something is running for a long time, such as ClamXav.
Q: What is the monthly maintenance program you recommend?
A: Onyx is a free maintenance program. We explain this in our Essentials class, which will be this June for 5 consecutive days in the afternoon, 1:30-4:30. Check the website for dates and information.
A COMMENT: Don't click on email links that try to frighten you about owing money, etc. I recently got one about paying a toll road fee. (Robert will add this to the list.)
Q: If you indicate an email as JUNK, does the next email from the same sender get classified as junk?
A: After a time the computer will learn what you have listed as junk. Junk mail will either stay in your inBox colored brown, or it will be put into the Junk Folder, depending on how you've instructed your computer.
BUSINESS MEETING
Gary McIntyre, our treasurer, reported that our account balance was $7,280.45.
Classes: Next week will be the iMovie classes for 3 days at Pacific Rim Institute. It is on our website and there are still some openings. Also in June, our Mac Essentials will take place here at our Freeland Unitarian Meeting Hall.
Next month's program: We hope to have a presentation on Keynote.
PRESENTATION by by Gary McIntyre: "Email 101"
Gary began with a true story that took place in 1987. Running a data center for AT&T, he attended a Rotary Breakfast one morning. The speaker was showing transparencies, and talking about mail icon with red flag...He was all excited about this new technology...The speaker was Bill Gates.
Four main parts of an email address are:
Username(IPAddress)
@
user domain such as gmail, yahoo ,Whidbey, etc.
Root domain such as .com, .edu, .net,.uk (country), etc.
POP versus IMAP accounts: 2 different ways you can receive and send mail. There are routers or servers. Routers send the mail on. Servers: POP3 stands for Post Office Protocol. POP stores mail in server until it is downloaded. Mail can be deleted from server manually or automatically.
You can make some modifications to your settings to control when and how your mail is stored and delivered. For instance, you might request that mail be held at the server for a week or so.
The other kind of server is IMAP. (Internet Message Access Protocol) This one is good for road warriors, wanting to access mail at multiple locations.
IMAP receives and stores your mail on a server. gmail is an IMAP server. This server manages your mail. As you manage your mail on one device such as an iPad it will then will be updated on all your other devices. If you delete mail on one device it will be deleted on all devices. There is more of a security risk with IMAP, so be sure not to put any social security numbers, passwords, etc. on emails.
SENDING MAIL
SMTP Simple Mail Transfer Protocol This is how you send mail. It usually uses port 25. If you are having a problem it could be that port number is corrupted. Be sure you are using the correct port.
Free mail like Gmail, Hotmail, Yahoo all use non-standard protocols. Disadvantage, is that sometimes weird things might happen, and your mail won't come through properly.
WHAT IS a mail client? The MAIL icon/application on your Mac is known as the client. Examples of mail clients are: Apple Mail, Outlook, Postbox, etc.
MAIL NETWORK; shows how mail is sent and delivered.
Q: How does this work when you are paying bills?
A: Bill paying is done with a WEB server, not a mail server. Be sure you never put anything private info in an email. And when you go to a webpage be sure it is secure: it must be https.
Ever since Mavericks, I have had problems with gmail. I often have to go to the webpage to get my mail. Gary says Yosemite has cleaned up a lot of the gmail problems.
POP vs. IMAP Another way to get mail is to go to the webpage, such as whidbey.net or gmail. Robert uses devices such as iPod or iPhone or iPad on vacation to retrieve his mail. That device goes to the server and looks at email, and he has told the server for a POP account to not delete when looking at email on vacation from a particular device. But when he gets home his main computer downloads an email and from there the server is told to delete the mail after a week, for instance.
IMAP Setup. Gary showed an example of his 2 accounts and the form that needs to be set up for his Cablespeed server for example. You can add more accounts by hitting the + button at the bottom. There are other tabs for Mailbox Behaviors.
He then gave an example of a POP account and how it is set up.
Useful Links:
www.office.mvps.org/glossary/pop_imap.html
www.macdevcenter.com/pub/a/mac/2002/05/21/imap.html
support.apple.com/en-us/HT201855
Meeting was adjourned at about 6:00.
Respectfully submitted, Penny Holland, Secretary.
---
MAGIC Moments
Summer Classes
iMovie classes were held April 28, 29 and 30th at the Pacific Rim Institute. We now have added several potential competitors for Ken Burns and Steven Spielberg to the island!
Macintosh Essentials will be held on the afternoons of June 8 through 12 at the Unitarian Universal Congregation of Whidbey Island. Details and Application can be found on this website.
KWPA WhidbeyAir
MAGIC has approved the cost of upgrading WhidbeyAir Apple equipment with additional RAM and external hard drives. MAGIC provided a grant of $354 and Robert and Gary installed the needed components. WhidbeyAir can now continue to broadcast entertainment for and to the residents of Whidbey Island.
MAGIC now has the opportunity to broadcast on WhidbeyAir at no cost. We are therefore seeking members to generate podcasts - short ones advertising MAGIC, and a few Tips and Tricks and stories about Apple toys. If you would like to learn how to make such broadcasts we can show you how to use your Macs without needing to spend any money on software or hardware.
If you are interested, please contact me at
Software Updates
Note: This Software Update section of the newsletter lists the most relevant Apple updates. Not all updates are listed for all products. Additionally, I'll add other pertinent updates on occasion.
Mac OS 10.10.3 and iOS 8.3 Released
by By Don Mayer, smalldog
Apple released free updates to both the Mac OS and iOS this week. iOS 8.3 adds a lot of Emoji faces with better organization, skin tone modifiers, and a bunch of flag, phone, computer, and watch Emoji. The evolution of the smiley face emoticon continues… :)
Other changes in iOS 8.3 include dozens of bug fixes and some new features. Wireless CarPlay is one of these and enables the connection of your iPhone to a CarPlay enabled system without attaching a Lightning cable. Siri has gained some new languages plus the ability to make phone calls using the speakerphone.
In Messages, there is now an option that will allow you to separate messages from friends from iMessages from strangers. This update also adds support for Google two-step verification, which is a great step for those heavy Google App users. For Apple Pay users, Passbook now separates Apple Pay credit cards from other Passes. And one of my favorite new features removes the annoying requirement to enter your Apple ID password when you are downloading free apps
Mac OS 10.10.3 also adds over 300 new Emoji characters and a bunch of bug fixes. The most significant update, however, is that 10.10.3 includes the new Photos app. This new app was first shown at the 2014 WWDC (Apple Worldwide Developers Conference) in June of 2014 and is designed to be a replacement for iPhoto and Aperture. I promise a more comprehensive review of the new Photos app once I have had a bit more time to play with it. It does enable iCloud Photo Library, which will allow you to store your entire photo library in your iCloud account but that may also mean you will quickly fill up your free 5GB of storage. The next two options for iCloud storage are $0.99 a month for 20GB or $3.99 for 200GB of storage. I find the organizing and editing tools to be a big improvement over iPhoto and having my library on my iCloud account means I can find that one picture I want to show from any of my devices.
Both updates are free. The iOS update is accessed through the Software Update screen in the General settings and the Mac OS update is available from the App Store. As always, make sure to back up your computer and/or iOS devices prior to installing any updates.
---
Remove unwanted adware that displays pop-up ads and graphics on your Mac
from Apple Support
Use these instructions to uninstall or remove ad-injection software—sometimes called adware. Ad-injection software is advertising-supported software that can come from third-party download sites. Software that you download from such sites may have been customized to install both the software you want and the ad-injection software. If your Mac has ad-injection software installed, you might see pop-up windows, ads, and graphics while surfing the web, even if "Block pop-up windows" is selected in Safari preferences. Ad-injection software might also change your homepage and preferred search engine.
WIZARD NOTE: When Adware hits it can be very annoying and sometimes prevent you from getting work done online. The Apple article above is correct but very complex and really requires a wizard to understand. A much easier way to solve the problem is to download the donationware AdwareMedic and run it. If this does not find and remove the problem call in the experts.
Macintosh News, Information and Stories
The truth about Macs in the enterprise
by Galen Gruman, macworld.com
[Editor's note: The following article originally appeared in InfoWorld.]
When I said last week that Windows 10 won't save the PC, some Windows-addled IT folks said I was secretly suggesting that enterprises replace their PCs with Macs. That wasn't my intent, but those comments made me think about where the Mac fits in the enterprise and what causes so many IT organizations to be so emotionally opposed to having non-Windows PCs in their companies.
The truth is not black and white, but the following are true, even if many IT shops remain willfully ignorant to the facts and hang on to Mac realities and stereotypes from the 1990s:
Macs are more secure out of the box than Windows PCs.
Macs can be managed at scale.
Macs provide an operational recovery option that an all-Windows environment doesn't.
Macs do what most people need, though there are critical corporate needs that only Windows apps serve.
Macs cost the same as business-class PCs, and their total cost of ownership (TCO) is usually lower.
An all-Mac environment is as unreasonable as an all-Windows one.
Windows PCs, running Windows 7 today and Windows 10 in a few years, will remain the standard computing device for the majority of users.
Who needs a Mac
The bottom line: Executives and road warriors are the best candidates for Mac use in a company, in addition to the historic Mac enclaves of application development and creative functions such as marketing and design. Why? Because Macs are better suited to thwarting phishing and other attacks on these sensitive users' systems and for operating outside your network.
---
Spotify's next jam could be streaming video, report says
by Jared Newman, TechHive
After dominating the streaming music business, Spotify is reportedly wooing media companies and web creators for a new online video service.
Citing unnamed "people familiar with the matter," the Wall Street Journal reports that Spotify is looking to acquire content from YouTube creators and work with them on new series. Spotify may be reaching out to traditional media companies as well.
It's unclear whether Spotify has any arrangements in place right now. While the Journal describes the company as having "discussions" with digital media players, the paper also claims that an announcement could happen as soon as this month. Spotify has been sending invites for a May 20 press event in New York with no indications of what the topic will be.
The story behind the story: Spotify would be entering an increasingly crowded and cutthroat field. Netflix and Amazon are locked in battle over original content, while Hulu has recently struck major licensing deals with Turner (for content from Cartoon Network and other channels) and Sony Pictures TV (for the entire Seinfeld series). YouTube is planning its own original content push for this year, but faces new competition from Vessel, which focuses solely on the type of high-quality videos that YouTube wants to monetize most. Spotify's secret sauce
According to the Journal, Spotify's advantage could be the data it has on users' listening habits. Someone who listens to energetic workout music, for instance, might have different video interests than someone who's into Spotify's "chill" genre.
It's hard to say how exactly this would work, however, without any details on the kinds of videos Spotify will offer. And in any case, the service will reportedly be open to both existing Spotify subscribers and non-subscribers.
The company has money some money to spend now, having reportedly just raised $350 million in funding. And given that Spotify's music side has yet to become profitable, it's understandable why the company might want to expand.
This isn't the first time a streaming music service has tried to cross into the video realm. In 2013, rival Rdio launched an on-demand streaming service called Vdio, but it had nothing to offer that wasn't already available through incumbent services like iTunes and Amazon. Rdio shut down the effort after just eight months.
---
New Firefox features will eventually be limited to secure websites only
by Loek Essers, macworld.com
Mozilla is planning to gradually favor HTTPS (HTTP Secure) connections over non-secure HTTP connections by making some new features on its Firefox browser available only to secured sites.
The browser developer decided after a discussion on its community mailing list that it will set a date after which all new features will be available only to secure websites, wrote Firefox security lead Richard Barnes in a blog post. Mozilla also plans to gradually phase out access to browser features for non-secure websites, particularly features that could present risks to users' security and privacy, he added.
The community has to still agree on what new features will be blocked for non-secure sites. Firefox users could, for instance, still be able to view non-secure websites. But those websites would not get access to new features such as access to new hardware capabilities, Barnes said.
"Removing features from the non-secure web will likely cause some sites to break. So we will have to monitor the degree of breakage and balance it with the security benefit," he said, adding that Mozilla is already considering less severe restrictions for non-secure websites to find the right balance. At the moment, Firefox already blocks, for example, persistent permissions from non-secure sites for access to cameras and phone.
Mozilla's move follows the introduction of "opportunistic encryption" to Firefox last month, which provides encryption for legacy content that would otherwise have been unencrypted. While that does not protect from man-in-the-middle attacks like HTTPS does, it helps against passive eavesdropping and was welcomed by security experts.
---
Shining the Spotlight
by Don Mayer, smalldog.com
How many of you have used Spotlight (that little magnifying glass up in the right hand corner of your screen) to find files? You can use Spotlight to search for things like applications, documents, images, mail, or other files. If you are using Yosemite (and you all should be!) you have additional results from Wikipedia, news sites, Maps, movie listings, and more.
You can also use it to make simple conversions. Type in 45 pounds, for example, and you get the result: 20.41 kilograms, 720 ounces or 0.02 long tons. To open Spotlight, click on the magnifying glass icon or use the keyboard command of command-space. Spotlight will pop open right in front of you. To search for anything, just type words related to it like a file name, a person's name, etc.
Spotlight also includes a dictionary, currency conversions, and other quick calculations like the unit conversions I mentioned. You can limit where Spotlight searches in the Spotlight System Preferences. There you can turn on or off results such as PDF documents, Bing Web Searches, Spreadsheets, etc. In the Privacy tab of this System Preference, you can also prevent Spotlight from searched in specific locations, i.e. folders or disks. One thing that I have found handy is that unless I want to search all my thousands of emails is to turn off mail in Spotlight so it doesn't clutter up the results with every email that has your search term in it.
WIZARD NOTE: Some of the functions (including the calculator) only work if you have them turned on in System Preferences -> Spotlight. Some options, like Bing Web Searches, and Spotlight Suggestions are monitored and might best be left off for privacy.
---
iPhoto vs. Photos: What's New?
by Don Mayer, smalldog.com
Photos for OS X is now available as part of the OS X Yosemite 10.10.3 update. Photos is intended to replace both iPhoto and Aperture. It does the former well but falls a bit short as the replacement for Aperture. Photos for OS X attempts to address three important photo library needs. It is used to organize your photos so you can find that one photo you want to show easily and it contains tools to edit photos to make corrections to their appearance. Of course, it also allows you to share photos, make photo albums, slideshows, and prints. Photos also integrates with the Photos app on all your devices with the goal of connecting your iPhone, iPad, Apple TV and Apple Watch all to the same photo library.
Photos for OS X now mostly follows the organizational pattern of the Photos app on your iOS devices. The app opens with your photos grouped into Moments and Collections. Moments organizes the photos by age and location whereas Collections is at a bit higher level. Let's say you took a trip to China. Collections might be all of the photos from that trip while Moments would be photos from your time on Yellow Mountain.
The editing tools in Photos are not as good as Aperture but far better than iPhoto. You can take a marginal shot and improve it by adjusting exposure, cropping, straightening, etc. You have some detailed adjustments you can make such as sharpen, noise reduction, white balance, and levels as well as the standard brightness and contrast.
Perhaps the biggest change is iCloud Photo Library. You can have your entire Photo library stored in iCloud for effective syncing and access from any of your devices. One word of warning, however: if you have a big Photo library you may reach the limit of your free 5GB of iCloud storage but Apple is happy to provide you more for a few dollars a month. If you do not need or want all of your Photos on all your devices you can toggle iCloud Photo Library off.
Performance-wise, I find Photos to be considerably faster than iPhoto and the interface seems more intuitive.
MAGIC Editors note: For more information on Photos, see the MacWorld article Automator actions, geotags, and more advanced tricks for Photos for OS X here and another one 5 surprising tips for Apple's new Photos app here.
WIZARDS NOTE: The Photos application does not allow the use of external editors and it no longer uses events. Check whether you need these before converting the iPhoto Library to Photos Library.
iPhones, iPods, iPads, AppleTV and AppleWatch
How the Apple Watch try-on demo sold me on the watch I already bought
by Caitlin McGarry, macworld.com
Apple opened the floodgates for Apple Watch preorders overnight, but most of us were buying blindly without experiencing the device up close. After I placed my order for the 38mm Apple Watch Sport (with a white band just like Tim Cook), I booked an early try-on appointment at the nearest Apple Store to make sure I didn't just make an expensive mistake.
The Apple Store near my office happens to be inside Grand Central Terminal in the heart of midtown Manhattan, which means it's always a madhouse. I was expecting some level of pandemonium at the Apple Store, but it was completely calm. I arrived two minutes before my appointment, checked in with an employee at the top of the staircase, and was whisked to a separate area of the store for my demo.
---
Early word on ResearchKit apps: So far, a success
by Caitlin McGarry, macworld.com
Apple offered up the iPhone to medical researchers as a new way to collect hard-to-get health data two months ago, and now we have an idea of how the company's newly open-sourced ResearchKit initiative is paying off.
Mobile health developers LifeMap Solutions worked with New York's Mount Sinai to develop one of the first ResearchKit apps, Asthma Health, and LifeMap CEO Corey Bridges has a few takeaways eight weeks in.
Bridges published the first official ResearchKit blog post with answers to ResearchKit questions like whether users would continue to use the app after the novelty wore off and how they would react to the e-consent process needed to participate in the asthma study. To participate in medical research, participants usually need to read and sign paper documents to consent to being studied. ResearchKit apps transfer that process to an iPhone app.
"Based on preliminary data for the Asthma Health app, over half of our users not only complete the e-consent process, they also come back the very next day to use the app," Bridges wrote. "This is a very high rate of return for any app, let alone a health-related app."
Sustaining interest in a medical app
Consent is easy. Actually getting people to use the app regularly so researchers can gather meaningful medical data is tough. Asthma Health asks asthma patients to record their symptoms throughout the day and how those symptoms affect their routine. The app also asks people to report their asthma triggers and document their visits to the hospital and the doctor, and to input their medication (and whether that changes).
Asthma Health pushes out a weekly reminder to encourage people to open the app and check in to record all of that information, which keeps engagement rates higher than typical for a health app. Bridges thinks the app's demographic of early adopters could also have an affect on those high numbers.
"Our working theory is that Asthma Health users are motivated by the goal of supporting research that helps the entire patient community," he said in the blog post. "We plan to test this theory more extensively in the near future."
More than 60,000 people have signed up to use the first ResearchKit apps, which allow patients to track symptoms of breast cancer treatment, Parkinson's disease, heart disease, diabetes, and asthma. More than 11,000 people registered to use Stanford's MyHeart Counts app in the first day it launched, which is more patients than most medical studies find to participate in a whole year. If Asthma Health's data holds true, ResearchKit apps will be able to collect far more information than standard medical studies, which is the whole point of ResearchKit.
Apple just opened the initiative to all medical researchers, so we expect to soon see a wave of new health apps collecting data on all types of conditions. If recent reports prove true, some of those apps could allow you to submit your DNA for testing and analysis. And once ResearchKit comes to Apple Watch apps, Apple's effect on medical research could be far more significant than anyone ever expected.
---
Apple TV gets a couple more apps from CBS Sports and USA
by Jared Newman, macworld.com
Apple TV users will find a couple more apps on their home screens this week with the arrival of CBS Sports and USA Now.
The new channels should appear automatically, bringing Apple TV's total third-party app count to 59. As always, you can hide unwanted apps by holding the select button, pressing the play button, and selecting "Hide This Item."
Cord-cutters should keep in mind that USA Now is worthless without a pay TV subscription, as every single show is fully hidden behind a paywall.
CBS Sports doesn't have such restrictions. All users can watch short clips from several of the channel's shows, and each clip automatically plays in succession, making it easy to quickly catch up on sports news.
Apple TV also added NBC Sports Live Extra last week, just in time for the NHL playoffs. While much of the app's live programming requires a pay TV subscription, all users can watch short clips and tune in to some live shows.
The story behind the story: Unlike Roku and Amazon's Fire TV, which have full app stores, Apple has taken a more curated approach to its television platform. As such, most of its apps come from major content providers, and there aren't a lot holes in the lineup. However, Apple may soon change its approach with new Apple TV hardware, which is rumored to have Siri voice controls, a redesigned remote, and a TV-friendly version of the App Store.
---
Memories photo scanner brings your old photos into digital world
from cultofmac.com
Do you have a bunch of old photographs — you know, photos printed on paper — stored away in photo albums or yellowing in cupboards? Pictures you wish to see again and share instantly, the way you do with digital photos through apps and social media?
Photo-scanning app Memories makes bringing old photos into the digital world incredibly easy. Using the app on your iPhone, you can scan up to 15 photos per minute. And the results are awesome.
IdeaSolutions' Memories is the first custom-designed photo scanner app for the iPhone. It is incredibly quick and easy to use. Just download Memories from the App Store, read some basic instructions, and you are ready to start scanning.
All you do is place your photo on a white piece of paper and snap a new photo as you normally would using your iPhone camera. You'll be instructed to hold your iPhone at a 45-degree angle to the printed photo, and the image will appear foreshortened because you aren't placing your phone directly above the image being digitized.
---
iOS 8.4 beta brings a Music app overhaul
by Jared Newman, macworld.com
Apple's Music app is getting a major facelift in iOS 8.4, with the goal of making it easier to use.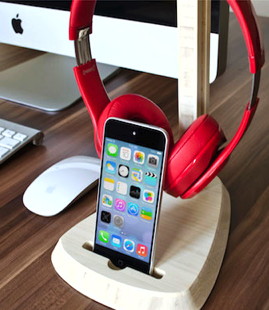 The new app is available now for developers through theiOS beta program. 9to5Mac has posted several screenshots, and there's also a video walkthrough on YouTube.
Apple has significantly reworked the Music app's layout in iOS 8.4, starting with the buttons on the bottom of the screen. The old Radio and Playlists buttons are still there, but Apple has consolidated the Artists, Songs, and More buttons into a single My Music section. This new section shows Recently Added music on top, followed by an alphabetical list that users can sort by Artist, Album, Song, Genre, and more.
The other sections of the app follow a similar format. In Playlists, users see their recent lists on top, and an alphabetical list on the bottom. From here, users an also personalize playlists with their own artwork and descriptions. The Radio section is also getting a Recently Played feature, followed by the same Featured Stations and My Stations lists that exist currently.
Apple is also trying to make playback more convenient in iOS 8.4. You can start playing an album or playlist directly from the music list—no need to tap through to another menu—and a new mini-player lets you quickly pause and jump to the playback screen while browsing the app. There's also a new Up Next feature that lets you create and manage a play queue on the fly. A global search function appears throughout the app, so users can quickly search by tapping the magnifying glass.
9to5Mac reports that Apple has removed the landscape view from the iPhone version of the app, while the iPad version is getting a new split-screen viewing mode.
The story behind the story: A redesign may not be the only thing Apple is cooking up for the Music app in iOS 8.4. According to the rumor mill, Apple is working on a subscription streaming music service that could become part of the Music app, and may be announced at the Worldwide Developers Conference in June. This design update could be laying the groundwork—though it's also just a pleasant improvement on its own.
MAGIC Humor
by Penny Holland*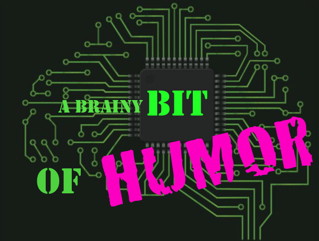 Removing Cookies
Senior Exam
New Senior's Exam, you only need 4 correct out of 10 questions to pass.
How long did the Hundred Years' War last?
Which country makes Panama hats?
From which animal do we get cat gut?
In which month do Russians celebrate the October Revolution?
What is a camel's hair brush made of?
The Canary Islands in the Pacific are named after what animal?
What was King George VI's first name?
What colour is a purple finch?
Where are Chinese gooseberries from?
What is the colour of the black box in a commercial airplane?
Remember, you need only 4 correct answers to pass.
Phones with Tails
WIZARD note: Penny Holland has volunteered to be the newsletter's humor editor. We hope to tickle your funny bone on a regular basis. If you have any pictures, cartoons, or jokes that might be appropriate for this august publication, please send them to Penny at
By The Way
Setting up a Router
by Ron Sharp, MAGIC*
Which router are you going buy when your Wi-Fi gives out? There are a lot to choose from but here is an important thing to remember; the setup. The main differentiation is Apple routers versus others. Apple routers are setup using software already on your computer. Others have to be set up by going to the product website or installing setup software that came with the router.
Apple Routers
Here is how to set up an Apple router. Plug it in. Open Airport Utility in your Applications -> Utility folder. The Apple router automatically connects and you give your network a name and password. Done. Plug your printer into the router if it's nearby, and all your devices will be able to print wirelessly.
Other Routers
If you buy another router, other than Apple, there is usually more to the setup. It might connect to your computer and then, in the case of some routers like Linksys routers, it instructs you to go to a setup webpage. Often you are unable to setup according to the onscreen guide. And the printed instructions just tell you to go to the onscreen guide that you can't seem to make work. You call support using the phone number provided and they try to direct you to a webpage that, again, you can't seem to access. You're getting doubly frustrated because it's so hard to decipher the thick accent of the person trying to help and they don't seem to be listening to you because they keep repeating questions you've already answered. After about 45 minutes you loose phone connection. You hesitate, but have to call back. This time a different tech tells you go to a different URL that does work, but after another 25 minutes of setup, including checking and typing in DNS numbers, you finally get a usable internet signal. It's now way past lunch and you can't wait to get away from the computer.
---
MAGIC, the Macintosh Appreciation Group of Island County, serves people who use Macintosh computers, software and peripherals. Our goal is to share information and get answers to questions to make us more productive with our use of technology. Our monthly meetings give us a chance to discuss computer problems and share ideas with other Mac users, feature speakers on specific topics, and to keep apprised of Apple news.