Newsletter
November 2015
Newsletter Editor:
In This Issue:
MAGIC MUG News
Software Updates
News, Information and Stories (OS-X)
iPhones, iPods, iPads, Apple TV and AppleWatch (iOS)
Humor
By The Way
* Indicates author is a member of MAGIC
---
Meeting information
Day:
The 3rd Wednesday of the month. 18 November, 2015 this Month
Location:
Unitarian Universal Congregation of Whidbey Island (see map.)
Time:
4:00 p.m. - 6:00 p.m. with the first hour dedicated to new users and their questions.
Presentations:
• Q and A with Robert
• Can Computer Talk? with Gary McIntyre
Suggested Donation:
$2 to offset room rental.
Can computers talk?
The monthly program of the Macintosh Appreciation Group of Island County (MAGIC) delves into voice activated programs such as Dictation and Siri.
Gary Mcintyre presents "Can we talk?" a step-by-step illustration of how to write a letter or a report with the dictation feature and how to listen to text on a desktop Apple computer. Also Mcintyre shows how to ask an iPad or iPhone for directions, information and more. The meeting is Wednesday, November 18 at the Unitarian Universalist Congregation, 20103 State Route 525, about a mile north of Freeland. The two hour meeting begins a 4 with a question and answer session followed by a short business meeting. The featured program starts after 5 p.m. Anyone is welcome and membership is free. A donation of $2 helps with hall rental. Visit the MAGIC website at www.whidbey.com/magicmug to find vital problem solving information under Tips and Tricks.
Remember to bring your used printer ink cartridges. MAGIC receives money though recycling these cartridges. Thank you to Paul Morris for managing this project.
MAGIC-al Holiday Party 2015
Plans are underway for another festive meeting, Wednesday December 16. We're looking for volunteers to bring cookies, punch or hors d'oeuvres. Please bring gear for our swap meet and raffle. It can be Apple related items you don't need. Higher quality stuff may be appropriate to raffle or auction as a fundraiser.
We'll also be holding some mini seminars so you can have specific questions answered by the wizard or a mentor. Let me know if you have a particular skill that you would like to share in a small group, such as dictation, streaming music, Apple TV, etc.
The annual Great American Novel will be composed at this event. Each person adds a sentence or two to carry the story forward. The catch is, no one sees the entire story until its finished.
Please contact Prescott if you can help plan this party, bring something to share (skill or item), do setup and cleanup. New ideas are welcome. Contact Prescott at
Future Meetings:
See the Meetings Page on this website.
Do not forget to bring your used ink cartridges.
MAGIC will dispose of them for you and make some change for the group.
---
Minutes of the October 21, 2015 Meeting, and Presentation Notes
The October 21, 2015 meeting of MAGIC was held at the Freeland Unitarian Congregation Meeting House from 4 to 6 PM. President Robert Elphick called the meeting to order at 4:03. There were about 29 people in attendance.
The first hour was devoted to Q&A
Q: When I do my OS updates, should I also download apps like Garage Band and iMovie with the new OS even if I don't use them?
A: I'd say if you have room, go ahead and download them, because if you ever sell the computer to someone, they might want these programs.
Q: If I want to buy a basic computer what should I look for?
A: I'd get 8MB of RAM if possible. The computer will run faster and be able to handle future OS as well as more applications.
Q: I have an old HP laserjet printer I love, but it had a paper jam and I deleted it off the list and now can't use it with this computer. How do I get it back on the list?
A: Go to System Preferences to Printers and Scanners and the computer should '"see'" the printer and then you can add it to the list. Since your printer had a jam, maybe the computer still has that message that the printer isn't functioning. It could be that some switch in the printer is OFF. Invite a wizard over to see if we can help.
Q: How do I take a photo out of iPhoto and put it up on Craig's List?
A: In iPhoto there is an '"Export'" button under SHARE. Or under the FILE menu, export it to the desktop and then you can put it into the browser and send it wherever you want.
Q: How can I sync my Calendar and my iPhone with my desktop?
A: One way is to do it through iCloud, if you use the cloud. You can also do it through iTunes. Plug the device into the computer and you should see it at the top of the iTunes list. Select the Device. Then under SYNC CONTACTS, you can select all or specific groups. You can also sync Calendars, and select which calendars you want to sync. Under ADVANCED, click on the box that says '"Replace information on the iPad'". You usually only have to do this once. If you turn your phone on to automatically sync when you walk into the room, then that should work wirelessly. Look under OPTIONS in the iTunes Syncing menu, there is a box you can check to '"Sync over Wifi.'" There is a list of options you can choose from.
Q: I used Onyx last night and cleared the caches, etc. But now when I go back to a website my computer still remembers where I've been before. I wonder if I'm not using Onyx correctly.
A: There is a choice called AUTOMATION in the Onyx menu. Check all the boxes below that. This should clear all the cashes including the browsers and also Spotlight.
Q: We do a lot of videos when we travel, and they are too large to email. How do we make them small enough to send.
A: I suggest using DropBox for that. You will need to set up an account (free for small files) and then put the files on and then send the address and password for the file to whomsoever.
Q: (Continuing from last question.) We used to be able to convert videos to QuickTime movies which were small enough to email. When we put the camera card in the computer, sometimes we can convert them to QT, and sometimes not. Why?
A: It depends on the format you are using. If you put your video clip into iMovie, then go to EXPORT you will get a lot of options. Hopefully you can find an option that will be small enough for your purposes to email. Otherwise, just use DropBox. An other alternative is that you can put your movie onto YouTube.
Newsletter Editors note for lower file size video:
H.264 is a next-generation video compression format. H.264 is also known as MPEG-4 AVC. Developed for use in high definition systems such as HDTV, Blu-ray and HD DVD as well as low resolution portable devices such as Sony's PSP and Apple's iPod, H.264 offers better quality at lower file sizes than both MPEG-2 and MPEG-4 ASP (DivX or XviD).

Q: I keep getting this message that continually says '"CERTIFICATE …'" When I have Safari running this message keeps popping up.

A: This worries me, that you may have some malware. Talk to me (Robert) or Gary. I'm thinking it may be AdWare. Next time you get it, make a screenshot of it. Hold down COMMAND and SHIFT and 3 and you will get a picture of your whole screen. Email it to me.

Q: I got a picture saved on my desktop and I couldn't get it to print. How can I print it?

A: Right click on the picture (or do Control/Click) and you get a drop down menu that says OPEN WITH and choose a program you have. I'd guess that any application that can open it will also be able to print it. Or do a GET INFO (command-I) . Look at the size of it and see if it is a realistic size. It could also be that it didn't even really get saved to your desktop.

Q: In Mail how can I send an email to a group of people?

A: In Contacts, you put a list of people into a GROUP. Select ALL of the group members and drag them all together to your email TO or BCC line. Or in the TO line of your email you type the name of the group and all the members of that group should appear there.

Q: I use Word for Mac 2011. At the end of the day I close all these Word documents. Next day a bunch of the old documents open up again. How do I stop that?

A: In most programs Command-W will close them. Do this before quitting out of WORD.

Q: In Contacts in iOS 9 in GROUPS I want to use Family Group. But the default seems to be All Groups. How do I get it to default to FAMILY

A: On an iPad or iPhone hit the blue button that says GROUPS. You want to have ALL CONTACTS turned on with a check mark.

Q: ClamXAV is no longer free. Since we now have to pay for it, is it still worth it?

A: Yes, it is still a good anti-virus program that also looks for malware. We still recommend it.

Q: Is there any any antivirus program for iPads?

A: No. In theory they can't get viruses. You must get all the apps from the AppStore. Since they are the only ones that can be executed by the iPad, it is believed that the iPad cannot get viruses.

Q: What do you recommend when buying an external hard drive. and are there any restrictions?

A: You need to know what kind of interface your computer uses— thunderbolt, firewire, USB, etc. And you need to know what size hard drive you need for your purposes. USB is a common connection that all computers use.

Newsletter Editors Note:
New laptops use USB-C ports. They do not have the common USB port. If you plan on purchasing a new laptop you'll need a USB-C cord or adapter.

Q: I have an ongoing battle with iTunes with 8 MB of music. Now I can't find most of my music. I can only see the music I've bought from iTunes.

A: You may have built a second iTunes library. Those libraries should be in your Music file. Go into your HOUSE and under Music there should be an iTunes folder. If there are two folders, then that's what's happened. You can always re-download anything from iTunes that you've previously bought from Apple.

Q: If you get malware on your computer, and if you delete it, is that good enough?

A: Usually ClamXav will put the '"bad stuff'" into a quarantine folder you designate. Later you can go to that folder and you can DELETE it. If you think it's been on the computer for a while, it may also be on the backup drive, so run the ClamXav on your backup drive as well.

Q: I get the impression you don't recommend using Word for word processing. What do you recommend?

A: I like to use Pages, but everyone has TextEdit with any Mac and that is a very capable WP program as well. It even reads and writes WORD format.

Newsletter Editors note: I like Text Edit, but be aware that Pages 5 will not open TextEdit rtf format documents (earlier version of Pages do). And iOS devices can use Pages if it is the version that is compatible with the Mac.

Q: Sometimes when I plug in my external HD it won't light up and the computer won't see it. I wonder if I've damaged it by not ejecting it properly. Could that be?

A: Ejecting it improperly might cause damage to the files, but probably not to the drive itself. However, there is enough of a question about that HD that I think you should replace it. New ones are not very expensive these days.

Q: On iPhone I read a Mail message and then go back to it later and it says '"This message has not been downloaded from the server'". How can that be?

A: Your phone has probably lost contact. Slide your finger on the screen and it ought to reload it.

Q: Now when I connect my camera to my computer sometimes I can't see the camera. It doesn't show up under devices. How do I delete it, or why wasn't it showing up? Is it okay to just unplug it if it doesn't show up?

A: Using Photos instead of iPhoto, the device apparently doesn't show up in Photos. On the left column, try clicking on the Show button to see if the camera shows up. Go to the word Import, and when you move your mouse over '"import'" the word Hide or Show should show up to the right of it. To answer your question, there doesn't seem to be an Eject button in Photos, so I'm guessing you can just unplug it.

BUSINESS MEETING

Finances: Treasurer Gary McIntyre announced that as of October 1 we have $6457.59 in our bank account.

A new ESSENTIALS CLASS will run Saturdays in November/December. Check our website to get the details.

Judy Lynn typed up all the Coupeville Front Street interviews that she did. These interviews were used by the 4-H group to build the Front Street website that describes the history of all the buildings - chwahistoriccoupeville.com. The interviews have now been issued as an e-book. Pick up a brochure that tells you how to download this into an iBook, titled '"FRONT STREET COUPEVILLE, AN ORAL HISTORY.'" or get it from iBooks here.

PRESENTATION

Apple's newest operating system, '"El Capitan'" presented by Robert Elphick

This new OS is now available. I have it on my computer. It seems to be slowing down my computer. The spinning wheel of death is now 2-dimensional instead of 3D.

The Dashboard seems to have disappeared. If you want Dashboard back again for weather, and other widgets, you can get it to show again. Go to System Preferences -> Mission Control -> Dashboard. By default it is turned off in El Capitan. You can turn it back on. Any of the Widgets you had before should still be there.

Robert played an old Apple TV advertisement from 1983 with actor Kevin Costner as a very young man featuring the Lisa. He also played the first Apple Macintosh ad from 1984!

The option is no longer available in Finder Prefs to '"Securely Empty Trash.'" You can get an App called FileShredder that you can use to securely delete something. All files can be recovered unless the computer has written something over the file.

Finding Mission Control is usually in the side panel. Robert moves it to the dock for easy access.
Accessing Full Screen
The way you put the Apps into their own (full) screen is to use the Green Button in the upper left of the window. The button now turns to little arrows when the mouse is over it. When in full screen, move your mouse all the way to the top of your screen - the green button will re-appear to put the window back on the desktop, or to put it up in the top menu bar. If you shut the computer down and restart it the computer will remember which ones you had open. Also if you click and hold on the green button that is how you access split screen.
Disk Utility has changed. It is still located in the Utilities folder under Applications, but it looks different now. First Aid is still there; so is Partition, Erase, Unmount and Get Info. Click on the HD and Disk Utility displays a graph that shows how much room is left. But you can't repair permissions. In Unix every file has a set of permissions for the owner, the users, and for everybody to read and/or write a file. In the past it was possible for permissions to get messed up. Apple says it is no longer necessary to repair permissions. Now if you now have a permissions problem you need to know Unix to repair permissions. BUT if you have Onyx you should be able to repair permissions. I tried it yesterday, however, and Onyx crashed. So I can't say for sure.
Spotlight has changed. It is more capable now and you ought to be able to do some calculations with spotlight, as well as do some voice commands.
If your mouse arrow is too small, shake the mouse a few seconds and the arrow pointer should get bigger.
There are some changes to applications.
Although iDVD was reported to no longer work in El Capitan - it turns out that the problem was elsewhere on Robert's computer and was fixed. The problem was caused by a corrupted data file. As with most Apple applications you can start them while holding down the shift key to prevent corrupted files crashing the aoolication.
Notes has become better than it used to be, with more capabilities. You can add photos, audio, etc. to your note. It has a way of organizing lists with checkboxes, and also it has a search function so you can find notes easily. WARNING once you've upgraded you can't go back to the old notes.
Photos comes up every time you plug something in to your computer and assumes you want to add photos. Use Image Capture, an application we've had for years, to stop this. At the bottom of the Image Capture window there is an option to open Photos whenever you plug in your device. You can set this to NO APPLICATION, which is what I recommend. It comes with a default to open Photos. You will need to set this for all devices that you do not want to open Photos everytime they are attached.
Photos has made some minor enhancements. I am not pleased with the fact that you still can't sort photos by anything but date. Editing is limited and you still can't use an external editor, like you could do in iPhoto. Photos does not have a great editor. You need to take your picture outside of Photos to do special editing. Under VIEW menu you can show or hide the sidebar. Screenshots are now shown as a separate entity in the sidebar.
Safari. You can set up tabs such as News, MAGIC, etc. If you are in the habit of opening all the tabs at the same time you will get overlapping sounds, music, etc. You now have the option of opening all the tabs but the sounds can be muted using a sound icon in the tab.
Q: How to get rid of tabs? A: Find a little x on the tab and click on it to delete that tab. Or, in iDevices, use your finger to scroll the tab OFF the page and it will be deleted.
In Mail the search engine is much better now if you are searching for things. There are also new gestures in Mail, lots more options.
When Maps first came out there were a lot of problems. Now public transport is attached to it. You can ask what time the next bus is coming. The problem is that this transit function only works in a few major cities. It doesn't work in Coupeville!!! The quality of the maps has improved a great deal.
Q: Is the old iPhoto 9.6.1 version still working with El Capitan.
A: Yes. Ask nicely and I can get you a copy.
It takes quite a long time to download El Capitan. It is free. Download it late at night before you go to bed so you don't disrupt other computer use.
Microsoft Office is crashing in El Capitan. No date has been given when this will be fixed, so don't upgrade yet if you are using Word, until that gets fixed. Apple is no longer allowing people to purchase or get for free any of the older operating systems.
El Capitan 10.11.1 is suposed to fix the Microsoft Office problem. Any one want to test it and let me know?
For more observations on El Capitan see the article in the October newsletter at this location.
The meeting was adjourned at 6:00.
Respectfully submitted, Penny Holland, Secretary.
---
MAGIC Moments
Macintosh Essentials classes
This ever popular class will be run in November and December. It will run on Saturday afternoons beginning November 28. It will be held at the Unitarian Universalist Congregation, 20103 State Route 525, about a mile north of Freeland. For details go to this web page.
Front Street, Coupeville
Many members will remember that MAGIC sponsored an project to place QR diagrams onto each of the buildings on NW Front Street in Coupeville and link them to a web page about the history of that building. Much of the information came from an extensive set of interviews by Judy Lynn of people who lived, worked, and/or played on Front Street. Now the interviews have been turned into an e-book that will make the valuable, interesting, and entertaining stories readily available to all. The iBooks version if the e-book is available here for $9.99.
The Front Street website that describes the history of all the buildings can be found at chwahistoriccoupeville.com.
Software Updates
Note: This Software Update section of the newsletter lists the most relevant Apple updates. Not all updates are listed for all products. Additionally, I'll add other pertinent updates on occasion.
Mac EFI Security Update 2015-002
OS X Mavericks v10.9.5
from apple.com

This firmware update improves security of Mac systems by addressing an issue where EFI could potentially be overwritten without authorization.
For more information on the security content of this update see https://support.apple.com/kb/HT205317
Available for: OS X Mavericks v10.9.5
Impact: An attacker can exercise unused EFI functions
Description: An issue existed with EFI argument handling. This was addressed by removing the affected functions.
Post Date: Oct 21, 2015
File Size: 86 MB
iOS 9.1 update
from apple.com
This release includes new features, improvements and bug fixes, including:
Live Photos now intelligently senses when you raise or lower your iPhone, so that Live Photos will automatically not record these movements
Over 150 new emoji characters with full support for Unicode 7.0 and 8.0 emojis
Improved stability including CarPlay, Music, Photos, Safari, and Search
Improved performance while in Multitasking UI
Fixes an issue that could cause Calendar to become unresponsive in Month view
Fixes an issue that prevented Game Center from launching for some users
Resolves an issue that zoomed the content of some apps
Resolves an issue that could cause an incorrect unread mail count for POP mail accounts
Fixes an issue that prevented users from removing recent contacts from new mail or messages
Fixes an issue that caused some messages to not appear in Mail search results
Resolves an issue that left a gray bar in the body of an Audio Message
Fixes an issue that caused activation errors on some carriers
Fixes an issue that prevented some apps from updating from the App Store
For information on the security content of this update, please visit http://support.apple.com/kb/HT1222
---
OS X El Capitan 10.11.1 Update
from apple.com

The OS X El Capitan 10.11.1 update improves the stability, compatibility, and security of your Mac, and is recommended for all users.

This update:
Improves installer reliability when upgrading to OS X El Capitan
Improves compatibility with Microsoft Office 2016
Fixes an issue where outgoing server information may be missing from Mail
Resolves an issue that prevented display of messages and mailboxes in Mail
Resolves an issue that prevents certain Audio Unit plug-ins from functioning properly
Improves VoiceOver reliability
Adds over 150 new emoji characters with full Unicode 7.0 and 8.0 support
For detailed information about the security content of this update, please visit: http://support.apple.com/kb/HT201222
Download: https://support.apple.com/kb/DL1845?viewlocale=en_US&locale=en_US
---
Security Update 2015-007 Mavericks
from apple.com
Security Update 2015-007 is recommended for all users and improves the security of OS X.
For detailed information about the security content of this update, please visit: http://support.apple.com/kb/HT1222
See http://support.apple.com/kb/HT5044 article for details on how to verify the authenticity of this download.
Post Date: Oct 21, 2015
File Size: 266.2 MB
Download: https://support.apple.com/kb/DL1846?viewlocale=en_US&locale=en_US
---
Security Update 2015-004 Yosemite
from apple.com
Security Update 2015-004 is recommended for all users and improves the security of OS X.
For detailed information about the security content of this update, please visit: http://support.apple.com/kb/HT1222
See http://support.apple.com/kb/HT5044 article for details on how to verify the authenticity of this download.
Post Date: Oct 21, 2015
File Size: 334.7 MB
Download: https://support.apple.com/kb/DL1847?viewlocale=en_US&locale=en_US
---
Brother Printer Drivers 3.0 for OS X
from apple.com
This update installs the latest software for your Brother printer or scanner. For more information about printing and scanning software, see http://support.apple.com/kb/HT3669#brother
Post Date: Oct 8, 2015
File Size: 218.3 MB
System Requirements:
OS X Lion 10.7
OS X Mountain Lion 10.8
OS X Mavericks 10.9
OS X Yosemite 10.10
OS X El Capitan 10.11
Macintosh News, Information and Stories
Pages 5.6 review: A lot packed into a tiny version increment for Mac
by Glenn Fleishman, Macworld
I know that many Pages users have stuck with version 4, also called Pages '09. The latest release of Pages 5, however, may restore some of the features you were holding on to. Version 5.6 is fundamentally the same program as 5.5, but it's a bigger jump than the 0.1 increment would indicate.
A host of typographic refinement has returned, providing support for the wealth of OpenType features that allow more sophisticated '"typesetting'" in Pages that takes a user closer to what InDesign and other layout software can provide. This is a return, as most features were available in the previous Pages release, and were missed by some—apparently enough to resurrect them. Looking back, looking out
Macworld readers frequently complain about and have questions about moving files among various releases of what used to be called the iWork suite: Pages, Numbers, and Keynote. Updates to all three introduce more backward compatibility, a rare move for Apple, which abhors sentimentality and dragging itself down to allow legacy support.
Pages 5, originally released in 2013, could only open Pages '09 (version 4) document. If you want to import Pages '06 (version 2) and Pages '08 (version 3) files, you had to retain Pages '09. As of Pages 5.6, however, you can open files from version 2 onward, which helps provide more continuity for those who retain older formats.
In the ongoing disappointment that is the web app version of Pages for iCloud, at least some progress has been made: iOS and Android users can now at least view Pages documents, which required work-arounds before and were ugly. Of course, you still can't edit those documents.
---
How to move an Apple Photos for OS X library to an external drive
by Glenn Fleishman, Macworld
Rick Henningsen has a Photos Library question:
I want to move my Photos Library from the boot drive to a larger external drive. I suspect that I should not just move it in the Finder and then designate the library on the new drive as the system library.
Remarkably, you can just move it!
Quit Photos.
Copy the Photos Library by dragging it from the startup volume to your external volume.
When complete, hold down the Option key and launch Photos.
In Photos, select Photos -> Preferences, and in the General tab, click Use as System Photo Library
If you have iCloud Photo Library enabled, you could see a lot of churning, even if the identical photo set is already synced to the cloud. However, it should eventually complete without massive data transfer once all the photos are checked against those already stored.
An extra tip: Holding down the Command key when you drag files or folders from one volume to another first copies the files, and then deletes them from the original. Only follow this course if you're sure you have a good backup of the original.
Ask Mac 911
We're always looking for problems to solve! Email yours to mac911@macworld.com including screen captures as appropriate. Mac 911 cannot reply to email with troubleshooting advice nor can we publish answers to every question.
---
New Magic (devices)
by Don Mayer, smalldog.com
Along with the new iMacs Apple also introduced the Magic Mouse 2, Magic Keyboard and the Magic Trackpad 2. The Magic Mouse 2 and Magic Keyboard 2 come standard with the iMac.
The first thing you might notice about these new input devices is that they no longer require disposable batteries, but rather have built-in lithium-ion batteries and a lightning port to charge your device. It will require a little change in habits because you don't want to be right in the middle of important work and find that your battery is dead. Fortunately, they charge up fast and will give you plenty of warning with the battery is low. As an example, a two-hour charge on the Magic Keyboard will last about a month. The other important thing to note about these new input devices is that they REQUIRE OS X 10.11 El Capitan.
Magic Keyboard
With the same technology used in the MacBook's keyboard the new Magic Keyboard features a lower profile design that delivers full sized keyboard function while taking up 13% less space. The back of the keyboard features a Lightning port, and on/off switch and the Bluetooth antenna window. The Magic Keyboard and all of these new input devices feature '"automatic pairing'". Basically this means that you plug in the included lightning cable to the USB port on your Mac and you are paired. No more typing codes or putting the device in discoverable mode.
You can charge the Magic Keyboard by plugging it into your Mac and continue to use the keyboard as a wired keyboard until it is charged, too. Unplug it and it automatically switches over to Bluetooth. The Magic Keyboard is $99.
Magic Mouse 2
The major improvement to the Magic Mouse is the built-in rechargeable lithium-ion battery. There is now a lightning port on the bottom of the mouse to charge the Magic Mouse 2. Fortunately, the Magic Mouse 2 fully charges in about 2 hours but if you are in a bind you can plug it in for just 2 minutes or so and get a full day's use from the Magic Mouse 2.
There are numerous internal improvements with fewer moving parts. The newly shaped feet should give the Magic Mouse 2 superior gliding and tracking. The Magic Mouse 2 sells for $79
Magic Trackpad 2
The Magic Trackpad 2 has had the most changes of these input devices. It also features a built-in rechargeable lithium-ion battery that fully charges in about 2 hours and will provide about a month of typical use. It features a 29% larger surface area than the original Magic Trackpad.
Most importantly, Force Touch is now available! Force sensors detect how hard you press and then tell your Mac what to do based upon these subtle differences in pressure. The Magic Trackpad 2 incorporates the Taptic Engine that provides you with tactile feedback when you activate Force Touch. Force Touch also lets you click anywhere on the trackpad with equal sensitivity.
Force Touch is being supported by more and more Apps and you can use it to find word definitions, Force click on a date in email or messages and Calendar will pop up so you can create a new event. Force click on an address in that same email and up pops Maps to show you how to get there.
The back of the Magic Trackpad 2 has an on/off switch, Lightning port and Bluetooth antenna window.
I am really looking forward to giving this new Magic Trackpad a work out and will report back to Kibbles & Bytes readers. The Magic Trackpad 2 sells for $129
---
The File Transfer Conundrum
by Scott Markoski, smalldog.com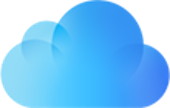 In case you hadn't noticed, computers are pretty advanced these days and they get more complex and sophisticated every day. Every year it seems more and more problems are solved and with an ever increasing variety of devices we can do more and more.
There's one seemingly simple task with which computers have always struggled. Any guesses as to what it might be?
File and data transfers.
It's true. Despite all the computing power in the world, transferring data from one device to another has always seemed arcane in comparison to the devices involved. Let's step back in time for a minute to see how long we've been struggling with this problem.
Back when I was in high school (2002-2006) flash drives weren't that common yet. If I created some PowerPoint or program for computer science class at home and needed to get it into school, I really had only two options: 3.5 inch floppy disks or emailing it to myself. Floppy disks failed constantly and with only 1.44MB per disk, it was often very impractical. So email must've been great then, right? Well, consider that Gmail wasn't released until 2004 and even then, it was invite-only for a while. Other email services at the time offered little attachment storage and were showing their age. Many had been around for almost a decade by then. Gmail's 1GB of free storage was unheard of. That certainly made file transfers easier, but compared to how much better computing itself was getting, it still felt arcane. If you were still on dialup (like me) uploading data was also prohibitively slow.
Fast-forward to the late 2000s and flash drives had become far more common, larger in capacity and substantially cheaper. However, were we really still saying that the only way to transfer data from one machine to another was to plug this little thing into the computer and then physically transfer it to another computer? Of course, if you had enough networking skill, you could set up a file server (as I did in college) and then hopefully be able to access those files from all the locations in which you might need them. Most people didn't have those skills though.
This problem seems to have remained relatively unsolved over the years right up to present. Nowadays the Internet is much more solid and services like DropBox and other cloud storage services make file sharing possible even for people who don't even know what a network is, but I can't help but feel it's still messy.
Well, I used to still feel it was messy, but I actually feel that Apple has solved this problem in a way that is finally on par with the elegance of the technology itself. Enter iCloud.
I use my iPad Air as a fairly capable photo and video recording device. I use an iOGrapher case and tripod and the excellent MoviePro app to get the most of out the hardware. How do I get that media off the iPad and onto my Macbook Air to be properly edited, backed up, etc? I just use iCloud. Saying I '"use'" iCloud almost feels disingenuous though. I turned it on once in my iPad settings, and now I never even think about it. If I take photos or videos on my iPad, I know that they'll be on my Macbook Air. No confirmations, no network setup, they're just there waiting for me.
I consider myself a pretty tough critic on this issue and have been very unsatisfied with the solutions available for almost 15 years, so Apple's solution doesn't get my praise lightly. One of the main reasons it gets my praise is that I had been using it for months and barely noticed what it was actually doing. That's how elegant it is. It takes the complicated task of transferring data between devices and hides all of the dirty work only leaving you with the resulting solution: Your photos and videos are available on all your devices. Want a few photos on some other random (possibly non-Apple) device? Just visit https://www.icloud.com. From there you can access all your iCloud content including photos, videos, Pages, Numbers and Keynote documents, notes and any random stuff you may have stored in iCloud Drive.
So if you've been wary of iCloud, unsure of how it works or are still just transferring files around some other way, I urge you to try getting your devices tied together using iCloud. This is how file sharing across devices should work.
---
Go Wireless!
by Emily Dolloff, smalldog.com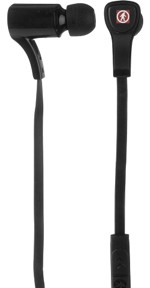 I am a huge fan of wireless technology. I have been slowly updating my home office to be as wireless as I can with speakers from Sonos and all of my computer accessories from my keyboard to printer are wireless as well. One area that I had not ventured into yet has been wireless headphones. I am often working at home, and because my office space is part of my main living space, I often have to have headphones while working. It was only recently that I started to use wireless headphones and frankly I can't believe I hadn't started to use this technology sooner! Urbanears has a bluetooth option in their popular Plattan line up, the Plattan ADV. I was able to easily link the headphones to my computer and no longer felt tethered to my desk when working. With the bluetooth headphones I could easily leave my desk for a glass of water or to let dogs out without missing a beat. The battery easily lasts all day and unlike some other bluetooth headphones, you can easily plug them into your computer or device directly with a cable should you forget to charge them. I also linked up these headphones to one of my iPads. These headphones allow you to have them linked with up to 8 devices, so you can easily use them from one device to the next without having to pair and unpair constantly.
Over the ear headphones are great for around the home and office, but not the most practical when you're exercising. As mentioned a few weeks ago I have begun trying to get out and move more in recent weeks, and carrying my iPhone in my hand or pocket when out for a run was becoming a bit of an annoyance. The Ourdoor Tech Orcas are the perfect solution. With the bluetooth on my Apple Watch I easily paired these headphones with my watch, synced a playlist to my watch and left my phone behind! The headphones are lightweight and comfortable. I am not a fan of in ear headphones and I was skeptical that these headphones would work well for me, but I was pleasantly surprised by how well they stayed in my ears and with the quality of the sound. Many in ear headphones begin to wiggle out of your ears or provide sub par sound quality, but these headphones have truly made me change the way I think of in-ear headphones. As an added bonus they also feature a built in microphone. This feature isn't something that I can say I have taken advantage of, but it's certainly nice to know I could take a call if I needed to.
---
Watch Apple's Hilarious New iPhone 6s Ads
from idropnews.com
It seems like Apple's relationship with Bill Hader didn't end after the comedian took part in the opening skit for WWDC earlier this year, with the company recently releasing a new ad for the iPhone 6s featuring Hader.
The ad is one of a number of new ads that focus on the new iPhone's hands-free capabilities, with the new iPhone featuring the '"Hey Siri'" voice command, enabling users to activate Siri simply through their voice.
In the video, Hader tells Siri to read him his emails, which ends up being a spam email from '"Prince Oseph,'" who is offering Hader a life-changing opportunity to making many millions of currency. Hader replies to the email enthusiastically.
'"The iPhone 6s is here, and the only thing that's changed with Siri is everything. Because now you just say 'Hey Siri' and Siri's there, hands-free. Which can come in handy,'" says the voice-over for the ad.
This new ad is the fifth iPhone 6s ad that Apple has released in the span of only one week. The ads focus on a wide range of different features of the new phone, including 3D Touch, Live Photos, and the improved camera.
Bill Hader isn't the only well-known personality to star in an iPhone 6s ad, with three of the other ads featuring actor Jamie Foxx. In one of these ads we see Foxx getting dressed. He looks in the mirror and then asks Siri whether or not she thinks he looks good, to which Siri replies, '"Judging from your voice, I'd say you must be fairly attractive.'" Yes, Jamie Foxx is flirting with his iPhone.
Foxx also appears in a '"Hey Siri'" ad similar to Bill Hader's, in which Foxx seems to be looking at scripts for two new movies. He asks Siri to flip a coin, which seems to be the decider for Foxx doing a sci-fi western film.
Foxx makes a cameo in another one of the ads, this time with the ad highlighting 3D Touch. Jamie Foxx is seen listening to his own song, after which he pretends he's actually on the phone talking to someone.
Another one of Apple's new ads, called Half Court, shows Golden State Warriors star Stephen Curry. The ad itself shows off the new Live Photos feature, with Curry shooting for the net, after which he turns around to face the camera as the ball, obviously, hits its mark.
'"The iPhone 6s is here, and the only thing that's changed with the camera is everything. Because now you can shoot amazing Live Photos. Bringing every moment, big or small, to life with just a touch,'" says the voice-over for this ad.
I'm sure you can notice a trend with the iPhone 6s voice-overs in the ads. '"The only thing that's changed is everything'" is Apple's slogan for the new phone, and while it is certainly cheesy and slightly over the top, there are a number of big changes in the new iPhone. Most interesting is the new 3D Touch feature, which many suggest will change the smartphone industry. 3D Touch offers users a new way to interact with their smartphone, enabling them to control different aspects of the phone based on how hard they press down.
Apple has also recently released a number of ads to promote the Apple Watch, with these ads also highlighting things like Apple Music, Apple Pay, Siri, and so on. These ads are a little more aimed at fashion than comedy, which makes sense considering the fact that the Apple Watch is designed to be a fashion accessory.
It's certainly interesting to see Apple start using stars to promote its products. There was once a time when the device itself was the only star of the show. Perhaps this is because of the fact that Apple is moving closer and closer to being a fashionable company, and fashion companies often use stars to promote their products.
Of course, while using celebrities is a recent endeavor for Apple, making famous ads isn't, with perhaps the most famous ads being those involving our friends '"Mac'" and '"PC,'" which basically featured a young and trendy Mac discussing computer features with an older, nerdy PC. Not much has changed, as Apple continues its trendy persona with their newest fun and fashionable adverts.
iPhones, iPods, iPads, AppleTV and AppleWatch
iPad Pro's rumored release date is Nov. 11
by Caitlin McGarry, Macworld
Apple has been teasing the November launch of the iPad Pro and its accessories, the Apple Pencil and Smart Keyboard, since September, but hasn't officially narrowed down that release window. Rumor has it that Nov. 11 is the big day when the Pro goes on sale online and in stores. According to 9to5Mac, which is usually accurate when it comes to Apple's product launch announcements, Apple is gearing up to sell its 12.9-inch tablet on Veterans Day. No word yet on whether the company will open up preorders a week early, like it did for the latest iPhones and Apple TVs.
The Apple Pencil will retail for $99 and is sold separately from the iPad Pro. The iPad Pro starts at $799 for the 32GB Wi-Fi model, then hits $949 for the 128GB Wi-Fi model, and tops out at $1079 for an 128GB version with both Wi-Fi and cellular connectivity. The Apple Pencil, which is Apple's version of a pressure-sensitive stylus, and the Smart Keyboard will be sold separately, for $99 and $169, respectively. The iPad Pro is the reason Apple baked all of those multitasking features into iOS 9, and could lead to increased sales of the tablet line, which slid by 20 percent in the fourth quarter of 2014. We won't have much indication of how many Pros Apple sells this holiday season until the end of January, when the company reports its first-quarter earnings.

Editors added goody: iPad video on youtube.
---
New Apple TVs now on sale, with delivery starting Oct. 30
by Caitlin McGarry, Macworld
Apple's fourth-generation set-top box is all about apps.
The fourth-generation Apple TV is now on sale, with first deliveries arriving on doorsteps Oct. 30. You can choose between a 32GB model for $149 and a 64GB model for $199, depending on how much gaming you plan to do.
Apple is offering free shipping for delivery between Nov. 2 and Nov. 4, and in an unusual twist, next-day shipping is $17—but the delivery window is Oct. 30-Nov. 3.
The new Apple TV doesn't look a whole lot different from its predecessor—which is also still available to purchase for $69—but the hockey puck-shaped set-top box has tons of new features under the hood. The biggest change is support for tvOS apps: apps designed just for Apple TV. All the usual suspects will have tvOS apps at launch, like HBO, Showtime, Netflix, Hulu, and sports subscriptions from the MLB, NBA, and NHL. But you'll also be able to play games directly from the set-top box, and we're not sure what these will look like yet. Developers can't just port iOS apps to the Apple TV—they have to design them specifically for the set-top box. (If you're working on something awesome for tvOS, get in touch!)
The new TV also comes with a redesigned remote with Siri integration for voice search, and you can buy a wrist loop for $13 to use the remote as a game controller. If you lose the remote, replacements cost $79. iMore notes that only one Siri remote can be paired to an Apple TV, so don't expect to buy several remotes for the ultimate multiplayer gaming experience. You will be able to use multiple iOS devices or MFi game controllers with the TV, though, so your friends will still be able to join in.
The fourth-gen Apple TV is now on sale in 80 countries, though the Siri remote only supports voice search in 12 of those. For a detailed breakdown of the Apple TV's features and specs, check out our Apple TV FAQ. Did you already place your order? Let us know which one you picked and why in the comments.
---
Apple Music coming to the new Apple TV next week
by Oscar Raymundo, Macworld
During Apple's earnings call, Tim Cook said that Apple Music subscribers will be able to listen to music on the new Apple TV.
Apple Music is headed to your television thanks to the new Apple TV.
According to Apple CEO Tim Cook, Apple Music subscribers will be able to access their streaming subscription and listen to music on the all-new Apple TV. The Apple Music tvOS app will be available starting next week, Cook said during Apple's fourth quarter earnings call.
The fourth generation Apple TV just went on sale on Monday, October 26, with the first units arriving on Friday, October 30. During the call, Cook said that early sales of the new Apple TV were '"off to the great start.'"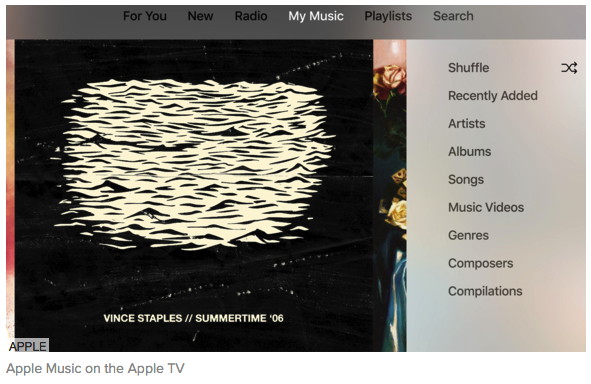 Although the new Apple TV set-top doesn't look much different than the previous generation—mostly just a little taller—this device has several new features under the hood. Along with Siri integration, one of the most prominent new features for Apple TV is the all-new tvOS app store.
Why this matters: '"Apps are the future of television,'" Cook said during the earnings calls. Similar to iOS, OS X, and watchOS, tvOS allows developers to create apps built specifically for the Apple TV. So it makes sense that Apple's native apps will be some of the first to populate this new ecosystem, along with entertainment partners like HBO, Hulu, and Netflix. Along with Apple Music, the Apple TV will also have a native Photos app.
Previously, Beats Music was the only music streaming service with a native Apple TV app (you could listen to other services, like Spotify and Rdio, on Apple TV via AirPlay). With Apple's commitment to an open tvOS ecosystem, we should expect rivals like Spotify and Google Play Music to launch Apple TV apps in the near future but no such plans have yet been announced.
Previously, Apple Music subscribers could only listen to music on mobile via the Music iOS app or on desktops via iTunes. An Android app for Apple Music is also forthcoming, with leaked screenshots revealing a very similar interface to the iOS app.
---
5 Things You Didn't Know Siri Could Do for You
by Valerie S., idropnews.com
When iOS 9 came out, Apple boasted that Siri would be much more proactive and almost akin to a proactive personal assistant.
The new updates for Siri has exceeded our expectations and seriously impressed us with all of the shiny new things she can do for us. Not only is Siri more helpful and intelligent, but she can help make your life easier in ways that you would never imagine.
Here we review all of the things Siri can do now that she hasn't been able to do before.
.1 Predict the future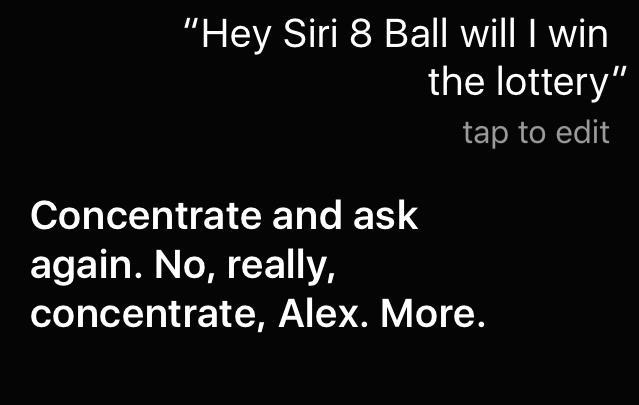 Remember those cool little black eight balls that you used to tell your fortune as a child? You can actually use Siri in the same way to tell your personal fortune. If you preface a specific question with '"Hey Siri 8 Ball'" she will give you any number of cryptic responses to questions like '"will I win this month's lottery?'" or '"will I find my true love?'"
Not only does Siri lend a helpful hand, but she is a source of entertainment for you and your friends!
2. Give You Personalized Recommendations
The cool thing about the newest version of Siri is she takes time to really get to know you personally. After a while, Siri will be able to predict what you are going to do next based on your usual schedule or who you are in constant contact with. All you need to do is swipe right when you are on the home screen to see Siri's suggestions based on your previous behaviors at certain times and locations.
Perhaps you always call your spouse around 1pm on your lunch to check in, or maybe around 5pm you usually use Waze to see what the traffic is like. Siri will have these apps and contacts ready to go when you swipe. Siri has your life organized for your convenience!
3. Control Your Entire Home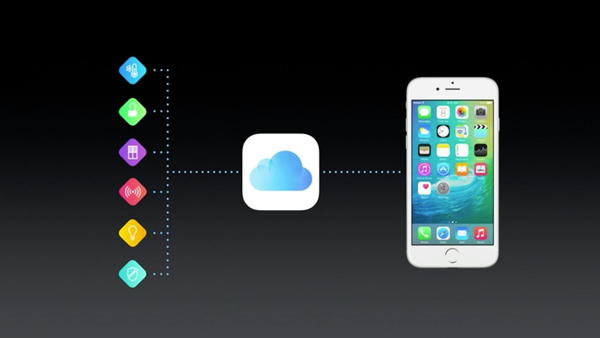 You can actually sync all of your Apple controlled smart home products to work with one another when you give Siri a specific command, even if you are not at home. For example, if you want to stay in and have a relaxing night, just say '"Movie Night'", and you can have your lights dimmed, Apple TV turned on, and all of your blinds closed (if you have all of these products as smart home accessories).
You can also have your doors locked, your thermostat turned down, and all of your lights turned off. Siri does all the hard work for you so when you get home all you need to do is relax and unwind. Perhaps you've read our article on How to Setup and Control Apple's HomeKit Accessories from Your iPhone using Siri. If not, you can check it out here for a full tutorial.
4. Ask Where Someone is
One of the most interesting (or creepiest) features you can use iOS 9 for is tracking the whereabouts of your friends and family. If you have the Find my Friends feature enabled on you and your friend's iPhone, you can now use Siri to help you find them without pulling up the tracker.
After you have added someone to the app, just ask Siri where they are and she will show on the screen their exact location.
5. Contextual Questions
One of the best improvements in Siri is her ability to understand what you mean when you ask specific questions based on recent actions or the app you are in. For example, you can ask Siri to '"Remind me about this restaurant'" when you have it opened in Yelp or Foursquare.
You can also ask Siri to remind you about something you need to grab once you get to work, or home, etc. Or, say you come across an interesting article on your commute, but you don't have time to read it right now. You can ask Siri to '"Remind me about this later'" and she will be able to determine what you mean when you say '"this.'"
Siri has really proven herself as a proactive assistant, and we love how much she can learn after just a short time with you.
MAGIC Humor
by Penny Holland*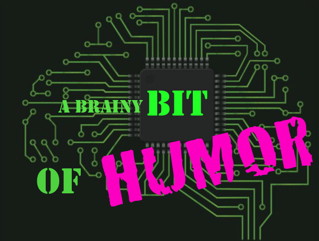 Life without iPhones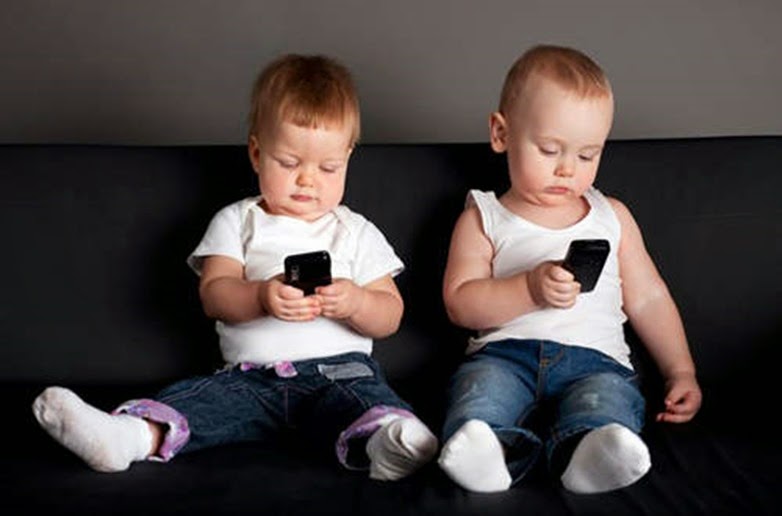 Too late!
Artificial Intelligence
---
Penny Holland has volunteered to be the newsletter's humor editor. We hope to tickle your funny bone on a regular basis. If you have any pictures, cartoons, or jokes that might be appropriate for this august publication, please send them to Penny at
By The Way
Air Drop and sharing files*
by Ron Sharp, MAGIC*
Air Drop is a great feature. I had some photos on my iPhone and wanted to show them to friends. They kind of balked at viewing the photos on such a small screen. So I Air Dropped them to my iPad and in less than a minute total all the photos were on the iPad to view. And that's great when you do something like that and it works so well. Then your friends think you're your really high tech!
Another time I thought I'd just Air Drop a photo to my MacBook. I turned on Air drop on both devices, but nothing. No connection. Bluetooth was on and I was within the 30 foot range, so it was supposed to work. That's when I usually get a little frustrated and have to take the time to figure out what's going on, rather than just brush it off as one of those electronic conveniences that are just iffy and mysterious.
What I found is that you have to have a Mac that is 2012 or newer with Yosemite OS or newer to share with iOS devices, iPhone, iPad, iPod Touch. So my MacBook is too old to share files with my iPhone or iPad. A MacBook only needs to be 2008 or newer to use Air Drop with another Mac. I can do that.
To send items from one Mac to another, you need:
MacBook Pro (Late 2008) or newer, excluding the MacBook Pro (17-inch, Late 2008)
MacBook Air (Late 2010) or newer
MacBook (Late 2008) or newer, excluding the white MacBook (Late 2008)
iMac (Early 2009) or newer
Mac Mini (Mid 2010) or newer
Mac Pro (Early 2009 with AirPort Extreme card, or Mid 2010)
To access Air Drop on you iOS device, just swipe up from the bottom of the screen for the control panel and tap the Air Drop icon. It will turn Bluetooth on if it is not already on.
To access Air Drop on your Mac, you might see Air Drop on the left side column of the Finder window. If not, then just click the '"Go'" menu from the top Finder menus. Then select Air Drop and give it a minute to search and connect to any available device.
Other Ways to share In the September MAGIC Newsletter I wrote about transferring text documents from a Mac to an iPad or iPhone. I'm happy to report that an update to the Pages app has made that process easier. Pages now opens older documents from Pages 06 and 08. Although it would have been nice if that was the case right from the start. And unfortunately, Pages still will not open Text Edit documents.
Handoff Handoff is a feature of OS X 10.11 El Capitan that enables continuity between devices. You can start an email or Pages document on one device, for instance, and continue with it on another device. Handoff works with many apps; Calendar, Contacts, Keynote, Mail, Maps, Messages, Notes, etc. The requirements for Handoff however, are that all devices need to have iCloud options turned on, be on the same Wi-Fi network, and be using the same Apple account ID, and have Bluetooth turned on.
---
iPhone Texting and Reviewing Tips from last month*
by Ron Sharp, MAGIC
I decided I needed to clarify one of the iPhone camera tips I listed last month for adjusting light. When you tap the screen to get the box that samples the light and sets the focus, you change the light setting by swiping up or down anywhere on the screen. The more swipes up, the more the picture is lightened. Then you can tap and hold to lock in those settings, and you'll see the AE/AF lock message. Tap again to release the settings. Previous article: Camera Tips for iPhone and iPad
iOS Texting
Do you know about the blue and green text bubbles? Text messages that are sent using the phone service, SMS text messages, show as green. The Blue text bubbles indicate Apple's iMessages sent over Wi-Fi to other iMessage users. The iPhone chooses automatically, depending on whether you're connected in a Wi-Fi service area to others with iMessage capability. (that means Macs)
The blue text bubble advantage is that there is no data fee with your phone service since the message is sent over Wi-Fi. Green means using your phone service to send the text and goes against your data plan.
Forwarding a Text
To forward a text, tap and hold the message. Then click More when the option shows. Select the massage you want to forward and click the arrow in the right corner to add an address.
---
MAGIC, the Macintosh Appreciation Group of Island County, serves people who use Macintosh computers, software and peripherals. Our goal is to share information and get answers to questions to make us more productive with our use of technology. Our monthly meetings give us a chance to discuss computer problems and share ideas with other Mac users, feature speakers on specific topics, and to keep apprised of Apple news.