Newsletter
June 2016
Newsletter Editor:
In This Issue:
MAGIC MUG News
Software Updates
News, Information and Stories (OS-X)
iPhones, iPods, iPads, Apple TV and AppleWatch (iOS)
By The Way
* Indicates author is a member of MAGIC
---
Meeting information
Day:
The 3rd Wednesday of the month. June 15, 2016 this Month
Location:
Unitarian Universal Congregation of Whidbey Island (see map.)
Time:
4:00 p.m. - 6:00 p.m.
Presentations:
• "iMovie - on Macs and iPhones" with Robert Elphick
• Q and A with Robert
Suggested Donation:
$2 to offset room rental.
Do not forget to bring your used ink cartridges.
MAGIC will dispose of them for you and make some change for the group.
---
Minutes of the May 18, 2016 Meeting
by Penny Holland, MAGIC Secretary*
The May monthly meeting, held at the Freeland Unitarian Congregation meeting house, was called to order at 4:05 by Bethany Kennedy, VP of Education. About 30 people were present at the meeting.
Waiting for presenter, Bethany introduced MAGIC and told about our facility. Then she showed a good book for seniors wanting to learn FaceBook: My Facebook For Seniors (Michael Miller, AARP)
PRESENTATION
Sami Postma, Program Director at Island County Economic Development Council, was our guest presenter and she gave an overview of Facebook, how to set up your profile, post safely, and other tips and tricks.
Most FaceBook (FB) users are 35 or older. Younger people are on other social media sites.
The main page of FB is your NEWS FEED
Your personal account is your PROFILE
Every individual can have one profile, but can have other PAGES, which can be for businesses, non - profits, etc.
Friends is a term for personal connections.
It is extremely easy to sign up for FB. Sami recommends to not use your exact BD, for that would make it too easy for identity thieves to gain access. You need to use your real name or nickname; you might get taken off if you use a fake name.
CHAT is private messaging and is also recently added in a sidebar. You can CHAT with a group.
NOTIFICATIONS is something special. Click on it if you want to read the notification.
PRIVACY SHORTCUTS are accessed from the top menu bar. (LOCK icon) You can decide what level of privacy you want. Most people limit to FRIENDS.
The last icon on the top is for SETTINGS.
POSTS are the most common communication on FB. You can add photos or videos to your post.
LIFE EVENTS are big events, such as births, deaths, graduations, etc.
There are several icons below the box where you post in the box, WHAT'S ON YOUR MIND, and these icons will pop up below.
Your specific LOCATION can be added to a post, such as where you are in a restaurant if you want the location posted. You want to be careful about your privacy when allowing the Location. For the little clock icon, you can schedule or backdate a post. This is good for businesses.
WALL, TIMELINE, NEWSFEED are all words for for the same thing. The terms keep changing.
POSTS vs. MESSAGES : A post is public. Any friend can see it. A message is private and can only be seen by people you choose to read the message. Use the Chat bubble icon to create a message.
GROUPS represents a private "club," —an unlimited number of like-minded people who can share info, for a similar purpose. Any group of people who have something in common, such as MAGIC could be a group. Clicking on little white arrow and a drop down menu will allow you to "create a group." You can set your privacy specs for the group. This is a good way to keep a group of people in communication.
How to Unfriend someone?
Go to their profile page, and find FRIEND and drop down to Unfriend. You can also set someone as a close friend, and when you do that you'll see every news feed from these people. How to find your list of friends? Go to your profile page and select FRIENDS to see your whole list of friends.
You can use a site called HOOT SUITE to connect to multiple social media sites. If you get a friend request, and you click IGNORE, FB should try to stop their requests.
At the end of her presentation Sami Postma invited us to call her if we have any questions at 360-678-6889.
BUSINESS MEETING:
Gary McIntyre gave the treasurer's report: We have $7,204.23 in our account as of today.
Robert is in Europe, so Sue Keblusek led the business meeting. She explained that we've switched the program time and the Q&A time, and that over 70%of our members responding stated that they preferred this change of times.Sue made it clear that she reads and tallies every monthly program questionnaire. "We really appreciate and read your comments," said Sue.
Question and Answer
Question & Answer hour was led by Ron Sharp (Newsletter Editor) and Gary McIntyre (Magic treasurer).
Q. Temporary errors on emails came today, a total of 13 of them. Using Apple mail. What does that mean?
A. Sounds like a Comcast error. Log into Comcast and access your mail online at Comcast.com and see if that works. If the problem goes away, it may have been a temporary problem. Sometimes the server has a failure and it can go on for several days. If this is happening frequently, call your server and tell them what is happening. Or take a screenshot and send it to their tech department.
Q. Sometimes I get automatic notifications from FB in German. What could cause that?
A. We have no idea. Call Sami and ask her. Perhaps somebody in Germany has seen your post and is responding.
Q. When I start to send an email and I begin typing an address a bunch of email addresses come up. How can I get rid of the old/bad ones.
A. Somewhere a long the line you've sent or received an email from someone and that will be remembered by your computer. In Mail, go to the WINDOW menu and select PREVIOUS RECIPIENTS. From there you can select ALL RECIPIENTS and delete them all. Or you can search for the email/recipient specifically. Delete the emails you don't want. This will not delete anything from your contacts or your address book.
Q. If I get a phone call and only a number shows up does that mean that person is not in my phone list?
A. Usually it means it is an ad call and I ignore them. Sometimes a call comes in from someone I know and they are in my book, but for some reason their name does not show. Don't know why that happens.
Q. Do computer mice die? Is there a shelf life for the mouse?
A. Probably. When they start misbehaving, you can try cleaning the tracks on the bottom and insert a new battery, but eventually you may need to replace an aging mouse.
Q. I'm using Pages. How can I see my doc on another device? A. If you use Pages in iCloud, go to settings and turn iCloud on in System Preferences. Open Pages in a new document and select iCloud . Under the Share menu, select Share Link via iCloud.
Q. I have two different email accounts. How can I get a different signature for each different account?
A. Go to Mail /Preferences and Signatures. Select an account and then choose your signature. You can create any number of signature addresses which can be used with one or more email accounts.
Q. My MacBook is 3-4 years old. My OS is 10.5. I'd like to update to something more current. But I don't want to lose the ability to lose Thunderbird or Libré. If I go to a new OS will these be difficult or impossible to use?
A. Both of these are still supported in El Capitan. However A-tech will assess your computer for free. You can call ahead and make an appointment.
Q. I've not upgraded from Yosemite to El Capitan. Comments?
A. Most of the glitches have now been worked out and then it's not a big deal. Some people say wait for 6-12 months until all the bugs are fixed. Security is always better with the newer systems. Some people find El Capitan to be faster.
Q. I noticed 3 weeks ago my MacBook was terribly slow to boot up, maybe for ten minutes. I had recently changed my gmail account from POP to IMAP and don't know if that's the problem.
A. I'd be surprised if that change should cause that long boot up. Use Disk Utility and run the First Aid program.Then run Onyx to clear your cache. It could be that your HD is failing. Be sure you keep everything well backed up just in case.
Q. I have used ClamXAV and it popped up with 3 incidents of virus or malware. I don't know how to get rid of or find the virus problem.
A. I use Sophos and it gives a choice of how to take care of any problems found, then it will give you an option to delete the problem. Be aware that It takes a long time to run the program, so wait till the end of the day when you can give up the use of your computer for an hour or more.
The meeting was adjourned at about 5:40.
---
MAGIC Moments
Summer Classes
by Bethany Kennedy *
Here are the dates and prices for the Summer "Mac Essentials" classes.
The dates for the Summer Mac Essentials Class are:
Tuesday, July 12th 1PM - 4PM
Thursday, July 14th 1PM - 4PM
Tuesday, July 19th 1PM - 4PM
Thursday, July 21st 1PM - 4PM
The cost is $100 for the four sessions.
Limit 20 people
There will also be a Mac Essentials Crash Course: Saturday, July 23rd 10AM - 4PM
The cost is $50 for the Crash Course
Limit 20 people
All classes will be held at A-TECH Computers, 5595 Harbor Avenue in Freeland. Call (360) 331-5070 for directions if needed.
Details and application form can be found at this location.
In addition there will be "Beyond Basics" classes after the "Mac Essentials classes are finished. They will be run by Robert Elphick and will probably be held at the Pacific Rim Institute (was Au Sable) in Coupeville. Details will be posted when they are finalized.
Feedback
We now have a
feedback page
on our website. This week a feedback came flying in so I know it works. If you want to send MAGIC feedback, suggestions, stories, experiences, or articles that you think are of interest, please go ahead and use this new form.
Volunteers Please
I am still looking for a few good people to help with some easy tasks that will also increase your knowledge substantially. Tasks include:
Check out all the links on the Links page of the Website
Check out the Tricks/Tips page for obsolete material
Check the Software page for updates and obsolete references
Check the Hardware page for updates and obsolete references
Check the mentoring page and contact the mentors to find out what expertise they would like added to their listing so that members will be able look up mentors by expertise and experience.
Pick any one (or more) and help your club and learn some new stuff!
Note: This Software Update section of the newsletter lists the most relevant Apple updates. Not all updates are listed for all products. Additionally, I'll add other pertinent updates on occasion.
AirPort Base Station Firmware Update 7.6.7 and 7.7.7
by Agen G. N. Schmitz, tidbits.com
Apple has released firmware updates for AirPort Extreme and AirPort Time Capsule base stations with 802.11ac Wi-Fi (the tower-like models receive Update 7.7.7), as well as older AirPort Express, AirPort Extreme, and AirPort Time Capsule models with 802.11n Wi-Fi (Update 7.6.7). Both firmware updates fix a bug that could prevent communication between clients on the same network, improve performance with an extended guest network, and sort out potential naming conflicts with Bonjour Sleep Proxy.
You must update your AirPort base station using AirPort Utility on your Mac or an iOS device with the free AirPort Utility app installed (the download isn't available via the Apple Support Web page or Software Update).
---
Apple Releases Multiple Security Updates
from us-cert.gov
Original release date: May 16, 2016
Apple has released security updates for tvOS, iOS, watchOS, OS X El Capitan, Safari, and iTunes. Exploitation of some of these vulnerabilities may allow a remote attacker to take control of an affected system.
Available updates include:
tvOS 9.2.1 for Apple TV (4th generation)
iOS 9.3.2 for iPhone 4s and later, iPod touch (5th generation) and later, and iPad 2 and later
watchOS 2.2.1 for Apple Watch Sport, Apple Watch, Apple Watch Edition, and Apple Watch Hermes
OS X El Capitan v10.11.5 and Security Update 2016-003 for OS X El Capitan v10.11and later
Safari 9.1.1 for OS X Mavericks v10.9.5, OS X Yosemite v10.10.5, and OS X El Capitan v10.11.5
iTunes 12.4 for Windows 7 and later
Users and administrators are encouraged to review Apple security updates for tvOS, iOS, watchOS, OS X El Capitan, Safari, and iTunes and apply the necessary updates.
---
About the El Capitan Security Update 10.11.5
by Ron Sharp, MAGIC *
Apple's latest OS X Update, released May 16, has nearly 70 security fixes. You can read about the specifics at this Apple webpage: https://support.apple.com/en-us/HT206567.
In addition, this update also fixes a Spotlight search issue for high CPU consumption, and may re-index your files after the update. So if your computer seems slow after the update, give it a couple hours for Spotlight to re-index.
---
Cloud vs. Time Machine
by Ben Ryan, smalldog.com
One of the most common questions I receive as a Mac technician is: "Should I back up my data using Time Machine with an external hard drive, or using iCloud?" The answer is not a simple one. Both methods have different advantages and disadvantages.
When you back up your data using Time Machine, you are copying it from your computer to an external storage device that you own. Often, this device is located in the same physical location as the computer itself. If the device is a hard drive, it has the potential to randomly fail or become damaged by a fall or an impact. When you store your data into your iCloud account, you are sending your data away to be stored on a server in one of Apple's data centers, hundreds or thousands of miles away.
Deciding on a backup strategy is similar to deciding on where to store your money. Using iCloud is like storing your money in a bank account, and using an external hard drive is like storing your money under your mattress. If your money is in a bank account, it is guaranteed to be safe no matter what happens to you or your home. If your home is destroyed by a fire or a natural disaster, your money will remain in the bank account. However, if the bank fails or goes out of business, which has happened before (pretend the FDIC does not exist for this analogy), your money will be lost. If your money is stored under your mattress, you are guaranteed to keep your money no matter what happens at the bank or anywhere else. However, if your home is destroyed, the money will be lost.
The matter can be further complicated by issues like the fact that iCloud does not automatically back up all of the data on your computer, and is therefore not a true backup solution. If you use iCloud Photo Library, your pictures are automatically backed up, but everything else needs to be manually stored in the iCloud Drive folder on your Mac, so if you forget to save a document there, it is not backed up. Also, with only 5GB of free storage, this can fill very quickly and you will likely need to pay a monthly fee for additional storage. Finally, if you forget your iCloud password, and are unable to reset it at iforgot.apple.com, you can lose access to your data.
Keep in mind, the more important your data is, the more backups you should keep of it. Using iCloud and Time Machine together is even better than using either one.
---
Drop Pop
by Don Mayer, smalldog.com
I am always amazed at the number of customers that still have AOL email accounts. What is even worse is that they are usually POP accounts and these customers are managing their email on multiple devices. I don't mean to trash AOL too much, but if you are still using an AOL email account you should change. AOL just doesn't work the way the rest of the world does, especially when it comes to handling attachments in email.
When you read an email message on your iPhone and delete it, do you have to trash it again when you check mail on your Mac or your iPad? Or is your email kept in sync so that if you delete a message on one system, it never even appears on the other?
If you fall into the first camp, your internet service provider probably has you stuck using an email technology called POP. Conversely, if you're in the second camp, you're probably using a different email technology called IMAP. Don't worry what POP and IMAP stand for—they could be called Spot and Jane for all that it matters. What does matter is that if you're using POP to read email on more than one device, you're wasting time and effort and using old technology.
POP was designed in 1984 so that every email message would be downloaded from your mail server and immediately deleted from the server, so the only copy would exist on your Mac. But that made it impossible to check email from more than one computer, so POP's designers made it possible for a message to be downloaded but not deleted, so it could be retrieved again by another computer. But the POP server has no way of knowing that the message was transferred multiple times, so each computer that gets it sees it as a fresh message, forcing you to delete or file it in each place.
In contrast, IMAP, which came along just a couple of years later in 1986, was designed to keep all your email on the mail server itself so multiple computers could access the same set of messages. And, most important, anything you do to a message—delete, file, or reply—in your email app on one computer also happens on the IMAP server, so if you check email from another computer, your email collection reflects all those previous actions.
Fast forward to today, where you might check email with your Mac at work, with your iPhone while at lunch, and on your iPad at home. If your internet service provider is using IMAP, anything you do on any of your devices is reflected on all the rest. As an extra bonus, you can search through all your email at any time, from any device, which is great when you realize you need the address for today's meeting after you're in the car.
But some ISPs still rely on POP, and for those of you who have had the same email account for many years, even if your ISP supports IMAP, they may not have switched you over. If your email is stuck in the POP past, call your ISP and bring your email into the 21st century. If they aren't willing to help, remember that you can always use your free iCloud email account instead or sign up for a free account with Gmail or Yahoo.
For those who are shaking your heads because you don't want some IMAP server in the cloud to hold the only copy of your precious email, rest assured that it doesn't have to be that way. By default, Apple Mail downloads a copy of every message and keeps it locally on your Mac too, so even if something bad were to happen in the cloud, you'd still have your local copy and your backups of it.
Life is too short to waste time dealing with the same email messages on multiple devices. Computers and smartphones are supposed to make things easier, not harder, so if you're not already using IMAP for email, do yourself a favor and switch Now!
---
Other Space in OS X
by Ethan Kellogg, smalldog.com
A frequent question that I get from customers is, "Why does my Mac have x GB of 'Other' data?: where 'x' can range from 0 GB to 100 GB or more. "Other" space in the About This Mac Storage tab is defined by Apple as a "category to count any files that aren't recognized as one of the other listed file types (audio, movie, photos, apps, backups)." This may include items such as system caches, app plugins, certain media files, file types not recognized by Spotlight, and more.
"That's interesting and everything, but how do I free up some of that 'other' space?" you might ask. Well, I'm glad that you did ask! One thing you can try first is to rebuild the Spotlight index. The "Other" storage may not have been updated in a while, and may not be correctly reporting how much data of each type is currently on your Mac. To rebuild the Spotlight index follow these steps:
Open System Preferences and click Spotlight.
Click on the Privacy tab.
Drag Macintosh HD (or whatever your OS X startup disk is called) into the box. Click OK to confirm.
Select the disk that you just added, and click the - button in the bottom left.
Quit System Preferences. Spotlight will now reindex your startup disk.
If you now bring up Spotlight (press Command-space bar or click on the magnifying glass in the top right corner), and start typing something, such as s-a-f-a-r-i, you'll see a blue bar that says "Indexing…". Wait a few minutes for it to finish indexing, and check the Storage tab in About This Mac again. See if the Other storage changed at all. If it looks better now, great! If it still looks the same, then tune in next time for further suggestions on how to manage Other storage.
---
Apple's Retina Display - What is it?
by Don Mayer, smalldog.com
You've seen the term in Mac names—iMac with 5K Retina display, MacBook Pro with Retina display, MacBook with 12-inch Retina display and so on. But what is a Retina display, and why should you care? The short answer is Retina displays are high-resolution screens on which graphics are extra sharp and text is super crisp.
First off, a little background. The LCD screens used in Apple's displays use a grid of "pixels"—the smallest possible dot whose color can be controlled—to create all the text and graphics you see. The first Mac needed 72 pixels in each direction to draw a 1-inch square, giving it a pixel density of 72 pixels-per-inch (ppi). Thanks to manufacturing advances in screen technology since 1984, the iPhone 6s Plus screen can fit a stunning 401 pixels into each inch. As pixel density goes up, the pixels get smaller. With a 72 ppi screen, it's easy to see each individual pixel in a character, and the higher the pixel density, the harder it becomes to pick out separate pixels.
When Steve Jobs unveiled the iPhone 4 in 2010, he said that for a screen that's held 10 to 12 inches from the eye—about the distance at which many people hold their iPhones—the human eye can't resolve individual pixels if it's about 300 ppi. At longer distances, it becomes harder to discern small details, so most people won't be able to pick out pixels on a screen viewed at arm's length, such as an iMac display, if it's about 220 ppi.
A "Retina display," then, is any screen whose pixel density is high enough that someone with 20-20 vision cannot see individual pixels at the standard viewing distance used for that device.
For the Mac, the necessary pixel density for a Retina display is about 220 ppi. Larger iPads have a pixel density of 264 ppi, and the iPad mini checks in at 326 ppi. From the iPhone 4 through the iPhone 6s, pixel density stayed at 326 ppi, but the iPhone 6s Plus upped it to 401 ppi. The tiny Apple Watch screen is about 330 ppi.
Practically speaking, a Retina display looks better than a non-Retina display. Put a 27-inch iMac with 5K Retina display (218 ppi) next to a non-Retina 27-inch Thunderbolt display (109 ppi), and the difference will be noticeable, particularly with text. If you suffer from eyestrain, reading on a Retina display will likely be easier and less tiring, since the words will be clear and crisp, without any of the fuzziness on the edges that you see on lesser displays.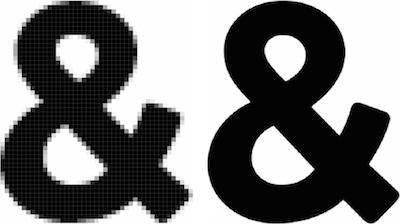 Happily, there are few decisions to make when it comes to Retina displays. All recent models of the iPad, iPhone, iPod touch, and Apple Watch have Retina displays, so you're good there. In the Mac world, however, not all MacBook models have switched, and Apple still sells some non-Retina iMacs and the non-Retina Thunderbolt Display. Plus, not all Macs can drive an external display that would be equivalent to a Retina display, even if Apple were to update the Thunderbolt Display to Retina. So if you're buying a Mac now and there's a choice between a Retina and a non-Retina option, be sure to compare them in person before deciding. My guess is that soon all Apple displays will be Retina Displays.
One last thing. It's important to realize "Retina display" is an Apple trademark. So you won't see any other manufacturers talking about their products as having Retina displays.
---
Reconditioned Macs - A cost effective solution
by Robert Elphick, MAGIC *
from Macworld
Get a certified Mac at a fraction of the price than new at OtherWorld Computing
Members of MAGIC sometimes ask whether it is possible to get a new or recent Mac without paying for a new one. There are several places that offer reconditioned Macs at lower than new prices.

MacWorld recently reminded ud of one of them where a reliable service and good quality product can be obtained. Find it at MacSales.com.
---
---
Apple's Newest Technology Could Eliminate Autocorrect Error Embarrassment Forever
by Troy Thompson, idropnews.com
It happens all too often: we find ourselves in a hurry, forced to quickly and haphazardly type a text message or email, and then we rush to send it out — most of the time without even double-checking the correspondence for any signs of inaccuracy. From punctuation (in some instances), even to the out right misspelling of complete words, some of us have learned unfortunately, a lot of those misspelled words end up being Autocorrected to the farthest thing from what we meant to say.
Of course, Apple's iOS software keyboard is one of the best around, boasting a multitude of text correction, replacement, and even punctuation quick fixes — not to mention, it features all of those cool settings to help expedite and minimize the typing process as a whole. However, it's a general rule of thumb that we always have a room to grow, right? There's always ways to build upon and improve certain frameworks in our lives — even when, on the surface, they seem nearly foolproof.
Well, some good news, we think, is that Apple appears to have officially hopped aboard the innovation bandwagon, once again — as one of the Silicon Valley tech-giant's more recent patents has been revealed, outlining, in vivid detail, a new method by which Autocorrect fails may soon become a thing of the past.
The patent describes a process by which iOS would be able to highlight certain words or phrases (presumably so errors appear more obvious) to help the end recipient to see what has been corrected.
"The system will not display the original text message, but instead will highlight the words that Autocorrect replaced. In a way, this is the phone's way of taking responsibility for the possible misunderstandings from the text. It could also save a lot of time and back-and-forth explanatory dialogue that happens when a hurried sender types and sends messages without double checking" according to Tech Times.
While most smartphones already feature a system whereby certain misspelled words are underlined for the sender to see, Apple's latest vision is of a completely refined system, by which any incorrect words are highlighted to give the recipient a better, more pronounced idea of what is spelled wrong and where it can be found in the text.
The whole concept sounds a bit like the 'Tracking Changes' feature in Microsoft Word, doesn't it? Well, that's because it is. However, unlike Tracking Changes, iPhone will intelligently learn from your typing algorithms to suggest word replacements for anything misspelled.
We really don't understand how, or even why, Apple decided to have this process patented. And we certainly don't understand how it could ultimately be implemented. But hey, this is Apple, right? If there's anything they've taught us over the years, it's that there's always a way to innovate — even upon a concept that just seems, well, strange.
---
6 Simple Tricks to Capture Better Photos With Your iPhone
by Troy Thompson, idropnews.com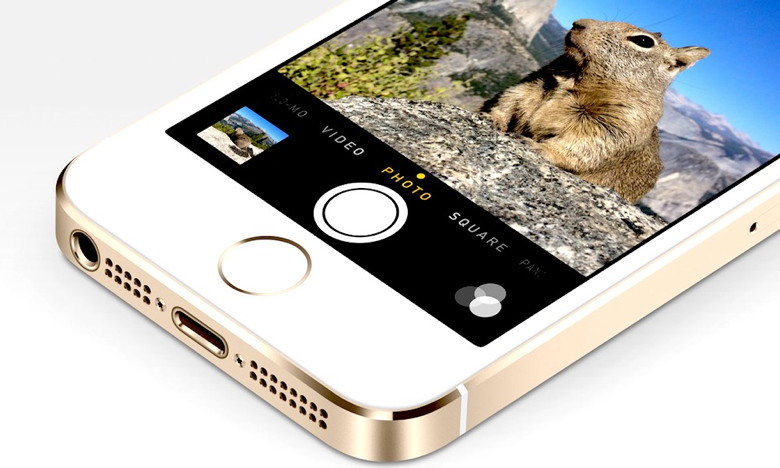 Perhaps one of your beloved iPhone's most noteworthy features is its camera. Indeed, Apple places a big emphasis on bringing some of the most robust, feature-rich cameras to the table when it unveils a new iPhone handset, year after year — and we mean that, of course, from both hardware and software standpoints.
And while Apple has a notoriety for sourcing some of the best optical hardware the world has to offer — and though the company's camera app for iOS is a powerhouse of imaging and photo editing tools, geared towards both photo novices and seasoned photography connoisseurs, alike, there's a wide-range of relatively simple action steps you can take to ensure you're capturing the best photos possible, wherever you are and whatever conditions are present there.
So, with that in mind, we've gone ahead and created this short list of our favorite (and most useful) camera tips for iPhone — so you can capture your moments in crisp, vivid detail, and edit them like a pro.
1. Clean the Camera Lens:
This may seem a bit more obvious to some than others, but our iPhones aren't particularly the most pristine instruments — namely, in the cleanliness department. The environment around us is home to a host of dust, dirt, and grime. Not to mention, our fingers are sometimes coated with oil and food particles, which could potentially make their way into the deep crevices, or fog the glass of our camera lenses. So it's important, we think, when you're getting ready to capture your experiences on camera, that you take the extra step to wipe down the lens each time. No need to bust out the Windex of course; but even a few, gentle swipes of the lens with a soft cloth is likely all it'll take to vanquish any residue that may have accumulated over the course of time.
2. Manually Adjust Exposure:
Exposure is the variable that determines how much light or darkness will appear in your photo after it is captured. And while iPhone inherently lacks the hardware to adjust this attribute manually, the handset does feature an "exposure slider." When you're getting ready to take a photo, simply tap the screen to focus, and then, from that little yellow box that appears on the screen, slide up or down using the sun-shaped icon to manually adjust the lightness or darkness qualities of your photo.
3. Use Volume Buttons to Control the Camera Shutter:
Ever notice how your photos sometimes come out looking blurry or distorted after you've taken them? That could be for a number of reasons, but perhaps most obvious among them is that — in order to take crisp, quality still photos, your camera (iPhone) has to be stick still. And let's face it: sometimes we tap the onscreen image capture button a bit too hard, don't we? Fortunately, once you've positioned your iPhone exactly where you want it, you can always press either of the up or down buttons on the volume rocker to capture the image quickly — without ever having to touch the screen.
4. Use HDR:
Also known as "High Dynamic Range," HDR is an attribute that allows you to capture three photos, sequentially — each of which contains a unique lighting exposure, and then combines those three photos to give you one that your iPhone's super intelligent camera software determines to contain the most ideal balance of light for that given photo. You can enable auto-HDR on your iPhone by simply tapping once on the "HDR" icon within your camera app.
5. Use Camera Grid:
iOS's camera grid feature is a great tool to ensure that your photos containing multiple objects or individuals within them are lined up properly. Essentially, grid lines are placed on the screen in order to quickly guide the composition of the subjects in your photos. To enable the photo Grid, simply go to Settings > Photos & Camera > and then scroll down and toggle the "Use Grid" option to on.
6. Use Editing Tools:
So you've just captured a great photo — at least, as far as you can tell. Well that's fantastic, but we all have a room for improvement, right? Whether people or products, we can always make changes to things that will effectively enhance their quality and characteristics. Which is why, with iOS version 9.0 or later, Apple's Photos app on iPhone contains a myriad of photo editing tools from basic color and light balancing, to red eye reduction, blemish retouching, and more. After you've captured a photo, simply tap the small photo thumbnail located in the bottom corner of the camera app > tap Edit from the upper, right-hand corner of the options toolbar, and then make any necessary edits to the photo as you see fit.
---
How to Get Photos off of Your iPhone or iPad and onto Your Computer Without iTunes
by Troy Thompson, idropnews.com
Apple's mobile devices are notorious for being limited in terms of what content can be transferred from them, to your computer, and in what way. In comparison, for argument sake, most Android handsets feature microSD card compatibility, which makes it easy as it'll ever be to transfer files to and from — by simply popping the card out of the device, and inserting it into the corresponding card clot on your computer (though sometimes an SD adapter is required for that).
Yet both iOS and Android feature the same fundamental ability that enables you to connect a handset to your laptop or desktop computer via USB, and manually extract files, photos, digital media, etc.
In terms of photographs, in particular, however — regardless of whether or not you own a Mac or PC, once you connect your device via USB, your computer will be able to recognize the iPhone, iPad, or iPod Touch, as a camera. This useful utility allows you to easily save photos stored on the device to your desktop or laptop hard drive.
It's actually pretty easy, as I mentioned, regardless of your software platform — but there are distinct differences between Mac and PC, nonetheless, so both methods are fully outlined below for your enlightenment.
Mac
Start by simply connecting your iOS device to an open USB port on your computer with a Lightning cable.
Once connected, the Image Capture utility should launch within just seconds. If the program doesn't open automatically, however, you can always open the Image Capture utility manually by opening Finder from your desktop > selecting Applications from the favorites menu > and then opening the Image Capture program.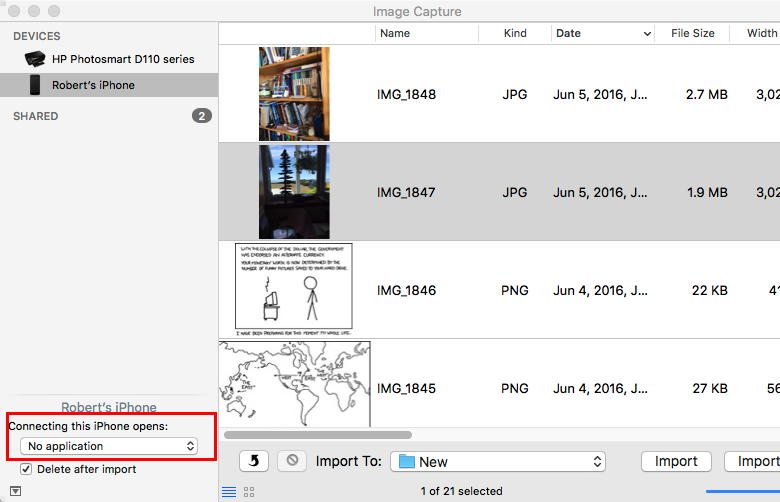 Wizard Note: Note that I set the bottom left (in red) to "No Application" to stop Photos (or any other graphics application) from opening every time I plug in the iPhone or other iDevice.
You can then browse your iOS device's photo library from your Mac, multi-selecting images by clicking and dragging the blue select indicator (as shown in the photo above), and then deciding which folder you want the photos to be saved to on your Mac. Finally, select import; or, if you want to save the whole gallery, select Import All.
PC
Connect your iOS device to your PC via Lightning/USB, and then wait for the Windows Autoplay utility to open — from which you can import photos and videos either via Windows, or Windows Live Photo Gallery.
Once the subsequent import menu pops up, you're given the option as to whether or not you want to tag any of the photos you want to download — but this is an optional step, and won't effect the quality or content of the photo(s) themselves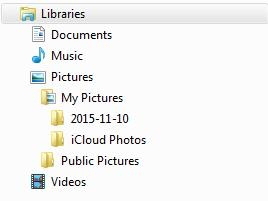 Apple already supports TouchID payments in mobile apps such as Target and Best Buy. But not everyone is going to install a specific retailer's app just to buy a printer or some bedsheets. Supporting Apple Pay through the web would help for those kinds of one-off purchases.
You're also given the option to delete the photos from your iOS device after the import is complete.
In the last pop up menu, you'll notice the Windows stacked folders menu located at the farthest-most, left-hand side of the page — and from there, you should see the new folder into which your imported images have been saved.
---
Clean Up Web Articles on Your iPhone with Safari's Reader Mode
by Neil Gonzalez, wonderhowto.com
Clean Up Web Articles on Your iPhone with Safari's Reader Mode.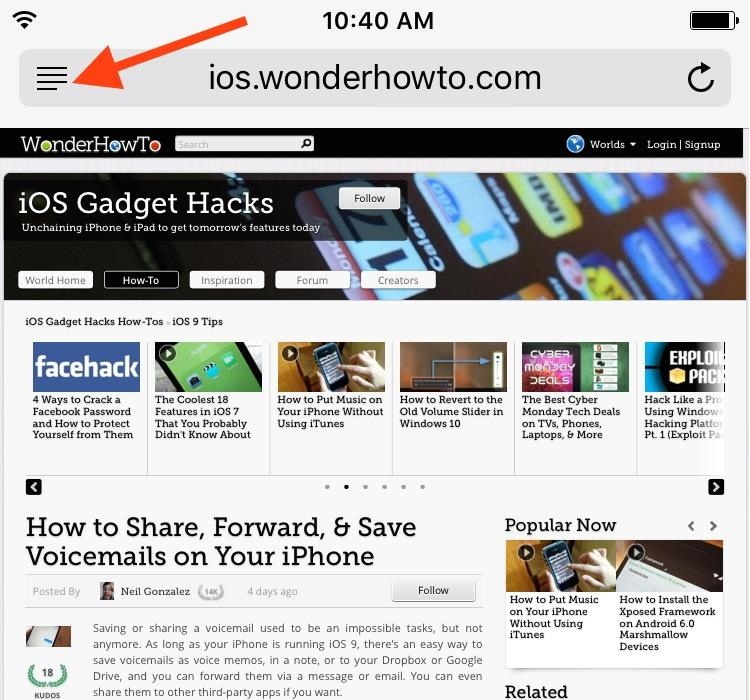 Many websites are crowded with ads, pictures, and other irrelevant content that make it harder than necessary to read a simple article on your iPhone. In many cases, you have to zoom in just to get a better view of the text you're attempting to read—unless the webpage blocks zooming.
While you can always save the article for later (when you're on your laptop or tablet and it's easier to read), there's a better, more immediate solution. Just enable Reader mode in Safari for a simple read-friendly layout with tools that allow you to personalize the experience the way you want it.
How to Enable Reader Mode
When it's time to read an article on a site like WonderHowTo.com, all you have to do is tap the Reader mode icon located to the left in the address bar, opposite of the Refresh/Request Desktop Site icon on the right.
After enabling it, you'll immediately see a more minimal layout with only the pictures and text that matter. All of the advertisements and extra webpage fluff should be gone for the most part, which provides a smooth read.
How to Customize Reader Mode
While we've had Reader Mode in Safari for iPad, iPhone, and iPod touch for some time now, what we didn't have was customization options. Well, iOS 9 changed that, adding a few personalization options so that it's even easier for you to read webpages on your device.
Tap the aA icon to the right of the address bar to open the customization preferences. With these tools, you can change the color of the background, adjust the text size, and choose a different font.
Reader mode may not be something I use regularly, but I definitely appreciate it when viewing a webpage with a confusing layout and/or tons of ads. The "find" feature still works in Reader mode, so if that's something you use often, you'll be glad to know you can still use it on a cleaner interface.
---
Backing Up Your iPhone
by Emily Dolloff, macworld.com
We spend a lot of time talking about how important it is to back up your computer, but we do not spend a lot of time talking about how important it is to back up your iPhone or to check and see what is actually backing up on your iPhone. For many users, the iPhone has become their primary resource for communication and organization, myself included.
There are two primary methods of backing up your iOS device. You can back up to iTunes or you can choose to use the iCloud. By default, Apple almost seems to prefer and suggest that iCloud back up be your primary and preferred option for backing up your iPhone. iCloud backup for most users is probably the most convenient method because it happens without your having to do much of anything once it's set up. To set up, make sure your phone is connected to WiFi, then click on settings then general followed by iCloud and lastly Backup. From here all that you need to do is ensure that iCloud Backup is turned on, but there are a few hidden catches to be aware of.
Just turning on iCloud Backup is not enough to ensure that you are in fact backing up your important information. You must also go into settings and then iCloud and toggle on what you want to sync and back up via iCloud including your pictures. If you do not go in and manually toggle over all the options you would like to back up, like photos, contacts, calendars etc then you can risk discovering that you are not backing up all that you thought you were backing up. Another key and often overlooked factor when it comes to iCloud backups is storage space. By default all users get 5GB of free storage space. 5GB is plenty of storage in most cases for calendars, contacts, and notes. However, if you plan to also back up your photos you will find that you will quickly run out of space. Luckily it's very easy to get additional storage. You can upgrade to 50GB of storage for just $.99 a month.
One downside of using the iCloud for photo backup is that it's not always clear what photos are backing up to the cloud, many users assume that all of their photos are backing up when in fact on some or perhaps no photos at all are going to the cloud! The best way to ensure your photos are backing up in the cloud is to actually log into your iCloud account. If your photos are correctly backing up to the cloud you will see the photos icon in your iCloud account. The first time you go to open up your photos it will take a few minutes for the library to set up and sync, but after that your photos should all load instantly. You can also check the rest of your information and data as well. Anything you have toggled on to back up to the cloud on your phone should also appear in your account. I always suggest browsing through from time to time just to make sure that things are working as they should.
Wizard Warning: You do remember that nothing is safe in the cloud, right? My phone has all kinds of confidential information on it - yours probably does too. I use iTunes for my backup.
---
by Penny Holland, MAGIC*
---
Today a man knocked on my door and asked for a small donation towards the local swimming pool, so I gave him a glass of water.
I changed my password to 'incorrect' so whenever I forget it the computer will say, 'Your password is incorrect.'
Artificial intelligence is no match for natural stupidity.
I'm great at multi-tasking - I can waste time, be unproductive, and procrastinate all at once.
If you can smile when things go wrong, you probably have someone in mind to blame.
Doesn't expecting the unexpected mean that the unexpected is actually expected?
Take my advice - I'm not using it.
I hate when people use big words just to make themselves sound perspicacious.
Hospitality is the art of making guests feel like they're at home when you wish they were.
Television may insult your intelligence, but nothing rubs it in like a computer.
I bought a vacuum cleaner six months ago and so far all it's been doing is gathering dust.
Every time someone comes up with a foolproof solution, along comes a more-talented fool.
A computer once beat me at chess, but it was no match for me at kick boxing.
Behind every great man is a woman rolling her eyes.
Ever stop to think and forget to start again?
There may be no excuse for laziness, but I'm still looking.
Give me ambiguity or give me something else.
He who laughs last thinks slowest.
Is it wrong that only one company makes the game Monopoly?
Change is inevitable, except from a vending machine.
The grass may be greener on the other side but at least you don't have to mow it.
I like long walks, especially when they're taken by people who annoy me.
I was going to wear my camouflage shirt today, but I couldn't find it.
If at first you don't succeed, skydiving is not for you.
If tomatoes are technically a fruit, is ketchup a smoothie?
Money is the root of all wealth.
No matter how hard you push the envelope, it'll still be stationery.
---
Latest Virus for retirees

I thought you would want to know about this e-mail virus. Even the most advanced programs from Norton or McAfee cannot take care of this one. It appears to affect those who were born prior to 1955. Symptoms:
1. Causes you to send the same e-mail twice.
Done that!
2. Causes you to send a blank e-mail!
That too!
3. Causes you to send e-mail to the wrong person.
Yep!
4. Causes you to send it back to the person who sent it to you.
Aha!
5. Causes you to forget to attach the attachment.
Well well!
6. Causes you to hit "SEND" before you've finished.
Oh, no not again!
7. Causes you to hit "DELETE" instead of"SEND."
And I just hate that!
8. Causes you to hit "SEND" when you should "DELETE."
Oh No!
IT'S CALLED THE "C-NILE VIRUS".
---
If you have any pictures, cartoons, or jokes that might be appropriate for this fantastic publication, please send them to Penny at
---
---
Security of Public Infrastructure in the Age of IoT and Ransomware
by Alexandra Gheorghe, macworld.com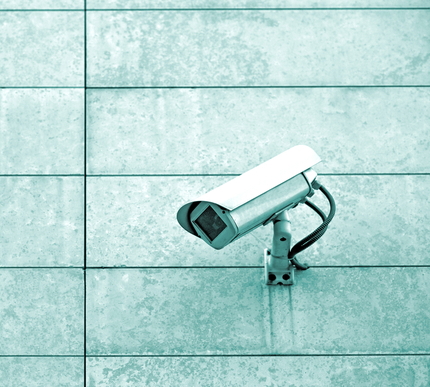 Stuxnet gave the world a grasp on how real and devastating cyber-security risks in critical infrastructures can be. In the era of industrial IoT and increasingly complex cyber-threats, attacks on public infrastructures, particularly in the energy sector, are becoming frequent.
Critical infrastructure such as electric and water utilities are being temporarily shut down as ransomware plagues corporate systems, causing hours of downtime. The health industry has also fallen victim to these cyber-extortion techniques.
What are the risks?
The risks go beyond operability, financial losses and credibility. Cyberattacks on industrial systems can cross the line into threatening human lives.
"Whether it's a dam in Rye Brook, or our power grids, our financial institutions, our water systems, or our online networks, these parts of our infrastructure are at risk and are under assault like never before, and we need to do more about it," US Senator Charles E. Schumer said after Iranian hackers breached the Bowman Avenue Dam near Rye Brook, New York and gained control of the floodgates.
Recently, a German nuclear power plant in Bavaria has admitted that its systems are riddled with malware. In 2015 a hacker managed to enter the systems of a nuclear power plant in South Korea.
However, securing vital systems from multiple attack vectors is a serious challenge that requires joint efforts from international organizations, the private sector, the civil society and, especially, governments. It also presents a set of unique difficulties.
Sophistication of attacks
Cyber-threats are expanding in every way - from attack frequency to scale, sophistication and impact severity. The rate of code vulnerabilities found in dated, internet-accessible software also shows no signs of abating.
"A wide variety of threats ranging from Advanced Persistent Threats (APT), to sophisticated and common malware [are] found in the ICS environment," the ICS-CERT reports. "Other incidents in the water and commercial sectors involved Internet-facing systems with weak or default credentials."
For instance, Black Energy was a malware toolkit developed to infect Ukrainian power authorities. It overwrites system data to control manual functions such as modifying temperature controls and turning pumps on and off at wind turbines, power transmission grids, oil and gas pipelines. Its goal was to sabotage critical parts of an industrial control computer's hard drive.
Crypto-ransomware that leverages clever engineering techniques is also on the rise. Almost 10% of ransomware-infected emails sent globally target German users, according to cybersecurity provider Bitdefender.
Compliance
As more IT systems running critical infrastructure organizations connect to the public Internet - such as Industrial Control Systems and SCADA applications - new laws and national cybersecurity strategies are becoming mandatory.
Infrastructure operators must apply state-of-the-art measures to prevent unauthorized access to their technical systems and secure them against data breaches and other incidents, including outside attacks. Otherwise, they can face fines of hundreds of thousands of dollars. But not all organizations are ready to comply -- their current spending may not meet the demands of the new regulations.
Overconfidence
Despite the increasing number and severity of attacks targeting critical infrastructure, technology and security professionals remain confident in their cyber defenses, studies have shown.
Cyber forensics
Global security executives' trust in their organization's cyber preparedness is sometimes unfounded. As proof, most attacks in recent headline-grabbing security incidents were under way weeks or months before initial detection. More than once, the vectors for attack could not be determined because the systems lacked detection and monitoring capabilities. In other cases, engineers did not even know if the problem was caused by a cyber-attack.
Sharing information
Sharing network and defense information with other organizations in the same industry or a national or international agency is often the missing piece of the puzzle. Critical infrastructure operators often loathe disclosing information for fear of damaging their reputation or risk of punishment by the government. But operating in a silo does not help cybersecurity.
In a nutshell, businesses operating public or private infrastructures that want to enhance cyber-security can start by:
Deploying anti-malware software where possible
Preventing unauthorized access to secure locations
Applying application whitelisting to prevent unauthorized applications from running
Deploying a breach detection system
Enabling a USB lockdown on all SCADA environments to stop malware from physically entering the environment
Deploying basic security measures in between network segments, such as firewalls/IPS.
---
Evil Emails
by Robert Elphick, MAGIC*
Another selection of emails that are up to no good. Never click on anything in an email that is even only slightly suspicious. Macs are only vulnerable to malware that you invite in by clicking on the links or zip files in these emails.
---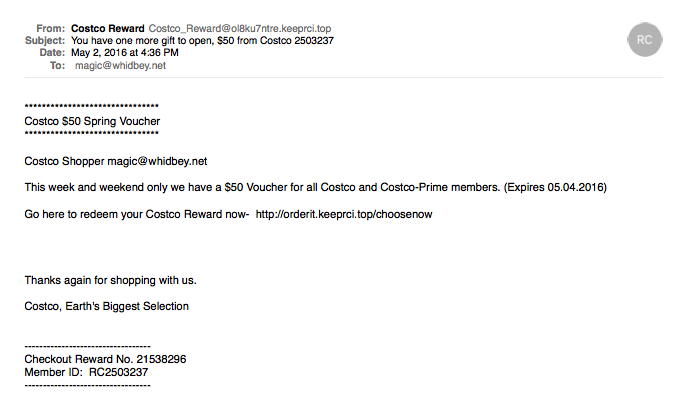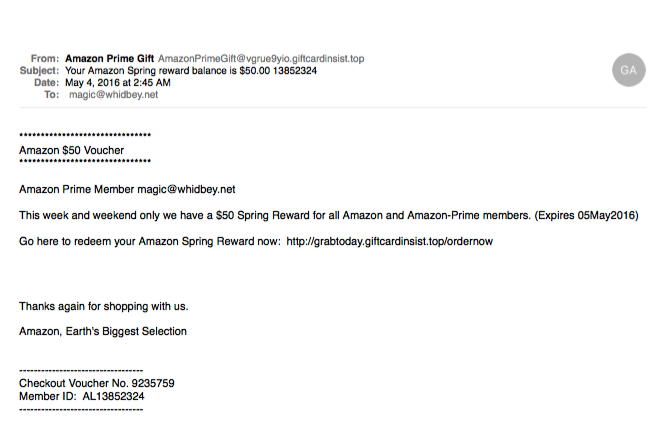 Some emails get through because of padding that is added after many blank lines. The padding contains many real words but they have nothing to do with the subject. This is to confuse the scam filters used by the internet providers. Here is an example from the bottom of the email above:
---
Apps and Extensions, make it easier to read web articles
by Ron Sharp, MAGIC*
I was searching a boat load of articles for the MAGIC newsletter when I decided to find an extension that made it easier to read the news without the all the ads and videos and other stuff. With the Firefox browser I used an extension called "Reader." It works great. After a web page loads, just click the the Reader button on the toolbar and you get just the article text. It's really nice and neat. But I've switched back to using Safari because Firefox is such a resource hog, consuming a lot of memory.
Safari has it's own Extensions page, but unfortunately the search doesn't work very well on it. I typed "Reader" into the search box and nothing comes up. I tried a bunch of search words with little success. I did finally find an extension that removes ads called "Adamant." It works pretty well but not like reader. This extension always removes the ads, no button on the tool bar to turn it on or off. My issue with that is that advertising pays for these websites to exist, so is it wise to eliminate ads altogether?

So I did a little more checking and found that Safari already has a built in "reader" function. Under the Safari "View" menu, there is the "Show Reader" option, or keystroke Shift-Command-R. You can also just click the "Reader" Icon in the URL window. It works much like the Reader extension for Firefox, unfortunately it doesn't work with all websites, and you have to be on an article page, not just a search or home page.
Well, anyway, now that you know about browser extensions, you can search for all kinds of interesting "Add Ons" as Firefox calls them. You manage Safari Extensions with the Extensions tab in Safari Preferences. Also, see the article in this newsletter about a "reader" option with Safari on iOS, iPhone and iPad; "Clean Up Web Articles…" Now then, lets move on to other apps.
Switching over to iOS now, everyone knows about the "App Store" app on your iPhone and iPad. And, I assume everyone has quite a few apps downloaded. But I wanted to mention a few that you might find interesting. The first one is called Super Vision that one of our MAGIC users turned me on to. It's a great magnifying glass app. You can change the magnification, scroll the image left and right a ways, lock an image, and take a snapshot of a magnified image. It'll even activate the camera flash for more light.
Next is an app called Net Analyzer. If you want to test the strength of your wireless signal at different spots in your house, this is a nice app to use. It'll pick up wi-fi and cell signals.
Another app is an iOS browser called Opera Coast. It works quite differently than say your typical desktop browser, but I think it's designed well for touch screens. You have to try it a while to learn it, but I like the way it swipes back and forth between pages, tap a button to scroll through thumbnails of all the open pages, then swipe upward to delete a page. You can also set your background image for the home and bookmark screens. I like it.
The three apps I mentioned are all free, but there is an advanced version of Net Analyzer that can be purchased.
---
MAGIC, the Macintosh Appreciation Group of Island County, serves people who use Macintosh computers, software and peripherals. Our goal is to share information and get answers to questions to make us more productive with our use of technology. Our monthly meetings give us a chance to discuss computer problems and share ideas with other Mac users, feature speakers on specific topics, and to keep apprised of Apple news.