Newsletter
October 2016
Newsletter Editor:
In This Issue:
MAGIC MUG News
Software Updates
News, Information and Stories (OS-X)
iPhones, iPods, iPads, Apple TV and AppleWatch (iOS)
By The Way
* Indicates author is a member of MAGIC
---
Meeting information
Date
19 October 2015
Time
4:00 to 6:00 p.m.
Presentations:
•iPad with Bethany
• OS Sierra - a review with Robert
• Q and A with Robert
Location:
Unitarian Universalist Congregation of Whidbey Island (see map.)
Suggested Donation:
$2 to offset room rental.
Do not forget to bring your used ink cartridges.
MAGIC will dispose of them for you and make some change for the group.
---
Minutes of the September 21, 2016 Meeting
by Penny Holland, MAGIC Secretary*
The monthly meeting of MAGIC, held at the Freeland Unitarian Congregation Meeting House, was called to order at 4:00 by President, Robert Elphick. About 20 people attended the meeting.
PRESENTATION
Today's presentation by Robert Elphick was on Solving Problems on the Mac; Where do you go, Who do you ask? He also presented an addendum on the new iOS 10 .
What do you do when your computer goes bad? Robert warns us to be sure to backup frequently so if a problem occurs you will not lose data.
The first place to go is the MAGIC website. At this site is a Tricks/Tips page. When you first get to the website, click COMMAND-F on your keyboard to get to a search engine that will search that page. (Hint: This search works on any web page!) Type "revive" in your search engine window and you will find the topic REVIVE A DEAD MAC. This leads you to a set of things you can do to try to revive a dead mac.
First press the on/off button to be sure the computer is really turned off. Hold the button down for about ten seconds.The "revive" section shows a page full of actions you can take; a list of keys to hold down while you try to start up your computer. For instance, holding down SHIFT during a startup will cause the computer to start up without starting all the login items that are usually turned on automatically when the computer starts up normally. If your computer seems to work okay in this mode, there are directions as to how to disable those problem startup items.
Going through the list of startup/revive actions, you will find many other suggestions, such as Zapping the PRAM, Startup Mode (Command S), Recovery Mode, etc. The best thing you can do is to PRINT this list of fixes and keep it in a safe place before you have a problem, because if your computer won't start you will not be able to get to this page on the internet very easily.
There is also a DIAGNOSTICS page in Tricks/Tips on MAGIC's site that you can use if your computer needs diagnostics. This will help you find problems in places other than the hard drive. Your computer needs to be running in order to do this. And it's also a good idea to do this diagnostics check once in a while even if you don't think you are having problems.
Robert also pointed out that on the Tricks/tips page has many other help issues. You are encouraged to go through this list occasionally and see what you can learn.
OTHER PLACES TO GO FOR MAC HELP:
If you don't know how something works, you can go to Apple and ask questions. Note on Apple Forums look at how many points the person has; the more points the more good answers that person has given.
Robert showed the button on the MAGIC page called MENTORING. Note that we have people spread around the island who have various degrees of ability and expertise in solving Mac problems.
SOME NOTES ON OS UPDATES AND UPGRADES iOS10 is the newest operating system by Apple for iDevices. There is also a new OS upgrade, called Sierra, coming for the Mac computers, however It does not work on some of the older devices and programs. For instance, Apple says they will soon not support iWorks 09. For instance a document ending in .cwk is an old word processing document. These documents can still be opened using the older version of Pages 4.3. Go back and find all the .cwk documents you have and convert them to the newest Pages document version you can. (Robert can get you a copy of this old version of Pages from him if you need it.) Robert says to avoid the upgrading to "Sierra" until further notice from MAGIC that it is working for us.
iOS10 is the latest operating system for Apple's devices. Robert demoed this by connecting his iPhone 6 to the projector. He showed some minor changes that are included in this new system. There are some changes to Messages; and now messages can be handwritten and even animated. Check the App store to find new apps related to Messages. Siri does a lot more things now, such as controlling fitness apps. The Calendar is now connected to the Map App. The 3D touch has been expanded, so that the pressure of your touch is also noted. Also Apple has done some things for accessibility. Robert hit the home button three times to show how it will magnify text greatly. (You have to turn this capability on in your settings.) The old program Numbers no longer works in iOS10, and Robert says he thinks that some of the new changes are now less friendly than they used to be.
Q&A - led by Robert Elphick
Q. How does one get rid of that unwanted program, MacKeeper, if it's still on the Mac?
A. Get a copy of AppCleaner, I think it's still free. Open the AppCleaner and then drag and drop your unwanted app there and it will find all other related items. When you press DELETE it will get rid of all the files related to the application you dropped onto AppCleaner.
Q. What if you keep getting emails from an unwanted party such as MacKeeper?
A. Label it JUNK and put it into the trash. Also look at the bottom of the email and see if in tiny letters it says UNSUBSCRIBE. Click on this and tell them you want to unsubscribe. Some people worry that clicking on Unsubscribe will tell the company that you do exist, but Robert says that they already know that because your email from them didn't bounce back.
Q. Should we move forward in iOS 10?
A. Yes, the only caveat is to watch out for the iWork problem we mentioned earlier today.
Q. Occasionally when I'm on the internet with an iDevice I lose wifi connection. Sometimes this happens 4 or 5 times in a row. What's happening?
A. As far as I know this is not a problem with the iPad. Talk to WhidbeyTel. It may be something to do with the way your iPad talks to your router. If your Mac works fine on your wifi, you should go to Whidbey Tel or talk to A-TECH. (Gary said he has a similar problem and he got an extender to help the problem. These cost about $40.)
Q. My computer was recently upgraded to El Capitan and I can no longer get to my address book.
A. It's probably there somewhere. Possibly still somewhere in one of your libraries, or it might have been sent to iCloud. We can most likely find it on a backup disk. Since you live in Greenbank check with A-TECH.
Q. In doing the various startup steps described in the presentation earlier, does it matter if you are in capital letters or lower case?
A. It shouldn't make any difference.
Q. I took all my photos on my phone and uploaded them to the cloud because I was running out of memory on my phone. When I went back and checked my phone after removing the photos I had even less free space than before.
A. Moving the photos to the cloud doesn't delete them from the phone. It puts them into a folder called DELETED PHOTOS, still on your device. We have a copy of the favored iPhoto version but have not tested it on Sierra to see if it will still work. We still like iPhoto better than Photos! [Addition: The deleted photos are automatically removed after 1 month. Also, If the photos were uploaded in any other way than turning on Photo Library in iCloud then it will copy the photos and not remove them from the phone. If Photos Library was turned on then the photos will be uploaded to iCloud but left on the phone as thumbnails which take up much less space. When you click on a thumbnail then the full size photo is displayed from the cloud. The process for uploading all your photos may take days. So check your memory after a few days.
Q. Storage is a problem.
A. In November we will talk about how to deal with the problem of too many things on the hard drive. One idea is to run Onyx to clean things up. Come November for more ideas.
Q. What is the iCloud Drive. Can I turn it on?
A. iCloud Drive acts like an external hard drive. I personally don't like to use the cloud, but in a business situation, it is a good way to share documents, and other things. You get a certain amount, 5 to 10 Gigs, on iCloud. You can buy more Cloud space later if you want. If you do use the Cloud, don't put anything you want to keep secret, or any personal information, on the cloud. To stay OFF iCloud, leave it in the OFF position. The only thing I turn on is "FIND MY IPAD OR IPHONE." This will help you locate it if it gets lost or stolen. Note: any time you stream data between devices it goes through the cloud. I use a cable to connect my devices and share data that way, then it does not go onto the cloud.
BUSINESS MEETING
Classes: Upcoming classes for beginners on HTML and CSS offered for people who want to build their own website, will be taught by Robert Elphick. Classes will be held at Au Sable/Pacific Rim Institute, beginning on November 23rd. Check out the MAGIC website for details and to apply. Participants are encouraged to bring Macs.
Gary McIntyre gave the treasurer's report: We have, as of Sept. first, $7086.78 in our bank account
The meeting was adjourned at 5:50.
---
MAGIC Moments
MacMall Account
MacMall is an online source for Apple products and Apple related peripherals. They have figured out that I am a regular customer and often shop for MAGIC members and so they have granted me a business account with possible "special deals". So if any MAGIC members wish to buy any Apple related hardware, please let me know and I will see if we can get you a good deal. MacMall are generally cheaper than Apple and other suppliers.
Classes
by Bethany Kennedy, VP Education *
Here are the dates for the upcoming "Building Websites with HTML" classes.
Wednesday, November 23rd 1PM - 4PM
Wednesday, November 30th 1PM - 4PM
Wednesday, December 7th 1PM - 4PM
Limit 10 people but there are still openings.
These classes will teach students to use HTML, CCS, and Javascript to build or maintain websites. Any text editor can be used to produce the code but we recommend the free TextWrangler available from BareBones or at the App Store.
Swaps and Sales
Don't forget to check out the swap page of this website. There is a nice 27" iMac on there now.
Volunteers Please
I am still looking for a few good people to help with some easy tasks that will also increase your knowledge substantially. Tasks include:
Check out all the links on the Links page of the Website
Check out the Tricks/Tips page for obsolete material
Check the Software page for updates and obsolete references
Check the Hardware page for updates and obsolete references
Check the mentoring page and contact the mentors to find out what expertise they would like added to their listing so that members will be able look up mentors by expertise and experience.
Pick any one (or more) and help your club and learn some new stuff!
Note: This Software Update section of the newsletter lists the most relevant Apple updates. Not all updates are listed for all products. Additionally, I'll add other pertinent updates on occasion.
iOS 10.0.2
from Apple
OS 10.0.2 fixes bugs and improves the stability of your iPhone or iPad. This update:
Addresses an issue that could prevent headphone audio controls from temporarily not working
Resolves an issue that caused Photos to quit for some users when turning on iCloud Photo Library
Fixes an issue that prevented enabling some app extensions
For a list of improvements from iOS 10.0 go to this Apple webpage.

macOS Sierra review: Mixing iOS with OS X to make a better Mac
by Roman Loyola, macworld.com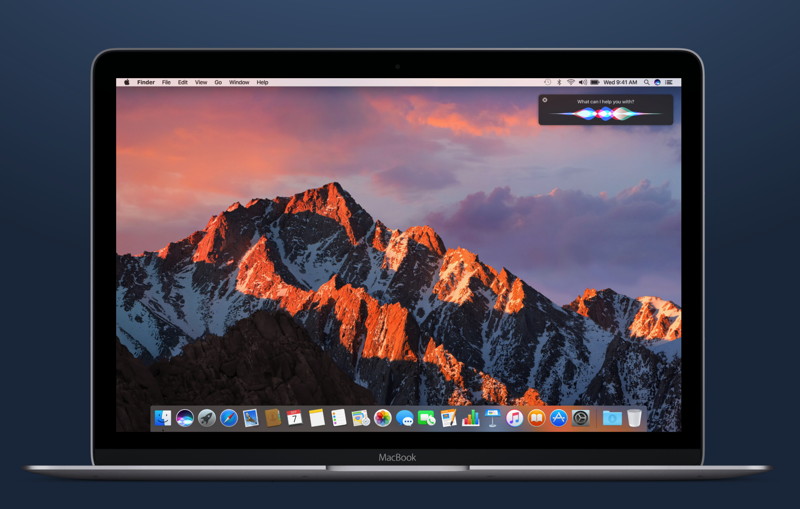 With Sierra, Apple takes advantage of its entire ecosystem to the benefit the Mac.
With macOS Sierra, Apple, as with previous versions, integrates even more features that were introduced in iOS, the operating system for the company's mobile devices. But Sierra doesn't just add features found in iOS, it also does more to make your Mac and your iOS devices work together. Considering that nowadays, most people's primary computers are iOS devices, it's fitting that macOS Sierra does more to cater to those users' needs.
Before we dive into Sierra, let's address the main question: Should you upgrade? First, you need to determine how compatible your Mac is. The older the Mac, the more likely a feature won't work. You can check a list Macs compatible with macOS Sierra. (Apple also has information on what features are available based on region and language.) Checking this first may answer the upgrade question for
---
Multiple Apple IDs just leads to multiple problems
by Kirk McElhearn, macworld.com
Why can't Apple help its users manage and consolidate Apple ID accounts?
I'd like to start with a brief test. All those who have more than one Apple ID, please raise your hands.
Now look around you; if you're in a group of people who use Apple products, you'll see a lot of hands in the air. And if you're not, well, you can lower your hand now...
If you've been using Apple products for a while, you may have multiple Apple IDs. One might be a user name, and another an email address. Or you may have set up one Apple ID for the iTunes and App Stores and another for your personal data, such as your email and other iCloud services. (And this is fine; Apple even explains how to do it.)
Some people may have set up a second Apple ID because, for some reason, they couldn't access the account with the first one, and simply gave up. Or they used an email address they no longer use, and created a new Apple ID with a more current address. In either of these cases, they cannot download apps or media purchased with the older Apple ID.
Back in 2013, I wrote about problems with Apple IDs. One of the issues I mentioned was the merging of multiple Apple IDs, and I pointed out that Tim Cook had replied to a user by email, back in 2011, that Apple was working on this. Five years later, there is still no way to merge Apple IDs. Is it too hard to set up a website where people can enter multiple Apple IDs and passwords and have them linked into one?
There is a problem if you use more than one Apple ID for purchases. If you want to go back to grab a movie you bought with an older Apple ID, you may find yourself in a pickle. When you enter an Apple ID and password on a device, that device becomes "associated" with a given account. And if you want to switch back, you may not be able to. As Apple explains:
"Depending on when you associated your device with your Apple ID, you might need to wait up to 90 days to associate the device with another Apple ID."
And good luck sorting out all your authorized devices...
Here's another common situation. Alice and Bob set up house together. Alice has one Apple ID, and Bob, who Alice convinced to switch from Android and Windows, has another. They share a MacBook Pro on which they buy movies, apps, and more. But they maintain separate user accounts, to keep their documents separate, so they each have access to their own email and contacts, and so they can each sync their iPhones using iTunes.
Each user has their own iTunes Library, and after Alice set up the new MacBook, and created a user account for Bob, he logged into that account and signed into the iTunes Store. He downloaded some apps, and then logged out. When Alice logged into her account, she found that she could not access any iTunes or App Store purchases, and was told that she needed to wait 90 days. Because the device got associated with Bob's Apple ID when he signed in. Even though they have separate user accounts on the Mac, and separate iTunes libraries, it's the device that counts, not the user accounts.
Apple's solution to this problem is Family Sharing, which is confusing, "comes with its own risks," leads to problems with iCloud Photo Library, and with other Apple services.
But for Alice and Bob, it's too late; they're stuck waiting 90 days, unable to access all their purchases. Or they give up and buy what they need all over again. And perhaps that's what Apple really wants.
---
Redesigned MacBook Featuring OLED Touch Bar Expected to Be Announced This October
by Tyler Toner, idropnews.com
Apple introduced the iPhone 7, iPhone 7 Plus, and Apple Watch Series 2 at an event in California earlier this month. It appears as if Apple isn't done with big hardware releases for 2016 just yet. A new report published by MacRumors claims that Apple will update the MacBook Pro line, which will be ready to ship "sometime in the second half of October."
Back in May, KGI Securities analyst Ming-Chi Kuo, who has garnered quite the reputation for his stellar track record in predicting the future of Apple products, predicted that Apple would update the MacBook Pro line "sometime in the fourth quarter" of this year. In his research note, Kuo also mentioned some of the features to be expected in the new line. According to Kuo, the new line will, of course, be "thinner and lighter" with upgraded internals, and will replace the current magnetic MagSafe connector with a USB-C port for charging, with several additional USB-C ports for peripherals. Kuo also claimed that Apple would include Touch ID support which is rumored to be built into the power button, and a customizable, OLED touch-sensitive bar that would replace the row of function keys.
Rumors of Touch ID support and the OLED touch bar have been reiterated by several sources since Kuo published his research note, with alleged component leaks showing space for the touch bar above the keyboard. Several rumors claim that the touch bar will feature a row of touch-sensitive buttons that will allow users to customize, re-arrange, and replace to suit their needs. The touch bar will also reportedly feature context-sensitive functionality, with the controls on the bar changing depending on what app is currently open.
The MacRumors report claims that Apple will be ready to ship the new MacBook Pro models after macOS 10.12.1 is finalized, with a beta version seeding next week. The new macOS software, the report claims, will be essential to the MacBook Pro release, as the OS contains the software to control the new touch bar. Apple has ostensibly been adding code to support the touch bar in previous macOS 10.12 betas - a reference to a "Function Row" was found in the code for Apple's Pages word processing software in a previous beta, likely referring to the touch bar.
According to the MacRumors report, Apple is also looking to release updated MacBook Air models with USB-C ports, as well as new iMacs with AMD graphics chips. In addition to the updated Mac lines, apple is also "reportedly working with LG on a new 5K external display to replace the discontinued Apple Thunderbolt Display." A timeline, however, for when users can expect to see the new MacBook Air models, iMacs, and display wasn't mentioned.
---
Apple's new macOS Sierra fixes over 60 security flaws
by Tyler Toner, idropnews.com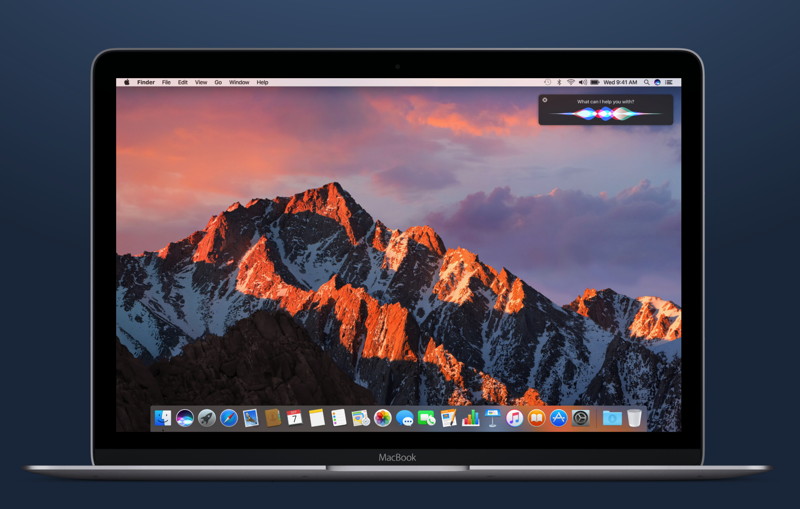 Apple launched its newest operating system, macOS Sierra 10.12, on Tuesday, Sept. 20 and aside from new and interesting features, it has a large number of important security fixes.
The new OS patches 65 vulnerabilities in various core and third-party components. Some of these vulnerabilities are critical and can result in arbitrary code execution with kernel privileges.
Flaws that allow local applications to execute malicious code with kernel or system privileges were fixed in Apple's HSSPI support component, AppleEFIRuntime, AppleMobileFileIntegrity, AppleUUC, the Bluetooth stack, DiskArbitration, the Intel Graphics Driver, the IOAcceleratorFamily and IOThunderboltFamily, the S2 Camera, the Security service and the kernel itself.
A vulnerability patched in the WindowsServer could also be exploited by a local user to gain root privileges.
Aside from these flaws, which require an attacker to have local access through an account or application, Apple patched vulnerabilities that could allow for remote attacks.
For example, a flaw in the audio component could be exploited remotely to execute arbitrary code, while a kernel vulnerability could allow an attacker to remotely trigger a denial-of-service condition. A flaw in the Apache web server could be exploited remotely to proxy traffic through an arbitrary server and another one in the Kerberos v5 PAM module could allow attackers to enumerate accounts.
In addition to macOS Sierra 10.12, which is available as an update for OS X El Capitan 10.11.6 on supported devices, Apple also released Safari 10 for earlier OS X versions. This Safari release also fixes 26 vulnerabilities, many of which could be exploited through malicious web content to achieve remote code execution.
Apple will continue to release security updates for OS X El Capitan and OS X Yosemite, even if users don't upgrade to macOS Sierra. However, OS X Mavericks is likely no longer supported.
---
How to use iCloud Drive's new Desktop and Documents access in macOS Sierra
by Tyler Toner, idropnews.com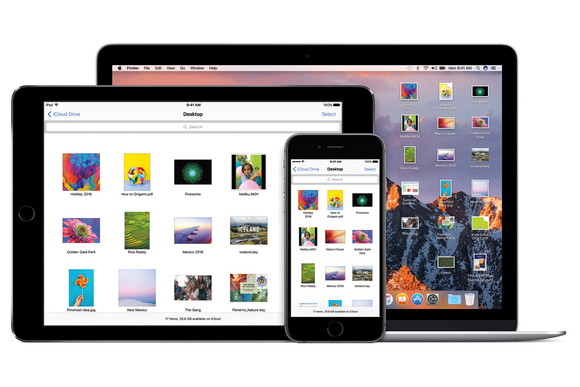 With this new feature, files saved to the Desktop and in Documents are automatically saved your iCloud Drive.
With macOS Sierra, iCloud Drive has the ability to automatically save files saved on your Desktop and in your Documents folder to the cloud. Apple says these are the places where most files are saved, so this feature will be very useful for anyone who uses multiple devices.
If you want to rely on this feature, make sure you have enough iCloud Drive storage space. All files saved to Desktop and Documents count against your iCloud Drive storage allocation. For example, if you have 1GB worth of files in your Mac's Documents folder and you want to save it to iCloud Drive, your allocated storage will take a 1GB hit. Apple provides 5GB of free iCloud Drive storage per Apple ID, and it may not be enough. Here are the prices for iCloud storage upgrades:
5GB: free
50GB: $1 per month
200GB: $3 per month
1TB: $10 per month
2TB: $20 per month
Apple has instructions on how to buy more iCloud storage.

Wizard sez: Remember what I said about clouds?
---
How to create a bootable macOS Sierra installer drive
by Roman Loyola, MacWorld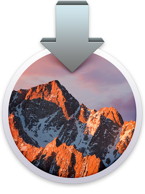 Apple uses its App Store to distribute its software, like new Mac operating systems. It's convenient, but sometimes it can take a while for a download to finish. And if you have multiple Macs, it's inefficient to download the new OS to each and every Mac.
That's why I like to make a bootable external drive for the sole purpose of installing the Mac operating system. When I need to tend to a bunch of Macs, it's much faster to use a bootable drive instead of going to each Mac, launching the App Store, searching for the operating system, downloading it (after entering my Apple ID), and then running the installer.
watchOS 3 guide: 15 essential tips to transform your Apple Watch
by Leah Yamshon, Macworld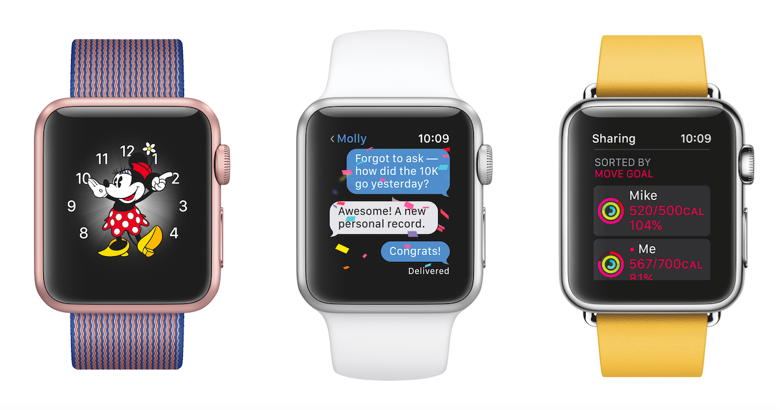 A whole new Apple Watch experience
Apple made the Apple Watch faster with the September release of two new models, the Series 1 and Series 2, which both have powerful dual-core processors. But if you bought an Apple Watch when it launched last year and don't feel like buying a new one, installing watchOS 3 will go a long way toward making your old device feel new.
There are big changes like a brand-new function for the side button, which now pulls up an app dock that launches your most-used apps seven times faster than in watchOS 2. This will completely change the way you interact with your watch. Then there are small tweaks, like automatic run-pausing for workouts, a new way to send messages in the form of Scribble, and activity-focused watch faces to keep your eye on the prize—three closed rings, of course.
---
Apple keeps track of all the phone numbers you contact using iMessage
by Oscar Raymundo, macworld.com
Apple has shared data from its server logs with police.
In the wake of an FBI investigation, Apple mounted a high-profile campaign on behalf of its users' privacy. But it turns out our privacy is still being compromised.
Apple keeps a log of everyone you try to contact using iMessage, according to a leaked documented. These logs contain personal contact information, including phone numbers, and are stored in Apple's servers for 30 days before being deleted. Furthermore, Apple has shared these server logs with police after being compelled by a court order, according to the leaked document obtained by The Intercept.
Apple has exalted iMessage for its end-to-end encryption, meaning that the contents of the messages cannot be accessed anywhere else outside of the iPhone. But Apple is storing contact information and metadata every time an iPhone is used to send a message. Apple acknowledged sharing certain data from its server logs with police.
The company sent the following statement to The Intercept:
"In some cases, we are able to provide data from server logs that are generated from customers accessing certain apps on their devices. We work closely with law enforcement to help them understand what we can provide and make clear these query logs don't contain the contents of conversations or prove that any communication actually took place."
So, how are these logs created in the first place? Every time you send a text on your iPhone, the Messages app pings the Apple servers to check if the recipient is a fellow iMessage user. Apple keeps a log of all these queries, including the phone numbers or contact information of the parties involved (iMessage can be linked to an email address), date, time, and IP address.
Apple stores this information on its servers for 30 days, even if the recipient turned out not to be using iMessage (in other words, they're a green bubble). It's unclear how often these queries are re-triggered. According to The Verge, they "don't happen every time a message is sent, but... they do occur on a regular basis."
Why this matters: Even though Apple admitted to storing contact information and keeping track of every time your iPhone sends a query to its servers to check for iMessage compatibility, Cupertino has made it very clear that a query does not prove that a conversation actually took place.
The query to Apple's servers is initiated right after you finish typing a phone number into your Messages app, but the query is completed—turning the phone number either blue (iMessage) or green (default SMS)—without you having to send or even type an actual message.
Phone companies comply with similar court orders all the time, sharing metadata and call logs, so this new information simply means the iPhone is on par with other smartphones. However, Apple has a reputation as a staunch guardian of users' privacy—the company has been very clear as to why it won't share certain information, but should be just as transparent about the information it does share.
---
Say goodbye to Apple's third-generation Apple TV
by Caitlin McGarry, macworld.com
It had a good run, but the 4-year-old third-generation Apple TV is being quietly phased out. Apple confirmed that it was discontinuing the set-top box in an email to staffers obtained by 9to5Mac.
The move isn't surprising. The fourth-generation Apple TV released last year was a dramatic re-envisioning of Apple's plans for television, even if its long-rumored streaming service fell apart in the 11th hour, according to reports at the time. The now year-old model features its own App Store, with the older TV's channels rebooted as apps you can download from a store (as opposed to channels automatically downloaded to your home screen), and a Siri remote for summoning content with your voice. It also supports games, though the fourth-gen TV isn't intended to be used primarily as a console.
Does the move signify Apple's plans to release a rebooted Apple TV soon? Possibly. It's unclear exactly what features Apple would incorporate in a new device that can't be added to the fourth-gen model, though rumor has it the company is working on an Amazon Echo rival. That device could take the form of a set-top box with Siri baked in.
The impact on you at home: You can still buy a refurbished third-gen TV from Apple for $59, or a brand new version of the model from Staples for the same price, but Apple hasn't said whether it plans to support the older device with software updates. The third-gen model was last updated in February with security fixes. The fourth-gen Apple TV starts at $149, or $129 for a refurbished model, and you can bet that Apple will push out tvOS updates for years.
---
Exclusive Video Review: iPhone 7 and iPhone 7 Plus
by Rex Chamberlain, idropnews.com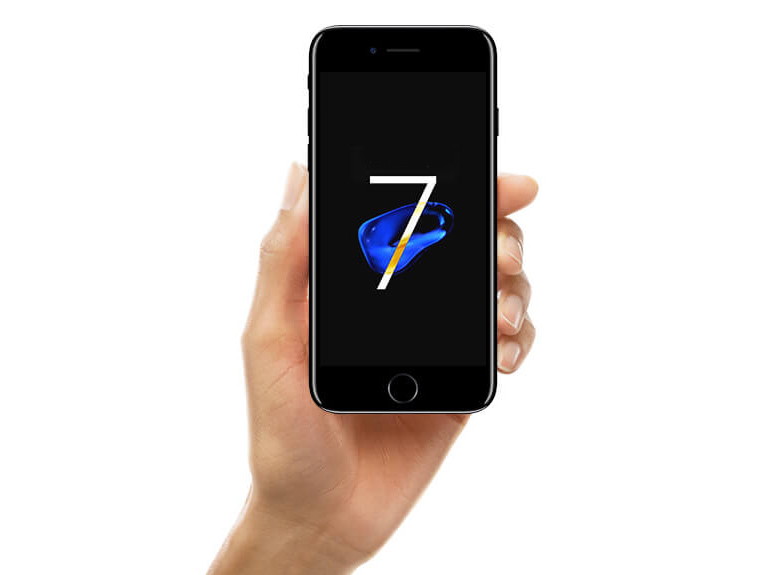 Apple has finally taken the wraps off of the iPhone 7 and 7 Plus and luckily for you, we've secured one of each of them. In this video we'll dig deep into everything you need to know about the devices' newest and greatest features.
New Design
The iPhone 7 and 7 Plus feature a refined design. The overall look and feel is near identical to the 6 and 6s line. The only noticeable differences are the antennae bands have been moved and the camera is cut out from the same unibody piece of aluminum. Also, the headphone jack is gone, but I bet you knew that already.
The other design news is the new color options. There is no Space Gray iPhone 7 or 7 Plus option. It has been replaced by two new color options, a matte and a glossy black finish Apple labeled Black and Jet Black respectively.
Reimagined Home Button
A redesigned Home button sits in its familiar location on the iPhone 7 and 7 Plus, however, it will no longer physically click. Instead, the new Home button is solid state, pressure sensitive, and will feature Taptic feedback.
Water and Dust Resistance&hellips;Finally
Even though iPhones have continued to become more water resistant over the years, Apple has never made note of that fact during a keynote. The iPhone 7 and 7 Plus are IP67 certified, and Apple spent time on stage touting this feature. What this means is the new iPhones can withstand being submerged in up to one meter of water for 30 minutes.
Camera
It's no surprise the cameras on the iPhone 7 and 7 Plus were upgraded, but the massive improvements were a bit of a shock. The iPhone 7 features a 12MP sensor with an f/1.8 aperture which, Apple claims takes in 50 percent more light than the 6s. However, the big news was all about the iPhone 7 Plus.
The iPhone 7 Plus features a dual-lens setup. Alongside the 12MP wide-angle lens is a second 12MP telephoto lens. This dual setup allows for further zoom and the creation of shallow depth of field by meshing together images taken from both cameras.
Check out the video for more of the new iPhone 7 and 7 Plus features, and stay tuned to iDrop News for all the new developments surrounding Apple's latest devices.
---
Settings in iOS 10: Every notable change you need to know
by Leah Yamshon, Macworld
Once you upgrade to iOS 10, take some time to peruse the Settings app to tweak your device to your liking
iOS's Settings app is the quiet MVP of Apple's mobile operating system: It's the place you go to when you need to get something done, and get it done your way. So whenever you update iOS on your iPhone or iPad, it pays to peruse the settings to find, enable, and configure any new features just to your liking. The biggies for iOS 10? Maps, with its plethora of new features, and Siri, since she now supports third-party app integration.
Here's a rundown of the major changes in Settings in iOS 10, as well as some key settings that didn't change, but you still might want to revisit. If you've got any questions, hit us up in the comments.
---
Apple's big plan for HealthKit would put all your medical data in one spot
by Caitlin McGarry, macworld.com
Apple is reportedly working on electronic health record software that would take all of your information and make it easier for doctors to diagnose.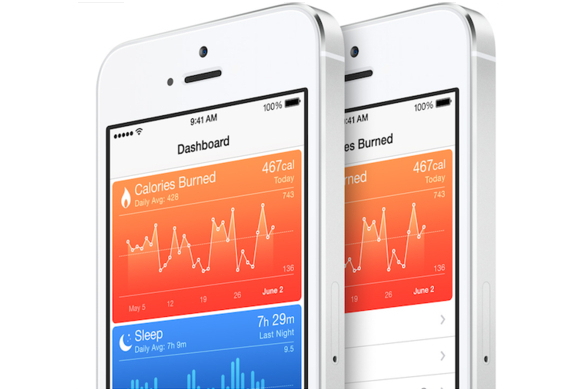 If you live in America and you've seen more than one doctor in your lifetime, you know there's no central database where all of your medical data lives. Instead, each health care provider has a separate record, and rarely are they ever merged.
Apple is reportedly working on electronic health record software that will take advantage of all the data collected from HealthKit apps and use it in more meaningful ways—like to diagnose medical conditions—and create a centralized place for all that information to live.
Part of that effort is coming from the team that made up Gliimpse, an electronic health record database centralization startup Apple acquired earlier this year.
According to Bloomberg, former Gliimpse employee and current Apple Health senior engineer Mohan Randhava described his work on LinkedIn as "building a platform, a set of application program interfaces, and a simple product that will bring what we believe will be a disruptive consumer health-care application to the U.S. for the first time."
Another part is the Apple Watch, which is outfitted with a heart rate monitor, gyroscope, accelerometer, GPS, and water-resistance up to 50 meters for advanced fitness-tracking. Bloomberg's sources say Apple is working on two new apps for the watch, one that would track sleep and one that would assess your fitness level based on your peak and resting heart rates (along the same lines as the new Fitbit Charge 2's cardio fitness score).
But Apple doesn't plan to add more medical sensors, such as a glucometer or blood-pressure sensor, to the device, because those additions would likely require certification from the Food and Drug Administration. Instead, Apple will focus on improvements on the software side to HealthKit and ResearchKit that will allow health care providers to aggregate and analyze data more quickly.
There's no timeline for those improvements, Bloomberg noted, but Apple is steadily adding to its health team and working with large research institutions and hospitals to prove its data is accurate. The company's ResearchKit initiative allows health care partners to develop iPhone and Apple Watch apps that put clinical trials in the palm of your hand or on your wrist. So far, researchers have developed apps to study everything from rheumatoid arthritis and concussions to autism and addiction.
Why this matters: While Apple's hardware has made it easier to collect health data, centralizing all of that information and making it easier to analyze is critical. Apple's commitment to privacy and its relationships with hospitals and researchers have set the groundwork for its next big play.
---
AirPods hands-on: They stayed in my ears and sounded awesome
by Susie Ochs, macworld.com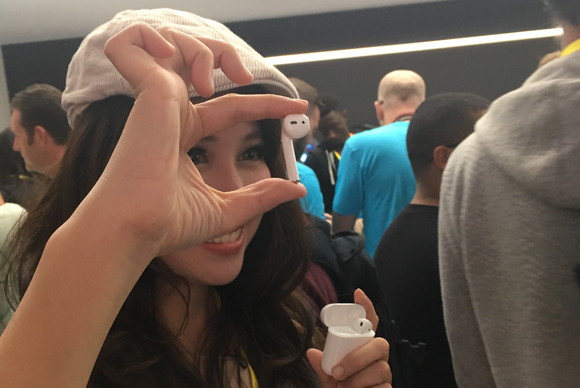 I didn't want to like the AirPods, I really didn't. But in the hands-on area after Apple's iPhone 7 event on Wednesday, I found myself dancing along in spite of myself—and the AirPods stayed put, feeling surprisingly secure. With convenient features on both the hardware and software sides, I have to admit that Apple's totally-wireless AirPods kind of rocked my world.
When they're in your ears, the AirPods kind of look like the old wired EarPods that someone snipped the wires off of. The earbud part fills your ear just as before, and a plastic stem hangs down a bit below your earlobe. They're the same general shape as the EarPods and made from the same hard white plastic.
Now, that plastic has been a deal-breaker for me for years—I hate how normal EarPods feel in my ears. They don't seem like they're going to stay put, and they simply fall out if I move my head too much. Even if they do stay in, after about a half hour, my ears just start to ache, although I don't experience the same pain when using earbuds with silicone or foam tips. Since the AirPods look so similar, I expected them to feel the same too—and I'm surprised and happy to report that I was dead wrong.
by Penny Holland, MAGIC*
---
SIGNS OF THE TIMES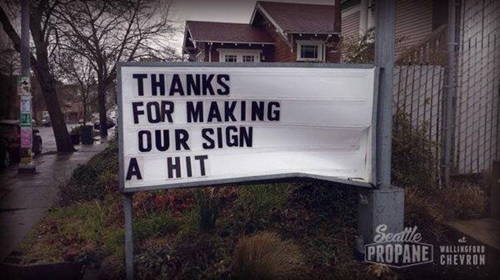 If you have any pictures, cartoons, or jokes that might be appropriate for this fantastic publication, please send them to Penny at
---
Evil Emails
by Robert Elphick, MAGIC*
Another selection of emails that are up to no good. Never click on anything in an email that is even only slightly suspicious. Macs are only vulnerable to malware that you invite in by clicking on the links or zip files in these emails.
---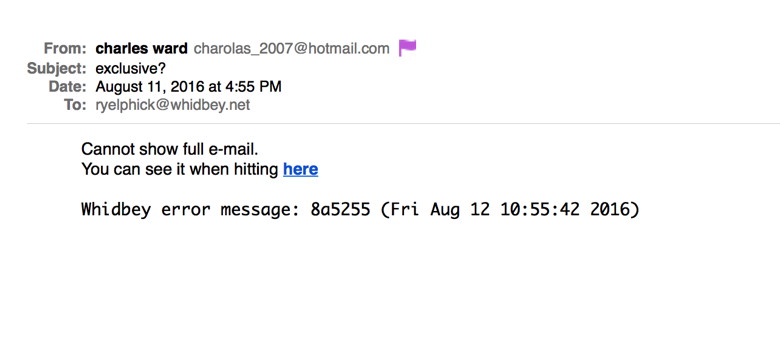 This is a false message
---
Spotify ads slipped malware onto PCs and Macs
by Ian Paul, PCworld
New Spotify subscriber perk: No malware.
Spotify's ads crossed from nuisance over to outright nasty this week, after the music service's advertising started serving up malware to users on Wednesday. The malware was able to automatically launch browser tabs on Windows and Mac PCs, according to complaints that surfaced online.
As is typical for this kind of malware, the ads directed users' browsers to other malware-containing sites in the hopes that someone would be duped into downloading more malicious software. The "malvertising" attack didn't last long as Spotify was able to quickly correct the problem.
"We've identified an issue where a small number of users were experiencing a problem with questionable website pop-ups in their default browsers as a result of an isolated issue with an ad on our Free tier," Spotify said on several threads in its support forums. "We have now identified the source of the problem and have shut it down. We will continue to monitor the situation."
Spotify's hardly the first tech company to get hit with malware in its ads.
Google uncovered malware-loaded ads from an advertising partner in April 2015, and several days before that Yahoo announced it had removed malware from its advertising network.
The impact on you at home: If you're still experiencing malware pop-up problems uninstalling Spotify appears to solve the issue; however, you should also scan your PC with an anti-malware program such as Malwarebytes—a key part of PCWorld's ultimate free security suite—just to be sure. Unfortunately, it's difficult to protect yourself from these kinds of malware attacks when they come from trusted sources like Spotify. Nevertheless, staying on top of updates for your operating system, browsers, and other programs, especially antivirus software, can help protect you from malware when it strikes.
---
New Mac Trojan uses the Russian space program as a front
by Michael Kan, IDG News Service
Security researchers have found a new Mac OS X malware that appears to be targeting the aerospace industry.
The Trojan, called Komplex, can download, execute, and delete files from an infected Mac, according to security firm Palo Alto Networks. Interestingly, the Trojan will also save a PDF document to the infected system concerning the Russian space program.
The PDF document details planned Russian space projects from 2016 to 2025, but it acts as a decoy, Palo Alto Networks said in Monday blog post.
In reality, the Trojan is a package of tools that will attempt to secretly communicate with its creators' command-and-control servers. This includes sending back data on the version, username, and process list running on the infected system. The Trojan can also receive instructions, and it will forward the results to the control servers.
To infect its victims, the Trojan seems to be exploiting a known vulnerability in the MacKeeper antivirus software, according to Palo Alto Networks. That vulnerability can cause a Mac to execute remote commands when visiting specially crafted web pages.
Victims might encounter this threat if they open a malicious link found an email.
An elite Russian hacking team known as Sofacy Group or Fancy Bear may have developed the Trojan, Palo Alto Networks added.
The security firm has said that the malicious coding in Komplex overlaps with another Trojan, called Carberp, which the hacking team used to target the U.S. government through email phishing.
"We believe that the author of Sofacy's Carberp variant used the same code, or at least the same design, to create the Komplex Trojan," Palo Alto Networks said.
It also noted that two internet domains used by the Komplex Trojan, apple-iclouds.net and itunes-helper.net, have been associated with other cyber attacks attributed to the Russian hacking group.
Fancy Bear has lately been blamed for hacking other high-profile targets, including the Democratic National Committee, although finding the true culprits of any hack can be difficult. Nevertheless, security experts call the group among the best hacking teams in the world.
Palo Alto Network said it doesn't know how many systems have been infected with the Komplex Trojan, but it has no reason to believe it's part of a widespread attack.
Wizard Sez: This article mentions MacKeeper. If you have it you should destroy it by using AppCleaner immediately. It is evil.
---
Malware to watch out for
by Tom Johnson, RAVEN Consultants and MAGIC
If you get this message, force quit Google Chrome via Command/Option/Escape. Then restart holding down the Shift key. Then restart again for a normal startup. DO NOT CALL THESE NUMBER !!!
Slow Mac?
by Ron Sharp, MAGIC*
Snap it into shape with these instructions
Is your Mac running slow? Do you get the spinning beach ball frequently? Here are a few things to put your machine back into shape. First of all, restart it. Many people leave their computers on all the time. We use them so frequently that it's an easy thing to do. That's okay, but you should at least restart it once or twice a week. "Rebooting" the computer restores the operating system that can get a little whacked out at times.
Then see what extra apps are set to start up automatically. Go to System Preferences> Users & Groups, then click the "Login Items" tab. See what is in that list. iTunes Helper application is the only thing that OSX puts there automatically. If other software is listed there, particularly if it's something you don't use or didn't intentionally install, then remove it by selecting it and then clicking the minus sign at the bottom of the list. If you do remove any item here, you should restart the computer again.
Now looking at your normal desktop see what items are on the top right side of the menu bar and in your Dock. If there are apps that are not part of Apple's OSX system and you don't use or didn't intentionally install, then quit them. You might also find those apps in your Applications Folder. You can move them to the trash to get rid of them. There will be a lot related files that should also be removed, but at least that app won't be starting up on it's own anymore. Some of the apps that you might find that you didn't intentionally install are MacKeeper, antivirus apps, and cloud storage apps.
MacKeeper isn't a particularly good application. It is very aggressive and persistent in it's ways and I recently read about a virus vulnerability within it. It is good to have an antivirus app. However, Macs still don't get a lot of viruses. I usually recommend running a virus scan once in a while rather than have it always running in the background as they will use resources. What you need to watch out for more than viruses is "malware." Watch out for clicking on the wrong thing on a website and unintentionally downloading mischievous apps and adware. Scrutinize any email that says you have a virus. They are usually scams.
If you don't have any anti virus app, you may want to get one and run it at this time. It may be a virus causing the spinning beachball and your computer to run slow.
Other things that can really slow you down are peripherals that you have connected to your computer. Using an external drive for Time Machine backups is worthwhile, but your Mac will be a bit slower when it's backing up files. If you are a diligent person, you can just plug your backup drive in.. say once a week for it to backup. Otherwise leave a Time Machine backup drive connected.
If you use Drop Box, or Carbonite or other online backup, I've found that they can really slow computers down. If it's not a constant necessity for you, my recommendation is to turn Drop Box off when you're not using it. As for online backups, if they are working okay for you then great. It's good to have some backup but if you use an online backup and a local backup then your speed will suffer.
If you still seem to have speed issues, you can open the application "Activity Monitor" and see what apps are consuming the most CPU time. If you don't see any culprits there, it's possible that your hard drive is having problems. You can use "Disk Utility" in your Utilities folder to test a hard drive.(Applications > Utilities > Disk utility) If it reports a problem, you definitely need to back it up to another drive ASAP.
The next step for a speedier machine is to improve the hardware. You can add RAM memory and replace your Hard Drive with a Solid State Drive. There are a few of us on the island that offer these services and any of the others I've mentioned, if they are beyond your comfort zone.
---
MAGIC, the Macintosh Appreciation Group of Island County, serves people who use Macintosh computers, software and peripherals. Our goal is to share information and get answers to questions to make us more productive with our use of technology. Our monthly meetings give us a chance to discuss computer problems and share ideas with other Mac users, feature speakers on specific topics, and to keep apprised of Apple news.