Newsletter
March 2017
Newsletter Editor:
In This Issue:
MAGIC MUG News
Software Updates
News, Information and Stories (OS-X)
iPhones, iPods, iPads, Apple TV and AppleWatch (iOS)
By The Way
* Indicates author is a member of MAGIC
---
Meeting information
Date
15 March 2017
Time
4:00 to 6:00 p.m.
Presentations:
• "iPad" with Bethany Kennedy
• Q and A with Robert
Location:
Unitarian Universalist Congregation of Whidbey Island (see map.)
Helpers are welcome to come early and help set up.
Do not forget to bring your used ink cartridges.
MAGIC will dispose of them for you and make some change for the group.
---
Minutes of the February 15, 2017 Meeting
by Penny Holland *
The monthly meeting of MAGIC, held at the Freeland Unitarian Congregation Meeting House, was called to order at 4:05 by President Robert Elphick. There were approximately 37 people present at the meeting.
PRESENTATION
Today's presentation was given by Ron Sharp on the topic of iCloud.
When you back up your computer onto a hard drive it is called "Local Storage." If you back it up via the internet, it is called "Cloud Storage." If you have items on the cloud you can download them onto any of your devices. Apple's iCloud is designed to synchronize your data on your devices. If you only have one computer, no other devices, there is no reason to use iCloud unless you want to back up photos.
Advantages of iCloud storage:
Backs up data from photos, music, contacts calendars, documents, bookmarks, keychain and mail (if you use Apple Mail).
Syncs data with other devices and you can access it from anywhere. Security of the Cloud:
All data is encrypted in transit. The encryption is the same as that used by financial institutions—128 bit AES. All data stored in iCloud is also encrypted except email.
Optional security for your Apple ID is called "two-factor authentication." This gives twice the security, because you have to submit a password twice. You can set up the two-step authentication in your computer's settings. If you ever wish to turn off the two-step authentication, you do so through the settings.
More info on Two Factor Authentication: For accessing your iCloud data via a web browser you will be asked to login with your Apple account password. Then, if you have two factor authentication turned on, you will get a window to enter a four digit code that will immediately be emailed or sent via text message. Once you've completed that on your own computer it will remember you so you won't have to do it again. If you're on a public computer, you check the box that says "Don't trust this computer."
Setting up iCloud and iCloud options is very similar both on the Mac and on an iOS device.
iCloud drive works like an extra folder on your desktop. You see it on your finder window sidebar, and anything you want to put on the Cloud, you simply drag it to that iCloud folder. This folder is identical on all devices. The thing that takes up iCloud space are your photos. You get 5 GB free. For a dollar a month you get 50 GB storage.
One of the iCloud Options is Photo Stream, which helps you sync your pictures to all your devices. If you want to save the Photo Stream for more than 30 days you should drag the pictures to another folder. Otherwise they go away after 30 days.
You can sync calendars on any device where you wish to use the calendar. Or you can choose to leave it off if you don't want to use the calendar on a specific device.
In the IOS device settings you can do a manual backup. If you ever have to reset a device in case of a problem, you can simply do a restore from iCloud backup. To check your iCloud storage, go to General> Storage and then iCloud Usage.
If you use Photo Sharing, you can invite people to join your albums using the portrait icon on the top of the photos window. You can invite people to just view photos, or also to post their own photos. People with non-apple products can use photo sharing if the Public Website choice is checked. When you want to invite someone to view your album, you click on the share icon (a box with an arrow pointing out of it). Family sharing enables people on different computers to share among themselves. Photo sharing works with iPhoto as well as with Photos program.
If you want to access a file in the cloud, you can use any web browser for accessing iCloud.com. Warning: Make sure you see the apple logo, or you are not in the right place. With iOS, access your data via each application rather than via web browser.
On a windows computer you can use any website browser to go to the cloud. There is also an app you can get to access the cloud with a PC.
Cost of using the iCloud:
Storage that counts toward the free 5GB: iCloud Backup, drive, photo library, mail and data from apps that use iCloud.
Things that don't count towards the 5GB are music, applications, books, TV shows, photo stream or photo sharing.
Removing data from iCloud: Watch for the question asking if you want to keep the data on your device, or if you want to delete it from your device.
NOTE from a meeting member: The program Image Capture that comes with every Mac is a handy way to manage photos and transfer them where you want to store them. If your phone and an external drive are both connected to your Mac, you can use Image Capture to move photos from the Phone directly to the external drive.
Q: On my iPhone I have iCloud turned off. How can I get rid of the questions I keep getting about setting up iCloud? A. Go into your apple account and delete it there.
Q: If two people share the same Apple ID but want to keep their messages separate, should they get different Apple IDs?
A: The easiest and best choice is to have two separate IDs.
Q: How does music get stored in iCloud?
A: Anything you buy from Apple, you can always get back, even if it's lost. Anything lost that is not from Apple, will be lost. Apple's music is automatically stored in the Cloud.
Business meeting led by Robert Elphick
CLASSES: We are going to run essential classes in March, on the 17, 22, 24, from 1 to 3. These are scheduled to be held at Trinity Lutheran Church in Freeland. Go to the building on the right side as you first enter the drive. Starting. Bethany is going to be the lead instructor. This class will be listed on the MAGIC website tomorrow.
An iMovie class will take place in May. It will be a three consecutive day class beginning May 2. There will be instruction and equipment to film in front of a green screen.
MAGIC just bought a new computer to keep up with the latest and greatest technology. This is the newest MacBook Pro. It is half as thick as the old MBP. There are 2 USB-C ports on one side and 2 USB-C ports on the other. You need adaptors to connect to the old USB equipment. Another difference is a touch strip at the top of the keyboard that changes images depending on what program you are in. The touch pad has two levels of sensitivity. If you press harder, it works like a double click. Siri is also available in the new operating system.
WARNING: Regarding MacKeeper— it is even more urgent that everyone gets rid of this program, as it is putting even more viruses onto your computer. It is easy to accidentally download MacKeeper from the internet. To find out if you have it on your computer, go to your applications folder and search for it there. and if you see it, don't just throw it into your trash. Use a program such as AppCleaner which will get rid of the app and all the other little files that are associated with it. AppCleaner is free and works very well, but be sure that you get the right version.
TREASURY: Gary McIntyre gave the treasurer's report: We have $8386.87 in our account as of January 1, 2017.
Prescott announced that there are several items at the back of the room for sale or free: black ink cartridges for Cannon printer, portable keyboard, a large extended Dell keyboard. Take a look on the way out and see if there is anything you want.
Q&A
Q: I removed and cleaned out all my cookies.. Then without doing anything I went back and looked and I had a bunch more cookies. Why?
A: Go into Safari preferences. Under Privacy you can check the box to always block cookies. Also we recommend you get et a copy of Malwarebytes a free program. It will let you know if things are working properly and you don't have malware. The downside to saying NO Cookies, is that some sites need to put cookies down, such as banks who insist that they put a cookie on your computer. Then you have to make the choice if you want to disallow cookies. The third option: ALLOW COOKIES FROM WEBSITES I VISIT is probably a good option to check.
Q: How do I delete a specific cache if I only want to turn off a specific one?
A: You use the Safari Preferences and Privacy tab, then click on "Manage Website Data" and you'll have the option to select individual websites to delete.
Q: When you are reading an article on a newspaper or magazine from the internet and you don't want to look at all the ads, and you push the button to avoid ads, will that delete all cookies?
A: No, that is only asking to show the article. It has nothing to do with cookies. This is so you can print it out without the ads. (NOTE: This button looks like a little set of parallel lines, or a block of text. It is located to the left side of the URL window.It shows when your cursor is over a text area.)
Q: What is the little curvy line on the right side of the URL window?
A: It is a Reload Button that forces the computer to reload the webpage from the server.
Q: I need a voice recognition program so that I can dictate a book into Pages. What about Dragon?
A: You already have one on the Mac. Set it up in System Preferences. (Type "dictation" into the search window because it is located in different places in System Prefs.) Then check "On" for dictation and it is also suggested to check "Use Enhanced Dictation" so that it works quickly. Once you are in a program where you want to use dictation, hit the FN key twice (lower left key on keyboard) to turn dictation on and then again double click Fn to turn dictation off. NOTE: While dictation is running you should see a little microphone icon.
Q: Can I share a DVD via the cloud?
A: If it's not copyright protected you can put it into Dropbox to share it.
Q: How do you set up multiple desktops and how do you use them.
A: Mission control on your dock allows you to use multiple desktops. (On older systems it used to be called Spaces.) Click on Mission Control.If I want to listen to music as the same time I work, that's a good use for multiple desktops. If you hit the green button at the top of a window it fills up the whole screen. IF you move the mouse way up to the top you can see the menu bar, or if you move to the bottom you can bring up the dock. When you go to Mission Control you see a list of desktops that you can jump between. It is now simple to move from screen to screen. Using 3 fingers on the track pad, you can slide 3 fingers left and right to take you between screens. The three finger swipe has to be turned on in system Preferences for Track Pad.
In System Preferences, you can choose Hot Corners (under desktop and screen saver) you can set the mouse when it moves to one of the four corners to perform different operations.
Q: How do you get out of full screen mode?
A: If you hit the green button again at the top of a window you can get out of full screen mode.
Q: In Mail is there a way to rearrange the icons at the top of a window?
A: Customize Toolbar is in the View Menu. You can add and delete items on the toolbar and move them around to where you want them to show on the toolbar.
Q: I have 3 email accounts and 3 devices, I erase emails on one device yet I find them all on the other devices. Why is that"
A: If you have a POP account, you have to delete emails off of all devices. If you have an IMAP account and delete the mail off of one device it should delete it off the other devices. (Gary said that will only work if you have them set up correctly on all devices.)
Q: If you hit BLOCK POP UP ADS will it work?
A: It helps but doesn't block everything.
The meeting was adjourned at 6:00
---
MAGIC Moments
Classes
by Bethany Kennedy, VP Education *
The ever popular Macintosh Essentials classes will run in March on the 17th, 22nd, and 24th. Details and application can be found on this page of the MAGIC website.
The iMovie classes will run in May on the 2nd, 3rd, and 4th at the Unitarian Universalist Congregation of Whidbey Island. Details and application can be found on this page of the MAGIC website.
Requests for classes in something that interests you are welcome. Please send an with your ideas or requests. Everything considered!
Whidbey Telecom Renewed Website
Whidbey Telecom have once again renewed the MAGIC website at no cost to us. As always, we are grateful that they continue to help in our efforts to provide computer education and training to the Whidbey Island community.
New MAGIC computer
MAGIC has purched a new MacBook Pro with a Touch Bar. Like all the other MAGIC equipment, this will be available for rent. Since the Touch Bar version of the MacBook Pro is expensive, members might like to use this one for a couple of days before committing. Note that Editor Ron Sharp has been using the computer and has written a Review in this issue of the Newsletter.
If you are interested in renting the computer, then contact me at
Swaps and Sales
Don't forget to check out the swap page of this website. There is a unused iPad Mini on there now.
Note: This Software Update section of the newsletter lists the most relevant Apple updates. Not all updates are listed for all products. Additionally, I'll add other pertinent updates on occasion.
Apple updates
There are no recent Apple updates for this period. However, be sure to update your non-Apple applications. If you have your applications set to update automatically you're probably good to go. If not, you should check for updates periodically. Firefox, for instance, is up to version 15.0.1 as of March 1st. Seamonkey, the cousin to Firefox, is at version 2.46.
Your iPhone and iPad should be up to iOS 10.2.1, unless you are using early models that are no longer supported.
---
Best MacBook Pro Touch Bar apps: 8 apps with Touch Bar support
by Dominic Preston, MacWorld
The Touch Bar is arguably the biggest new feature of Apple's 2016 MacBook Pro models. The slim touchscreen replaces the top row of keys on the keyboard with a selection of context-sensitive buttons, giving you a range of different functionality depending on what you're using your MacBook for. Of course, that means that the Touch bar is only as useful as the apps that take advantage of it.
Apple's core first party apps like Safari and iTunes already boast support, but third party developers will need more time to make the most of the new features. So here are some of the best apps that already have support for the Touch Bar - keep it bookmarked, as we'll update it as and when other apps add Touch Bar support. In the meantime, check out our guide to using and customizing the Touch Bar to help you get more out of it no matter what app you're using.
---
How to find frequently visited sites in Safari as icons
by Glenn Fleishman, MacWorld
Deva Seyon has a quandary about Top Sites in Safari for macOS:
When viewing the "top sites" grid, it can be either a website "picture" of the webpage or the standard icon of the website. How is it done? I can't find how to change it.
This puzzled me, as while I don't use Top Sites regularly—a page that shows your 6, 12, or 24 most frequently visited sites—I recalled this icon view, too. It turns out both Deva and I are conflating two separate, but similar features in Safari.
The Top Sites view in Safari shows thumbnails.
If you click the grid of dots in the upper-left corner of Safari, the app brings up the Top Sites page. (You can customize whether 6, 12, or 24 icons are shown via Safari > Preferences. You can also hover over a page thumbnail, and an X and pushpin icon appear in its upper left. Click the X to remove the item from appearing in Top Sites; click the pushpin to make it always appear.) But there's no option to view icons. For that, click in Safari's Location bar. After a moment, a drop-down display appears populated with icons. At the top, Safari shows the contents of your toolbar favorites; at the bottom, the most frequently visited sites. I noted that it's not a precise match with Top Sites, but this may have to do with how it sorts results.
The icons for most-visited sites appears as part of a drop-down view from the Location menu.
So that's where you find the icon view, but here's a twist that makes this particularly confusing: clicking in the Location bar while viewing the Top Sites page results in no dropdown area of icons! It feels like you're being gaslighted—you know the icons should be there, you click, and no icons. On any regular page or a blank page, clicking the Location bar produces the same icon display.
---
How to manage multiple family members' media within a single Photos library
by Glenn Fleishman, MacWorld
Heather Dowdee would like to see less of her daughter—her daughter's selfies, at least. She and four other people in her family share a single Mac to which everyone uploads their media. That copy of Photos has iCloud Photo Library enabled, syncing and backing everything up.
She writes:
The iPhones all have separate names, and in iTunes they all are separate entities. But Photos just puts all the photos together. Now we're up to 60,000 photos and when I look at my library, I don't want to see all my teenage daughter's headshots.
We tried separate Photos libraries, but it just took a few mistakes—not logging out of one—and our libraries were a mess.
You've already tried one of the most obvious ways to deal with it, which is creating separate Photos libraries and selecting them on launch. With five people, that's obviously both a pain and didn't work.
You could set up separate macOS logins so that each family members logged into their own Mac account, which was then associated with a separate iCloud account and thus a separate iCloud Photo Library. That can wind up adding a few dollars a month in cost to have enough storage for each account. (Apple offers inadequate basic iCloud storage and doesn't let families pool storage, even if you're using Family Sharing.)
In that scenario, nobody's media mingles with anybody else's, and everyone just remembers to log out when they leave the computer. You can also enable Fast User Switching (in the Users & Groups system preference pane), which allows multiple accounts to remain effectively logged.
A simpler strategy, which still requires management, is to use smart albums combined with keyword tagging. Whenever anyone imports photos and videos, they have to mark them with their name as a keyword.
First, create a keyword for each family member in the Keyword Manager:
Open the Keyword Manager (Window > Keyword Manager).
Click Edit Keywords in the lower left.
Click the + sign at lower left.
Photos weirdly deselects the new entry. Double click it to then type in the name.
Photos assigns a keystroke to the keyword, which you can double click to the keywords right to change or delete.
Repeat steps 3 to 5 for each family member.
Click OK.
mac911 smart album family heatherIDG Create a smart album for each family member.
Now you can create a smart album for each person:
Select New > New Smart Album.
Name the album some easily descriptive, like "Heather".
From the conditions line, select Keyword, Is, Heather.
Click OK.
Repeat steps 1 to 5 for each family member.
With every subsequent import, here's what to do:
Heather imports photos.
Switch to the Last Import item (show in the sidebar near the top) if it's not already selected. (Press Command-Option-S if the sidebar isn't showing.)
Select all.
Use the Info palette (Window > Info) to type Heather in the Add a Keyword section. After the first time each name is typed in, the keyword will autocomplete the next time you start typing the name into the field.
Press Return.
Now to see just your photos, you click on your smart album.
This works even if other family members aren't fully with the program so long as you tag all your own images correctly.
---
Apple's new HQ, Apple Park, will open in April
by Caitlin McGarry, MacWorld
Apple Park
In 2011, Apple CEO Steve Jobs showed the Cupertino City Council plans for his company's new campus. Six years later, Apple Park is set to open.
Apple employees will begin the process of moving to the new campus in April, and in six months more than 12,000 people will work in Apple Park.
Jobs conceived of the 2.8 million-square-foot building, which evokes a flying saucer with panels of curved glass, and Apple will honor its late founder's memory with a 1,000-seat auditorium named Steve Jobs Theater. Apple Park sits on 175 acres of land designed to be part nature refuge, part center for collaboration and creativity.
---
How to make a lasting copy of a Photos Library before cleaning it out
by Glenn Fleishman, macworld.com
A bulging Photos Library that consumes 30GB of iCloud storage has led Sante Kotturi to want to offload all their current images and videos, and start fresh. But Sante wants to store the existing media securely and for a long time.
I thought of just copying the Photos Library file in User/[me]/Pictures onto an external drive, but this runs into a problem if you try restoring it after changes to macOS Photos make the file format incompatible.

My next thought was to export all 7,000 photos and videos, and then delete all the photos. Wait for iCloud photos to sync, which will probably take the full 30 days for deleted photos to disappear.
Despite thousands of questions about Photos, no one has ever asked for advice on this particular combination of factors, so it deserves tailored set of answers.
Copying Photos Library and compatibility. I definitely see Sante's concern here. You can simply copy the library file and then, whenever you want access to it, quit Photos, hold down the Option key while launching it, and then select that copied library. However, what if Apple changes the library format so much it's unreadable in the future?
Over a several-year period, this seems unlikely to me. The Photos app can import iPhoto 8.0 and later libraries, and 8.0 shipped January 2009. That's a long span. Conceivably, Photos 1.0 and later libraries will be readable for years to come, too. Even if the library file is unreadable, you can open it as a package (Control-click and select Show Package Contents) and retrieve full-resolution original images.
Exporting all images. I'd suggest doing this as a secondary move, rather than a primary one. When you export from Photos, you have to choose between unmodified and modified media. If you choose unmodified, any edits you've made to images and videos aren't exported. If you choose modified media, you lose the full resolution of the original, especially with raw files. (You could export as two sets: one modified and one unmodified.)
Emptying the iCloud-linked library. Deleting everything isn't a bad idea, because the deletions will be synced. However, you don't have to wait. After deleting, select the Recently Deleted Album from the sidebar, and then click Delete All in the upper-right corner.
---
Managing Your Apple ID
by Don Mayer, smalldog.com
Too many times when I am helping customers I get a blank stare when I ask for their Apple ID. Some quickly look through scraps of paper while others just start guessing. You Apple ID is the personal account you use to access Apple services like the App Store, iTunes Store, iCloud, iMessage, the Apple Online Store, FaceTime, and more. It includes the email address and password you use to sign in, as well as all the contact, payment, and security details that you'll use across Apple services. So, yes it is important and you should remember it.
Setting up an Apple ID
Okay, so you are new to the Mac and want to take advantage of all that iCloud stuff, FaceTime and buy stuff at the App store. You need to set up your Apple ID. Before you run off to create a new Apple ID, consider whether it might be better to continue using one you already have. Remember that you might not be able to move data or purchases from an old Apple ID to a new one.
If you aren't sure if you already have an Apple ID, Apple can help you find it. If your email address has changed, you can change the address you use for your current Apple ID to continue using it.
You can create your Apple ID when you set up a new device or sign in to iTunes or iCloud for the first time. You can also go to the Apple ID site (https://appleid.apple.com/account#!&page=create) and select Create Your Apple ID.
Here's what you need:
A valid email address to use as your Apple ID username.
A strong password.
Your date of birth.
Three security questions and answers to verify your identity and a rescue email address. You can also use this information to reset your password.
It really doesn't work well to have multiple Apple IDs and they cannot be combined after the fact so be careful to only set up one that you will use for a long time. Managing your Apple ID Things change. You may have to change your email address, you may want to change your password or payment method. You can do all this at the Apple ID Account page ((https://appleid.apple.com/#!&page=signin). Here you can:
Update your Apple ID email address to make sure it's an address that you use frequently.
Change your password to help maintain the security of your account.
Manage your payment information to keep your payment method or billing address up to date.
Add additional email addresses to help people find and communicate with you on Apple services like FaceTime, iMessage, Game Center, and Find My Friends.
See and manage the devices that you're signed in to with your Apple ID.
Setting up an Apple ID without a Credit Card
If you already have an Apple ID and want to remove your payment method it is easy. You can choose to remove the payment method for your existing Apple ID after you have signed in to the iTunes Store, App Store, or iBooks Store. You won't be asked for a payment method again until you make a purchase.
If you are just setting up an Apple ID you can do so without a payment method. On a iPhone, iPad or iPod touch follow these steps:
Open the App Store app, iTunes Store app, or iBooks app.
Choose any free app, song, video, or book.
Tap iOS Get button next to the item, then tap again to get it.
When you're asked to sign in with an Apple ID, tap Create New Apple ID.
Follow the onscreen instructions. When you're asked for payment information, choose None.
After you enter your information, you're asked to verify your Apple ID by email. You must verify your Apple ID before you can begin using it. It is a little bit different if you are setting it up on your Mac.
Open iTunes, then go to the iTunes Store.
Scroll down and find the country or region flag in the lower-right corner of the window. If it's not the flag of the country or region where you live, click it and choose your country or region.
From the menu in the upper-left corner, choose Music,TV Shows,bApps, or Books.
Download a free song, TV episode, app, or book. To find free items, look under Quick Links on the right side of the iTunes Store window for any link that includes the word "free." When you find a free item, click Get beneath its icon.
When you're asked to sign in with an Apple ID, click Create Apple ID.
Follow the onscreen instructions. When you're asked for payment information, choose None as the payment type.
After you enter your information, you're asked to verify your Apple ID by email. You must verify your Apple ID before you can begin using it. Protecting your Apple ID
Make a strong password, use uppercase and lowercase, numbers and letters and not your dog's name
Reset your security questions to make sure they're easy for you to remember but hard for others to guess.
Add a rescue email address. If you forget your password or the answers to your security questions, your rescue email address will help you regain access to your account.
If you haven't already, set up two-step verification or two-factor authentication to add an extra layer of security to your account.
Sharing your Apple ID
DON'T.
Your Apple ID should not be shared with anyone else. It provides access to personal information including contacts, photos, device backups, and more. Sharing your Apple ID with someone else means you are giving them access to all your personal content and may lead to confusion over who actually owns the account. To share iTunes & App Store purchases, photos, a calendar, and more with someone else, try Family Sharing, iCloud Photo Sharing, or other easy-to-use sharing features.
---
Removing MacKeeper Part II
by Christopher Breen , macworld.com
I recently provided instructions for removing the MacKeeper app from your Mac, along with its component parts. But for some, that's only a piece of the puzzle. This question is typical of the follow-up email:
But how do I stop MacKeeper notifications from popping up in the Safari and Chrome browsers and asking me to install it?
The first thing I'd suggest you do is remove any MacKeeper-related cookies in your browser. In Safari this means opening Safari's preferences, clicking the Privacy tab, and then clicking the Manage Website Data button. Search for mackeeper in the sheet that appears and there's a good chance you'll find a cookie for mackeeper.com. Select it and click the Remove button. Vow to never visit the site again.
Wizard Sez: If you have MacKeeper destroy it. It is Evil.
---
A third-party screen repair won't void your iPhone warranty
by By Caitlin McGarry, Macworld
Taking your iPhone to any place but an Apple store or Apple-authorized repair shop for a screen fix used to automatically void your warranty. That's apparently no longer the case.
According to an internal memo circulated to Apple retail stores and published by 9to5Mac, iPhone repairs that would be covered by your device's warranty will still be covered, even if you had your screen fixed by a third-party shop. There's a caveat, though: If there are signs that the third-party repair work caused damage to your iPhone, or if the repair is related to the display, you'll have to pay the out-of-warranty price for repair at an Apple store or authorized repair shop.
Apple has become a little less strict about screen repairs over the last year. Back in September, the company slashed the cost of a cracked screen fix from $79-$99 (depending on which size phone you have) to $29 under the AppleCare+ insurance program. Third-party repair shops usually charge between $100 and $150 for a new screen, or you can try to DIY a fix for $40-$100. Apple made the 2-year, $129 AppleCare+ program more attractive by making it cheaper to fix a cracked display
But now at least you won't be punished for foregoing AppleCare+ and going the third-party route. It's unclear exactly why Apple has become more lenient about its customers going elsewhere for repairs. Perhaps the company hopes that it can point to its screen repair leniency when fighting "right to repair" legislation in states like Nebraska, which would require device manufacturers to be more open about how users can fix their devices.
---
New 12.9 and 10.5-inch iPad Pro models may ship in May or June
by Leah Yamshon, MacWorld
Spring is just around the corner, which means we're likely getting close to another Apple event—and the rumor mill is starting to churn. As first spotted by MacRumors, Japanese site Mac Otakara recently claimed that Apple will host an event in March with its new iPad Pro lineup in the starring role.
From now until then, rumors about that lineup will swirl, and we'll collect them all here and add our two cents, right up until the moment the new models are unveiled onstage.
What's the latest?
The rumor: Previously, we've heard that Apple will expand the iPad Pro to four sizes, including a 7.9-inch version (the same size as the iPad mini), the current 9.7- and 12.9-inch versions, and a new 10.5-inch size. On Friday, MacRumors reported on a DigiTimes claim that the 10.5- and 12.9-inch models could ship in May or June, while the 9.7-inch version would be ready soon after the event in March.
Plausible? Since 10.5-inch iPad Pro is rumored to have pretty major design changes, a later ship date could be a necessary evil. As MacRumors points out, retail supplies of the 12.9-inch iPad Pro are starting to dry up, which does hint at an iPad refresh just around the corner.
A new iPad Pro size
The rumor: When we first heard about a new iPad Pro size, it was 10.1 inches, but a more recent rumor reported in Mac Otakara claims that the new size is in fact 10.5 inches diagonal. Either way, the new in-between iPad may have an edge-to-edge display with no Home button, to keep the same footprint as the current 9.7-inch size.
Plausible? iPad sales haven't seen much growth lately, so a new size could be just what's needed to shake up the lineup, but Apple will need to convince buyers that this new model offers some kind of benefit. Perhaps Apple will position the 10.5-inch model futuristic, forward-looking glimpse at where the iOS lineup is heading, while keeping the rest of the lineup at more familiar sizes and price points.
New iPad mini or 7.9-inch iPad Pro?
The rumor: This rumor is promising for iPad mini fans: Japanese site Mac Otakara says that the March event will include a new 7.9-inch iPad. But it sounds like this smaller iPad is part of the Pro line. The 7.9-inch iPad Pro is rumored to have a Smart Connector, True Tone display, and a 12-megapixel rear-facing camera—which will be standard features across the whole iPad Pro lineup.
Plausible? Absolutely—and this kind of feature parity is frankly a great idea, so people can pick an iPad based on what size and storage they want for their money, not whether they need this feature or that.
What else the March event could hold
The rumor: While the iPad Pro lineup will headline the March event, the same Mac Okatara report claims Apple has a couple other refreshes waiting in the wings, including a 128GB iPhone SE, new Apple Watch bands, and a PRODUCT(RED) version of the iPhone 7 and 7 Plus, which means half the proceeds go to the Global Fund to fight AIDS.
Plausible? Indeed, new Apple Watch bands should probably be expected at every Apple product launch. The iPhone SE's popularity took everyone by surprise, but it currently tops out at 64GB, so a larger version could prove quite attractive, even if it doesn't also come with a faster chip or camera upgrade. And Apple's PRODUCT(RED) iPods all look incredible, so we love the thought of a shiny red iPhone that helps a worthwhile charity.
---
iOS 10.2.1 might be the cure for your iPhone 6 and 6s battery woes
by Caitlin McGarry, MacWorld
If your iPhone 6s, 6s, 6 Plus, or 6s Plus randomly shuts itself off, you probably thought a faulty battery was to blame. Widespread reports of this problem led to Apple launching an iPhone 6s Battery Replacement Program, but not all iPhones were eligible for the free battery replacement. That's because the battery issue was a separate one. The random shutdowns plaguing previous iPhone versions are caused by a software bug, one that Apple says it fixed with iOS 10.2.1.
The problem didn't affect the iPhone 7 or 7 Plus, but some owners of 6, 6s, 6 Plus, and 6s Plus models were forced to plug their iPhones into a power outlet to get the devices to turn back on after a random shutdown.
The company told TechCrunch that the latest version of iOS, which is already running on about half of all iOS devices, has dramatically reduced the iPhone shutdown problem.
The full statement:
With iOS 10.2.1, Apple made improvements to reduce occurrences of unexpected shutdowns that a small number of users were experiencing with their iPhone. iOS 10.2.1 already has over 50 percent of active iOS devices upgraded and the diagnostic data we've received from upgraders shows that for this small percentage of users experiencing the issue, we're seeing a more than 80 percent reduction in iPhone 6s and over 70 percent reduction on iPhone 6 of devices unexpectedly shutting down.

We also added the ability for the phone to restart without needing to connect to power, if a user still encounters an unexpected shutdown. It is important to note that these unexpected shutdowns are not a safety issue, but we understand it can be an inconvenience and wanted to fix the issue as quickly as possible. If a customer has any issues with their device they can contact AppleCare.
In some cases, the shutdown is actually the result of a faulty battery. According to TechCrunch, Apple is adding a new feature in iOS 10.2.1 that will show a "battery needs service" message in the battery information section of your Settings when your battery is worn out.
Wizard Sez: I have not had any problems with my iPhone 6S. Have and members had problems - if so, please let us know. Robert
---
Apple's original TV shows are almost ready for prime time
by By Caitlin McGarry, Macworld
This spring, Apple plans to release its first two original series, Planet of the Apps and full-length episodes of the popular Carpool Karaoke segment hosted by James Corden. It's not exactly a bold move: Netflix, Amazon, and reportedly even Facebook are making original TV. But unlike Netflix, Amazon, and Facebook, Apple isn't a content company. It's a hardware one. But that's about to change—at least if Apple has anything to say about it.
Services have been a consistent bright spot in Apple's quarterly earnings reports, and Apple Music is lumped in with that category. The $10/month streaming music service has racked up 20 million paying subscribers in the year and a half since it launched. But Apple can't rely on music exclusives, which have limited windows, to differentiate itself. So the company is turning to original video content.
"There are a bunch of projects," Apple Music chief Jimmy Iovine told the New York Times. "We're in it. This is what Apple Music is going to be. Apple Music will have video and other things that I can't talk about. We're going to be aggressive about it."
Apple's TV plans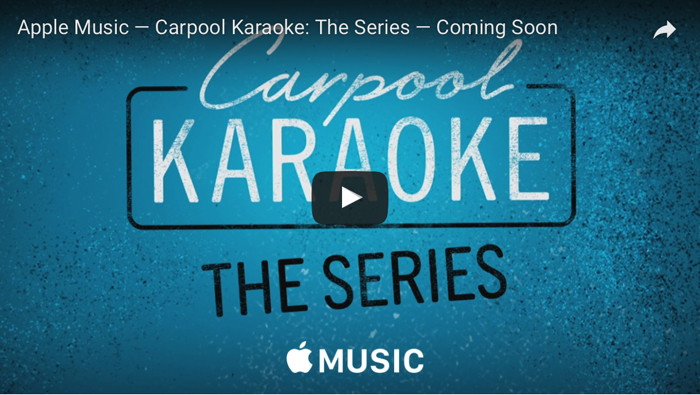 Apple showed off the trailer for Carpool Karaoke, which debuts in April, at the Grammy Awards on Sunday night, whic you can watch above. Recode got the exclusive first look at Planet of the Apps, a reality show about app developers, at its Code Media conference on Monday. You can watch a preview of the app development competition, which Apple recruited Jessica Alba, will.i.am, Gwyneth Paltrow, and Gary Vaynerchuk to judge, below: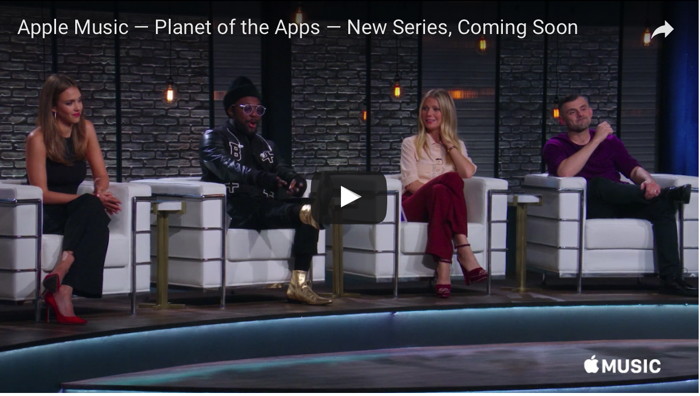 The winner of the competition will be featured in the App Store and get funding from Silicon Valley venture capital firm Lightspeed Ventures.
But…the cheesy name. The concept. The action, which consists of "escalator pitches" and app developers who promise to "revolutionize social media." It's…not thrilling. But perhaps the Shark Tank-meets-The Voice-meets-Silicon Valley concept will be a hit with viewers, who will be able to play with the apps as soon as the show airs. Episodes of the show will be released each week, not in a single Netflix-style batch.
Eddy Cue, Apple's senior VP of software and services, dispelled the rumors that Apple wants to compete with cable companies by offering its own skinny bundle of channels.
"We're trying to do things that are unique and cultural," Cue said during the Code Media conference. "We think we have a real opportunity in the TV space to do that with Apple Music and shows. The things we're trying to do aren't being done by anybody else. If we wanted to do what everyone else was doing, then we might be better off buying [a company like Time Warner]."
But that's not the case. At least not yet.
---
6 essential settings to make your iPhone and iPad display easier on the eyes
by Ben Patterson, Macworld
Make text larger, or just bolder. Zoom in on all of the screen or just parts. And finally get buttons to look like buttons again, with these helpful tips for iOS 9 and later.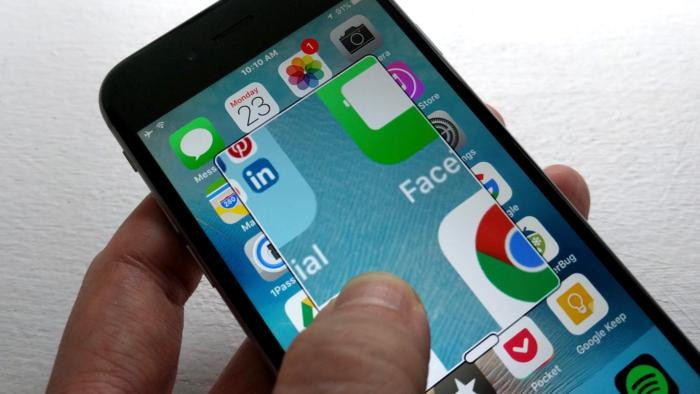 Nope, you don't have to settle for itty-bitty text on your iPhone screen, nor must you deal with buttons that don't look anything like buttons. Once you know which settings to change, you can boost the size of on-screen text on your iPhone or iPad, make words a bit more bold, zoom in with a virtual magnifying glass, warm up—or cool off—Night Shift, and more.
Change text size
You don't have to squint if the text on your iPhone or iPad is a little too small. There are a couple of ways to boost the size of text on an iOS device.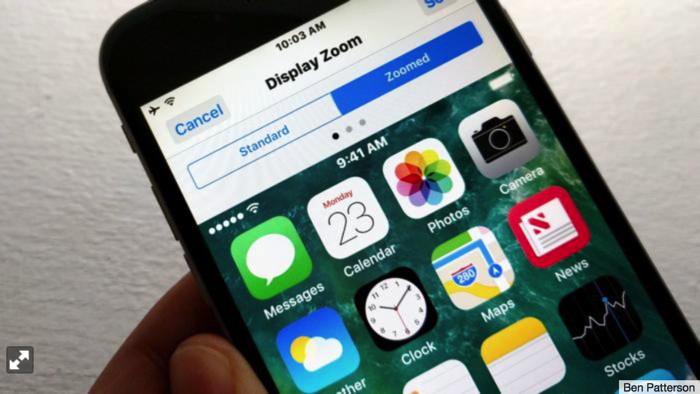 iOS's Display Zoom feature boosts the size of both icons and text on your iPhone or iPad display.
First, you can use the Text Size setting to boost the font size of onscreen text—or, if you really want, you can make text on your iPhone or iPad look even tinier. Tap Settings > Display & Brightness > Text Size, then drag the slider one way or the other.
If you want to make everything look a bit bigger—icons and buttons included—you can try the Display Zoom setting. Tap Settings > Display & Brightness > Display Zoom, then flick on the switch. Keep in mind that you'll see less stuff on the screen with the Display Zoom setting enabled, including one fewer row of icons on your home screen. Note that you'll need to restart your iOS device each time you toggle the setting on and off.
Give text a bold boost
Size matters, sure, but maybe you'd like the text on your iPhone or iPad to look a tad thicker, too. If so, give this setting a try.
If the text font on your iPhone or iPad is too slim for your liking, try iOS's Bold setting.
Tap Settings > Display & Brightness, then toggle on the Bold setting. Once your iPhone or iPad restarts, your iOS system text—everything from icon labels on the home screen to the words in plain-text mail messages—will look thicker and darker.
---
Product Review: Apple Airpods
by Ben Ryan, smalldog.com
The AirPods, released in December 2016, are Apple's newest and most high-tech iteration of their classic earbuds. I've had my pair for about three weeks, and I couldn't be happier with them. I've used many different types of earbuds, both wired and wireless, but I was never quite satisfied with them. Every type of earbuds I tried either tended to slip out of my ears over time, or the cable was annoying and limited my movement, especially when running or working out.
The AirPods are truly wireless, with no cable connecting them to each other like some other "wireless" earbuds. Included in the box are the two earbuds, a charging case, and a Lightning to USB-A charging cable. Each earbud and the charging case have their own separate battery. To charge the AirPods, they can be inserted into the charging case. The charge will then be transferred from the battery in the charging case to the batteries in the AirPods. The charging case can be used to charge the AirPods regardless of whether it is currently connected via the Lightning cable to the main power source. The AirPods can play up to 5 hours of music on a single charge, and the charging case can store enough power to fully charge the AirPods about 5 times before the case needs to be recharged. The charging is also very quick. 15 minutes inside the case will charge the AirPods enough for 3 hours of music playback.
The feature that sold me on the AirPods is the true wireless capability, paired with the size and weight of the earbuds. The size and weight are such that if I shake my head as hard as I can, not only do the earbuds not fall out, but they do not even move. This is a revolutionary feature for me, and I have never used another pair of earbuds where this is the case. Before my AirPods arrived, I was worried about how well this feature would work for me, but I have been completely satisfied with the result. Of course, this may vary depending on the shape of your ears, but every other online review I have seen has been consistent with my experience in this regard. I have to commend Apple on this feature, as it seems that they have been able to refine the size and shape of the AirPods so that they will remain snug in a variety of ear shapes.
The AirPods are compatible with any device that supports bluetooth, but when paired with a device running iOS 10 or macOS Sierra, extra features are available. The AirPods include proximity sensors and can detect when they are in use, so when you remove one AirPod the audio you are listening to will pause, and resume when you put the Airpod back in. You can also tap an AirPod twice to skip to the next track. Both of these features are configurable in the bluetooth settings. The AirPods also feature a microphone inside each earbud, which can be used to make calls or use Siri. The sound quality on the AirPods is of course not comparable to a full-sized set of studio headphones, but for earbuds the quality is about as good as can be expected.
The only feature that I feel the AirPods are missing is the ability to change the audio volume. If I need to pause the music I remove an earbud instead of using the tap to pause feature, so in my opinion it would be ideal if tapping the left Airpod lowered the volume and tapping the right one raised it. If the software on the AirPods can be updated, perhaps Apple will consider adding this feature in the future. Overall though, I would highly recommend the AirPods to anyone looking to upgrade their earbuds, especially for use during workouts
---
by Penny Holland, MAGIC*
(An unmatched left parenthesis creates a tension that will last all day.
More Signs of the times: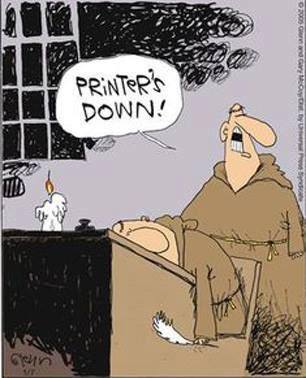 If you have any pictures, cartoons, or jokes that might be appropriate for this fantastic publication, please send them to Penny at
---
New macOS ransomware spotted in the wild
by Lucian Constantin, MacWorld
A new file-encrypting ransomware program for macOS is being distributed through BitTorrent websites, and users who fall victim to it won't be able to recover their files, even if they pay.
Crypto ransomware programs for macOS are rare. This is the second such threat found in the wild so far, and it's a poorly designed one. The program was named OSX/Filecoder.E by the malware researchers from antivirus vendor ESET who found it.
OSX/Filecoder.E masquerades as a cracking tool for commercial software like Adobe Premiere Pro CC and Microsoft Office for Mac and is being distributed as a BitTorrent download. It is written in Apple's Swift programming language by what appears to be an inexperienced developer, judging from the many mistakes made in its implementation.
The application installer is not signed with a developer certificate issued by Apple, which makes the malware's installation harder on recent OS X and macOS versions, as users would need to override the default security settings.
The biggest problem with this malware, though, is the way in which it encrypts files. It generates a single encryption key for all files and then stores the files in encrypted zip archives. However, the malware doesn't appear to have any ability to communicate with an external server, so the encryption key is never sent to the attacker before being destroyed.
This means that even if victims follow the hacker's instructions (included in a README!.txt file left on the computer) on how to pay the ransom, they won't get their files back. The encryption appears to be strong, so it cannot be cracked using alternative means either.
"The random ZIP password is generated with arc4random_uniform which is considered a secure random number generator," the ESET researchers said in a blog post Wednesday. "The key is also too long to brute force in a reasonable amount of time."
The researchers have monitored the bitcoin wallet address used by the attacker and they haven't seen any payment made so far. The publicly accessible mailbox the attacker used also doesn't show signs of communication with potential victims.
Even though OSX/Filecoder.E is likely the work of an inexperienced coder who chose to scam victims rather than build a command-and-control infrastructure to handle key storage and decryption, it does show that macOS is a viable target for ransomware creators. The variety of such malicious programs for this OS is likely to increase as the growing number of ransomware gangs compete for a limited pool of paying victims on other platforms.
---
Russian cyberspies blamed for U.S. election hacks are now targeting Macs
by Lucian Constantin, MacWorld
Security researchers found a macOS version of the X-Agent malware used by the APT28 cyberespionage group.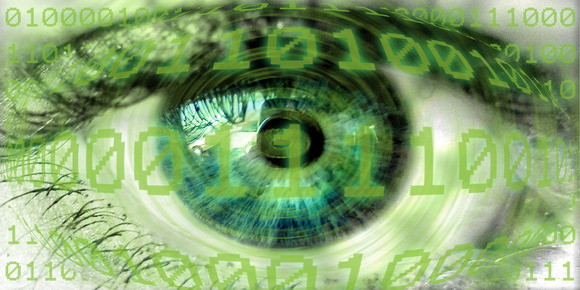 Security researchers have discovered a macOS malware program that's likely part of the arsenal used by the Russian cyberespionage group blamed for hacking into the U.S. Democratic National Committee last year.
The group, which is known in the security industry under different names, including Fancy Bear, Pawn Storm, and APT28, has been operating for almost a decade. It is believed to be the sole user and likely developer of a Trojan program called Sofacy or X-Agent.
X-Agent variants for Windows, Linux, Android, and iOS have been found in the wild in the past, but researchers from Bitdefender have now come across what appears to be the first macOS version of the Trojan.
It's not entirely clear how the malware is being distributed because the Bitdefender researchers only obtained the malware sample, not the full attack chain. However, it's possible a macOS malware downloader dubbed Komplex, found in September, might be involved.
Komplex infected Macs by exploiting a known vulnerability in the MacKeeper antivirus software, according to researchers from Palo Alto Networks who investigated the malware at the time. The vulnerability allowed attackers to execute remote commands on a Mac when users visited specially crafted webpages.
Palo Alto Networks noted similarities between the Komplex downloader and a variant of the Carberp Trojan that APT28 is also known to have used. The command-and-control domain names used by the Trojan had also been associated with APT28's activity.
The new X-Agent macOS version uses very similar domain names to the Komplex Trojan, with only their TLD different, the Bitdefender researchers said. There are also identical project path strings inside both the Komplex and X-Agent samples, suggesting they were created by the same author.
The X-Agent malware can load additional modules, which the Bitdefender researchers are still investigating. So far, they've found functionality that allows attackers to probe the system for hardware and software configurations, grab a list of running processes, execute additional files, get desktop screenshots, and harvest browser passwords. One module is designed to search for and steal iPhone backups stored on Macs, which can contain further sensitive information about the targeted users.
"Our past analysis of samples known to be linked to the APT28 group shows a number of similarities between the Xagent component for Windows/Linux and the macOS binary that currently forms the object of our investigation," the Bitdefender researchers said in a blog post. "For one, there is the presence of similar modules, such as FileSystem, KeyLogger, and RemoteShell, as well as a similar network module called HttpChanel."
APT28 is considered to be one of the most sophisticated and successful cyberespionage groups in the world and it frequently uses zero-day exploits—exploits for previously unknown vulnerabilities. The group has been blamed for many hacking operations around the world over the years, and its selection of targets has frequently reflected Russia's geopolitical interests. Security researchers believe that the group is likely tied to the Russian Military Intelligence Service (GRU).
---
Using the new MacBook Pro
by Ron Sharp, MAGIC*
One of the first noticeable changes beside the obvious larger trackpad is the keyboard. The keys hardly move at all, somewhat less of a tactical interaction. And as I type the keys make noise reminiscent of an older clunky keyboard. Even with the sound and feel, it still is very good and feels precise.
With the word processing apps, Text Edit and Pages, the Touch Bar shows predictive text. It seems to work well as far as the predicted words but I'm never looking at the Touch Bar. When most people type they're either looking at the screen or the keys and not the Touch Bar. Then to use a suggested word by tapping it on the Touch Bar you're taking your hand off the keyboard. It's not really a problem on iOS but on a full size keyboard your hands have to return to the home position each time you select a word.
Another thing about using the predictive words is that I'm finding that often I tap on the word I want and I'm bumping the number key below it. Then I have to back up and correct it.
Right now I'm looking around the keyboard and Touch Bar for the adjustment for the backlit keyboard but I'm not finding anything. The keyboard brightness adjustment used to be on the Function row of keys and identifiably marked.
You can press the "fn" function key to see the row of function keys but they are only labeled as F1, F2 etc. with no idea of what each one does. I checked System Preferences and found the option for the backlight to automatically adjust in low light but no other control. I checked the Finder Help and it said to use the keyboard brightness keys marked as such, which applies to the older MacBooks without the touch bar.
Using Safari, the Touch Bar shows a URL window so you type your search but it doesn't seem any easier to reach up and tap on the touch bar as it does to reach down to the trackpad to move the mouse to the search window.
I do like the way the touch bar works for adjusting display brightness and sound level, although it's not like it was difficult before. (The display will go impossibly bright.) I was really hoping to see more things that were made convenient with the Touch Bar. So far, about an hour use, I wouldn't want to spend the extra money for it.
Overall the rest of the MacBook works great, as expected. Aah! Wait, here it is. I tapped a simple arrow (<) on the touch bar and I got all the function keys with the images they used to have. So there's the keys for adjusting the keyboard brightness. Maybe they should add that info to the Help menu.
Day two. It's interesting that just opening the MacBook lid turns it on. However, If you shut it down without closing the lid then proceed to start it up again there is no obvious power button. I tapped on the return key, then the Touch Bar, then the right end of the Touch Bar before it turned on. It doesn't even look like a button there, but once you know it's there of course, no problem. It's not like you're going to forget. But for others, particularly members of the MAGIC group wanting to borrow this new MacBook, maybe we can improve it by sticking a piece of tape on the button with a Power Button icon or letter P. -Apple would love our improvement. On timing the startup to the login screen it was twice as fast as my old MacBook.
With the Photos application you can drag your finger along the Touch Bar to scroll through images. I've used the arrow keys on the keyboard to scroll to the next or previous image. I still prefer using the arrow keys.
At this point, I would say that to make the Touch Bar more useful it should be closer to reach. Maybe below the row of number keys. Anyway, I'm sure it will just take a little time to realize and be familiar with it's uses. You can also customize the Touch Bar to be most useful for you. But for all the tools you have access to on the Touch Bar you already had, and still have other ways to access. And while it's kind-of nice for some functions, I'm not a fan of it yet.
I like Apple products and would have liked to say how great the new MacBook Pro is. But comparing it to the 2008 MacBook I use everyday, I can't say it's a significantly better experience except for it's speed and the bright, crystal clear retina display. I would like to talk to someone who has used one for a while. It may be my own expectations are a factor. Like stock analyst that are disappointed with Apple stock even though it performed very well in a quarter.
Another thought I have is what if the new MacBook Pro had the speed, functionality and precision it has but without the Touch Bar. Would I like it better or be disappointed because there was nothing really changed? Well except it's incredibly thin dimensions.
Day Three. Third day of using the new MacBook Pro and it's still at 53% battery. I haven't used it all day long but that's still really good compared to what I'm used to.
Now the more I use it I realize that I have to train myself to look at the Touch Bar to use the predictive typing words. But once anyone gets typing they're buzzing along and again, to reach to the bar to select a word seems to slow you down. If you peck with one finger at the keyboard then it would be a huge advantage.
It's possible that other applications will make better use of it. I'm thinking of apps such as iMovie and video editing. I don't have any movie to edit at the moment but I tried editing a photo with the Photos edit tools and found the Touch Bar actually less convenient. You slide your finger along the bar to adjust light or color, etc. but you can only see one adjustment at a time where as on the screen you see all three adjustments. On the Touch Bar you have to select each adjustor separately before you can make a change.
Apple apps that work with the touch Bar are: Finder, Safari, Mail, Notes, Photos, iMovie, Map, Calendar, Garage Band, Final Cut pro and touch ID. There are a number non Apple apps that work with it also, and there will be more in the near futrue.
Day four. The battery is at 35%. I haven't kept track of the hours I've used it since I wasn't specifically going to check battery performance but I thought it interesting to note how long it is lasting. This MacBook Pro is rated at 10 hour battery life.
The MacBook Pro also has the new Force Touch trackpad. So you tap, or light click or hard click. The secondary click brings up a file in "Quick Look" to view anything without having to open the application that created it. When using a text application, use the secondary click with the cursor over a word to bring up the dictionary. It seems like it would be nice if you could set the function for the secondary click just like with a right mouse click. I use the dictionary lookup all the time with my old MacBook that I have set to the "Option D" keystroke. So I would use the secondary click that way but I rarely use Quick Look.
Overall, I'm not won over with the Touch Bar but the whole experience is quality Apple machinery. The retina display is very sharp and bright. The sound quality is better than my old laptop and more volume. But then it's a 15 inch versus my 13 inch MacBook. And it's incredibly thin, .6 inches. It has four USB-C ports which accept the mating cable to go in any way compared to the older USB you had to flip the cable the right way to go in.
Of course I looked for information on the use of the Touch Bar after trying to use it. Here is Apple's web page on the Touch Bar functions.
---
Photos and Sharing
by Ron Sharp, MAGIC*
I love taking photos of Penn Cove and Puget Sound and the beautiful snow capped Olympics and Cascades and sharing them with family and friends. I think it was nearly two years ago that I started a shared album and invited my Mac using relatives to join. However, a brother and a sister that aren't Mac users have been left out until recently. I set the shared album to "Public" setting and that enables them to go to an (iCloud ) webpage to view all the shared photos. I don't know if that option was available when I started our shared album, or if I just didn't realize it was there. Anyway, it's simple and works great.
In fact, the public webpage option works better than the Photos app itself for viewing photos and videos because of it's wonderful dark background. And in full screen mode it's really nice. The white background in the Photos app thoroughly annoys me and I don't understand why Apple hasn't changed that. Even the iOS iPhone and iPad Photos app have the black background option by tapping on an image.
You can sort of get a black background in the Photos app by choosing the Editing mode but it still doesn't really do full screen. Since the public webpage works so nice I'll have to make sure my family members see this article so they all are aware of the option to view the album with the weblink.
The only drawback of setting your shared album to be public is it's not so private. Anyone can share the webpage link to anyone else and then who knows who's viewing your photos. But then again, it's a shared album, don't share things you shouldn't. Or create more than one album to share and set only one to Public. There, I've solved all your problems.
The shared album is, in case you're wondering, easy to create and to use. You can leave comments on anyones photos too. And the shared photos do not count towards your free iCloud storage space. Give your photos a couple minutes to upload and show up in the shared folder, invite any Mac user you want to share using the sharing window options, and enjoy.
---
MAGIC, the Macintosh Appreciation Group of Island County, serves people who use Macintosh computers, software and peripherals. Our goal is to share information and get answers to questions to make us more productive with our use of technology. Our monthly meetings give us a chance to discuss computer problems and share ideas with other Mac users, feature speakers on specific topics, and to keep apprised of Apple news.